meet the young aaliyah superfan behind the internet's best baby girl documentary
16 years after her tragic death, Aaliyah's music is still bringing kids together. We talk to Jimir Reece Davis — a.k.a. Amorphous — about his incredible new documentary on the Princess of R&B.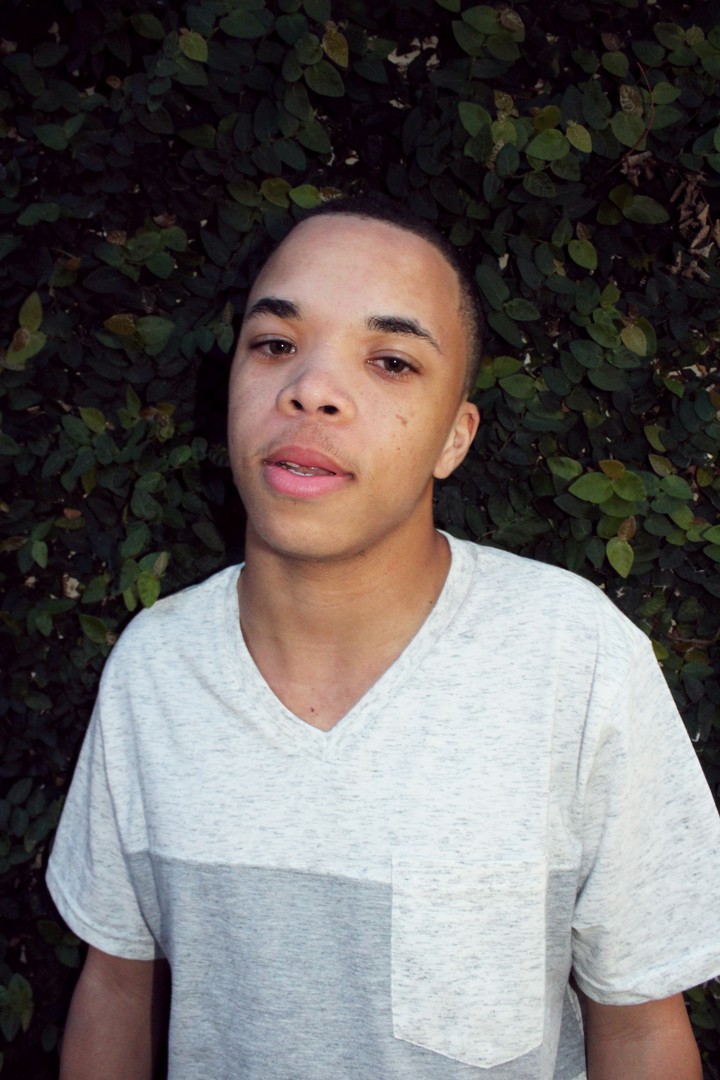 Do you remember where you were on July 17, 2001? Jimir Reece Davis was only four years old, but he vividly recalls his older brother coming home with two copies of Aaliyah's third and final album. "I used to beatbox a lot of her music and some of Timbaland's beats from [Aaliyah]," the now-19-year-old filmmaker, DJ, and producer remembers. "There's a track on the album called 'Loose Rap.' I used to think it sounded like a video game when I was younger. That was my favorite song on the album."
Aaliyah would pass away only one month later, but her music changed Jimir's life forever. As a self-taught producer — under the alias Amorphous — Jimir turns the R&B collabs of his 2000s dreams into seamless mashup masterpieces. Recent labors of love include the eight-track Beyoncé/Jay-Z project Bey-Z and the Beyoncé/Aaliyah slow jam "All in a Million Nights." Last summer, Jimir dropped a borderline-ecclesiastical tribute EP to the Princess of R&B titled highest, most exalted one, the meaning of the Arabic name Aaliyah.
But tinkering with his favorite tracks isn't just a way for Jimir to provide #content for his SoundCloud feed. It's also a way for him to process his Aaliyah-engendered emotions and channel them into something tangible. This is acutely evident in Jimir's most ambitious Baby Girl tribute yet: an entirely self-produced documentary — Aaliyah: The Inside Look — that chronicles the superstar's short life and enduring influence. "The film is made for entertainment purposes only," reads a statement before the documentary opens to show Jimir traveling to visit Aaliyah's grave, "and is made by a fan, for the fans." We talked to the producer and filmmaker about what he hopes the project can offer to kids today.
You were so young when Aaliyah passed away. Why do you think she has had such a huge influence on you?
I wish I was a little bit older back then, because I could have enjoyed a little bit more of what she had to offer while she was here. She just wanted to be a good person. That's what she wanted to be remembered as. I try to take that with me every day. Life is too short. I put her influence into my music and my film work, but mostly into my everyday life.
Why did you decide to self-produce a documentary about Aaliyah?
I always wanted a story that was told either by her family or by a fan who could offer a unique perspective. If someone doesn't know who Aaliyah was, I want them to feel like they knew her all their lives. That's what a lot of Aaliyah's fans say — when you watch her interviews and hear her speak, you feel like you know her.
You mentioned that making the documentary was therapeutic for you. In what way?
Even though it's 16 years since her passing, and I've accepted the fact that she's gone, sometimes it's still unbelievable to me that she's really not here. You hear about her all the time in the industry. When I remember that she's no longer here, sometimes it's really hard to deal with. I felt like being able to put all that emotion into a documentary would be therapeutic. Maybe it can help other fans, too, to see how she has impacted my life.
Have you met friends on the internet or IRL through Aaliyah?
Yes! My boyfriend is a really big Aaliyah fan. A lot of the people who I've met over the internet, and even worked with, are people I've met because of Aaliyah. My best friend is an upcoming artist, Krissy. We're making an album together right now, it's going to be crazy. Krissy, my boyfriend, and I all met through talking about Aaliyah on Twitter. Her influence is so strong. She has helped me make lifelong friends with other people.
How did you find such fascinating archival footage?
Most of the footage is already out there. A lot of it's taken from YouTube. I tried to get HD footage and unreleased footage, but I'm doing this all on my own. It's not about that to me. When I reached out about getting some HD or unreleased footage, the prices were astronomical. It's mostly just rare footage that fans have been able to find and upload to YouTube.
What is Amorphous doing next?
I'm working on an album that will be out next year. I don't sing myself — I would hate to burden other people with hearing my voice — but I produced the album and it features different vocalists. I plan on starting to tour later in the year, actually getting out there and doing live DJ sets. Once the documentary is out I'm really going full force with the music thing.
Watch "Aaliyah: The Inside Look" here.