10 creative couples: fashion's powerhouses come in pairs
From Rick Owens and Michèle Lamy to Alexander McQueen and Shaun Leane, Lou Stoppard's new book focuses on the iconic duos behind fashion's most creative shows and shoots.
|
07 September 2017, 4:55pm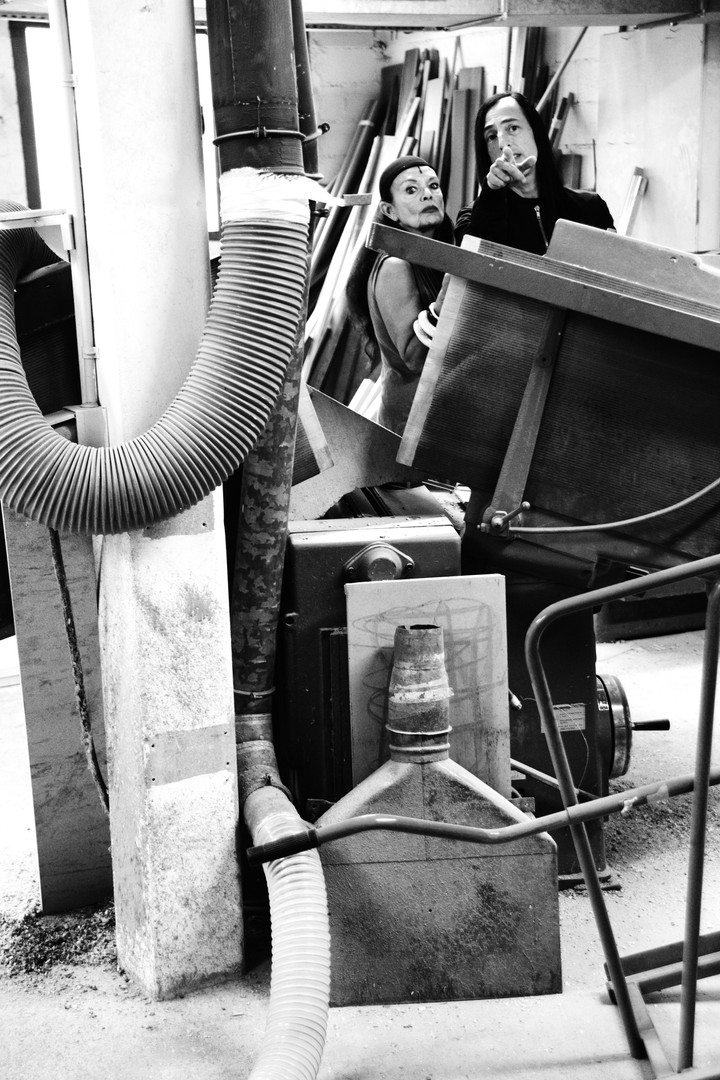 © Editions Rizzoli
Fashion Together, Lou Stoppard's new book on the iconic creative collaborators of modern fashion, begins with an equation: 1 + 1 = 3. By way of explanation, Andrew Bolton (Head Curator at the Met Museum's Costume Institute, and undisputed star of Met Gala doc The First Monday In May) writes in his foreword, "Fashion, by its very nature, is collaborative" -- each pair is greater than the sum of its parts.
"A lone genius makes for a great story, but the greatest collections and the greatest photographs rely on the input of many," Lou notes in her introduction. Each of the 18 pairs of fashion creatives profiled and interviewed for the book testify to the truth of this statement, and through Lou's incisive questioning reveal anecdotes that are both touching and very funny. Did you know, for instance, that Andreas Kronthaler won Vivienne Westwood over with a papier mâché cow?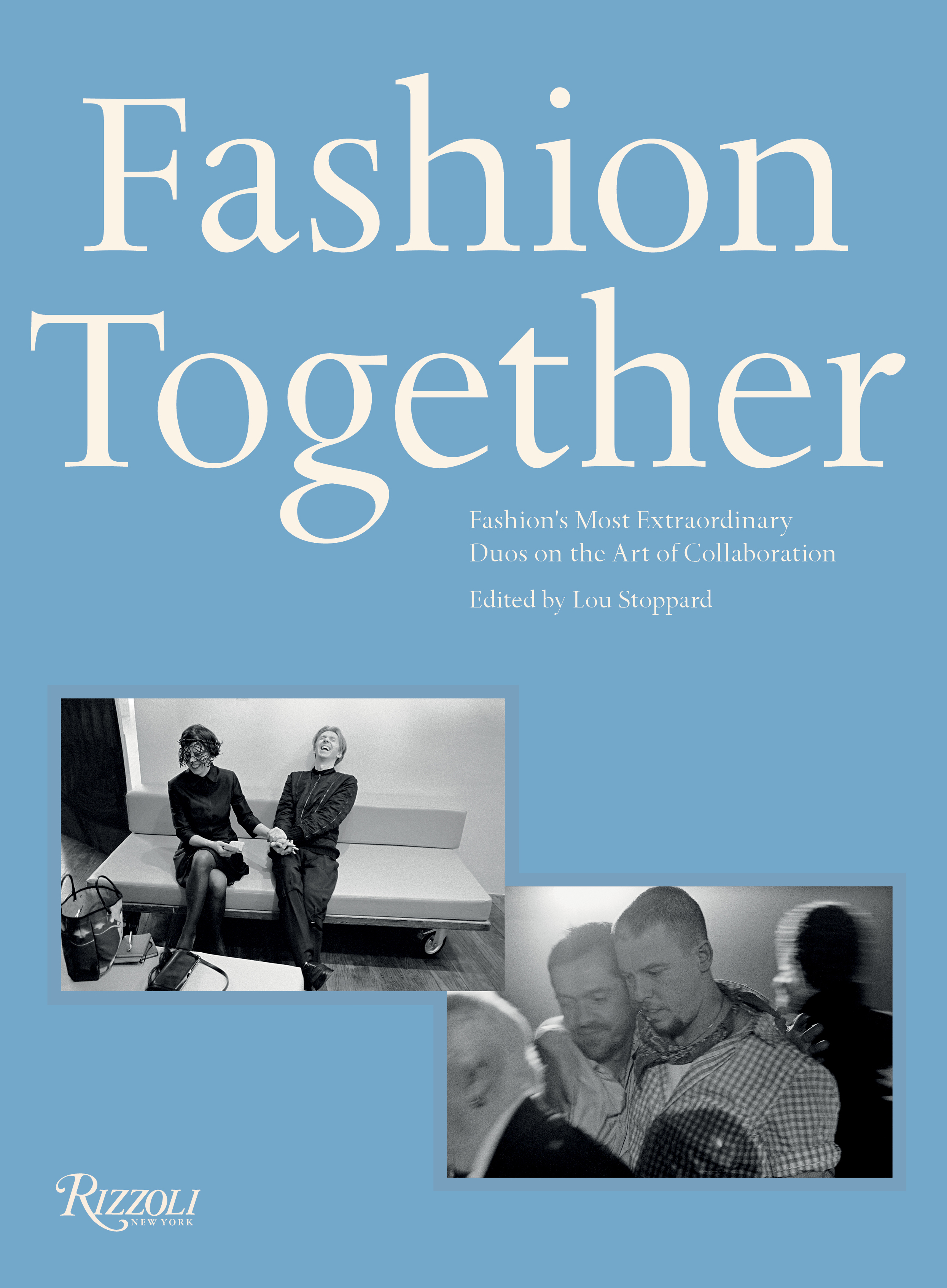 Alongside her writing, and role as the Editor of SHOWstudio, Lou is also a curator, and the Fashion Together book (out 24 October) is complemented by an exhibition of the same name. The show presents a selection of work by the creative pairs featured in the book. It is free and open to the public from Friday 8 September to 13 January, 2018 at the Fashion Space Gallery in central London. Ahead of the opening, Lou gave i-D a preview of the book's striking imagery and intriguing anecdotes…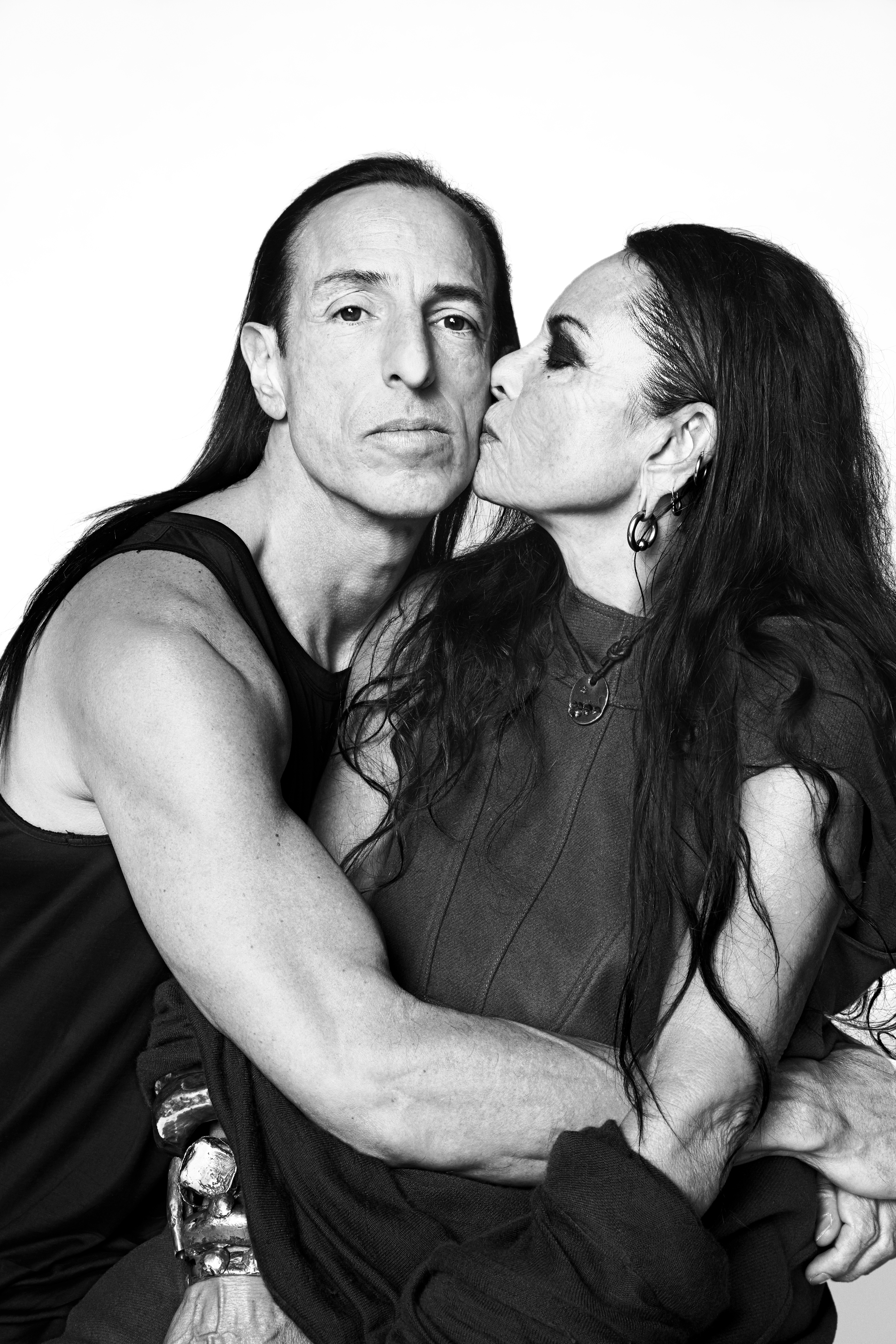 Michèle Lamy, who is French, met California native Rick Owens in LA in 1990. She gave him his first break in fashion, with a job designing menswear for her now closed eponymous label. In 1994 Rick started his own label, and in 2003 they relocated to Paris, where they married in 2006.
Michèle Lamy: "We have been together for nearly thirty years. He is an Olympian and I am a Deleuzian. There are lots of thing that we do together — some of them don't need to be relayed to you!"
Rick Owens: "We complement each other. I'm about arriving at the destination from point A to point B with the straightest line. And Michèle is about enjoying the journey."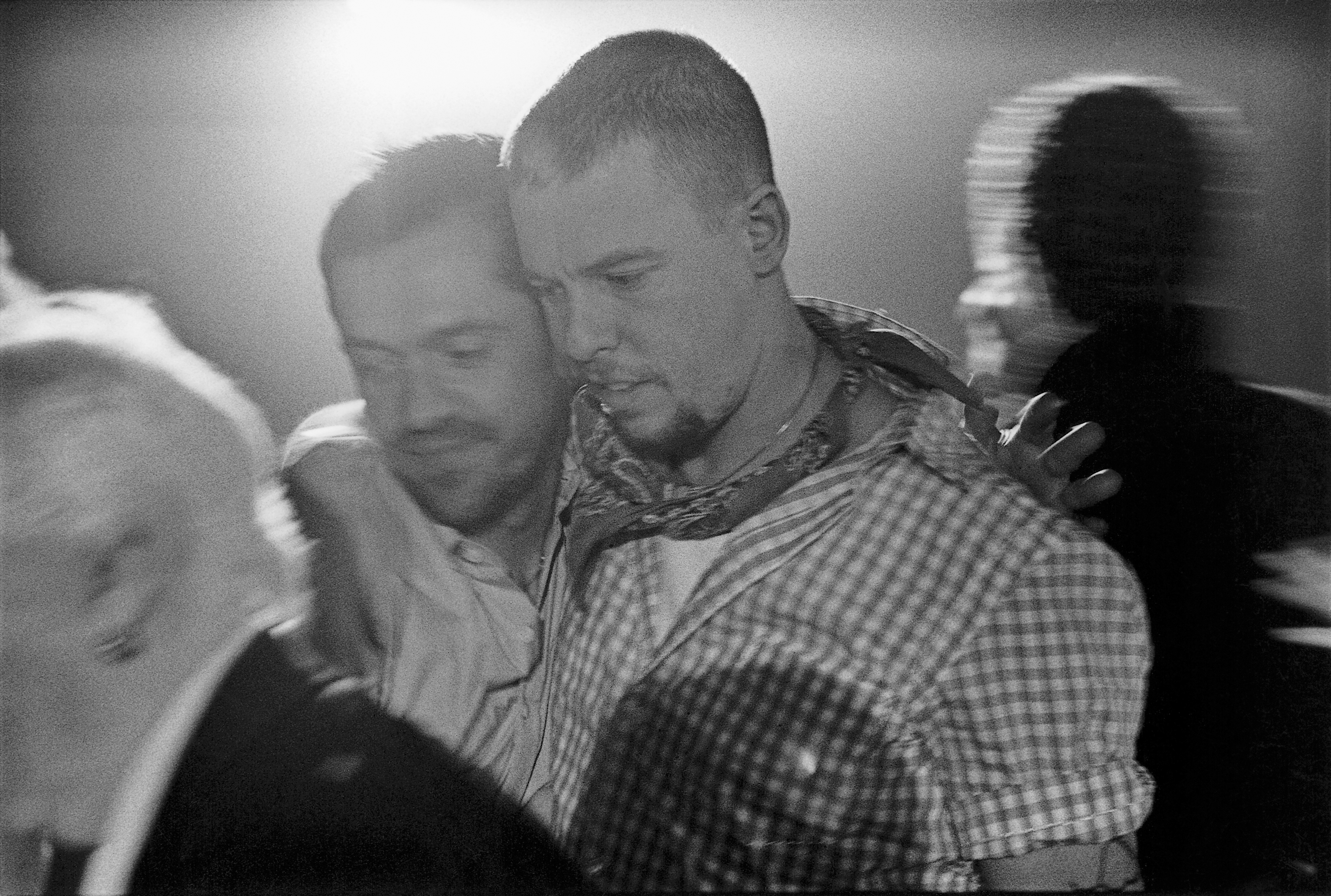 Jeweller Shaun Leane and Lee Alexander McQueen also met in 1990, through mutual friends drinking together in Soho bars. Their first collaboration was on McQueen's feted autumn/winter 95 collection, Highland Rape, and the avant-garde jewellery they made together until McQueen's suicide in 2010 is legendary.
Shaun Leane, on Highland Rape : "I didn't actually see the show. It got mobbed and they had to close the doors. I don't know whether he did it on purpose, but the invite was a photocopy A4 piece of paper — anyone could photocopy it. I was outside with my mother trying to get in."

Designer Gareth Pugh and filmmaker Ruth Hogben met while Ruth was working as a photographic assistant and film editor for Nick Knight, between 2005 and 2009. Ruth left her job with Nick on a Friday and the following Monday started work making a film for Gareth (above). It features his autumn/winter 2009 collection, and was presented instead of a catwalk show that season in Paris.
Gareth Pugh: "I actually lied to the Chambre Syndicale, who run the Paris Fashion Week schedule, by saying I was doing a show, because I wanted to still be on the main schedule. Everybody turned up thinking it was a show. I thought I was going to get in a lot of trouble for that, because, they're very, very strict in Paris."
Ruth Hogben: "The dimensions of Gareth's clothes are fantastic. The mathematics of them are so perfect for a film and moving image. And I think that that possibly didn't happen by mistake."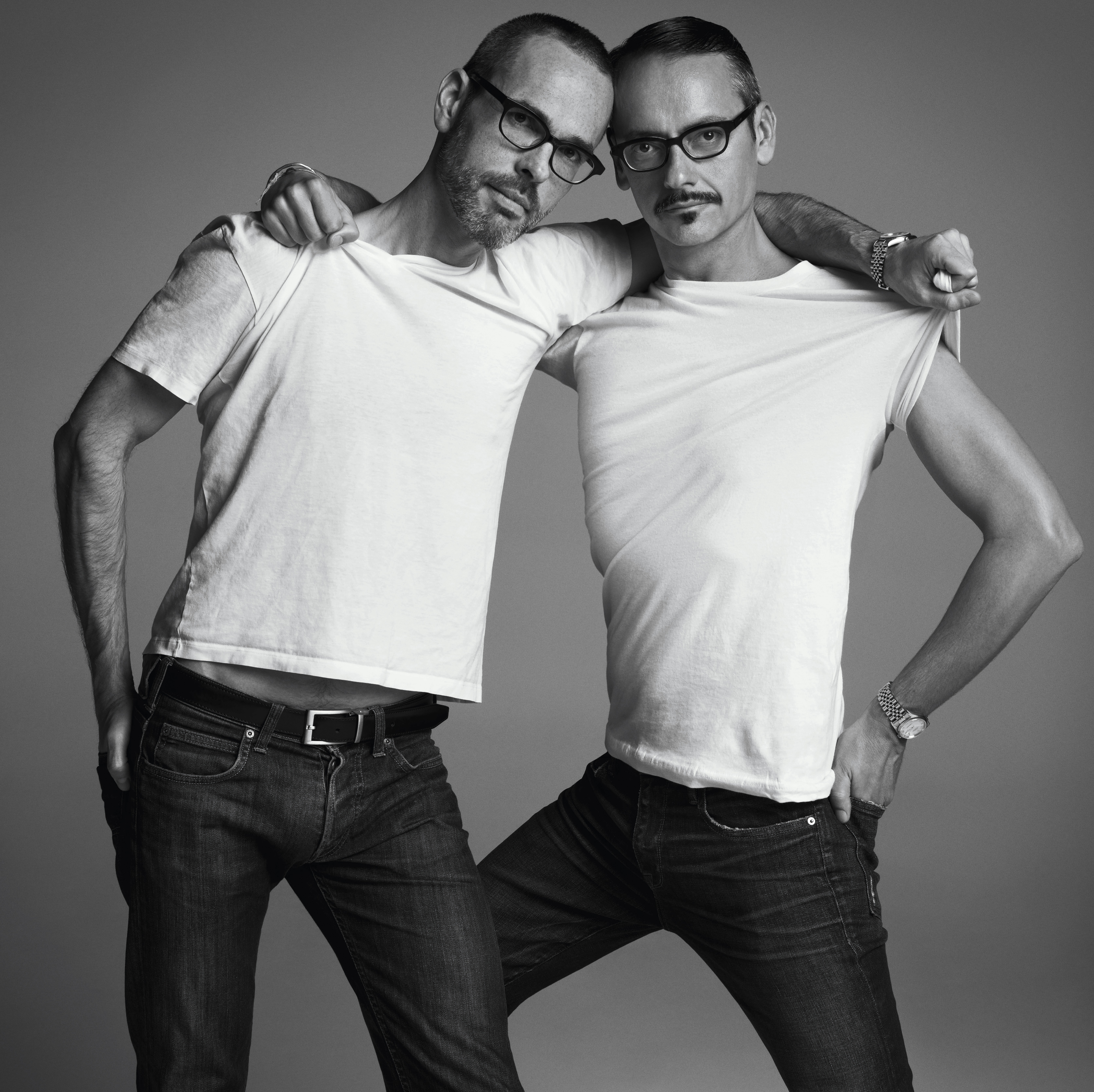 Viktor Horsting and Rolf Snoeren
Doppelgänger designer duo Viktor and Rolf work in Amsterdam and are known for their fantastical, larger than life creations. Born in small nearby towns in the south of the Netherlands, they met at school in 1988. In 1992 they both graduated from ArtEZ Institute of the Arts in Arnhem, winning a fashion design competition together a year later.
Rolf Snoeren: "We never set out to become a label. We participated in a big design contest [the Festival International de Mode et de Photographie] in 1993 in Hyères in France, and when we won and people just assumed that we were a label, we decided to continue that way and we became one."
Viktor Horsting: "We're both quite introverted. We both saw our childhoods as quite boring, and I think we developed a similar mechanism for overcoming this boredom: we both loved to draw, loved to read. We were both escaping into the mind, escaping into the world of fantasy."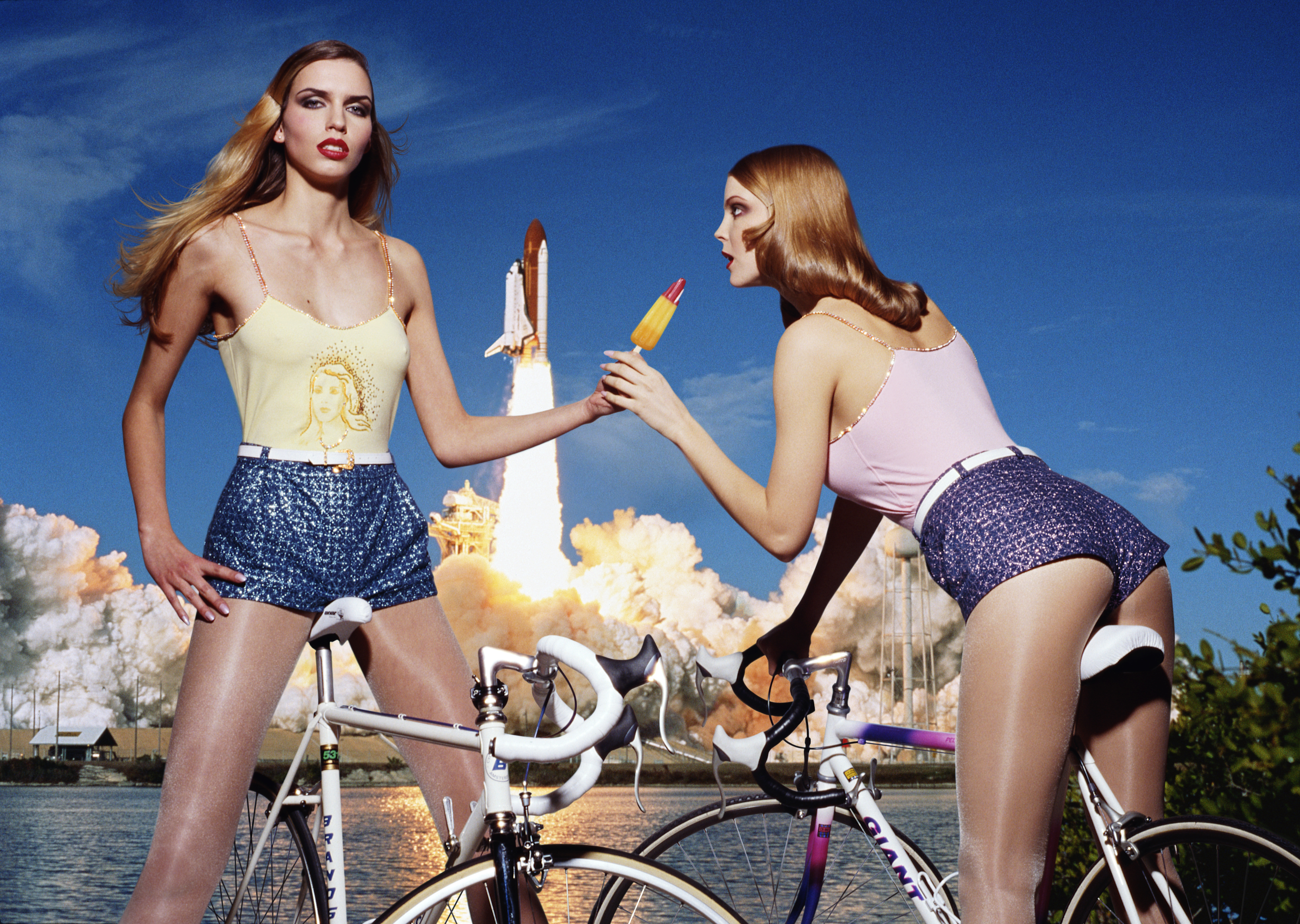 Inez van Lamsweerde and Vinoodh Matadin
Inez and Vinoodh (as they are known collectively in the industry) are both from Amsterdam, and met studying fashion design at Akademie Vogue there. They started working together in 1986, with Inez shooting the collections of Vinoodh's now-closed Lawina label. Six years later they became a couple, later marrying and having a child. As photographers, they shoot together using two cameras, one each.
Vinoodh Matadin, on the value of two cameras: "The most beautiful example of this is the first time we photographed Tom Cruise. Inez was directly in front of him and he was really focused on her, while I was snooping around taking all the pictures. It gave another side of him that he was not aware of."
Inez van Lamsweerde: "Something more introverted or more soft. He completely forgot that Vinoodh was walking around with a camera as well... It's a great set-up, because it captures both sides of someone."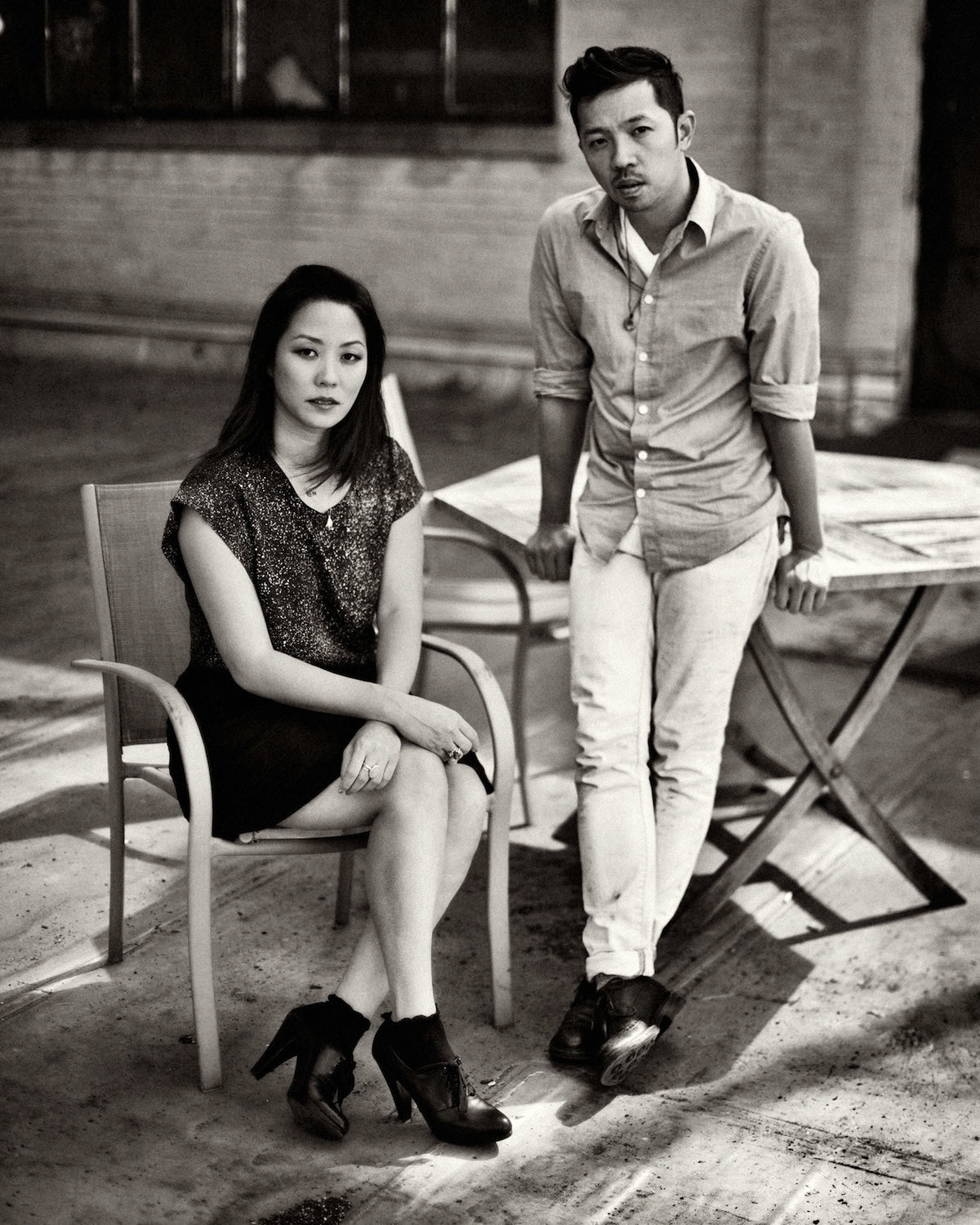 Carol Lim and Humberto Leon
Carol and Humberto met as students through a mutual friend at the University of California, Berkeley. Building on their shared love of clothes, they founded the now iconic New York store Opening Ceremony in 2002. They were appointed joint creative directors of Kenzo in 2011.
Humberto Leon: "I don't think we talked about [fashion]. We just liked shopping. We were really interested in dressing up. This was obviously pre-Internet, so we still belonged to the tribe where the way you dressed represented the people you wanted to be around."
Carol Lim: "There was nothing on Howard Street before [Opening Ceremony]. It was our store, a little shoe cobbler that isn't there anymore, and then some ladder company. Our street was completely empty and most of the businesses were massage parlours or prostitution rings."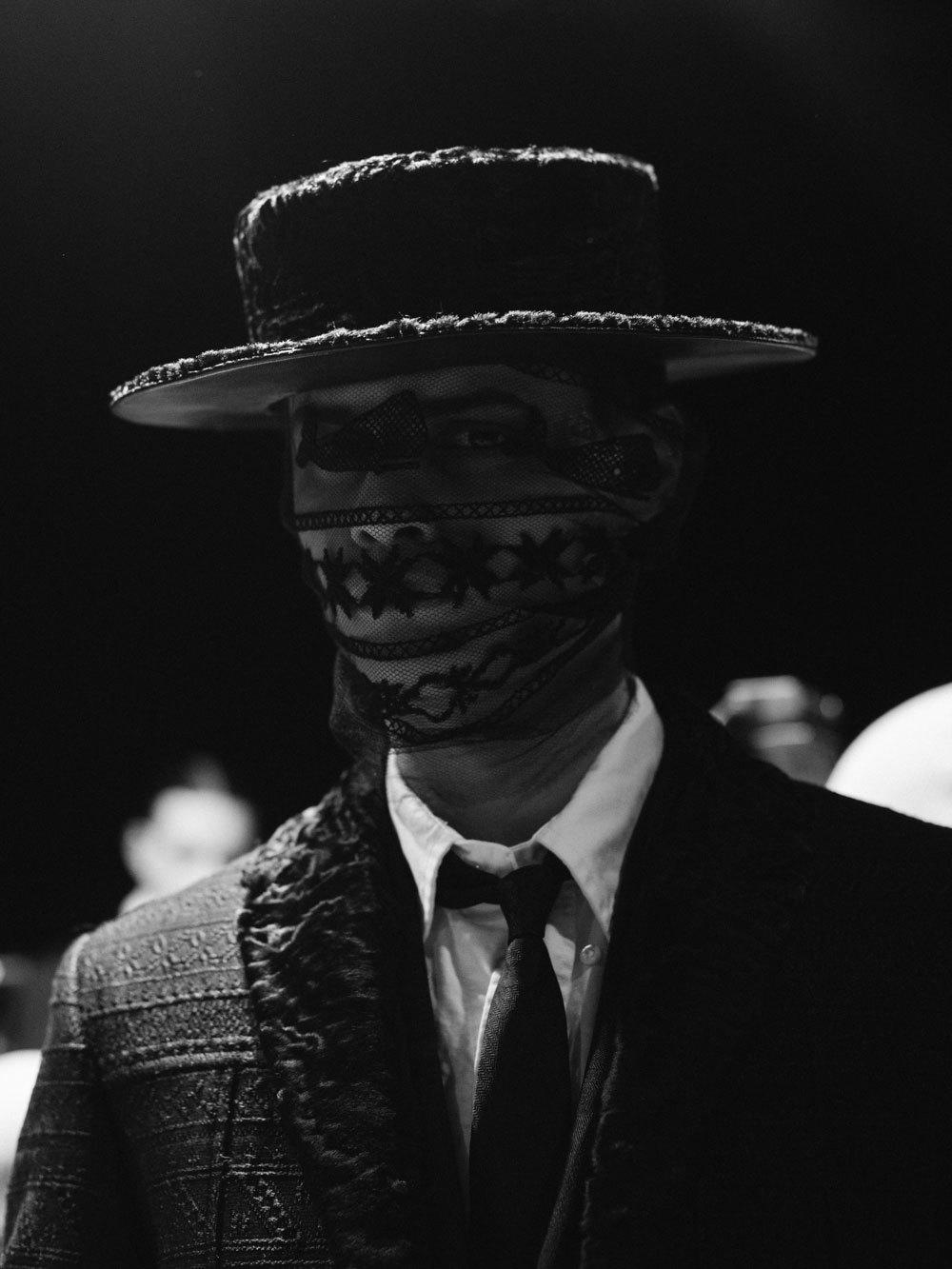 Thom Browne and Stephen Jones
American designer Thom Browne and British milliner Stephen Jones met through Thom's partner Andrew Bolton. The Thom Brown label launched in 2001, and began producing ready-to-wear in 2003, but it wasn't until late 2013 that they began working together, with Stephen making hats resembling animals for Thom's autumn/winter 2014 show.
Thom Browne: "It immediately became apparent that we would work well together, in part because I have very sophomoric ideas. For the most part I don't come from a very intellectual point of view... My references are Bugs Bunny and the Flintstones, and Stephen's are Proust and Sartre."
Stephen Jones: "I love Bugs Bunny, too."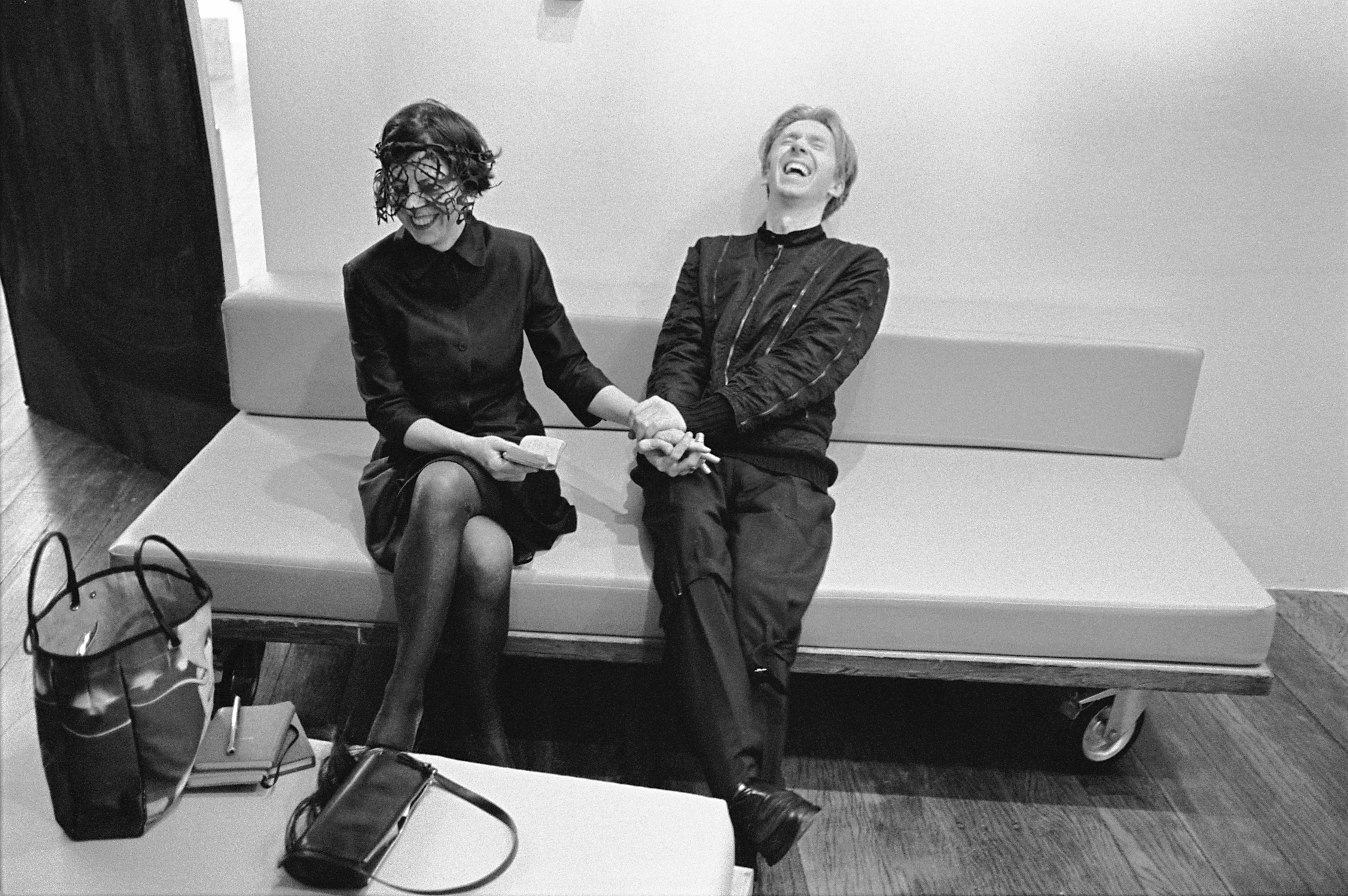 Philip Treacy and Isabella Blow
Milliner Philip Treacy moved from Ireland to London in 1988 to study at the Royal College of Art. A year later, he made a hat for Tatler fashion editor Michael Roberts that caught stylist and fashion mentor Isabella's eye. She began calling him at the RCA studio, and commissioned him to make a hat for her wedding to Detmar Blow in 1898, and he continued to make hats for her until her death in 2007.
Philip Treacy: "I once made her a mortarboard-style hat for an event, and I asked her how wide she wanted it and she kept gesturing bigger and bigger. So I made it as wide as she wanted, and she couldn't get in the door. She had to walk into the party sideways."
Nick Knight and Daphne Guinness
Image-maker Nick Knight and fashion patron Daphne Guinness have worked on a number of boundary-pushing shoots together, including Visions Couture, featuring Daphne's own couture wardrobe in 2012, and Splash! an ambitious project where an image of Daphne being splashed with water was transformed into a real dress by Iris Van Herpen.
Nick Knight: "I knew of you, Daphne, through Lee -- Alexander McQueen. I think the first time I remember actually meeting you was after a Lady Gaga concert. We all went to a Chinese restaurant."
Daphne Guinness: "I think I'll always be intrigued and inspired to work with Nick... I like to be pushed. With Nick I've been on a trapeze, I've been naked and splashed with water. So many people just do the beauty shot."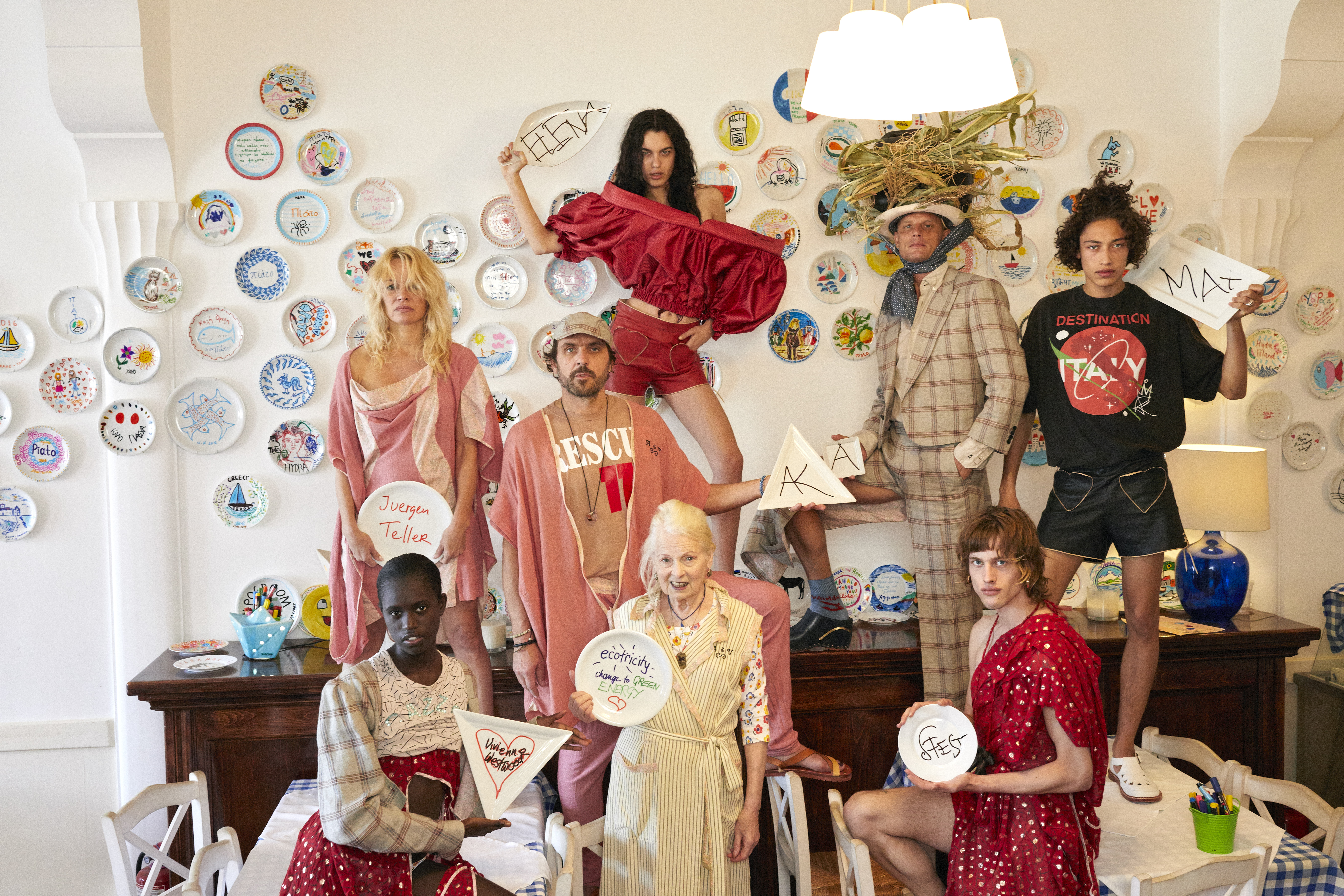 Designers Vivienne Westwood and Andreas Kronthaler met in 1988, when Andreas was a student in a class Vivienne taught at the University of Applied Arts Vienna. They have been together ever since, with Andreas moving to work with Vivienne in London soon after they met. They married in 1993 and continue to work together, with Vivienne renaming her Gold Label "Andreas Kronthaler for Vivienne Westwood" in 2016 to recognise his work as creative director.
Andreas Kronthaler: "I remember one time, she asked all the students to make something in papier mâché. Don't ask me why. I made a cow... Vivienne looked at it and asked why I made a cow and I said I thought that they look lovely and they have lovely eyes. And she laughed."
Vivienne Westwood: "He seemed so bemused that I'd asked him why he did a cow. His answer was 'because it's the most beautiful creature in the world'. And I was supposed to know that somehow. He looked at me, with his blue eyes and his big lashes, like those he'd painted on the cow, and he just stared and said that."
Fashion Together by Lou Stoppard, published by Rizzoli, is out 24 October. You can pre-order a copy now from Claire de Rouen books. Fashion Together, the exhibition, is free and open to the public 8 September -- 13 January 2018 at the Fashion Space Gallery at London College of Fashion.
Images courtesy Rizzolli, with the exception of: Carol Lim and Humberto Leon, photography Sebastian Kim. Thom Browne autumn/winter 15, photography Ash Kingston.