the director of 'the love witch' is planning her next film
All your kitschy gothic dreams are about to come true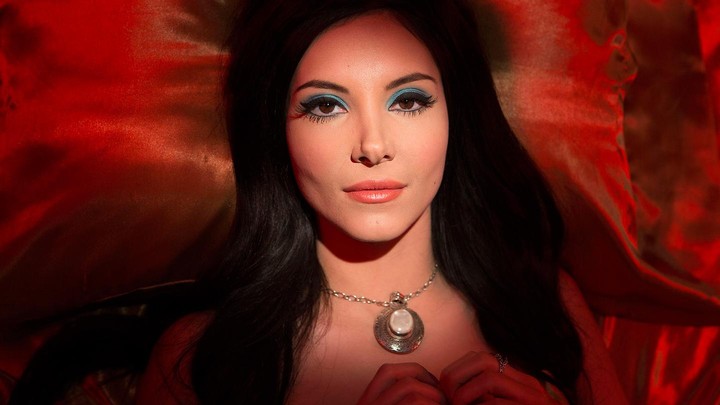 Image courtesy Anna Biller
This article was originally published by i-D UK.
Anna Biller, the director behind everyone's favorite murdering-sorceress-technicolor-movie, The Love Witch, has described her next project on her blog. The yet to be named film will be a "Bluebeard movie," which apparently means it's "about a woman who is married to a dangerous, possibly murderous man." So she's reversing the roles in this one. "In Hollywood's golden era, they were called "woman in peril" pictures," Anna explains, "and they included sophisticated thrillers, juicy noirs, and Dracula pictures.


Anna wrote the script, directed, costumed, and did the music and production design for The Love Witch. In the film, she will explore the male psychopath from the female perspective. The story will be based on a novel, which she's not naming yet, and will delve into the male capacity for violence and females responses to it, including conflicting instincts, issues of trust, and lust. "I've noticed that the Bluebeard story is a very powerful one for women, because most or all women have a core inside that's afraid of men – often the same men they are attracted to – which is what the Bluebeard fairy tale is all about," says the director. So it's bound to stir up some strong responses.
With Anna's knack for set and costume design, it's also sure to be a visual feast that will make all our pulpy gothic dreams come true, with promises of "castles, mists, rich velvets and brocades, shimmering light, blazing candles in giant candelabra, heavy baroque furniture, ornate mirrors, women in long nightgowns fleeing from handsome, brooding men."