sound baths and shamanic healing: how spiritual wellbeing became mainstream
In these uncertain times, we all just want to feel safe + sound.
|
18 December 2018, 8:00am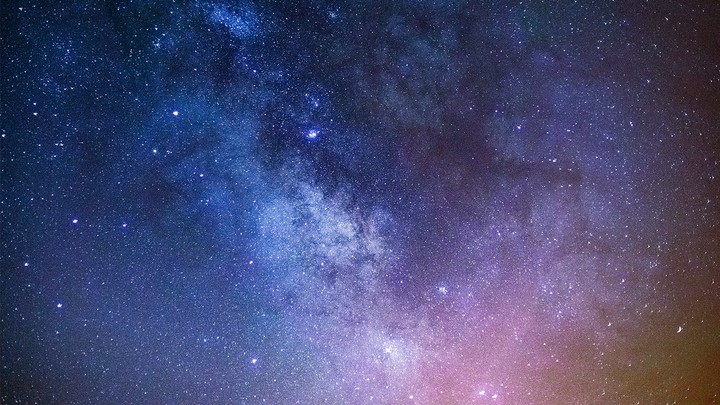 New-age therapy is everywhere right now. Scroll through Instagram and you'll no doubt come across a friend spending their Saturday morning being healed by a shaman or lulled into a lucid dreamland by a sound bath. Or perhaps it's you who has traded in your Friday night drinking sessions for a course of womb therapy, or found yourself reawakening your spirit at a winter solstice activation. Maybe you're more low key and simply dabble with meditation apps and have a crystal or two knocking around your bedroom. Whatever your spiritual vibe, there's an alternative therapy to suit and it feels like we're all at it.
Of course, it would be easy to sceptically write off our newfound interest in crystal grids and yoga selfies as solely tactics to accumulate social media likes (and of course, they serve that purpose too) but experts reckon that there are far bigger forces sending us the way of the crystal ball.
"We're living through rapid and, at times, very unsettling change and so faced with an uncertain future, I think people are seeking ways to understand this as part of a larger, perhaps cosmic, unfolding," explains Ruby Warrington, author of Material Girl, Mystical World and the upcoming Sober Curious. Let's face it, we've a lot to feel disenfranchised about right now: our political future is a blurry mess, the environment is in tatters and fake news has our BS radars working overtime. Not to mention the fact that every new day brings a fresh serving of scandal, sending key names from the worlds of politics, fashion, music and general celebrity into disrepute. With nothing and no one concrete to believe in, where exactly are you supposed to place your faith?
Way back when, many of us would have turned to organised religion for comfort, but that's losing our confidence too. Across the world, many of the major religions may be growing, but according to a report commissioned by St Mary's University, 70% of young people in the UK now identify as non-religious, with the often conservative and rigid values of traditional religion serving as a turn-off for more liberal millennials. But as for spiritual? Well, that's an adjective we're increasingly happy to own.
It makes sense -- as well as giving us something (anything!) to believe in, these spiritual pursuits offer an antidote to our increasingly stressful lives, especially in the creative industries. "The creative industries are hugely demanding on a mental, physical and emotional level," Lily Silverton, a former fashion editor who left her job to pursue a career teaching yoga to disadvantaged communities, told i-D. "More and more is being asked for less money, which places a fair amount of stress on the system. People are becoming more aware of the effect this has and it's leading them to seek out ways in which to help combat it." Practices like yoga and meditation remind us to slow down and spend time recalibrating our mental state, while reiki and breathwork help us realign our mind, body and emotional state.
Chloe Kerman has taken a similar journey. Having spent years at Garage magazine, a quest for a higher purpose lead her to train as a shamanic healer. "I first sought out alternative therapies as I I had lost my purpose and drive; I didn't know what I was passionate about or what brought me joy," she explains. "I noticed when I started receiving healing sessions my perspective shifted and I gained new insights about my life. That excited me because for the first time I had hope." When her role at the magazine ended in 2016, she decided to focus solely on her healing work, and now runs Divine Feminine Empowerment workshops, as well as womb healing sessions.
Considering that only a few years ago, the people now stuffing crystals into their bras could very well have been those writing this all off as hippy-dippy crap, it also helps that the wellbeing world has undergone a pretty mega rebrand. That's what Ruby hoped to do when she launched The Numinous, the self-described "now-age guide to a high-vibe life" in 2012. "I launched the platform because I knew how valuable these therapies and practices could be for balancing and remedying so many of the pressures of modern life, but that the 'woowoo' connotations were off-putting for a lot of people. My goal was to make these rituals seem modern, accessible, relevant, and cool", she says. Her online magazine serves as one of the most comprehensive astrology guides, while her Moon Club community and events have brought together like-minded spiritualists from around the world.
If you're still yet to dip your toe in spiritual waters, 2019 might be your year to experiment. The only prerequisite for entry is an open mind, according to Ruby. "Notice when thoughts about these practices being 'weird', quackery or simply ridiculous comes up -- I think this is a hangover from the witch trials when we were taught to fear those who were attuned to their own intuition and 'magic' versus conforming to the narrowly drawn parameters of organised religion, which tends to instil more hierarchical or patriarchal ideas about spirituality."
So what's on the new-age agenda for the new year? Alex Holbrook, founder of spiritual bookings site Otherness, believes lucid dreaming and astral projection will be big news, and we'll see a greater resurgence of ancient tribal rituals and ceremonies. "A brilliant project called The Wisdom Keepers will invite tribe leaders from across the world to the UK, giving them a platform to not only educate us on the ways of their people but also to communicate warnings from their spirit guides and ancestors to help us start to reverse the damage we are doing to our world," she explains.
Ruby predicts shifts in self-medication. "Obviously there are legal issues, but I think we'll see a lot more conversation about micro-dosing with psychedelics for mental, emotional and spiritual wellbeing," she explains. "I also think we'll see a mass move away self-medicating with alcohol, as there is a wider acceptance of our feelings as the 'messengers of the soul' and a move towards cultivating emotional intelligence for self-healing," a topic she covers in depth in her new book.
As we stumble into 2019 with less certainty than ever before (Brexit, is that you?), we could do with all the grounding we can get. And our new column, Safe + Sound, should help you find just that. From breath-work to past life regression, skin meditation to sound bathing, each fortnight we'll investigate a different new-age therapy, charting its growth from spiritual seclusion to mainstream adoption and trialling it for ourselves to uncover the crux of its allure. Here's to a more "high-vibe" year!
This article originally appeared on i-D UK.