Photography Mitchell Sams
the laid-back charm of nicholas daley's lee scratch perry-inspired collection
For his fourth collection as part of the BFC's Newgen programme, Nicholas Daley once more perfectly fused different ideas, identities and inspirations.
Photography Mitchell Sams
Away from the hustle and bustle of Shoreditch, where most of this season's menswear shows and presentations were taking place, Nicholas Daley snuck up the road to Bethnal Green Working Men's Club to present his small but perfectly formed autumn/winter 19 offering. Charming, authentic, welcoming -- the club, long a local institution with its disco mirror ball, gold streamers and heart-shaped light decoration -- made the perfect backdrop for Nicholas's show.
The collection took its name, "BLACK ARK", from the Jamaican studio of iconic dub producer Lee Scratch Perry. Drawing parallels between the work of a dub producer -- who mashes, manipulates and reimagines a breadth of different genres -- and the work of a fashion designer, the name echoed Nicholas's approach in the way he designs. Fusing different stories together, to create something multicultural, reflective of the here and now. Speaking to i-D late last year for The Superstar Issue, Nicholas -- who grew up in Leicester with a Scottish mother and Jamaican father -- discussed the importance of mixing these identities. "It's a cliché but this is in my blood. Both my mum and dad are hugely proud of where they come from," further explaining "For me, every designer has a responsibility to explore and challenge what's going on in society. I'm constantly exploring ideas of multiculturalism in my work and hopefully encouraging the industry to think about engaging in a diversity of cultures too."
Trouser legs were wide, sleeves hung just below the wrist, jumpers were enlarged. The palette was deep maroons and blues and oversized check. It was practical uniform, flexible, versatile, wearable down the pub but not so prosaic that it didn't nod to current trends inspired by traditional workwear. Collaborating with two mills in Scotland for the collection, one a tweed mill that created a check inspired by the colours of Perry's studio, and Hancock, a mill with a heritage in creating handmade, seam-tappered coats, it was the little details -- seen up close when the models stood in the crown of guest after show to watch Puma Blue perform -- that made the collection so special.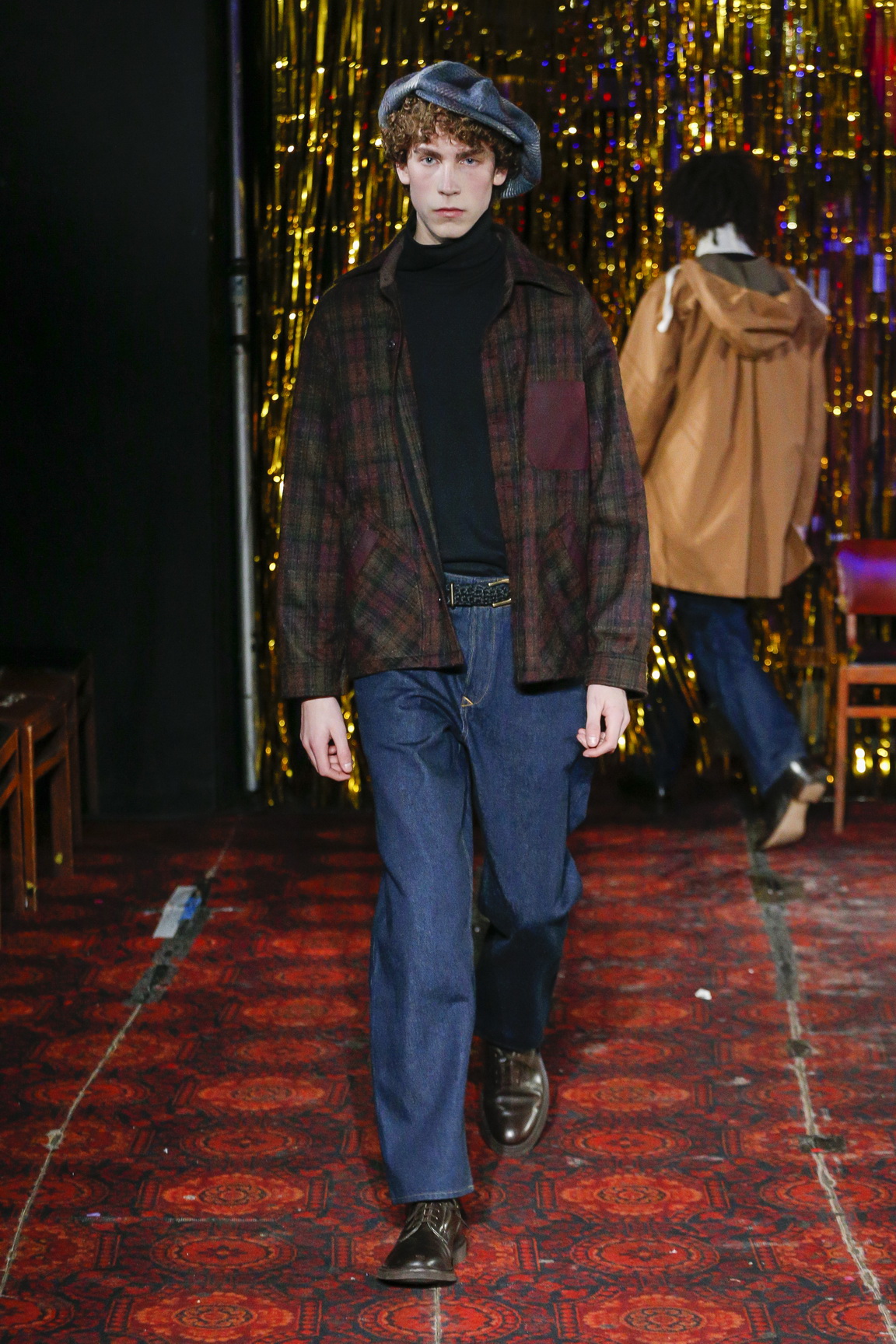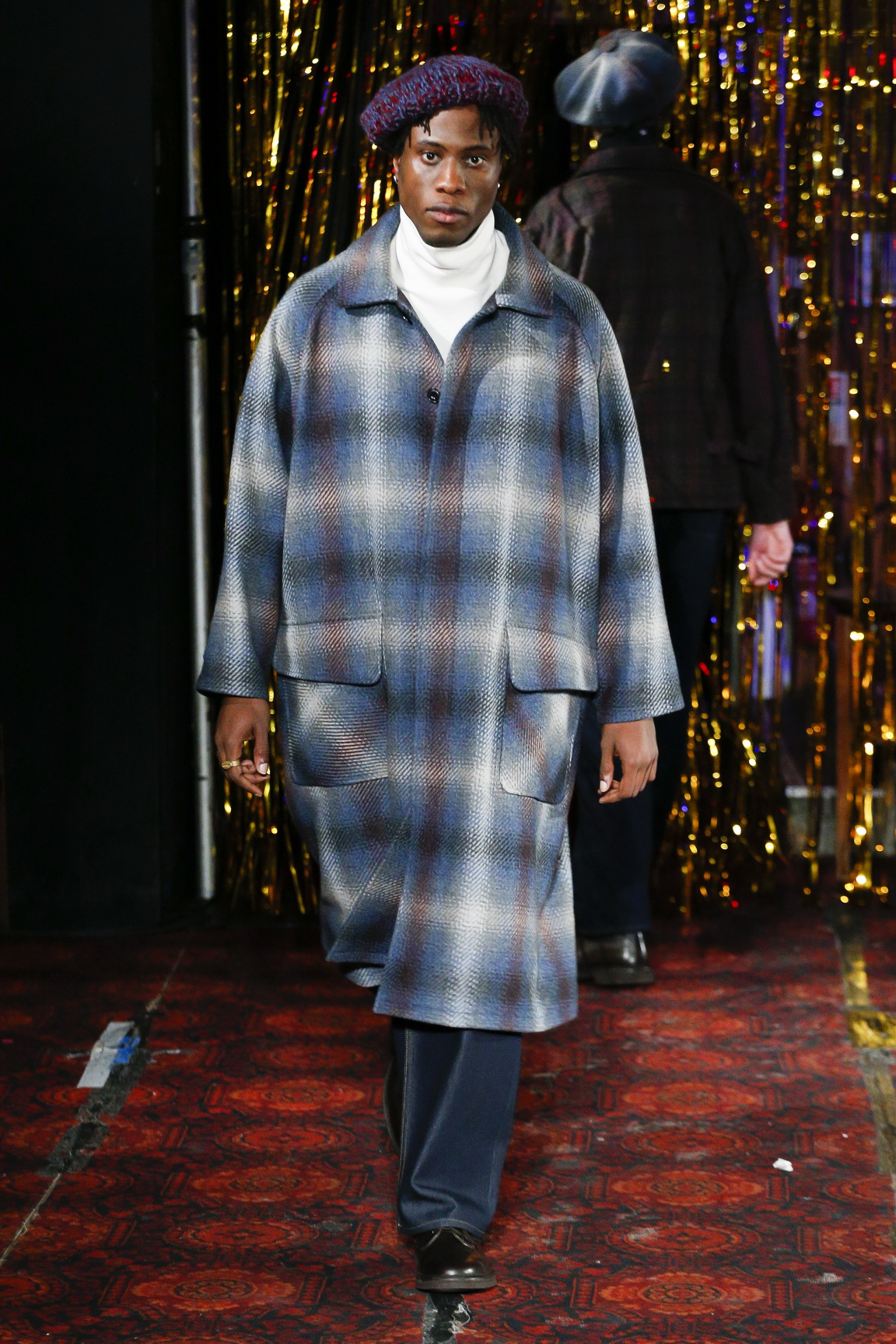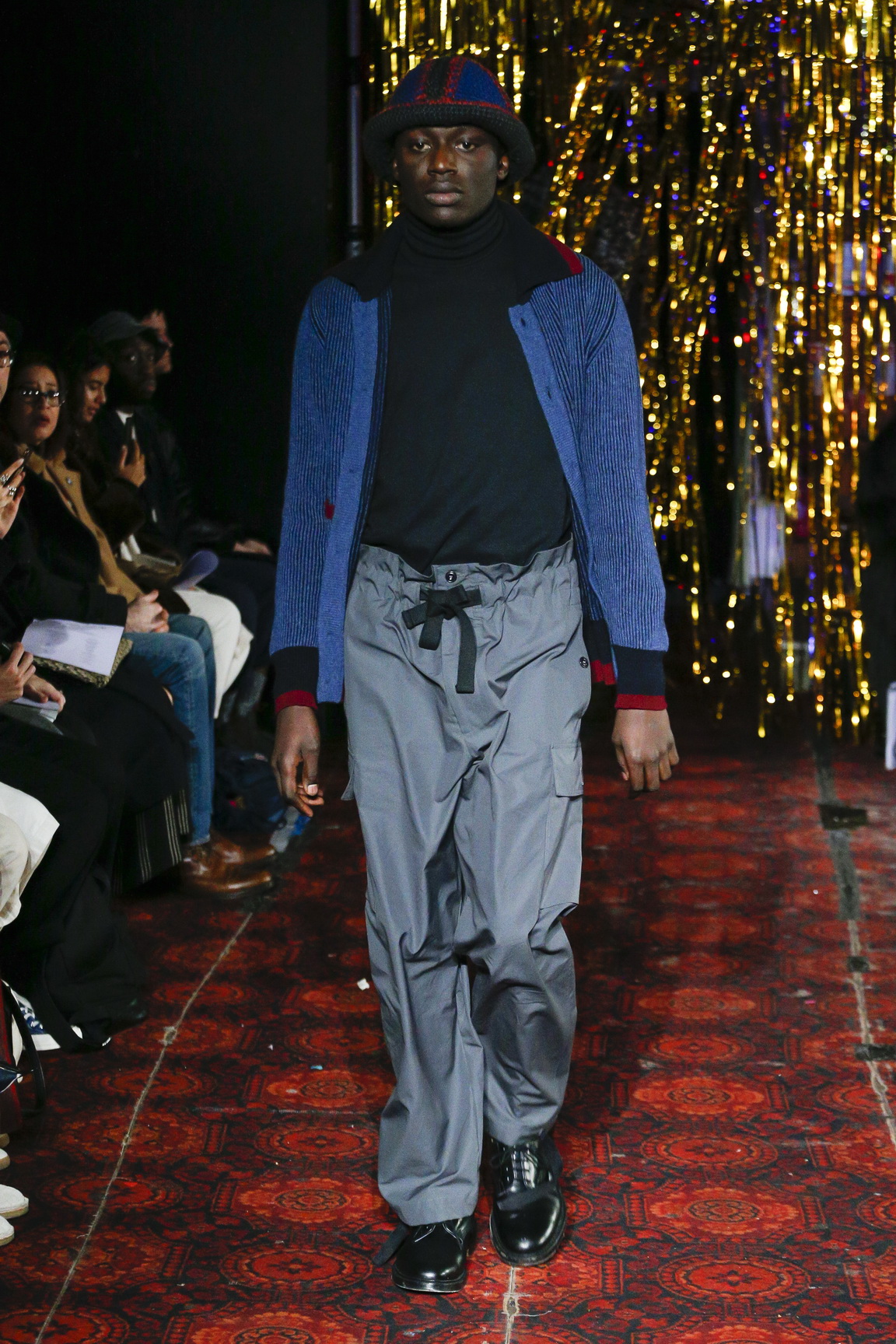 Credits
---
Photography Mitchell Sams
This article originally appeared on i-D UK.
Tagged: