felicity ingram's year in photos
Fenty Beauty, Times Square NYC, Rapid Eye darkroom. This is 12 months in the life of photographer Felicity Ingram.
|
03 December 2018, 1:00am
We reached out to a handful of photographers and asked them to take us through their year via the photographs they've taken in the last 12 months. From first i-D contributions to personal pictures of friends, family and strangers on the street, this is My Year in Photos.
Felicity Ingram is a London-based photographer who creates incredibly, arresting beauty imagery. Working with publications like Vogue, Metal and Wonderland, and cosmetics brands like YSL Beauty, Chanel and Gucci, her work travels from bold, histrionic beauty looks to raw, stripped back portraiture. Without a degree in photography, Felicity began assisting from a young age and learnt her technical skills on set.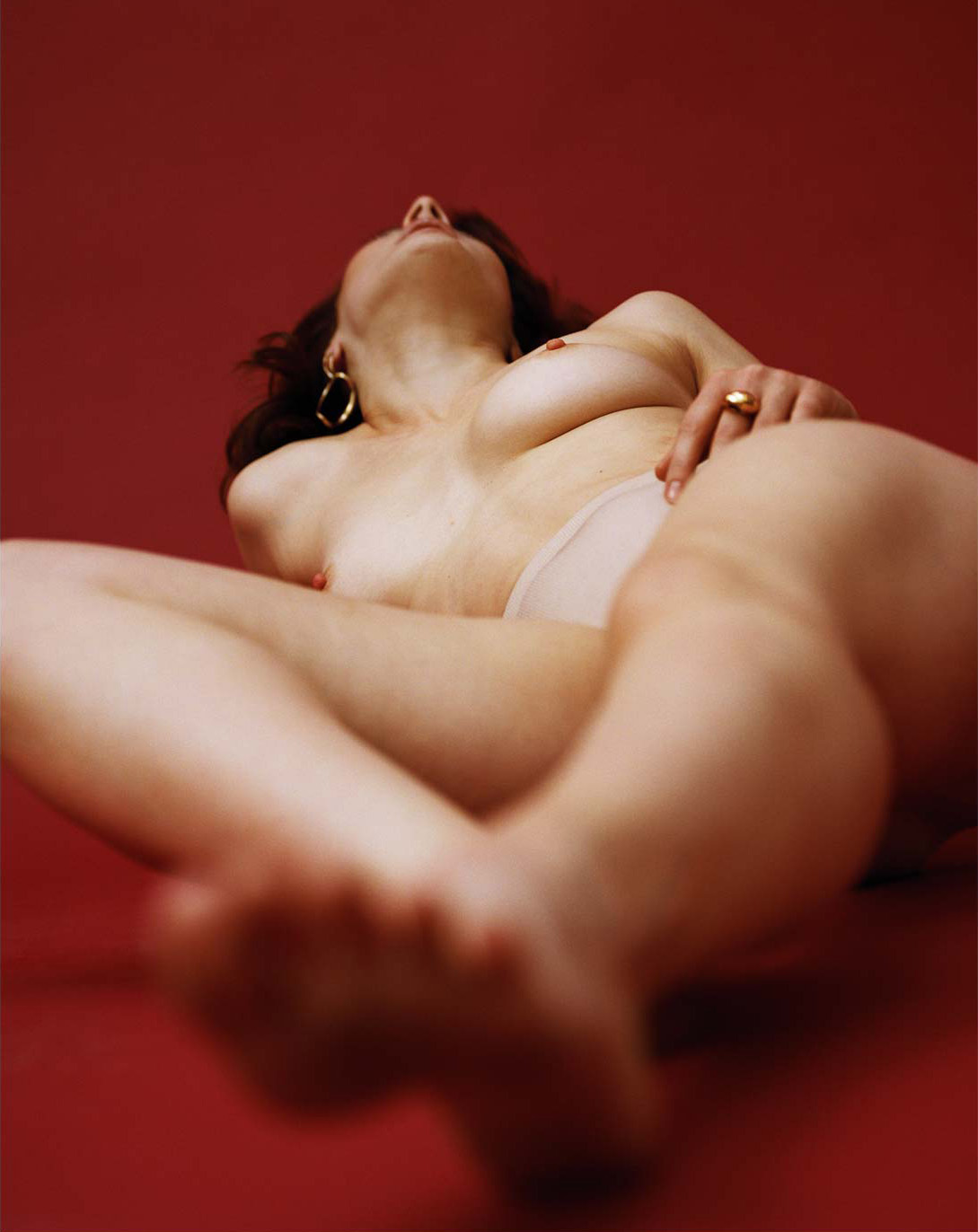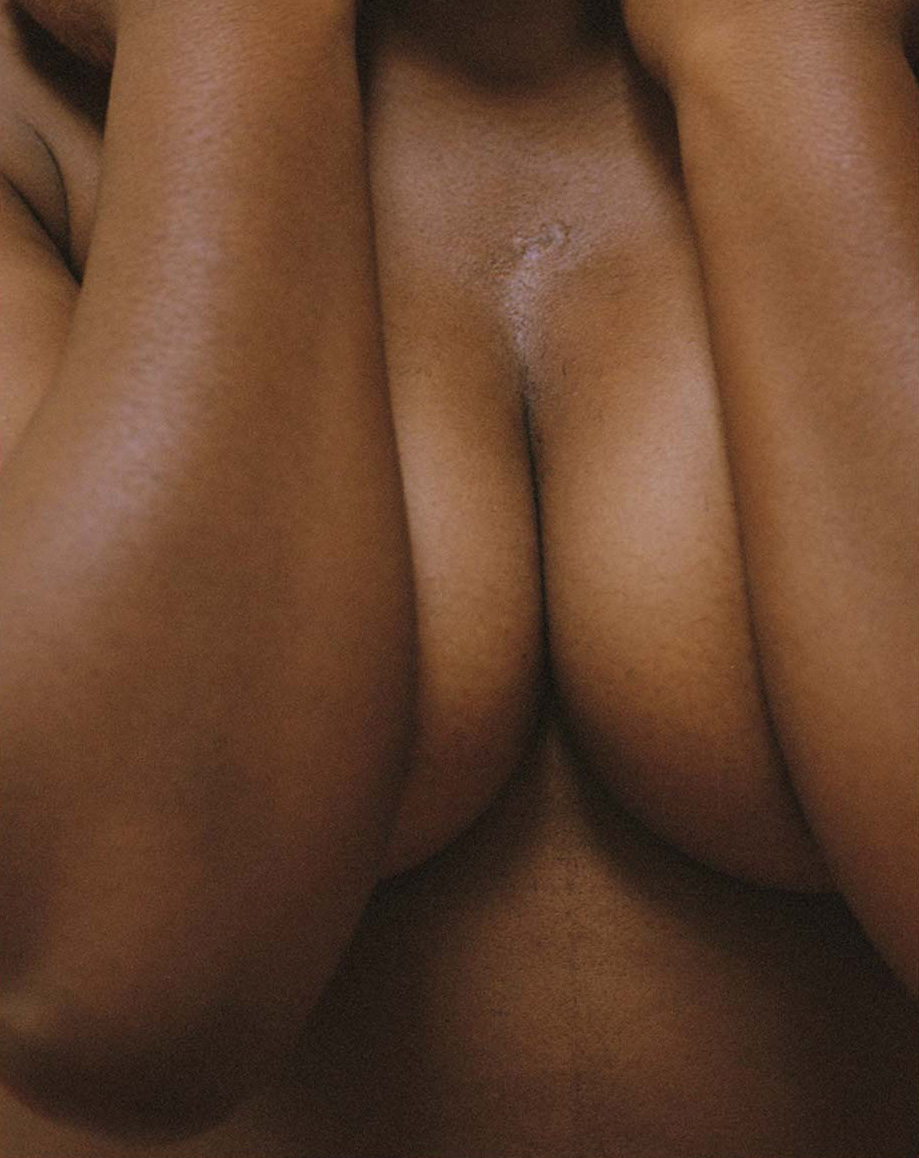 January
Beth in my studio in east London, Jan 2018. This year I wanted to change how I approached my work. I set out to shoot projects that reflected subjects I feel strongly about. This has taken me on a journey where I've focused more on the message behind the image. I started the year shooting a project with some of my girl friends, all of whom are pretty confident in their own skin. All different shapes and sizes, scars and marks. This project was a celebration of our differences, and showed that you don't have to conform to ideals to be confident and beautiful.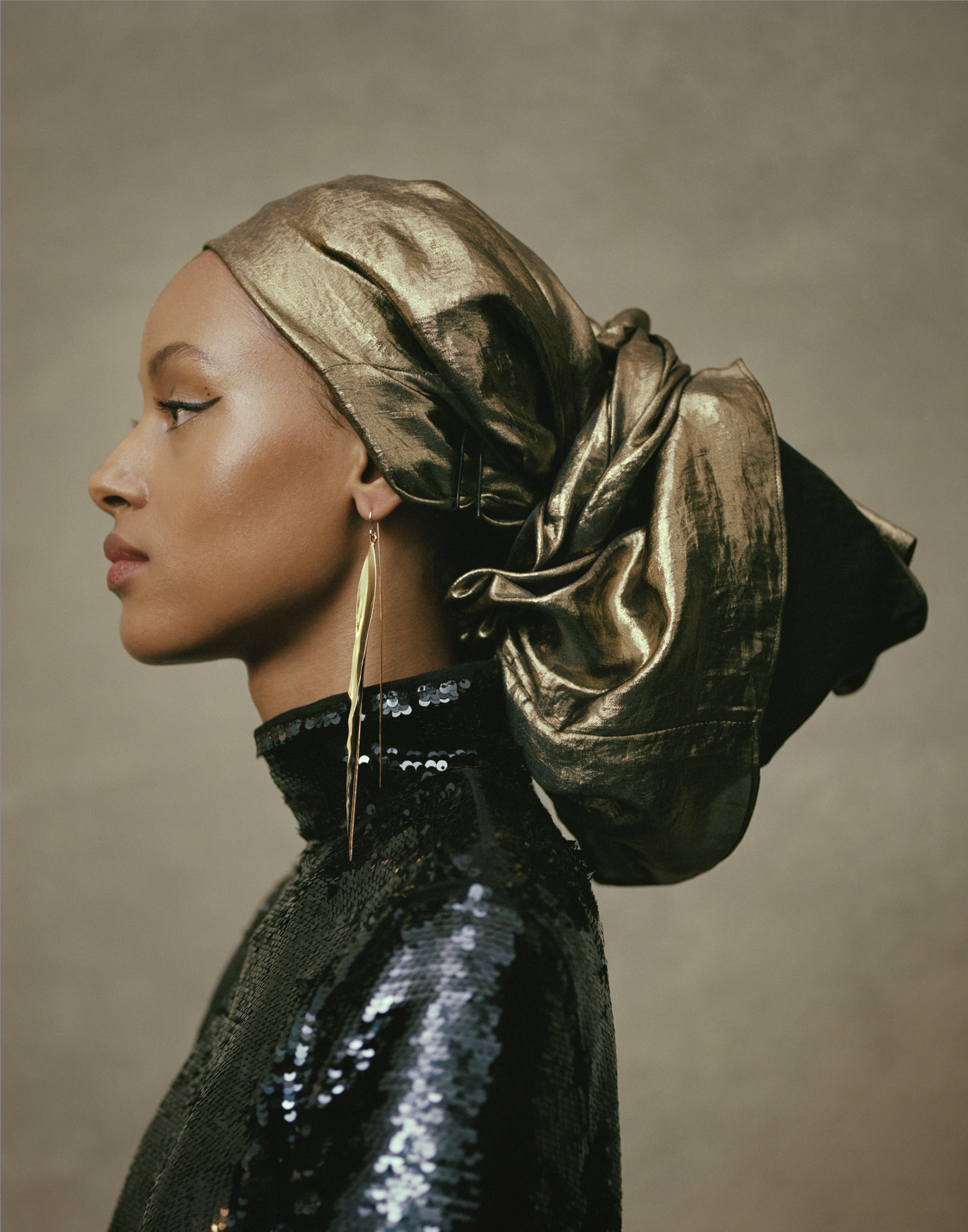 February
Shahira and Mo for Also Journal, Feb 2018. Also Journal is a platform I really admire. It's somewhere we can discuss the achievements of creative women, regardless of what they look like, how old they are or who they know. Women who are making things, shaping things, chasing things. My story was about diversity and inclusivity. I captured Muslim model Shahira, who on-set made an amazing hijab out of the blue, which made the image a lovely collaborative moment.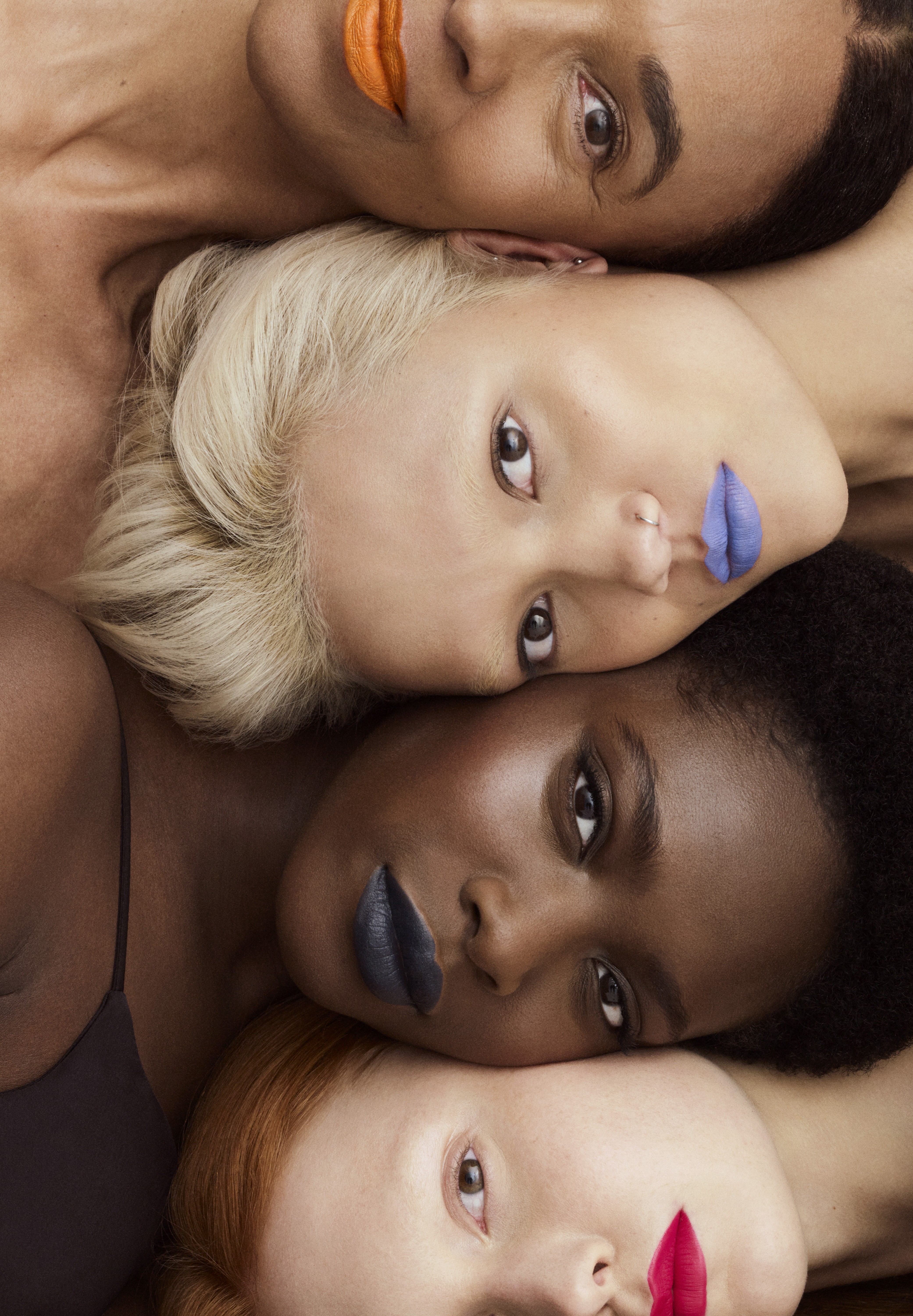 March
Fenty x Harvey Nichols @ Big Sky, March 2018. I've always been fascinated by different faces and have always shot a diverse variety of subjects. This year most of my advertising and commercial work has also reflected this. I shot the 2018 Fenty X Harvey Nichols campaign. As a brand that's inclusive across skin tones and gender, I was super happy to be a part of this.
April
Alderney Street in Dream Magazine, April 2018. This image is part of a hair project with my best friend and hair stylist Anna Cofone. I feel extremely lucky to have a job where I can work with my friends and we can be creative together. We've both grown together as artists and supported each other on our journeys. This project was featured in Dream Magazine.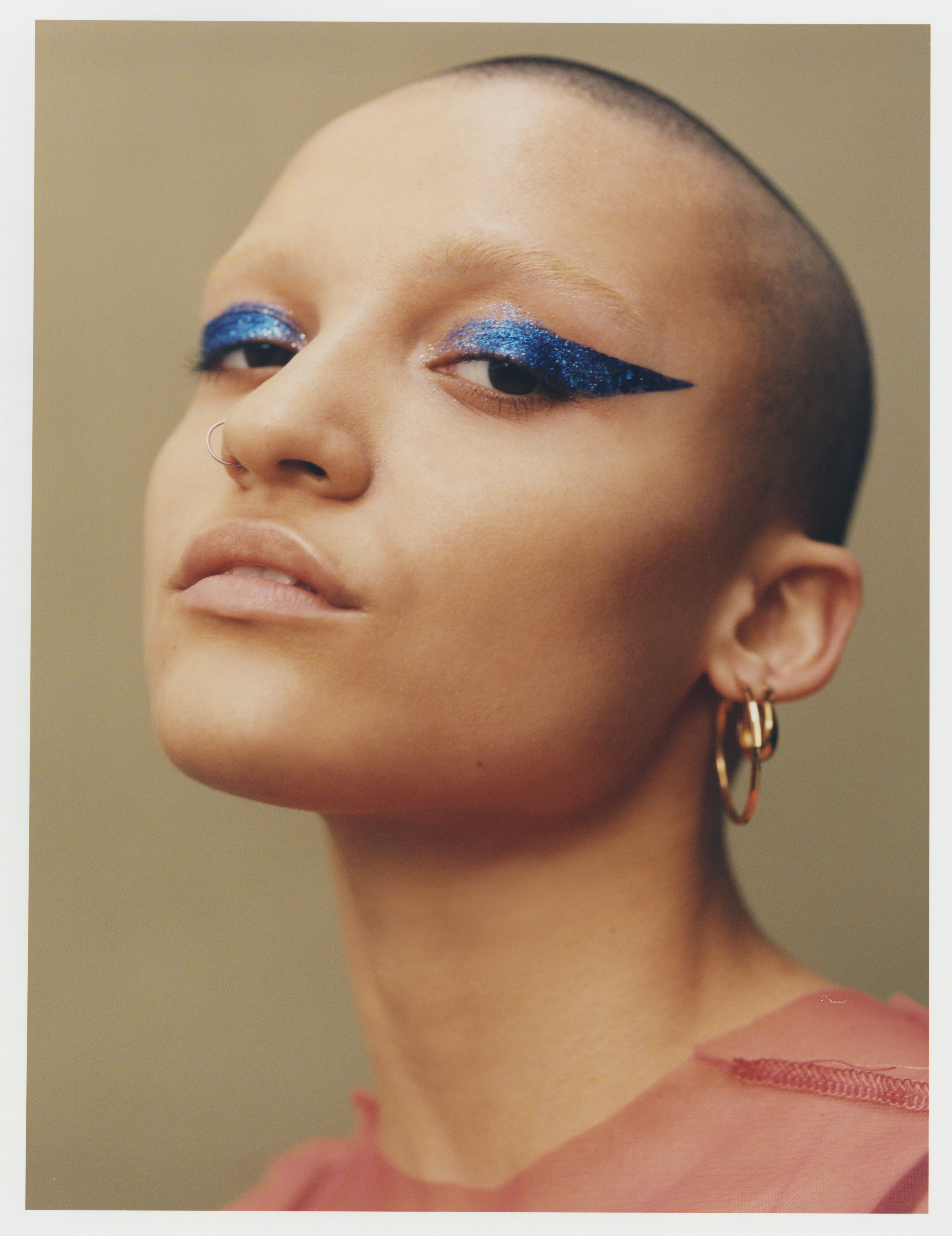 May
Rene Matic for Disco Dust London, May 2018. Most commercially available glitters are made from micro plastics which are becoming a huge problem for the environment. Disco Dust London is based on a biodegradable film that is certified compostable. It's also 100% cruelty free and Vegan. I wanted to support this brand and shoot something special for them.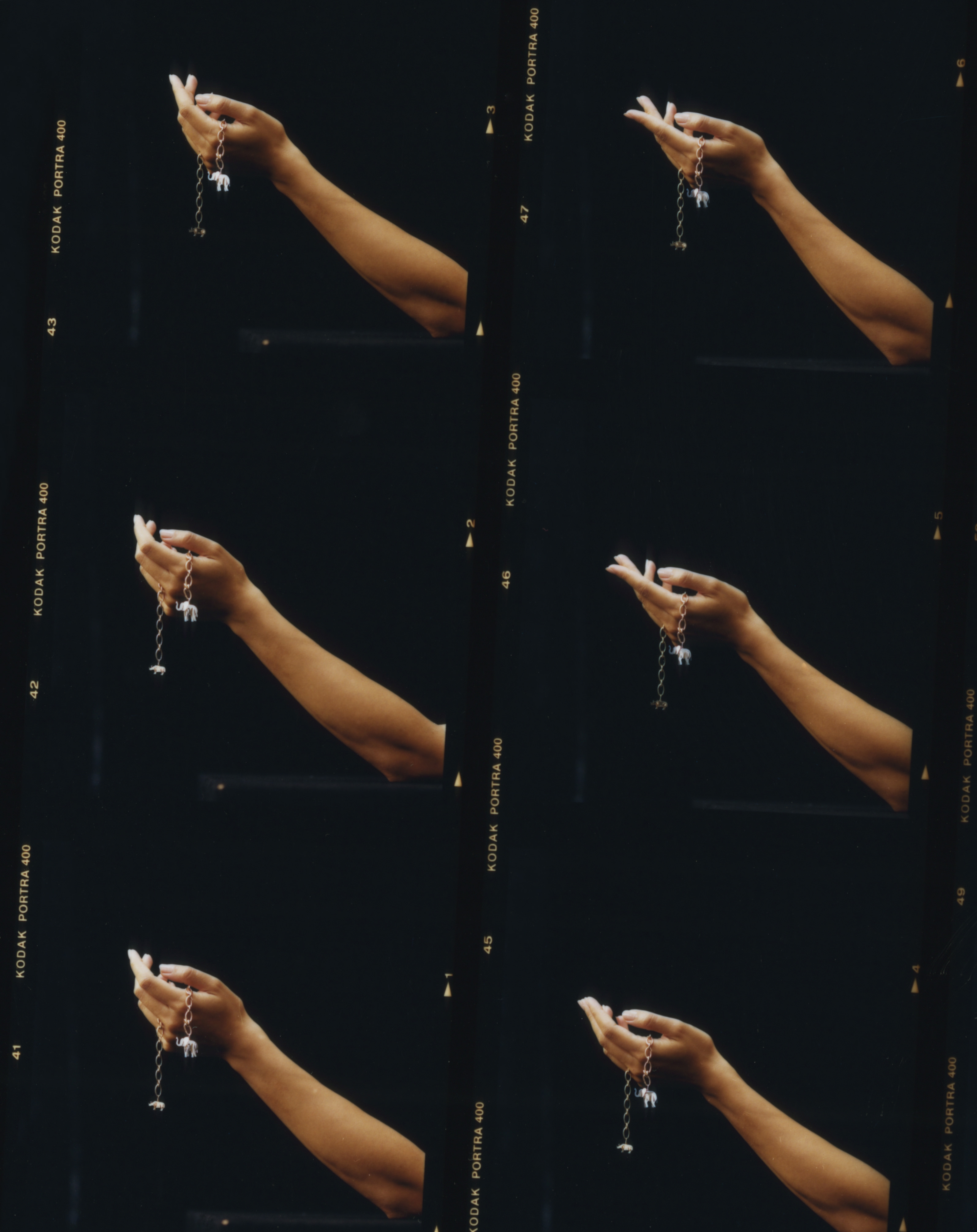 June
Tiffany & Co, Save the Wild, June 2018. A contact sheet from a shoot with Tiffany & Co's Save the Wild collection. 100% of the profits from this collection goes to the Wildlife Conservation Network.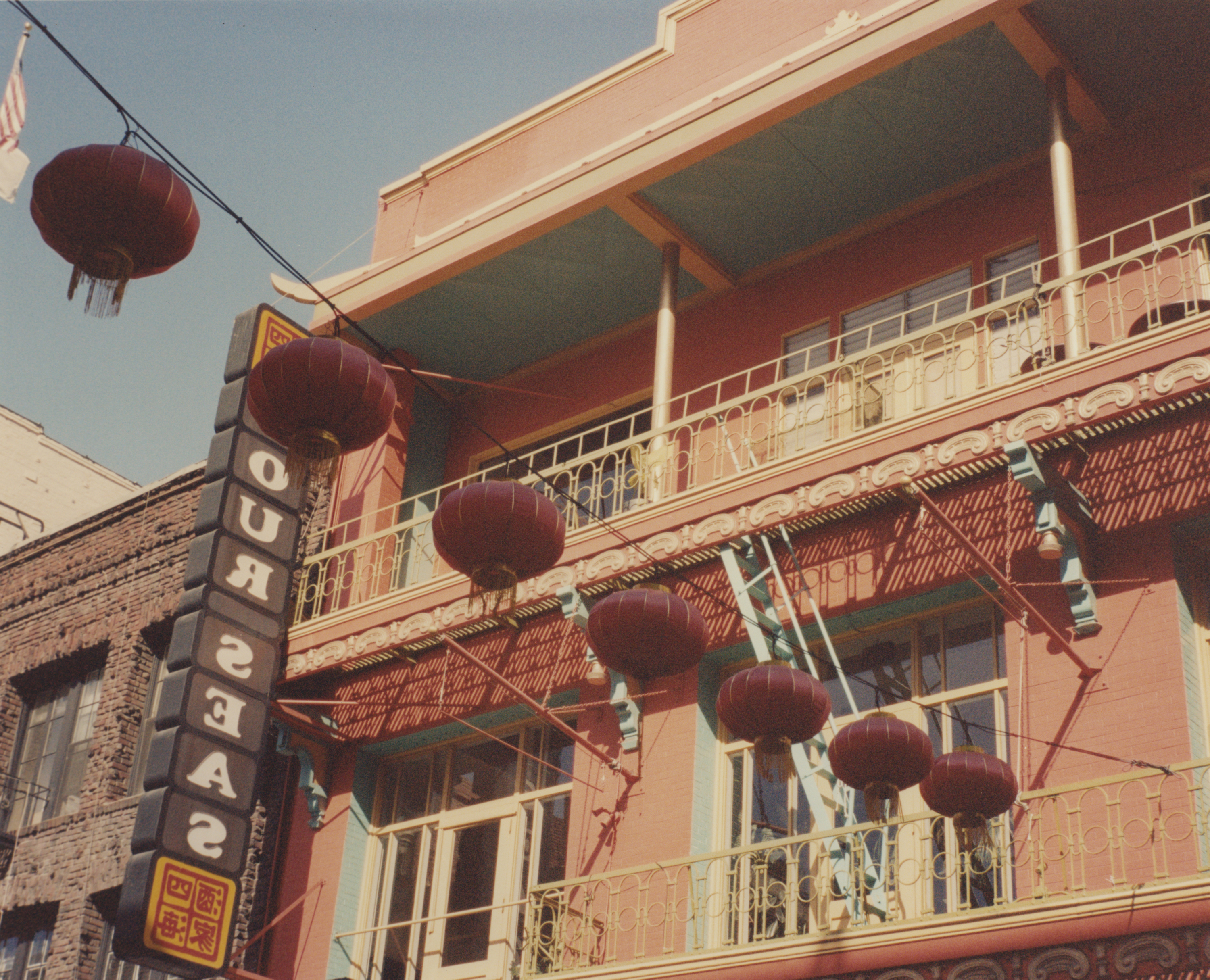 July
San Francisco, California, July 2018. I've been lucky enough this year to spend a lot of time exploring the US and meeting new people. I took this photo on my contax, which is always stashed in my bag. I have a fascination with the beauty in Asian culture. So I normally get my camera out if I find something like a Japanese tea garden or China Town, like this one in San Francisco.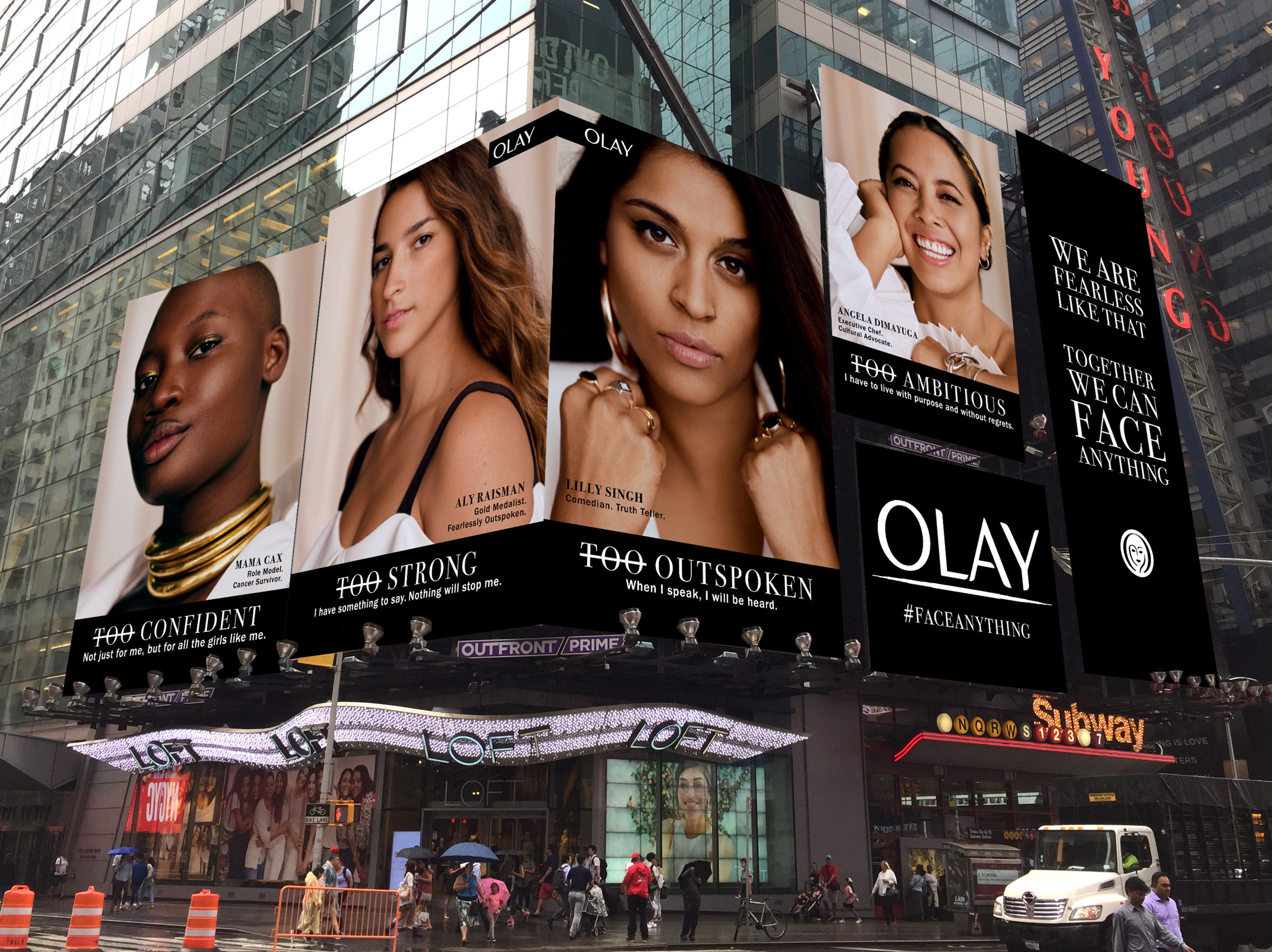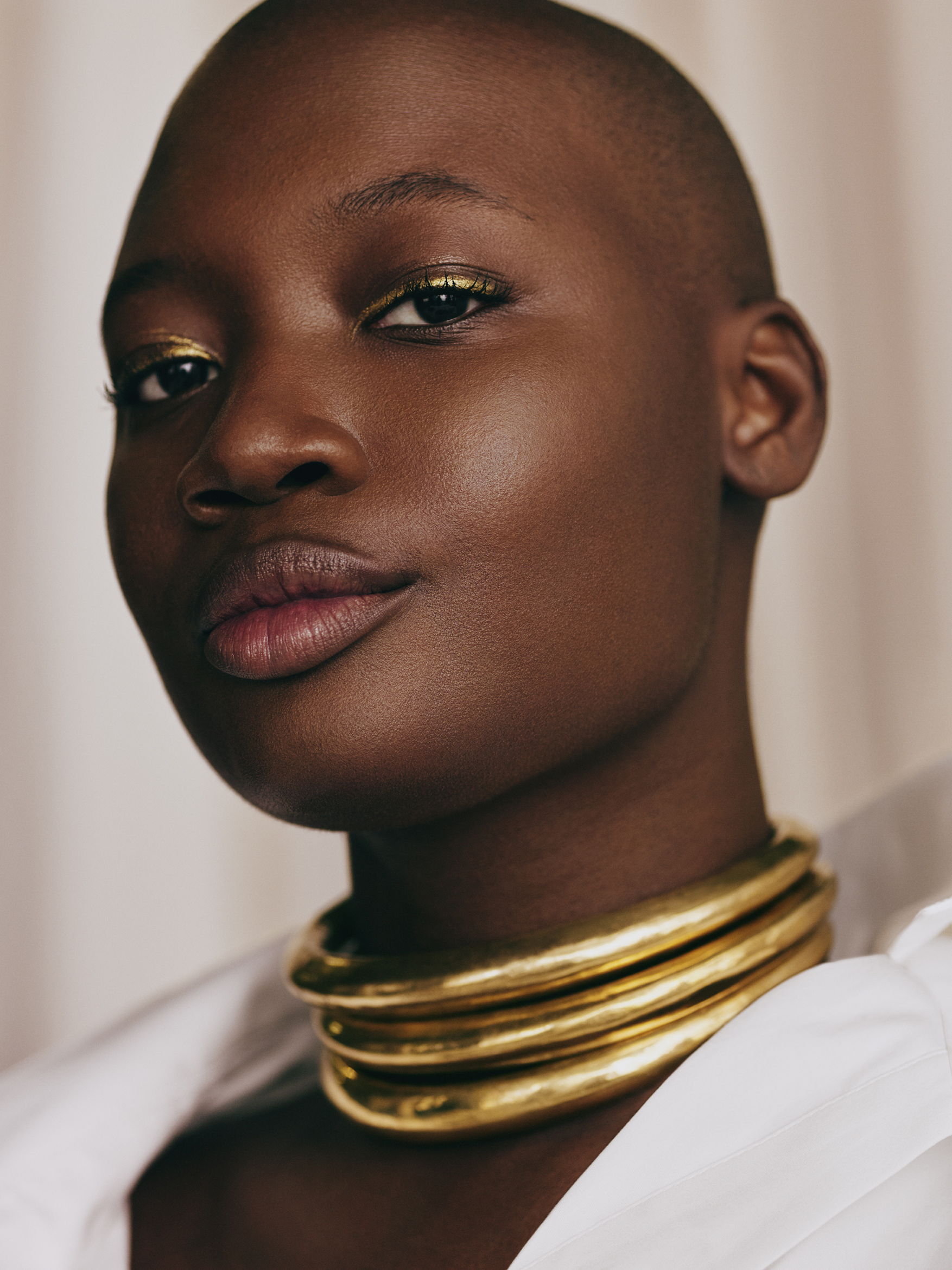 August
Olay #FACEANTHING, August 2018. I was honoured when advertising agency Badger and Winters asked me to shoot the Olay #Faceanything campaign. I shot nine fearless women, who are tired of being told they're "too" anything. The campaign had such a strong message of female empowerment, it was a dream to be a part of it. The campaign was launched over a 10 page spread in the September issue of American Vogue and on billboards in Times Square and Grand Central Station.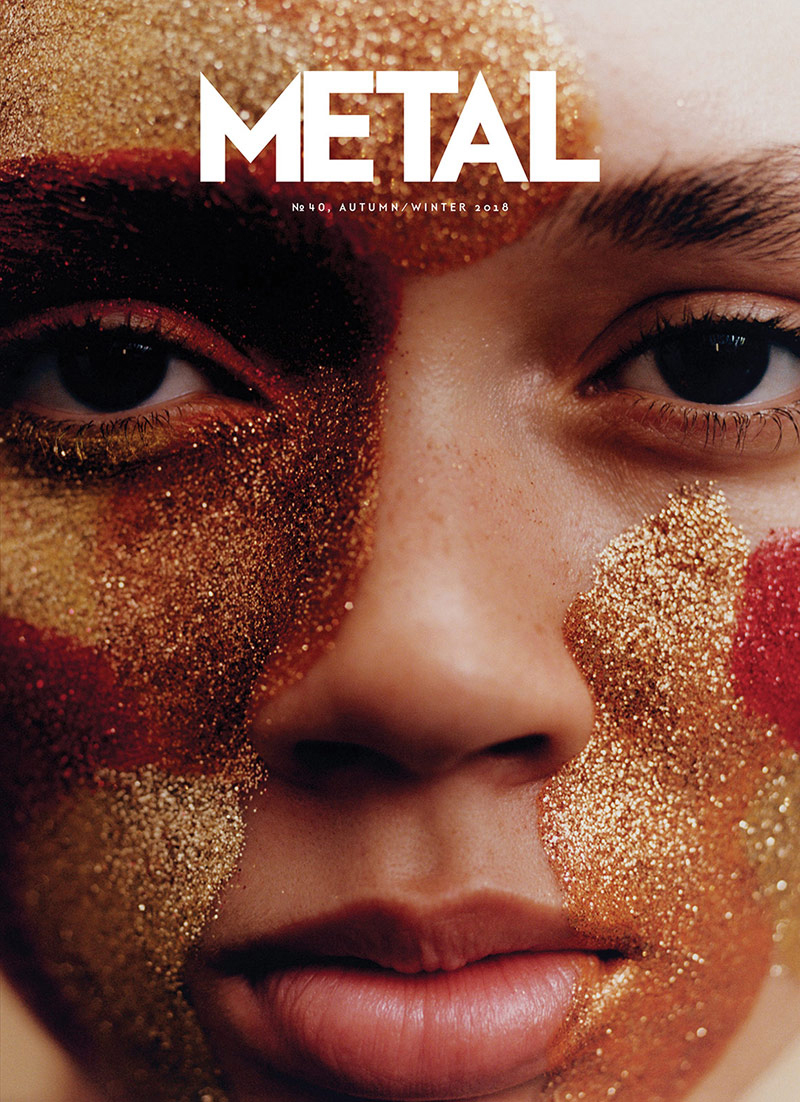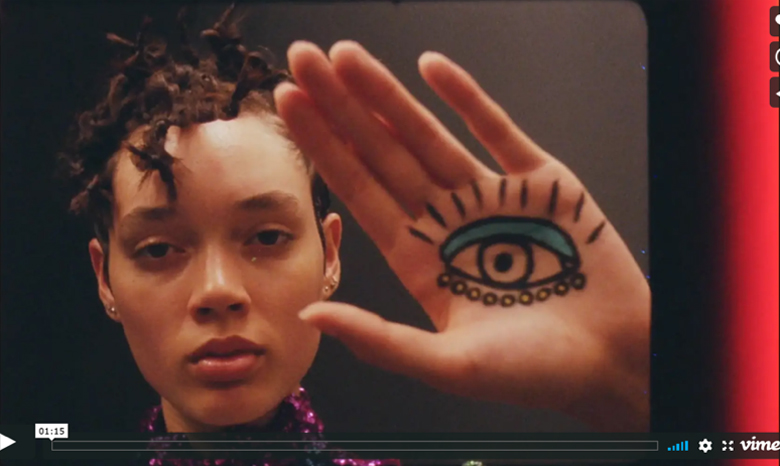 September
Brynn for the cover of Metal autumn/winter 18, Sep 2018. September was about the covers of the FW18 issue of Metal Magazine. I also shot a larger inside story and a video with DOP Jack Reynolds. I had been inspired by all the psychic and palm reading shops I'd seen in America this year and wanted to do a story about them. Metal Magazine gave me creative freedom to shot this story and video for their latest issue.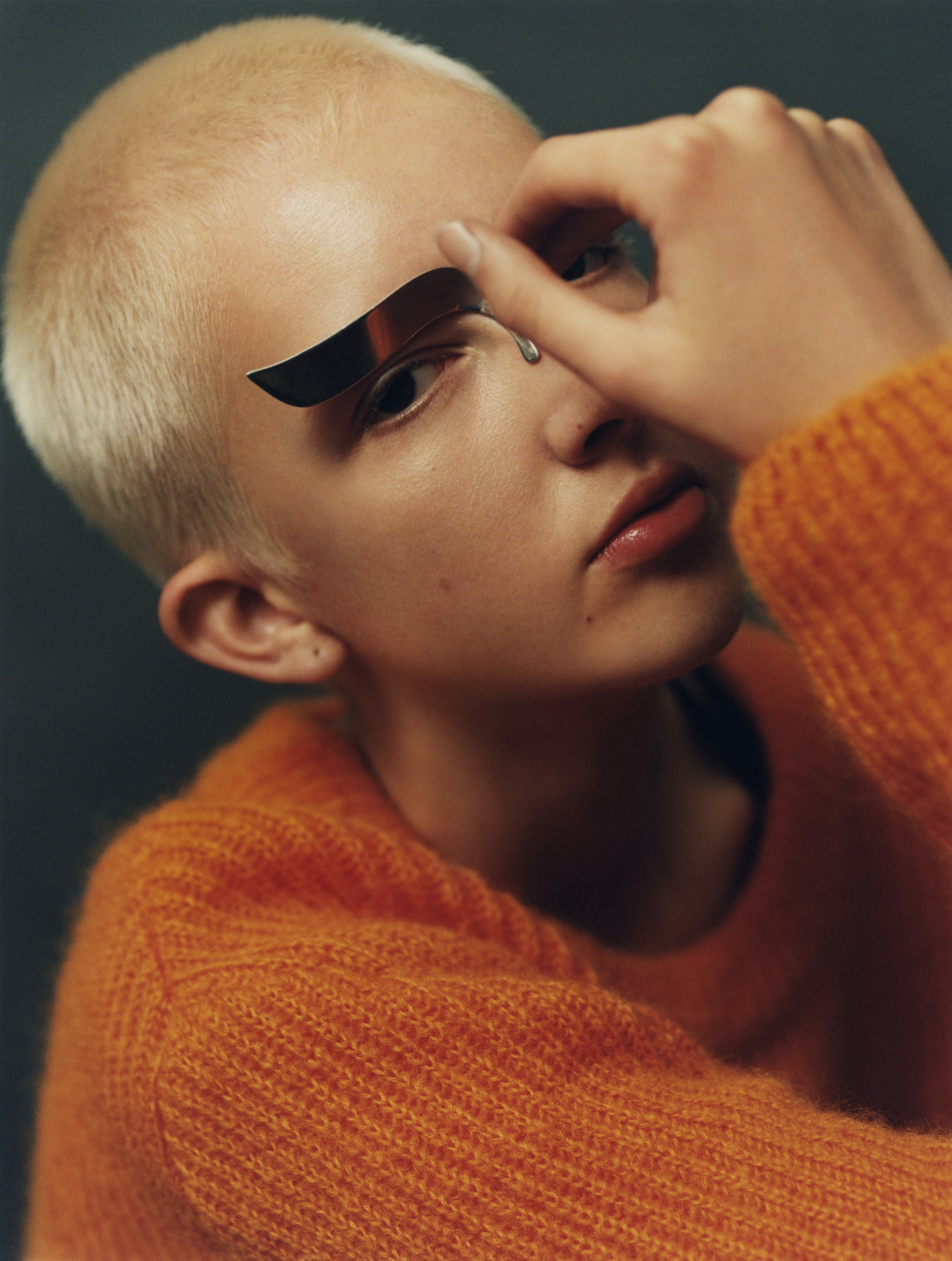 October
Finn Buchanan in i-D Magazine Winter Issue, Oct 2018. With transgender model Finn Buchanan for the Winter Issue of i-D Magazine, I wanted to show that men's beauty doesn't have to be about make-up and drag.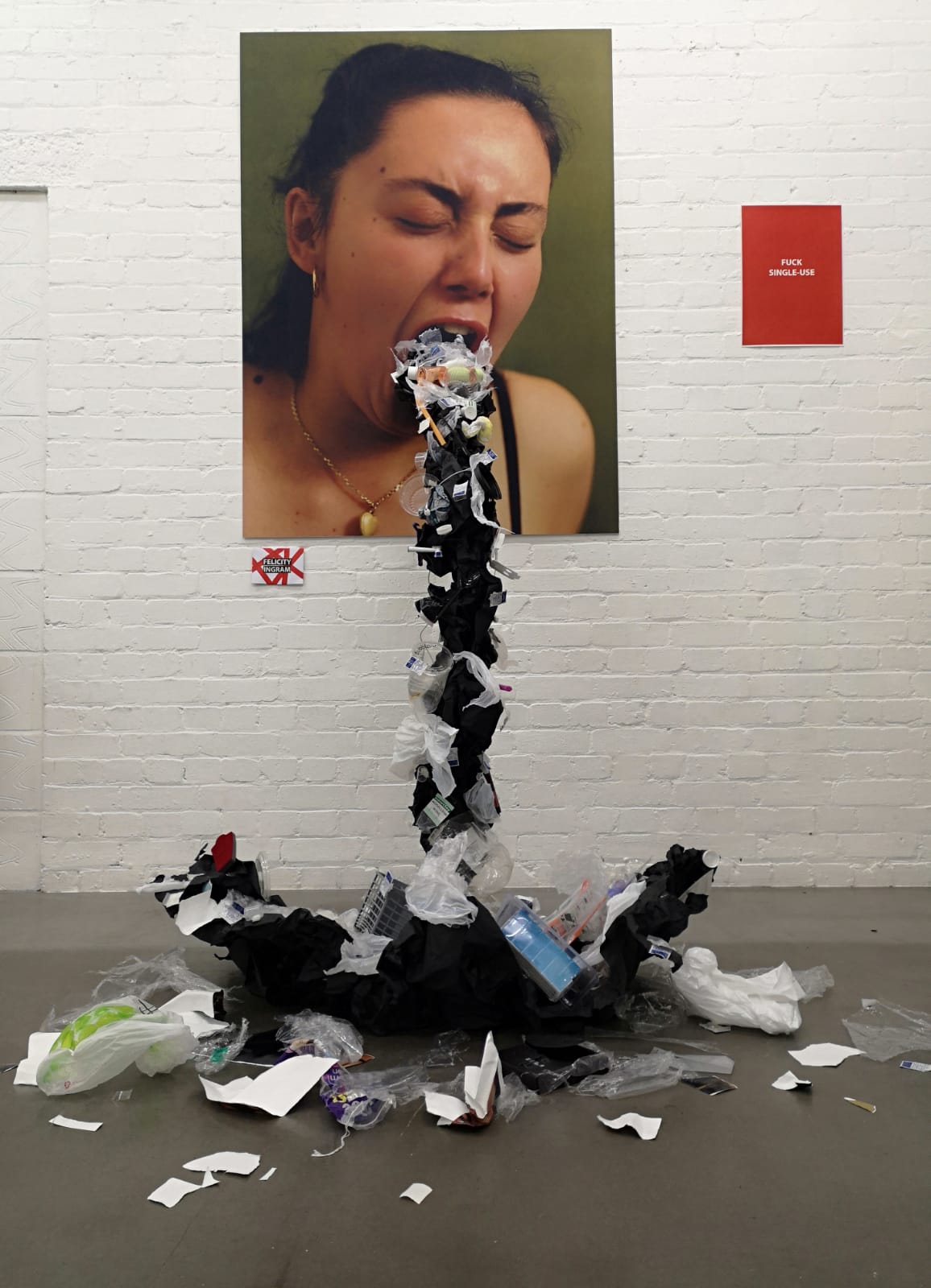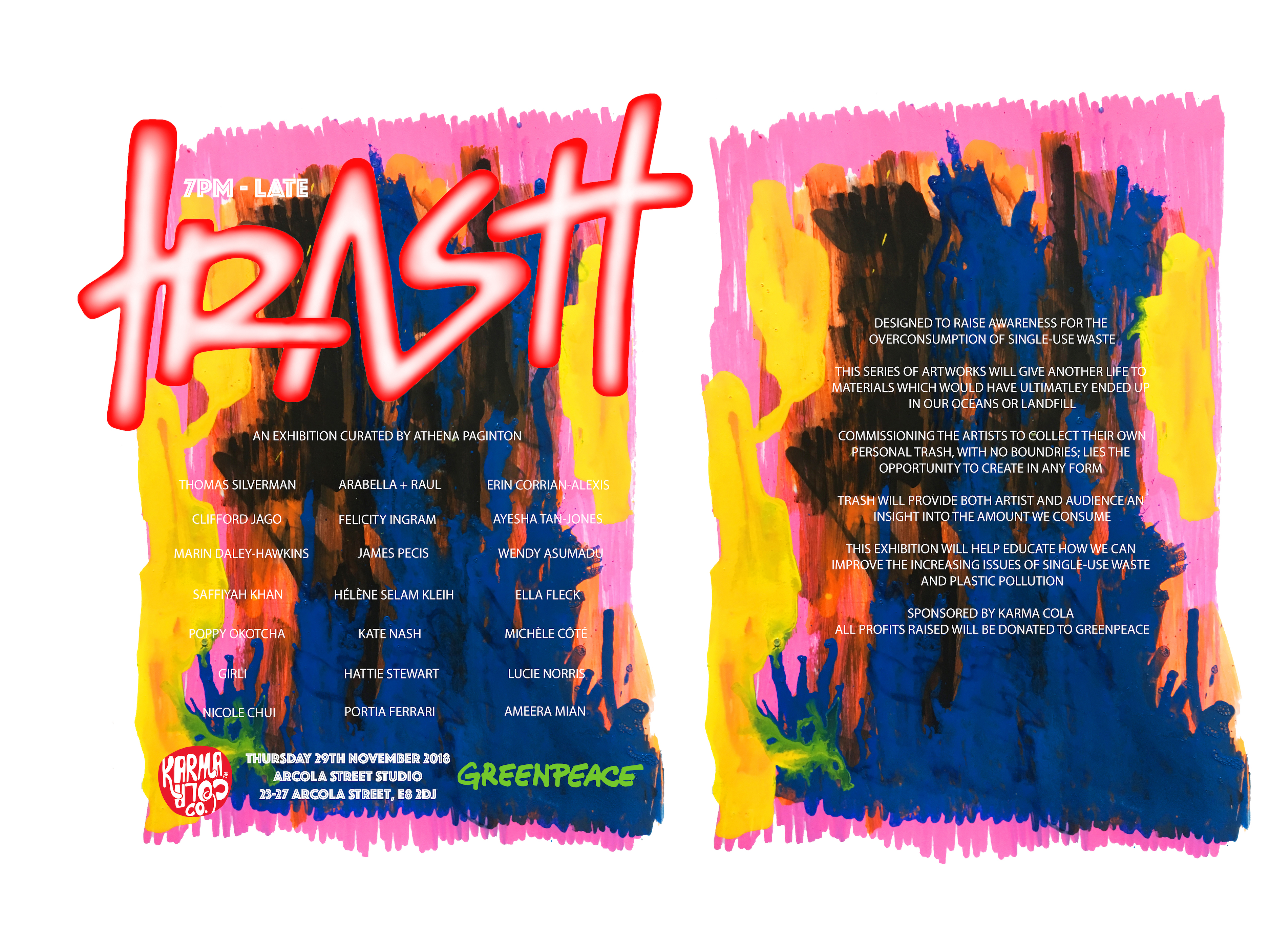 November
Athena Paginton, Trash Exhibition, Nov 2018. As part of an exhibition curated by Athena
Paginton for GreenPeace, a collection of artists were asked to collect their own personal trash. The series of artworks will give another life to materials which would have ultimately ended up in our oceans or landfill. Designed to raise awareness for the over consumption of single-use waste. I created this image of Athena. The final piece had a wave of plastic coming out of her mouth.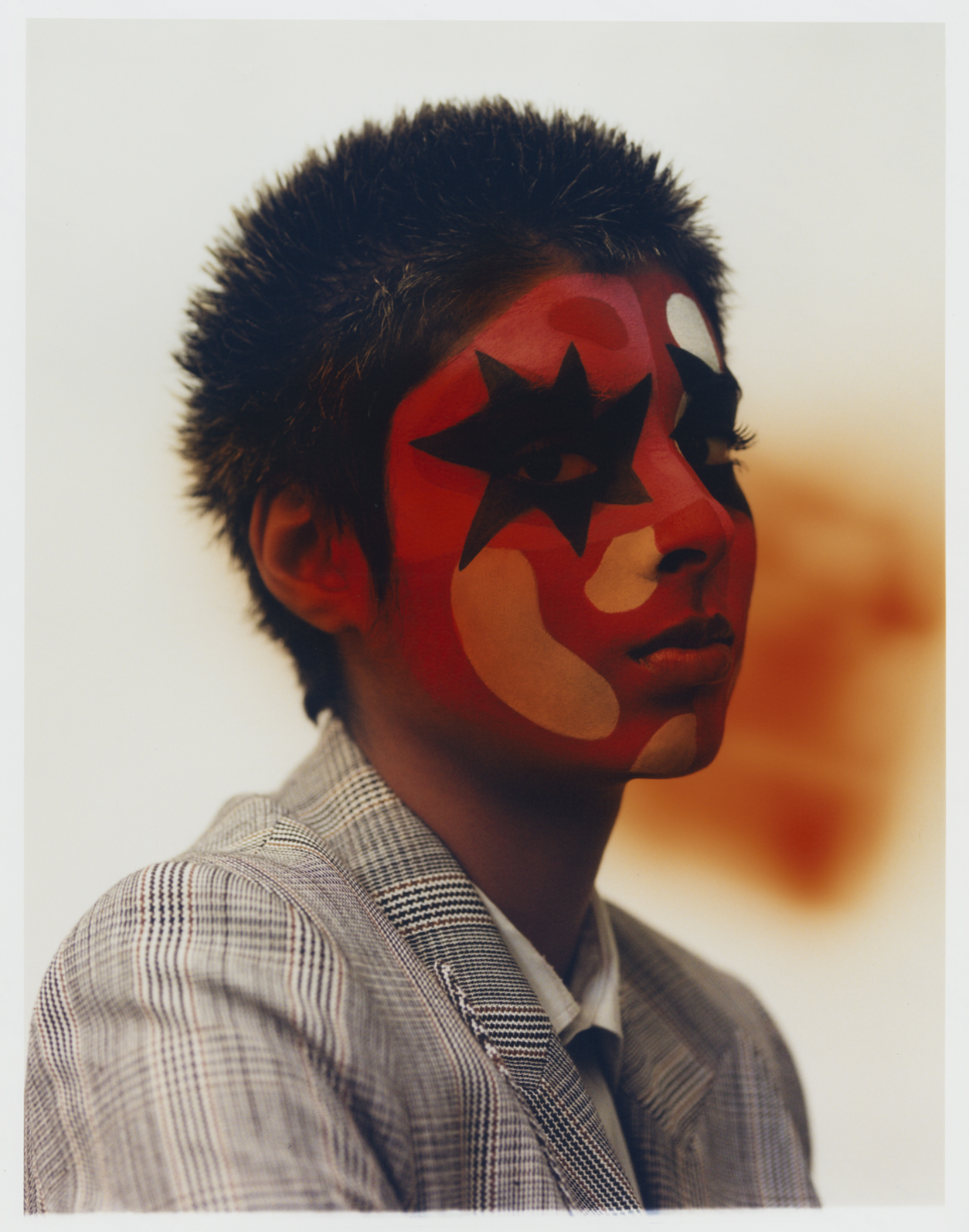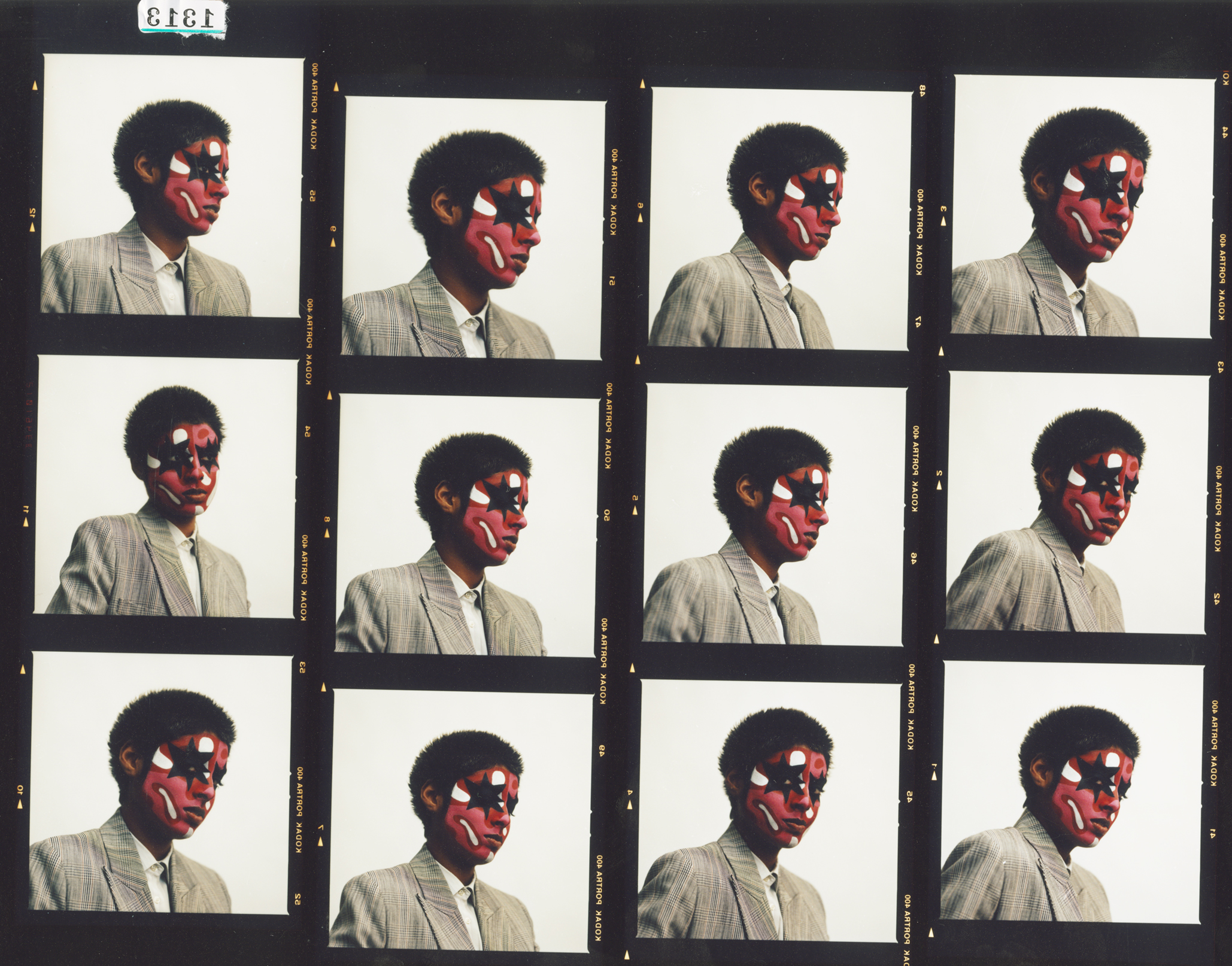 December
Indie Magazine Winter Issue, made in RapidEye, London, Dec 2018. I've spent a lot of time this year at RapidEye, a lab and darkroom in east London where I hand print my work. It's become an important place for me, as it gives me a work community off set, which is hard to find as a freelancer. I think it's important and healthy for creatives to get out of their own heads and talking to one another. So I thank RapidEye for creating such a friendly environment for us to work in.