meet the rave flyer designer collaborating with coach
As the first in a new series of collaborations with underground artists, Pez is giving the storied New York brand a very trippy refresh.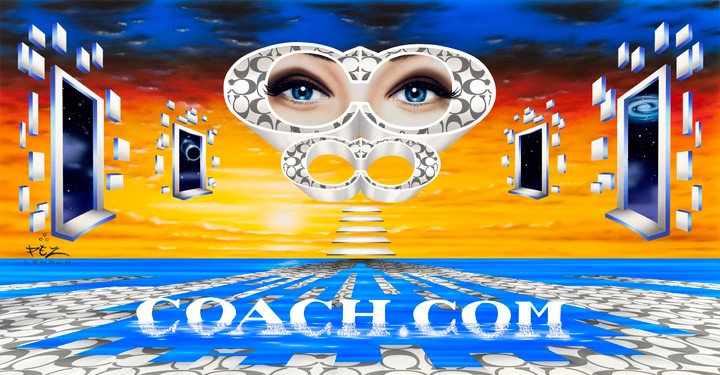 Pez for Coach
Since Stuart Vevers took the helm as creative director of the historic American house of Coach in 2014, he's pushed a brand once known for its tasteful bags and backpacks firmly into the realm of high fashion, delivering boundary-pushing collections, campaigns shot by Steven Meisel and celebrity partnerships with everyone from Selena Gomez to Michael B. Jordan -- all the while pushing revenues to over $4 billion annually.

After five years in the hot seat, however, it seems Vevers is longing for home: with a nod to his British roots, he's going back to basics with a new series of collaborations with underground London-based creatives, from graffiti artists to cult musicians.
The first is a collaboration with the pioneering, Hackney-born rave artist Pez, whose iconic flyers advertised some of the 90s most legendary club nights: Helter Skelter, Raindance and Biology. "The concept was to try and capture the feel of the early party scene, but as if Coach was the name of the party or the organisation behind it," explained Pez over email. "I was inspired by Coach's C logo, which I felt would be perfect wrapped around my signature eyes. It's a flyer promising an out-of-this-world experience."
In the spirit of rave's glory days, the flyers are being pasted guerrila-style across London, with the rave the posters are advertising remaining as something entirely fictitious, despite the surreal, dream-like fantasy it promises. "The image is just a window into the world of Pez," says Pez. "You should think of this as a starting point or a gateway. Allow yourself to wander in and let your imagination paint the next step." Beam us up, Stuart.