everything you missed at glastonbury 2019
Didn't make it down to Worthy Farm for the festival? Here are the highlights.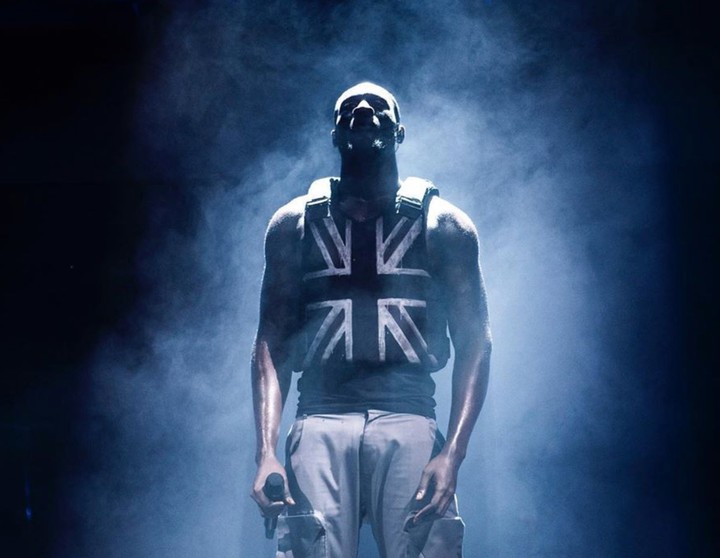 Image via Stormzy's Instagram
After what felt like the longest fallow year in history, Glastonbury Festival returned this year for what co-organiser Emily Eavis has dubbed "the best one yet". Of course, not all of us were lucky enough to pitch up a tent in Pilton and spend the weekend revelling in the glory that is Glasto. Likewise, as it was the hottest weekend of the year so far, it's safe to assume that many of us were outside soaking up those rays. So, to help you get caught up, here are the best bits and bobs you missed from Glastonbury 2019.
Stormzy's history-making headlining slot
It doesn't seem too long ago that Glastonbury fans revolted when Jay Z was announced as one of the headliners of the festival (it was in 2008, fyi). Now, though, Stormzy has made history with a headline performance on the Pyramid Stage that wasn't just electrifying but iconic. As the first solo black British artist to headline the festival, the 25-year-old also became the second youngest act to top the bill (David Bowie is the youngest, having headlined at the age of 24 in 1971). That's not to mention that Stormzy only has one album under his belt!
The performance was filled with massive tunes, including new hits Crown and Vossi Bop. He was also joined on stage by Coldplay's Chris Martin, Raleigh Ritchie, Dave and Freddo, as well as dancers from BAME dance group Ballet Black. Stormzy also took the opportunity to call out the disproportionate amount of BAME people in the criminal justice system and quoted the author Malorie Blackman.
Along with all that, there was Tara Asher, one of only four British Sign Language interpreters who specialises in Grime. Incredible.
Sheryl Crow dedicating a song to Greta Thunberg
With a bucket of sunshine and a laid back attitude, your dad's favourite Sheryl Crow returned to Glastonbury for the first time in 22 years. With some sing-a-long moments (the definition of a successful Glasto set), Sheryl also gave a shout out to environmental activist and i-D coverstar Greta Thunberg, dedicating Soak Up The Sun to the 16 year-old.
The dad from My Parents are Aliens getting his life to King Princess
Glastonbury is no stranger to the odd famous face. But perhaps most amazingly of all the celebs dropping down to the festival was Tony Gardner, the actor who played the dad in early-00s children's sitcom My Parents are Aliens. Even better, one punter managed to capture and share on Twitter the moment he was getting his life to King Princess' set up at The Park. Amazing.
Janet Jackson cementing her legacy
It was a set that wasn't filled with obvious hits, but Janet Jackson (Miss Jackson if you're nasty) brought sheer star power and an unrelenting pop presence to her Glastonbury debut.
Lizzo turning The West Holts Stage into a flute-filled fantasy
In a clash of the titans, Lizzo's set went up against Janet Jackson's Pyramid Stage hitfest. However, Lizzo managed to hold her own and then some. Closing the set with Juice, the crowd were l-i-v-i-n-g! We love to see it.
slowthai ending up in his pants
Given it was the hottest day of the year on Saturday, some artists decided to tackle the heat by getting their kit off. For slowthai's West Holts performance, he stripped off into his pants and even burned his feet on the speakers.

The Killers and their stellar guests
It's not always about what you know, because who you know can truly elevate a Glasto set. The Killers took advantage of their contacts for their Saturday return to the Pyramid Stage, bringing out Johnny Marr from The Smiths for a rendition of This Charming Man and Mr Brightside, and the Pet Shop Boys for a cover of Elvis' Always On My Mind and The Killers hit Human.
Miley Cyrus performing as Ashley O and bringing out her dad (and Lil Nas X!)
Launching her Pyramid Stage set in Ashley O's purple wig, Miley's magnetic performance was filled with hits and special guests. While performing the classic Party in the USA, Miley's dad, country legend Billy Ray Cyrus, popped up as she launched into megahit Old Town Road, joined swiftly by Lil Nas X. It was a moment.
Olly Alexander's impassioned LGBTQ speech
Honestly, what have we done to deserve Olly Alexander? Using Years & Years' Pyramid Stage slot as a literal platform for good, Olly, against a backdrop with the words "Queer is beautiful", spoke about how, on the 50th anniversary of the Stonewall uprising in New York, the fight for LGBTQ rights is not over.
Kylie Minogue proving she's pop music royalty
It's been over a decade in the making, but Kylie Minogue finally made her way to Glastonbury to perform a full set. Filling the Sunday Legends Slot, Kylie -- who had to pull out of Glastonbury in 2005 after being diagnosed with breast cancer -- gave the most joyous of greatest hits shows. Wearing a dress designed by his wife Suzie (aka The Vampires Wife) she brought out Nick Cave for a performance of Where the Wild Roses Grow.
Alex the rap fan
During Dave's set, the British MC invited one incredible fan up from the crowd for a performance of Thiago Silva. What resulted was like something out of a Danny Boyle movie. Alex, the fan he'd chosen, launched into the rap flawlessly. It's so amazing that it could bring a tear to your eye.