courtney love tried to warn people about harvey weinstein 12 years ago
"If Harvey Weinstein invites you to a private party at the Four Seasons, don't go."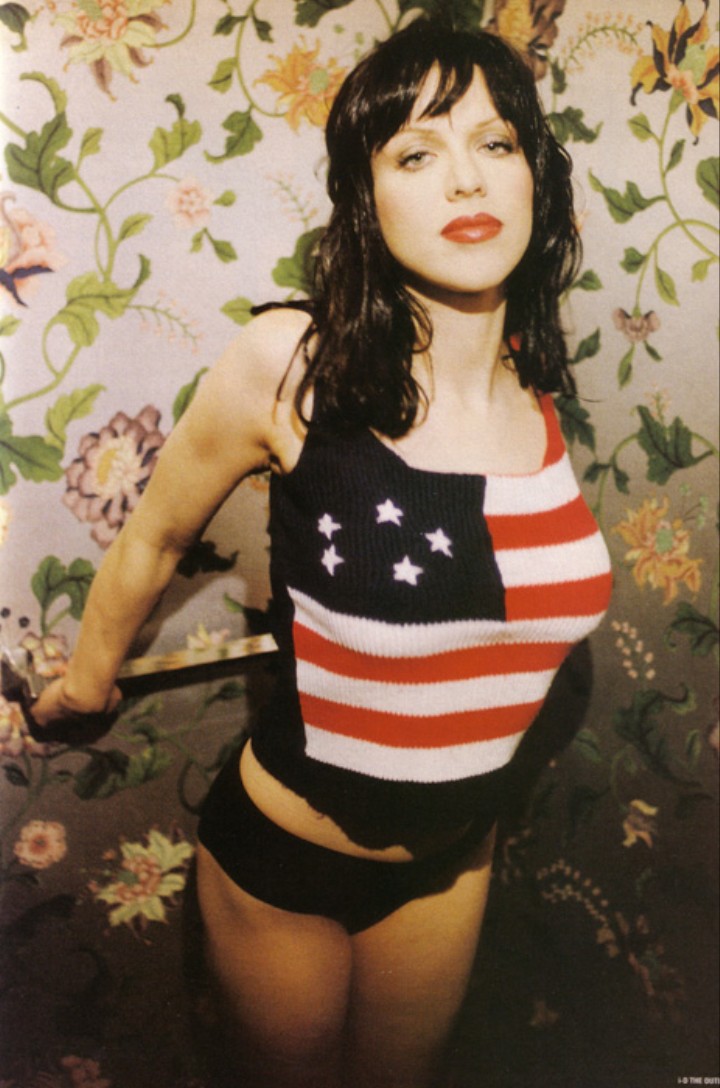 Photography Ellen Von Unwerth for i-D
This article was originally published by i-D Australia.
Since The New York Times and The New Yorker reported allegations of sexual abuse at the hands of Harvey Weinstein early last week, dozens more women have come forward with chilling tales about the Hollywood mogul.
Most recently, an excerpt from a 2005 interview with Courtney Love has emerged, in which the artist alludes to Weinstein's alleged predatory behavior. In the clip, an interviewer asks Love for the advice she'd give a young women moving to Hollywood. Love, avoiding eye contact and doing some mental calculations says, "I'll get libeled if I say it," before continuing, "If Harvey Weinstein invites you to a private party at the Four Seasons, don't go."
As of this week, more than thirty women have spoken out against Weinstein. Yesterday, Love addressed the rediscovered interview on Twitter, claiming the remark had her blacklisted by the powerful Creative Arts Agency. "Although I wasn't one of his victims, I was eternally banned by CAA for speaking out against Harvey Weinstein," she wrote.
This isn't the first time a celebrity has made a subtle comment about Weinstein. In 2013, Seth MacFarlane made a joke at the Academy Awards while addressing the nominees for best supporting actress. He said, "Congratulations, you five ladies no longer have to pretend to be attracted to Weinstein." Since the allegations surfaced, Weinstein has been ousted from the production company he co-founded, and the board of the Academy of Motion Picture Arts and Sciences has rescinded his membership. The President of France, Emmanuel Macron, is also moving to strip Weinstein of the Legion D'Honneur.