Neneh Cherry's Raw Like Sushi to be reissued for its 30th anniversary
Remastered at Abbey Road, three decades later the groundbreaking record still resonates in a comparable political climate.
|
26 November 2019, 11:00am
When Neneh Cherry chatted with us about her last album, 2018's Broken Politics, she discussed the significance of its nods to her celebrated back catalogue. "There are parts to this record that I can tie into Homebrew, through to Raw Like Sushi," she explained at the time. "I guess it's about allowing yourself to be like, 'Yo, I've come to a place where I've actually done quite a lot'. I mean yeah, I could've done more, I will do more, but also honouring these things a little bit."
Raw Like Sushi, Neneh's debut album, solidified her status as one of London's most imaginative and culture-defining artists of the era. An integral part of Buffalo -- a radical, diverse collective of artists, photographers, designers, musicians, models and students who helped define 80s style -- Neneh's album bridged the gap between London's underground style movement and mainstream pop music.
Released in 1989 on the tail-end of Margaret Thatcher's tenure as Prime Minister, the record's eclectic mix of references, samples and genres was an antidote to the era's far-right landscape. In 2019, almost 10 years deep into another Conservative government and three years since Britain voted for Brexit, its irreverence and diversity in sound is still vital against a backdrop of political turmoil.
So all the more reason to commemorate its 30th anniversary. Remastered at Abbey Road, Raw Like Sushi is set to be rereleased on 31 January. Featuring five of Neneh's biggest singles -- "Buffalo Stance", "Manchild", "Kisses on the Wind", "Heart" and "Inna City Mamma" -- the record also features rare mixes of tracks by Massive Attack, Arthur Baker and more. To celebrate its release, the 1989 Kevin Saunderson remix of Buffalo Stance is available to buy and stream today.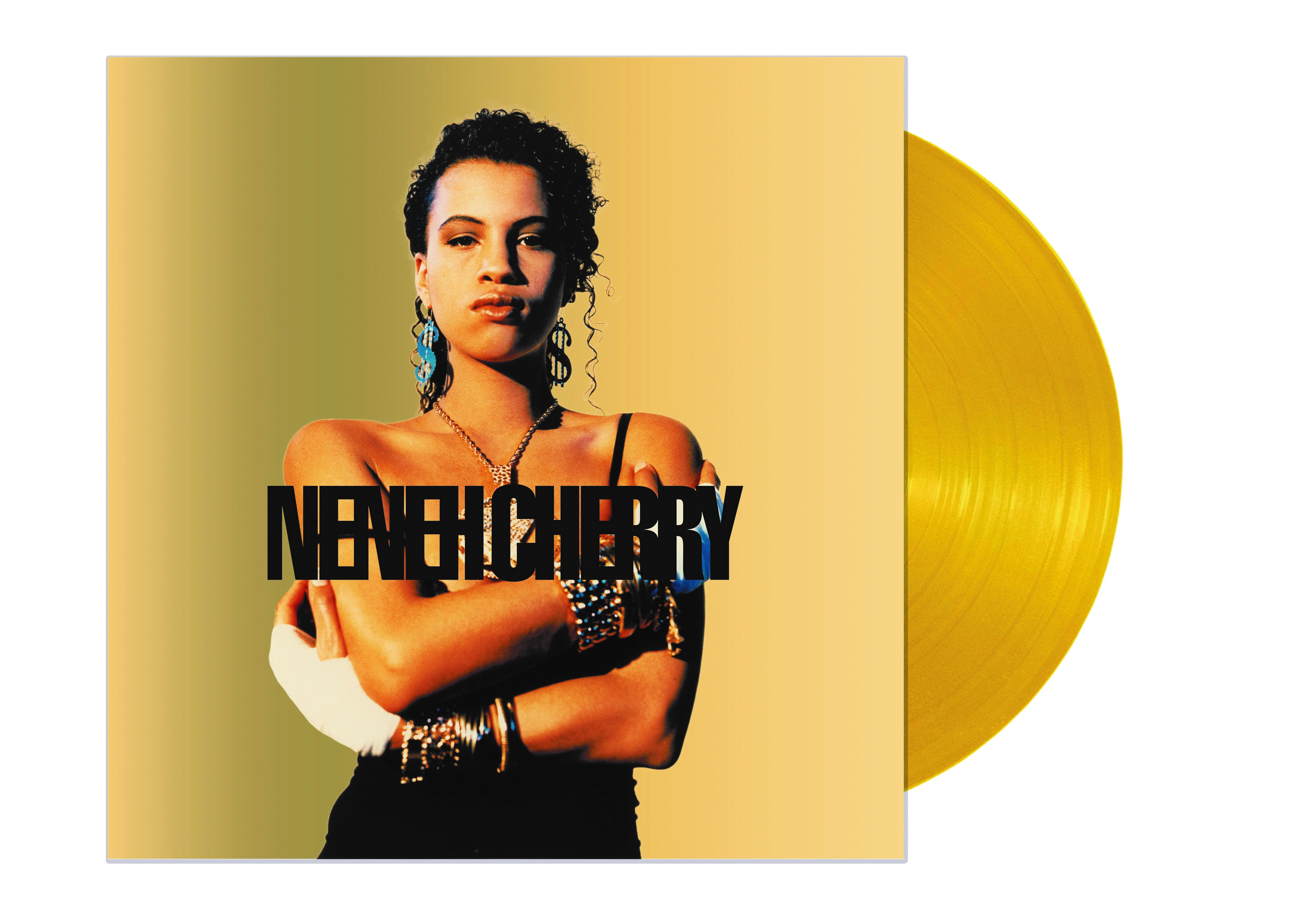 Raw Like Sushi will be available on super deluxe format across 3CD and 3LP heavyweight vinyl box sets, as well as in special edition alternative gold vinyl and digital formats.
Credits
---
Photography Olivia Rose
Styling Karlie Shelley
Tagged: