Nasty Cherry are here to prove you wrong
The Charli XCX-formed band knows you're dubious, but on the release of their EP 'Season 1' they're already set for stardom.
|
22 November 2019, 4:51pm
"'Um, I'm nervous, let me send you a video of me singing,'" model Gabbriette Bechtel told Charli XCX when approached by the pop sensation to front her new band. Charli was undeterred: "I was just kind of like, 'Look, even if you can't sing you're a fucking rockstar… and you're in.'"
As entertainment industry adages come, perhaps none hit creatives closer to home than "It's not what you know, but who you know." You'd be hard-pressed to find an aspiring artist to whom the fantasy of being plucked from obscurity by a benevolent industry veteran is foreign. It's the reason behind Josie and the Pussycats' cult success. It's facing nationwide humiliation to sing for Simon Cowell on American Idol. It's the power of a Drake feature.
But in the Nasty Cherry narrative, rags to riches looks a little different and so does Daddy Warbucks. Assuming the character this time is the aforementioned 27-year-old British hitmaker, Charlotte Emma Aitchison, known worldwide almost mononymously as 'Charli.' And the four young women in her custody? Bechtel, guitarist Chloe Chaidez, bassist Georgia Somary, and drummer Debbie Knox-Hewson are all but guaranteed stardom in the wake of their Netflix-produced rockumentary I'm With The Band, which hit the streaming service on November 15.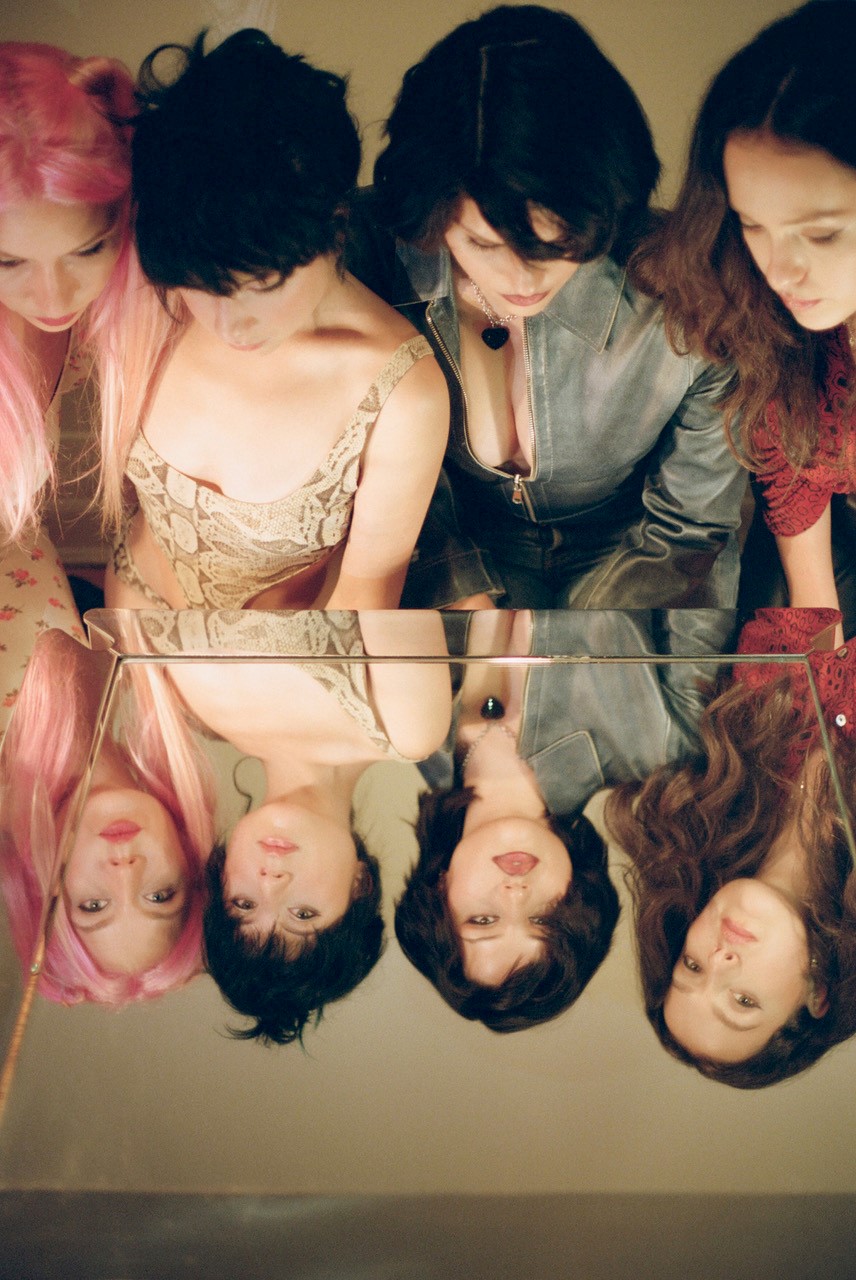 But this is not a Kelly Clarkson-comparable case. None of the members were Walmart cashiers pressured by coworkers to sign up for a local talent search. There was no back-alley bar performance serendipitously happened upon by a grizzled country megastar with a drinking problem. Each of Charli's recruits were either industry-established or industry-adjacent, with personal connections to the singer herself and selected on a specific criterion — who they know (sure), what they know (kind of), but most essentially, who they are.
"I feel like now more than ever audiences are as interested in who their favorite artists are," says Charli. "What they stand for, what they wear, how they look when they cry, what their vulnerabilities are."
"The manufactured element is that we are a band formed for a TV show," Knox-Hewson says. "But in every other sense we're not that manufactured. It's like, 'Yeah this is obviously incredible and all so unusual,' but there's that added pressure of needing to also be a really good band."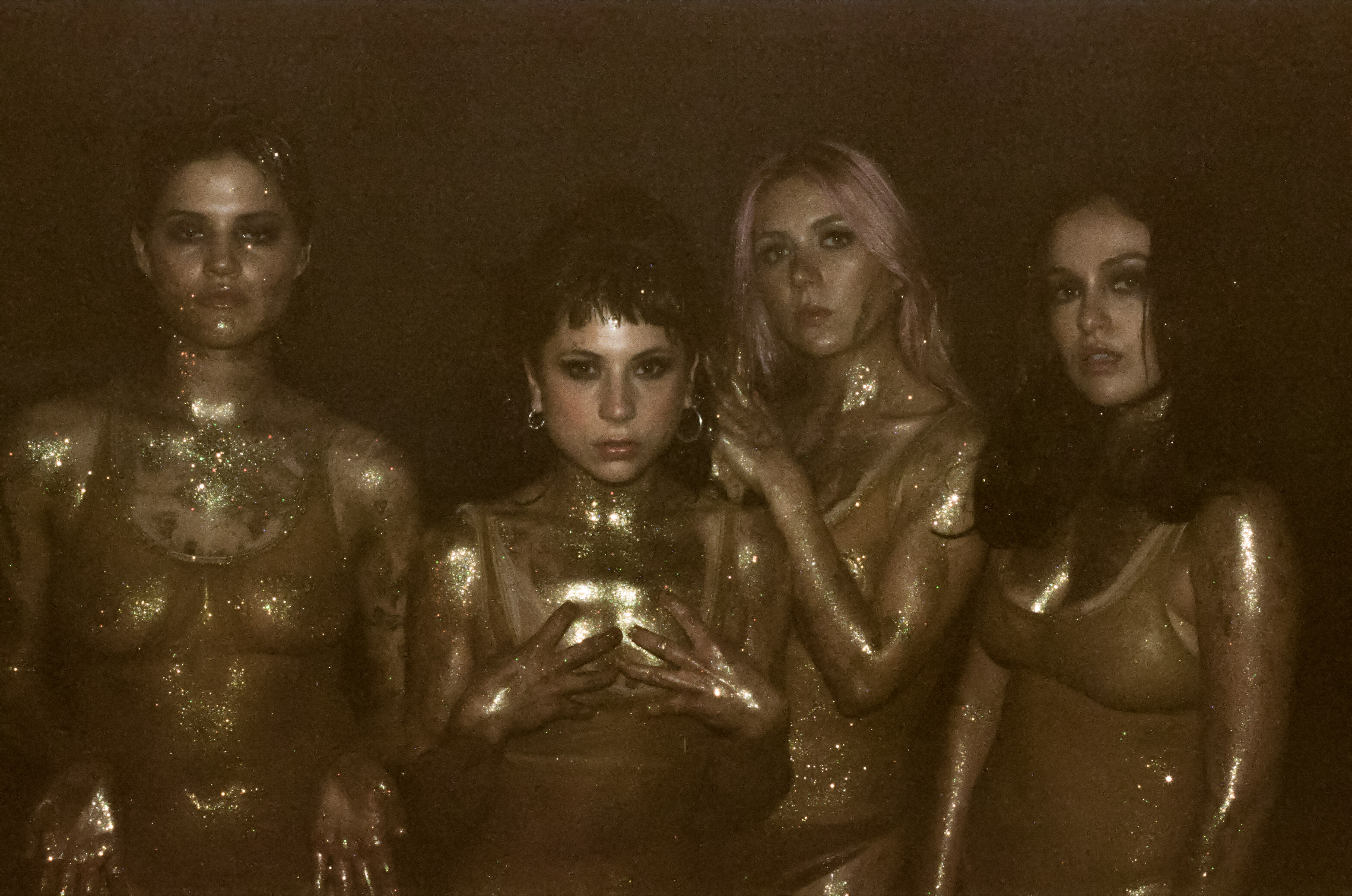 Much of which was evidently self-imposed. The group entered with the type of self-assurance that would make Kanye West blush, declaring themselves in their first Instagram post the "best band of 2019." The simultaneous co-promotion from Charli seemed to be purposefully vague — was the singer Nasty Cherry's songwriter or simply a fan? Was this influencer marketing without the transparency of a hashtag? As it happens, it was all of the above.
"It just kind of felt natural," Charli says of her commitment to promoting new artists. "I always felt I was on my own when I was first starting out in music and I wanted to feel like I was part of a group of artists who were all really connected in some way, but I just didn't know how to get there. This kind of thing just feels like the right thing to do."
Bored with what has become the traditional springboards for wannabe artists (read: Soundcloud, YouTube, and reality shows), Charli XCX pursued a new platform to present The Runaways for the digital age: Netflix. She created the concept and one by one "instinctually" enlisted each member. Of the four final girls, three were required to learn new instruments (if you count Bechtel singing for the first time), only two had previously been in bands, and only one was an experienced professional in her role. Nasty Cherry even celebrated Nasty Cherry's launch, before Nasty Cherry released any music.
"'What if I sound like shit?'" Bechtel remembers asking Charli. "She was like, 'I don't care.'"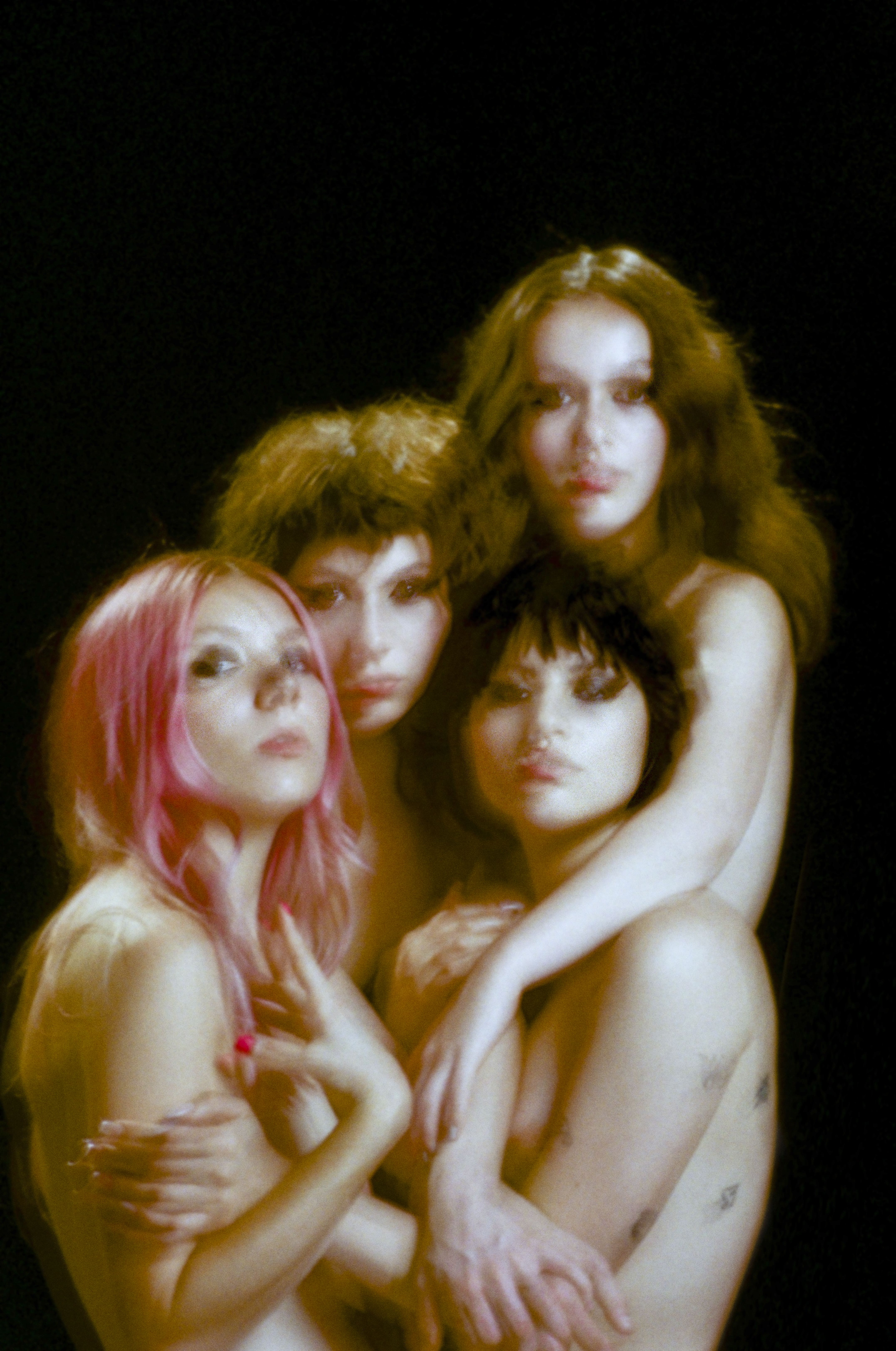 And so, a band was born. Somary, a former production assistant who had graced Charli XCX's stage as a hype girl learned bass. Having Kitten frontwoman Chaidez play lead guitar was a "no brainer" (although balancing the two have proved tough). The singer's video vixen, Bechtel took vocals. As for Hewston-Knox, she'd toured with Charli for six years as her drummer. While many artists spend years preparing for their debut, Nasty Cherry released their first single, "Win," just several months after their first meeting. Their first EP, cheekily titled Season 1, drops today. And of course, the music has to be, well, good.
"I'm realizing just now — and I don't think I've ever said this — but having been a struggling musician for so many years, I wouldn't say this is any easier," Chloe admits. "When you get to that level when things are finally going well, you're still always worried about making mistakes and wondering what if it ends. There are anxieties and insecurities either way."
But if there was ever a band built for the Instagram age, it's Nasty Cherry. Their vintage-inspired content means nostalgia has reached fever pitch, and the group's whisky-doused, guitar-heavy garage pop is in perfect harmony with their throwback retro visuals — naturally, as carefully considered as their sound. Bechtel loves Bob Dylan, Chaidez, the Velvet Underground, and Somary can point to Black Sabbath on their mood board.

"I'm obsessed with 70s 'B' movies, as well as Queen record covers where there's a lot of hair," Somary says, explaining the references that have made manifest on the single "Music With Your Dad" cover art. "Maybe the only thing in common in our visual output is that there's always humor, nothing is too slick. We don't take ourselves too seriously."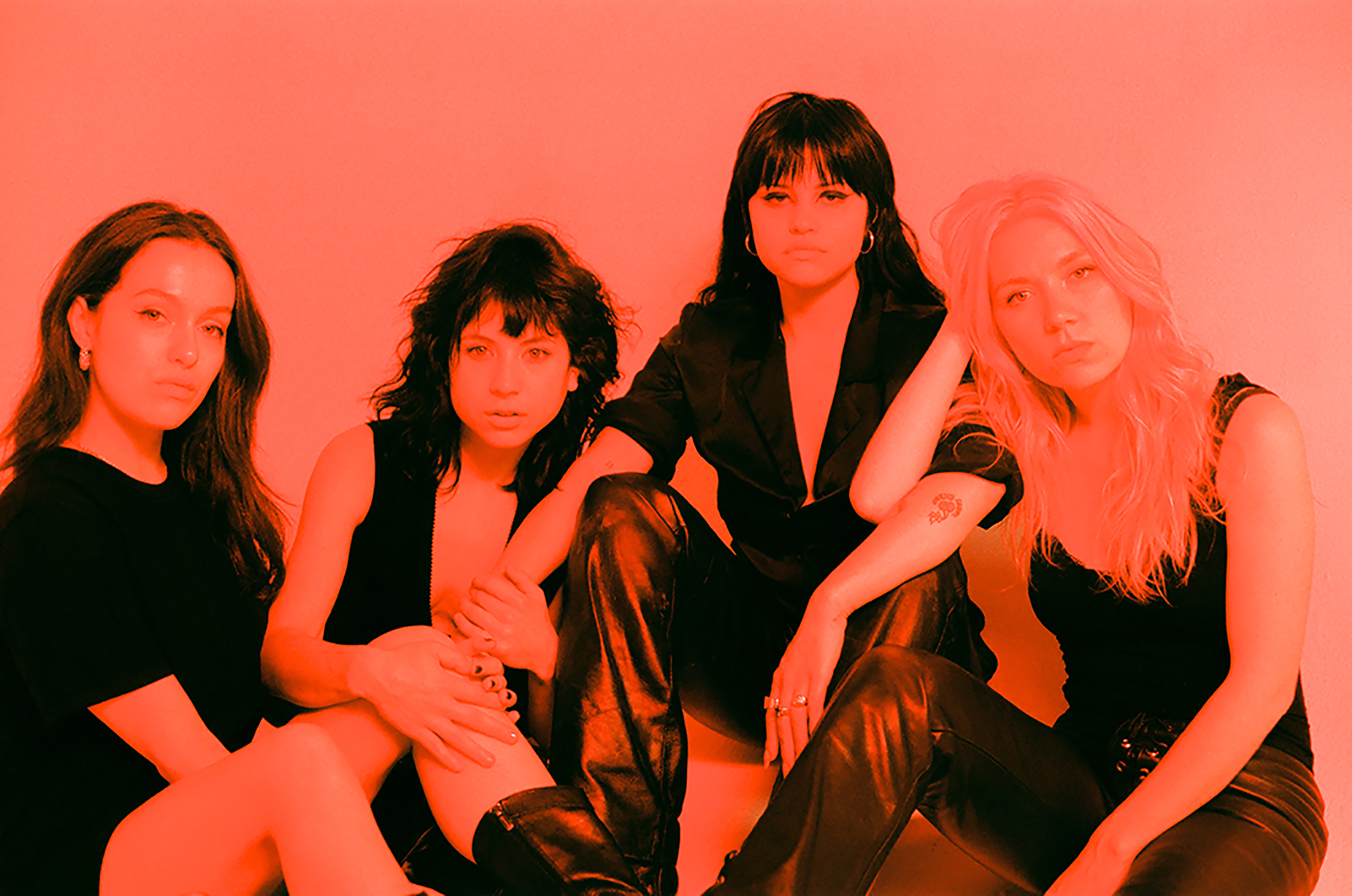 But whether they do or not, the world is about to. I'm With The Band has already been heralded by critics as "addictive." For each of the musicians, anonymity is a memory. Now, Nasty Cherry's audience is singing along at their shows, word-for-word. And while the show will broaden the band's fan base band far beyond Charli XCX's loyal cohort, like any young artist with a powerful cosign, it will be difficult to escape the association with the pop star. The girls don't seem to mind.
"Charli is a really good curator of artists, and it never feels like she's someone we need to eclipse or that we want to get away from that association," Somary says. "The world around her feels so collaborative. She is the creator of the Nasty Cherry world, but she's never presented herself as, 'Nasty Cherry is me.' We've never felt like she was someone we needed to get away from, it's more like she's our number one fan."
As for whether artists acting as label A&Rs — introducing new talent to audiences of their own accord — will become the music industry's new method of discovery, Charli XCX remains unsure. She is certain, however, that the combination of streaming and social media has made the industry a lawless land of possibility… and DIY might just be the new VIP.

"I just think anything is possible right now," Charli says. "Any trend, any style, any artist can become huge. That's exciting."