The filmmaker creating camp 80s horror through the female gaze
"There is always a kind of sexual vibe in horror. You have the girl and the monster who comes and rips her dress and you have these women with big breasts running. Sex and fear are always close together somehow."
|
12 December 2019, 2:00pm
Foot fetish monsters. Finger sucking zombies. Bathtub creatures who live in toilets. These are the supernatural beings that inhabit the grotesque, erotic universe of Italian filmmaker Giulia Mucci. "I love monsters because they're just little misfits," she explains. "Humans are usually the real monsters in a story."
Born and raised in Rome, Giulia studied cinema in Berlin before joining Central Saint MartinsFashion Image MA in London. Her latest short film, Decrepito, questions what should really scare us. Decrepito means decrepit or falling apart, though in Italian it can also be used to describe a body as it decays. The seven-minute film was shot in Rome, where Giulia turned her grandmother's garden into a graveyard.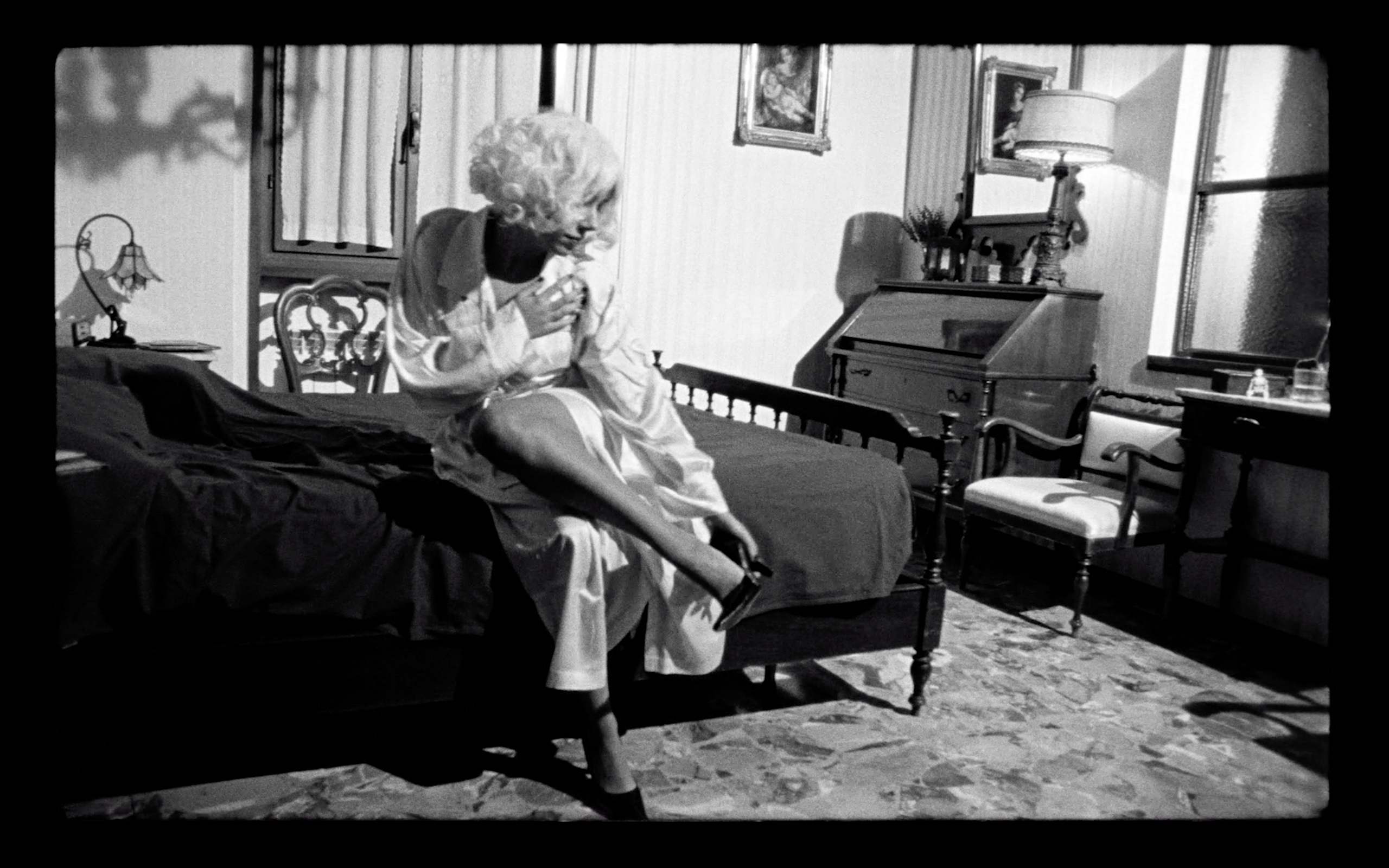 Giulia doesn't actually believe in the supernatural, so she finds watching the news much scarier than horror. "I watch so many horror films, but I rarely watch the news," she says. "It really scares me. Every time I try and watch it, I get so upset. Instead I watch horror films because they seem like a relief in comparison. For my movie, I wanted to focus on how horror is nothing compared to what's happening in the newspapers now."
Horror movies and the news have more in common than violence. They also warp narratives to control what scares us. "Urban legends are told to kids so they learn the dangers of life," the filmmaker explains. "The news does the same thing. It distorts the truth and indoctrinates us to fear what they want us to fear. They tell us to be scared of terrorists, but they don't give us the full picture, so we're just scared of them. They manipulate our belief in what is wrong and what is right."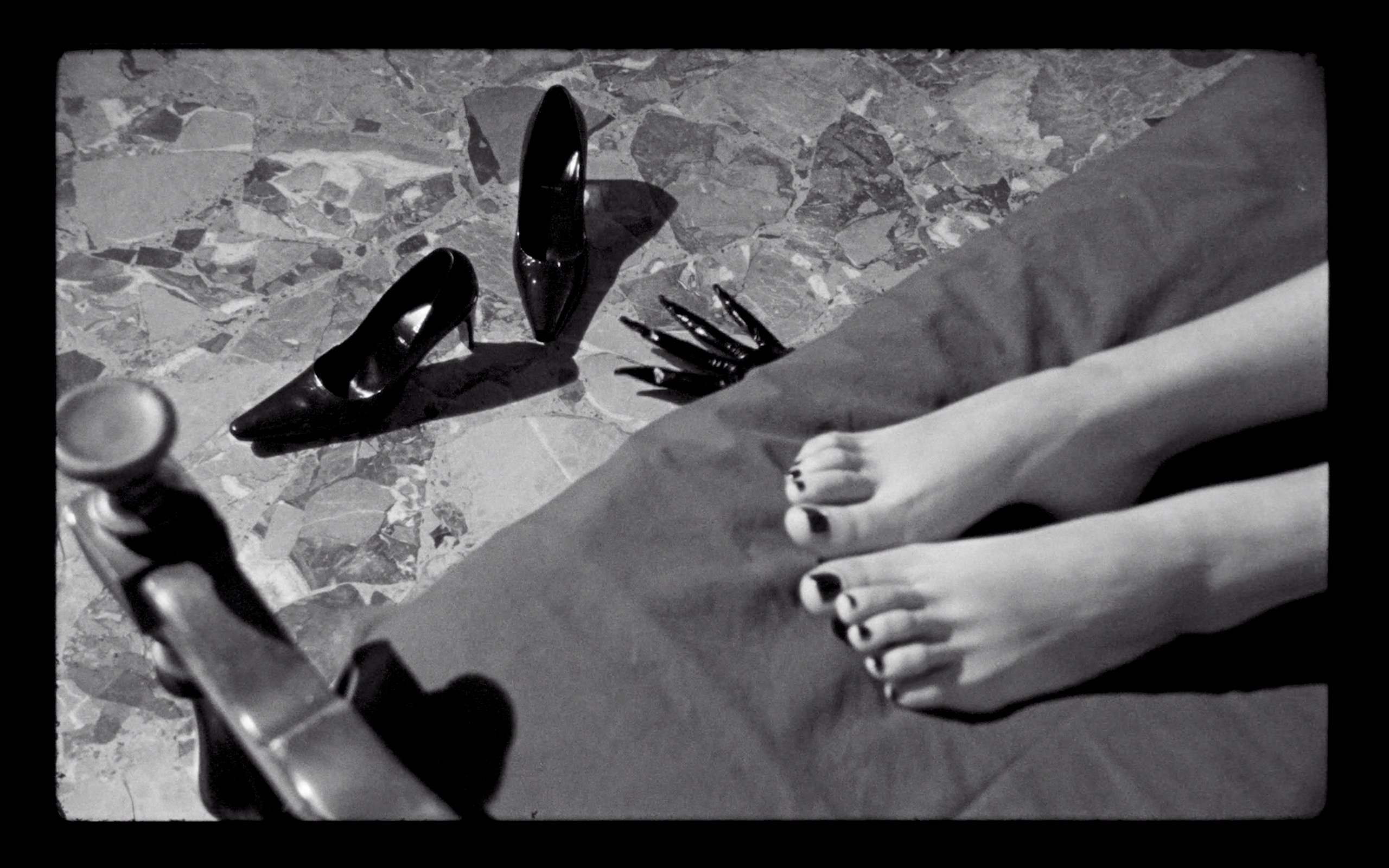 All the hallmarks of any classic horror film are found in Giulia's work -- thunder, graveyards, monsters hiding under beds -- but she looks specifically to Japanese and Italian horror for inspiration. "I love Japanese horror films," Giulia says, listing Nobuhiko Obayashi, Peter Greenaway and Dario Argento as among her favourite directors. "Japanese and Italian directors transform a horror into something a lot deeper and more philosophical. There are so many topics to unleash and that's what I really love; when horror has many layers."
One layer the artist is keen to explore in particular is the overlap between horror and sex. After working with Erika Lust's ethical porn company, Giulia is now preparing to set up her own terrifying porn production company. "I want to call it Horrorgasm and have porn and horror together," she explains. "There is always a kind of sexual vibe in horror. You have the girl and the monster who comes and rips her dress, and you have these women with big breasts running. Sex and fear are always close together somehow."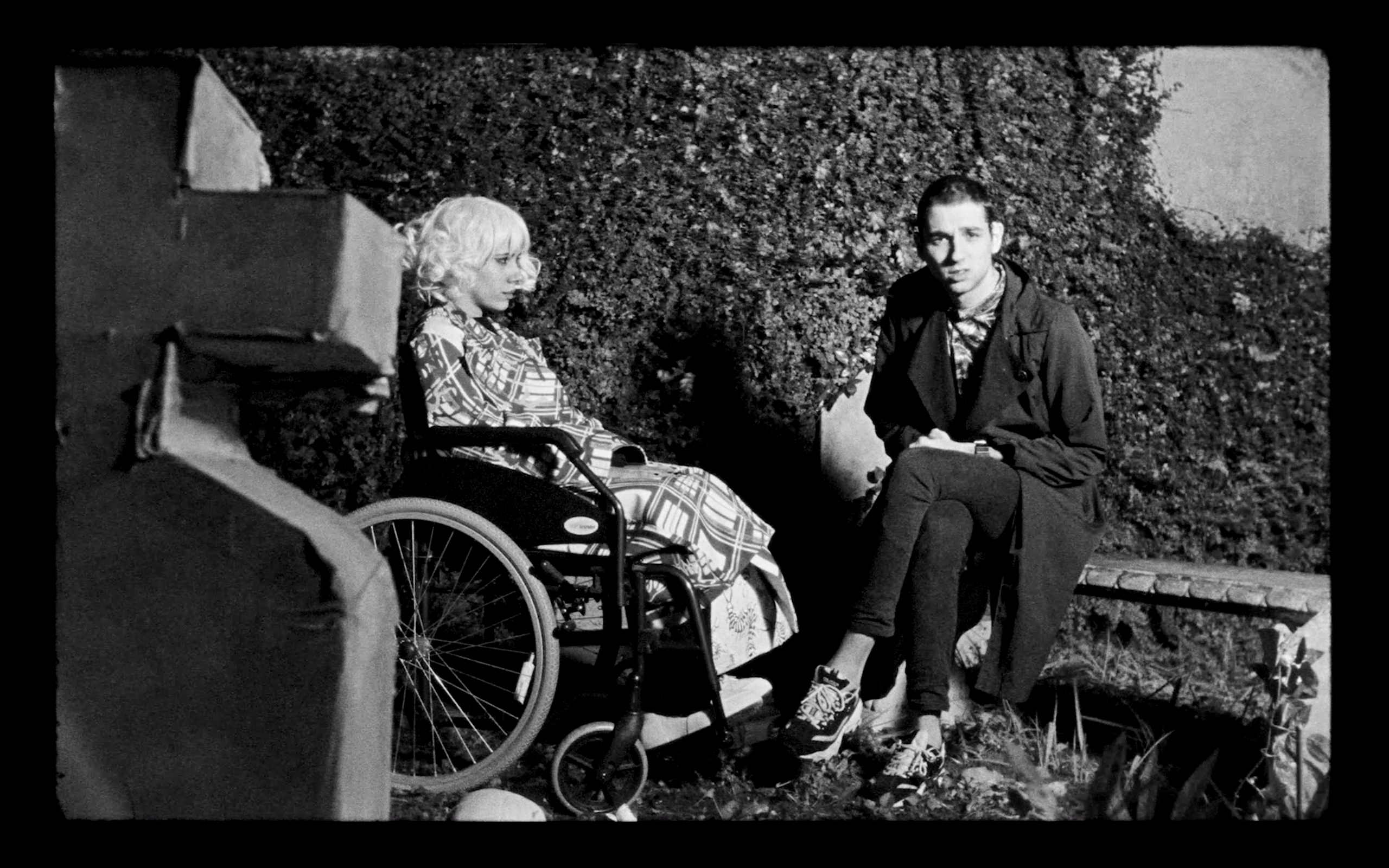 What makes us horny and what makes us scared has typically been framed through a male director's lens. There are very few female-made horror films. Yet what scares women is different to what scares men. Dark streets do not have the same meaning. "I want to be the new Italian horror master," says Giulia. "The new Dario Argento, Mario Bava or Lucio Fulci, but wearing a skirt. Women in horror have always been these soubrettes with big breasts and black hair, but there have not been many great female horror directors."
As well as setting up her own ethical porn company, Giulia is turning Decrepito into a TV series because "we are living in the age of porn and TV series." She plans to set up a Kickstarter in 2020 to turn her short film into a pilot episode that she will shoot next summer. She started the project by looking at vintage editions of Italian comic series Dylan Dog. Her dreams were dashed, however, when it was announced this year that the American-Malaysian director James Wan would be creating a TV series based on the comics. "It was the worst day of my life because it was like he stole my dream," she says. "I wanted to do it and now an American company's doing it. Decrepito was my response to James Wan producing a Dylan Dog series."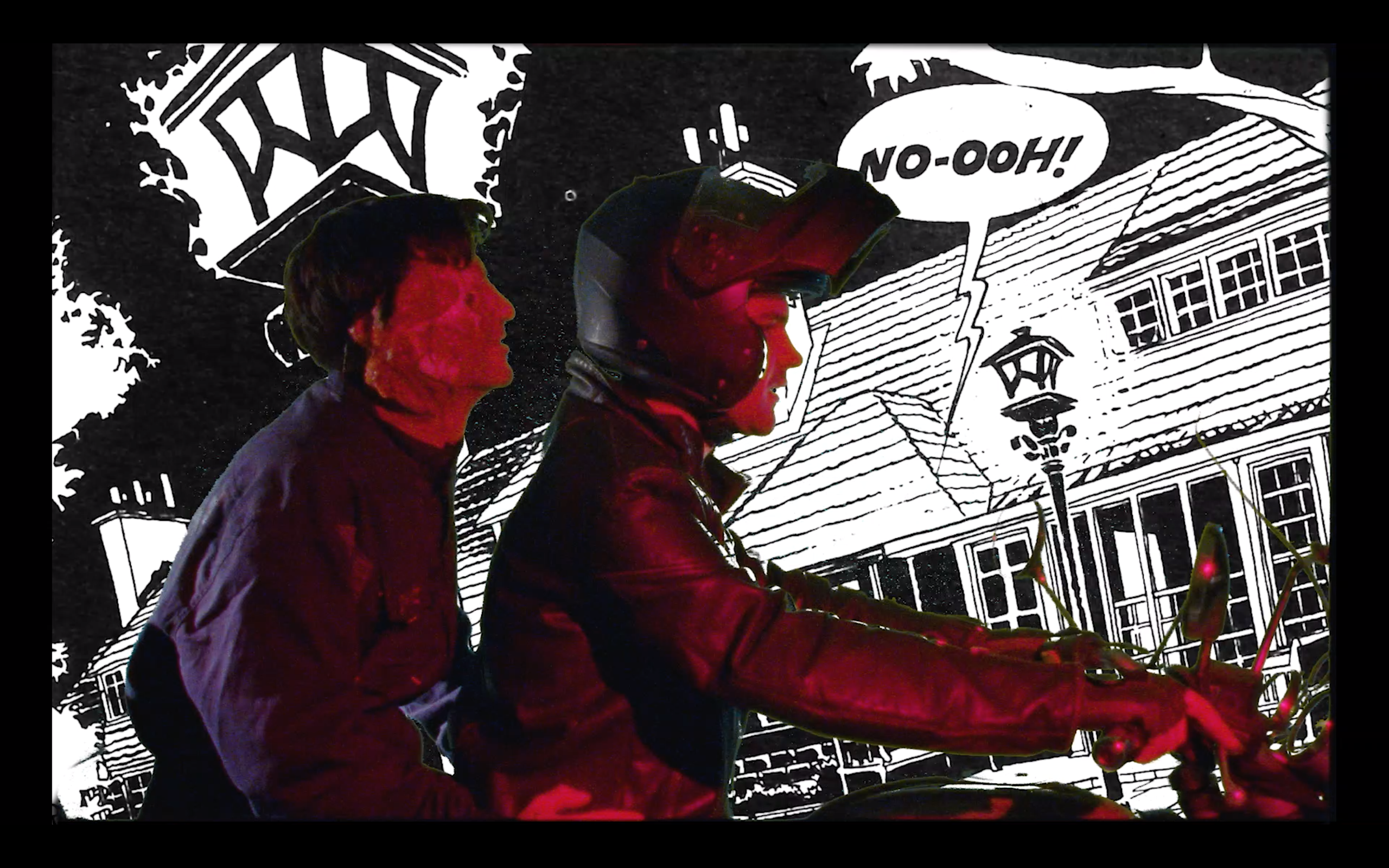 Instead, Giulia decided to focus on a small insert that came with one of the Dylan Dog books, L'enciclopedia della paura (encyclopaedia of fear). "It's this tiny, tiny little encyclopaedia and inside it looks amazing with these lists of all these monsters from different countries, from A to Z." Giulia's love for monsters and for fashion merged during her year at Central Saint Martins. "The first thing I thought about was how I could make my monsters' looks as iconic as the simple hockey mask worn by Jason in Friday the 13th, or the striped sweater of Freddy Krueger," she explains. A PVC gloved arm reaching out from under the bed is a standout image from Decrepito, a moment where it's unclear whether we are peering into someone's wet dreams or their nightmares.
And next month -- she's busy! -- Giulia is starting her own midnight cinema where she will showcase a rare 16mm print of The Exorcist. "I am collecting a group of young filmmakers and artists who will produce art on the theme of exorcism," the filmmaker explains. "The cine-club will be called 'Sinema' and it will be free. During every screening we will propose an analogue copy of a horror movie, and the group will create art when the film has finished."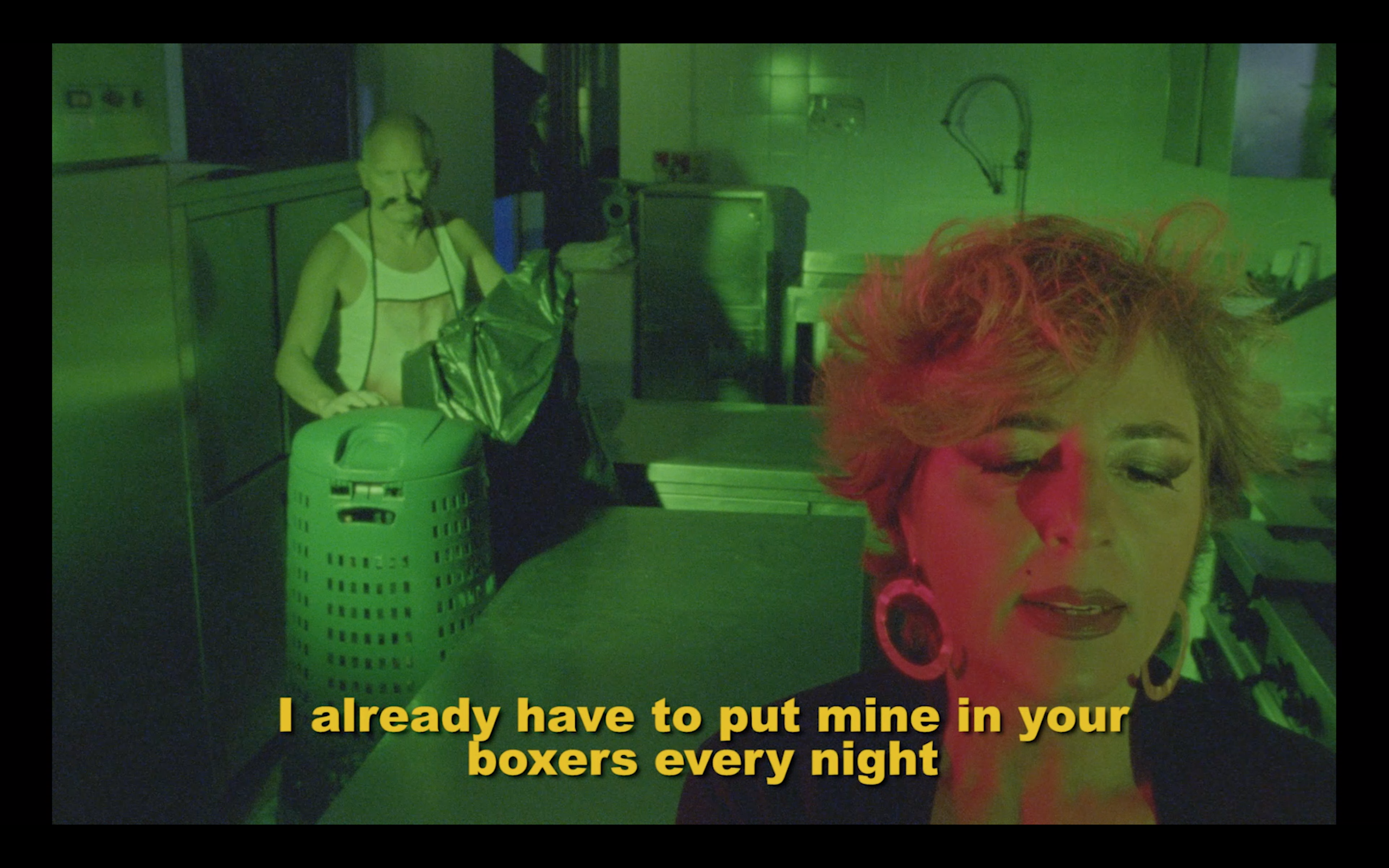 She may be balancing a lot of creative ventures, but Giulia couldn't survive in London any other way. "London is a city that does not allow failure or laziness," she explains. "Making it is really difficult, so you need to be the best, at least in something, if you want to have a decent life in a city that makes you sweat for your rent. If I had stayed in Rome it probably would have been easier but how long would that satisfaction last? Now I have many plans and not enough money, but I will make it work somehow. There are no other options!"
Watch Giulia's film here and follow her on Instagram here for updates on her midnight cinema and her TV Kickstarter.