Ellen Brooke set for Sportswear Couture. Pammukale, Turkey, 1966 © Henry Clarke / Galliera / Roger-Viollet
How fashion photography made the journey from studio to sun-drenched locations
A new exhibition in Amsterdam explores the way fashion photography liberated itself throughout the 20th century, both in visual and geographical terms.
|
06 December 2019, 4:00pm
Ellen Brooke set for Sportswear Couture. Pammukale, Turkey, 1966 © Henry Clarke / Galliera / Roger-Viollet
A model dressed in a mint coloured gown with a sculptural, experimental coiffure poses in front of what appears to be the remnants of ancient Greece. She is basking in warm, golden sunlight while holding up her arms at elegant angles. The colours are vibrant and saturated; the photo was clearly shot on film right in the middle of the golden hour. At first glance, you might be convinced it's part of a recent campaign by Gucci. Or an image shot by Louie Banks, a young British photographer who has been making a name for himself with his arresting analogue portraits of socialites, club kids, bodybuilders, models and everything in between. Rather than shooting indoors, he prefers using dramatic backdrops such as Parisian bistros, seaside promenades and baroque palaces. His over the top, glamorous photographs have a certain quality that makes them timeless.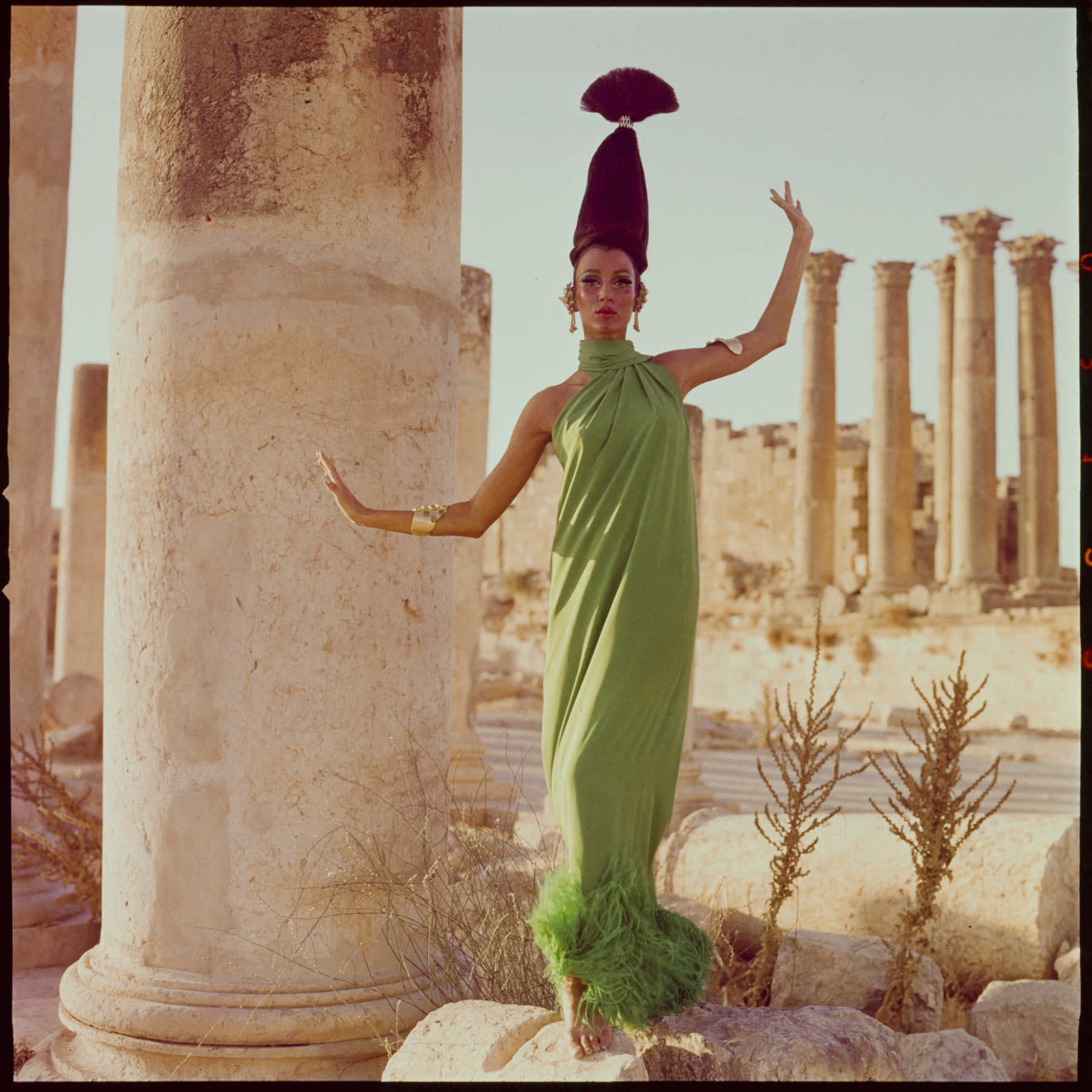 It comes as a surprise to learn, however, that this particular image was not shot in 2019 but in 1964, more than fifty years ago. It was taken by famed American photographer Henry Clarke, whose fashion photographs and portraits of socialites and royalty graced the pages of Vogue for more than 25 years. Clarke was one of the pioneering photographers who broke out of the confines of the studio to explore distant, sun-drenched places. These locations included India, Mexico, Sicily, Iran, Jordan and Syria -- all made accessible when traveling commercially by plane was starting to catch on. Clarke was a huge inspiration to a generation of photographers, and by the late 1960s, fashion photography had made the whole world its studio.
A new exhibition opening this weekend at Huis Marseille in Amsterdam traces the remarkable journey fashion photography has made from studio settings to outdoor shoots, from the early 1900s into the late 1960s. Titled Outside Fashion, the exhibition consists of archive material from Palais Galliera, the fashion museum of Paris, which has never been shown to the public before. A selection of 150 photos tell the story of how fashion photography emancipated and liberated itself, both in visual and geographical terms.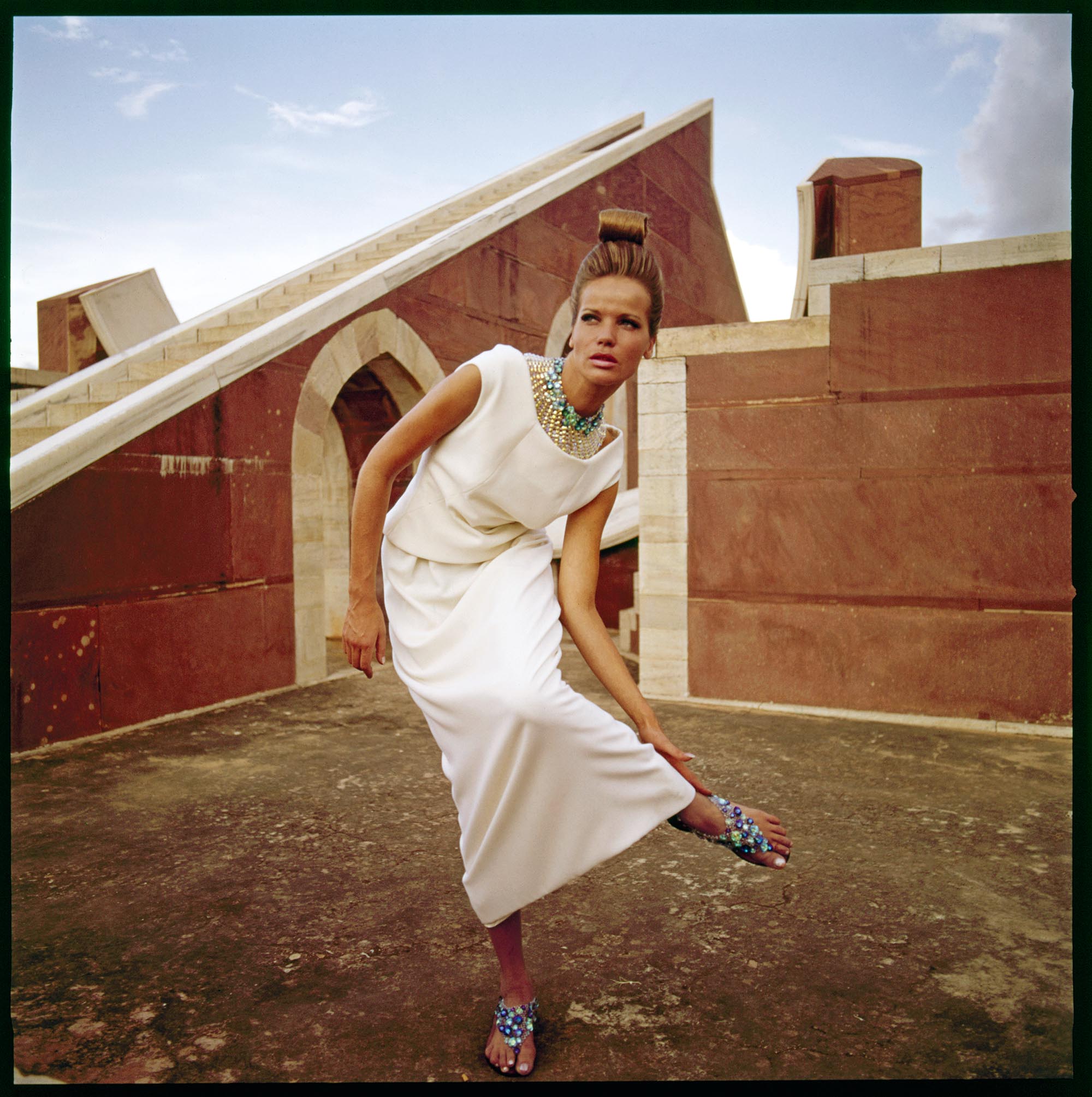 As the exhibition shows, for a long time fashion photography was something practiced in the private space of a photographer's studio, simply because the garments of the time -- sturdy dresses and broad-brimmed hats -- did not allow for much movement. But the studio was also a space in which every element of a photograph could be kept under control, from the projector's lighting to the delicate folds in a chiffon dress. Using a studio meant a photographer was able to stage meticulously thought out scenes.
By 1969, stiff gowns and uncomfortable positions had given way to tunics, bare feet and models bronzed by the Iranian sun. This striking contrast reflected how the restricted female body gained increasing freedom over time. But not only does the evolution of fashion photography say something about the position of women, it also ties in with developments around travel. As the time period in which Henry Clarke was active shows, the growth of tourism had forged a link between fashion and travel, opening up new destinations for experimentation. Beaches beckoned bikini-clad models, while ancient Greek statues provided an interesting backdrop to position them against.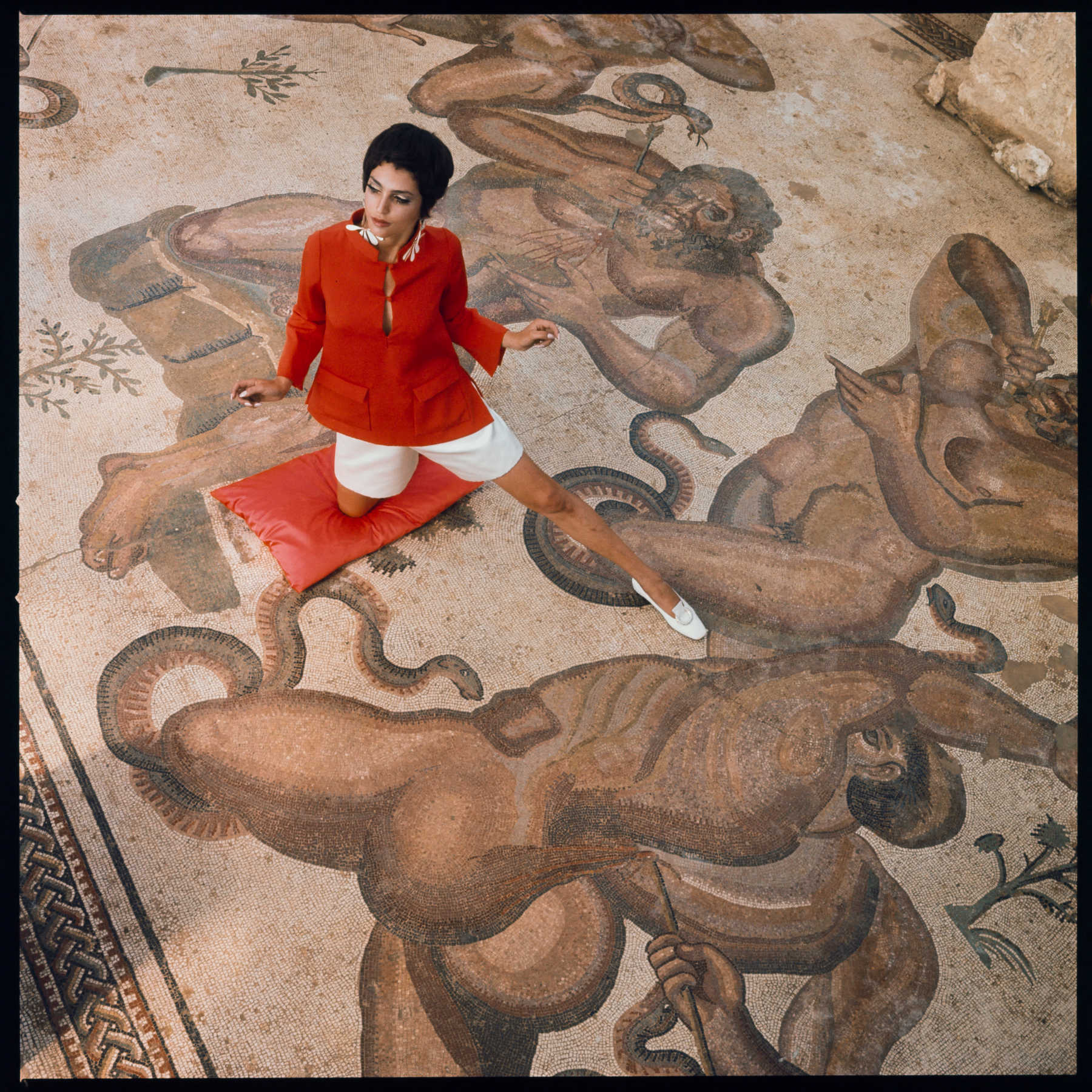 The exhibition presents a compelling time capsule to wander through, and gives an insight into what stimulated the imagination of photographers throughout the 20th century. Nowadays it's hard to picture a whole team flying out to India in order to shoot kitschy gowns amid ornaments of elephants. Our ideas of what constitutes luxury has clearly shifted, but what an exhibition like Outside Fashion shows us is that fashion will always be a platform where fantasies of dreamlike worlds are birthed.
'Outside Fashion: Fashion Photography from the Studio to Exotic Lands (1900–1969)' opens this weekend in Huis Marseille and will be on show until 8 March 2020.