the fashion brands defining manchester's urban music scene
Get to know the underground scene slowly working its way back into Manchester's contemporary youth culture -- inspiring Skepta and connecting a new wave of predominantly POC musicians in the process.
|
09 November 2017, 2:08pm
Meme Gold
Manchester's urban music scene has been making waves for a minute. From Bipolar Sunshine to IAMDDB, Levelz to Mvson, the rainy city's hypest exports span house, bass, grime and trap, their divergent sounds suggesting little correlation between them. But owing to Manchester's geographically small size and the genre experimentation of pioneering club nights such as Murkage and Hit & Run, artists across the board are always connected. Helping make these links more visible and sharing the values of a new wave of predominantly POC musicians are a fresh crop of Manchester clothing brands, creating and documenting the city's new aesthetic.
The creators behind Gramm, Meme Gold, Sampaix Studio and Armour In Heaven are people who don't necessarily identify with Manchester in the traditional way -- these brands maintain healthy relationships with London and the wider world -- but through their strong association with the current music scene, they avoid the tired Madchester nostalgia of other music-loving rainy city clothing brands.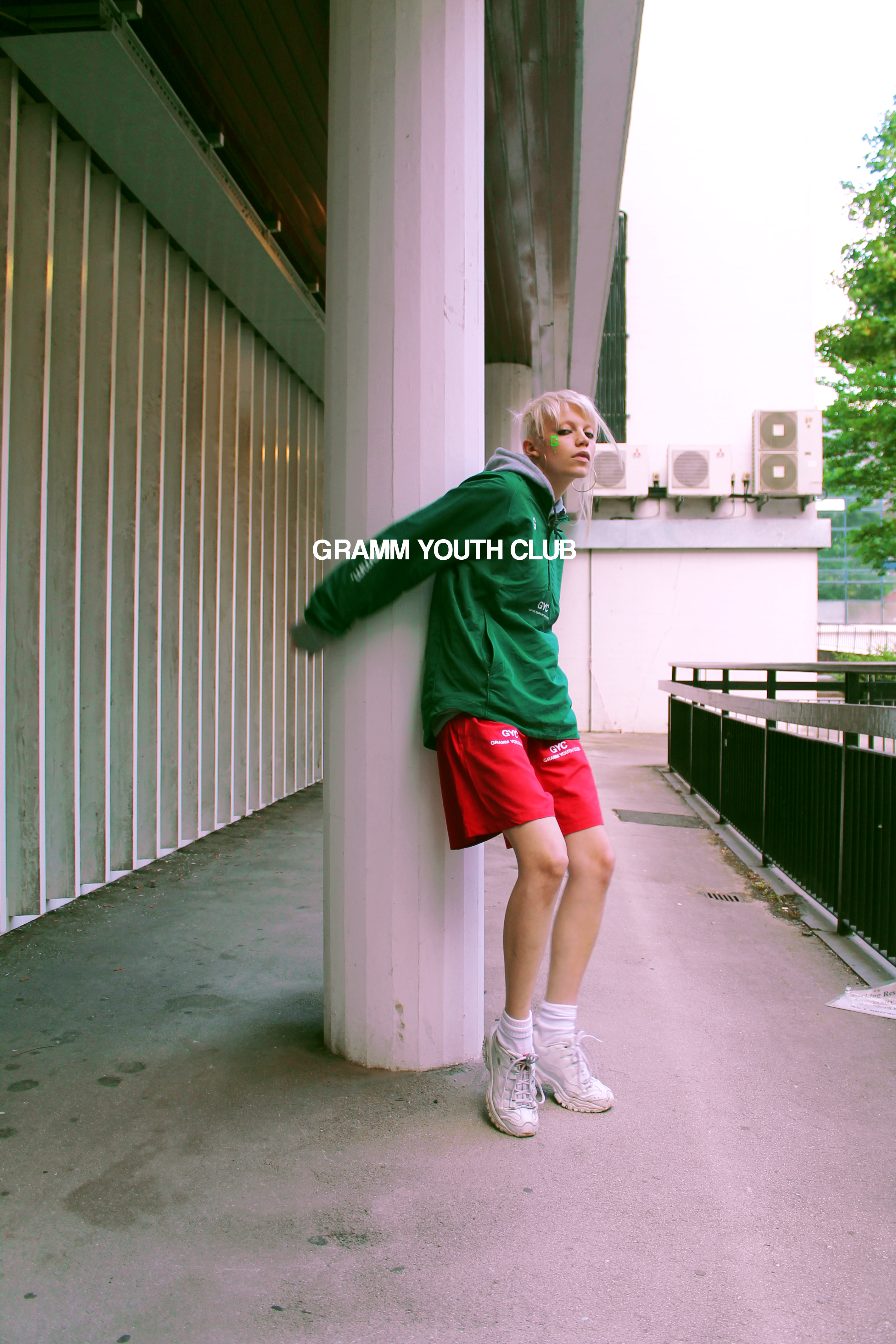 When nostalgia is present, it serves as a rewriting of history to acknowledge scene pioneers forgotten by a London-centric media. "I always thought there was a huge gap in the market for parts of my [time] growing up and different years that I thought were great," explains Gramm founder AK. "Everyone's done grime and shit but no one's looked towards Manchester and its scene -- people like Shifty, Slay, Fiasco, MurkDon, FlossMode etc." Specialising in sportswear referencing leisurewear, Gramm's latest collection, Gramm Youth Club, harks back to the aesthetic Skepta adopted during grime's resurgence and acknowledged as being inspired by time he spent in Manchester. "I'm glad he's paid homage to it but I feel that there was so much more than the clothes happening within the scene at the time -- pirate radio, youth clubs, places like Fielden, that I feel like no one has touched upon," AK says.
Gramm started trading in 2015 but financial difficulties meant there were long periods of inactivity between first collection Teddy's Rowe, and the brand's second offering, Insufficient Funds, which was "insufficient in itself because I couldn't really fulfill what I wanted to. My ideas were a lot bigger than my budget," AK laughs as he recounts the beginning. But despite limited means to produce it, the capsule collection of tees, joggers and sweatshirts was wildly successful and quickly sold out. AK credits his involvement with the Mvson collective, producers and DJs whose branding he helped to create, as keeping him relevant within Manchester. "If I'd faded into the shadows I'd have just been forgotten," he asserts. Now finalising an order for an international stockist, he's keen to give back to the musical community that helped him keep afloat. "We have a radio station on site now which we're gonna put out with the next collection. I feel like everyone should get to hear about what's happening in the city whether it be music, videos, clothes. I want everyone to get a fair chance."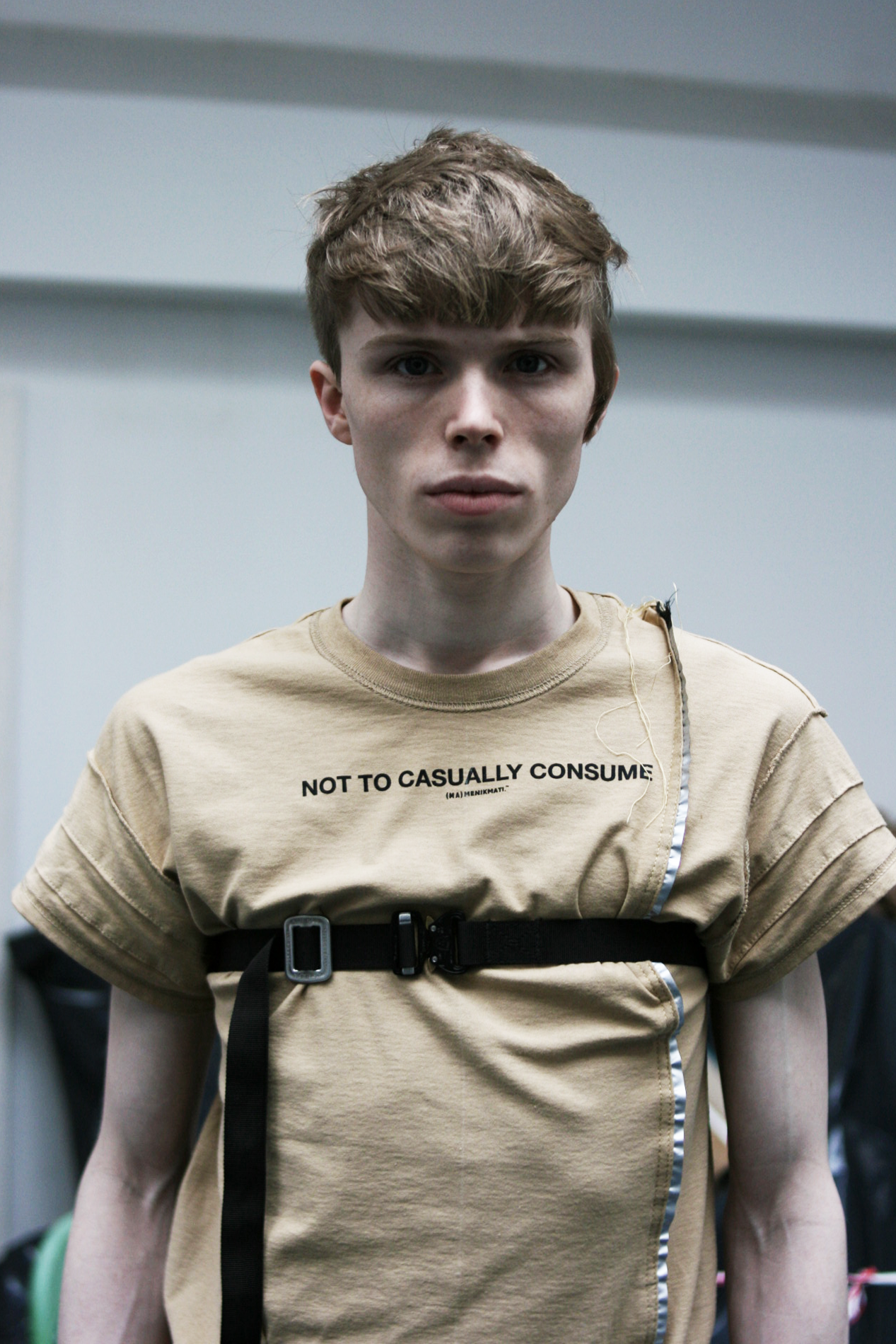 Gramm's ambassadorial spirit for Manchester's music scene is a trait shared by Meme Gold, whose campaigns have been showcasing Manchester artists since she started the brand from her living room three years ago. Her tastemaker credentials are most recently evident in the designer's work with IAMDDB, who she styled for videos such as Leaned Out and Shade and whose carnival inspired sets were later seen on the likes of Maya Jama and Jamz Supernova. "I'm less concerned with what I think people want to see and instead just put out what I have to give," the London-born designer explains over email. It's Meme Gold's sense of humour that works especially well with the uniquely Manc attitude of no-fucks-given, evident in shoots for collections such as the meme-inspired Tumblr H*e. Featuring MCs Black Josh and Sleazy F Baby wearing pink sweatshirts and baseball hats emblazoned with the slogan 'Hoe Don't Do It,' Gold subverts notions of masculinity typical to genres such as grime and trap.
Armour In Heaven, a collaboration between musician GAIKA and his former housemate, designer Menikmati, previously at the helm of Manchester brands Menikmati and Acid Wears, aims to address the problems of the near future, a theme further explored by GAIKA in his music. "The moment you create something there's this passage of time between the moment you imagine it and the moment you create it, and I want to make that time as short as possible without compromising the quality. So my music sounds futuristic but not sci-fi and I end up with an aesthetic that's hyperreal because that space is short," he tells us. "It's the same for the clothing. People say the apocalypse is far off but it's happening right now, it's the doomsayers reign of power, and I'm concerned with what happens afterwards, what we build as people with the technology that we have."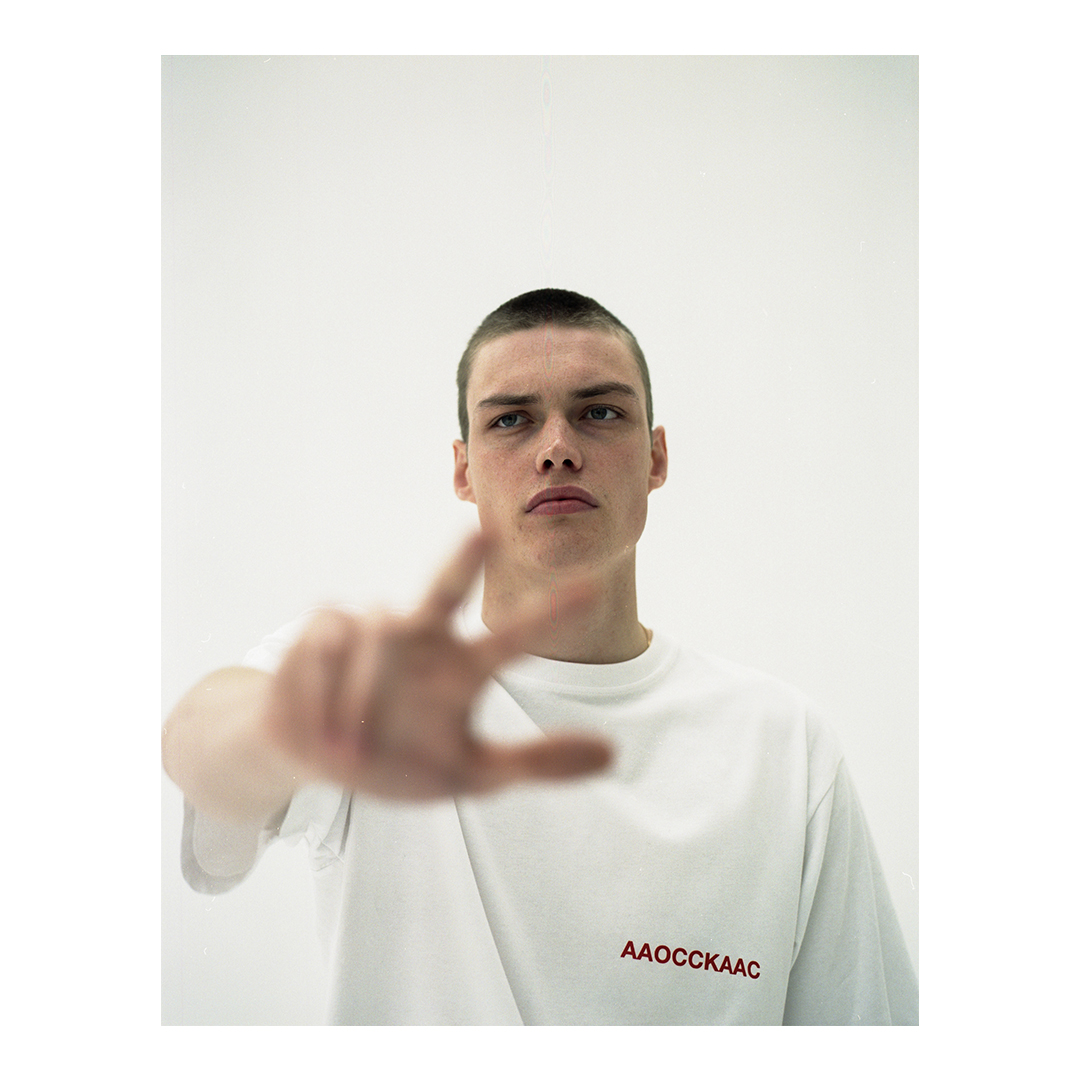 Their upcoming collection, a uniform for the dystopian vision GAIKA foreshadows in his music, will be revealed during the musician's multi-disciplinary The Spectacular Empire tour. "The materials are chosen with function and fantasy in mind," Menikmati elaborates at his studio in the Northern Quarter, where the Central Saint Martins-educated designer creates the brand's custom-made pieces with materials such as latex, translucent TPU, steel finishings and 3D printed hardware. He also dyes fabrics using products such as car oil, turmeric and bleach. "There are nods to army and workwear, shades of olive green and gunmetal grey. It's sort of camo but for an urban environment. This is actually colours of brick, petrol, flooring."
Sampaix Studio embodies the Manc spirit on a more conceptual level. "There's an element of rebellion and not conforming to the structure of fashion," its creator Jared Knight says, as he explains the brand's decision to do away with seasons. Graphics and custom dyes inspired by aerial views of rice fields are a recurring theme in his work, and fabric used is often chosen for its scarcity, with the aim of creating collector's items. "I've always used materials that I've just found around, things that don't necessarily go together or aren't particularly correct," Knight continues, showing us samples that mix cotton, satin and boucle wool, sewn using his favourite machine, a hand-me-down from his mother.
Although he trained in Paris, naming the brand after the street on which he lived, with stockists as far afield as Korea, Knight moved back to his hometown of Manchester because "there's less distractions. I think that gives us more space to create and to be more open." Cutting his teeth on a capsule collection he designed with musician Bipolar Sunshine and his partner, Knight also cites his musical upbringing as a big source of inspiration. "My dad is a sound engineer so I grew up around musicians like 808 State and their kids. I'm not a musical person but I love music so making clothes is my equivalent." He suggests having musicians pass through his Salford studio is important because "music catches a lot faster than fashion". If their recent strides are anything to go by, it looks like Manchester's newest brands are set to turn this trend around.