mysterious photos full of relics from the year 2000
For her photo series '00', Belgian photographer Ulrike Biets documented five models born in the year 2000 and examined the background of kitsch and pop culture against which they grew up.
|
06 December 2017, 4:12pm
This article was originally published by i-D Netherlands.
Fascinated by the turn of the millennium and generation Z, Belgian photographer Ulrike Biets decided to photograph five models who were born in the year 2000 in a mysterious, shadowy villa somewhere in Belgium. The result is a photographic coming-of-age story of a group of girls who walk the line between being teenagers and women — but the series doesn't fall within the same artistic vein as Sofia Coppola's The Virgin Suicides. "That film by Coppola is too romantic; I can't agree with that," she says.
Biets prefers to imbue her shoots with something more alienating and ominous, with various elements (such as the mask from Saw, which makes an appearance in one of the photos) to help foster the mood. "Saw is [a movie] from that time period, and it's the horror film these girls grew up with." The photos are full of references to the year 2000 and relics from the decade that followed: A Pokémon bikini, MONSTER energy drinks, a shirt with a quote from Mean Girls, Harry Potter glasses, crop-tops, rhinestones — if you look carefully, they're all present.
But '00' definitely isn't just a throwback work full of nostalgia. Biets also asks how this generation — a group of people whose lives are increasingly conducted online, and whose eyes are glued to screens — will help shape the future. The inquiry is furthered by the feeling of isolation and oppression that the setting evokes, which is channeled by the villas' large glass windows behind the girls. But that's a fundamental part of the concept of youth: The nagging uncertainties under the fact that you don't know what's going to happen next.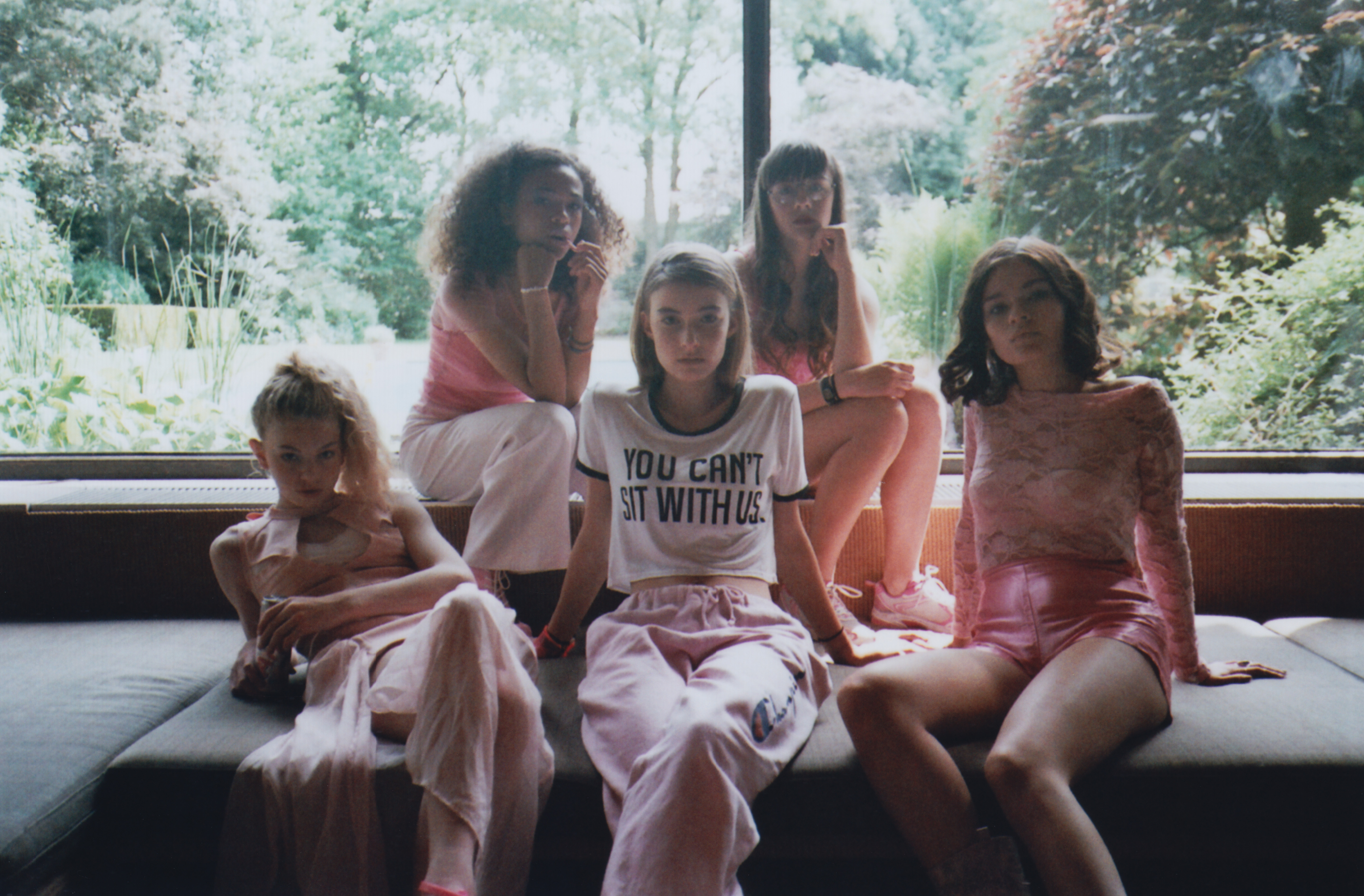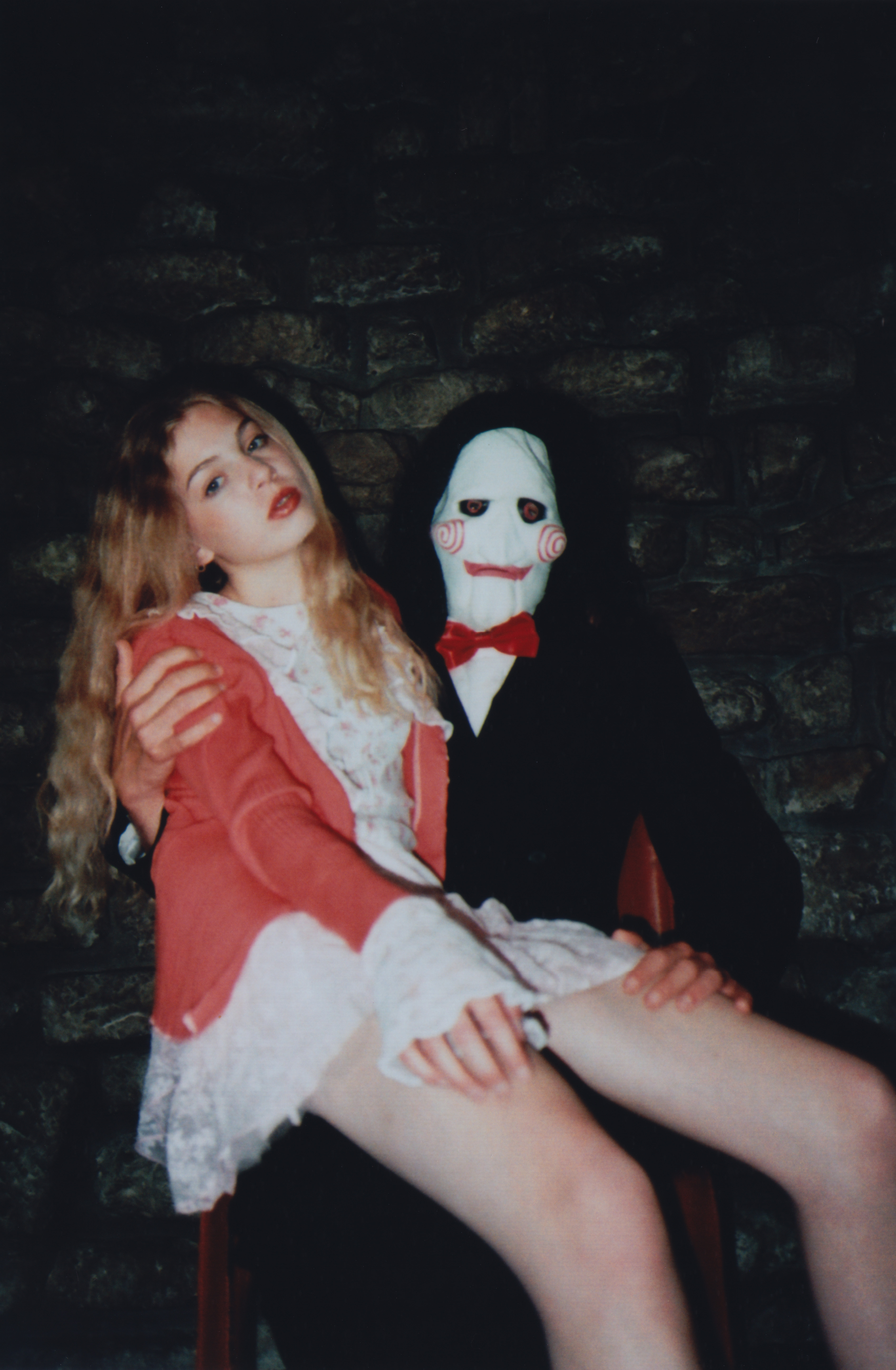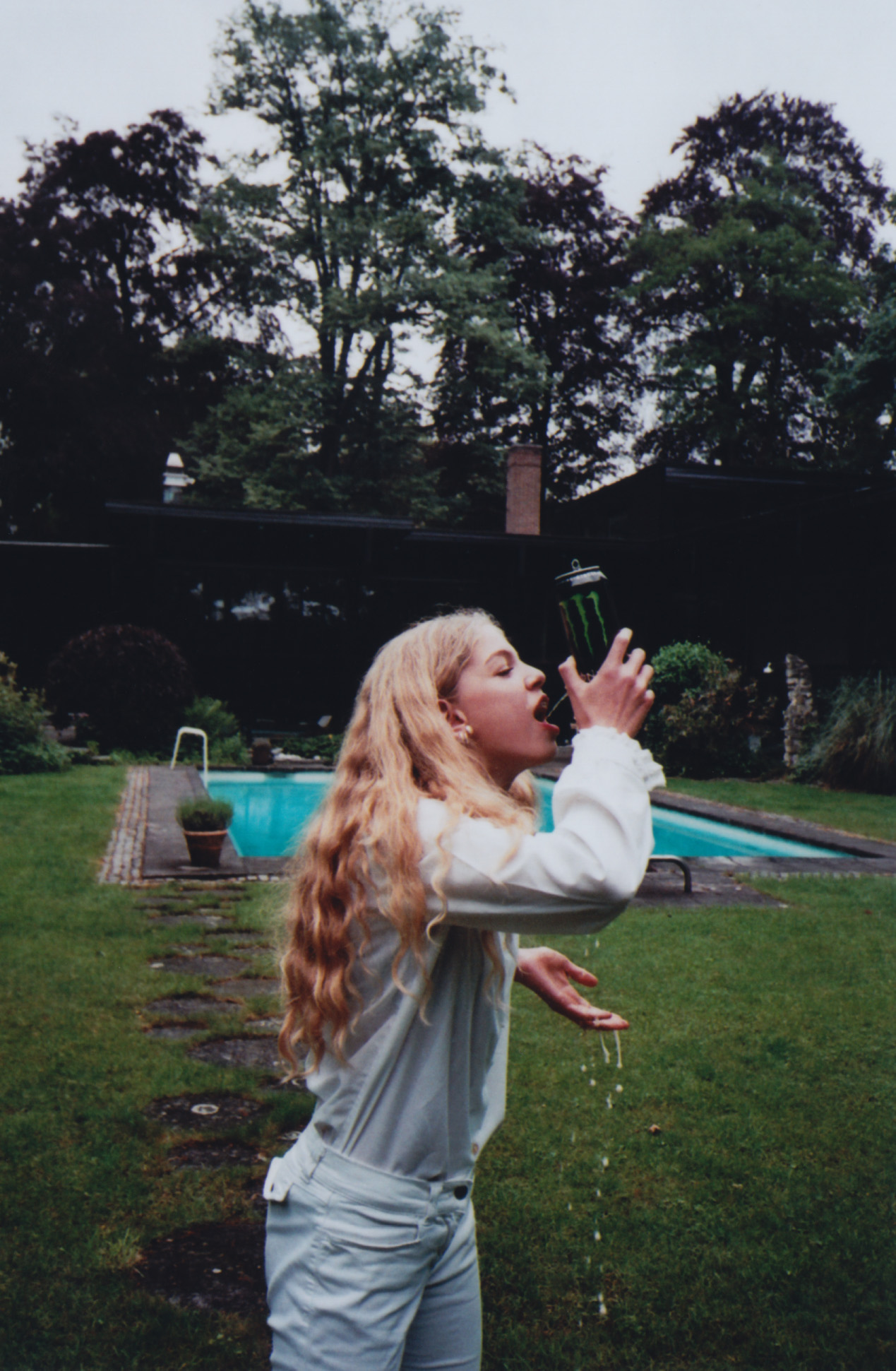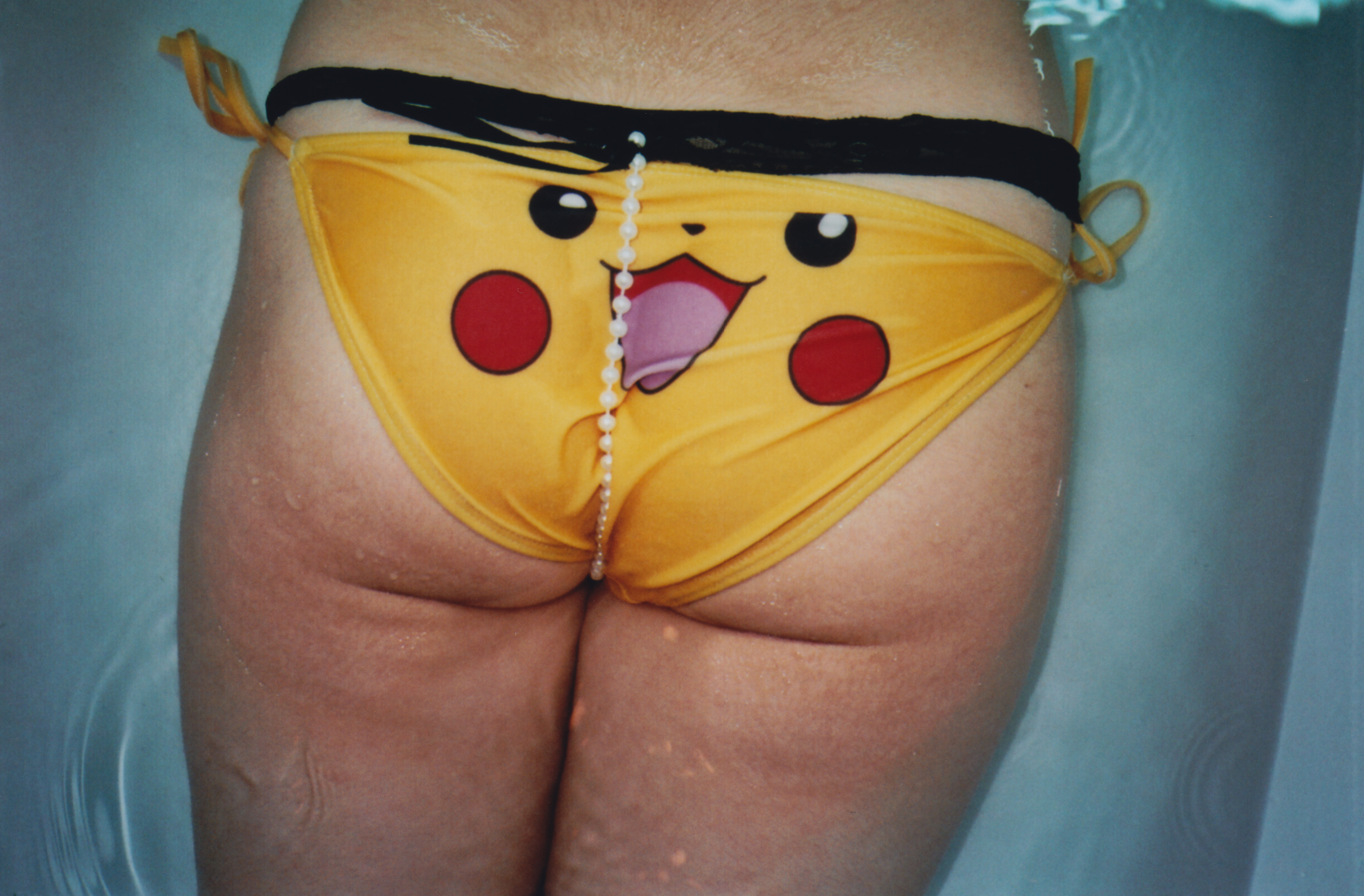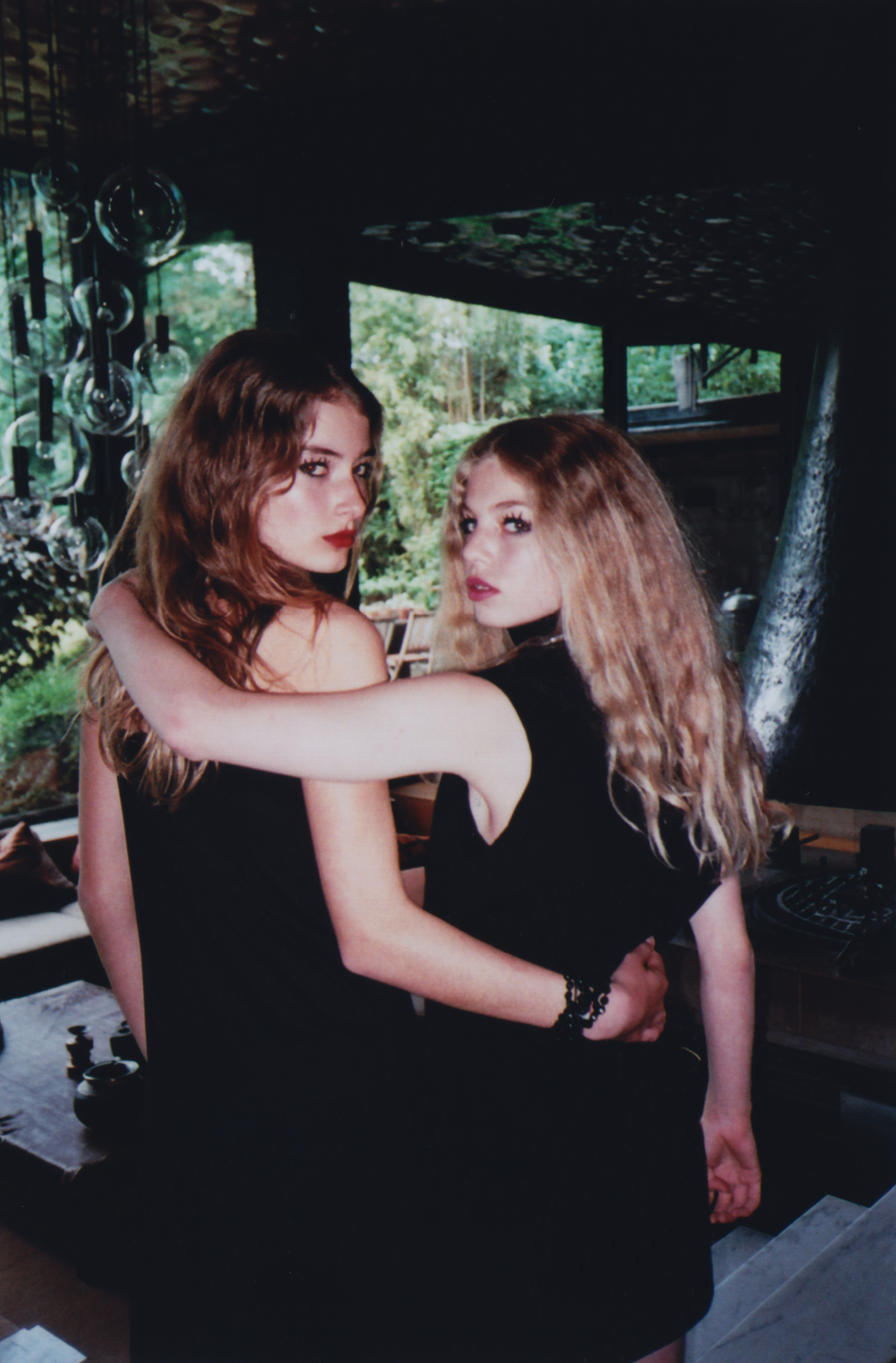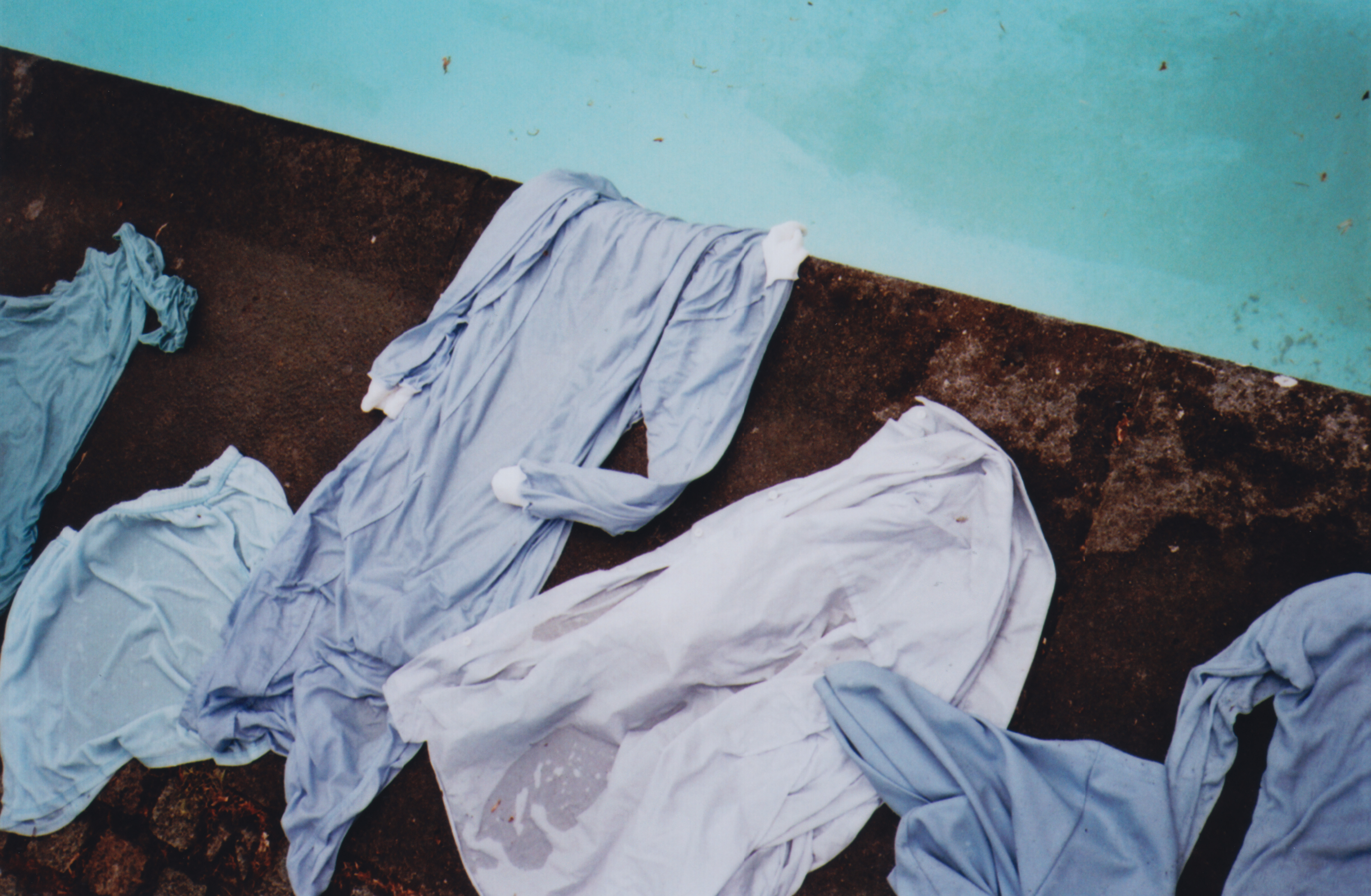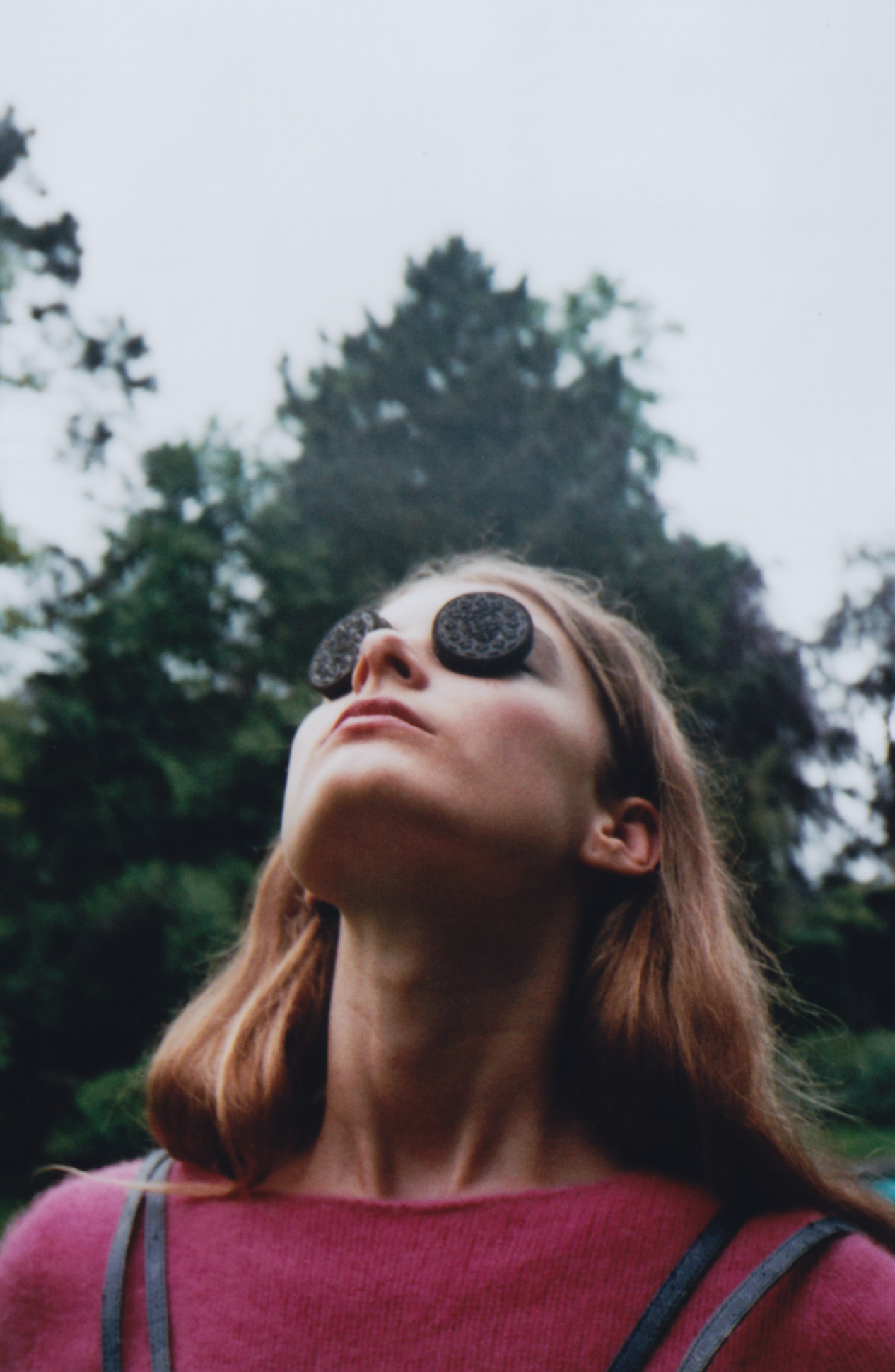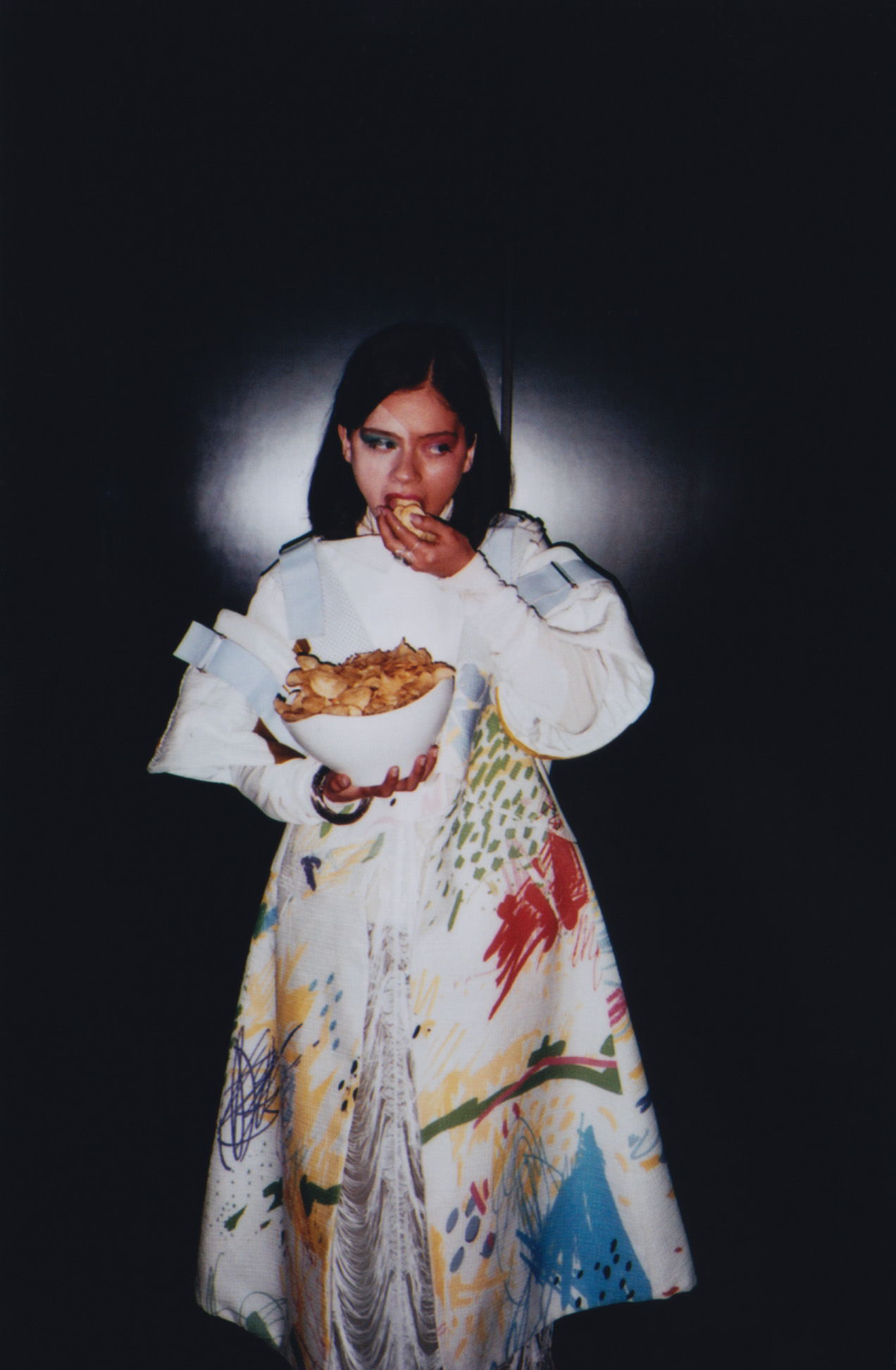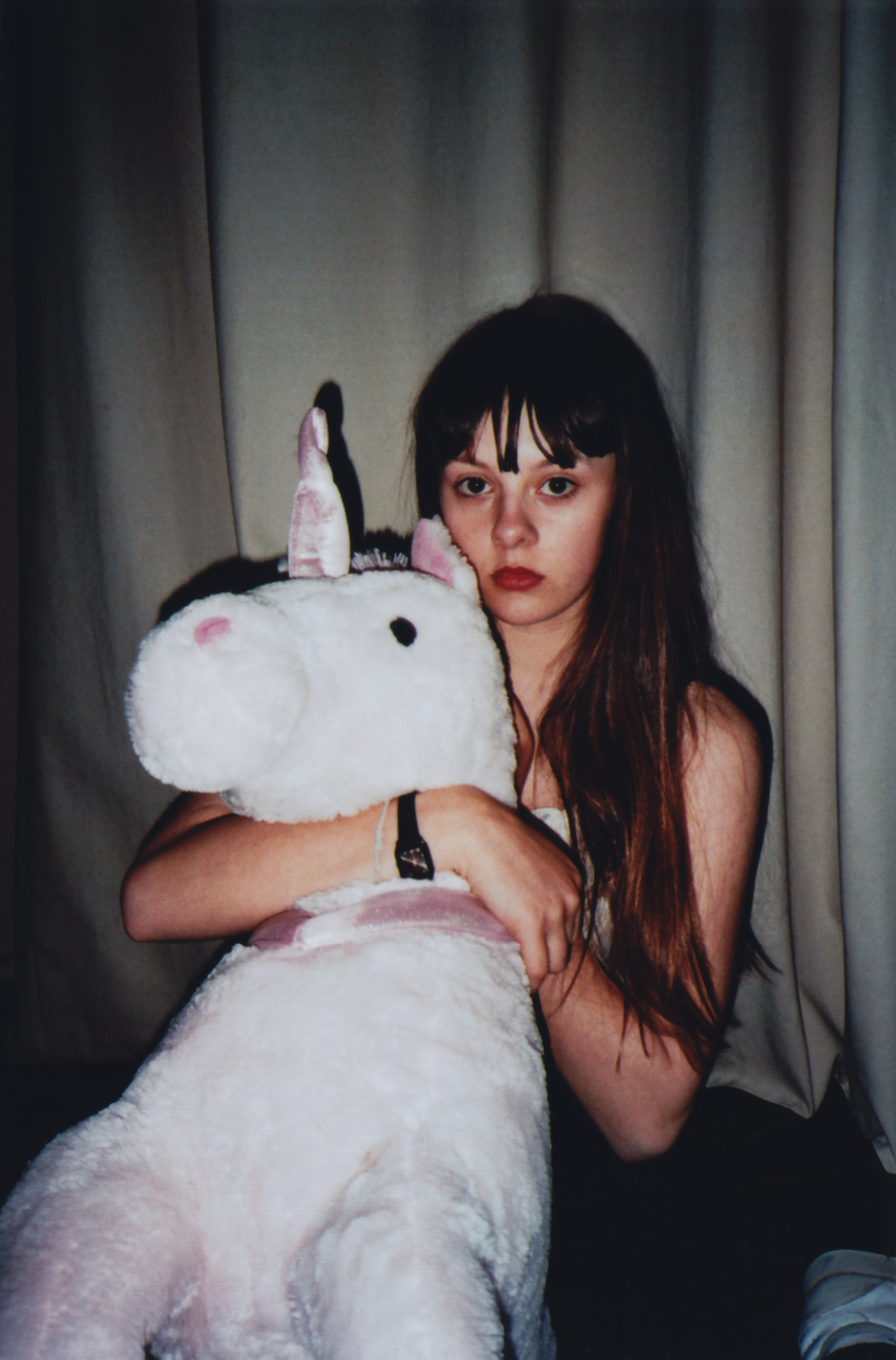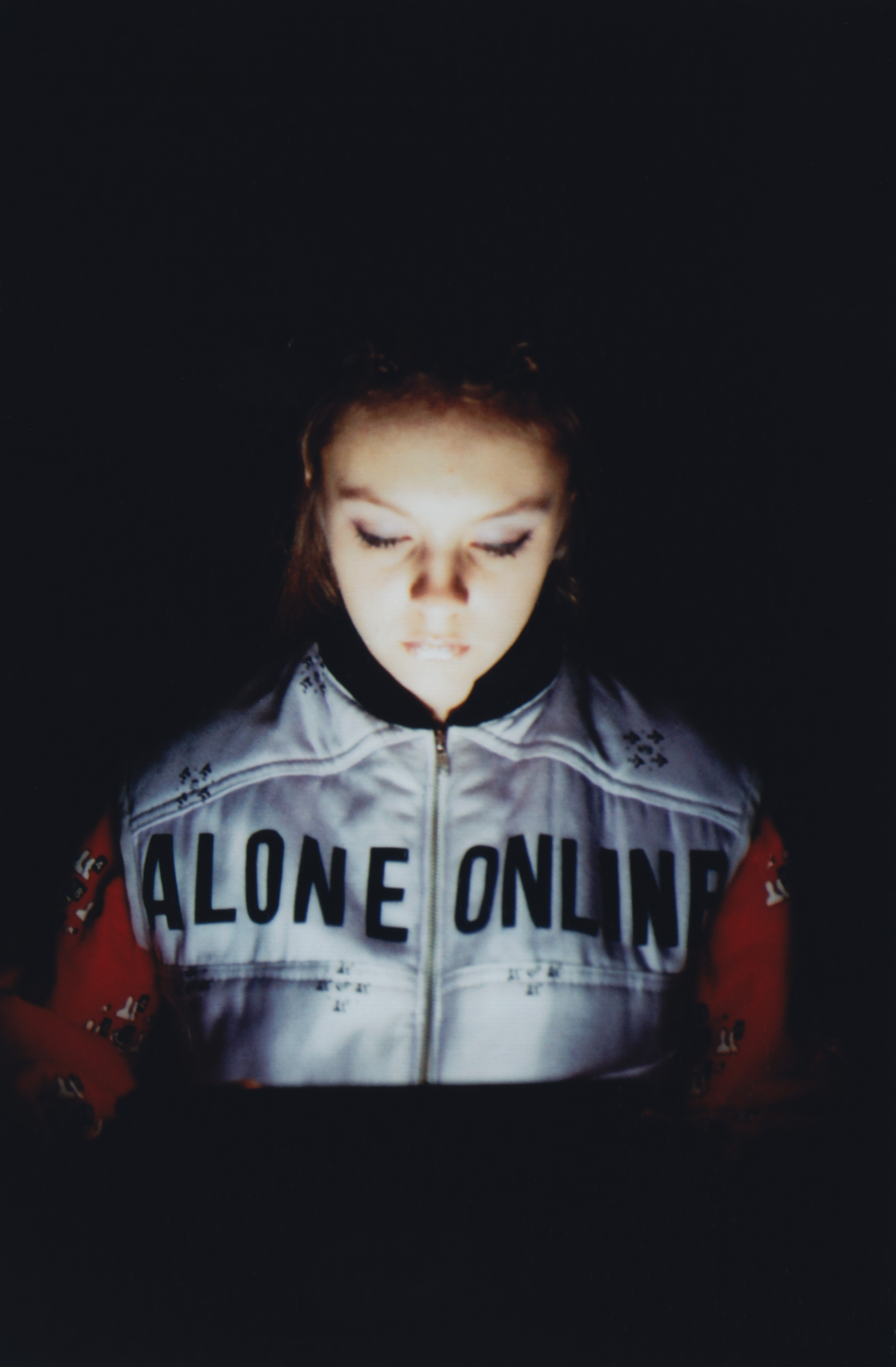 Credits
Concept & Photography: Ulrike Biets
Styling: Leonardo Van Dijl
Hair & makeup: Crystal Die, Leda Vaes, Sharina Degeest, Madona Iremashvili, Yinka Gboyega
Production assistant: Estella Roels
Models: Mirthe Tavernier, Chinook Byrne, Penelope Haro, Noa Van Ecken, Naisha Knecht