drake's favorite tv show was canceled, so he's bringing it back himself
Champagne Papi is going from King of Rap to King of Netflix.
|
08 November 2017, 8:16pm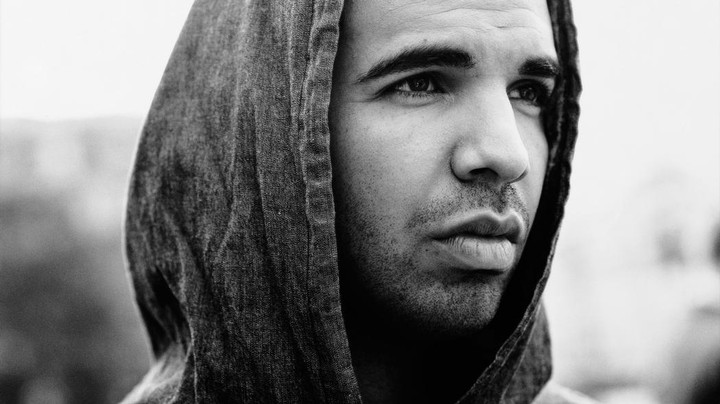 Drake is a man of myriad interests. In addition to his penchant for tattooing people's faces on his body, the Toronto rapper really, really loves British culture. Never one to downplay his enthusiasms, Drake has made his admiration of the UK very clear. He tattooed "BBK," the name of a British grime label, on his bicep. He's collaborated with British rappers Skepta and Giggs on More Life. And now he is producing season three of the East London street drama Top Boy.
The show's return is testament to Champagne Papi's clout. Because, despite being a critical success in the UK, Top Boy (which is often described as a British The Wire) only ran for two seasons, starting in 2011. In 2013, it was prematurely canceled. And like two other British TV exports, Skins and Misfits, the show gained US fans only after it was added to Netflix.
Rumors of Drake reviving Top Boy have been floating around for over two years. The rapper first revealed his obsession in 2014, by uploading a picture of the show's character Dushane to his Instagram. It was later revealed that Drake and actor Ashley Meyers (who plays Dushane) had talked about the show's future. "I told [Drake's team] Channel 4 had canceled," Ashley said in a 2015 interview. "They said, 'That's sad, but we're going to do something about it.'"
Drake has proven he's a man of his word. (Although we're still waiting for him to deliver on that Céline Dion tattoo.) Season three of Top Boy is set to air on Netflix in early 2019. Drake and his manager will act as executive producers.
Drake says his Netflix move is part of a concentrated push to expand the public's perception of what a black male entertainment figure can do and be. "Seeing a young black guy, I think there's definitely the chance to get typecast," he told The Hollywood Reporter, revealing that he's also developing a show with Apple. "But I also have been pretty adamant about showing range. I try to show it through different outlets, like Saturday Night Live, showing people that I can be funny." Then, to prove his point, he revealed something unexpected: he's a big Harry Potter fan. Fingers crossed that Drake will cameo on Top Boy and has a secretly killer British accent.