Caitlyn, outside the Broadway Mall in Hicksville, Long Island. Photography Stanislaw Boniecki.
how hot topic became america's outsider teen haven
While malls across the US are closing, alternative-kid retail mecca Hot Topic is growing, and offering community to outsiders in uncertain times.
|
21 November 2017, 5:04pm
Caitlyn, outside the Broadway Mall in Hicksville, Long Island. Photography Stanislaw Boniecki.
I'm sitting in a massage chair drinking a Venti iced tea. The air is filled with the scent of Auntie Anne's pretzels. Next to me, a woman is silently vibrating. Her eyes are closed and her head is turned up to the ceiling of the Queens Center mall, where, everything about her implies, she has been trapped for hours against her will. She has the air of a saint who has suffered enough and is ready to return to Jesus. I remember this look from shopping trips with my mother.
Some time later, a teenage girl, the woman's daughter, emerges from the nearby Hot Topic. She is maybe 15 and wearing all black, including the unbranded black canvas sneakers typical of Hot Topic's customers for two generations. She has matt-black side-parted hair and rimless glasses.
She brings her mother to by wafting a newly purchased My Chemical Romance T-shirt in front of her face. She does a wiggle of delight that is antithetical to everything I thought My Chemical Romance fans were about.
Her mother seems elated by proxy, or perhaps by the prospect of finally leaving the mall. "Muyyyyy emo!" she coos.
I am happy, too, that this girl has found her joy at a mall in Elmhurst. In a country that has recently felt increasingly hostile to everything she represents — where ironically, the word "alternative" has been weaponized against her by the "alt" right — she has found her own welcoming left-of-center community. And, like so many American teens, she found it at Hot Topic.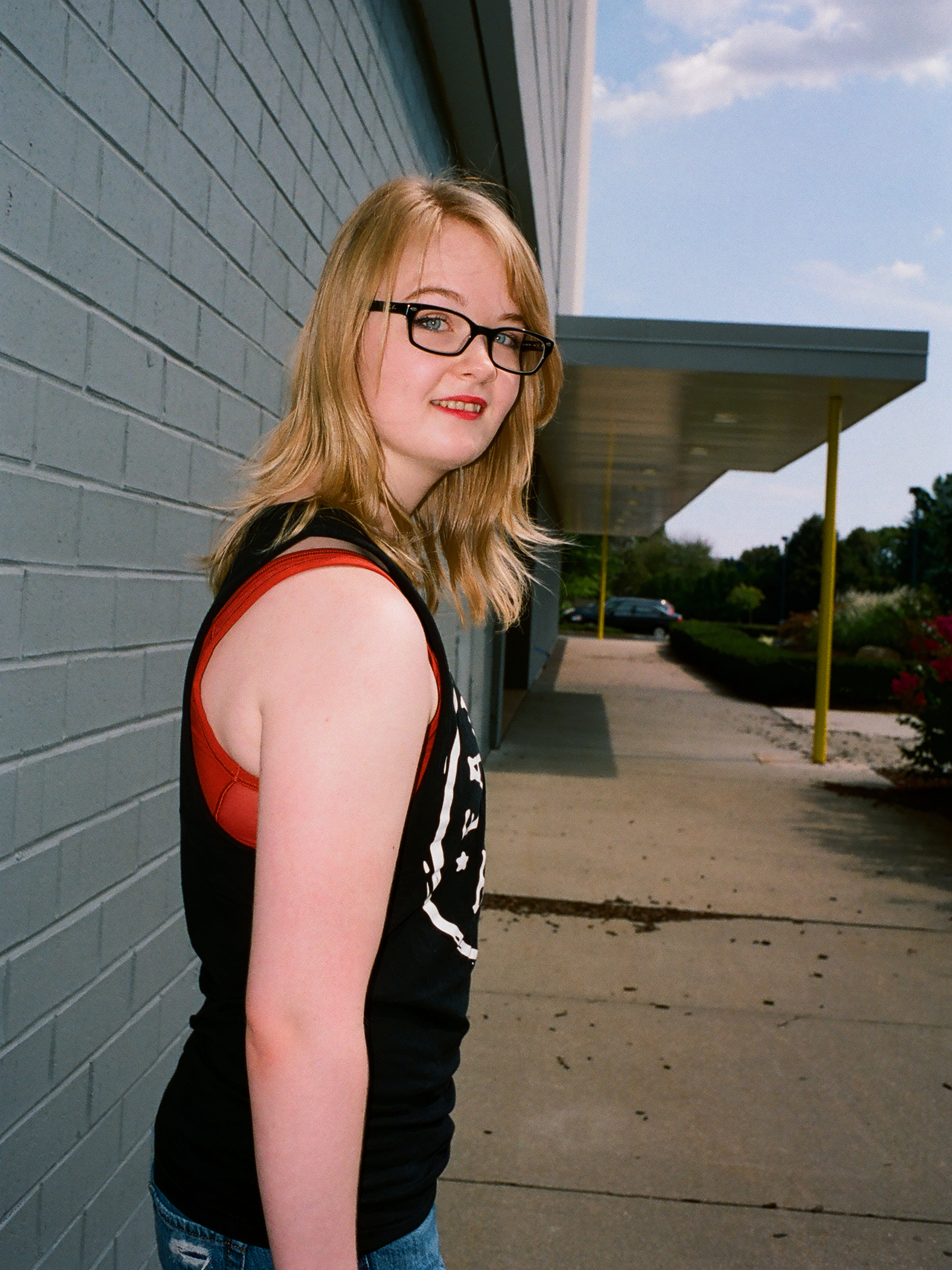 "Welcoming" is not the go-to adjective for Hot Topic. Over the years, there have been rumors of bloodlettings held in Hot Topic stockrooms. Local newspapers have insinuated that the stores' tattooed and pierced employees are in fact vampires. In 1991, a religious group threw Bibles into a Hot Topic store in Indiana. But the brand's dark side is, of course, exactly what makes it appealing if you're a kid who doesn't care all that much about fitting in.
Hot Topic was founded in 1989 in Southern California. The company's former CEO, Orv Madden, who retired in 2002, conceived of the idea in his garage. The plan was to create a "cool junior accessories store," says Cindy Levitt, the store's first-ever employee. Her desk, back then, was a picnic table in Madden's garage; Madden's wife helped tag merchandise and later oversee employee benefits. "It was the funnest, coolest place to work," remembers Levitt, who was then in her 20s.
Madden and Levitt opened the first Hot Topic store in Montclair, California in late 1989, and soon expanded into regional malls across California. Levitt was the store's buyer and sourced unusual sunglasses, bangles, and earrings to sell to local teens. Pretty quickly, she remembers, it became clear that one group of merchandise was speaking to customers louder than any other. Crucifixes, spiked leather cuffs, and jewelry involving dragons were flying off the racks, she says. "Within months of opening, our punk rock and metal buys were selling out."
She and Madden decided to pivot and turn Hot Topic into a destination for goth, punk, and emo kids. They went on a research trip across the States to scope out alternative stores in big-city downtowns. They spent time at Trash & Vaudeville in New York and Zipperhead in Philadelphia. Bringing studded chokers and Manic Panic hair dye into the local mall was a subversive move in 1989, says Levitt. "It was pretty taboo." But that was what they decided to do: cater to the kids who read about the underground scenes in New York and San Francisco in magazines but had no realistic hopes of reaching St. Mark's Place before graduating high school. "We wanted to bring Melrose to the malls," Levitt says.
Levitt is still working at Hot Topic, 28 years later, now as Senior Vice President of Merchandise & Marketing. When we speak, she is at the company's headquarters in the San Gabriel Valley, on the outskirts of Los Angeles. It's late on a Friday and Hot Topic's employees are preparing for a weekly themed happy hour. Sometimes, also on Fridays, they are encouraged to catch up on pop culture during work hours. Recently, the office screened every episode of the TV series Riverdale back to back. Despite the fact that Hot Topic now has 700 stores across the US, the company is still a fun, cool place to work, says Levitt.
"We've grown organically," she says. She credits the company's "ground-up" approach to staying so in touch with its customers. Historically, there has been little separation between the stores' employees, its customers, and the emo icons printed on its T-shirts.
Gerard Way, the lead singer of My Chemical Romance, is a former Hot Topic store clerk. He folded T-shirts at the Willowbrook Mall location in New Jersey in 1999, after graduating college. In a YouTube video produced by Hot Topic for the brand's 25th anniversary, Way and other alternative musicians discuss their experiences of working at Hot Topic as teens. "It was hard when I was 18 to find jobs where you have tattoos and it's accepted," explains a singer with a sleeve of green ink. Beneath the video, all the comments are about Way. "When Gerard said he worked at the Hot Topic in Willowbrook Mall I actually cried because I've been there so many times and he's there I choked on my goldfish," reads one. That is verbatim, but the actual comment is in all-caps.
Hot Topic is a company that runs on fandom. Within months of opening, the chain became the first place to sell band T-shirts, which were otherwise only available at concert venue merch stands. When Levitt and Madden first realized the potential for selling tour tees, they licensed designs for Siouxsie and the Banshees, Depeche Mode, Bauhaus, and Metallica. That licensing model became essential to the store's growth. In the 90s, Hot Topic's merchandise expanded to include pop culture products. First came a T-shirt printed with Homie the Clown from In Living Color, and later, Twin Peaks paraphernalia. In 1999, Hot Topic store employees reported that customers were requesting SpongeBob SquarePants products, and so the brand negotiated an exclusive contract with Nickelodeon to sell merchandise for the show, ahead of the network's own product drop. "The stores have free communication with the buyers," says Levitt, "We learn from our field teams and our customers." The demand for SpongeBob, she later discovered, was driven by the rise of rave culture, in which the cartoon sponge had become a cult figure.
"I knew we'd made it when a Hot Topic store was burned down in an episode of South Park," says Levitt of the brand's growth. She's referring to the episode in the show's 12th season, aired in 2008, in which Butters convinces South Park's resident "Goth Kids" to torch a Hot Topic that has just opened at the local mall. A faux-metal song plays in the background as they incinerate merch T-shirts: " Burn down Hot Topic / Don't let it steal your soul away." The subtext is, of course, that Hot Topic is not really goth, it's mall goth.
Hot Topic has been the butt of its fair share of jokes over the years. In 2007, Mad Magazine published a parody "Not-So-Hot-Topic" catalog: four pages of pre-ripped clothing and "fugly boots" for "the nonconformist who's most comfortable dressing like all the other nonconformists." The punchline: Hot Topic is a store that sells alternative clothing to to the masses, which is not exactly the most anti-establishment maneuver.
But, regardless of whether an IRL crust punk would ever be caught dead in a Hot Topic, the store has become, in Levitt's words, "a sanctuary for weirdos and misfits" of another kind.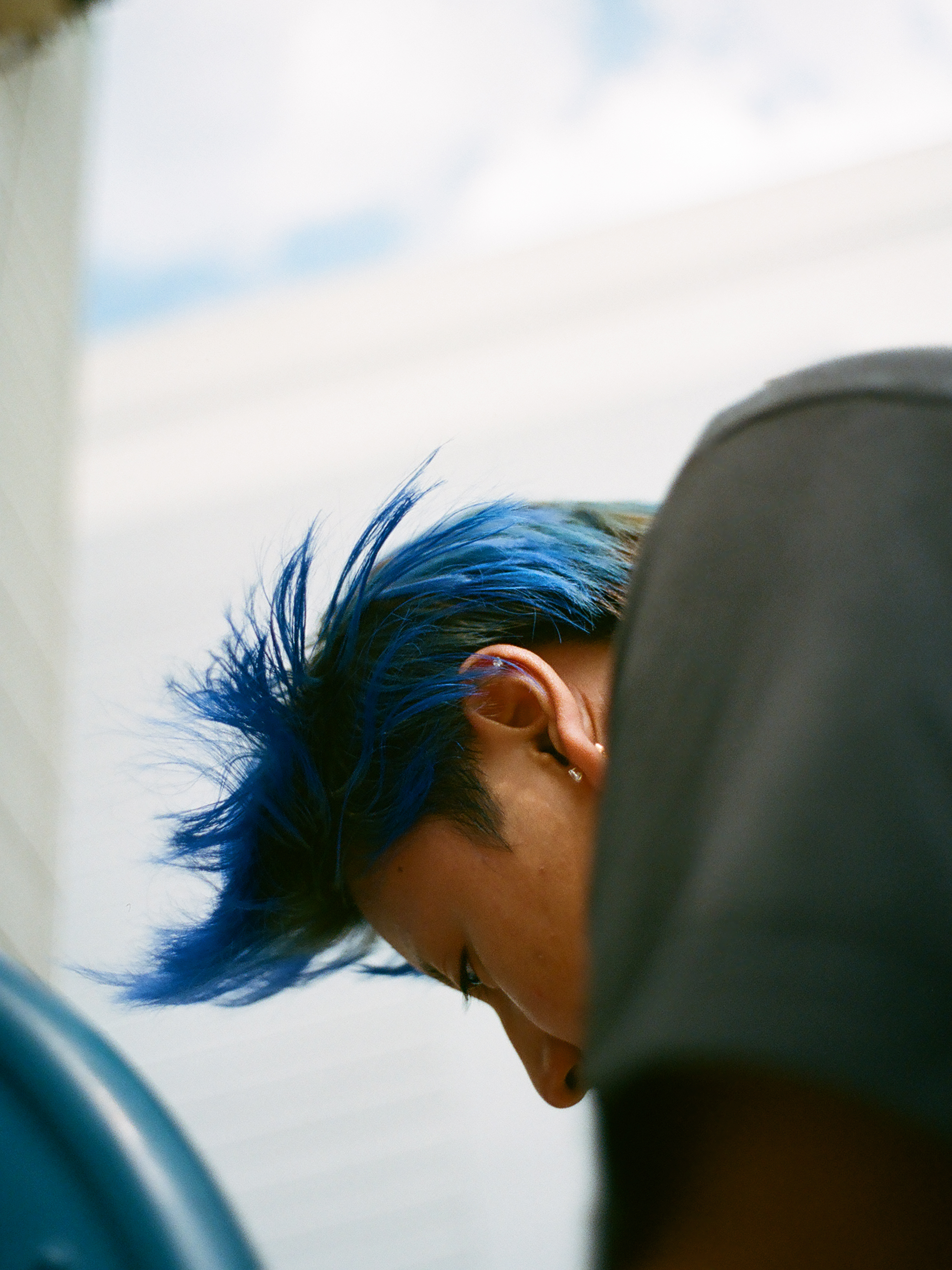 Aiden is 16 years old and carrying a large Slurpee that matches her hair, which is also the color of blue raspberry. She is on a break from her summer job at the Hot Topic at the Broadway Mall in Hicksville, Long Island. She has shopped at Hot Topic since she was 12 and today is wearing a Pierce the Veil T-shirt, backpack covered in pins, and pair of Deadpool-branded black basketball shorts. Her phone case is a giant gummy orange cat. She is distinctly less intimidating than the photographs I've seen of past Hot Topic employees. I ask her how the store has changed in her lifetime.
"We sell cute stuff now," she says. "We sell Pokémon. When I shopped at Hot Topic a while ago, only a certain kind of person would shop there: people who were goth or emo. Now, there's no specific group I can pinpoint." She says that women in their 50s will sometimes come in to find Disney merchandise. "There's something literally for everyone, no matter your age, gender, sexuality. We even have stuff referring to LGBT things, which is a big thing, because lots of companies are afraid to sell that or promote that. At Hot Topic, we accept you no matter who you are. You can be yourself here."
Whereas first-generation Hot Topic fans might have identified as emo or alternative, the shoppers I speak with at the Broadway Mall feel pretty "meh" about labels. "My friends like calling me emo because of my hair. So I'm like, 'Ok, I'm emo, I guess,'" says Alex, who is 19. Jack,16, says she only "kind of" identifies as alternative. "I'm not a standout-ish person, though my hair might say otherwise. We just go to Hot Topic to relax and be ourselves," she explains. (Her hair is dyed Manic Panic Arctic Fox, which she has been buying for years at Hot Topic.)
Paula, who also has dyed hair (violent yellow), heard about Hot Topic years ago, before she moved to the States from Ecuador. She is 22 and goes to Hot Topic mainly to buy septum rings. In Ecuador, it was well known, she says, that Hot Topic was the best place to buy band T-shirts and piercings in the US.
The shoppers I meet are all young (12-24) and nearly all Latinx. Many parts of Latin America have well-established emo scenes, which sprung up after NAFTA helped spread the subculture south in 1994. Hot Topic is, in many ways, an island of that emo 90s subculture in the contemporary US.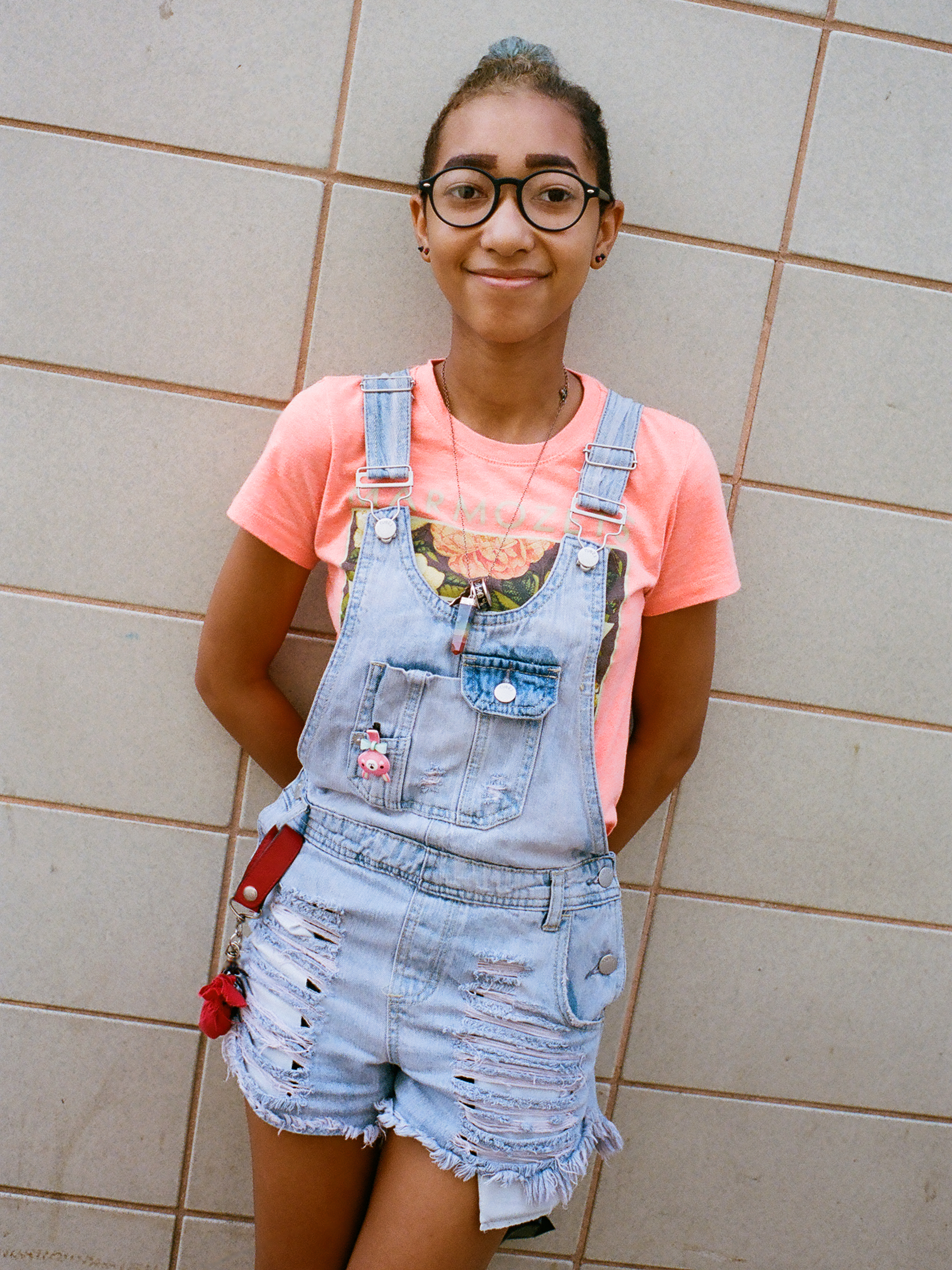 Hot Topic's association with 90s fashion is another reason for its particular relevance in 2017. Chokers, checkerboard prints, and studs have become popular on the runways in the past two years. Inspired partly by Vetements, 2017 has also been the year of gothic-print music merch. Justin Bieber's "Purpose" tour hoodies, for example, would not look out of place in a Hot Topic. "People definitely associate us with 90s fashion," agrees Levitt. "We also represent the subversive, the anarchistic, the left of center," she adds, in reference to Hot Topic's popularity among emerging designers.
Many of those young designers coming of age in 2017 grew up shopping at Hot Topic in the late 1990s and early 2000s. Patric DiCaprio, who co-founded the rising New York label Vaquera, has frequently referenced Hot Topic when discussing his inspirations. Vaquera's most recent collection included neck ties that immediately communicated suburban mall goth. But his fondness for the brand has as much to do with its politics as its punk visuals.
"I always felt at odds with my surroundings growing up in the Deep South where racism, homophobia, and conservative politics were the norm," DiCaprio explains. "I was constantly looking for ways to make my inner rebellion visible on the outside. So when a Hot Topic opened in our mall (Bel Air Mall in Mobile, Alabama) it was such a relief. Not only was there a place that sold clothes that were saying what I was feeling, there was evidence that there were other people like me that felt the same way."
In 2017, he says he feels nostalgic about the Hot Topic of his teenage years, but also convinced that the brand is more important than ever. "The look they were selling in the early 2000s has been co-opted by the mainstream. But the current unstable political climate has left me and many others feeling at odds with our surroundings. So it seems right to revisit the goth/punk/emo aesthetics again."
A similar movement has been happening in music. Emo is no longer a genre to be parodied, as it has been over the past decade; it's having a resurgence. Kids who grew up listening to Fall Out Boy, Panic! at the Disco, Dashboard Confessional, and Jimmy Eat World in the early to mid 2000s, are now establishing themselves as artists and revisiting the heart-tugging sounds of their youth. Nostalgia for emo is everywhere. The popular Los Angeles throwback event Emo Nite is touring the country this winter. In August, the (since disgraced) emo band Brand New released its first new album since 2009.
SoundCloud has also created an experimental DIY culture similar to the underground punk scenes that bred emo and alternative rock in the early 2000s. This summer, the rising rapper Lil Aaron dropped a track on SoundCloud that features a sample from the 2005 Panic! At the Disco track "I Write Sins Not Tragedies." He called it "Hot Topic." The video that followed is a green screen masterpiece in which he head bangs alongside the industrial goth ravers of this iconic viral video.
Hot Topic is so important to Lil Aaron that he wants to get a tattoo of the store's classic logo. "It's iconic, it's edgy, it's the font they use," he tells me over the phone from LA (without a hint of irony). "Being younger at the mall, you could go to Journeys, or Foot Locker, or anywhere, but seeing that Hot Topic logo, you were like that's weird."
Growing up in Indiana, he would go to the mall in South Bend of Fort Wayne with his parents. Hot Topic, he remembers, was where people were "different — different from most, but similar to me." He remembers feeling scared walking through the store's arched faux-stone entryway, but also feeling "like you were walking into a place where being weird was being normal."
"The whole idea behind alternative culture is people really being extremely true to themselves," he tells me, "And I think that it's just the beginning of the resurgence of emo." After the wave of manufactured pop music we've witnessed in the last five years, he suggests, people are ready for "some honest music." He references the late Lil Peep and Lil Uzi Vert as leaders of a new wave of musicians who value authenticity, emotional depth, and experimentation.
"When people crave that honesty, they're always going to go to a more alternative place, to people who are true to themselves," he continues. "I think since Hot Topic has always supported that, even when it's not the most popular thing, it solidifies them and their place at the table. Hot Topic is going to reap the benefits of it, because it's always been that."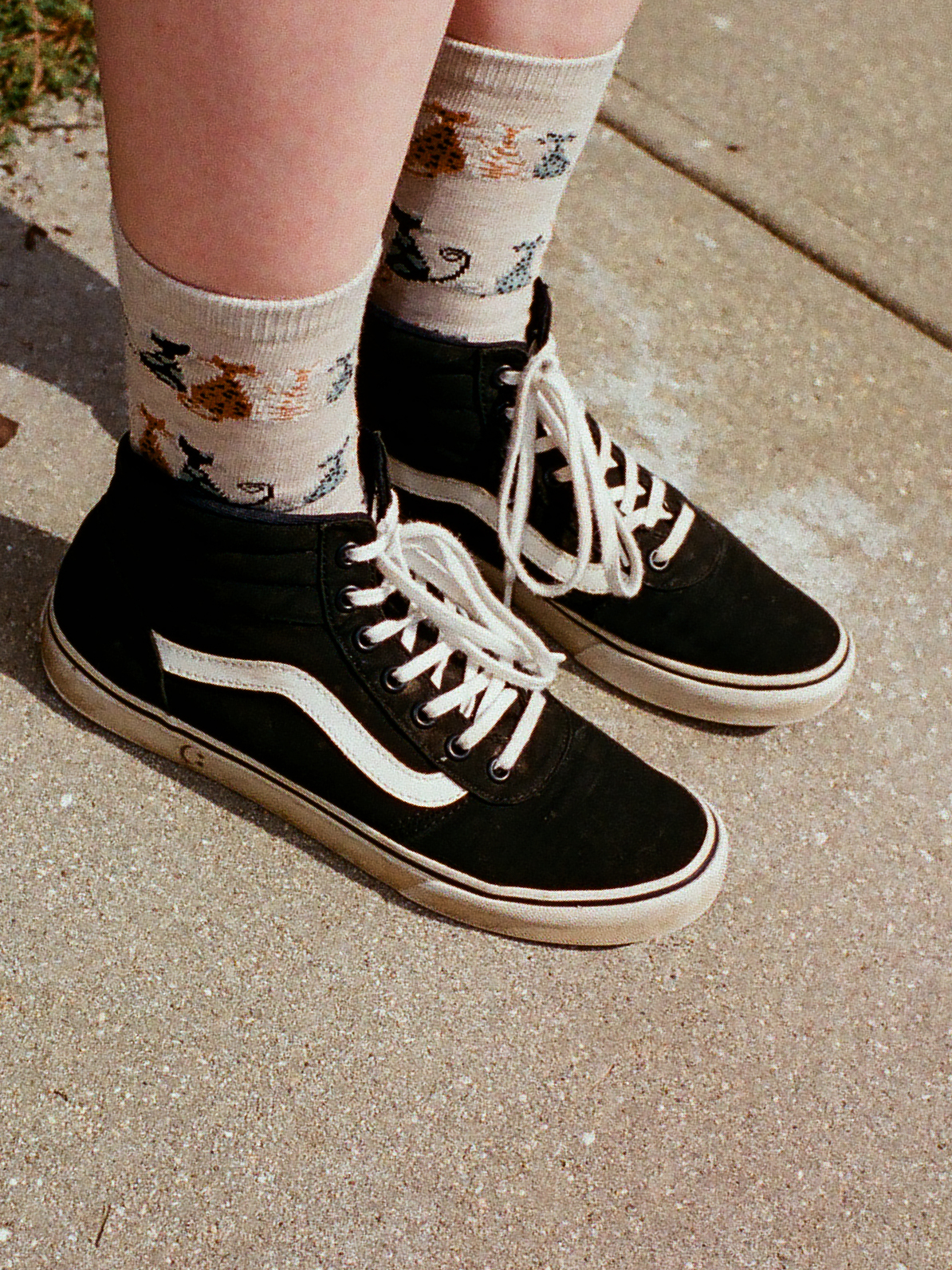 Twenty-five percent of American malls will be gone by 2020, according to a 2017 report by Credit Suisse. Analysts forecast that online sales will account for 35 percent of all sales by 2030 (compared to 17 percent in 2017), making brick-and-mortar retail spaces less and less viable. What does this mean for the mall as a social gathering place? What about pretzels, and arcades, and Hot Topics?
Hot Topic is a privately owned company (it was bought by the private equity firm Sycamore Partners in 2013 for $600 million), and a company representative was not able to comment on its financials. But the brand's staying power is legendary; Levitt refers to Hot Topic as "the Keith Richards of retail." And recent surveys about its popularity suggest that Hot Topic is not going the way of Wet Seal any time soon.
In 2004, there was speculation that Hot Topic was secretly owned by GAP. If Hot Topic can survive that rumor, it can survive anything. At least, here's hoping so, on behalf of all the suburban teen punks, emos, goths, Twilight fans, Twin Peaks nerds, and Lil Aaron fans finding community beneath its mock-stone gothic arches.