are you a demonised female? this new designer is for you
From vengeful brides to she-devils, Budapest-born, London-drawn Fabian Kis-Juhasz is designing with demonised female archetypes in mind.
|
27 November 2017, 9:42am
"I remember being obsessed with Sailor Moon when I was very young and wanting to be her so bad," Fabian Kis-Juhasz explains over email. "I was drawing women in dresses all the time and was generally fascinated by their outfits and the transformative element of getting dressed." Following these doodles, the Budapest-born talent was drawn to London for her fashion education, firstly at LCF for her BA and then RCA for her MA. Here, her inspiration shifted from the kawaii of Japanese shōjo manga to the nightmare fairytales of 70s Italian horror. "I had my true creative awakening in my second year at LCF when I saw Dario Argento's Suspiria. I always had a fascination with romantic yet sinister things but couldn't find a way of translating that into an aesthetic that was true to myself until I saw that film and was sucked into a rabbit hole of vintage horror movies." Here, trapped in the rabbit hole, Kis-Juhasz interned at Meadham Kirchhoff, ASHISH and Panos Yiapanis before beginning to probe the relationship between the social construct of femininity and the horror genre.

For his acclaimed MA collection, two seminal texts -- Julia Kristeva's The Powers of Horror and Barbara Creed's The Monstrous Feminine -- united his two obsessions. "I started out by focusing on the body inside the garment and the expectations we set for that, Kristeva talks about the idea of the monstrous body and the border we create to separate ourselves from the abject and horrific which really inspired my process," Kis-Juhasz explains. "I wanted to take her concept and use the garments as the border that separates and confines the horrific body. In terms of the structure of the collection I decided to look at demonised female archetypes mostly from horror movies that I am obsessed with and create a look based around each one. I'm drawn to women who are the antagonists of socially acceptable femininity. Some of these characters were more general like the vengeful bride, or the innocent young maiden, or the she-devil, and some of them were more specific like Faye Dunaway's campy depiction of Joan Crawford in Mommie Dearest. I was trying to emphasis this more with diverse and personal casting choices, like one of the models in my graduate show was my actual mother."
This emphasis continues with the casting of the collection's Bosco Shane-directed, Wanda Martin-shot and Julian DuFour-casted film and lookbook. "The images and the film are a literal interpretation of the collection's concept which you should see in the casting choices and the eerie atmosphere. They are supposed to make people uncomfortable for the sake of critical thinking." Follow Princess Julia, Nina Kunzendorf, Louis Chen, Sinéad O'Dwyer, Tunde Kiss, Yasmina Atta inside a dilapidated South Kensington hotel as we fall down Kis-Juhasz's rabbit hole of horror…
From the LCF BA to the RCA MA, what would you say were the greatest lessons learned during your time in fashion education?
After learning all the "rules" about garment construction and fashion in general it was a really hard learning curve to un-learn them and understand that nothing is set in stone and there isn't one process or way of doing things.
How did your experiences differ between the two colleges and courses?
LCF was focused on garment technology and viability - even if you were doing avant-garde stuff you had to design your pieces so they could be produced and sold. It was a really useful experience. The RCA was a different planet compared to LCF. There were only a few of us, all different in every way possible which gave the course a sense of community. They really pushed us to question every single thing about the industry and to explore other mediums for expressing our ideas. Presentation days at the RCA were one of the most inspiring and insane experiences where you would have people presenting their ideas in the forms of films, sculptures, installations, poetry and science experiments before they turned them into garments.
How important were work placements to your development? How did your experiences at Meadham Kirchhoff, ASHISH and Panos Yiapanis shape you?
I did quite a few and they all taught me different things -- I didn't have the best first experiences and I was just basically fetching coffee and lunch for people which sucked but it taught me a lot about dedication and persistence. Working for Meadham Kirchhoff was such an important experience that influenced my approach to the industry. I came to them towards the end when they struggled to make ends meet to produce their next and final collection. They were so resilient and people in the studio were there to help because they believed in the brand and wanted to be a part of their vision. I felt a bit emotional after leaving, and the smell of Tralala lingering in the studio has stuck with me forever.
When did you know that you wanted to launch your own label?
I always did, and as I learned more about the structure of the industry and how it works that hasn't changed. Sometimes I feel that maybe I'm too young to do it and I should gain more experience first and work for someone, but I'm just really keen and impatient.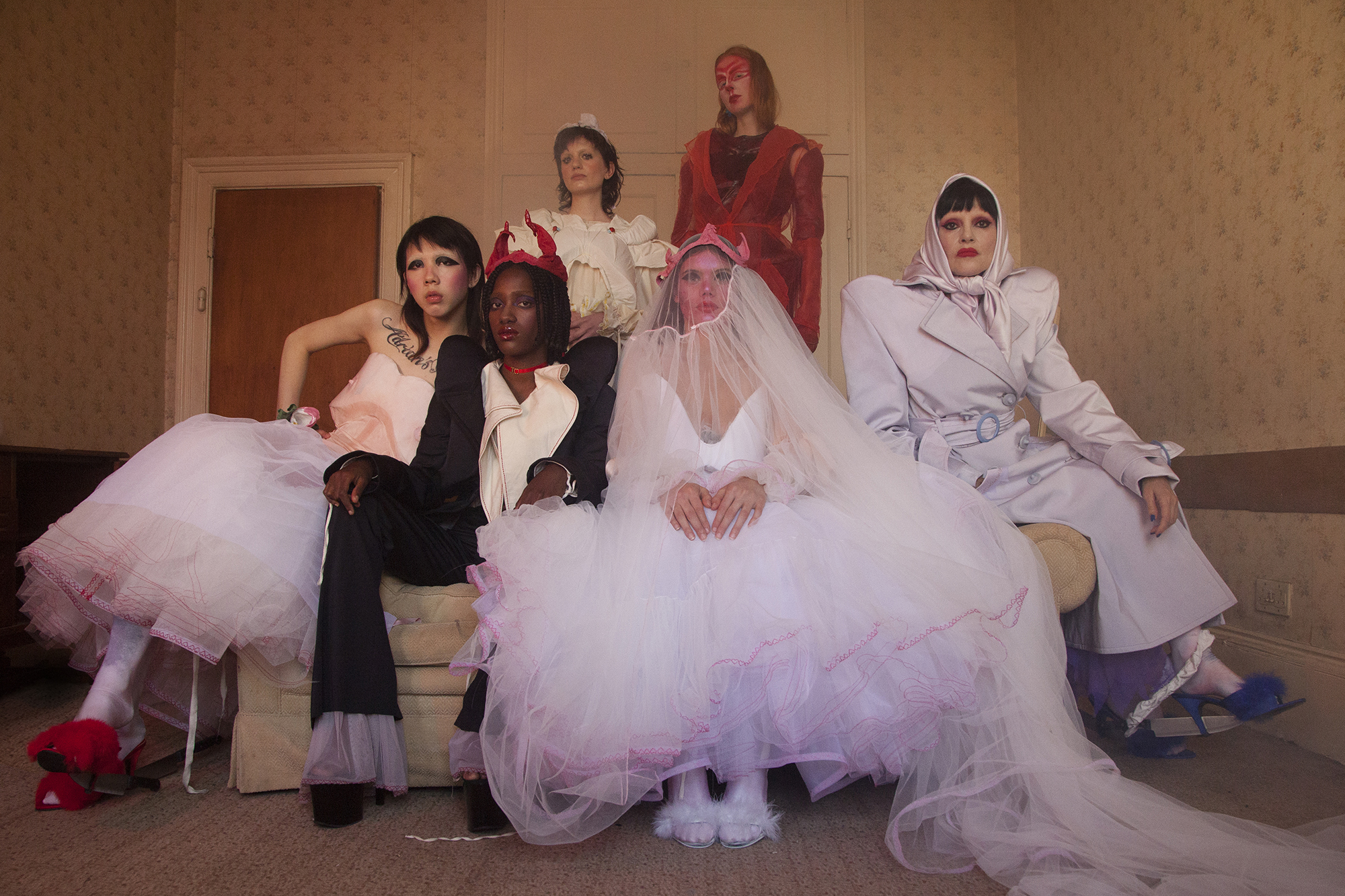 For you, what's the best and worst thing about being an emerging fashion designer working in London today?
You have so many opportunities in London and the best support systems to start your own brand. Funding is always an issue but I don't think that that's unique to London. There are so many talented young designers and it's hard to stick out from the bunch, it often feels like networking and knowing the right people can get you further than producing great work which is the sad reality of the situation.
What excites you most about tomorrow?
Right now, I want to devote more time to my craft and to improve my products and techniques and that makes we up with excitement in the morning. I just graduated and there are so many possibilities to progress with my future, it is a bit scary but definitely exciting. I would like to find a sponsorship or funding so I can upgrade my platform and start producing and selling things on a bigger scale. I think that's a challenge that will shape me as a person too.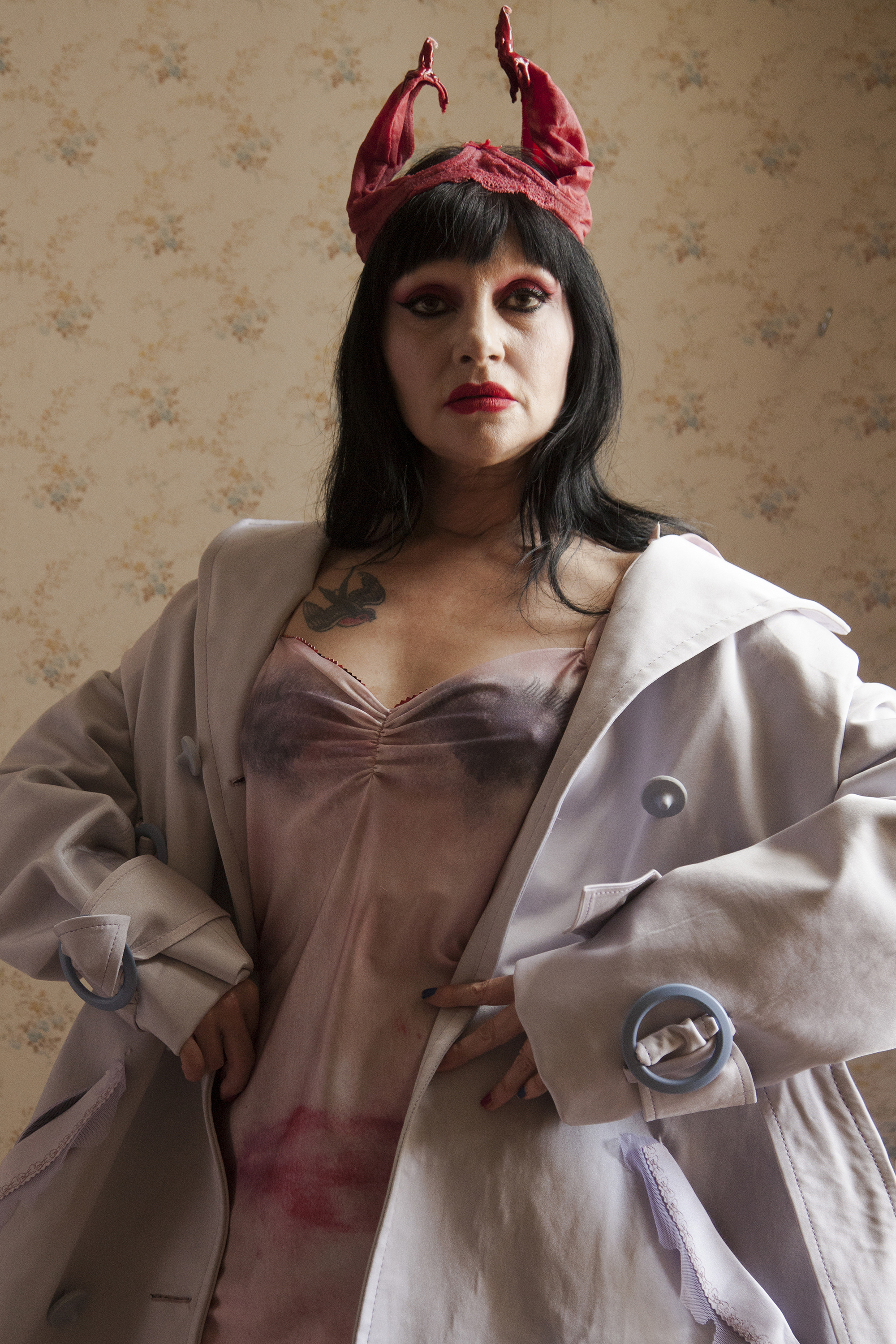 Finally, could you share your top 5 horror films and performances?
1. Suspiria (1977) and Inferno (1980) from the Three Mothers Trilogy by Dario Argento
Argento's masterpiece Suspiria and the second instalment of his trilogy Inferno are the perfect eye candy for Halloween. It is filled with fascinating female antagonists such as the allegorical figures of the three witch mothers or Alida Vali as the creepy dance instructor.
2. Edith Scob in Eyes Without a Face (1960)
The original masterpiece that inspired many movies since such as Pedro Almodovar's The Skin I Live in. Set in an eerie mansion in the outskirts of Paris where Edith Scob plays a young disfigured woman imprisoned by her own trauma and her insane father, a doctor who is desperately trying to "fix her".
3. Isabella Adjani in Nosferatu: Phantom de Nacht (1979) and Possession (1981)
Isabella Adjani plays the love interest of Nosferatu in Werner Herzog's beautiful adaptation of the Bram Stoker novel as the embodiment of desirable western femininity. In Possession she is a woman engaged in the art of abjection almost as an antagonist to her previous role.
4. Don't Deliver us From Evil (1971)
A lesser known french film from the 70's in which two bored Catholic schoolgirls (Jeanne Goupil and Catherine Wagener) decide to spend their summer worshipping Satan and committing sins that escalate from childish mischiefs to truly horrible deeds.
5. Zoe Lund in Ms. 45
Zoe Lund's iconic performance in this film launched her short lived career that was ended by her tragic early death. A lesser known exploitation film from the controversial rape revenge genre.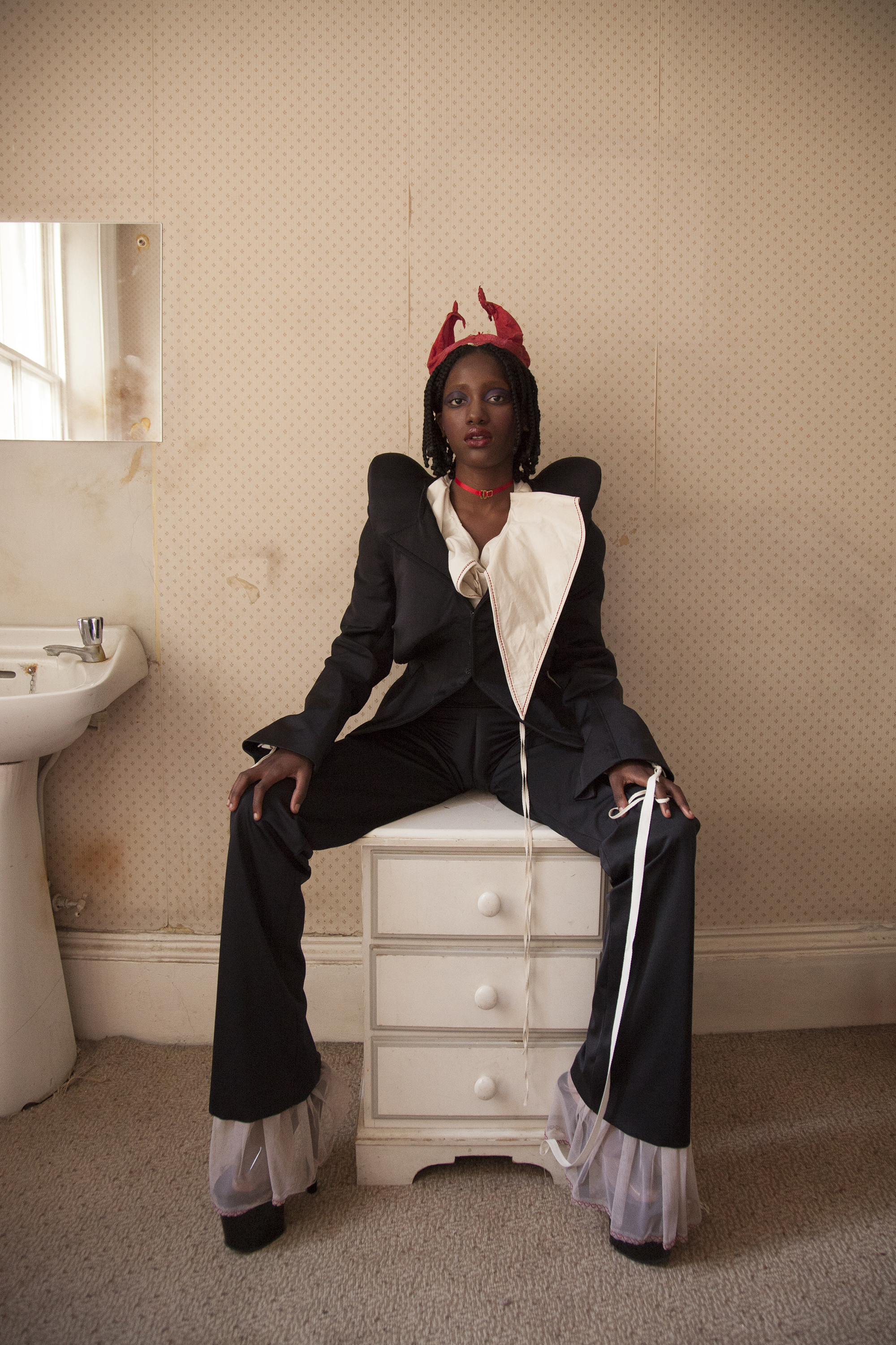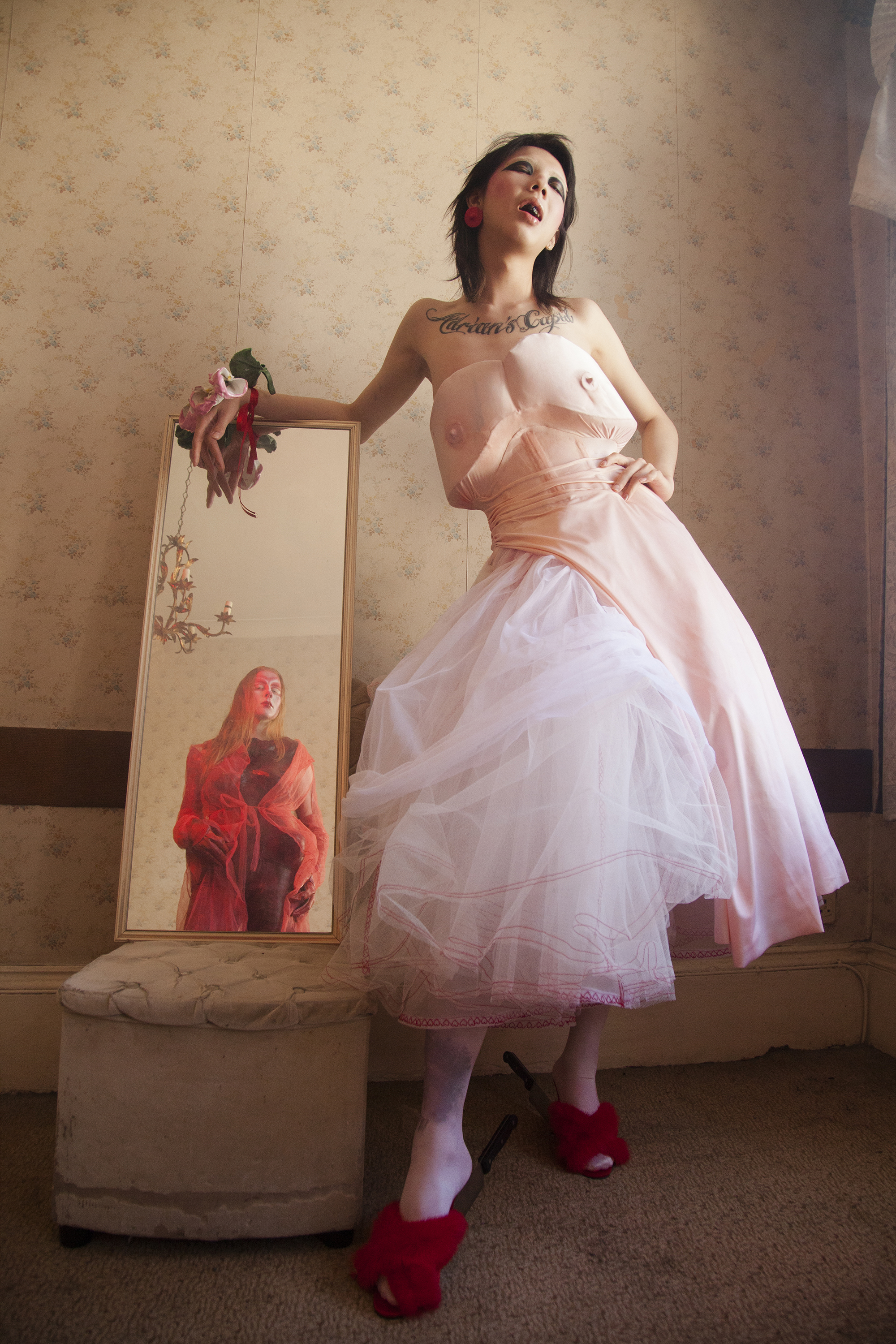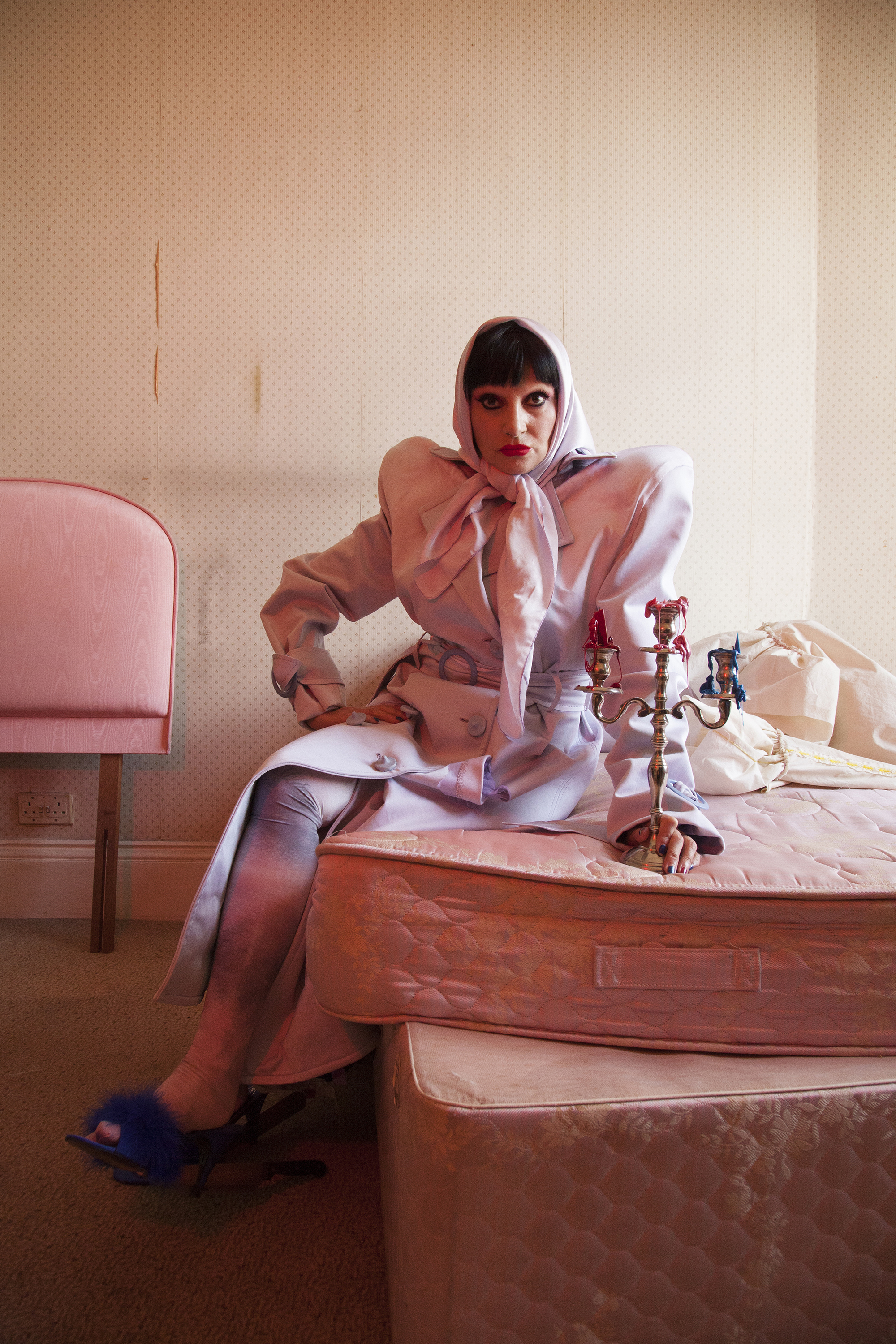 Credits
---
Photography Wanda Martin
Creative Direction and casting Julian DuFour
Film Bosco Shane
Jewellery Tanaporn Wongsa x Fabian Kis-Juhasz
Make-up Giuly Valent and Chantal Amari