The GUi-DE: Gucci's new capsule and exemplary horror
Read, watch, wear, listen, see... how to spend your week, according to i-D.
Happy Monday! The new week is here and with it comes the chance to delve deep into some fresh culture and fashion. Here's your latest look at the i-D Guide.
Go… to Ciroc's Iconic ball celebrating 50 years of London Pride
This weekend, Londoners will take to the city's streets to celebrate Pride for the first time in over two years. The return to a public format isn't the only thing that makes this year's edition especially worth celebrating, though – 2022 marks 50 years since the city's very first Pride event was held, a mass queer kiss-in at Trafalgar Square organised by Ted Brown in 1972. Staged at a time when the open expression of homosexuality was illegal in the UK, it marked a watershed moment in the advancement of LGBTQ+ rights in the nation.
Among the events and parties being thrown over the coming day to commemorate the progress made over the five decades that have passed since, one of the most exciting is the Ciroc Iconic Ball, a grand soirée to be hosted by Ciroc Ultra-Premium Vodka on Thursday night at KOKO. Toasting the half-centennial anniversary – and held in support of Not A Phase, a charity committed to supporting trans and gender non-conforming communities – the evening will celebrate five decades of LGBTQ+ history, centred on a rapturous, big-gay ball.
Co-hosted by Jack Mizrahi, Shon Faye and Jonny Woo – and judged by to-be-announced panel of some of fashion's biggest names – the ball will be contested by five houses, each led by one of five legendary House Mothers, all icons of the East Coast ballroom scene: Sinaia Alaïa, Devine Gucci, Stasha Sanchez Garcon, Jusss Kelly and Gorgeous Lola Gucci. They'll take to the floor to walk five categories – one for each of the decades that have passed since the first UK-held Pride judged by three icons that have played significant roles in shaping queer British history: Ted Brown himself; DJ Ritu, a founding member of Club Shakti, one of the first celebratory spaces for queer South Asians founded in 1988; and Vicki Lee, co-founder of the way out club, one of the UK's longest-running trans club nights.
The evening's victors won't just be winning glory, though – they'll also be taking home custom trophies designed by iconic York-based designer Matty Bovan! It all sounds too good to miss out on, right? Well, luckily for you, tickets are FREE and available here! Don't walk, WALK to get yours now.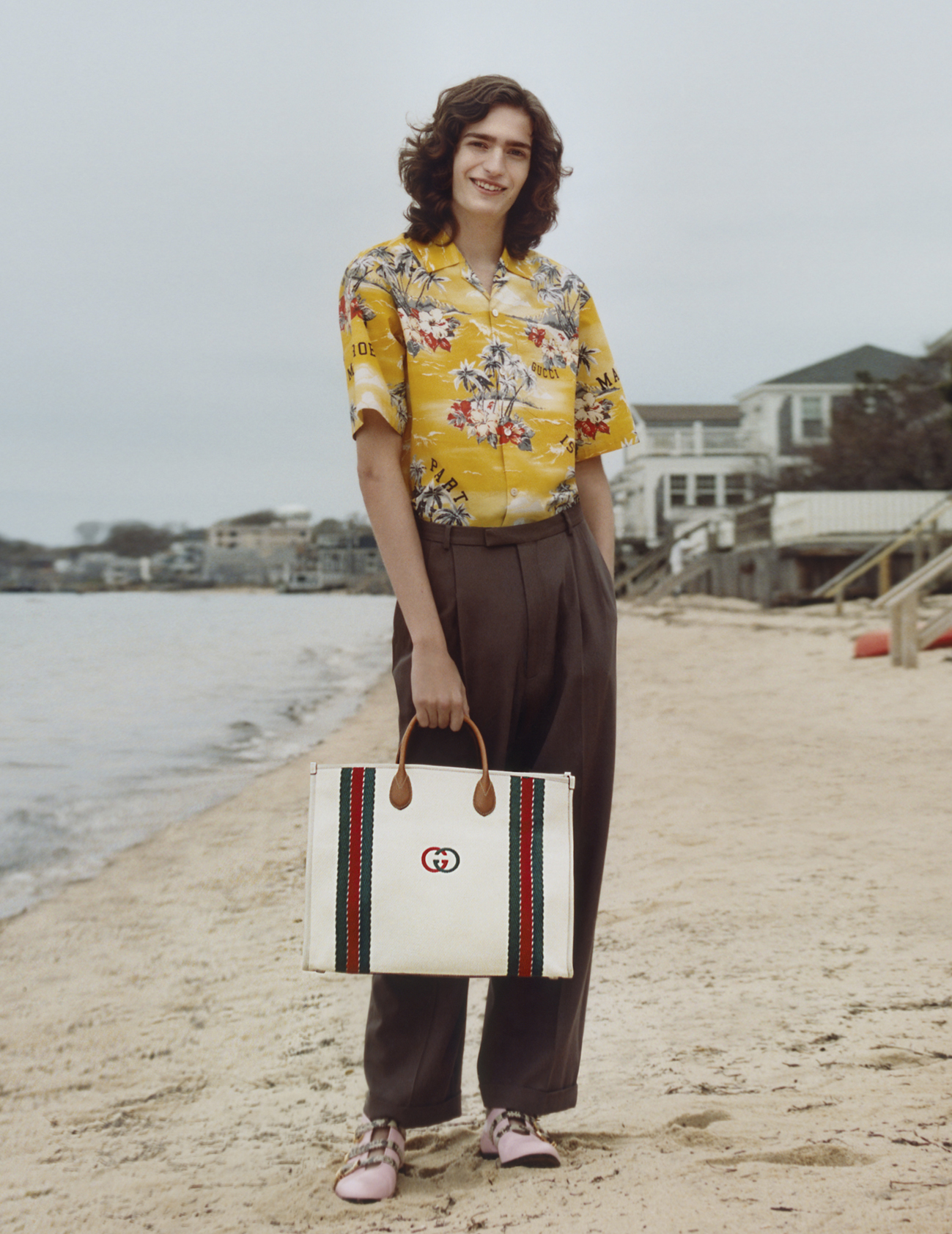 Wear… Gucci's Towards the Sun capsule
Summer's here, and if you've just spent the past weekend high on the fumes of Glastonbury, you're probably looking for a surefire method to come crashing back down to earth. Head to the beach wearing some pieces from Gucci's new Towards the Sun capsule: a collection of clothes and accessories made of light, fun fabric in gorgeous creams and blues. Lounge about in the shorts; store your sunblock in the bags. Check out the full collection on the Gucci website here.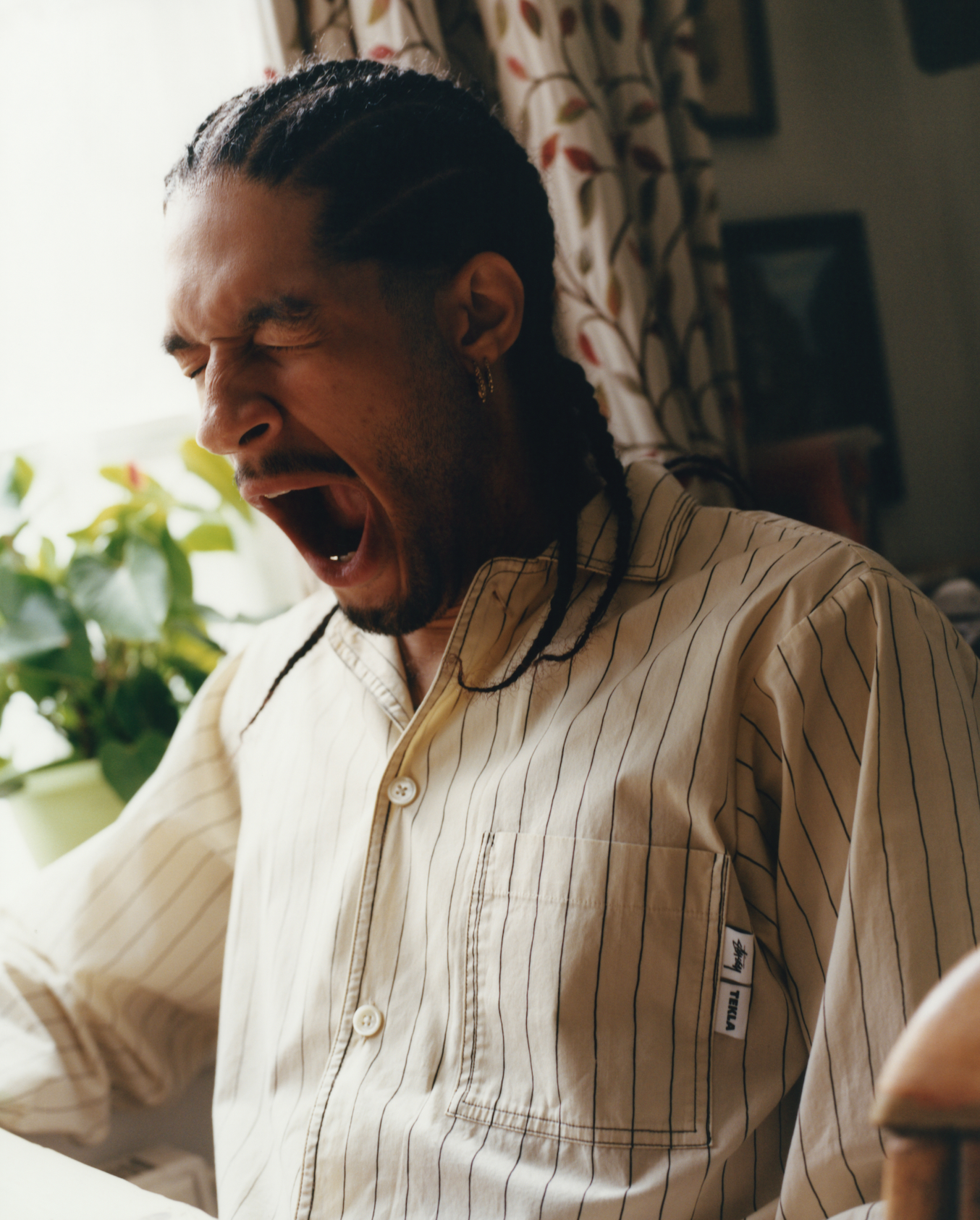 Snag… Stüssy x Tekla's link-up
A collaboration between two legends of lifestyle, skatewear brand Stüssy and the cool bedding, towels and sleepwear company Tekla Fabrics have come together for a second time to create this coveted new range. Grab everything from shorts to pillow-cases, sheets to towels, from Stüssy here or Tekla Fabrics here. We want it all, thanks.
Watch… The Black Phone
The last time Ethan Hawke made a horror movie with Scott Derrickson and Blumhouse Films, it was Sinister, a film that studies proved to be the scariest ever made. Now that glorious trio have returned for The Black Phone, a movie about a fucked up child abductor who snatches a teenager on the streets. When the teenager finds a phone in the shut-off room he's been held captive in, he suddenly discovers he can communicate with his abductor's past victims. It's in US and UK cinemas now.
Read… The Novelist by Jordan Castro
Our terminal obsession with modern day distraction is crystallised in Jordan Castro's debut novel, titled The Novelist. Set over the course of a single morning, in it, a young author sets out to write his autobiography, but can't seem to quite find the mental capacity to do so, instead being drawn towards mundane things like his Twitter timeline. A prescient, witty book. You can buy it physically here. Alternatively, grab the eBook.
Listen to… MILA and Zach Witness
A self-professed maker of "happy music", London-based MILA's scuzzy, summer alt-pop is hitting the right spot. This bike ride-friendly, wind-in-your-hair track feels like an ode to not giving a shit about anything but your own happiness. Blast it through some old headphones when the weather's not shit. Stream more of his stuff on Spotify here, or follow him on IG.
Texas-born Zach Witness spent his teenage years on the Dallas Boogie scene before blowing up, producing queer dance music inspired by his idols, and making tracks and remixes for Erykah Badu and Dua Lipa respectively. His solo EP, Sing the Dance Electric, is the greatest representation of the dance music maverick's sound yet. From it, he's dropped the latest single Frankie & Levan, paired with a music video from Grammy-nominated director David Wilson, you can check out above. Follow him on IG here too.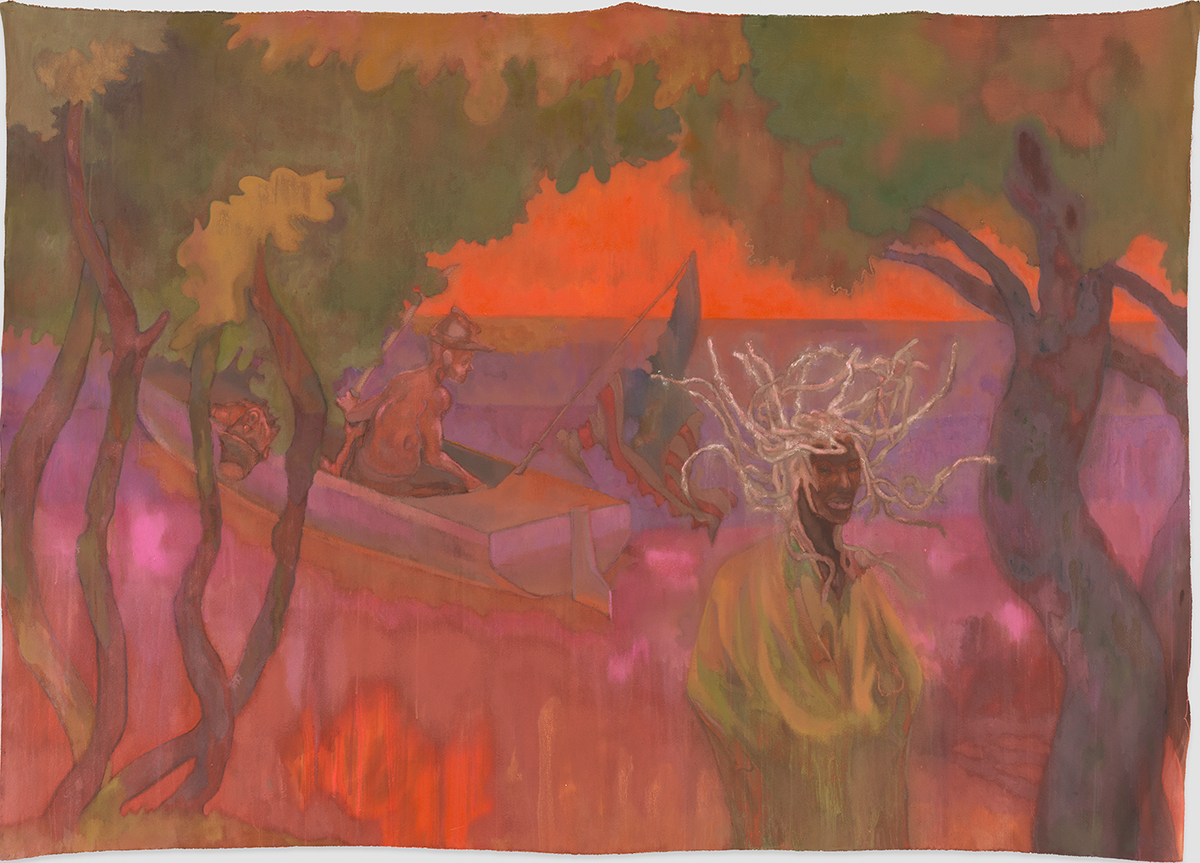 See… In the Black Fantastic and Sofia Coppola in LA
Curated by Ekow Eshun, In the Black Fantastic is a groundbreaking exhibition at London's Hayward Gallery in the Southbank Centre. In it, artists utilise fantastical elements to capture racial injustice and conjure up alternatives. The list of artists involved includes Nick Cave, Sedrick Chisom, Ellen Gallagher, Hew Locke and Wangechi Mutu. Book your tickets from 29 June here.
If you're in LA and admire the work of our favourite director Sofia Coppola, you'll be glad to hear there are two retrospective screenings of her work this week. At the American Cinematheque in Los Feliz, you can catch a screening of iconic fashion thriller The Bling Ring on Wednesday 29 June. Then on the 30 June, you can see a double bill of The Virgin Suicides and Picnic at Hanging Rock at the American Cinematheque's Aero Theatre. Both screenings will be preceded by a book signing and introduction from Hannah Strong, the i-D contributor and author of Sofia Coppola: Forever Young. Grab your tickets for both screenings here.