Photos documenting the Black immigrant experience in America
With their new photo series 'Welcome Home', NYC's Chucha Studios hope to uplift marginalised artists and facilitate systemic change.
Herrana Addisu had been thinking about her latest project Welcome Home since she was 12 years old — the age she moved from Bela, Ethiopia, to the US. "I've had this project in my mind for years because it's my story," she says. "When I first moved here, there were a limited amount of Black kids at my school, never mind Black immigrants, and I was thrown off trying to understand what it means to be Black in the United States." Now a multi-disciplinary artist and human rights specialist based in New York, Herrana's own immigration story is shaping her artistry. Founding a creative production company Chucha Studios, named after her late mother, she's working to reduce social disparities within marginalised communities by connecting the art of visual storytelling with systemic change.
Chucha Studios' latest production Welcome Home is a photography series exploring the specific plight of Black immigrants, who face a higher rate of deportation compared to other migrant communities due to increased policing and criminalisation. Working with people from diverse backgrounds and regions, Herrana wanted to highlight the strength and resilience of her community. "Even with all these elements working against us, our community is still here," she says. "And we're going to look fly while wearing all Black-designed clothing."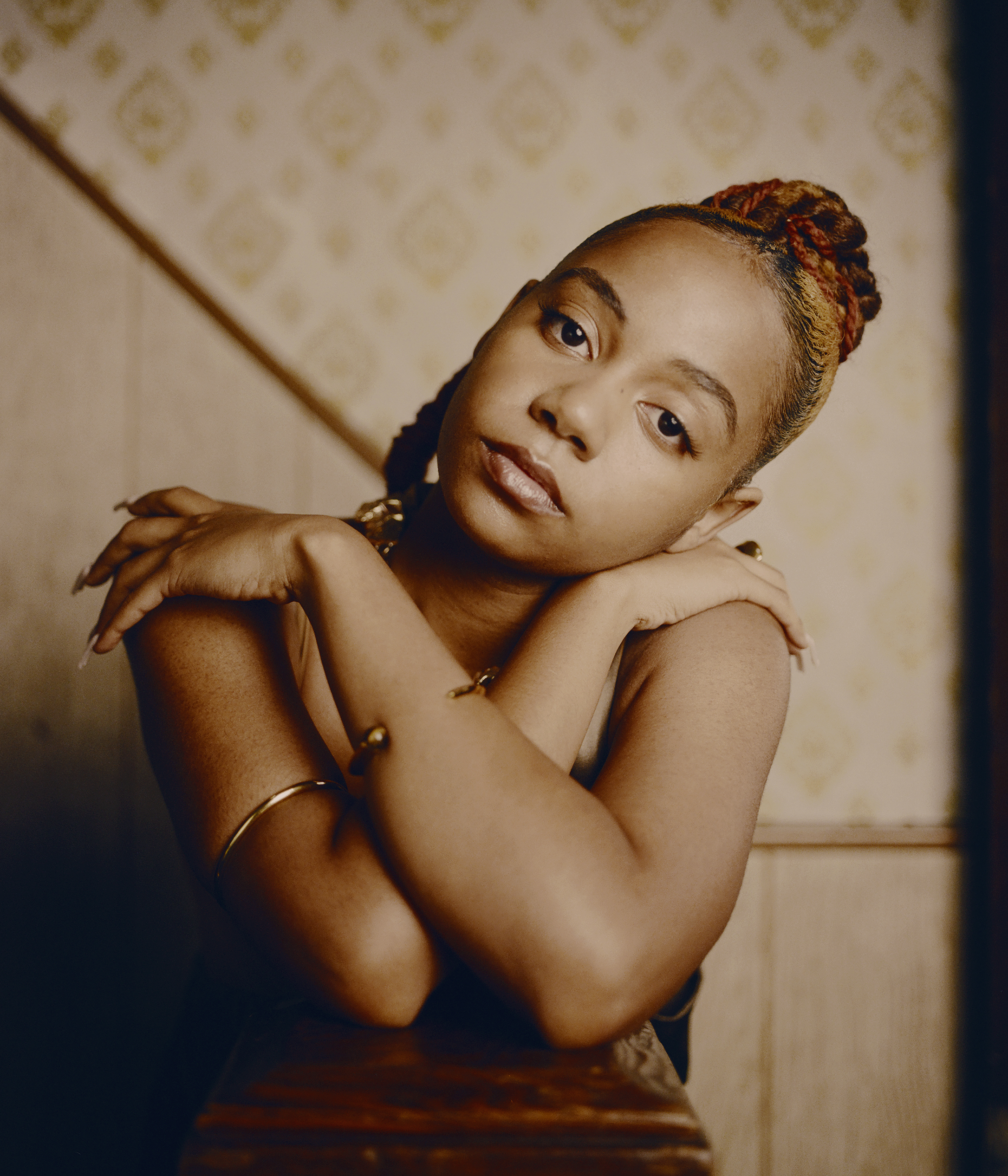 From the start to the finish of a project, Herrana is interested in uplifting fellow artists and creatives through Chucha Studios. Just this year alone, she has supported the production of Hardbody, an exploration of Black masculinity, cooperative building, environmentalism, and indigenisation by artist Moja Robinson; a photography series on criminalisation titled SUBER; and has been producing work for Black-owned brands like JéLuid Skin. She also has partnered with the fundraising collective B-Sides on a summer series with Brooklyn's Cafe Erzulie hosting Saturday midday parties starting June 11.
Herrana is determined to hold Black joy at the centre of her work and meaningfully impact the creative industry. Here, we spoke with the artist about what home means to her and how she recreated it on set.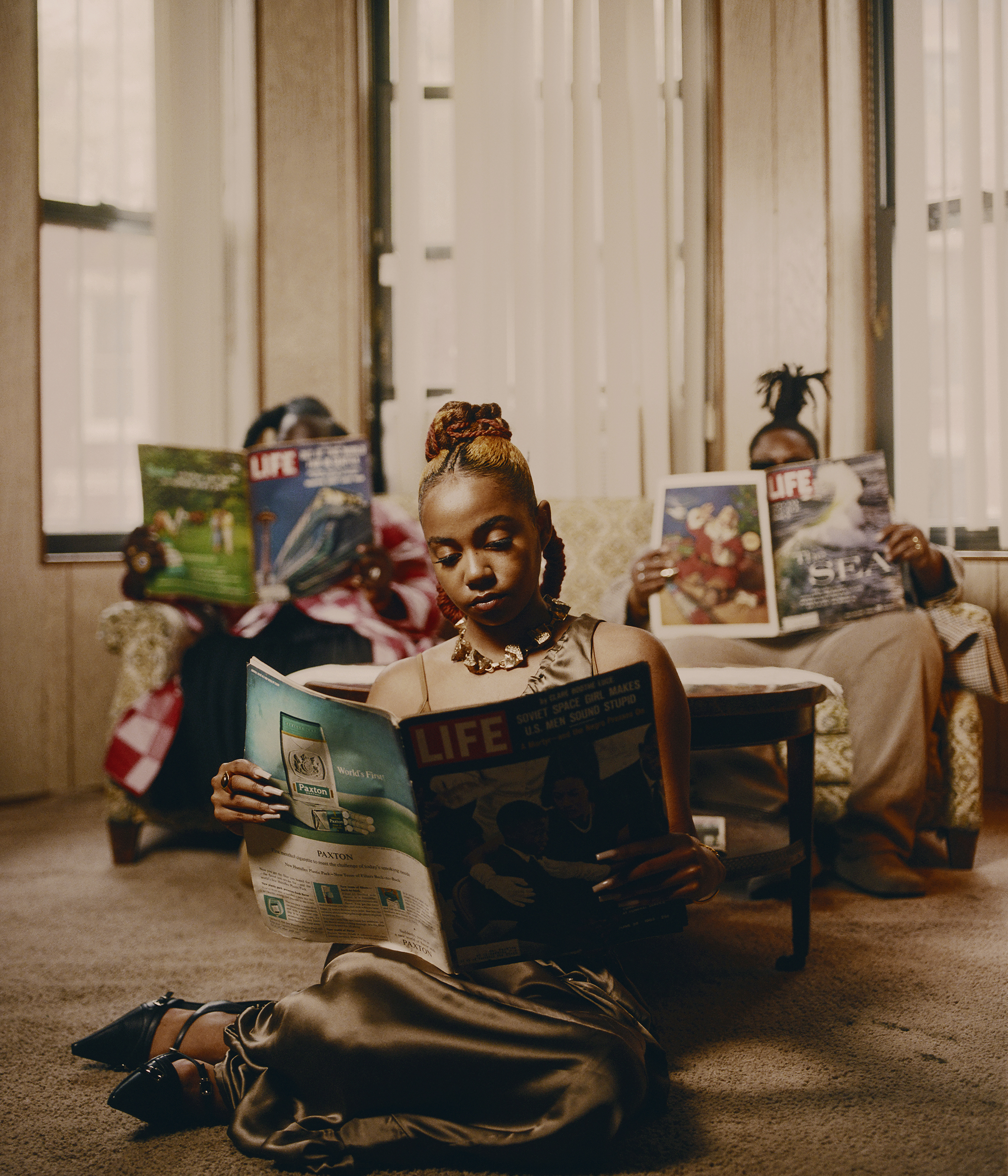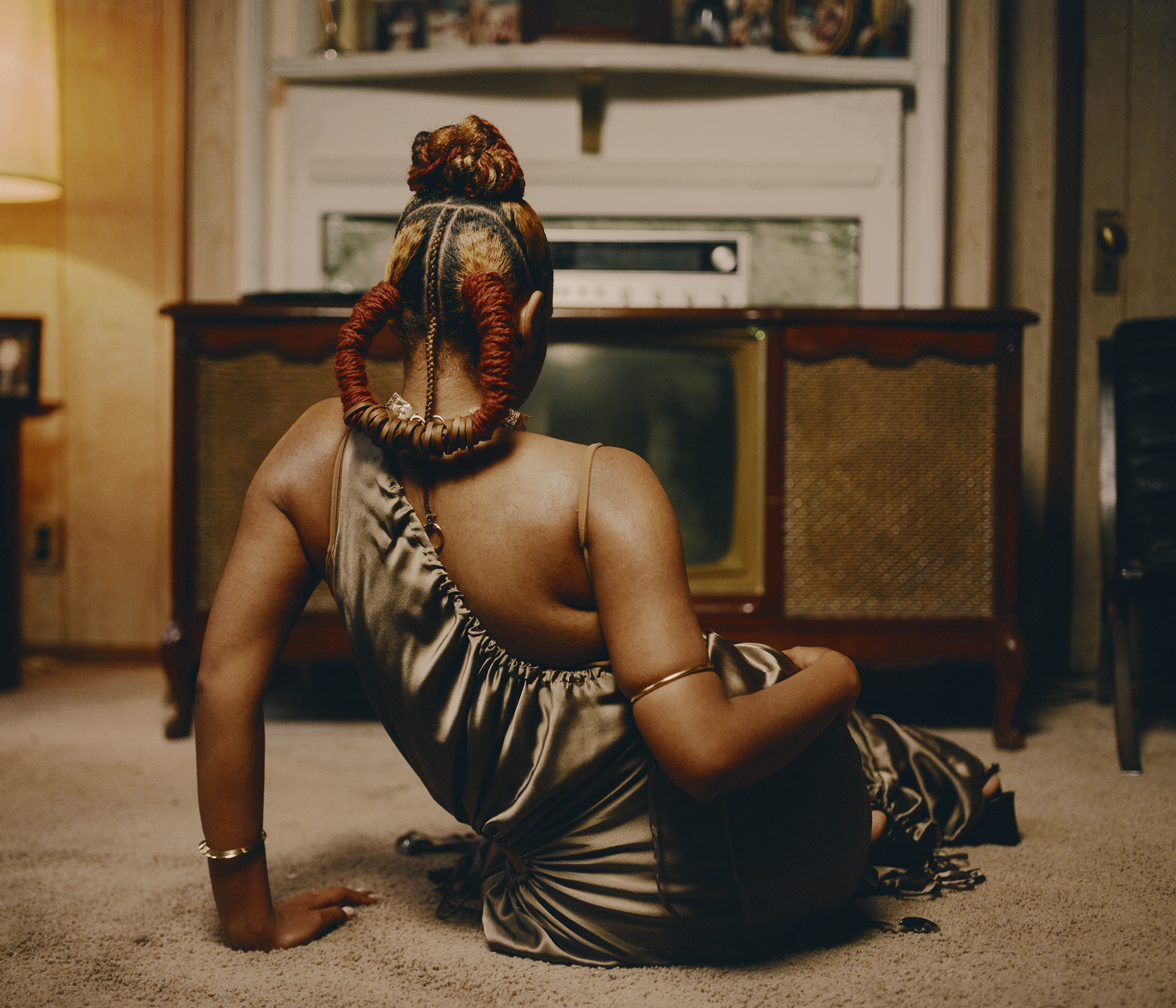 Tell me more about your thought process when putting this series together.
The creative concept for Welcome Home pulls inspiration from African photographers, Malick Sidibé, Fatoumata Diabaté and Seydou Keïta. We worked with an organisation to connect us with the three individuals and they all had really different stories that highlighted Welcome Home. I didn't want this to be another story that showed only the pain of Black people. Yes, there are systemic issues that are happening but the Black immigrant community sticks together. In my modelling and other creative work, whenever I meet other immigrants, they're always putting me on and I have also been inspired to see how hardworking the immigrant community continues to be. We're one of the most hardworking communities I've ever seen.
How did you assemble your team?
I had certain artists in mind for this project, some I met and worked with as a model, and others I was close friends with. The backbone of assembling and production was our producer Sarah Maria. Sarah and I met randomly two weeks before I started doing outreach for Welcome Home and we just clicked and went straight to work. Black girl magic was definitely an element here. We both had the same ideas for production: we wanted a set that was not draining for Black artists and we wanted it to be an environment where they enjoyed their craft and learned from one another. Sets are often not welcoming and you might be the token Black person on the cast, so everyone on the team wanted to work on a project they were passionate about — it was a very collaborative process that felt healing. We all felt emotional at the end and, while we were designing the set, a lot of people brought items from their own homes which we bonded over. Our set was kind of a family of its own.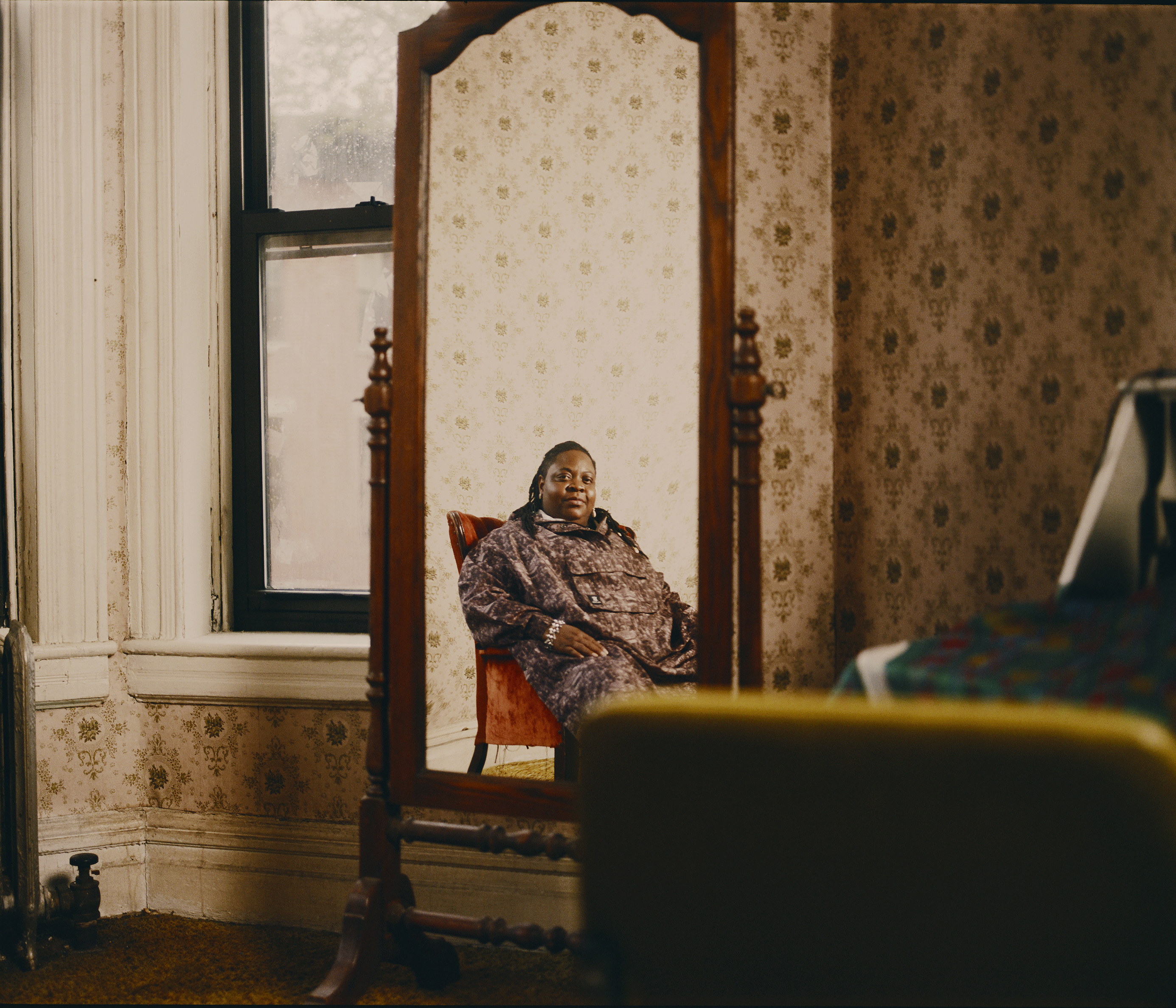 You really achieved a home feel, but also very opulent styling. Tell me about that.
Ryan Gale, our stylist, wanted to highlight Black-owned brands from the shoot so that we were highlighting Black stories through and through. We pulled from brands like Daily Paper and Third Crown, that are engaging in luxury goods and higher jewellery, because we didn't want them in regular clothes. We wanted chains, we wanted gold and for it all to be made by Black people. I wanted everyone in fire clothing and they looked amazing. I also wanted to highlight that creativity can be sustainable and you can engage with your community while producing great work.
Your studio is only a year old and already making big waves. What do you hope other studios and creative teams can take away from it?
I want to show the industry that inclusivity is possible and I don't want to hear excuses. For Black people, something bad happens and then the effort from the industry increases… but then it stops. It felt like nobody even remembered George Floyd's death anniversary this year. We know there's an issue, but now it's time to work on the solutions. This photography series told a meaningful story, but at the end of the day, it was a fire shoot. Imagine if this was a campaign for a brand! They would have been engaging in restorative justice by providing income within their already existing supply chain. When companies work with us to tell visual stories, they are indirectly creating room to give more opportunities and visibility to community members. I want to show that if a production company that's only a year old and is solely funded can engage in inclusive casting and storytelling, bigger teams and brands can too.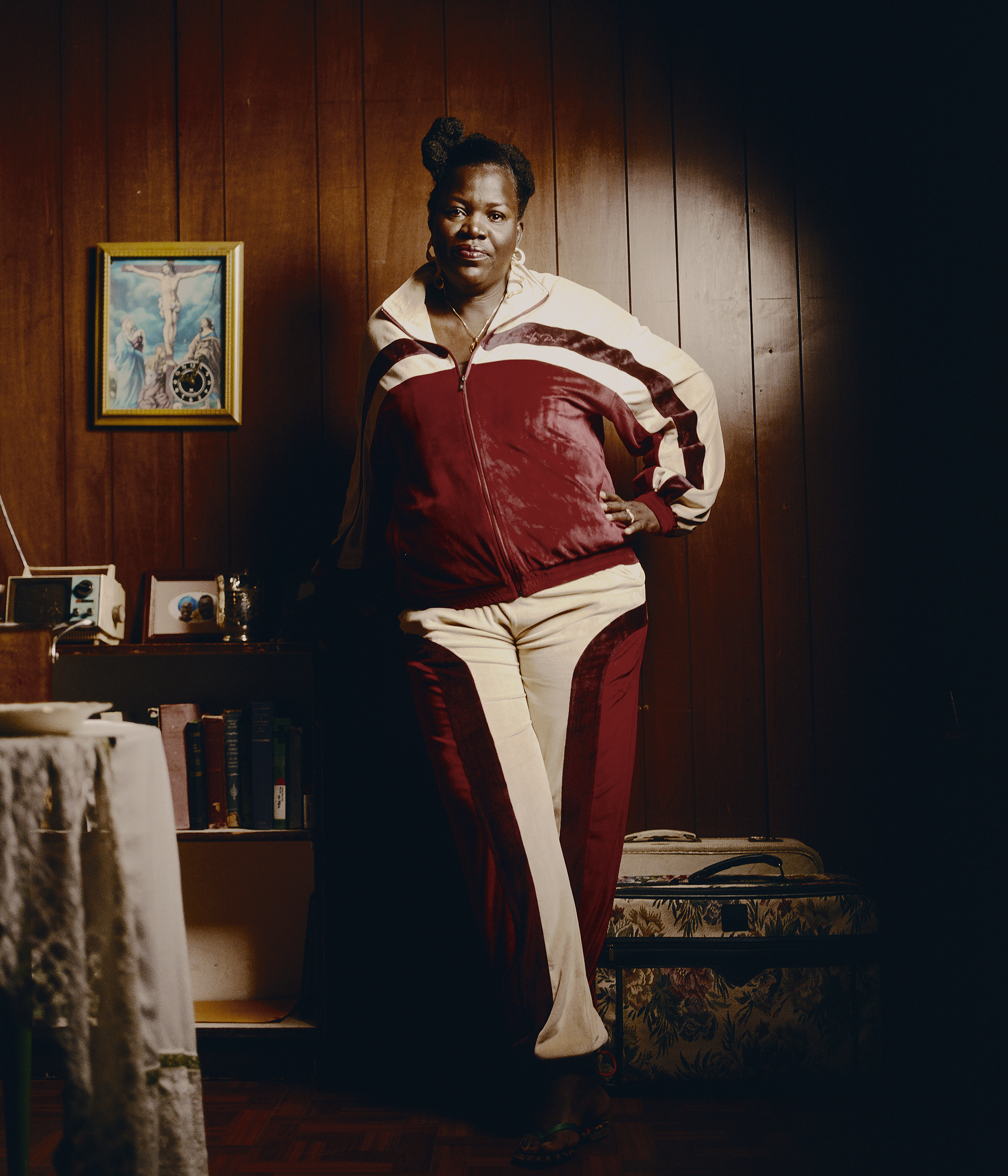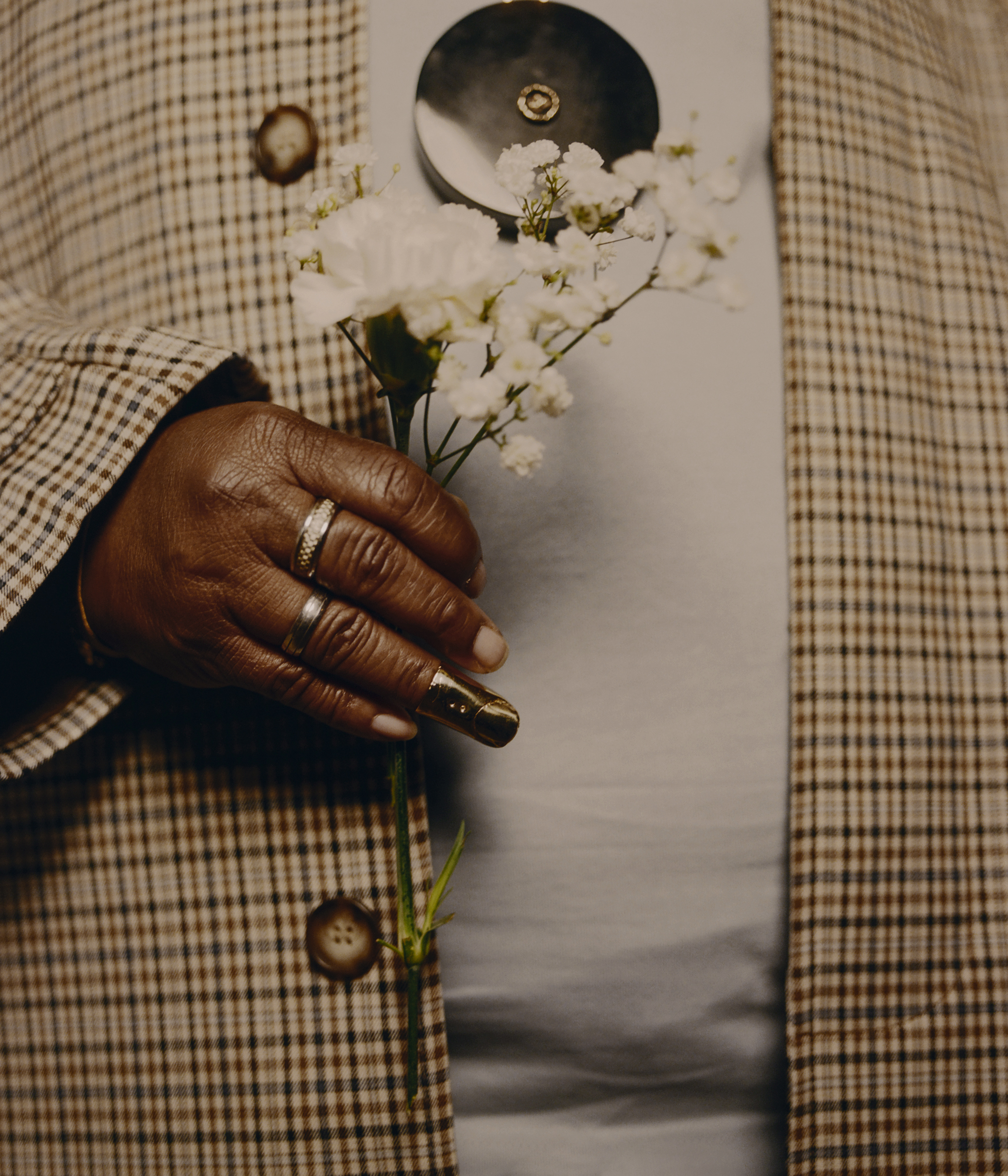 What else do you want to work on through Chucha Studios?
What makes us different from other creative agencies is that we try not to just cast models to bring visibility to marginalised people, we actually work with real people. So instead of casting a well-known model who's Black, we want to work with someone that's within the community. I want brands to work with us and to continue to connect brands and creatives with social initiatives and community-led organisations. We also might take Welcome Home global and tell stories of Black immigrants within different cities. I would love to work with different brands to showcase their work and implement our theory of change.
You had lengthy conversations with each of the models in this project. What were their stories?
Olabisi is a proud mother and an advocate for the Black immigrant community in Queens. She holds a masters in information technology from the University of Lagos and currently works as a case manager at DSI International, a nonprofit organisation that provides resources to empower immigrants. Morelys moved from the Dominican Republic at the age of 12 to Spain, before moving to the US. She is currently a journalism student at Morgan State United and is the president of UndocuBear MSU, a student-led organisation committed to educating and elevating the voices of the undocumented community. Cristian E Reyes Blanco shared his experience as a trans man who is Black and also an immigrant. Growing up in his hometown in Tornabé, Cristian moved around in South America before moving to the US, but struggled due to the language barrier as his native language is Garifuna, a language spoken by the Afro-indigenous population.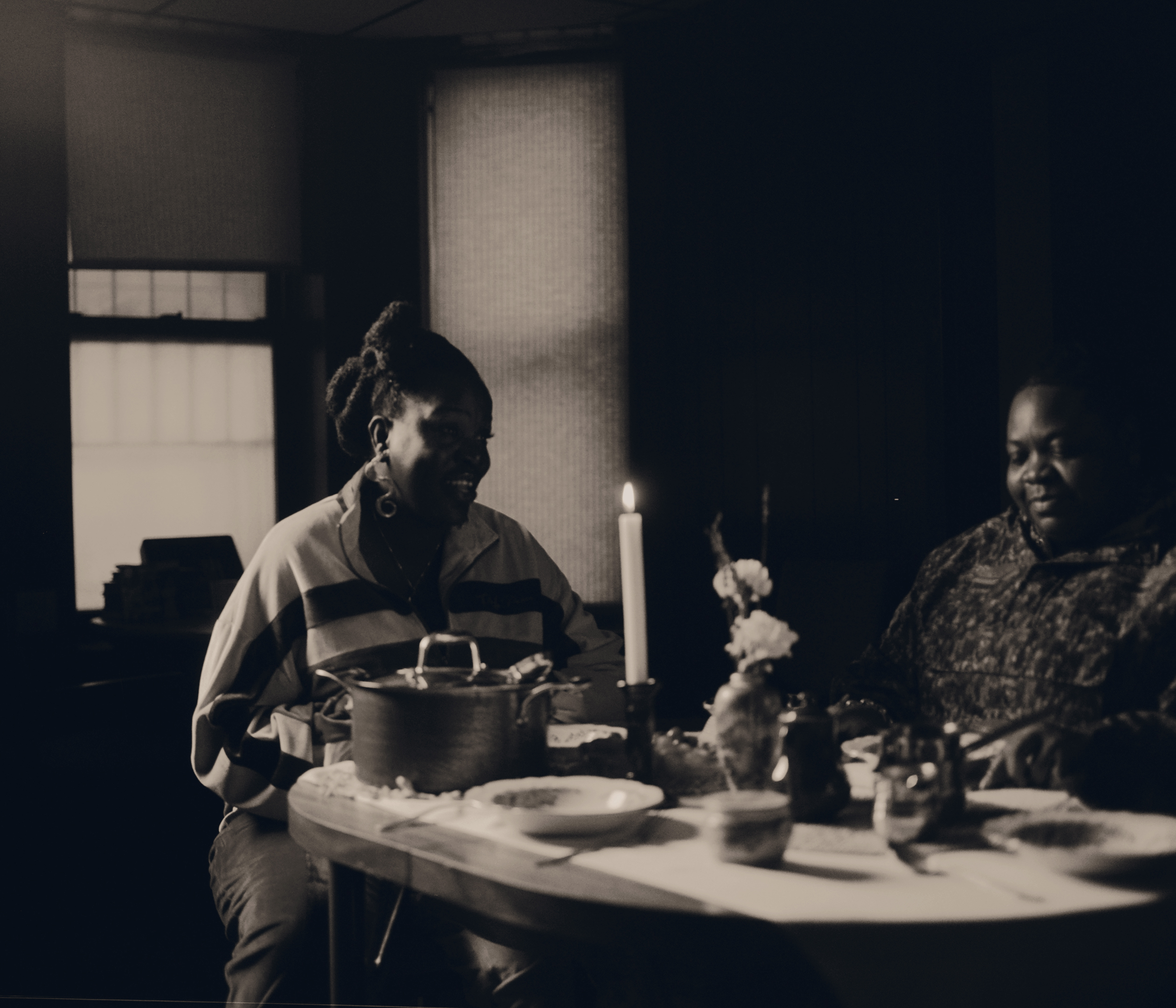 What did they hope people take away from this project?
Olabisi wanted people to take away that "Black immigrants are strong and resilient". She also said her community is what gives her strength and she wants the African diaspora to be proud to be Black immigrants. Morelys wanted people to care and hear Black immigrant stories, not only because of the stigma and hardship within the community but because immigration is a human right. And Cristian wanted anyone that relates to his story to continue to fight, accept themselves with love and remember that there is always light at the end of the tunnel.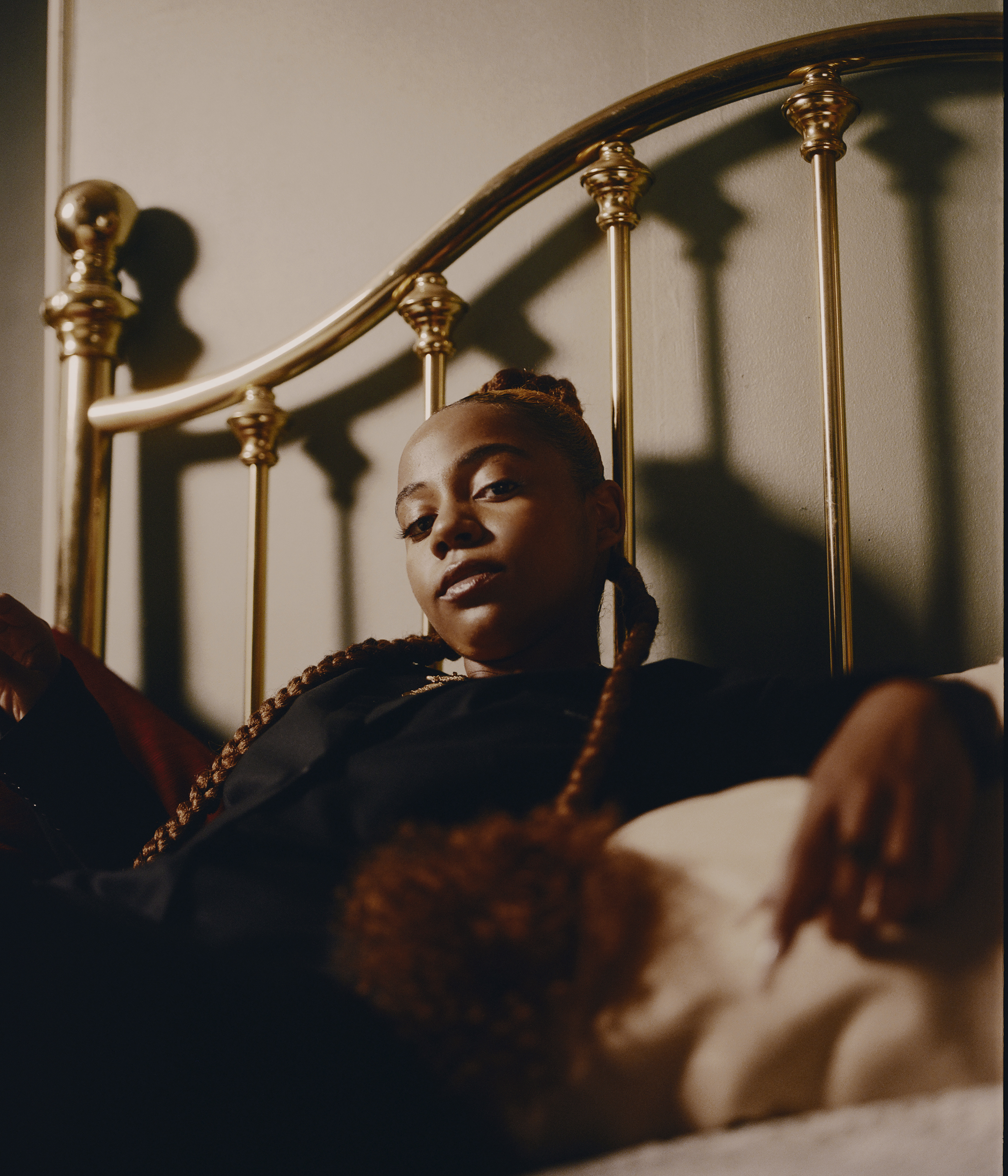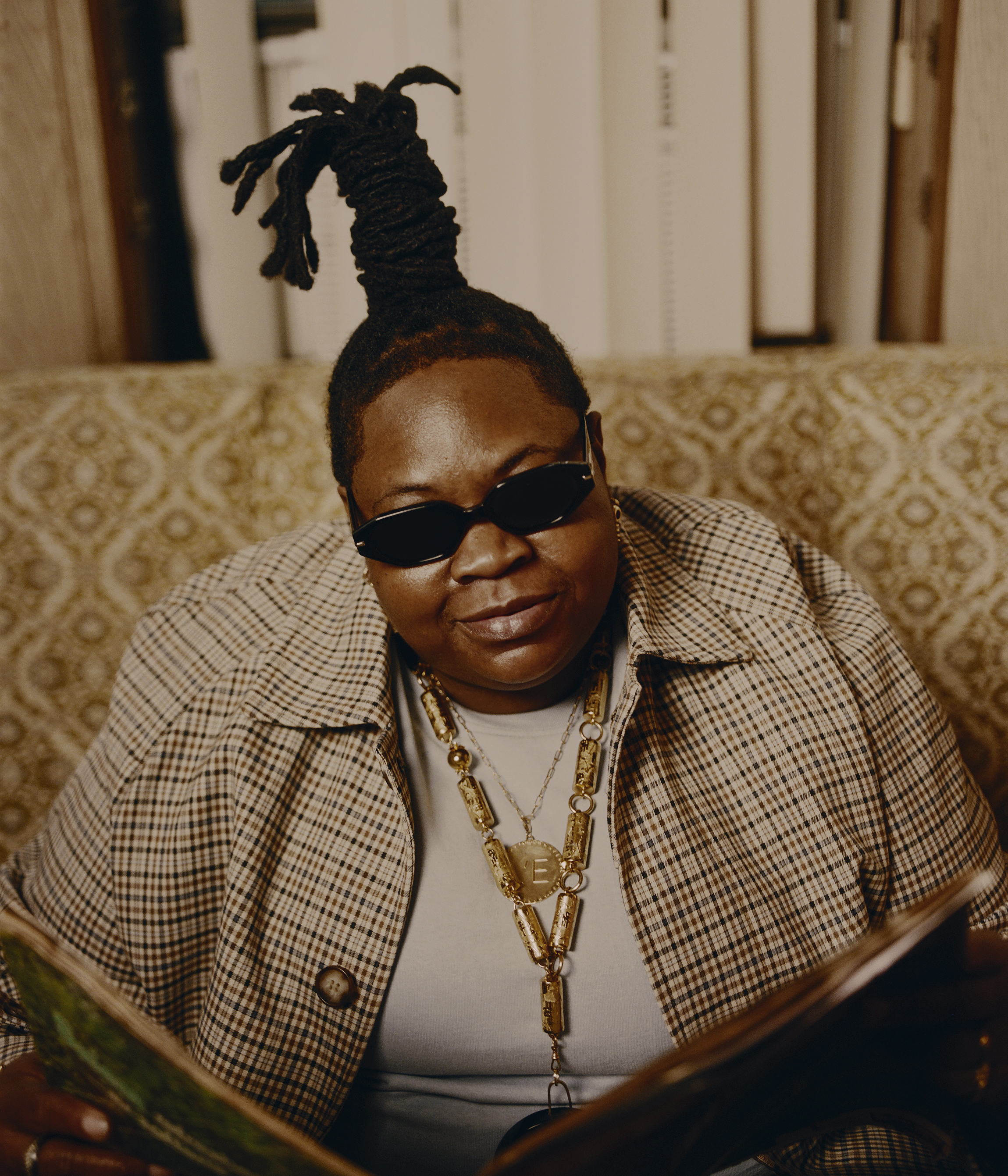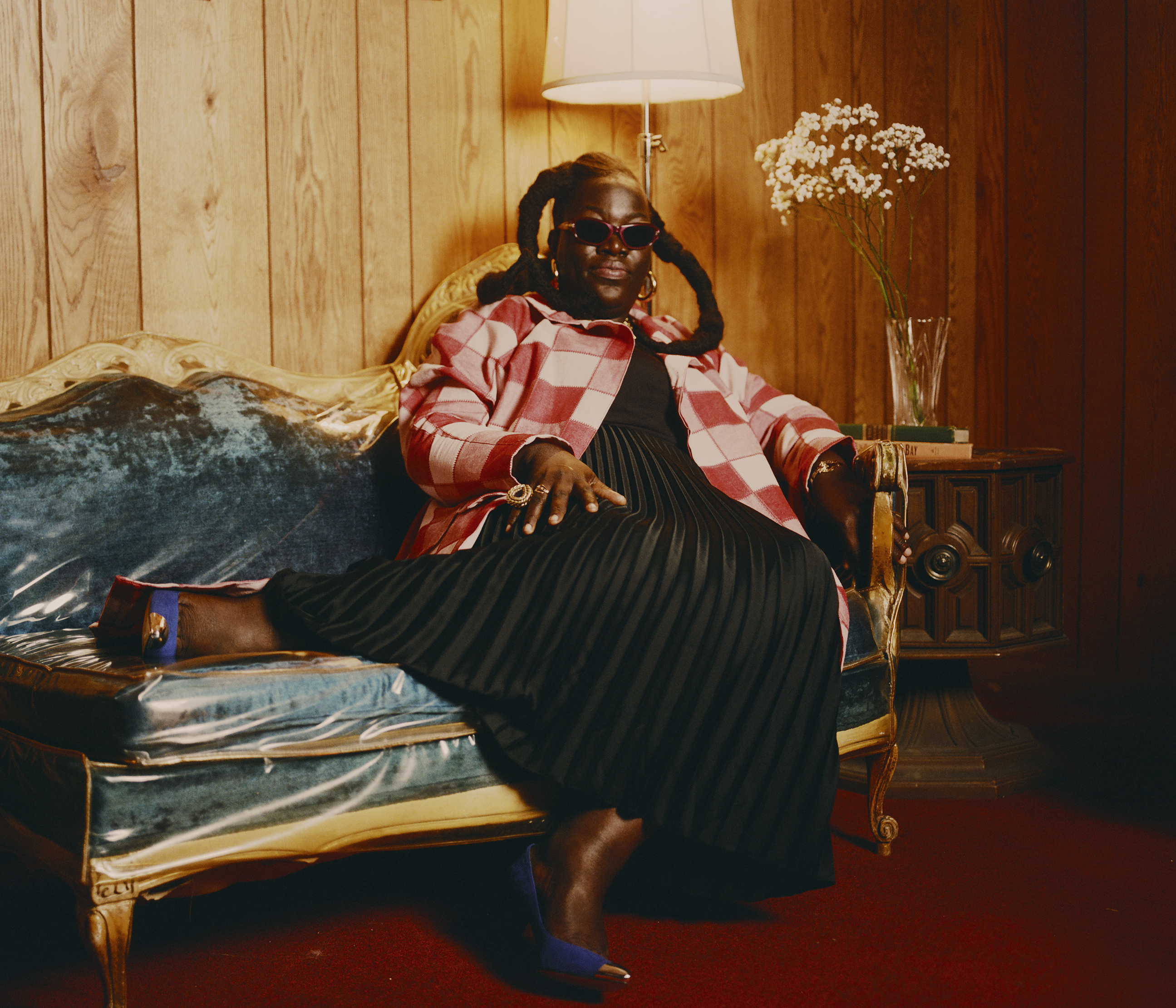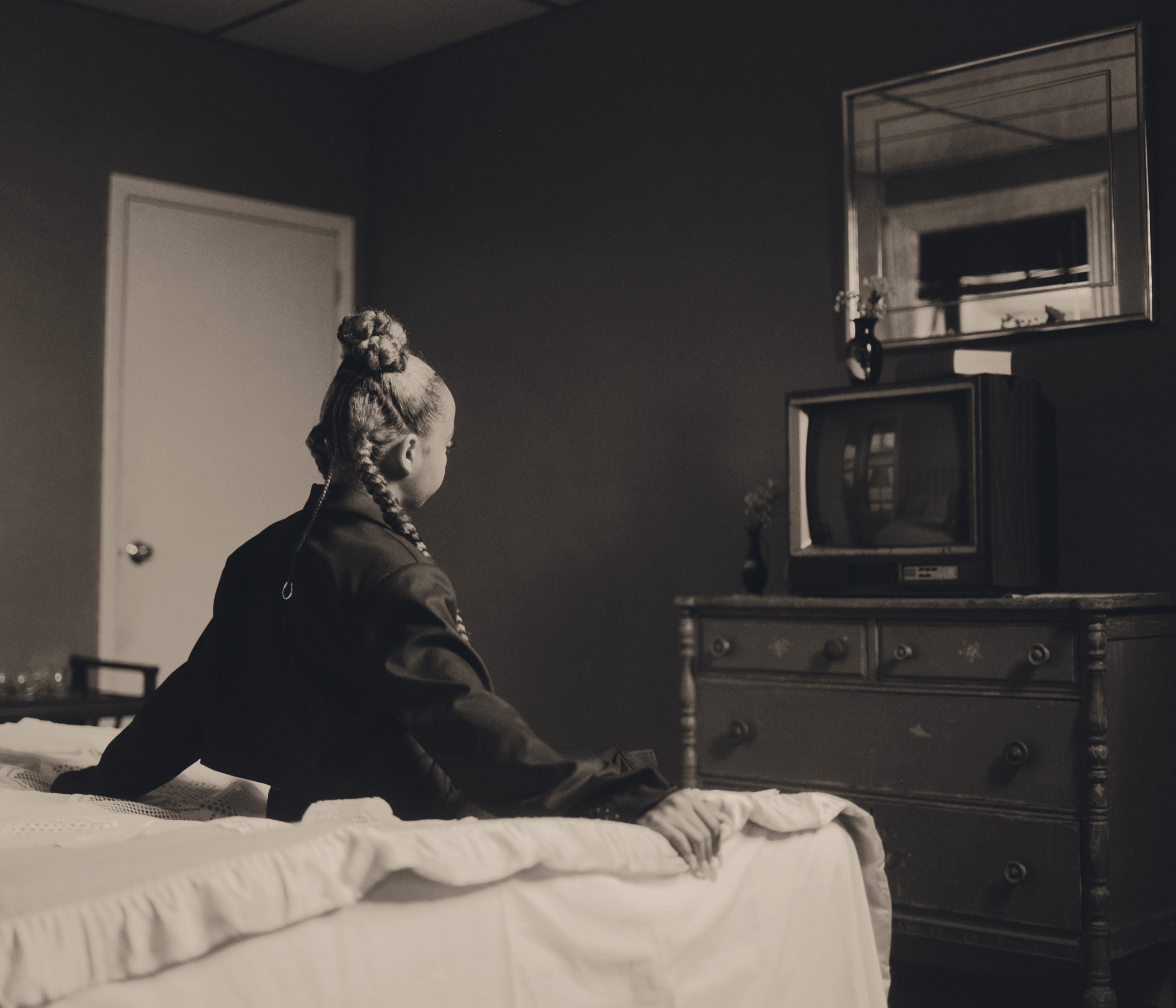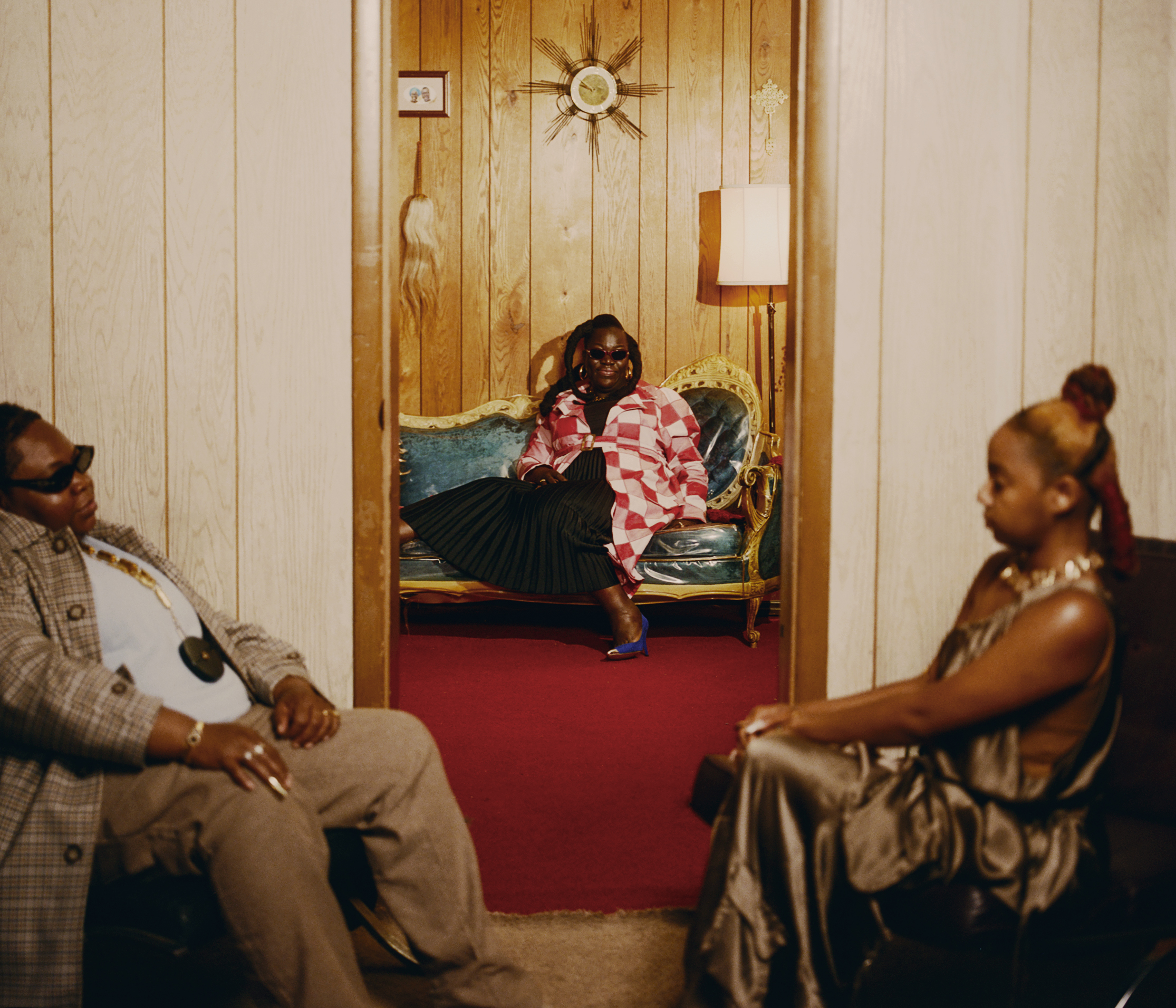 Follow i-D on Instagram and TikTok for more photography.
Credits
---
Photography Kendall Bessent.
Styling Ryan C Gale.
Creative direction Herrana Addisu
Hair Brittany Taplin
Makeup Sade-Amour Mirabal
Production Sarah Maria
Production assistance Mia Aba, Mona Gaballa and Priya Sahdev
Set design Hantz Jean-Francois and Nikita Freyermuth at Anima Studios
Translation Christopher Zapata
Models Olabisi Ayo-Ademokun, Morelys Urbano and Cristian E Reyes Blanco wearing L'Enchanteur, Third Crown, Oma the Label, No Sesso, Daily Paper, Brother Vellies, Reike Nan, Birkenstocks, Gentle Monster and Universal Standard.
Tagged: