Bella Hadid, Chloë Sevigny & Megan Thee Stallion get cheeky for Mugler SS22
Exclusive photos of the all-star cast stepping out of the (literal) box and into Hollywood for Casey Cadwallader's latest fashion film.
Photography Lengua
"This season, I was just dying for the walls to go boom!" exclaims Casey Cadwallader. For SS22, the Mugler creative director is thinking outside of the box, quite literally. In the third and final installment of Mugler and Torso Solutions' fashion film trilogy, the house and its muses have finally broken out of the black-and-white confines of seasons past. With four walls obliterated, an all-star Mugler cast including Bella Hadid, Chloë Sevigny Dominique Jackson and Megan Thee Stallion take us on a sexy, surreal jaunt through the backlots of Hollywood, serving up scene-stealing performances in homage to silver screen stars and Hollywood icons past and present.
"Click the cam, roll the scene," sings Shygirl. The film opens with Megan making her long-awaited debut in the Mugler cinematic universe. Alongside a brigade of denim-clad video vixens, the rapper is giving us Angelyne-meets-Brooke-Shields, serving body in a fictional billboard campaign for the house's latest denim offering. Remember SS21's black lycra thong jeans? This season, Casey has upped the ante with a line of 'naked' jeans cut with 'Illusion tulle', a new house signature that creates an impossible, trompe l'oeil effect. Megan struts across set, her legs wrapped in two slithering denim spirals; her dancers twerk for the camera, a floating denim pocket on each cheek.
"This whole idea of focusing on the bum as much as other people focus on the boob is something I really took from Manfred," Casey says, referring to the label's founder, who passed earlier this year. Casey references the late designer's AW95 Couture collection, which featured a dress that exposed the décolleté de la derrière, or the "butt crack," to use Casey's Americanism. The creative director is, in fact, interested in transporting and transposing these French couture sensibilities into the contemporary world of American fashion and streetwear — "making these ideas attainable for younger people, in a way," he explains.
The couture-inspired theatrics of Mugler's new tulle take centre stage this season. Elsewhere in the film, Bella emerges from a vintage stretch limousine wearing an Illusion catsuit that pushes the concept of the naked dress to the extreme. "This collection really started with trying to push 'illusion' as far as we could take it, trying to go as fine and as itty bitty as you can in order to cover someone," Casey says.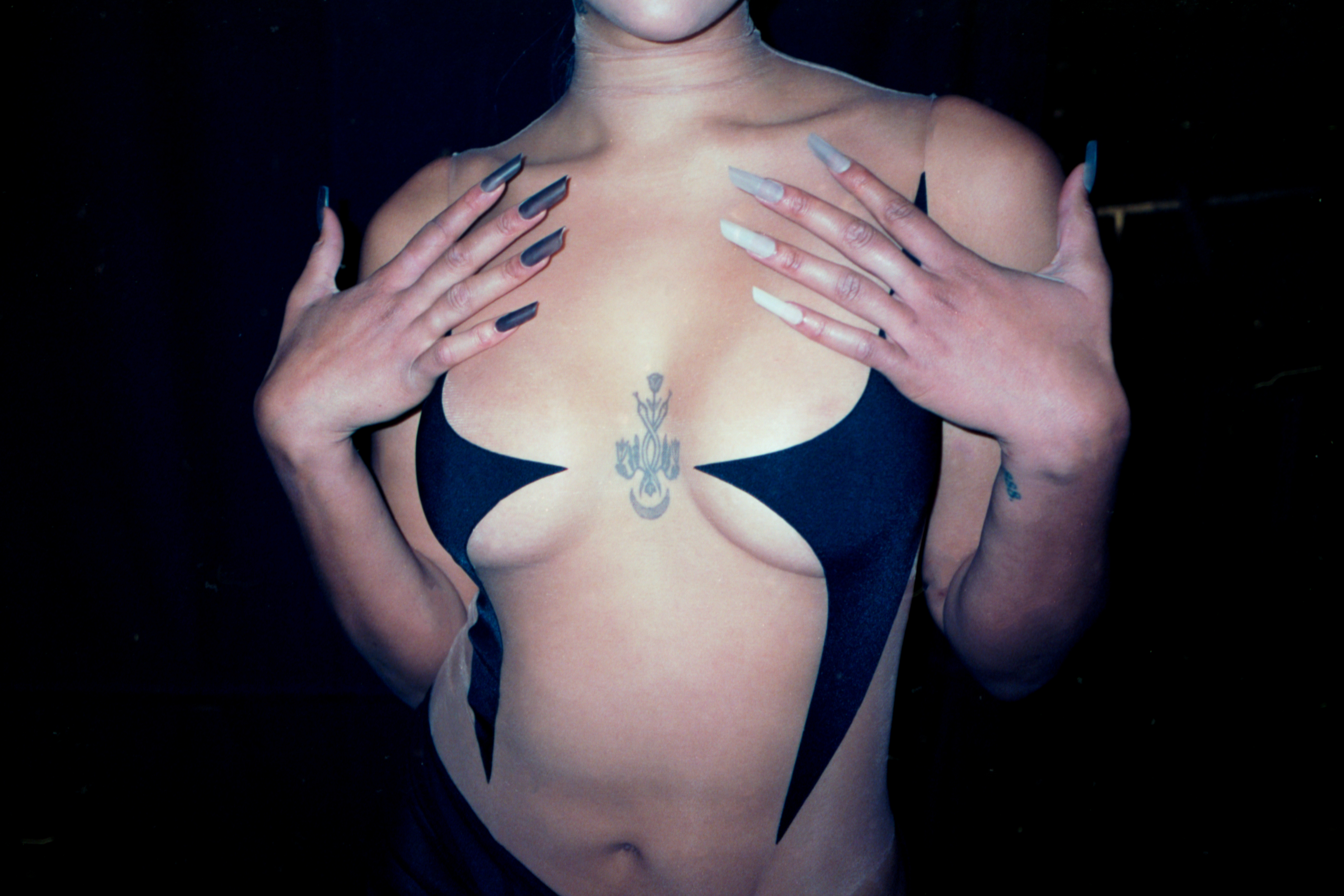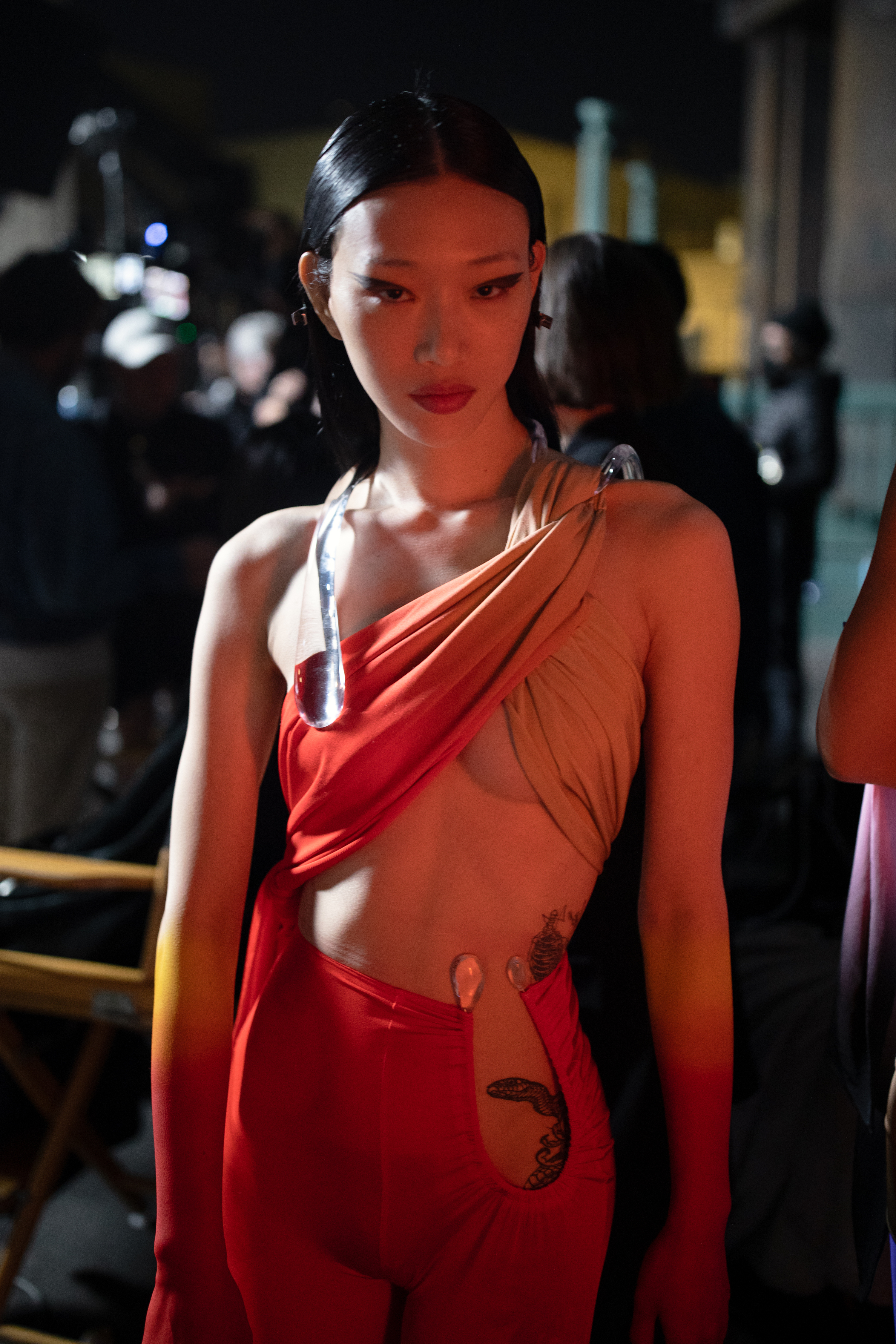 90s supers Amber Valletta and Shalom Harlow join Bella at the limo. Nearly as naked, dressed in an Illusion bodysuit and slashed tailoring, the duo kiss and canoodle on the hood of the car in a hypnotic sequence that channels the high-octane, erotic energy of Crash and Titane. "We all think the limousine saw a lot of action in the 90s because it made everyone transform into some sort of rockstar version of themselves. Everyone loved to perform on that car," Casey says.
"I think Mugler has always been about the performance," he continues, explaining how Old Hollywood sets and screen sirens like Marlene Dietrich inspired the late designer's singular sense of drama. "For me, I try to bring that drama through self-expression. I'm impressed by many different types of people, and I want to tell their stories and show their soul to the world." While Casey's muses are much more diverse (this season, stalwarts like Dominique and Eartheater return, while Chloë makes a jaw-dropping cameo), they all possess an inherent knack for performance.
Perhaps this is why Casey's drawn to dressing popstars, like Dua Lipa, whose ongoing tour has been outfitted exclusively by the house of Mugler. He recalls the singer slipping into her custom crystal-embroidered catsuit during their final fitting and sighing with satisfaction, "I'm ready." It was a major moment for Casey, and cemented, for him, the kind of work he is doing at Mugler. "That's exactly [how] I want everyone who wears Mugler to feel," he says. "I like the idea that these clothes bring you out of your shell, they bring out the fierce side of yourself that I think a lot of people have, and that I think they might need a little push to access."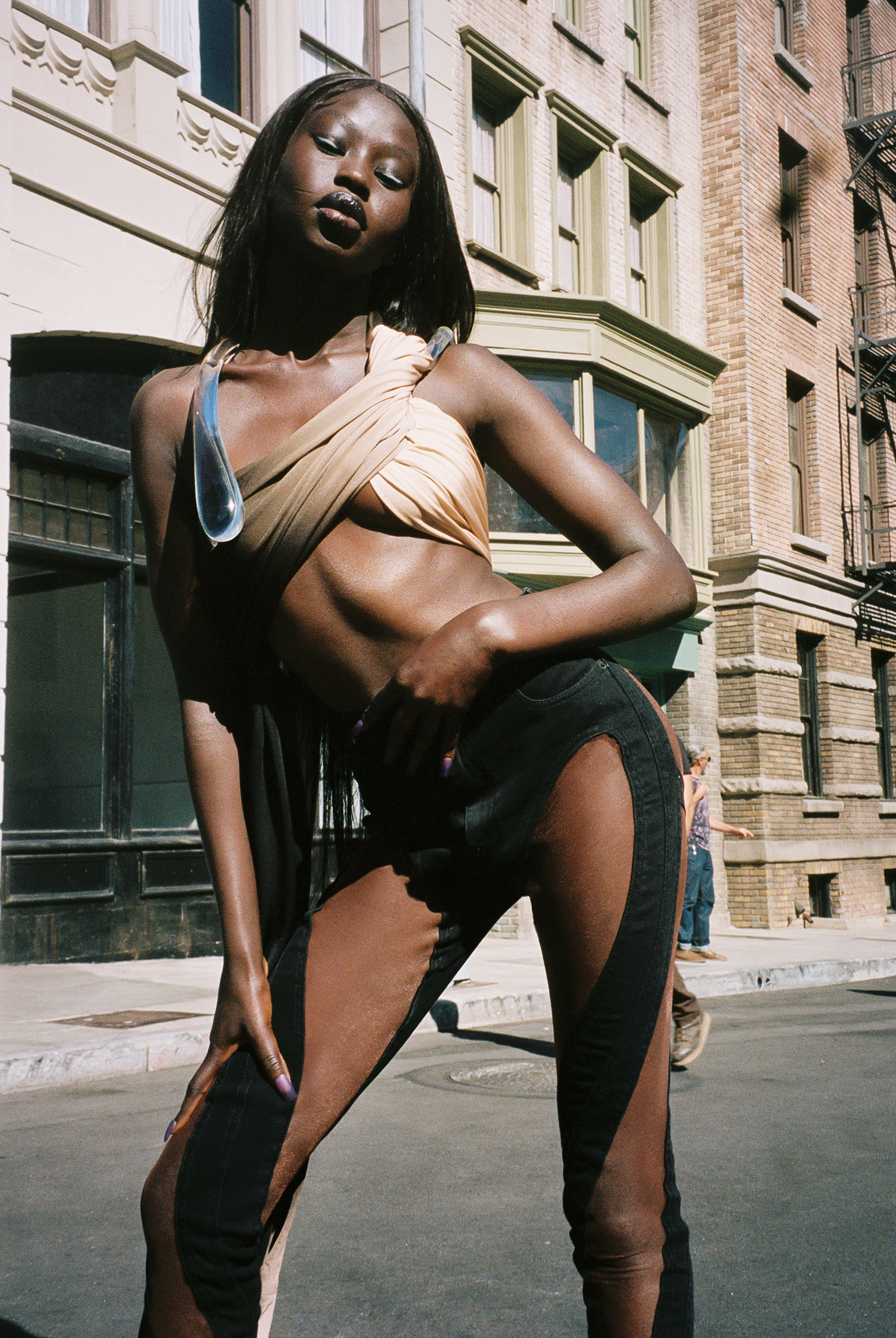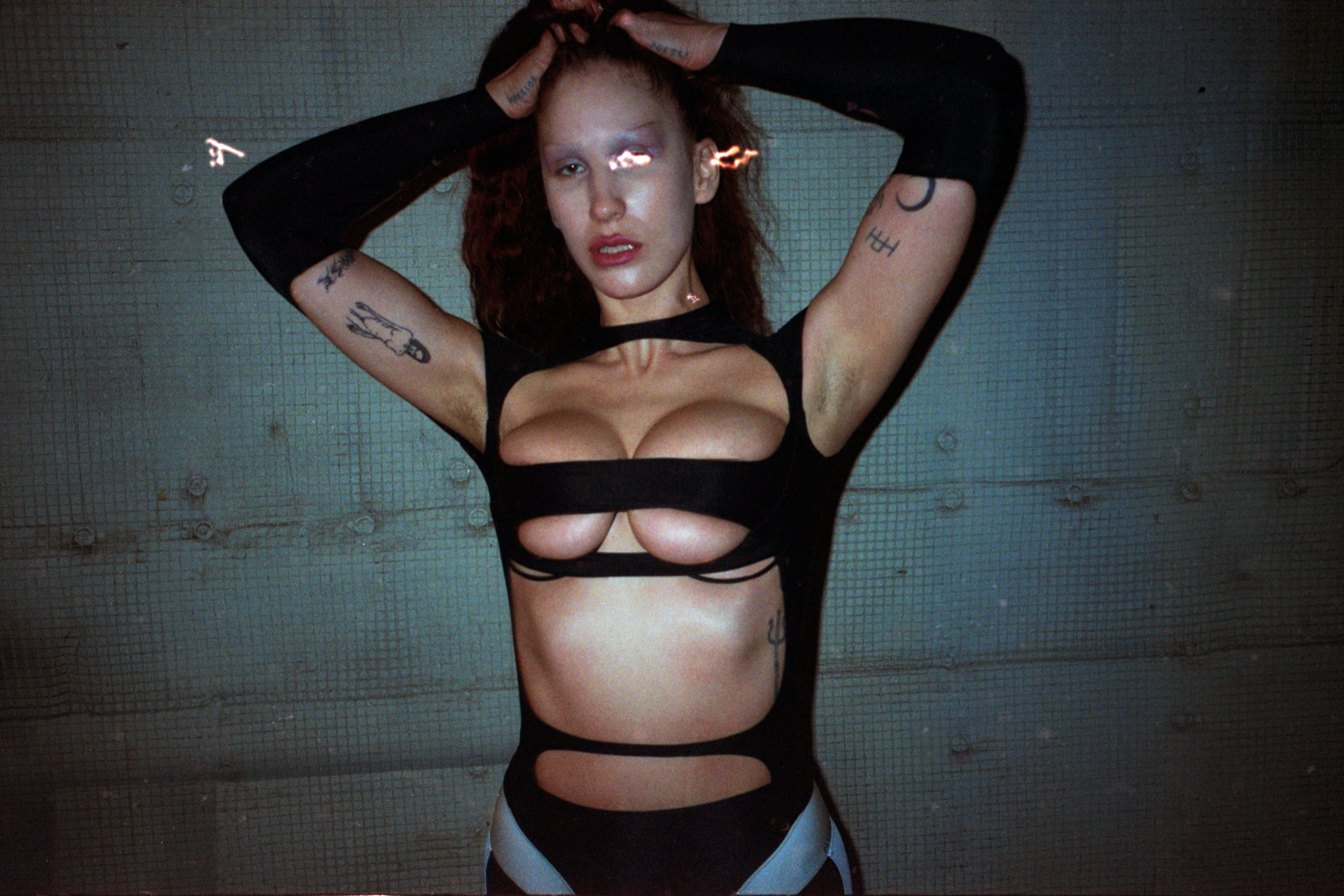 Paying tribute to the late Manfred Thierry Mugler and his penchant for performance, the film's grand finale sees prima ballerina Maria Kochetkova and vogueing superstar Barbie Swaee take to the spotlight in an emotional, electric dance number. Black Swan doppelgängers, the duo perform back-to-back wearing one of Mugler's favourite designs: a sequinned halter dress suspended from a sculpted plexiglass collar, pulled from the house's SS98 couture collection. "That scene means a lot just because it's about loss, but it's also about making the heritage live on, pushing it forward and keeping it alive," Casey explains. For SS22, he's reincarnated the iconic, archival piece, creating a series of Perspex harnesses, Alien-esque hooks that clutch at colourful chiffon dresses and loops that carve out new erogenous zones.
While SS22's flick closes out Mugler and Torso's trilogy of fashion films, Casey hints at, perhaps, the chance of a sequel. "I don't think it's necessarily over," he teases. "I think there are different things that can be done." Sequel, prequel or none of the above, however, Casey is adamant about maintaining Mugler's momentum into the future. "I don't want to go back," he says. "Most people have gone back to what they were doing before [the pandemic]. Me, I've learned something. There's been a shift in me during these past three years and I'm not going to go back and forget about it."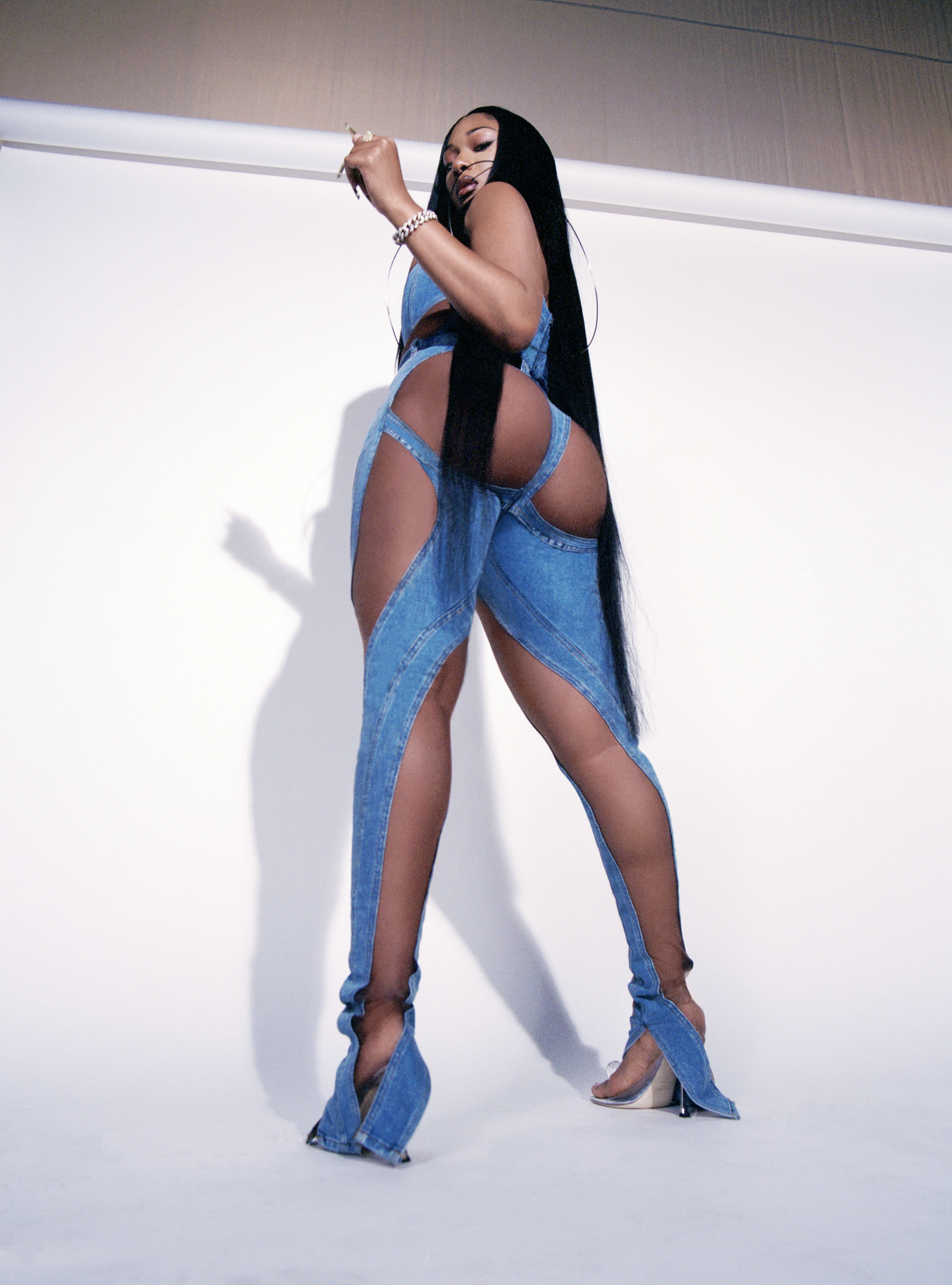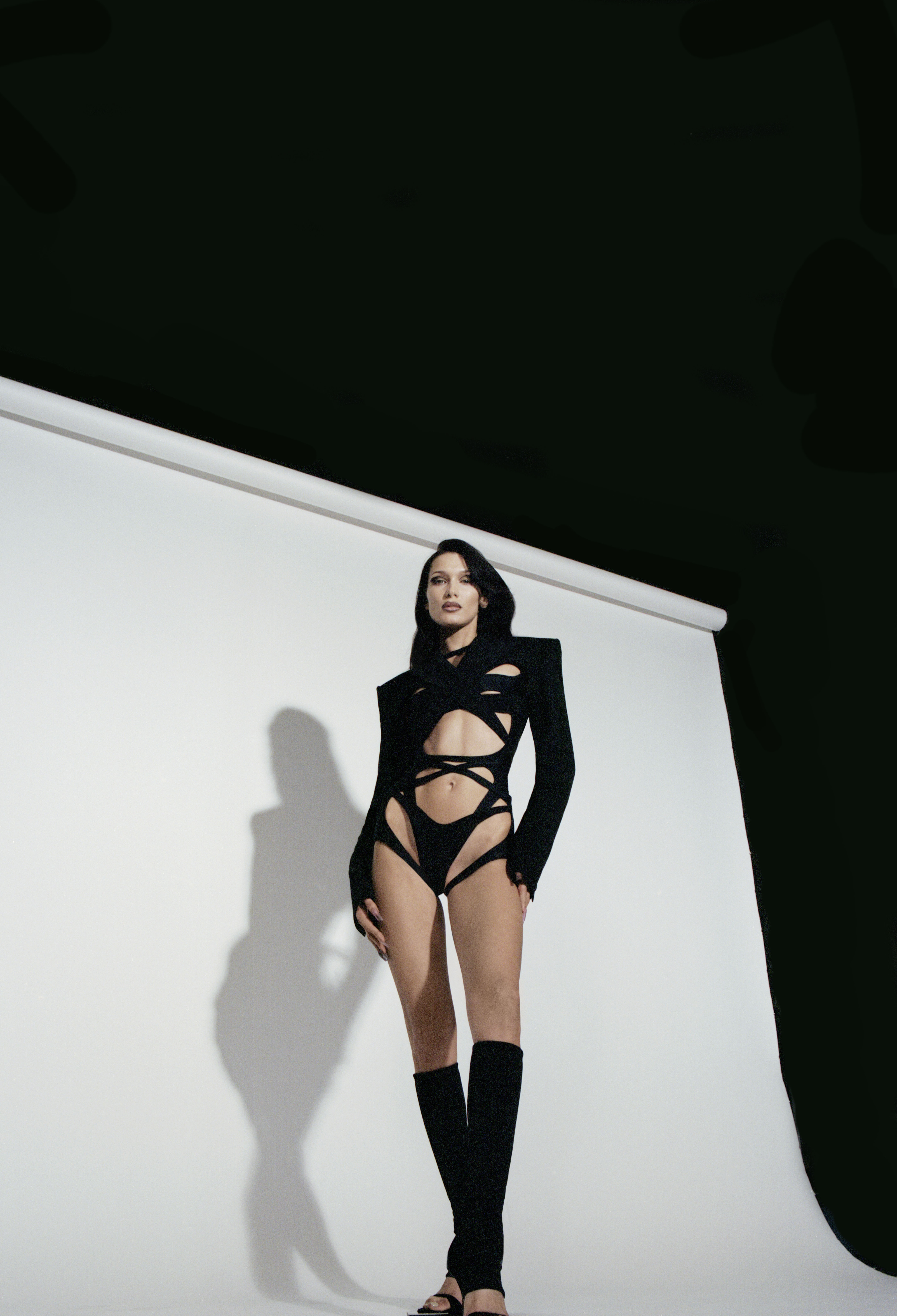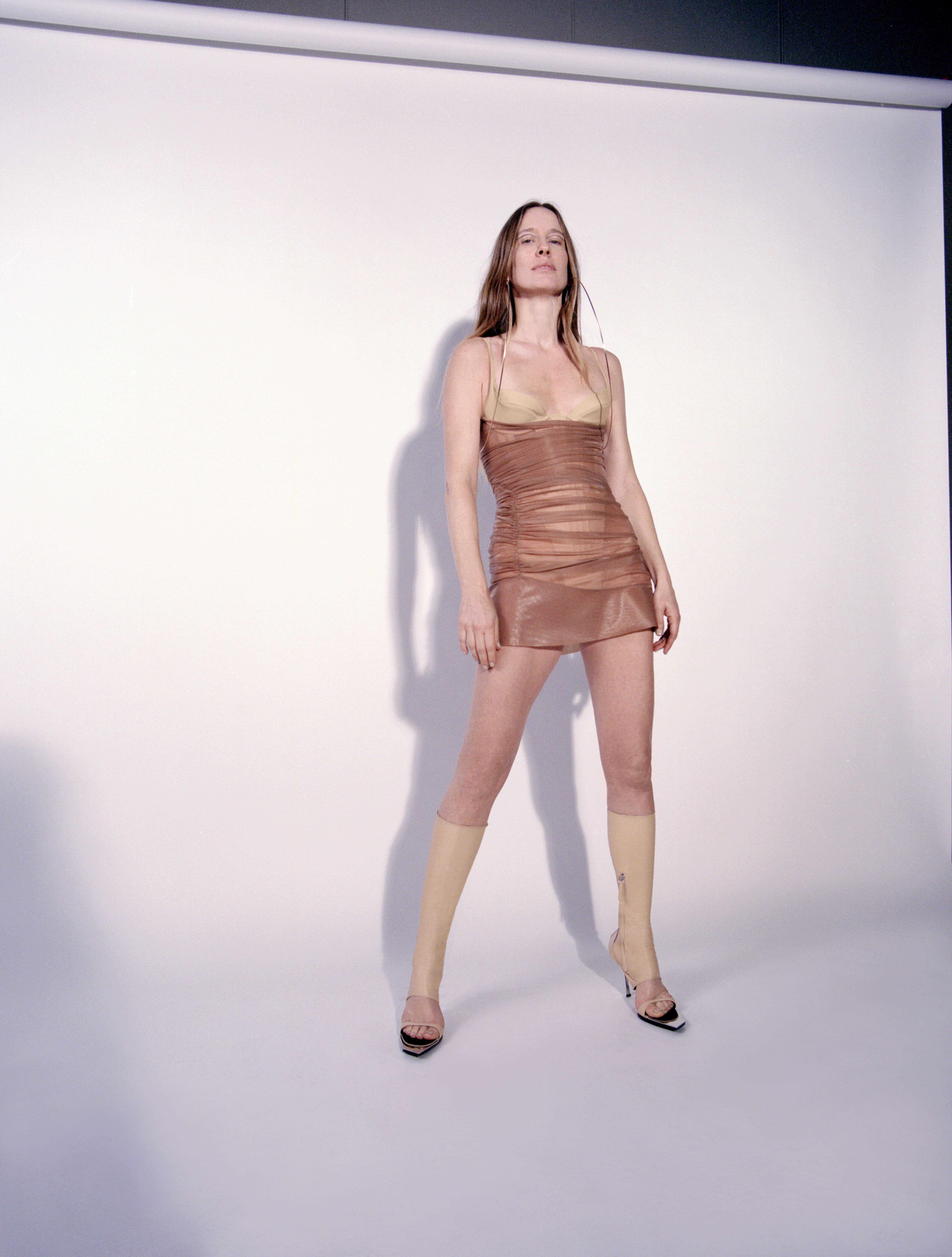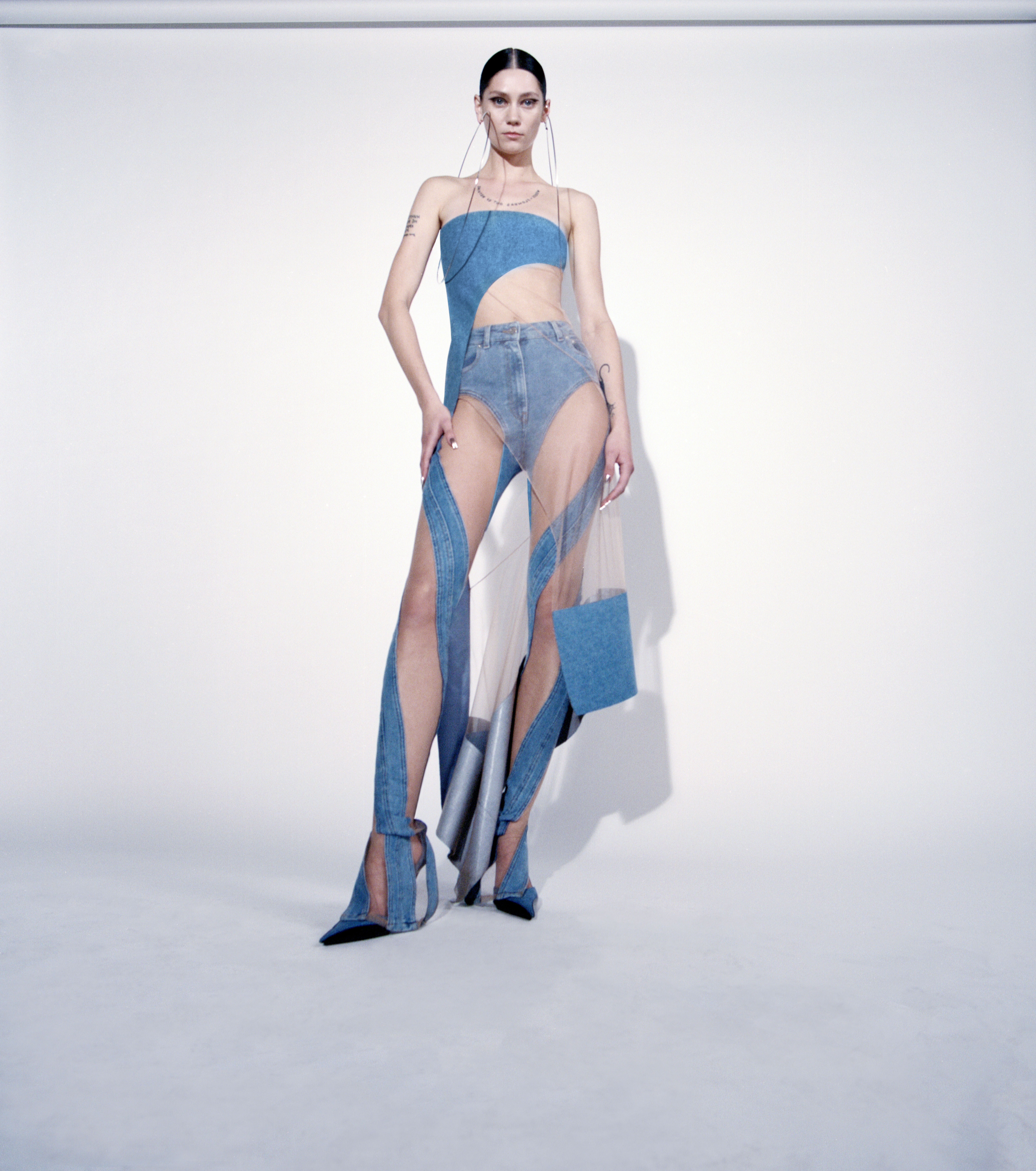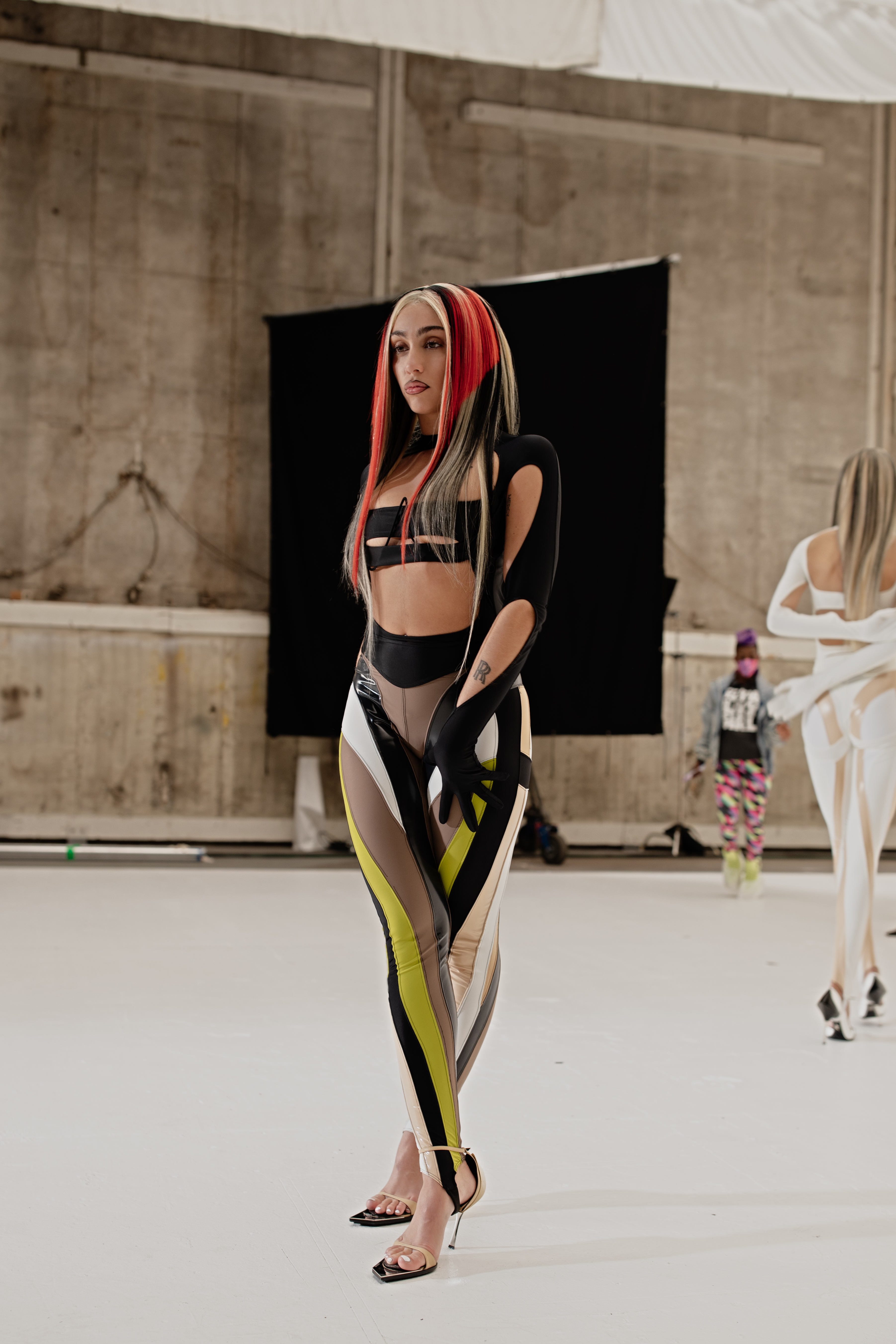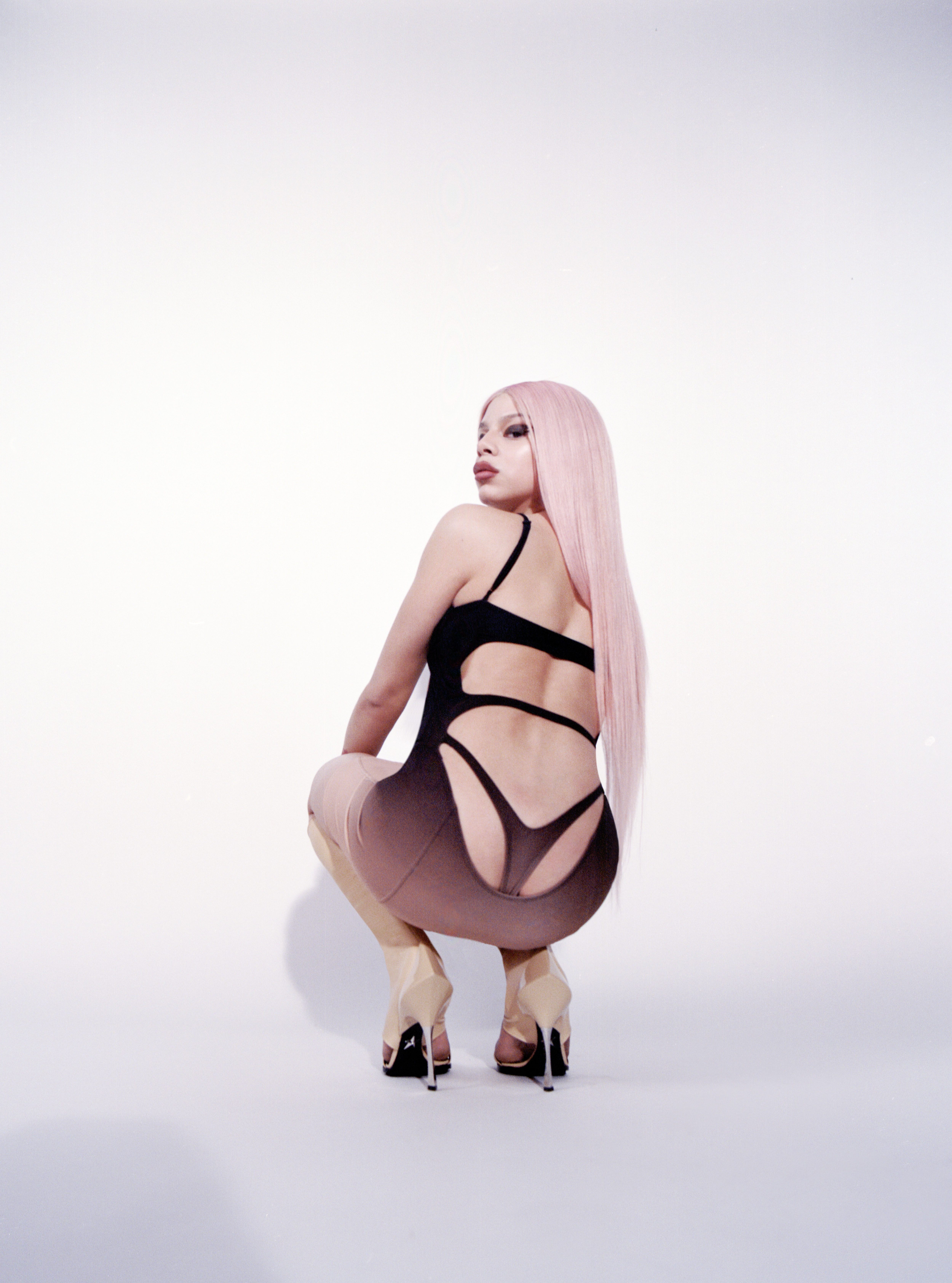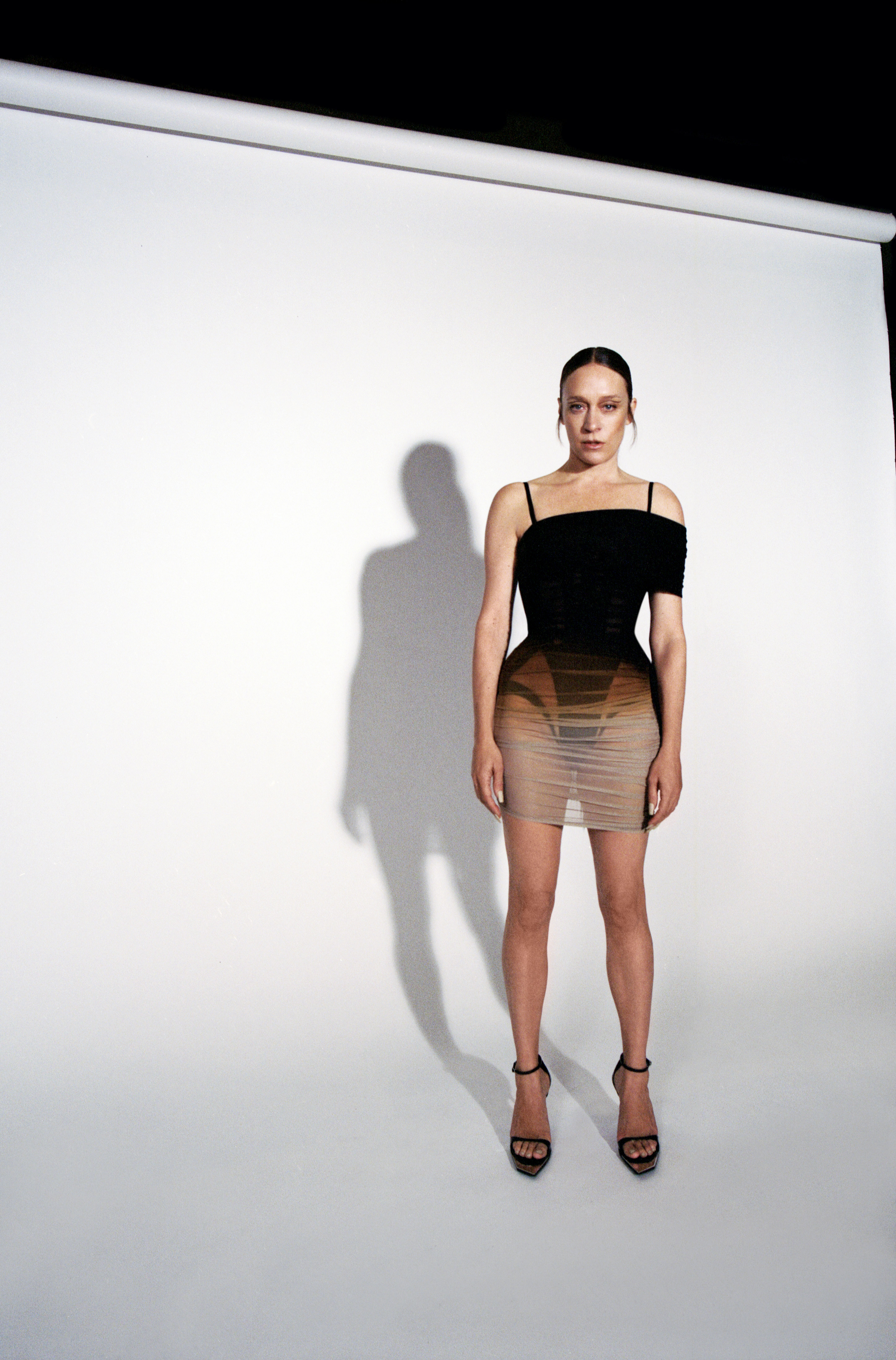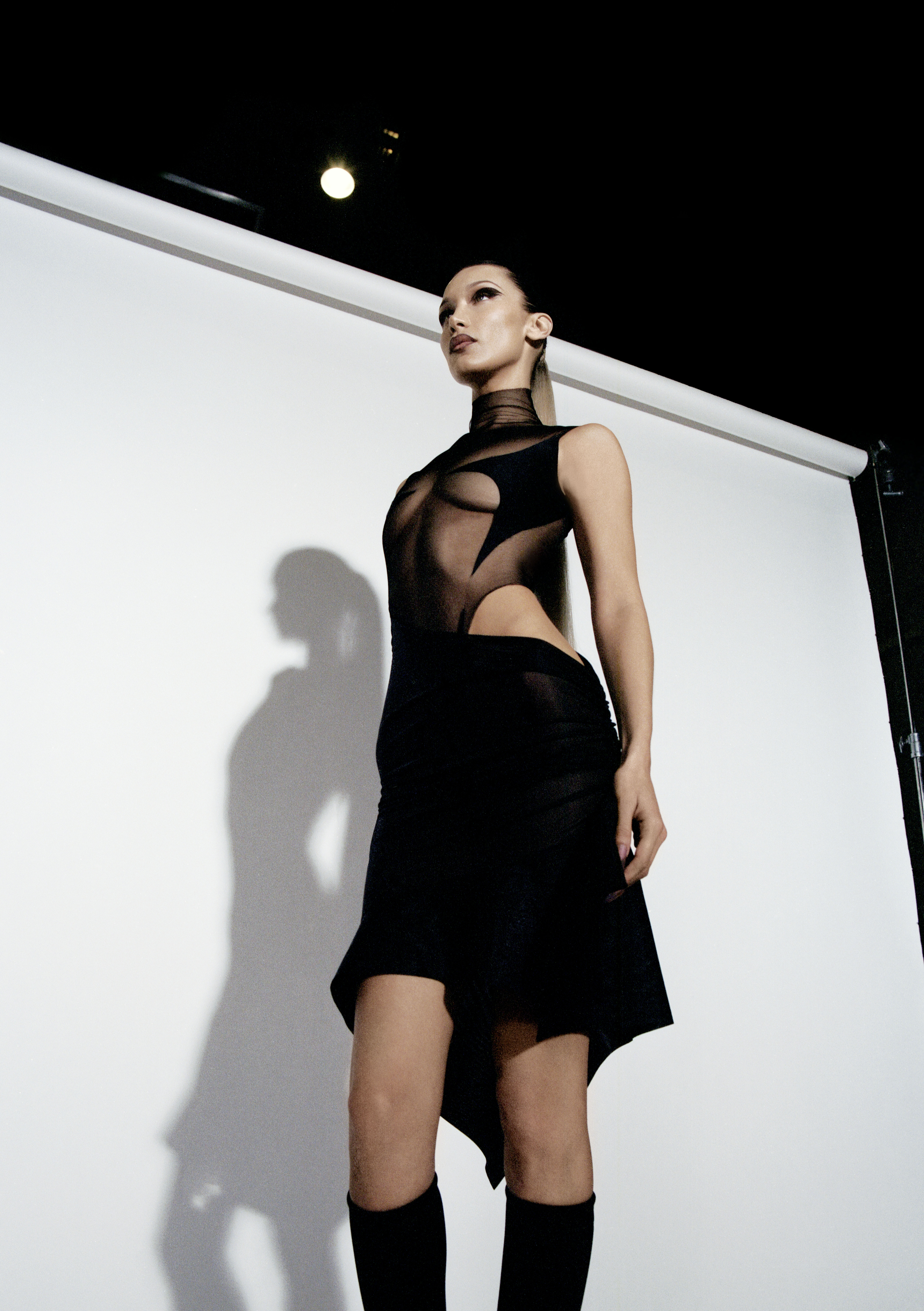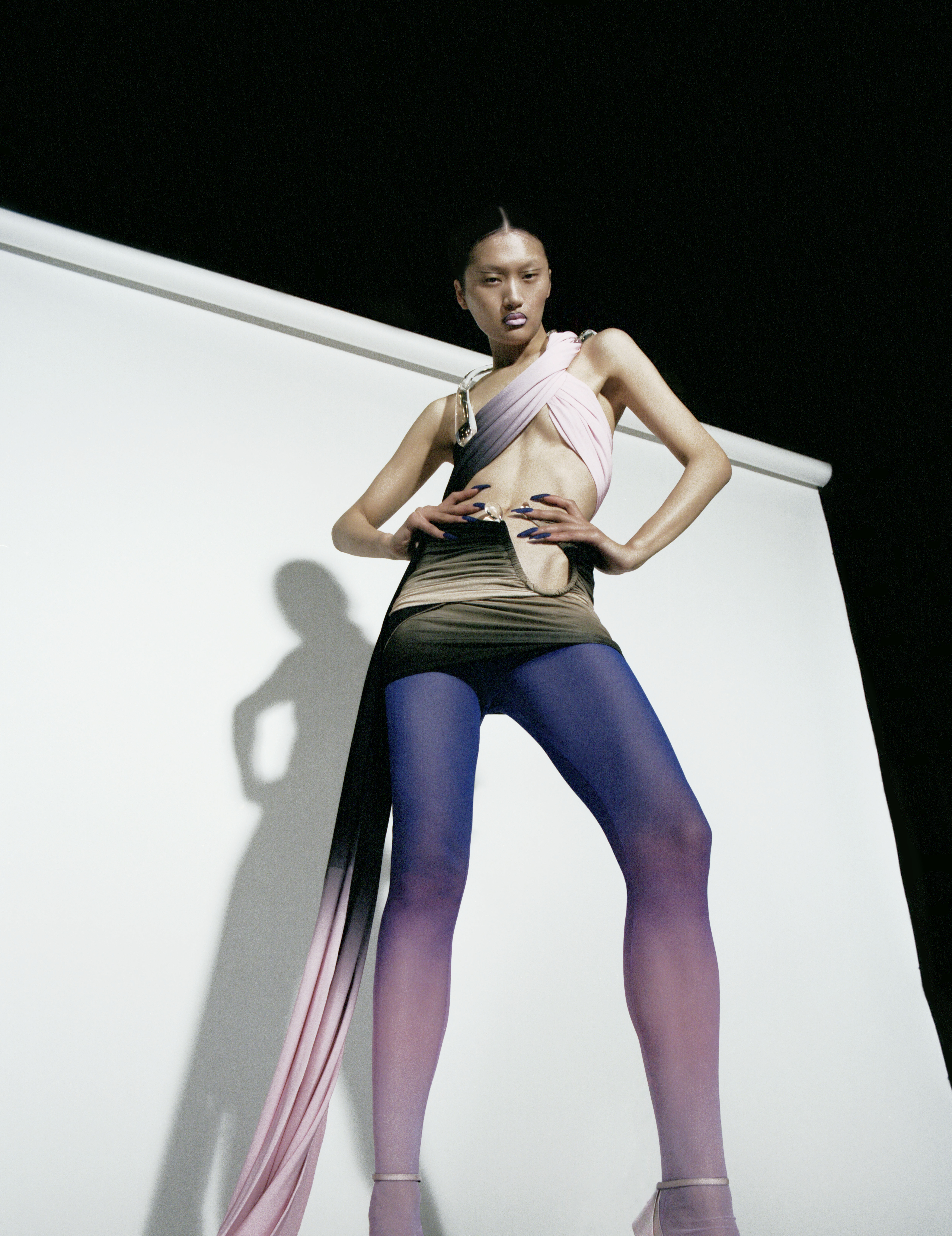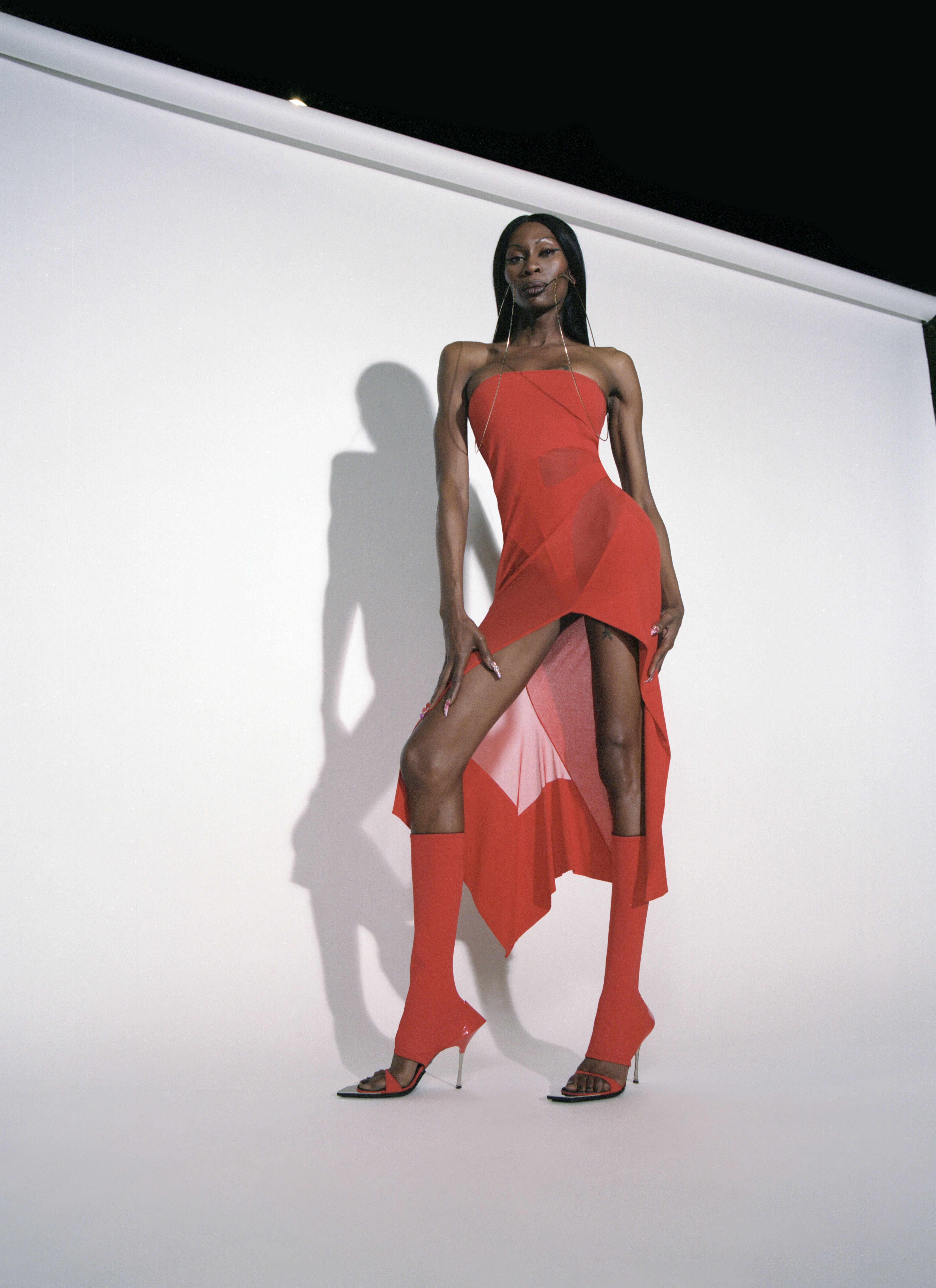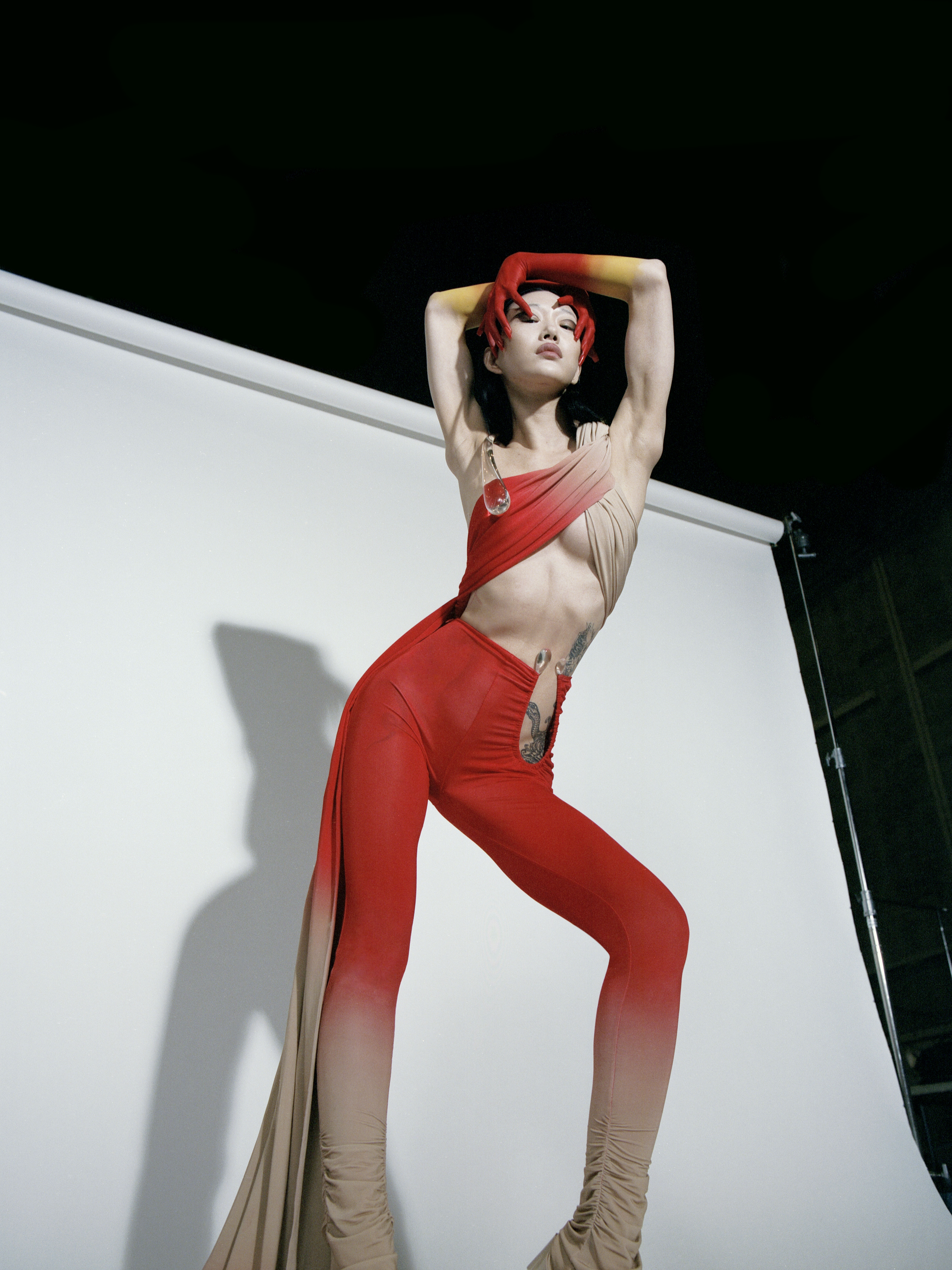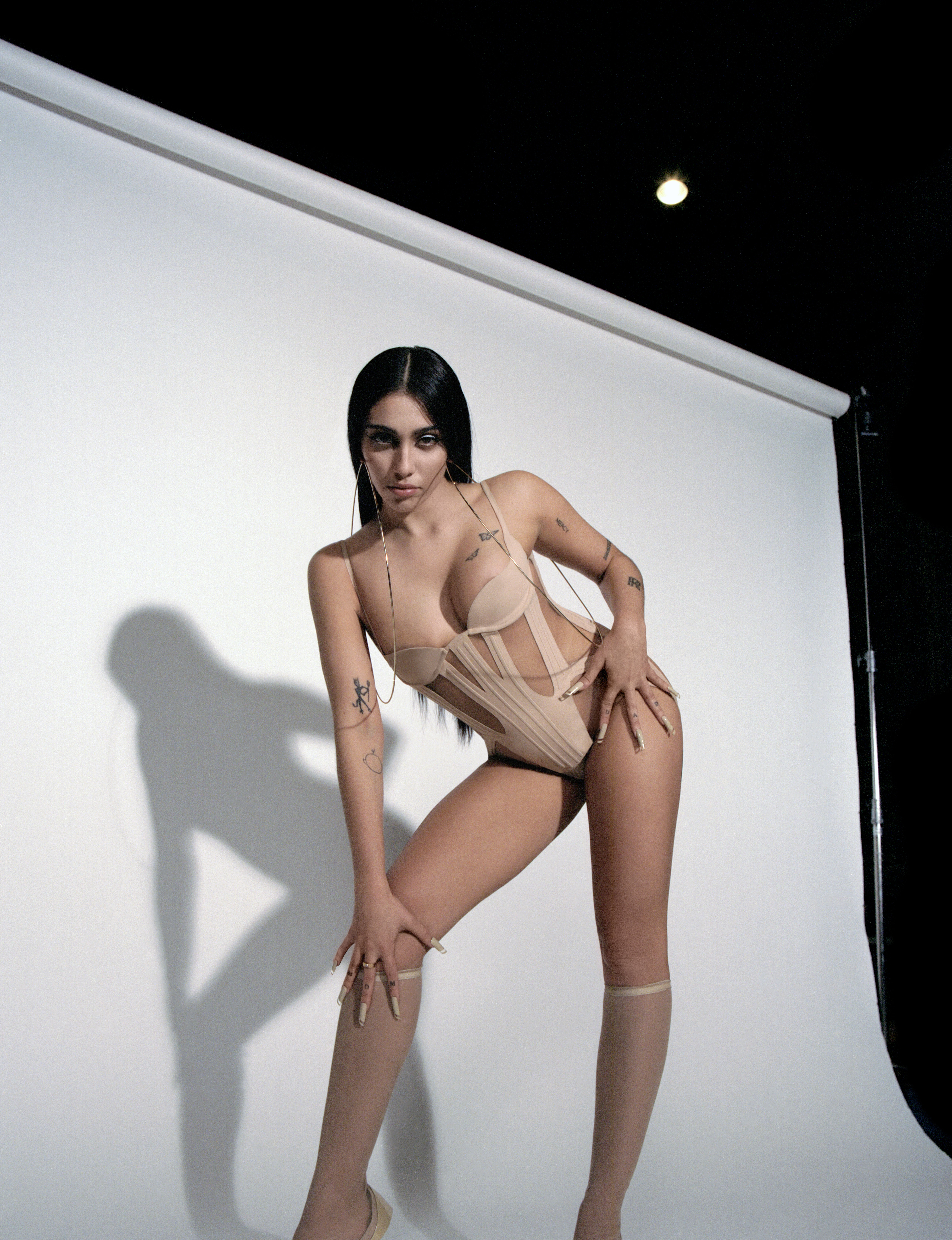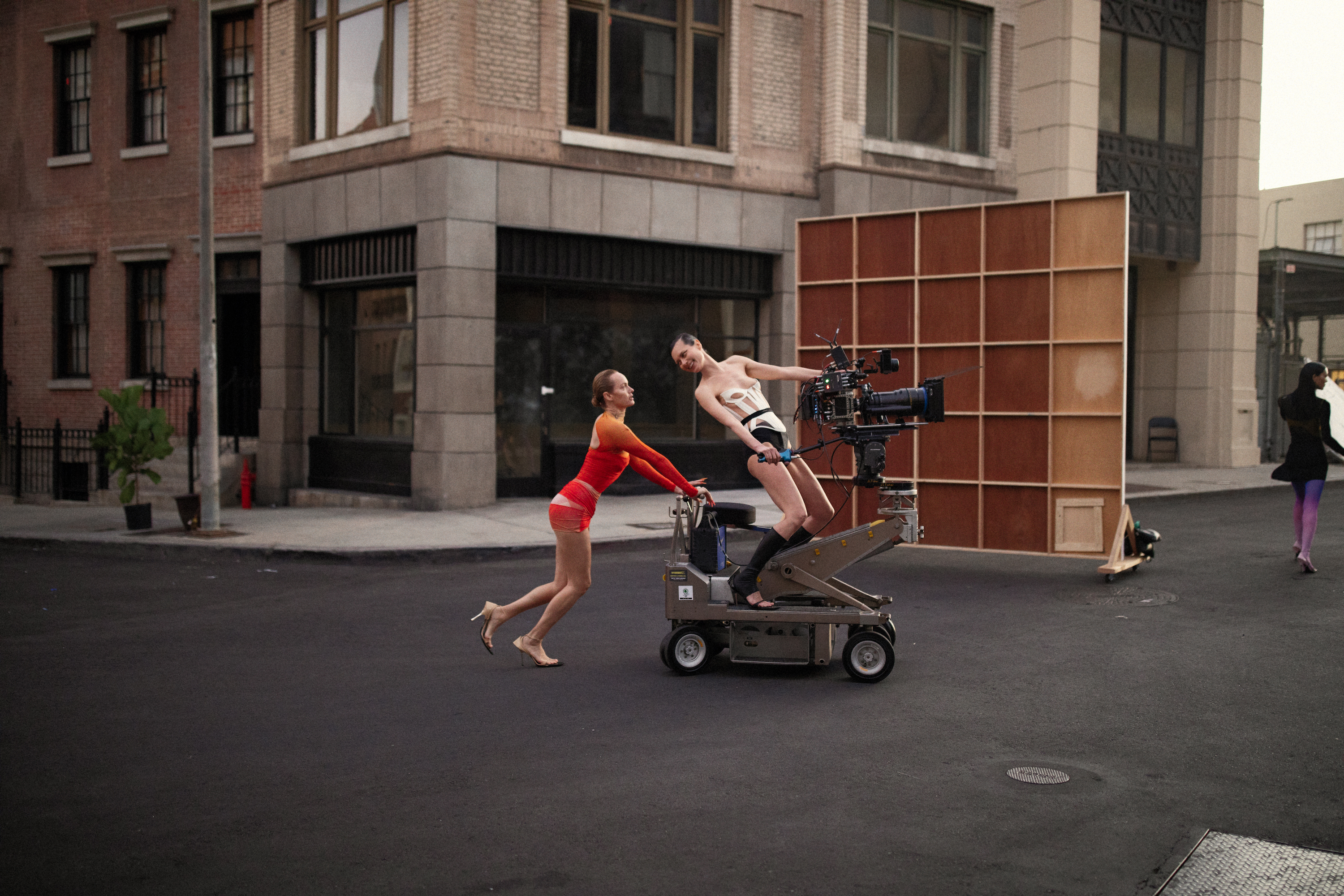 Follow i-D on Instagram and TikTok for more fashion reviews.