Stills from Joy by Ahluwalia. Directed by Samona Olanipekun
20 designers on how 2020 changed fashion for the better
The faces behind Ahluwalia, Kiko Kostadinov, Ludovic de Saint Sernin and more share their thoughts on the industry's most transformative year.
|
30 December 2020, 8:00am
Stills from Joy by Ahluwalia. Directed by Samona Olanipekun
That this year's been a bit of a shitter for the fashion industry is a well-established fact by now, with the pandemic's impact felt far and wide. The thing is though, tragic as the damage caused may be, this year has been something of a watershed moment, exposing the critical flaws and redundancies that plagued the fashion system's inner workings. Whether chronic issues regarding racial inequity in workplaces, or a lack of commitment to much-needed sustainability initiatives, 2020 will forever be remembered at the year the industry woke up and realised that its house had long been on fire, and finally decided to do something about it.
Of course, building new infrastructures from the ashes is not a task to be completed over night. Still, hope that a fairer, more conscious fashion industry is a tangible possibility is stoked by the progressive morals and ethics that members of a generation of upcoming fashion talent proudly boast.
That includes photographers, directors, stylists, hair and makeup artists, writers and many more roles, but, this being fashion, it's the designers and the work they put out each season that give us the clearest sense of the direction we're heading in. Based on what we've seen this year from the today's emerging designers, who will go on to take up the industry's helm tomorrow, it looks like we're on the right tracks. Accordingly, we asked 20 firebrand independent designers to share their thoughts on the positives this year brought that they'll be carrying forward into the next, along with a picture that sums up the energy that saw them through 2020's darker times.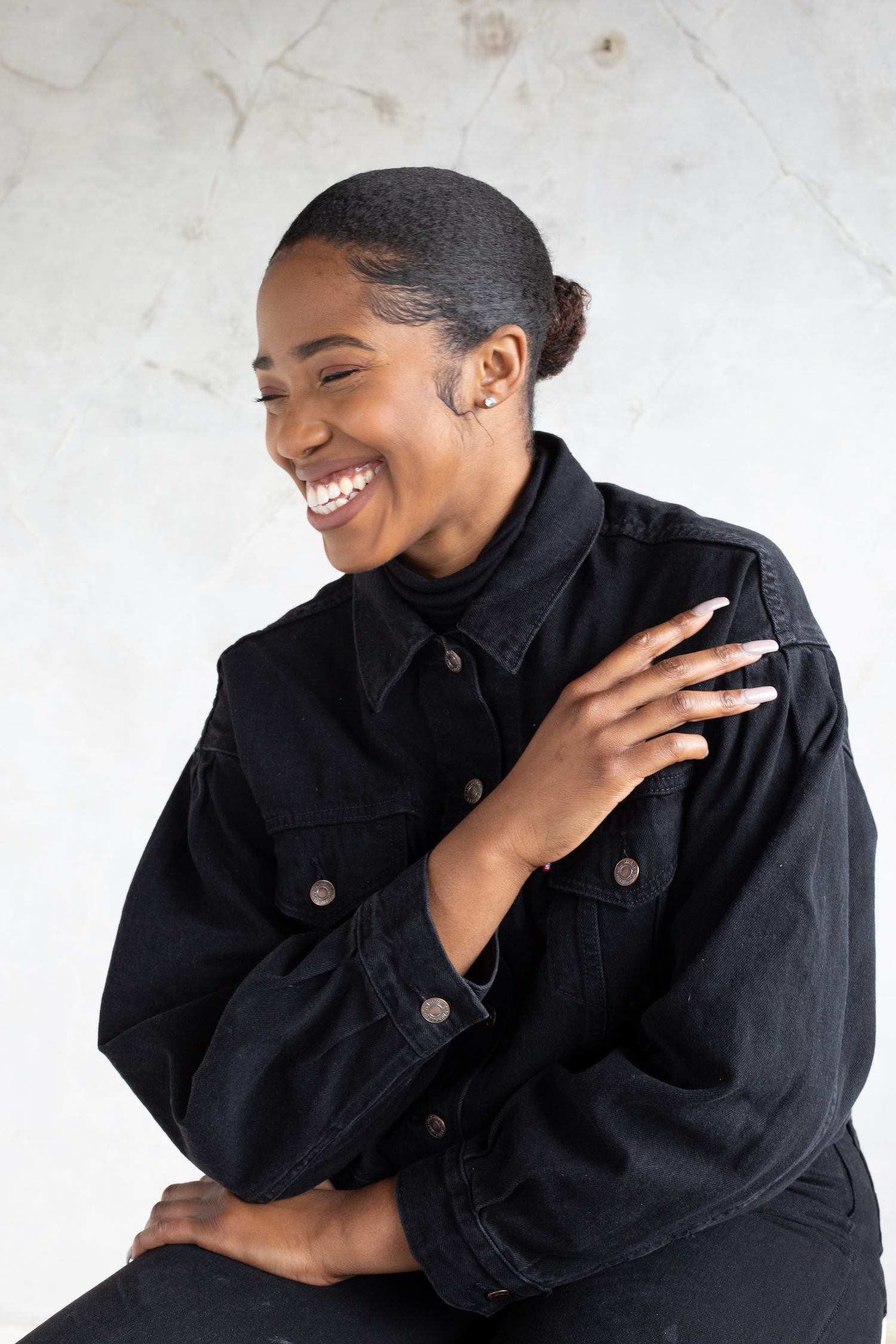 Bianca Saunders
"2020 was really tough, but I feel so proud to have created what I feel have been my strongest collections in the face of adversity, as well as to have collaborated with massive brands like Gucci and Wrangler. If anything, the situation gave me more time to focus on being creative and doing more in-depth research, rather than getting swept up in the day-to-day running of my business. More broadly speaking, I think we have to hope that this year will have a positive impact on the industry in the end. This year has forced us all to reassess what really matters and work more efficiently, which can only be a good thing."
Charlotte Knowles and Alexandre Arsenault, Charlotte Knowles
"This is a clip from our SS21 film with Harley Weir. When creating the collection we were wondering: what will come out of this moment as important? The idea of making beautiful pieces that last. When everything is so uncertain, we wanted to make something really creative, positive and uplifting. This collection came out of trying to feel something good and this clip with model Georgia Palmer encapsulates that.
"Despite the difficulties and worries, there have definitely been some silver linings — the first lockdown enabled us to work on the Proxy project which was a great way to engage and work with some of the women who inspire us. We also were able to reflect on the future of our business and the strategy to get there."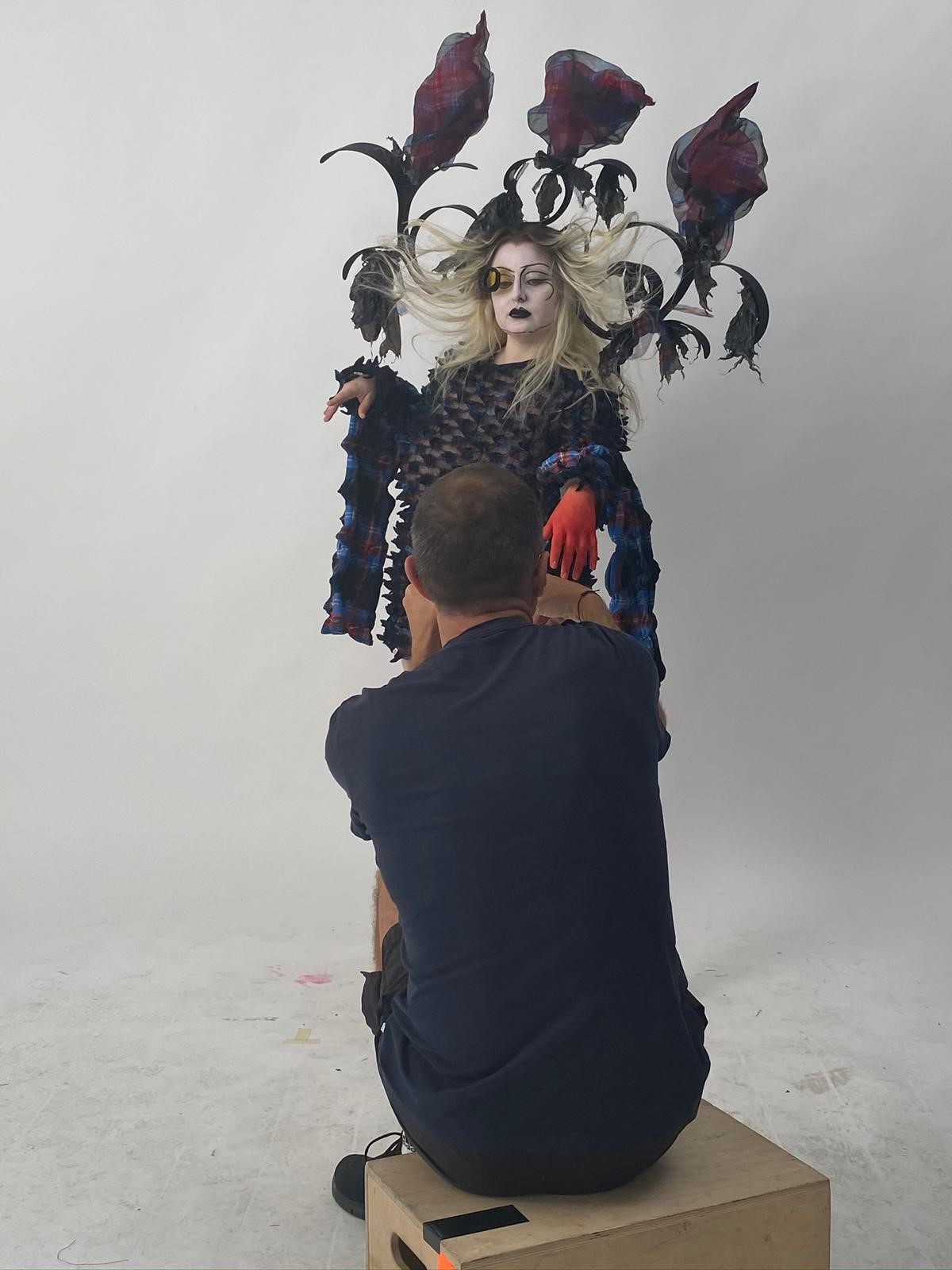 Charles Jeffrey, LOVERBOY
"I think 2020 has pushed people to realise that traditional fashion weeks aren't necessary for brands to put out work, or continue any conversations they may be having with their buyers. If anything, it has allowed for deeper and richer levels of communication within the industry and more time to engage and nurture these relationships. I also believe it has highlighted a level of accountability with regards to matters of racial injustice and diversity in all levels of business — people have finally woken up."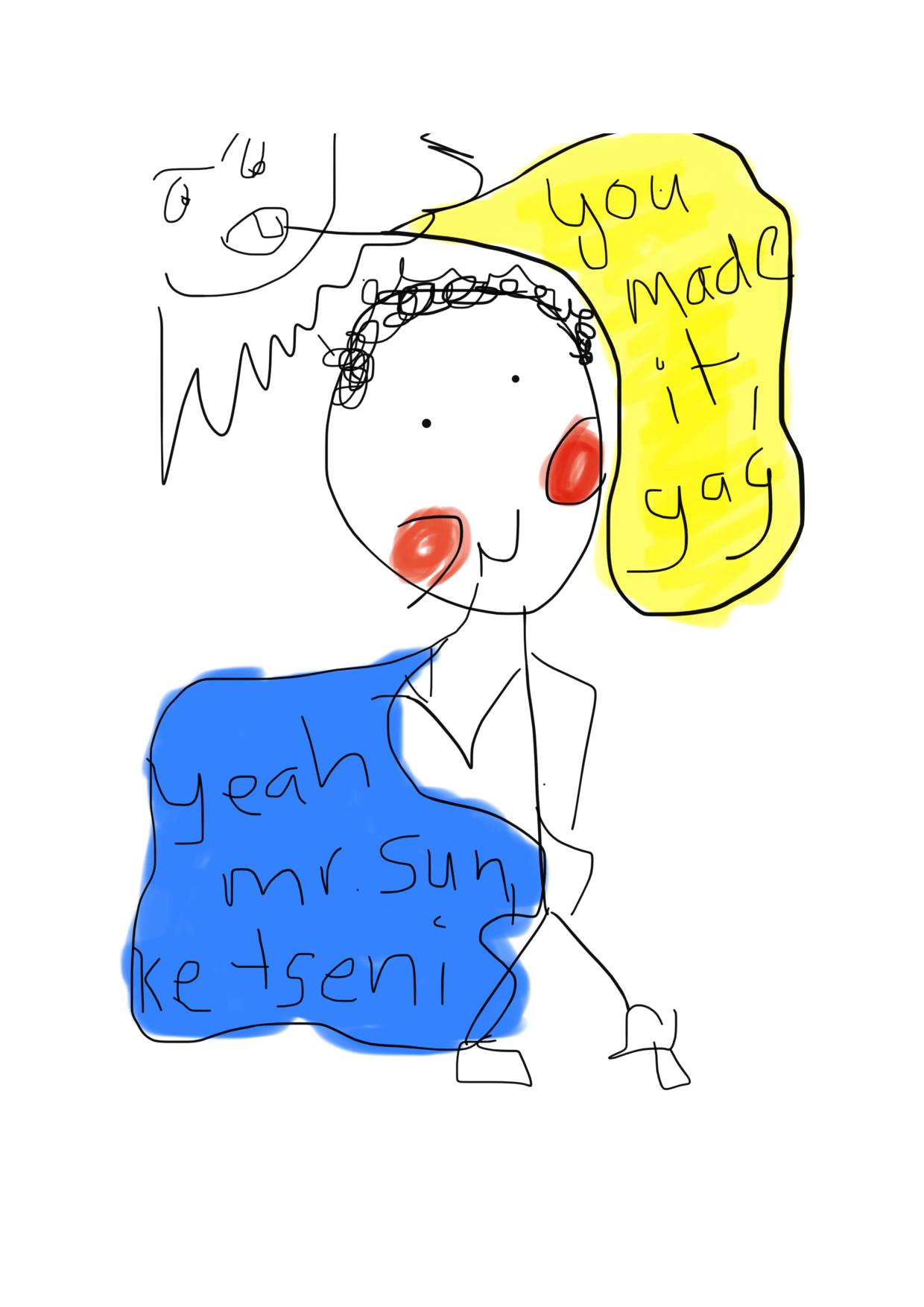 Thebe Magugu
"The tides thrown towards me this year were a blessing in disguise. In the stillness after postponements and cancellations, one felt like they could perhaps breathe for the first time after the industry's hamster wheel came to a grinding halt. I think the harsh light of aerial perspective showed us the speed and unsustainable ways in which we were running, and personally, the idea of purpose has become a priority — going into the new year and beyond. Why are you doing what you do? Who — outside of yourself — does it benefit? I think 2020 forced us to really look at that, because aggressive scalability, over-production and the general idea (read: fallacy) of the new is what is killing us and the planet."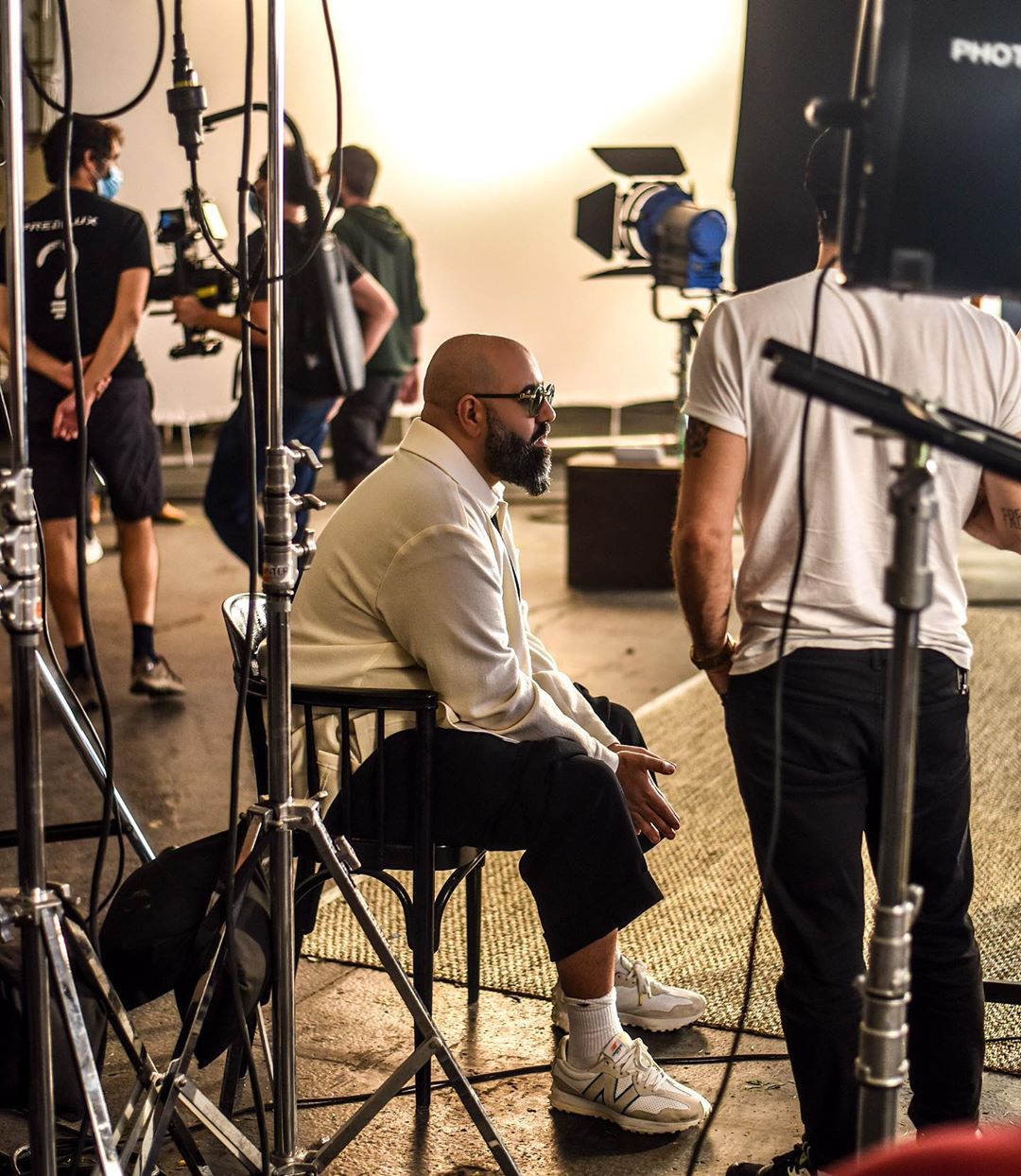 Charaf Tajer, Casablanca
"2020 has been a year like no other, such a diverse set of problems and opportunities. When one is challenged, adversity can be a great source of inspiration and reveal new strengths. SS21 was inspired by the need to bring some positivity to the darker moments of the year. After the rain comes the rainbow, moved by the beauty of the nature of Hawaii, where I spent some of lockdown. This is a year that comes with much reflection, and my creative reflections try to highlight nature, the beauty of what we build in architecture and an ode to what we have around us. I think this year has reminded us that life is precious."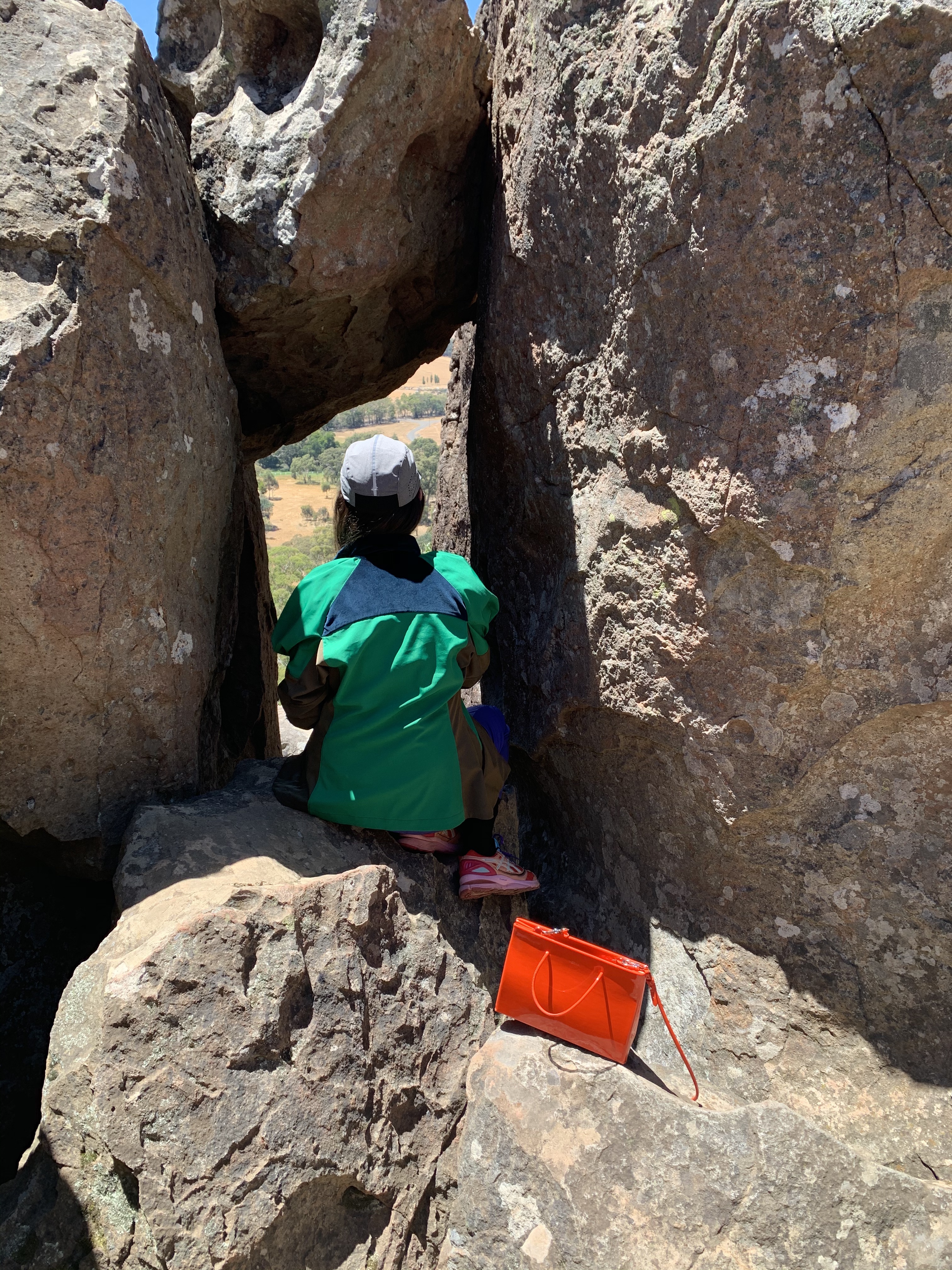 Laura & Deanna Fanning, Kiko Kostadinov
"This photo was taken on the 2nd of January 2020 in Australia, before Covid. The positive flip side of this year is that it has offered us a moment to focus and reflect. Hopefully this has happened for the wider industry and will facilitate lasting change."

Samuel Guì Yang & Erik Litzen, SAMUEL GUÌ YANG
"2020 marked our five-year anniversary since graduating from the CSM MA course. We were finally starting to feel, and see ourselves as, grown up professionals. Running your own studio is both fantastic and terrifying, but we were getting more confident and a bit more experienced for every season.
"Then the pandemic hit. It rocked our existence and threw us back to a time when we did things for the very first time and couldn't rely on our usual routines. It was frustrating. But also exciting and humbling to realise that we might be able to maintain the curiosity and directness of an amateur and still run a 'professional' company.
"It has been an intense year but with all the warmth and passion from our lovely team and collaborators we feel we have created some of our best and most thoughtful work."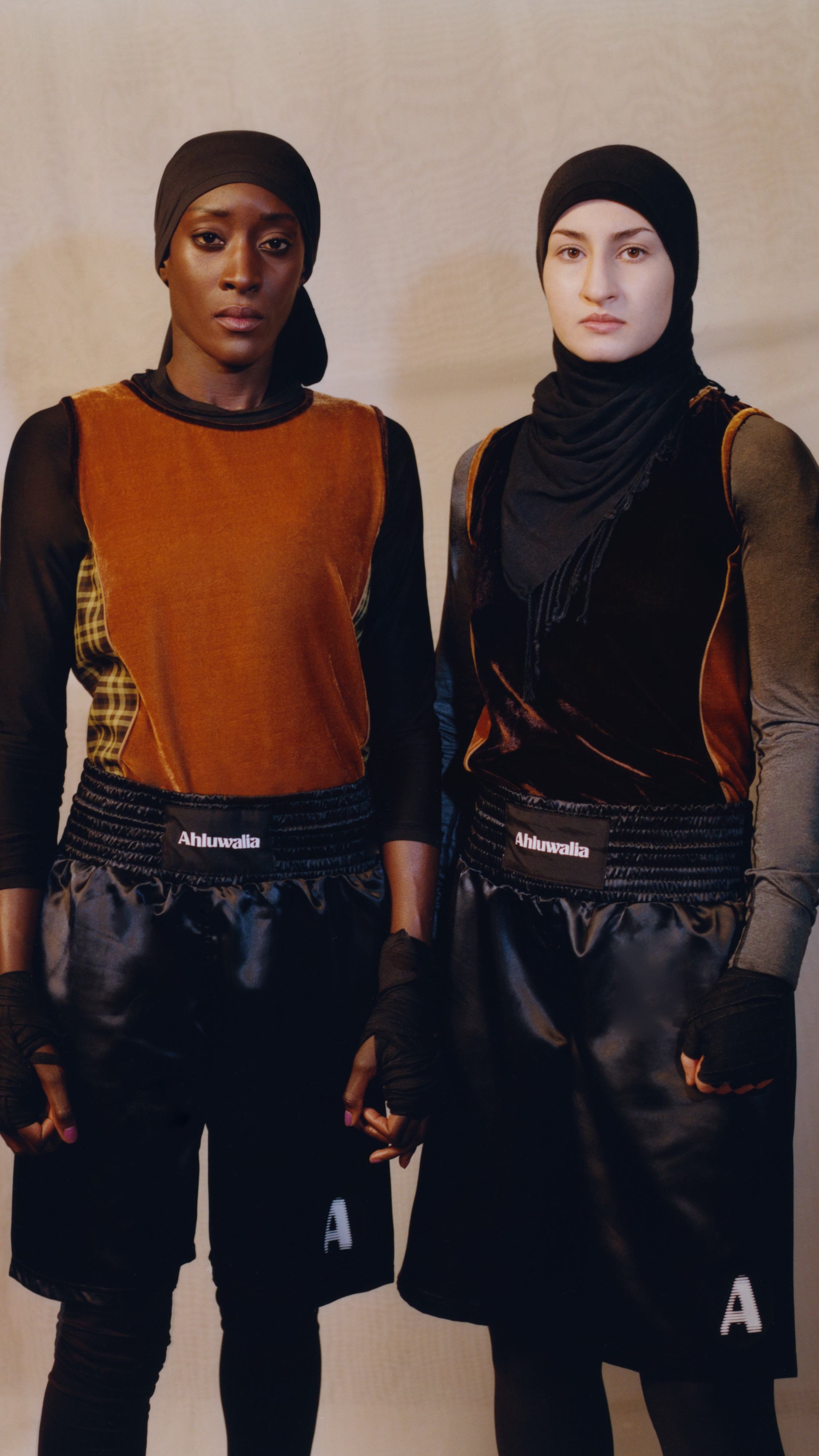 Priya Ahluwalia, Ahluwalia
"The year has been completely life changing for my business and for so many areas of the industry, I think. At Ahluwalia, I had plans for lots of physical events which I then had to switch online — but I have actually loved this, because it meant I was able to communicate on a huge scale and reach people globally, rather than a select few on a guest-list. I felt like it democratised the whole process.
"I was really pushed to explore digital means of communication, something I had never really done before. If the lockdown hadn't happened, I would have had a physical launch for my book, Jalebi, instead of a virtual reality one, and I don't think the GucciFest, where I launched my first film, Joy, would have even happened.
"Sadly, this year has led to so many business casualties in the industry, so it has ignited some power in me and made me realise how important it is to have a business model that isn't so dependent on outside forces. It's made me really reflect, question and strategise about how to move forward, building great relationships whilst also keeping the power in Ahluwalia's court."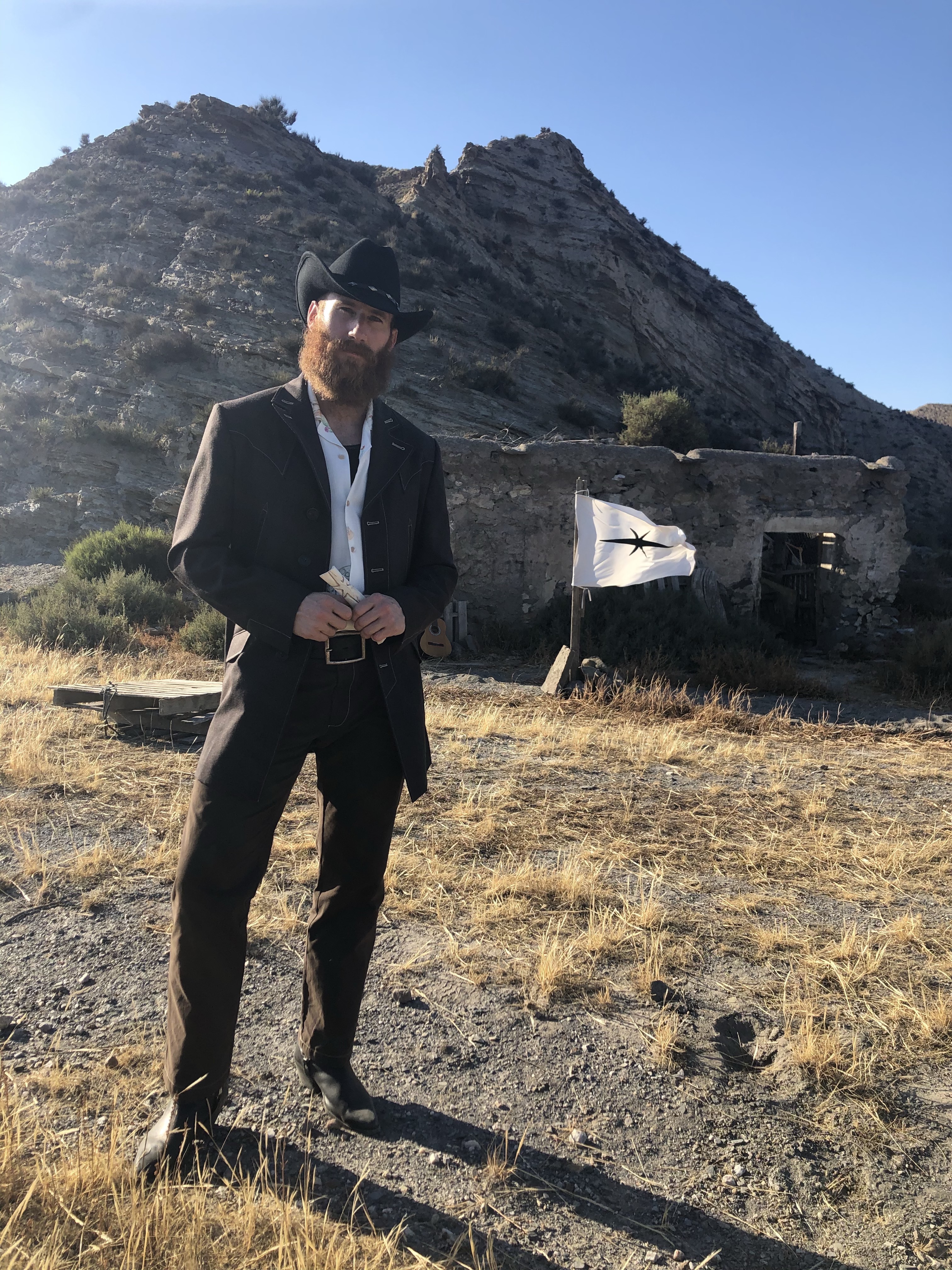 Spencer Phipps, PHIPPS
"I know we have heard the word unprecedented too much this year but I think that is what's made this year so special. We've seen the whole system we live in completely dissolve. It's a real 'tabula rasa' moment.
"The past ways of doing business, dressing, even simply interacting with each other have died and we have now been able to redefine our own voices in the industry. There are no rules anymore and I think that freedom has proven to be such a positive way forward. Brands are able to make, show and communicate whatever, whenever and however they feel comfortable and in a way that feels more personal. We have seen some great innovative ideas in this area (as well as some failures) but it's new and exciting which makes me feel hopeful for the future.
"In addition, the slowing pace of the industry has made us think more in terms of quality over quantity and I think that leads to a more sustainable solution for the industry as a whole."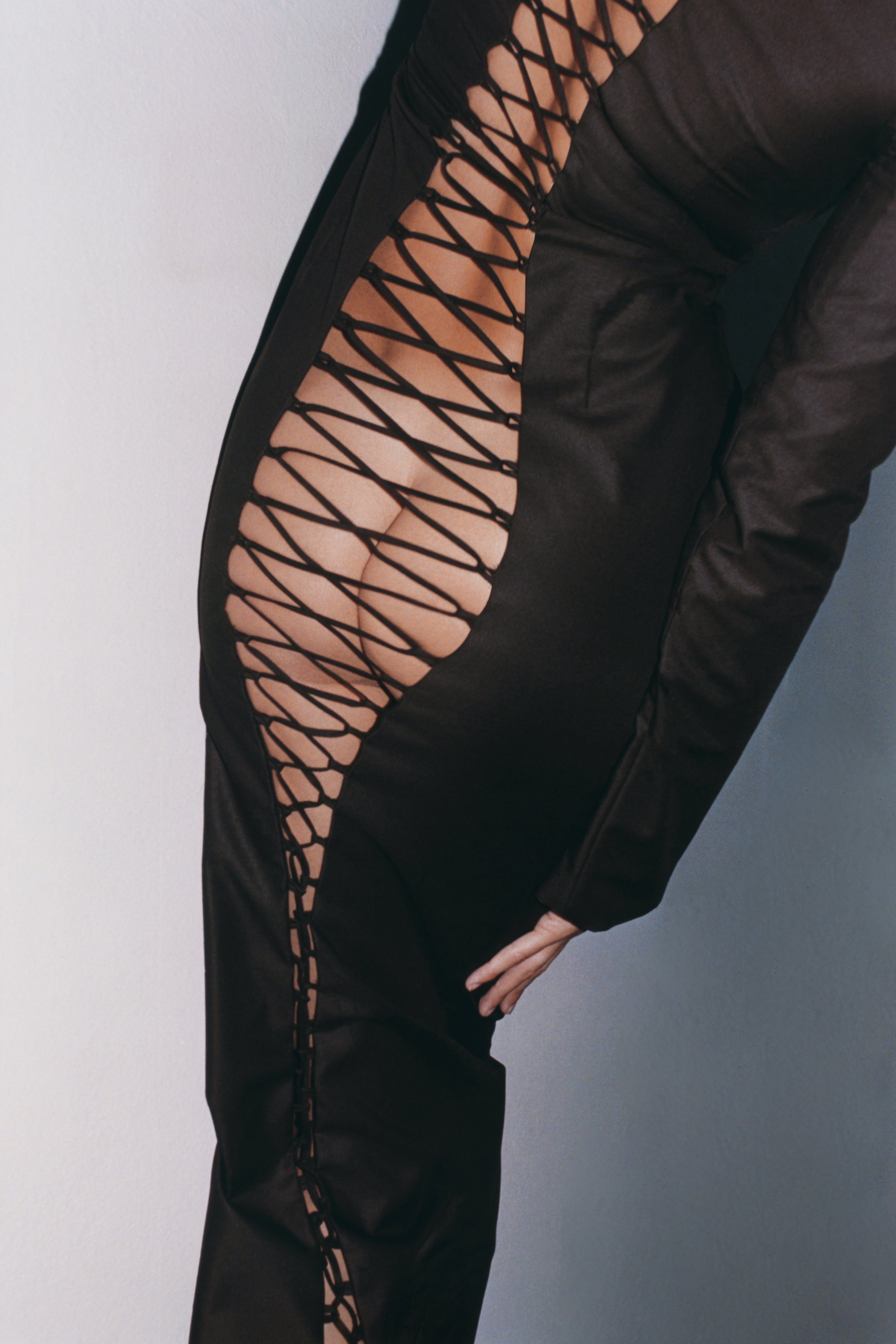 Marco Capaldo & Kikka Cavenati, 16Arlington
"Whether we liked it or not, 2020 forced us to stop. It gave us a moment to pause and think. Most importantly we feel 2020 has brought to life a consciousness, a reality and a fragility which makes us appreciate a lot of the things that are too often taken for granted. The world needed a complete reset on so many levels and although it came at a cost, let's hope the reset for the better has been made."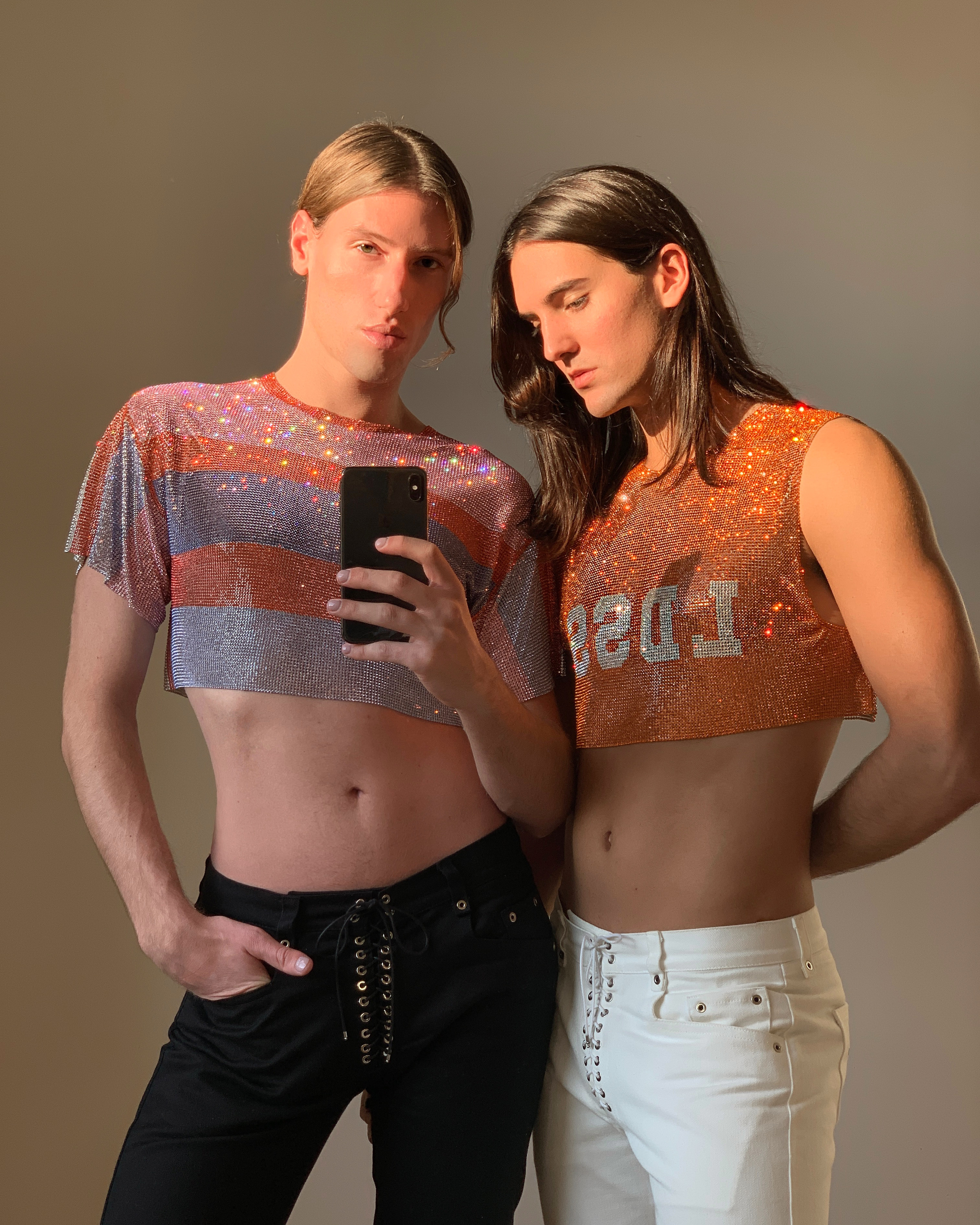 Ludovic de Saint Sernin
"It's been an incredibly challenging year but I feel that as a designer and as a brand we came out of it so much stronger and more importantly more independent which is amazing.
"My community on Instagram has been so supportive throughout this year and I wanted to be able to celebrate them and pay tribute to them by creating my SS21 collection E-BOY.
"When the pandemic started, physical shopping experiences stopped and we had to face a few cancellations from our stockists. We decide to take the matter into our own hands and launched our E-shop so that we could sell the clothes we'd produced. My community showed up and literally saved me this year and I am so grateful for that.
"It is crucial, I think, for me and for any other brand in the industry to be directly in touch with your community and learn as much as you can about who you are talking to and that I think is the most important thing that I learnt this year. It allows you to understand them better and come up with a good balance of giving them what they want and giving them what they didn't know they wanted in you collections, and that's key.
"This is a picture of me and my boyfriend wearing E-BOY! I can't wait for you guys to get your hands on this collection! After AW20's Heartbreak Collection I fell in love and me and my boyfriend went through this incredible year together and I couldn't have done it without him so this is what I want to remember: love."
Victor Barragán, BARRAGÁN
"I think 2020 was an eye-opener that a lot of the old rules and constructs of the industry may not apply anymore. Our resilience this year was learned by taking more control of the brand and unlearning what we thought we were supposed to do."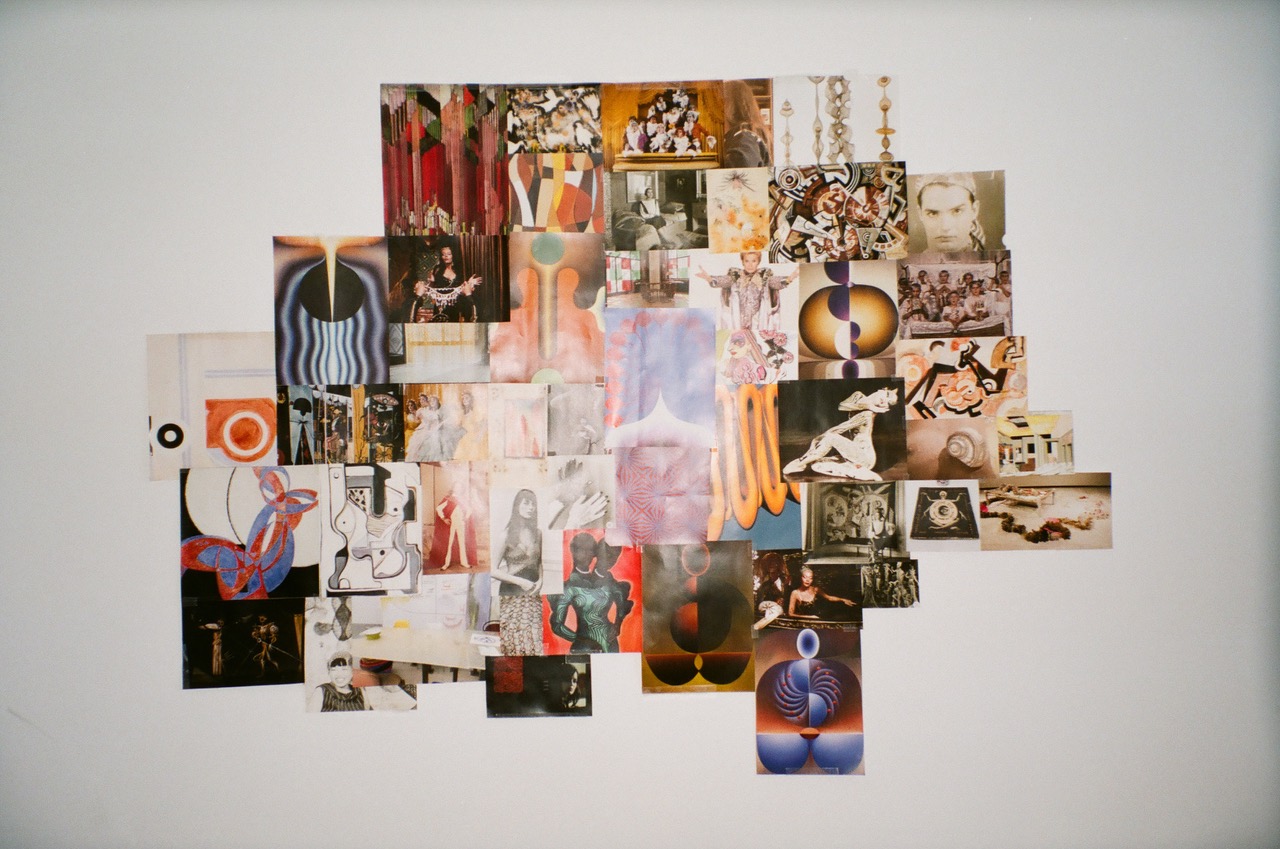 Marie-Ève Lecavalier, LECAVALIER
"On my side, 2020 was a shifting year and it was all for the best. For the first time in a really long time, I took a step back and had the time to analyse everything properly. It gave me the perspective I needed to jump back fully into my creative process, which is now back in full force. Now I'm in a state where I could create not only for me but also for another house, which strengthens the dream of one day being in the realm of big luxury brands.
"As a brand, it also gave us a moment to stop, think and readjust. I felt empowered as a small brand since, compared to bigger groups, we had the liberty to quickly adapt to what was coming. We have reorganised our way of working and producing by bringing all our craftsmanship, work and development back to Montreal. We have been able to strengthen our relationship with key suppliers as well as developing new ones with artisans here in Quebec and Canada. We've also worked on a new website and custom e-shop that we can wait to launch exclusive drops and special products on. I am really excited and positive for what is coming in 2021 — we are now more productive than ever, in a more balanced way and we can't wait to present our upcoming FW21, which we think is our strongest collection so far.
"2020 has shown the resilience and creativity of my young generation of designers and I am really proud of what we have been able to overcome. Creativity always blossoms in challenging times and we were able to use this year to our advantage. I also think that our generation's mentality is now having an impact on bigger corporations, which shows that there is always space for reinvention and change."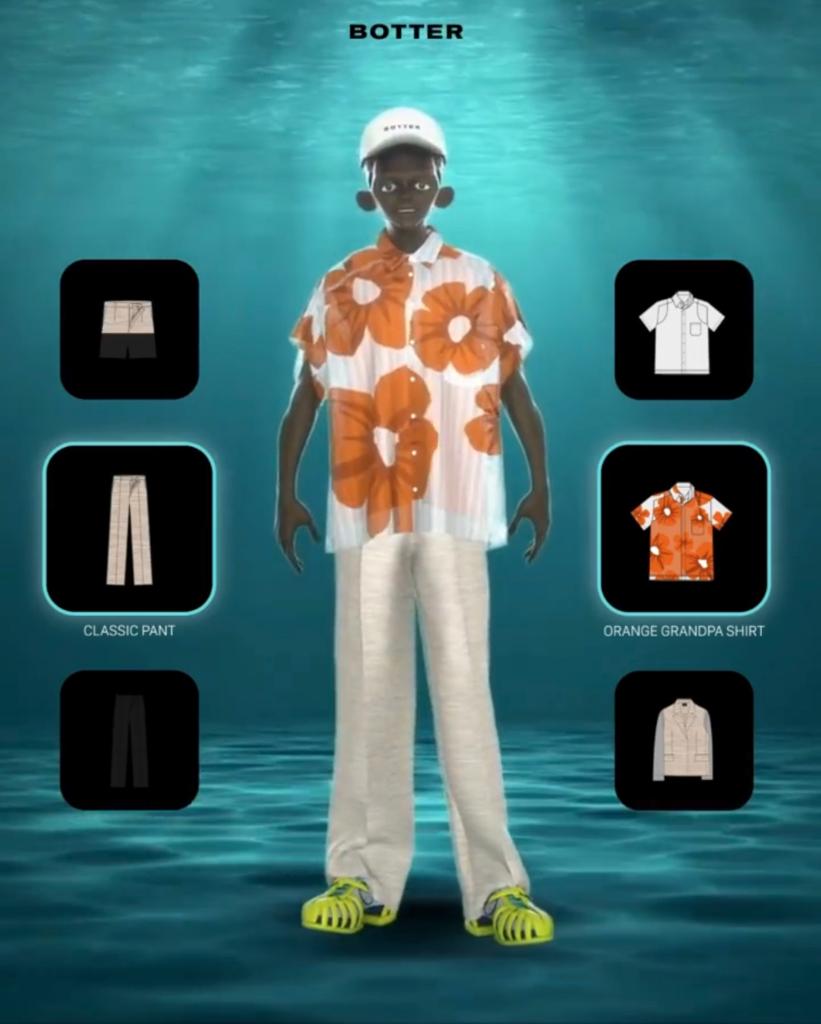 Lisi Herrebrugh & Rushemy Botter, BOTTER & Nina Ricci
"Fashion is so linked to our time, the way we live and what is happening around us. Fashion is a reflection of the here and now with eyes set on the future.
"The sudden pandemic made space for young brands, tossing over established ideas, and did so with success. This is an incredible time to be in the industry as young entrepreneurs."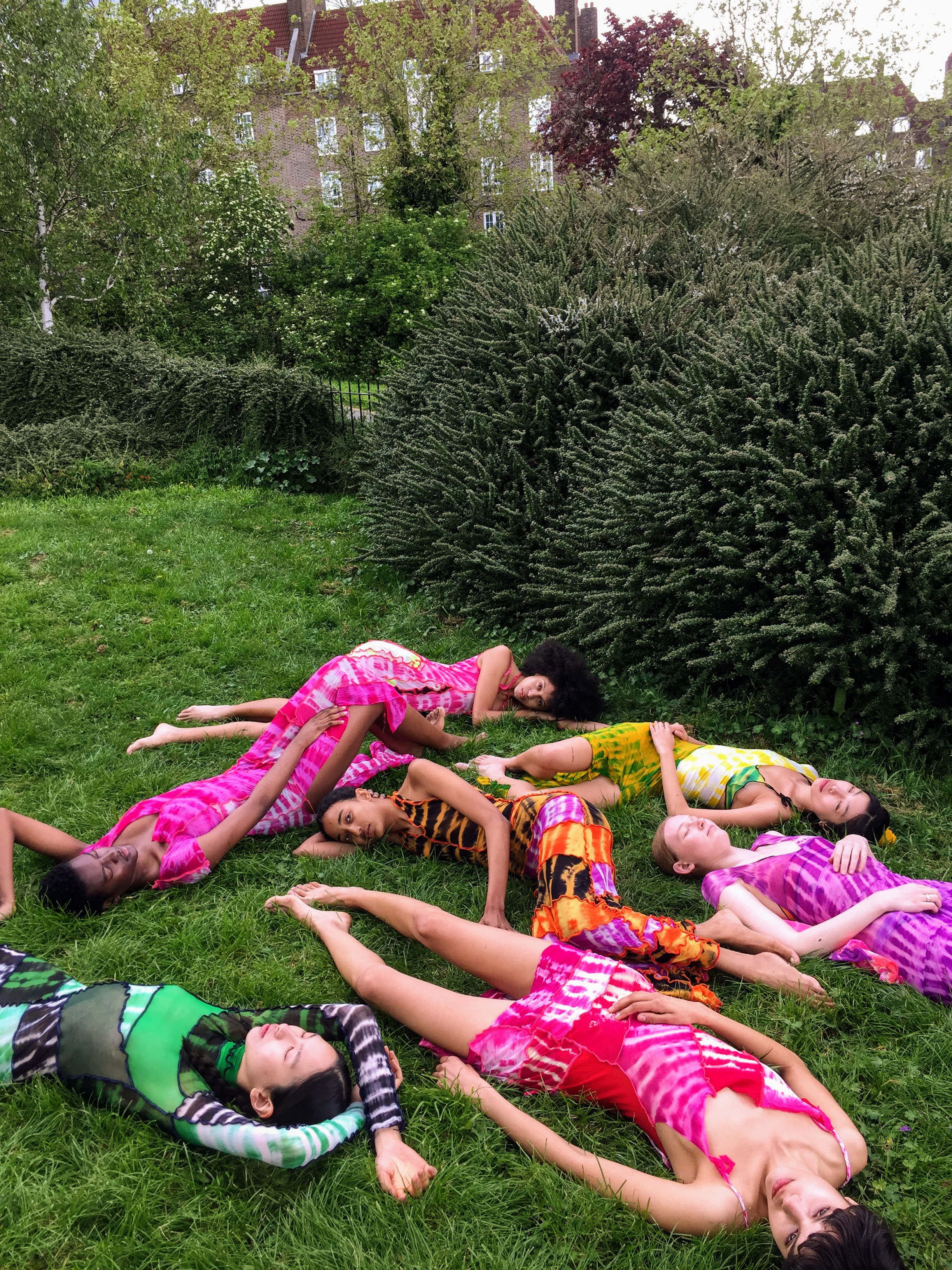 A Sai Ta, ASAI
"New seeds of perspectives have been planted this year. 2020 has produced a slow down, and an opportunity for fashion to reset and pause."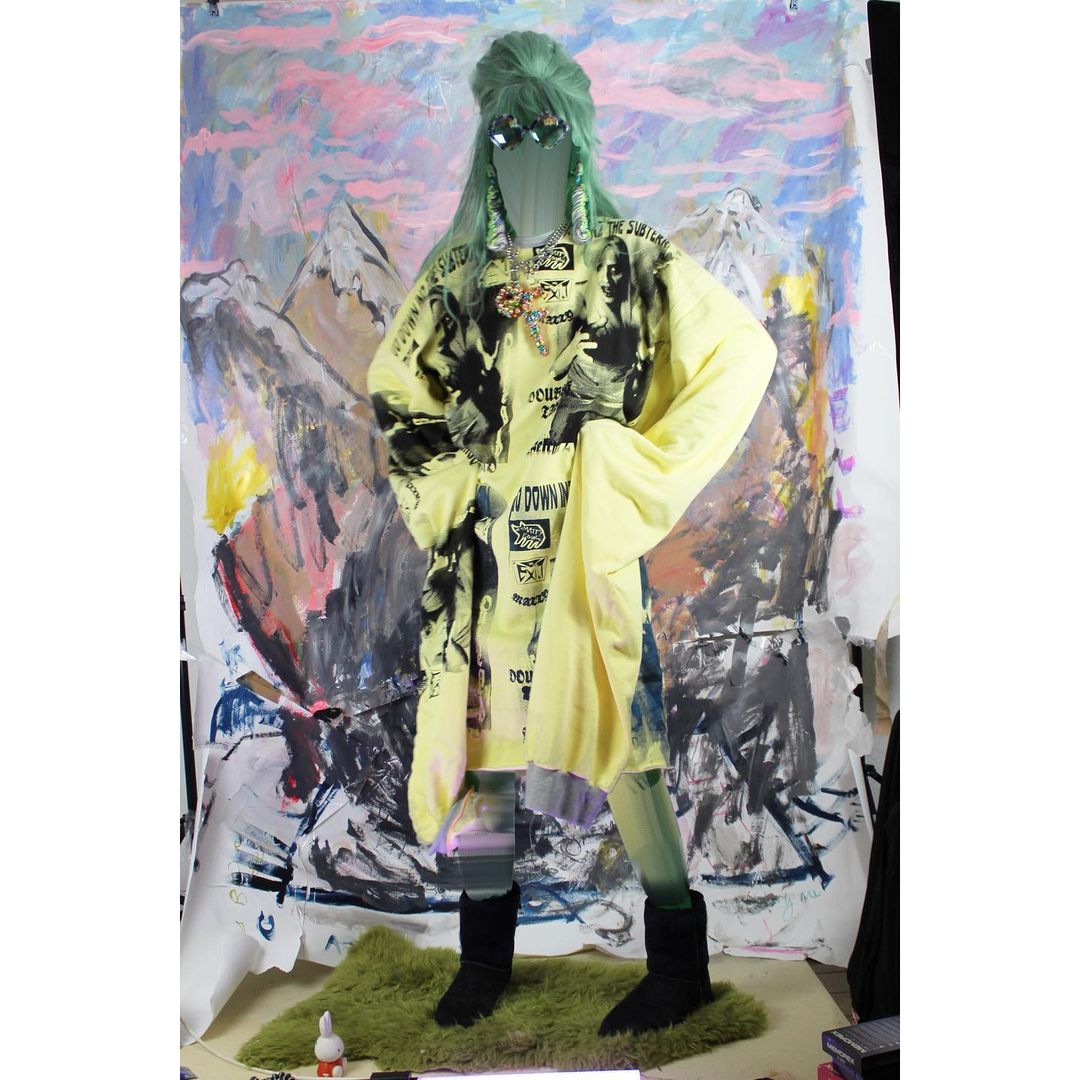 Matty Bovan
"2020 has been such a turbulent year, both globally and personally. I'm trying to take positivity and creativity from it, and hope we can all come out of this better people. I'm also taking solace in making and working, that's my only coping mechanism currently — and beer."
Tagged: