Lu Han: "I am who I am. I'm quite comfortable with that right now"
The mega star introduces himself as the mind behind the label Un Garcon Charmant, and discusses finding your rhythm as a creative polymath.
|
28 February 2021, 8:00pm
This story originally appeared in i-D's Utopia in Dystopia Issue, no. 362, Spring 2021. Order your copy here.
Prior to Lu Han turning 30 on April 20 last year, he experienced "a lot of anxieties". It's not hard to imagine what might be going through the mind of a man who spent his twenties as one of the most recognisable Chinese entertainers in the world. Lu Han's birthday arrived but, a bit like Y2K, which was meant to plunge the world into computerised havoc, nothing very much happened. "The moment I turned 30," he admits, "I realised there weren't too many huge changes, so the lifting of that pressure liberated my mind. I think most people can relate to that."
He'd had every right to be anxious though. Time is frequently unkind to popstars. For those that reach the upper echelons of the industry, there's the constant struggle to stay relevant; and for every Harry Styles or Justin Timberlake solo success story, there are hundreds of group members left behind, forced back into obscurity. Lu Han faced the latter hurdle when he left his South Korean idol group, right as they were racing towards the height of their fame — a decision that in October 2014 appeared self-sabotaging. By the end of 2015, however, he'd appeared in two film roles and released the "Reloaded" series — a studio album, an EP and a single album — clocking up over 4.7 million sales in total, smashing mainland Chinese records. Neither his fame nor his work schedule has wavered since. He's put out a second LP and an EP, two live albums and nine singles, appeared in five films and four TV dramas, and been the face of campaigns for Cartier, Balmain and Lancôme, amongst others.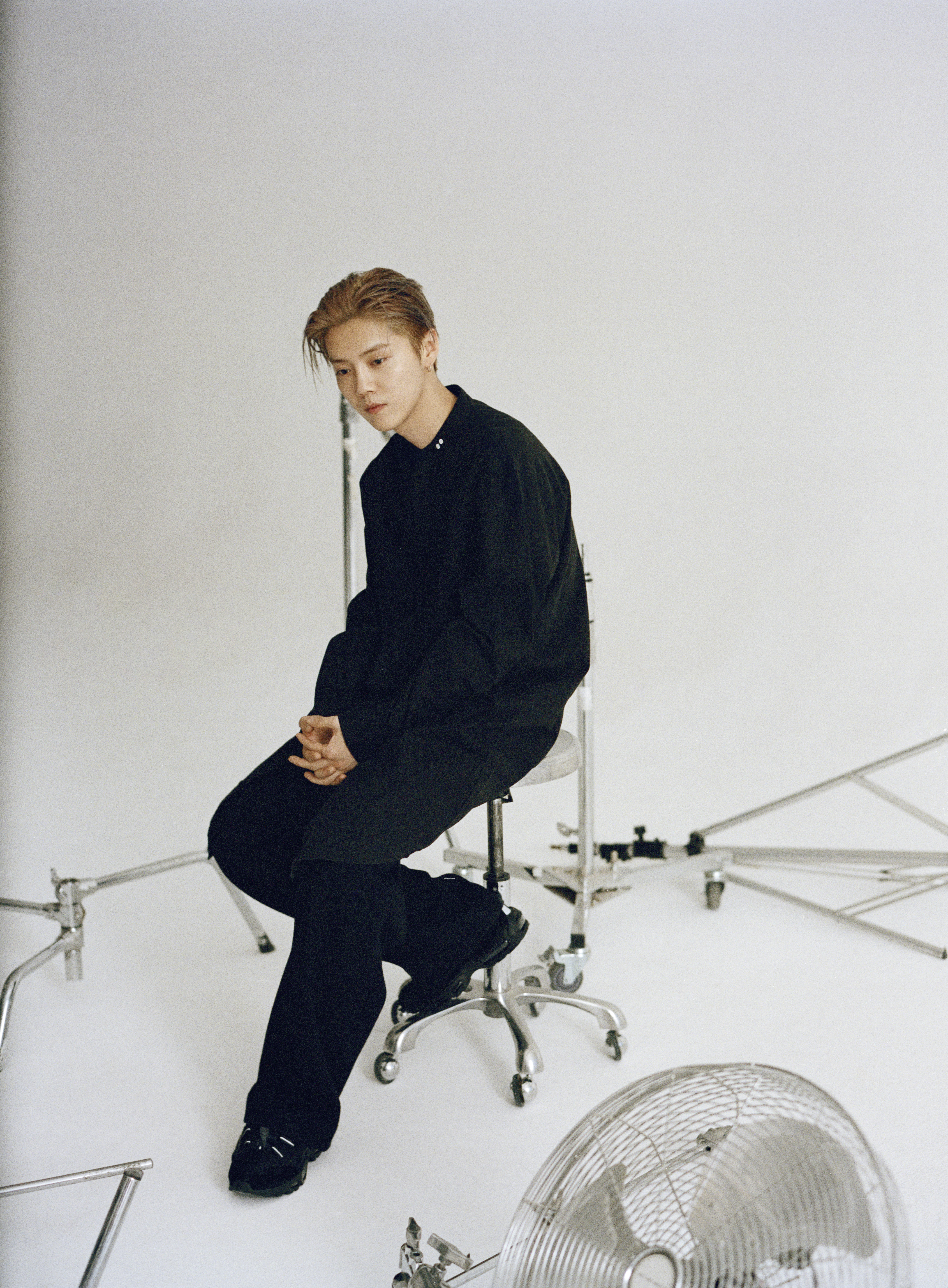 Lu Han, who resides mainly in his native Beijing, is currently an ambassador for Gucci, as well as Japanese skin care brands Curél and Koh Gen Do. He formed a company (Lu Han Studio) in early 2018 to manage his own affairs. Last year, he ranked at #15 on Forbes China Celebrity 100 List (his highest placement was #2 in 2017), and was the country's fourth most streamed artist. He has over 12 million followers on Instagram and nearly 63 million on Weibo. And, a big lover of streetwear, several years ago he founded the label Un Garcon Charmant.
The brand emerged, Lu Han explains, from street fashion "having a very close connection to what we do [in entertainment]. The creativity started to flow naturally between myself and my friends. I wanted to show our effort and ideas, and the brand was born." The result? Jewel-coloured velvet trousers and matching sports jackets, camouflage sweats, graphic tees, bomber jackets and boxy polo shirts. Many of the pieces sell out instantly.
Although Lu Han has publicly worn U.G.C interestingly he'd chosen not to announce himself as one of the owners until now. "We wanted to let the brand grow organically without major attention from day one in order for it to have healthy roots. This was quite an important step," he says. "Three years have passed, Un Garcon Charmant now has its own style and language, and I think it's the right time to have an official introduction."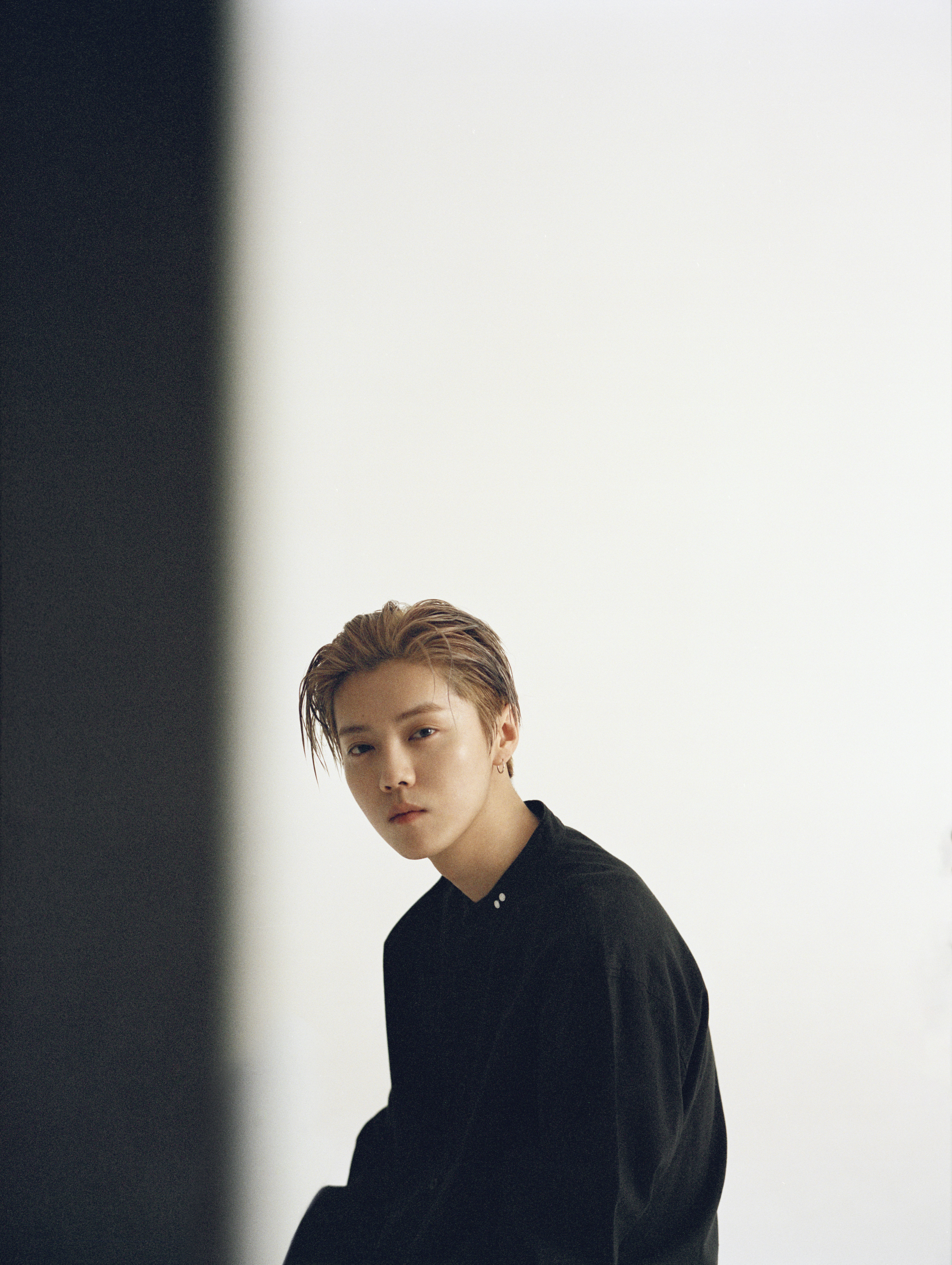 To look at the thousands of photos of him online is to see that dramatic reinvention isn't in Lu Han's creative language. His face is still baby-fresh, and he appears almost unchanged since his K-pop days – no older than the teenage contestants he's mentored on high-profile TV talent shows like Produce Camp 2020. But years of being in the spotlight has undoubtedly altered him. "I am who I am. I'm quite comfortable with that right now. Obviously, I'm very different from me from 10 or 20 years ago," he says, "and I'm going to continue on this self-discovery journey."
His polite reticence is hardly surprising. Like every celebrity, he's been dogged by anti-fans, gossip and the paparazzi, with whom he had such a fraught relationship that he vented his anger on his 2017 song "Roleplay". "Hiding and scheming in the shadows," he sings, "Like a circus clown's little trick / Piss off me and my crew / You don't want that boy". By 2018 he'd become less inclined to keep tabs on himself online, and in 2021 his attitude towards the darker side of fame has evolved yet again. "I saw something a few days ago, and thought it was excellent," he says. "'You have to thank those who have been following you and criticising you, they have always held you to higher standards, therefore, they lift you up'. But I also want to do well on my own terms and look back and think that was time well spent."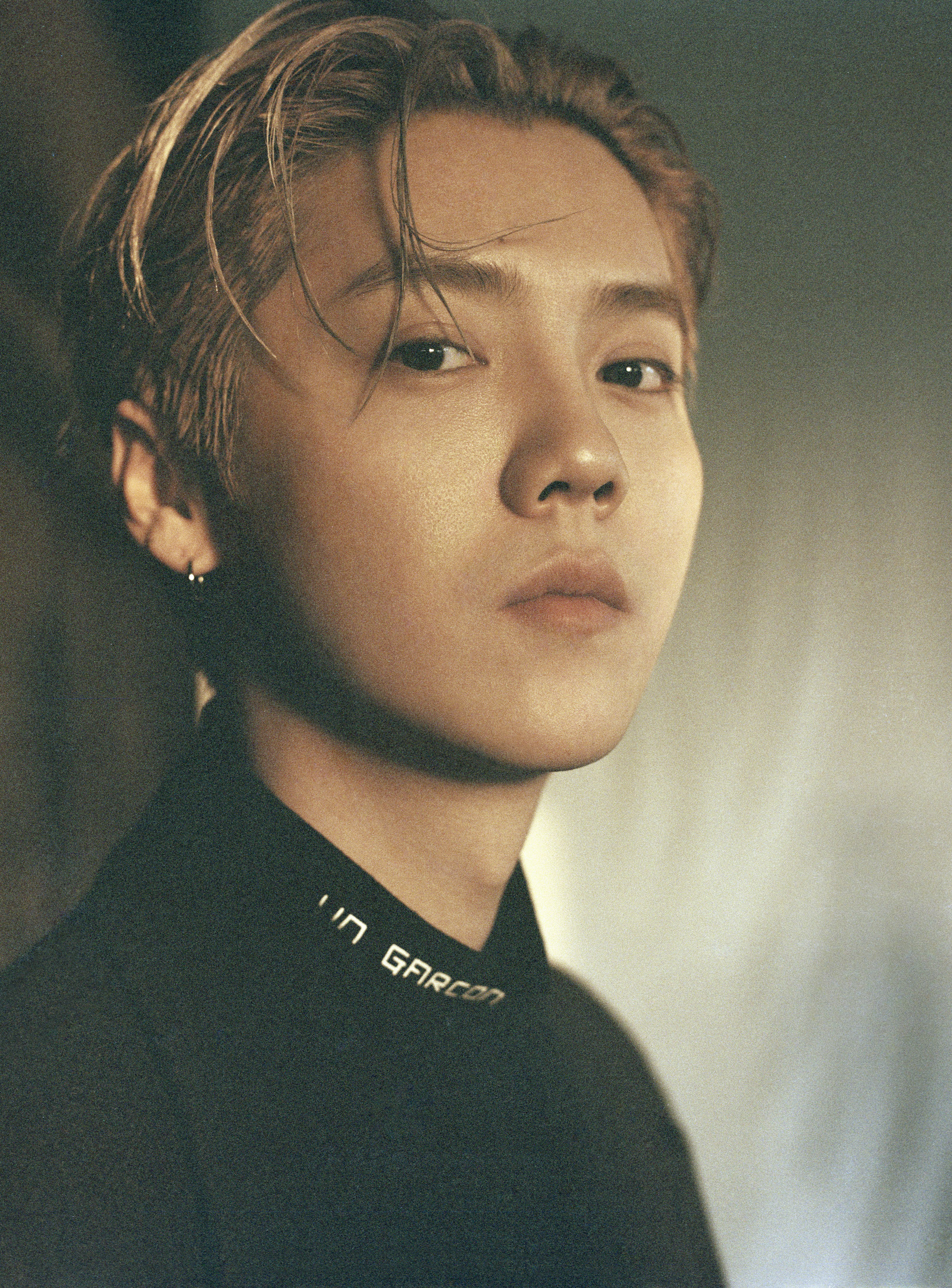 Far from being a complacent superstar, content in a bubble of his own making, Lu Han is consistently curious and restless. He used 2020 as a period to transition his acting career out of big budget films and into meatier, dramatic TV dramas, taking roles that surprised his fanbase. "It's quite hard to make others understand your ideas, what you are doing and how you are doing it," he says. "I'll stay true to myself, and take parts in bigger and better things as I go, and by doing so, the work will be a strong communication for expressing my ideas, thoughts and growth. I prefer it this way." Recent characters he has portrayed include stubborn, downtrodden gamer Xiao Feng in the sci-fi romance Cross Fire and the complex, murderous villain at the heart of a one-off series called Sisyphus.
It's roles like these that have incrementally shifted Lu Han away not only from being a 'traffic artist' – those who've become celebrities in a digital-first age, and whose fans help increase or sustain their fame via social media – but also from the standard idea of an idol, whose flawless, polished image is of utmost importance. "There are actually a lot of considerations when choosing a role. It's important to have room for flexibility," Lu Han says. "That doesn't necessarily mean it has to be a villain or a complicated role. It can be a fun or clever superhero or a small restaurant owner in a hutong, as long as it has substance and an interesting story."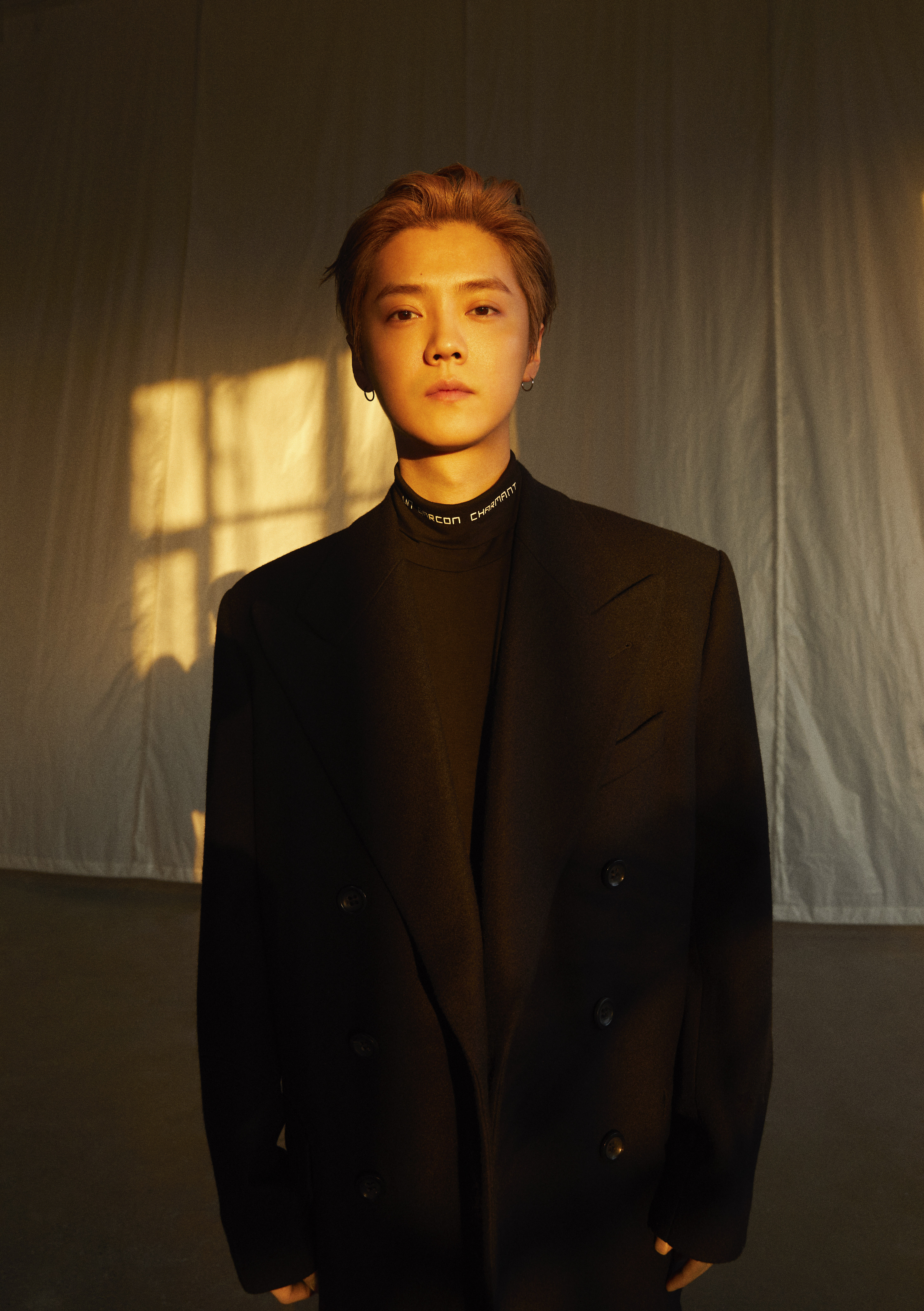 "A character like Sisyphus' Zhao Bin Bin was a first for me," Lu Han adds, recalling the role in which his coldness masks emotional issues. "I don't think he is sinister or vicious. The reasons behind his crimes are quite complicated. Deep down inside he's still kind, but life and bad choices have led him to make mistakes. At first, it was difficult to step into the role, but through in-depth conversations with the director Wu Bai, and fellow actors Qian Yuan, Qi Xi, and Wu Yue, I was more comfortable to bring myself into Zhao Bin Bin's mind and world. Friends told me that they were shocked and surprised by my performance, which brought a great deal of satisfaction as an actor."
Lu Han's music career (his second childhood dream after wanting to be a footballer) hasn't taken a backseat, despite a renewed focus on acting. Last November he released the final installment of his π series, π-volume.4, and, this January, sang the theme song for the second season of popular Chinese fantasy donghua, Heaven Official's Blessing. "Music has always been and always will be my first choice as an artistic expression. I listen to a lot of different kinds of music. Basically I listen to everything!" he says. "I vibe with a certain genre for a while, which inspires me to question if I can explore this style of music myself, and work with the producers to make something in that vibe. Of course, these things will only happen when you encounter something that's just right. You can't just demand it!"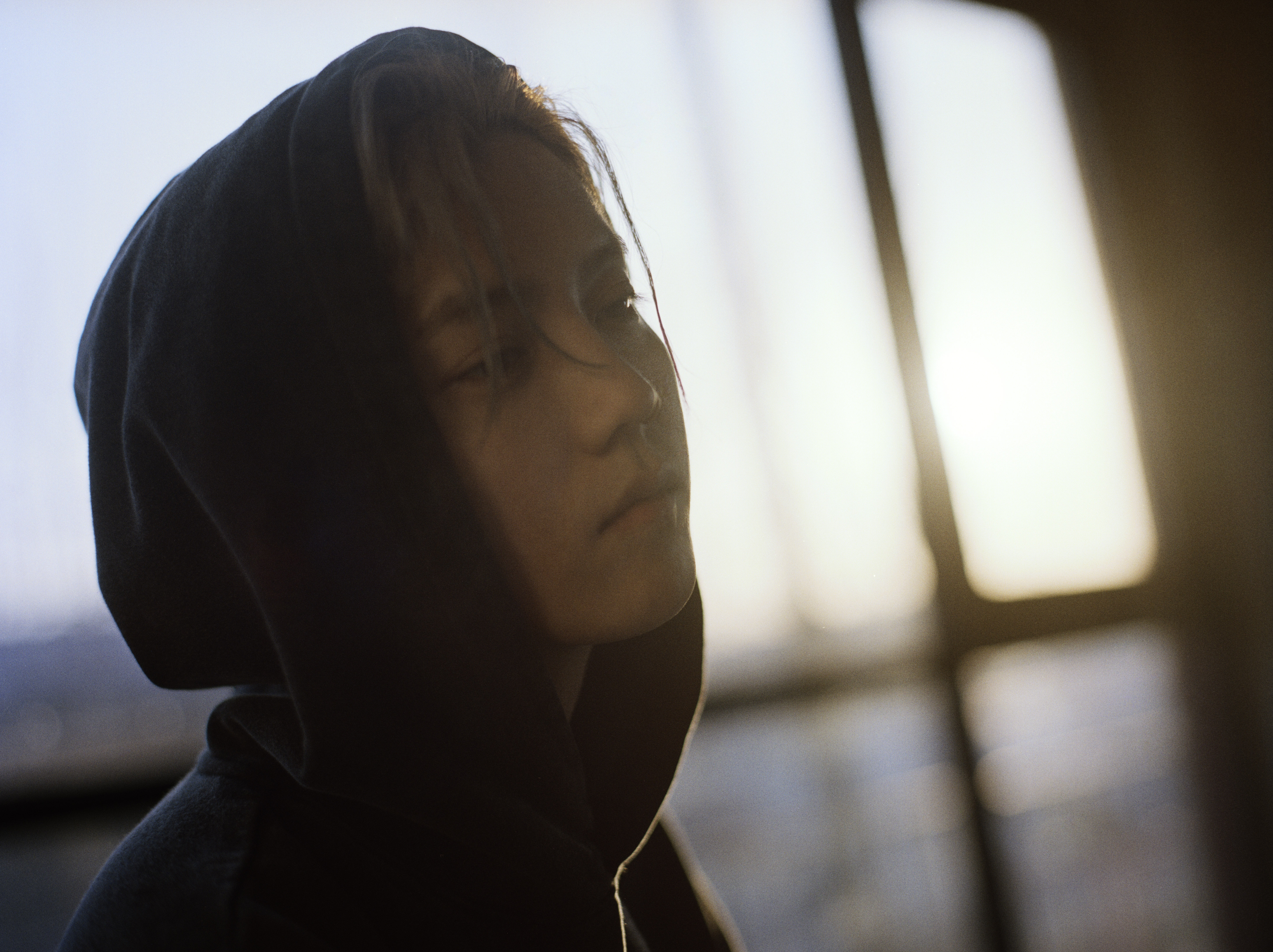 With a relentless schedule, his work ethic is disciplined and sponge-like; he talks frequently in interviews about learning from those around him. Inspiration for his music, when it strikes him, is at risk of getting lost in the melee. "My time is so fragmented because of my constantly busy schedule, so I have to be mindful when an idea comes. It might happen in the car or during a shoot, and I'll find a way to keep that idea alive. Sometimes a phrase, a rhythm, or just something that was said threads many ideas I already have in my head together in a perfect way, and when that happens, I'll move quickly to make it into reality."
He has the freedom to do so as the head of Lu Han Studio. It's one of the greatest gifts he's made to himself – the freedom to create what he wants, when he wants, and to release it when he feels it's ready, a privilege that many recording artists the world over aspire to. It wasn't a simple process and, like anyone setting up their first business, Lu Han admits that "of course there were things I messed up. I don't want to talk about them," he laughs.
What he took away from these hiccups, however, was inherently valuable long term. "There's no need to rush to prove anything – as you age, life will show you the lessons you need. As long as the main focus and direction is going towards what I want, then I want to go with the flow," Lu Han says of the future. "There are still many worthy things for me to try. If a great opportunity comes my way, I want to take on a new challenge and not be repetitive with myself. Finding my rhythm is key."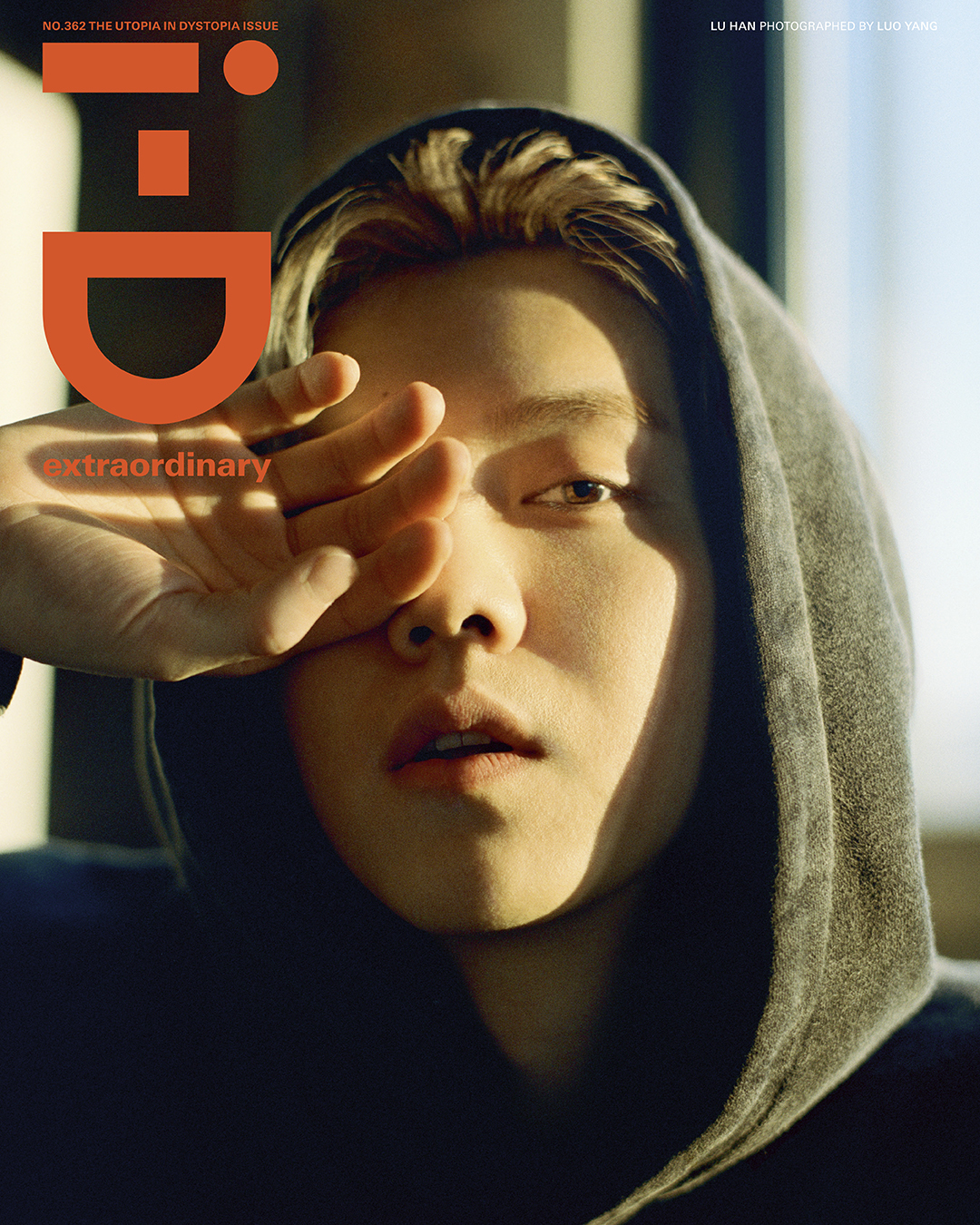 Credits
---
Photography Luo Yang
Styling Max Clark
Hair Lim Yejin.
Make-up Lim Yujung.
Photography assistance Jian Jian.
Photography editor Dong Su.
Styling assistance Marina de Magalhaes and Huang Cai Yi.
Producer Feifei Li and Shuang Chen at Showcase.
Model Lu Han.