Photography Pelin Kacar. Image courtesy of Vaqar
The label paving the way for Iran's nascent fashion industry
Founded by two self-taught sisters, LVMH Prize-shortlisted Vaqar is dispelling conservative perceptions of what Iranian fashion looks like. 
|
04 February 2021, 12:30pm
Photography Pelin Kacar. Image courtesy of Vaqar
Iran is a nation with a fine art tradition that stretches back thousands of years; its reputation for contemporary fashion design less so. Writing that from an external, Western perspective may read unduly dismissive, but it's a statement that holds up even from within the country's borders, Shiva Vaqar assures us. "Being a designer has never really been considered a serious job here," she says over the phone from Tehran. Along with her sister Shirin, with whom she runs their label Vaqar, she's one of a handful of designers who have made it their mission to prove the dismissive perceptions around their chosen craft wrong.
Like so many of the much-feted, independent designers you'll speak to in London, Paris, New York or Berlin, running their own label was a dream that dated back far into the Vaqar sisters' youths -- one that eventually came true in 2013. Unlike many of those designers hailing from Western cities, though, the launch didn't come straight after graduating from the hallowed halls of a well-known fashion school. Apart from a few pattern-making classes, neither Shiva or Shirin have ever formally studied fashion. "I studied business management and Shirin studied visual arts," Shiva says. "When we graduated from high school, there weren't any fashion schools in Iran, so it just wasn't an option for us." Shiva went on to a desk job at an oil shipping company, while Shirin worked as a painter.
To quell a mutual sense of fatigue with their chosen career paths, they began making clothes for the fun of it, uploading their looks to Instagram when the platform first started to gain traction in Iran, around eight years ago. "Starting out, we didn't really intend for it to become what it has," says Shiva, "but as our audience grew, things became more and more serious, step by step". So serious, in fact, that they've now made the shortlist for the LVMH Prize twice: once in 2016, and again in 2020.
You can see what caught the LVMH judges' eyes. For one, there's an ineffably satisfying sense of balance at play, one that takes a well-honed hand to pull off. Boxy padded shoulders that call to mind Demna Gvasalia's early Balenciaga speak to the stern, muscular sensibility that undergirds the sisters' work. It's a sense enhanced by armour-like tonal corset and bust panelling -- proof that the cash spent on those pattern-making classes didn't go to waste. That's thoughtfully counterposed by moments of softness and sensuality: the undulating pleats on a pair of wide-legged Kurdish-style trousers, the elegant droop of a bishop sleeve, or the navel-baring cut-out on a hook-and-eye fastened pinstripe wool coat.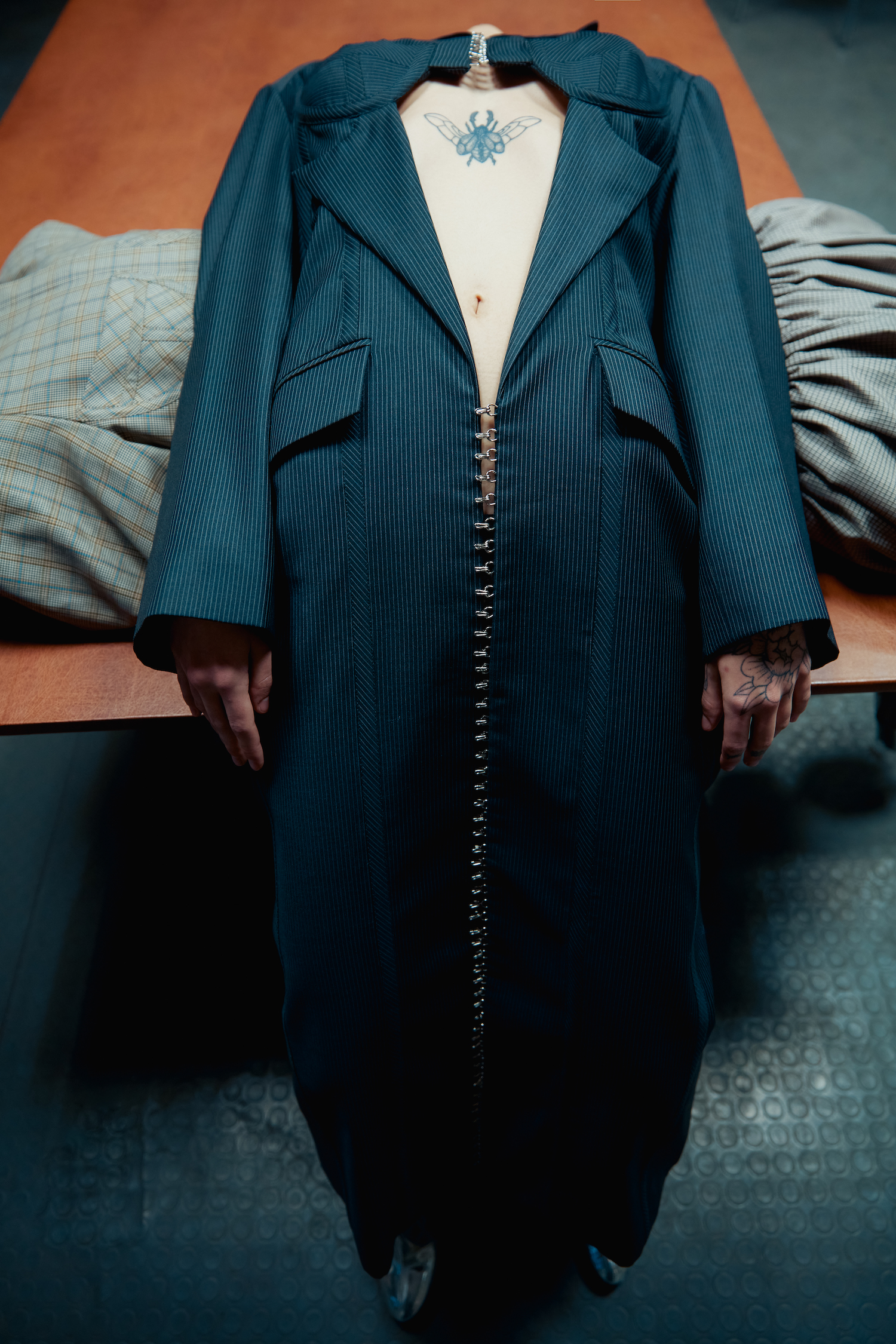 Clothes like these probably aren't what come to mind when picturing what Iranian women might wear today. And, admittedly, these aren't the kinds of clothes you'd regularly see on the streets of Tehran. "We Iranian women have two personas -- one that you see covered outside on the streets, and one that you see when we're inside with our families and friends!" she laughs. "But Iranian women are insane about fashion -- you wouldn't be able to recognise the same woman you saw in public at a party! When you're limited from doing something, you go after it more."
Large Western labels have typically been the ones meeting this demand, despite their lacking presence on Iranian soil. (While they aren't explicitly banned from operating in the country, long-standing economic sanctions that prohibit international bank transfers make it a challenge to buy these garments.) "Six years ago, for example, every girl had to have a Gucci bag," Shiva says, typically picked up on a shopping trip to Istanbul or Dubai, or purchased through a supplier with back-door connections. Recently, though, there's been a surge of support for homegrown labels like Vaqar, as well as a quiet boom in stores dedicated to selling Iranian designers' work.
Having the skills to make clothes to the exacting standards that Shiva and Shirin do, alongside an audience eager to buy them, are just two parts in the complex equation that makes for a self-sustaining fashion industry. Access to fabrics, for example, is another crucial factor, and it's perhaps one of the most challenging aspects of running a fashion business in Iran today. Given the made-to-order nature of their business, the Vaqar sisters insist on "only working with the highest quality fabrics'' -- like duchesse satins, cotton gabardines and hard-wearing wool-blends -- "we want to make clothes that are made to last," Shiva says. That aforementioned international bank transfer block, however, makes the legal import of such goods a no go, "and as we're unable to import top quality fibres: most of the fabrics that are produced here in Iran aren't up to standard."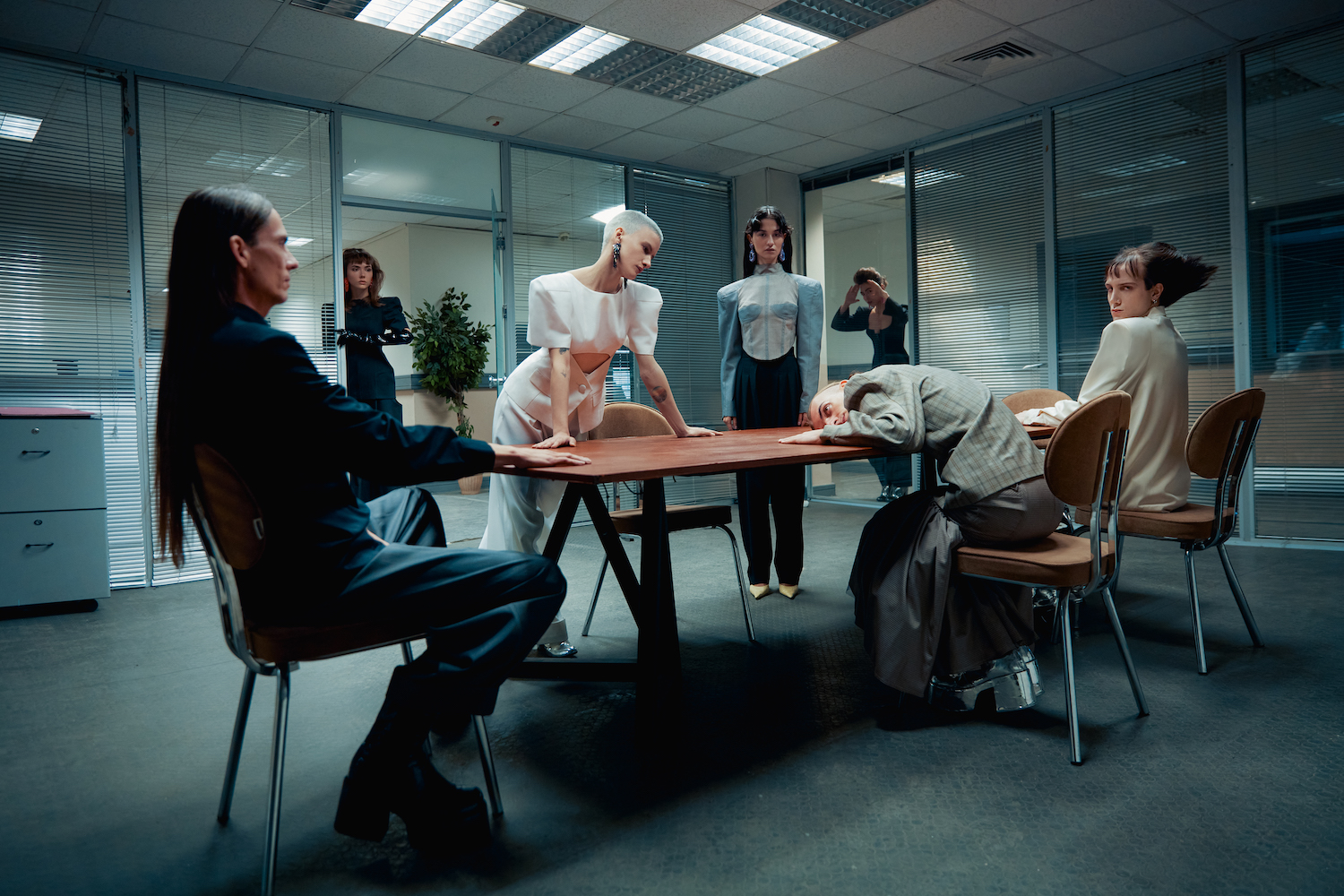 When reports of Iran's first coronavirus cases began to make headlines a year ago, the clandestine avenues that they relied on to procure materials from foreign suppliers were swiftly blocked off. As has been the case for any independent fashion business, the arrival of the pandemic posed an imminent existential threat. As time has passed, however, the nimble nature of the Vaqar sisters' small, made-to-order operation has proven an asset. "We've been able to carry on more easily compared to big businesses. We didn't have to deal with production pauses or having problems with selling stock," Shiva says.
They've even seen growth in their customer base, as more and more fashion-conscious Tehranis turn to local designers to satisfy the itch that they used to rely on shopping trips abroad to scratch. "The past year has really made us search for new ways to overcome our limitations. Before the pandemic, we were always quite unhappy about the fact that we weren't working in line with the pace of the industry," Shiva says. "But this year has made us realise that instead of comparing ourselves to the industry standard, we should stick to our own values -- it's really taught us not to compromise."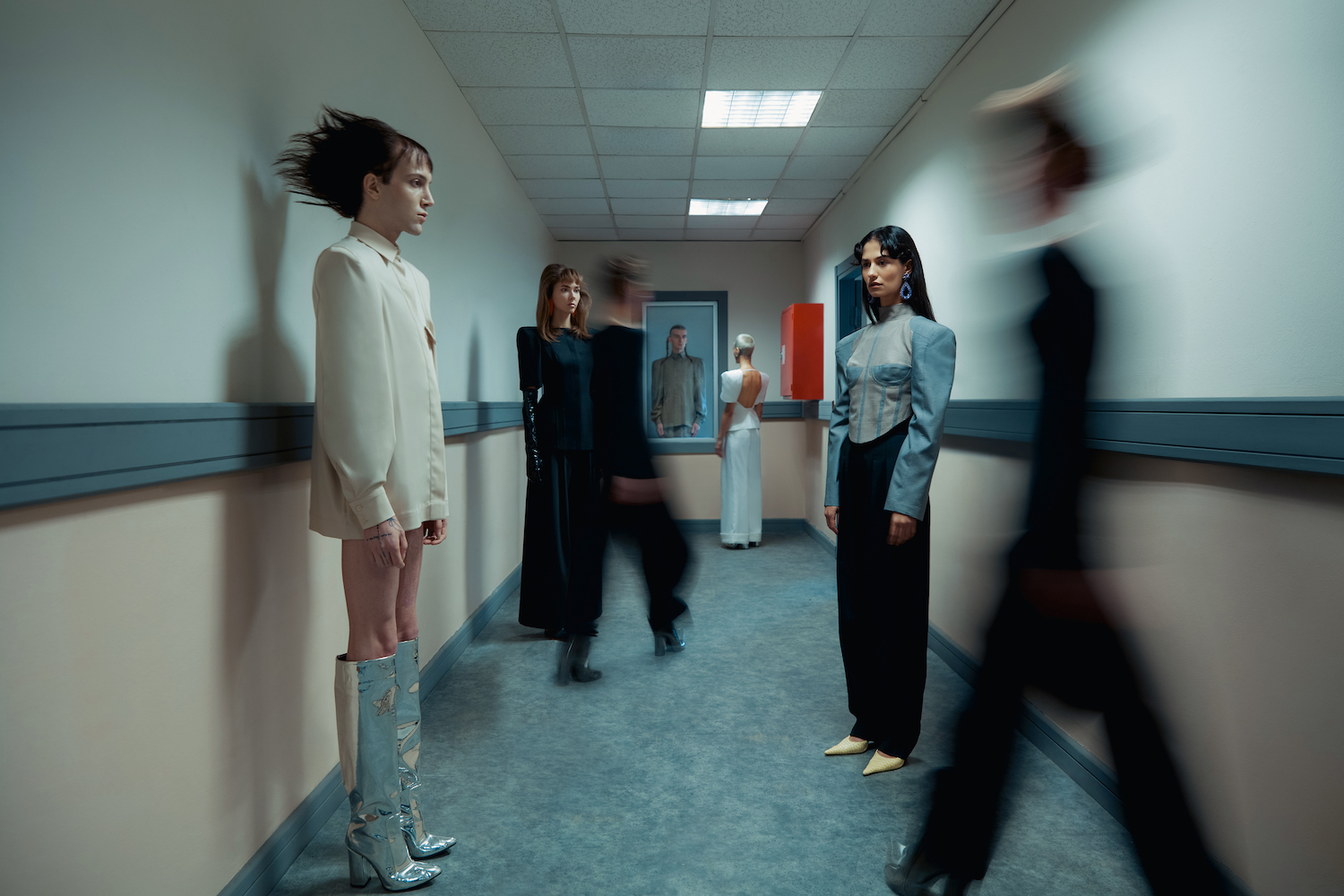 Credits
---
Photography Pelin Kacar
Styling Anıl Can
Hair İsmail İnan
MUA Yağız Yoldaş
Photo Assistant Samet Türkan
Styling Assistant Zeynep Bala Dura
Casting by Eylem Başar söğüt / castingkiller

Models Derin Baysal, Diyora Banu, Hilal Arda, İrina Lunkova, Melis Guven, Melih Mızrak, Steven Perham, Kaan Şalcı