Story mfg on their earth-friendly clothes and why slow fashion is punk
Meet the Brighton-based designers behind your new favourite brand.
|
17 November 2020, 7:40pm
Photography Ashish Shah
Saeed and Katy Al-Rubeyi are the creative couple behind the beautiful all-natural vegan brand, Story mfg. Born out of a desire for a more authentic, fulfilling and kind approach to making clothes, their work is the very opposite of fast fashion. It's so slow, in fact, that some of their dresses take six whole months to be created by a dedicated team of dyers, weavers, embroiderers and tailors based out of their atelier which sits deep in a forest in India. Celebrating the talent of artisan craftworkers, their sustainable products are all made from scratch and designed not just to create zero waste, but to actively benefit both the earth and their collaborators. Well worth the wait, then.
Story mfg (short for manufacturing, because they do it impeccably) design easy-fit, genderless clothing and accessories using vintage workwear construction methods: this stuff is made to last in the hope that you'll buy less clothing and develop a more sustainable lifestyle. But when it does reach the end of its long life, their organic biodegradable products will return to the earth to become nutrient rich fertilisers. And if you don't think that's almost as beautiful as the clothes themselves, then we probably can't be friends anymore.
The brand's aesthetic is informed by a shared love of vintage outdoor gear, an impressive collection of 70s T-shirts and a deep knowledge of natural dyes achieved only through extensive experimentation with indigo, tree bark and jackfruit. Staple looks include the loose cotton Peace Pants with plenty of pockets, the nostalgia-inducing Forager Jackets, and the beautiful patchworked crochet that appears as a scarf, as well as across the Daylight Dress and on the Polite Pullover, alongside a tiny embroidered mushroom.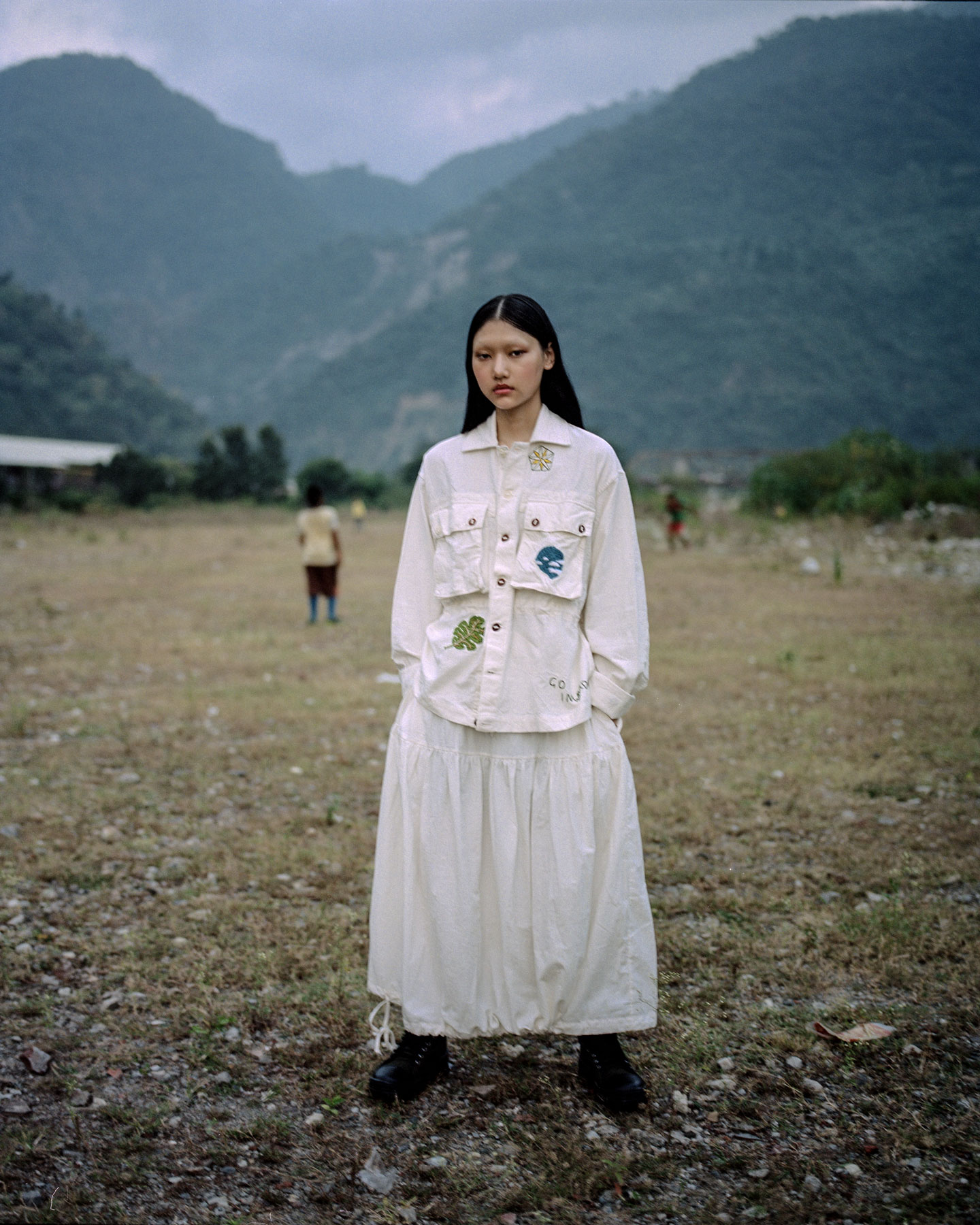 But it all began with a pair of jeans. Or, a dream pair of jeans, to be more exact. Saeed and Katy — whose backgrounds lie in trend forecasting and menswear — had come across a really interesting, naturally dyed and handwoven denim fabric that nobody else was working with due to its expensive and unusual nature. The couple made it happen. "That sort of became our process — always making and developing things from scratch rather than shopping around for ready made fabrics," Saeed says. "It's a challenging way to work because if you want something you have to be able to make it… so it took us about three years to have any patterned fabrics (until we started working with block printers), and five years to do knitwear."
After successfully crowdsourcing the money to manufacture those jeans, made to order (via Reddit, of all places) the couple soon started work on a jacket and Story mfg began to take shape. "Over the next few years we started to develop our fabrics and styles until we had something that looked like a range, then a collection, and now we're up to four collections a year!" Katy says. And although these days Story mfg is spotted on the likes of Bella Hadid and Hailey Bieber, that original motivation to produce things the designers covet themselves certainly hasn't been lost, as Katy explains: "We make the kind of clothes we want to wear, in a way we wish all things we made."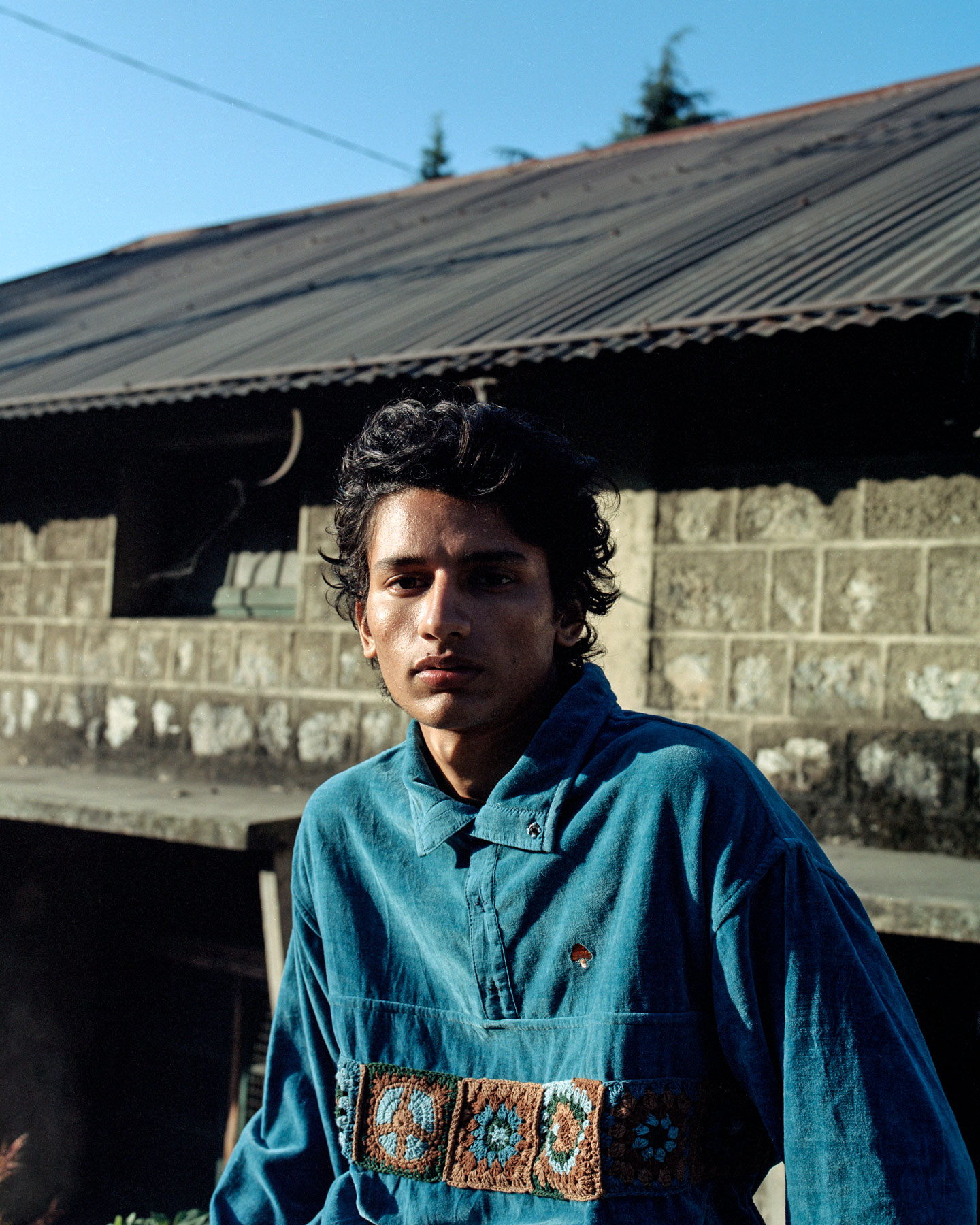 Impressed with their manifesto and obsessed with their designs, we caught up with Katy and Saeed to discuss the renewed appreciation of artisan crafts in 2020, why the mass exodus of creatives from capital cities might be good for the planet and the things you ought to know about their toy poodle called Party.
Do you think your respective upbringings have influenced the brand?
S: Hugely! Katy and I had really different upbringings on paper but I think we benefited from the same lessons. Katy grew up in the north east of England and I was raised largely between the Middle East and the UK (I'm mixed race Irish-Iraqi), but both our families really championed creativity and caring.
What about your previous experiences working in the fashion industry?
K: I trained as a menswear designer, and out of uni was funnelled into designing for various high street companies (which showed me how things shouldn't be done imo), then went on to become a trend forecaster, whereas Saeed studied Linguistics then worked for a fashion magazine before also getting into trend forecasting. When it came to actually building a company we were both complete and utter novices, but we have learnt equally from our successes and fuck-ups. I think being tourists in a town is hugely underrated and that ignorance of the norms is part of what allows us to be challenging.
Your designs centre around artisan crafts, something which there seems to be more appreciation for now than in previous years, with Gen Z-created tutorials for natural dyeing, embroidery and knitting popping up on TikTok. Have you noticed an increased interest in this element of your work?
S: For sure — appreciation is the right word. As little as a few years ago, I remember we would be showing buyers in Paris our stuff and have to explain everything that went into it. I would see the light go off in their eyes as I bored them explaining how it takes a day to weave enough fabric for the item they were looking at, and although polite, I could tell silently they were saying 'Jesus who fucking cares?!'. Suddenly people do care, and I think that has a lot to do with a return of people trying craft, seeing how hard it is and appreciating the skill and time that goes into it.
K: It might also just be that artisanship is making a comeback in fashion after that interlude where design houses pivoted into weird streetwear wannabes making printed tees and track pants.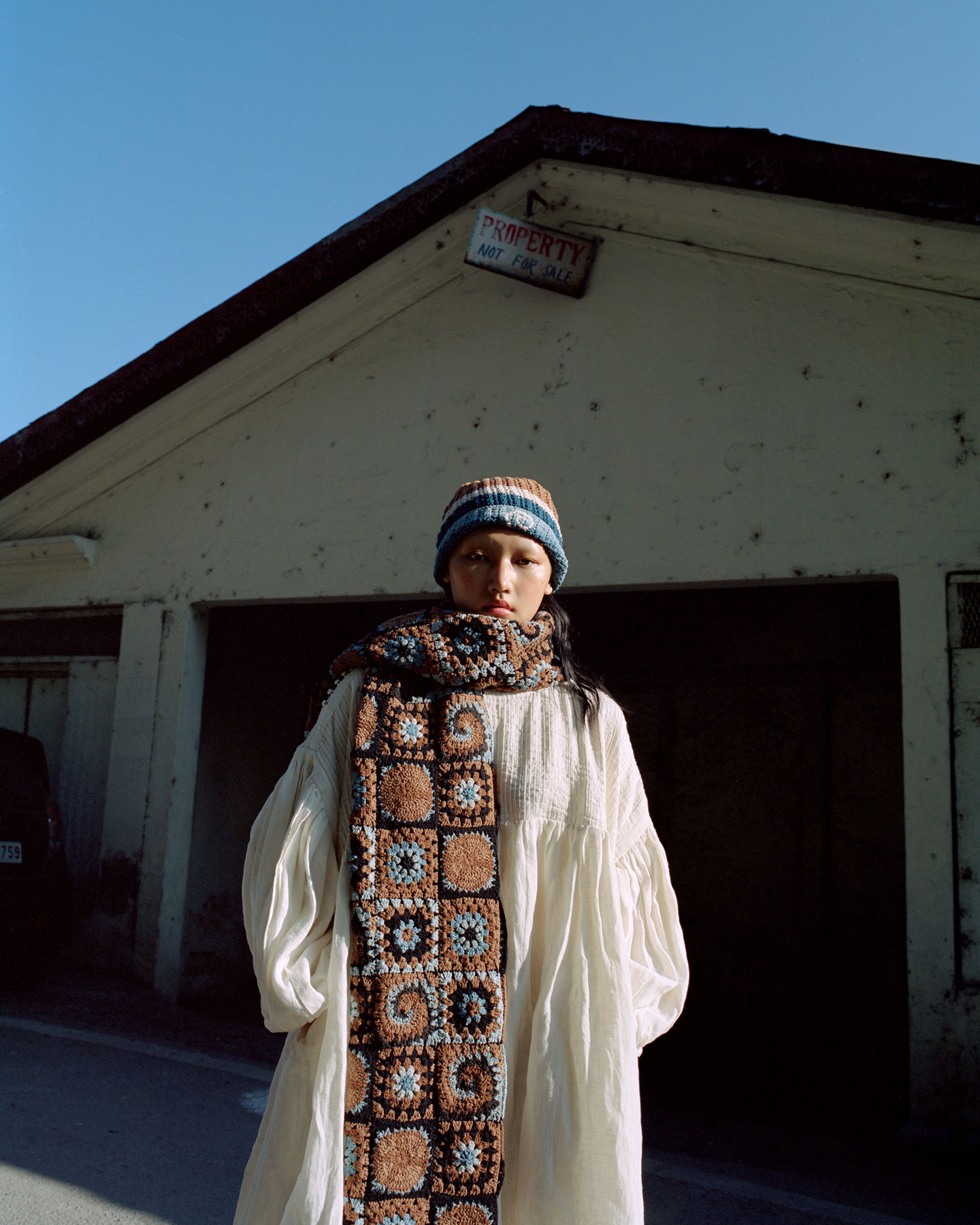 What inspired the crochet patchwork that pops up across your designs?
S: There's this really special knitting and crochet collective based next door to our main natural dye partners in India. For years we wanted to try making things together but we had trouble coming up with something we thought we could actually sell to stores, because they tended to buy the more clean, menswear-y bits. We decided that all we wanted for ourselves was a wearable version of an old school granny blanket, so we made a sample with the crochet group and took it to show in Paris, where we got… nine orders. Massive failure. But three or four of those people LOVED it and continually asked if we could make another colour, so we did more the following season. Then something weird happened — our Japanese stores were asking to order 30 to 50 more a pop and we couldn't because they're handmade and take months from start to finish. But we did our best and swooned every time we saw these deadly dressed people in Japan wearing our granny scarves. Last winter every store we sell to ordered a truckload.
How do you feel about fashion seasons and creating collections tied to them?
S: We have mixed feelings about them. Initially, we felt like they were this terrible ogre that perpetuated an unhealthy way of putting things out, but now I think we've realised that it's just a symptom of a bigger problem. I haven't met a single soul anywhere in fashion that thinks traditional fashion seasons make any sense unless you make something that is seasonal, like woolly hats or bikinis. The problems, I think, are more to do with how early sales begin, and crucially how stores treat designers by having really harsh payment terms that leave them destroyed and unable to carry on (which often trickles down to the makers). Capitalism, basically.
K: I think if seasons work for you and the way you create and like to put projects out, then the current fashion industry selling system is great for you. Buyers see what you're working on when they have the budget to spend and you get a good amount of market feedback too.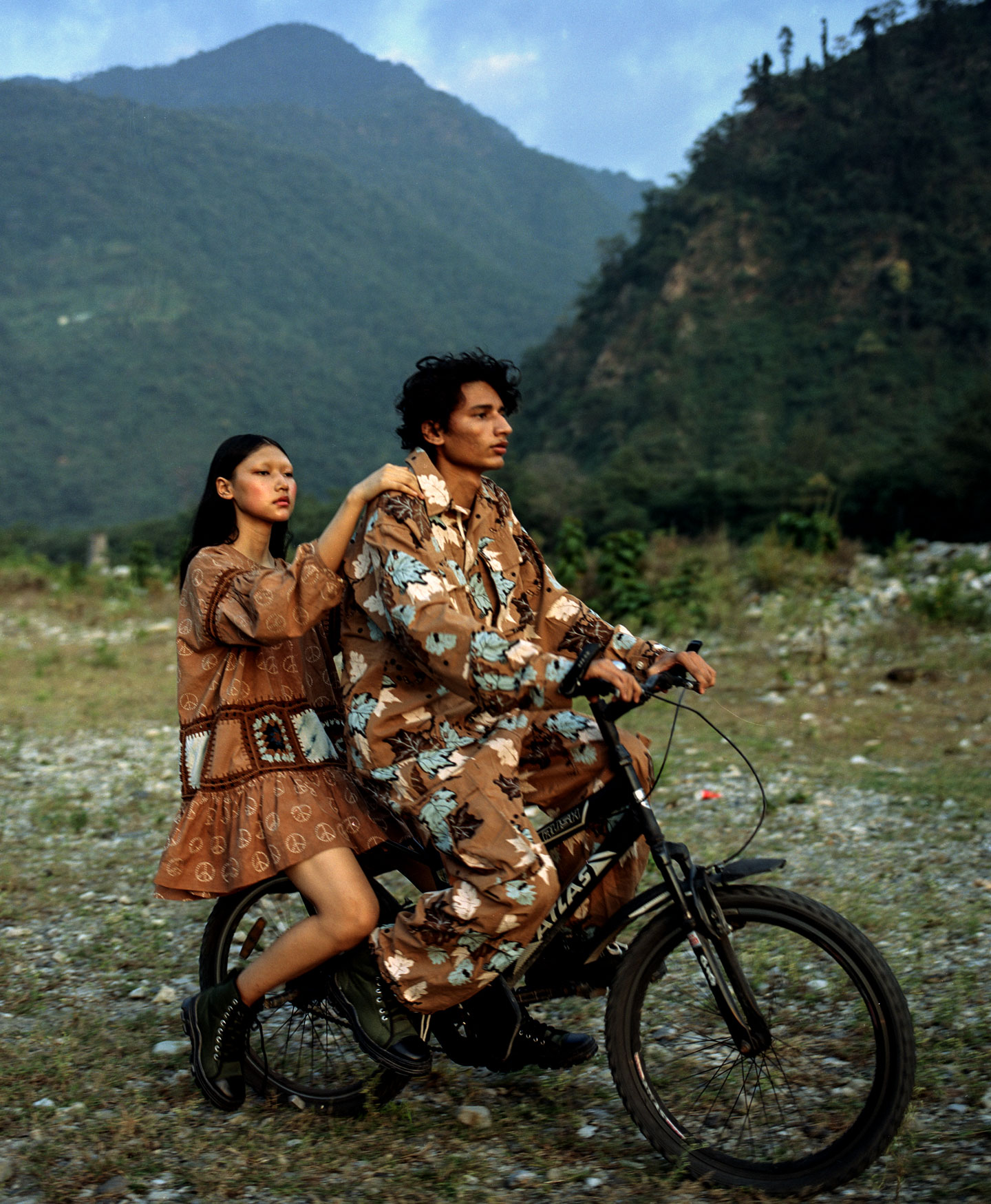 Your collections are always accompanied by fantastical backstories. What's the Story behind SS21?
S: We called SS21 "Fil Mish-Mish" because we genuinely didn't know if there would be one. Fil Mish Mish is this Arabic idiom that is akin to 'when pigs fly', so we kind of just designed a collection that was measured in its approach but really ambitious in how we made it because we wanted to get as many of our partners involved as possible, so we could at least give some work stability in the face of so much uncertainty. It worked out too — it's by far our biggest season ever and everyone we work with has their hands full right now.
Has 2020 changed your perspective as creators of a sustainable, vegan brand?
S: No, not at all. I think if we left behind the activist spirit of the brand we'd end up with something really bland and lifeless. 2020 as a year did worry us — when the pandemic started showing its effect on fashion it was clear that companies that made fast, easy, quick stuff were going to be totally fine and ones like ours that take six months to make a dress start to finish could be screwed. It took an insane amount of damage control and communication but we seem to have come through (albeit battered, bruised and late) and on the other side we find suddenly people are more interested in the kinds of stuff we make — comfy, easy, nicely made, sustainable, ethical stuff.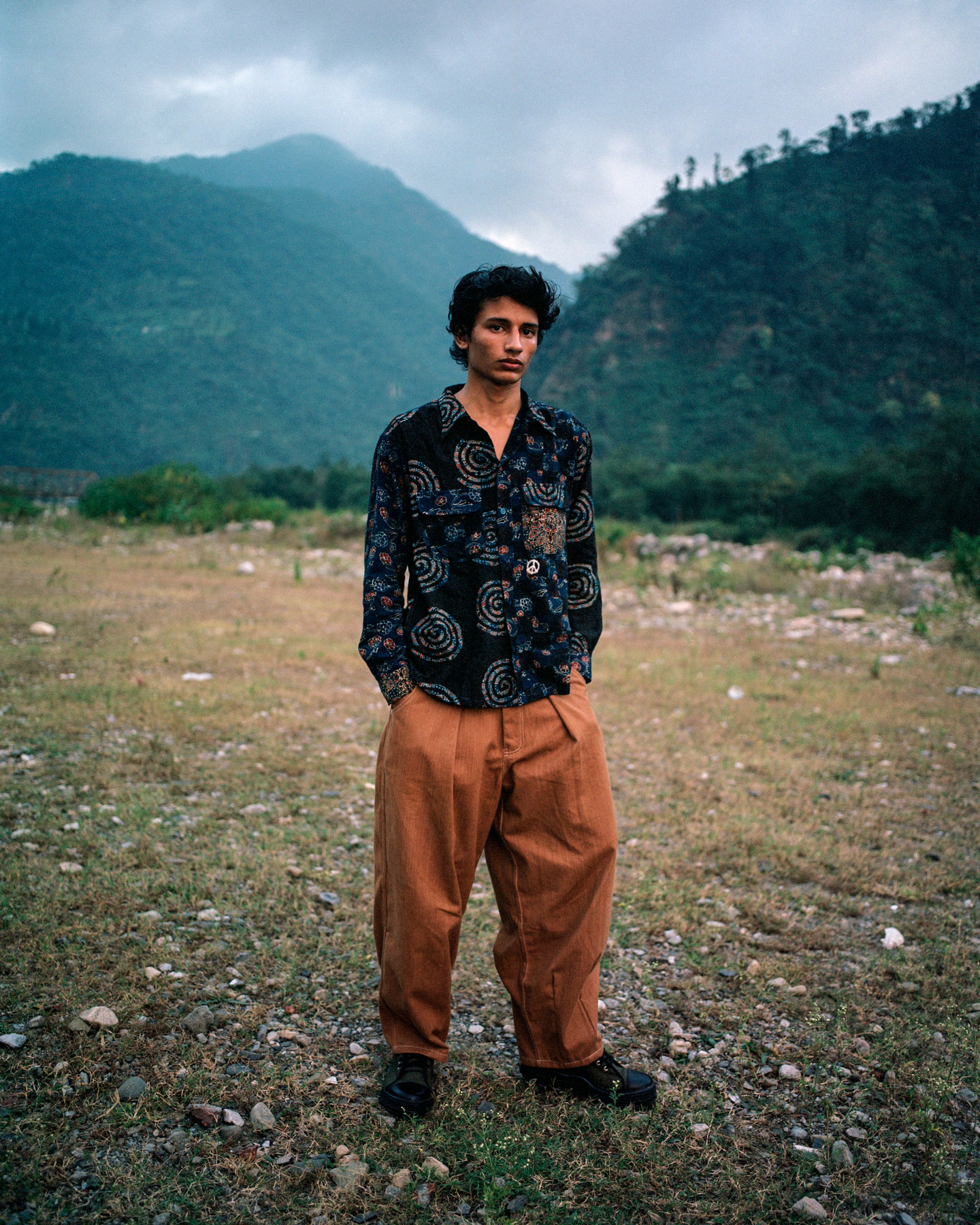 The first episode of your podcast touches on the concept of ruralisation, which made us think of the mass exodus of creatives leaving London for their hometowns or the countryside. Do you reckon this could play a part in seeing a return to manual crafts and slow fashion?
S: I think grind culture and the idea that city life is the be-all and end-all is eroding in general, as people are starting to place more emphasis on their wellness and the importance of community and the outdoors. It's weird but also kind of cool that a return to roots is this counterculture movement, and yeah I think slow-madeness is kind of like this expression of punk in the face of mass-production and homogeneity.
K: Something that's also really anti-establishment, and increasingly being spoken about by young changemakers in the space, is this movement towards regenerative agriculture and by extension businesses that perform a regenerative function instead of just draining goodness out of things. Our current globalised system only seems to value what things are worth as individual objects and ignores how much we receive out of the natural systems that create our world. Re-learning small scale and local values is so important and seems to be a big part of this return to craft in fashion.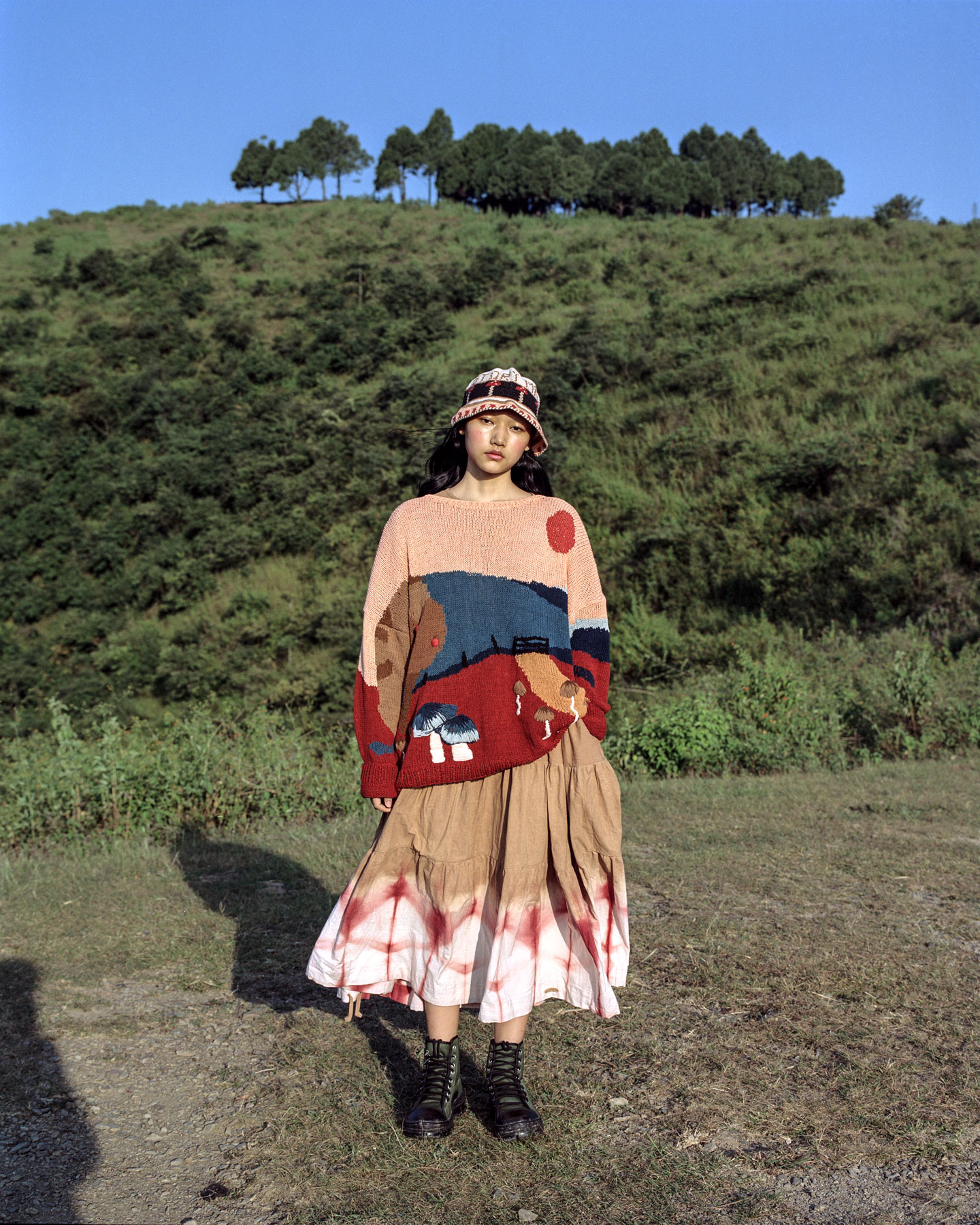 How do you think your creativity can help bring about the changes you want to see in the world?
K: We see ourselves as a little cog in a bigger change machine but we also think any company/designer/artist/maker can instill big progress with small choices and actions. I know we, as a company, have done stuff a bit differently and have challenged some norms, which in turn has allowed other people to challenge norms. We've certainly made some weird-good moves that have helped young designers make even weirder ones.
Last but by no means least: please tell us everything we ought to know about your mascot and dog child Party.
S: Party is our friend toy poodle who we re-homed a few months ago. She's extremely cute and very loud. We were going through some very difficult times earlier this year and we were sort of looking for a remedy and she has brought it, although in a very different way than we expected. She has quite a lot of doggy mental health troubles so we have been working through them together, all three of us.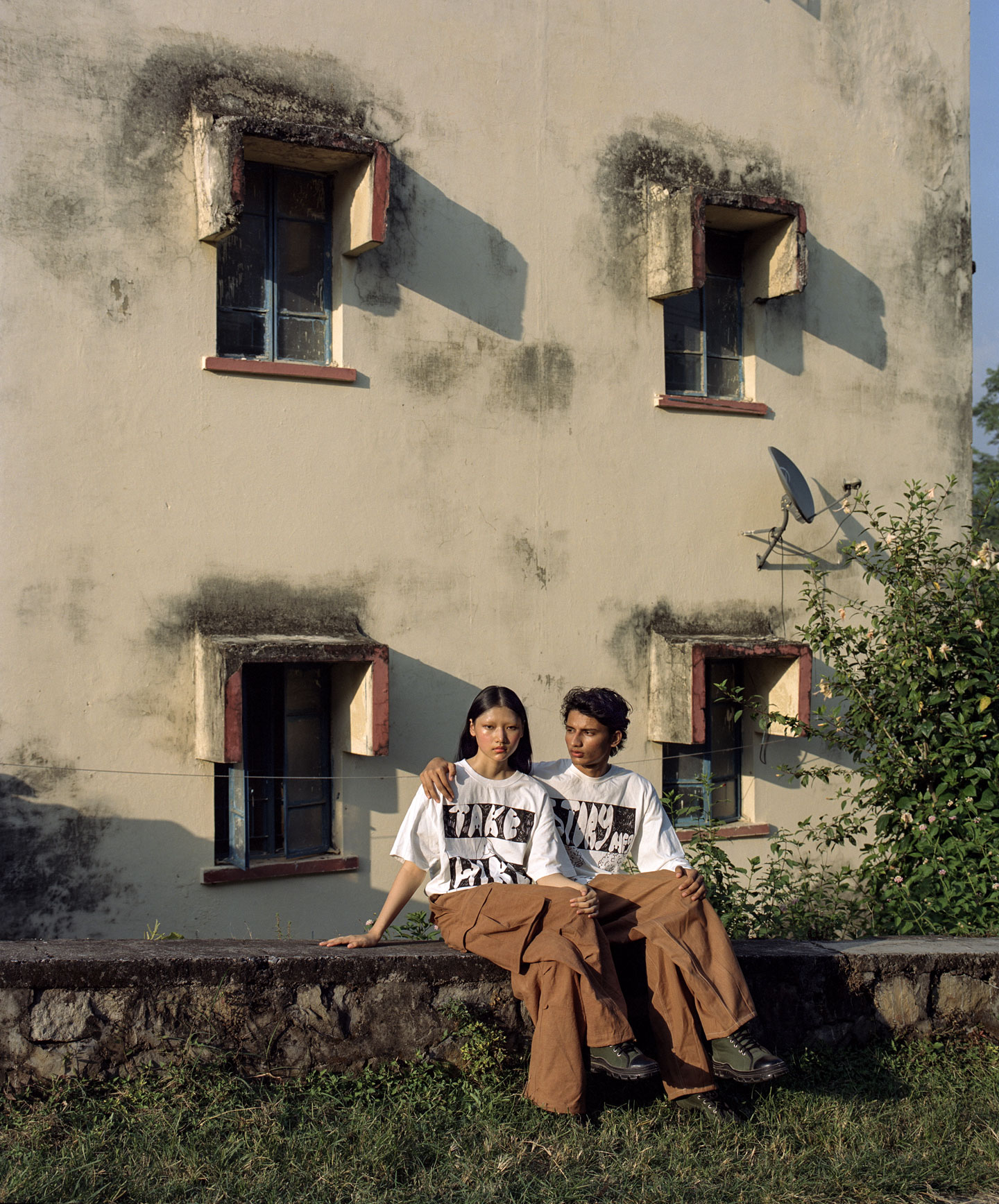 Credits
---
All photography Ashish Shah
Styling Kshitij Kankaria
Tagged: