40 years of daily portraits and queering ADHD: what i-D loved this week
Everything you should have read is still here, girls!
|
27 November 2020, 3:30pm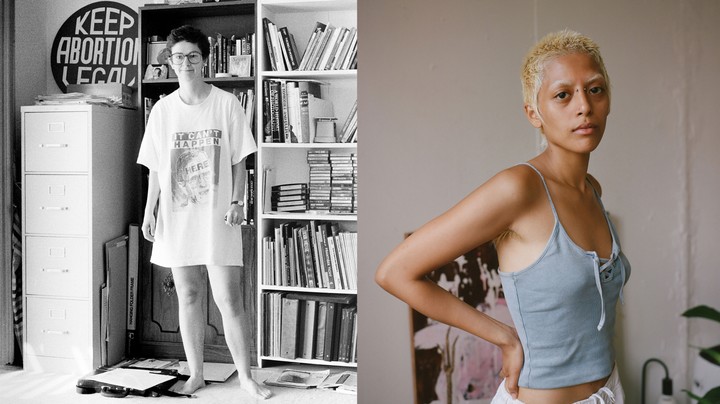 Left: Nancy Floyd, November 11 1988. Right: Violet by Nora Nord.
Another week has gone by and not much has happened. But maybe, like many of us, you found yourself in a weird empty lull, unable to do anything except sleep and stare into space. As we all start to wind down and get the hell out of 2020, motivation levels are low. But we're still here for you with some light escapism and thought-provoking insights into the world around you. Don't forget it!
So without further ado, these are six stories that appeared on i-D this week — everything from queer faces of ADHD to insights into the beauty of Black joy on screen — that you can bookmark to sift through this weekend. It's what you deserve. <3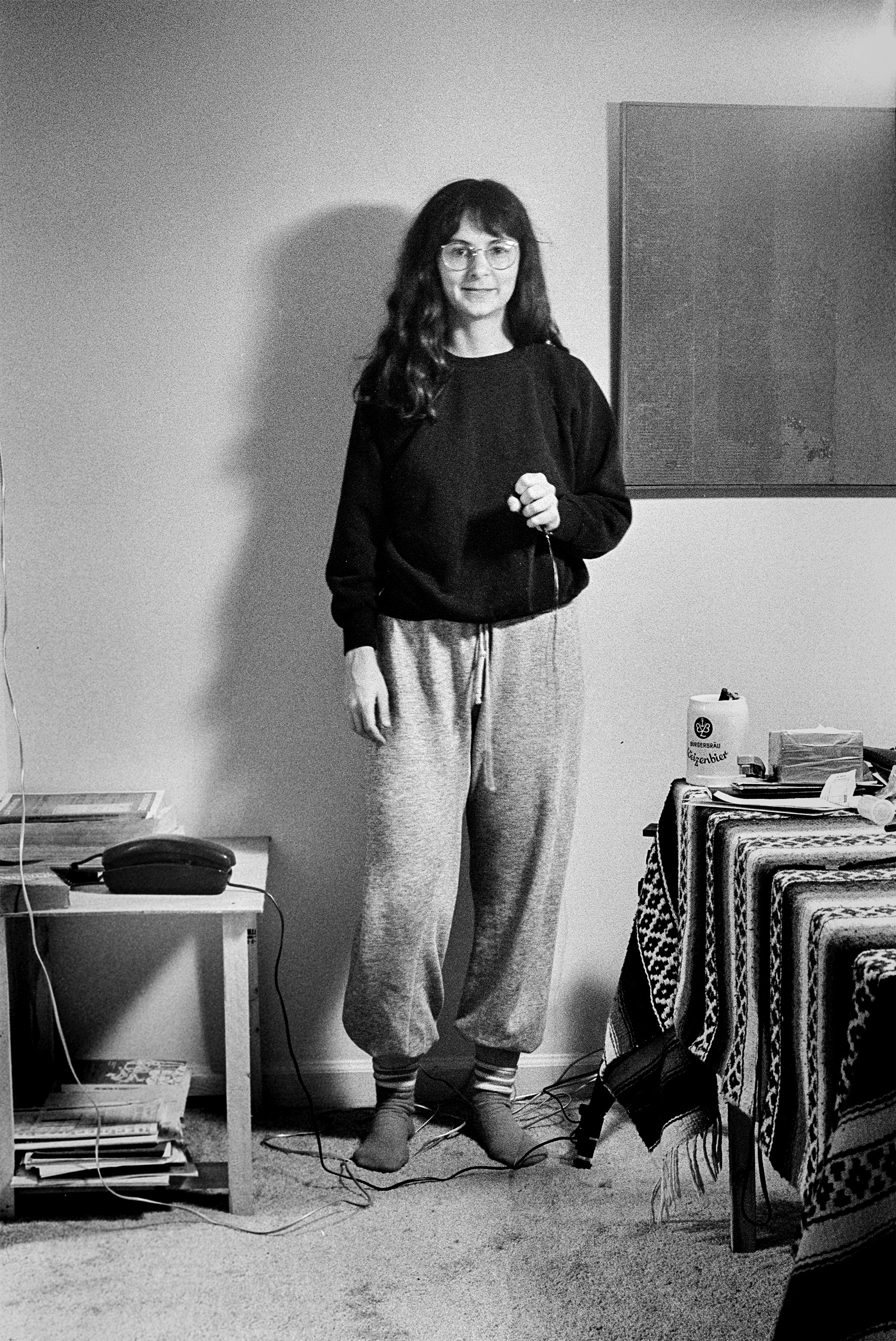 A photographer taking daily portraits for 40 years
Nancy Floyd's Weathering Time is a series that's gargantuan in scope, but searingly personal: a self-portrait every day (give or take) over the course of 40 years. The results are gentle and revealing, cleverly indicative of the life she has led and the people who have come and gone from her family unit. In this piece, Nancy speaks to i-D's Ryan White about what it's like to take on such a monumental task, and what it feels like to reflect on a life you've documented. Read it in full here.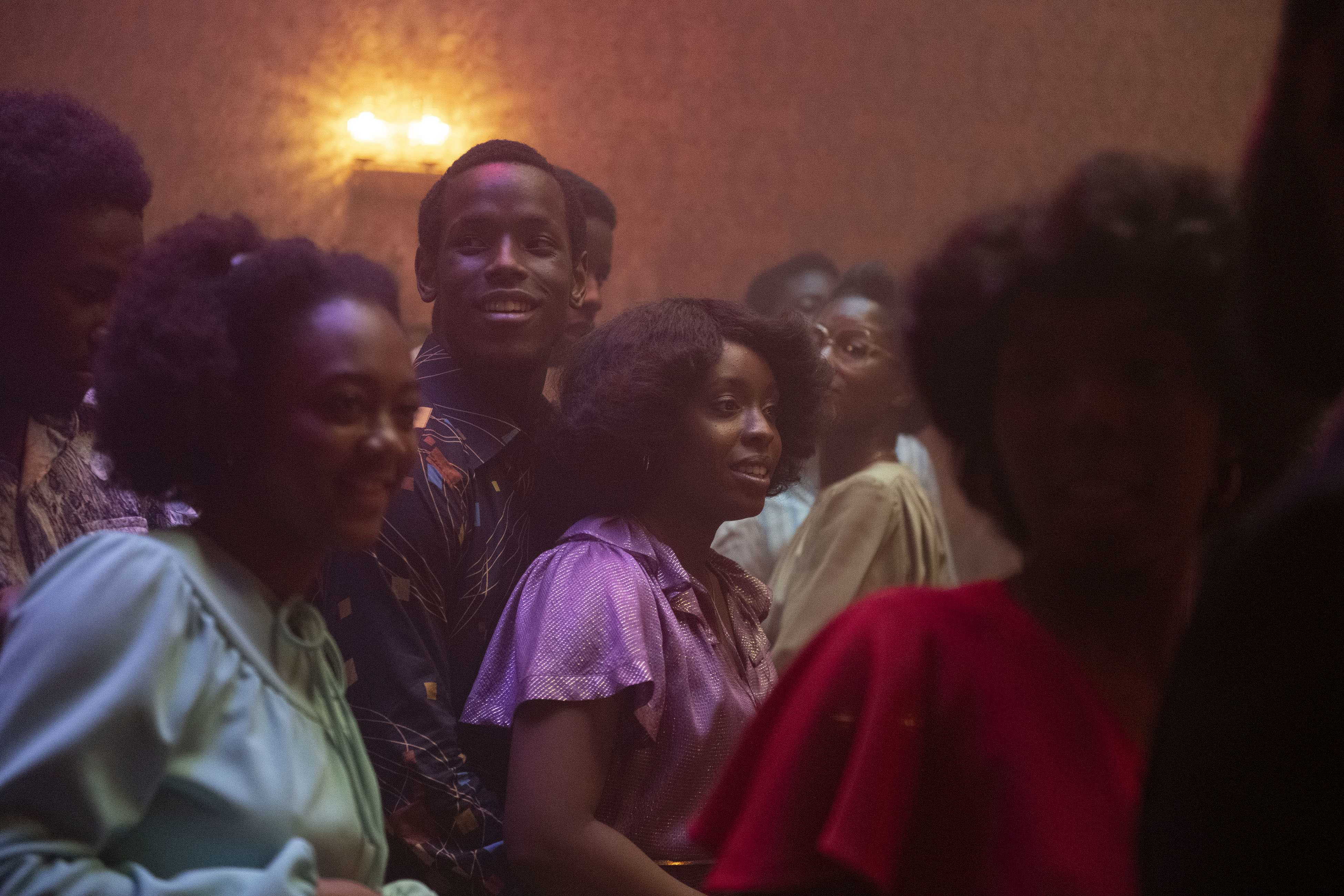 Stream this movie that celebrates Black joy now
In a time when cinemas are either shuttered or give you real anxiety, what a treat it is that some of the greatest art of recent times is being beamed straight into our own homes. Lovers Rock, the latest film from Steve McQueen's Small Axe series -- which is streaming on BBC iPlayer or Amazon Prime depending on where you are in the world -- is no exception. In this sparkling essay from Kambole Campbell, he unpacks why the film is the perfect antidote to the bleak cinema about Black existence we've grown used to: 60 minutes spent in the company of a reggae-scored houseparty in 1980s London. Read the essay here.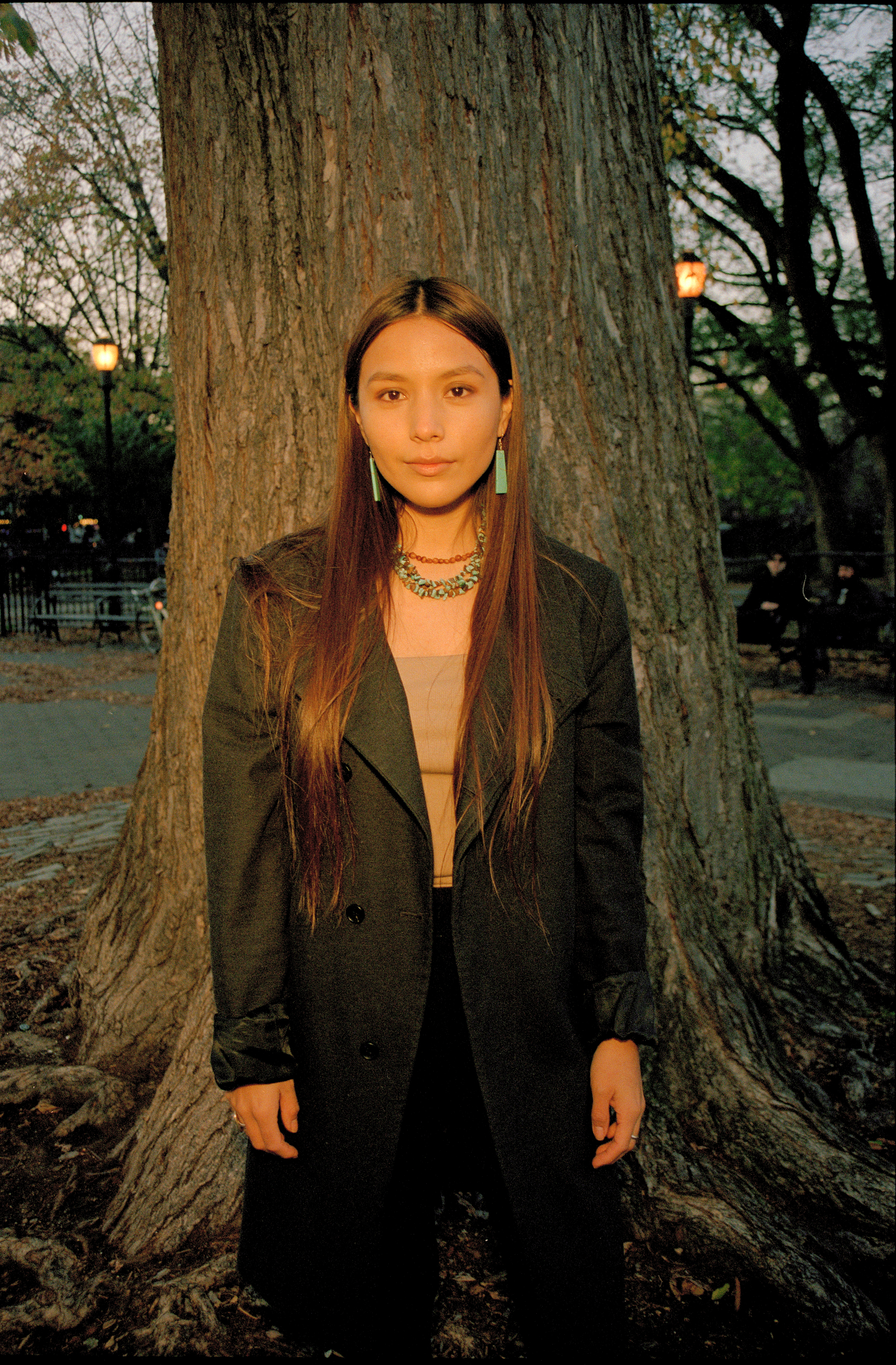 Meet the descendants of New York's indigenous community
Yesterday in the US marked Thanksgiving, a holiday held in honour of English colonists who arrived in America nearly 400 years ago and pillaged the land to start what would go on to become the greatest country on earth (fact check??). But beneath it all lies the communities who truly built the country, the ancestors of which are still around today. In New York, photographer Sophia Wilson and writer Zoe Yu Gilligan met some of the indigenous folks still living in the city, to discuss identity, community and reflecting upon Thanksgiving. See the photos and read their thoughts here.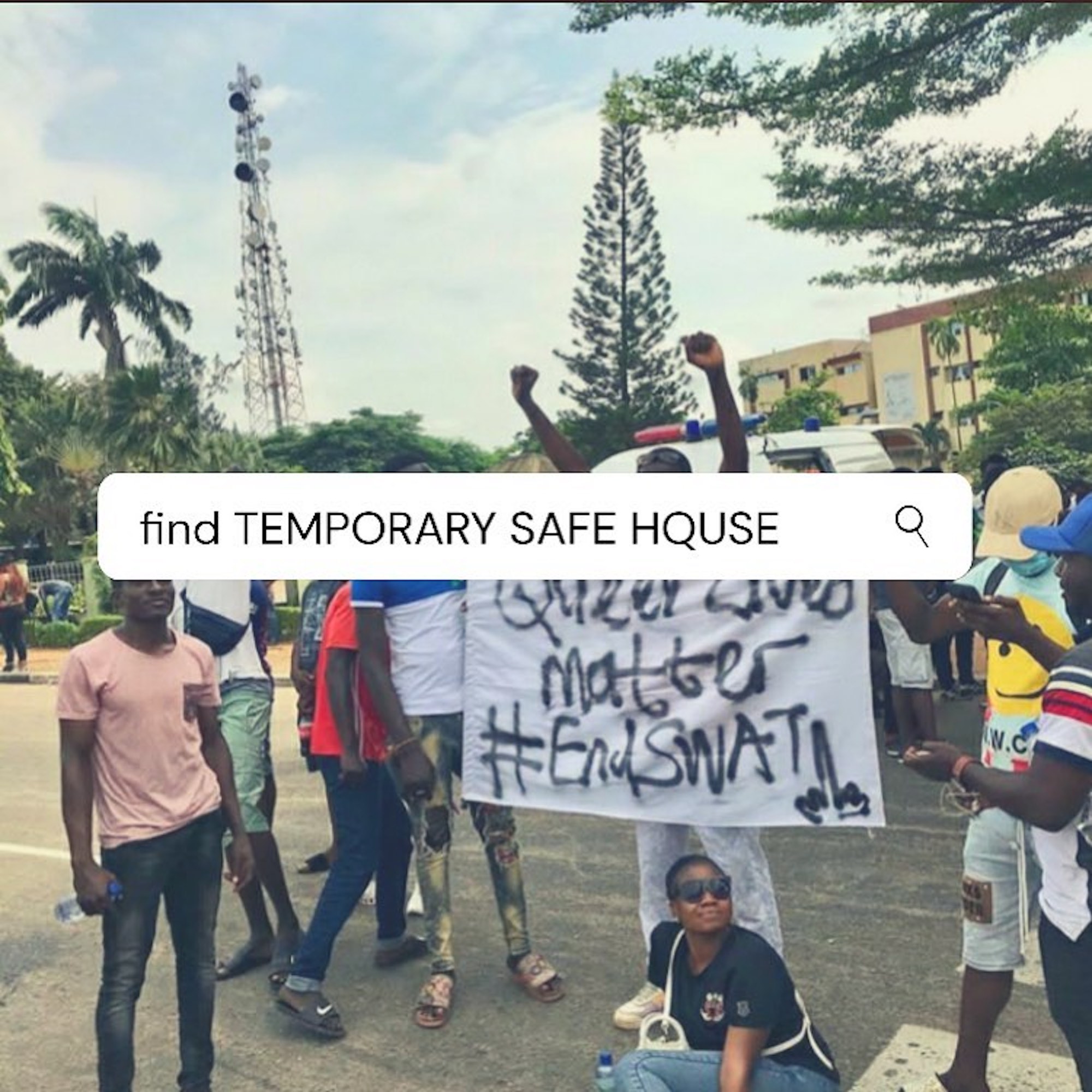 The organisation providing queer Nigerian youth with a safe space
Nigeria is still firmly in the powerful grip of the #EndSARS movement, and within it, smaller subsects of society have splintered from it, focussing on the specificities of their existence. Queer Nigerians have been particularly vulnerable to persecution and brutality at the hands of the State, and so an organisation, known as Safe Hquse, has been formed to ensure they have a place to feel protected amongst the violence and hysteria of life there right now. To read their story, sensitively told by writer Bernard Dayo, click here.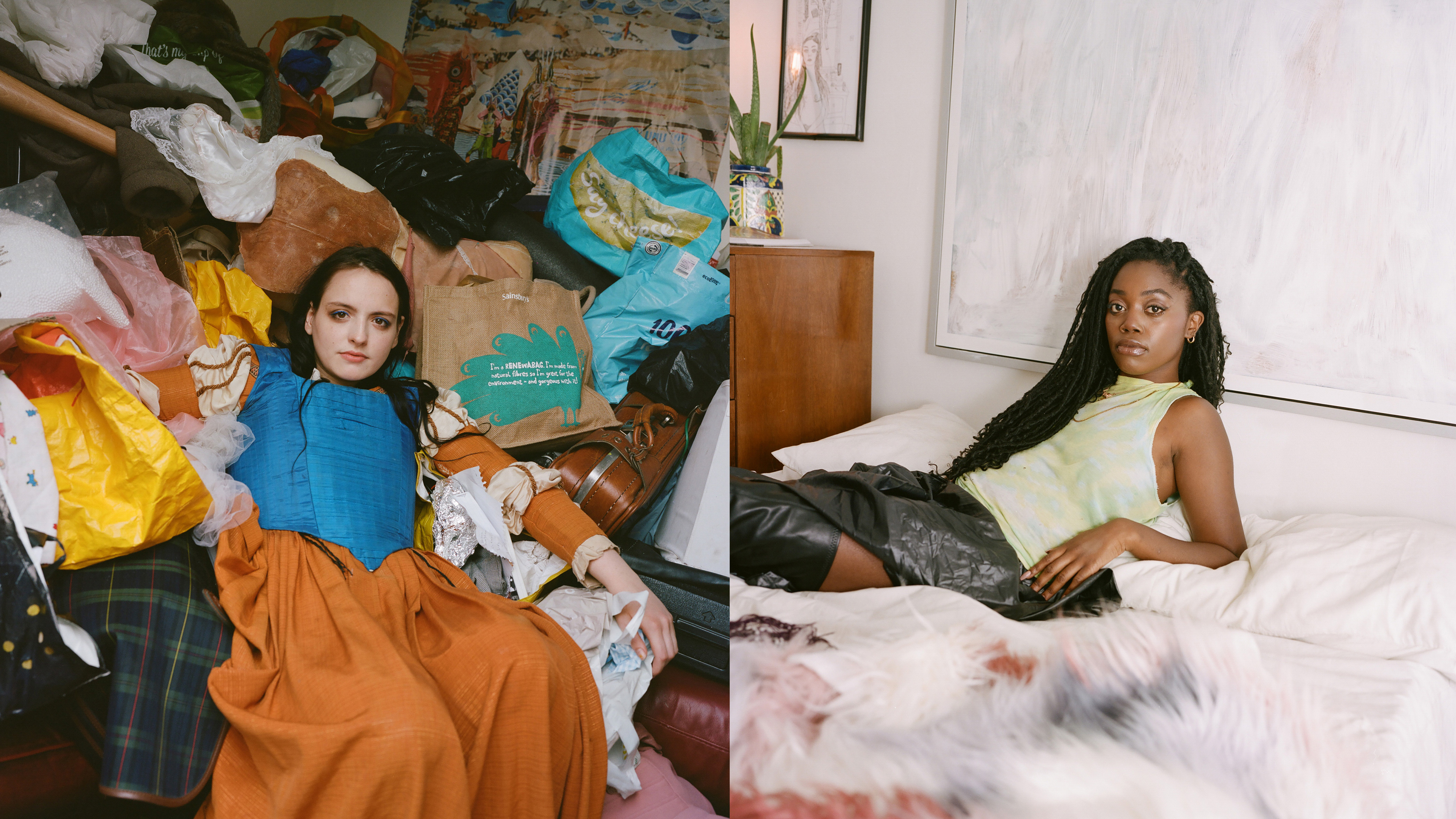 Neurodiversity through the lens of Nora Nord
When you think of people living with ADHD, you often think of the rowdy teenage lad in your high school class; a stereotype perpetuated by years of flimsy on-screen representation. In reality, the abundance of people who have been diagnosed with the neurological condition is far greater; their lives far more complex than said stereotype. In an effort to break it down, Norwegian photographer Nora Nord has captured a selection of queer folks living with ADHD, and given them space to tell their stories. See the pictures here.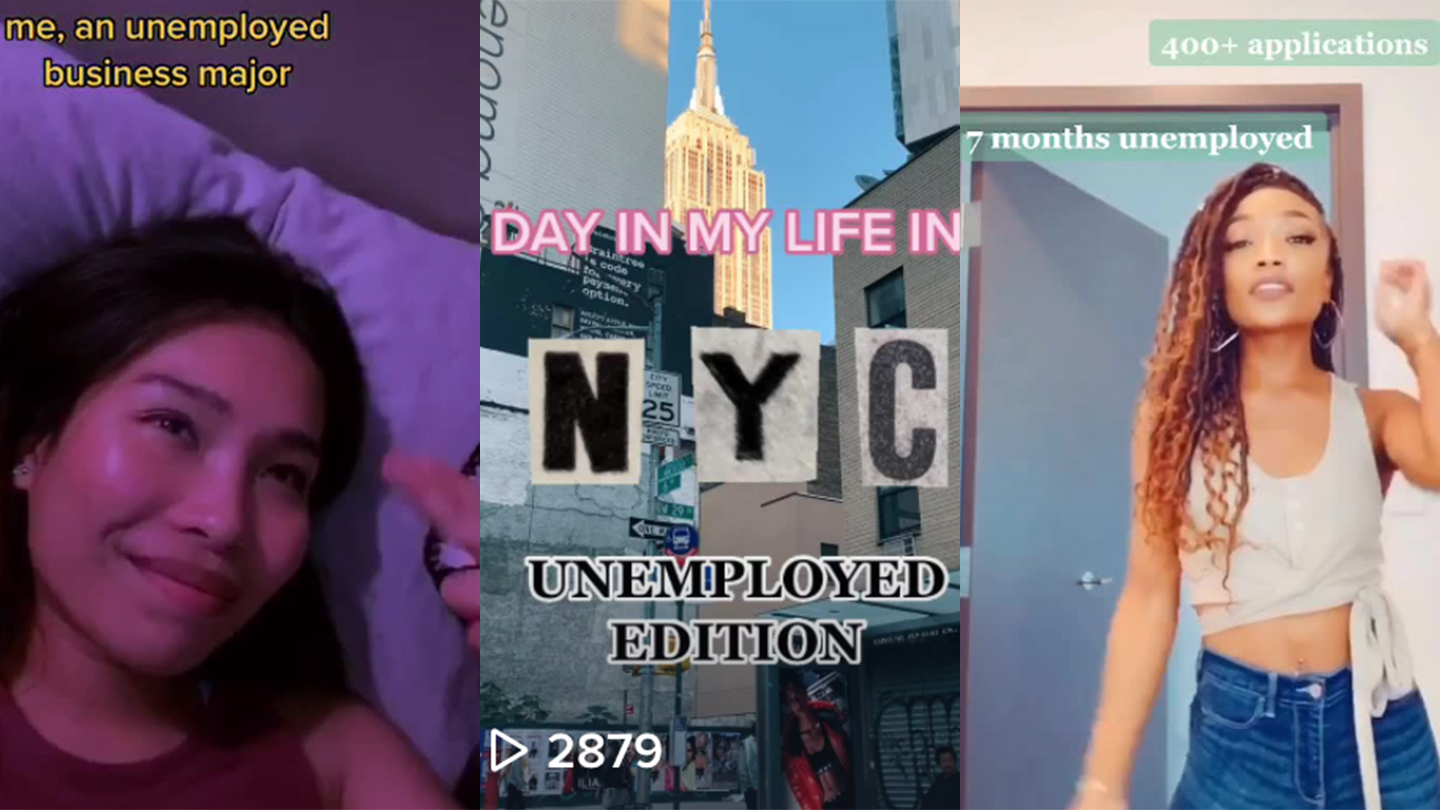 Unemployment TikTok is getting us through 2020
With the global economy in tatters, kids are growing up in a world and subsequent job market that is literally saying 'Fancy owning a home one day? Well, tough shit!'. But we've grown hardy, collectively less afraid of discussing how shitty our finances are as a consequence. Teenagers and graduates have taken to TikTok as a new platform to voice their money woes, making light stabs at how much of a mess they are. Writer Emma Kershaw unpacked the growing trend for us in a piece you can read here.