The return of miniskirts and Hood By Air: What's in fashion?
Your one-stop-shop for this week's fashion news to know.
L: Photography Marc Hibbert. Image courtesy of Maximilian; R: Pho
We know, you must feel terrible! While you've kept your eyes glued to your screens, poring over all the shows on the Paris schedule, you've yet to take the time to scratch the surface of all the other chic headlines that have populated your feeds over the past seven days. Well, thank goodness that we're here with our grace-saving edit of this week's most urgent fashion news! Most important of all is that it's been a week of comebacks, with the return of some of our favourite faces (and items) to their rightful place in the spotlight. Who, you ask? That would be cheating! Read on to find out what's in fashion.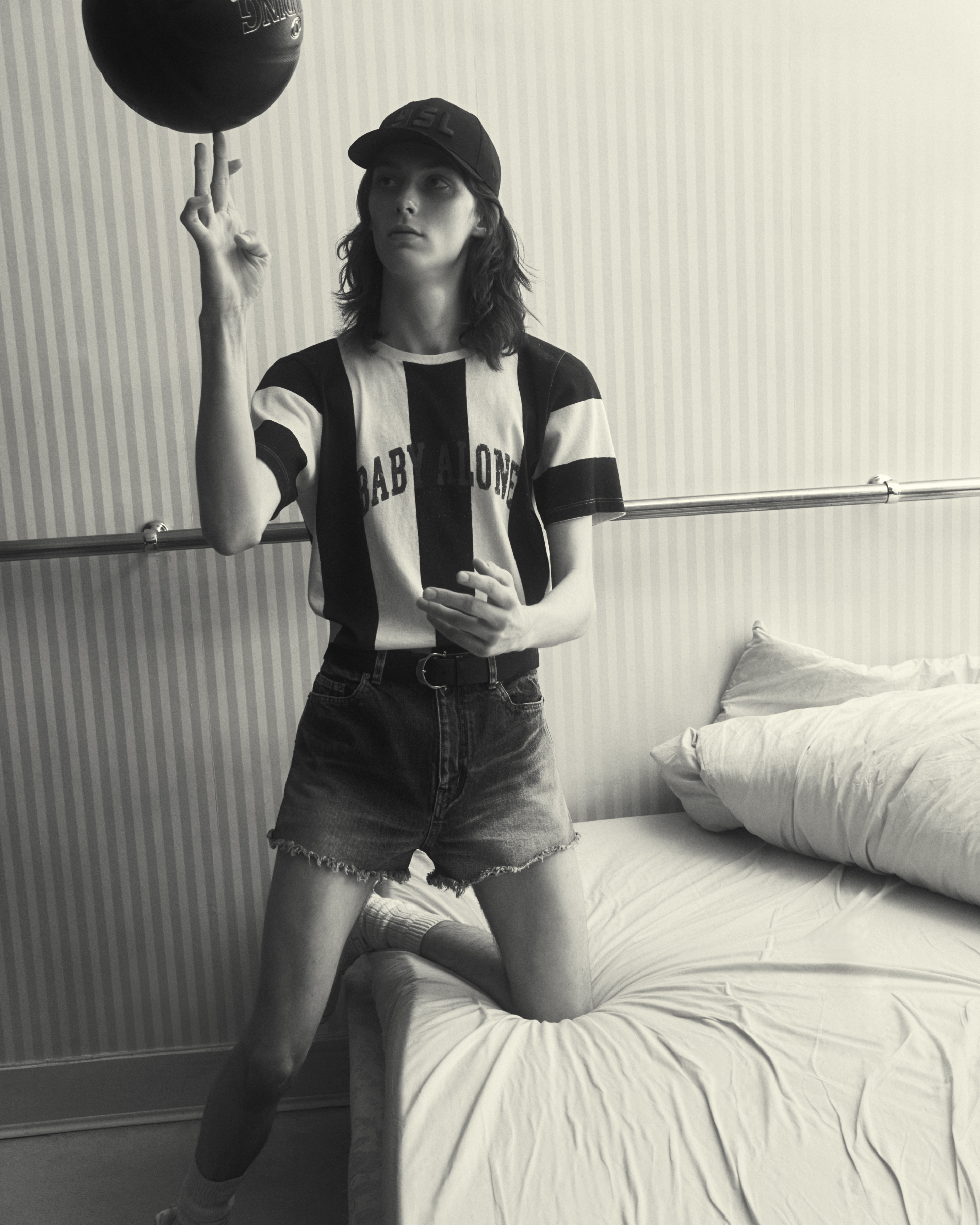 Stilettos and sporting gear? Only in the world of Saint Laurent
"Fashions fade, style is eternal" were Yves Saint Laurent's sage words of sartorial wisdom. You know what else is eternal? Our love for designer versions of ostensibly banal objects. Logo surfboards! Disinfectant-shaped phone covers! A Saint Laurent python basketball! The French fashion house has just released a line of objets with an Anthony Vaccarello twist in collaboration with the likes of New Era, Spalding and Zai. Think skis, snowboards, baseball caps and even sledges. And if there was ever a way to lure us from the Rue Saint-Honoré to macho sporting stadiums and racing tracks, then this would be at the behest of Anthony Vaccarello. We'll be strapping up in our Saint Laurent stilettos, but that counts as sportswear, right? OA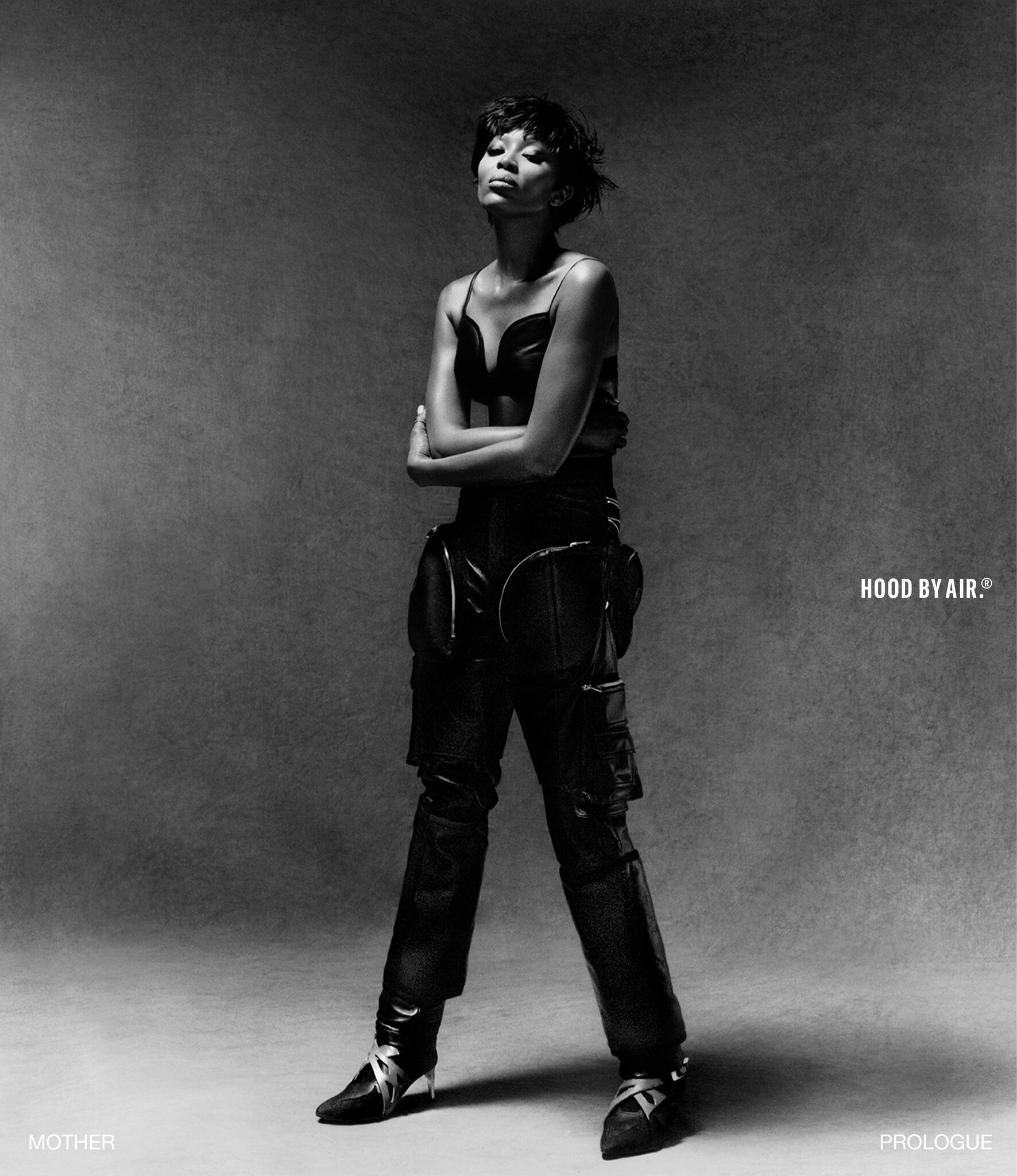 Hood By Air is BACK, bitches!
Last year, there was one piece of news that really got our tongues wagging: the return of Hood By Air. Since making the formal announcement last July we've all been waiting on tenterhooks for Shayne Oliver to throw us the first tidbit of his vision for the relaunch. This week, it landed on our plates, and when we say that Hood By Air is back, we mean it is B-A-C-K! The iconic New York label made a cool, calm return by, oh, you know, dropping a campaign starring none other than our recent cover star Naomi Campbell, lensed by Luis Alberto Rodriguez, styled by i-D Fashion Director Carlos Nazario. "In the process of coming back, I was mood-boarding a lot of things, and a lot of the work actually has to do with strong Black female entities," Shayne told The New York Times. "We are all young, Black, gay men, with all of these strong women in the families. So we were like, 'OK, so if we're going in that direction, we should talk to mother.'" And to mother they went! Though the moody, monochrome photos of Naomi in sculptural leather gear and a hardwear-heavy harness may have temporarily quenched our four-year-long thirst for another HBA drip — better yet, there's more on the way! As the apt title of this first drop, "Prologue: Mother", suggests, this is just part of one of the label's grand return. "Essentially this is us announcing that we're going to have a show and this is our practice ground for moving back into ready-to-wear and having performative shows," Shayne says. "The idea is in June." What a month it's shaping up to be. MS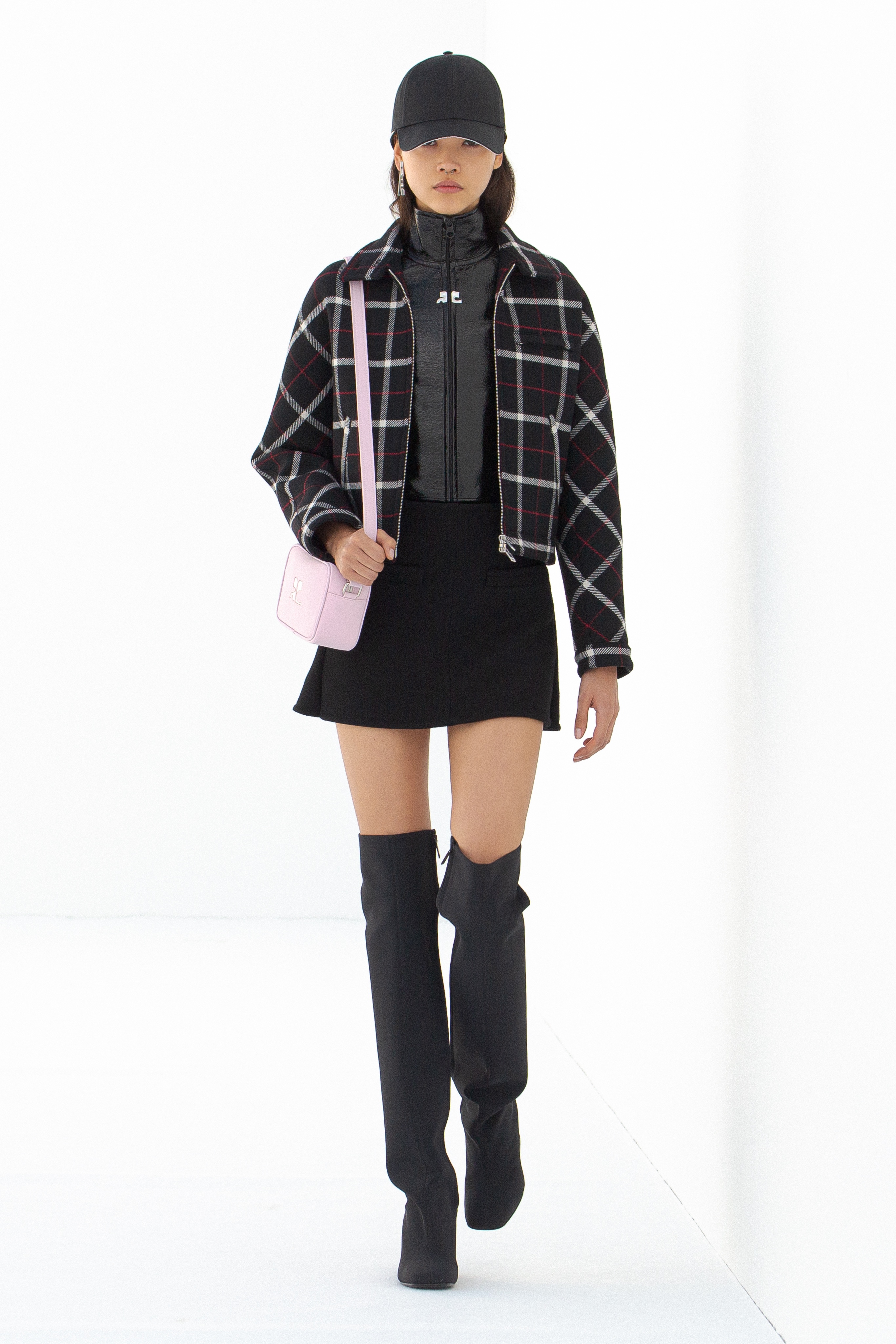 All hail the return of the miniskirt
Legs. Remember them? You know, the limbs that have been covered up by track pants for the last 12 months? Well, they're back. For AW21, designers have been reclaiming sexy archetypes, cliches even. Sure, 'sensuality' has been a word uttered by many over the last year, but 'sexy' is making a comeback. This week, Tom Ford, Valentino, Maximilian and Courrèges (arguably the inventor of the miniskirt) all showed incendiary collections with crotch-skimming, short-short silhouettes. After all, what could be more transformative than stepping a well-oiled leg into a new era? Once upon a time, there was a correlation between hemlines and stock market figures: skirts go up, so does the economy. But that was then. Today, the narrative of miniskirts has shifted, not just in terms of sartorial symbolism, but also in terms of cultural narrative. Consider the gross "up-skirting" phenomenon of 2000s paparazzi shots — highlighted recently in the Framing Britney Spears documentary — or the archaic notions of female sexuality being equated to sluttiness in courtrooms and campus offices, as seen in Promising Young Woman. Think of it as reclaiming the narrative. Come June 21, it will be sun's out, buns out, leggy — not neggy. OA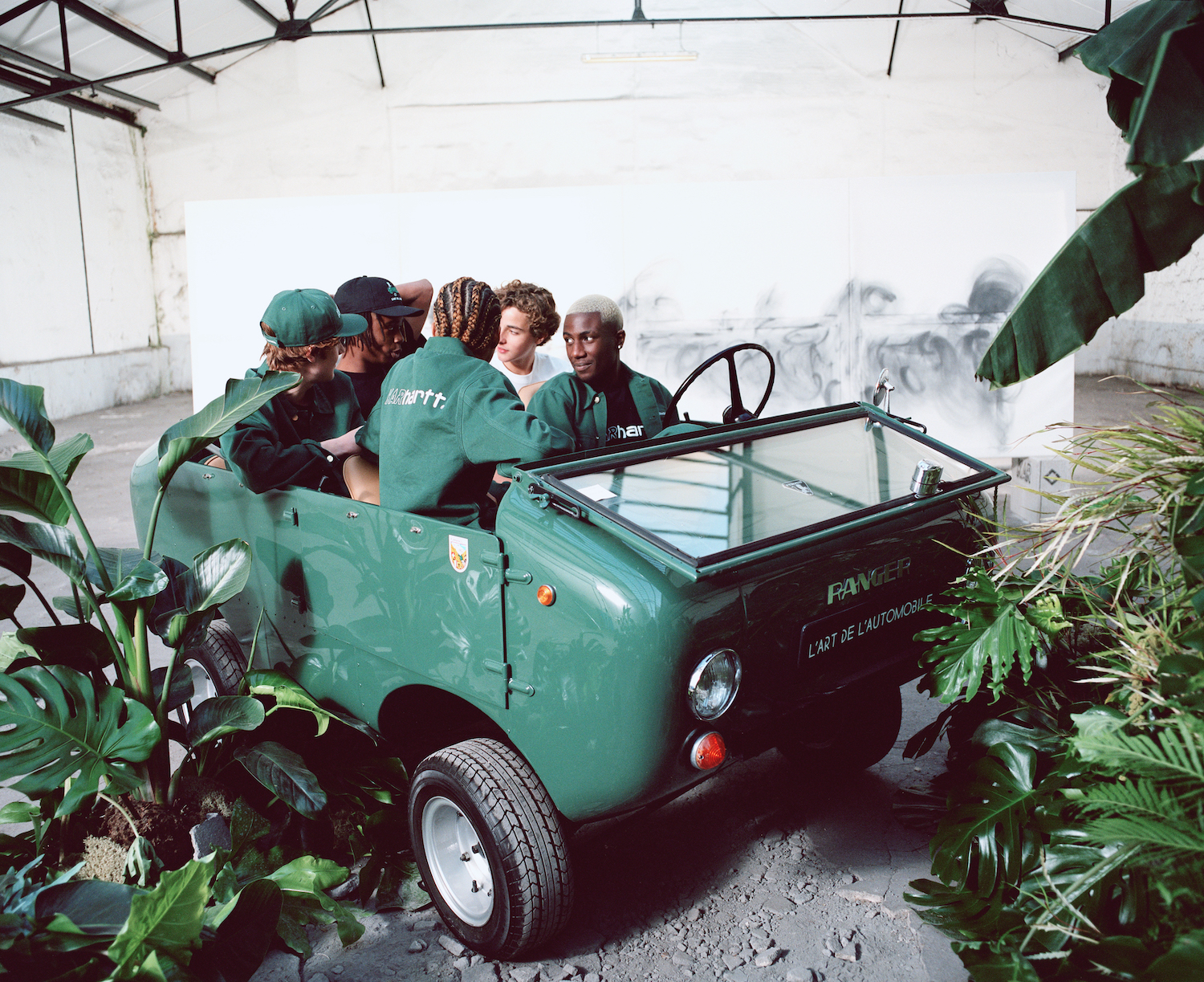 Get in the car, losers!
For a brand built on a foundation of sturdy (and, therefore, unpretentiously chic) workwear, it'll be news to no one that the gang over at Carhartt WIP hold cars pretty close to heart (get it?!). What's perhaps more surprising, though, is their ties to the brawny world of automotive go deeper than the pockets on a mechanic's overalls. Back in 1911 -- a decade before its hometown, Detroit, earned its 'Motor City' moniker -- the label put out its own motor vehicles. Just think what the resale on that would be today… Anyway, to pay homage to this venerable heritage, they've paired up with L'Art de L'Automobile, the lifestyle brand du jour founded by Paris-based car dealer Arthur Kar. Referencing classic mechanics' uniforms, Carhartt's Michigan Coat and Single Knee Pant are reimagined in cedar green -- a nod to both Arthur's Lebanese homeland and to Ferves Rangers, an Italian off-road vehicle that cruised the Tuscan hills back in the '60s -- as well as tees and accessories featuring a mashed-up KARRHART logo. Vroom vroom! MS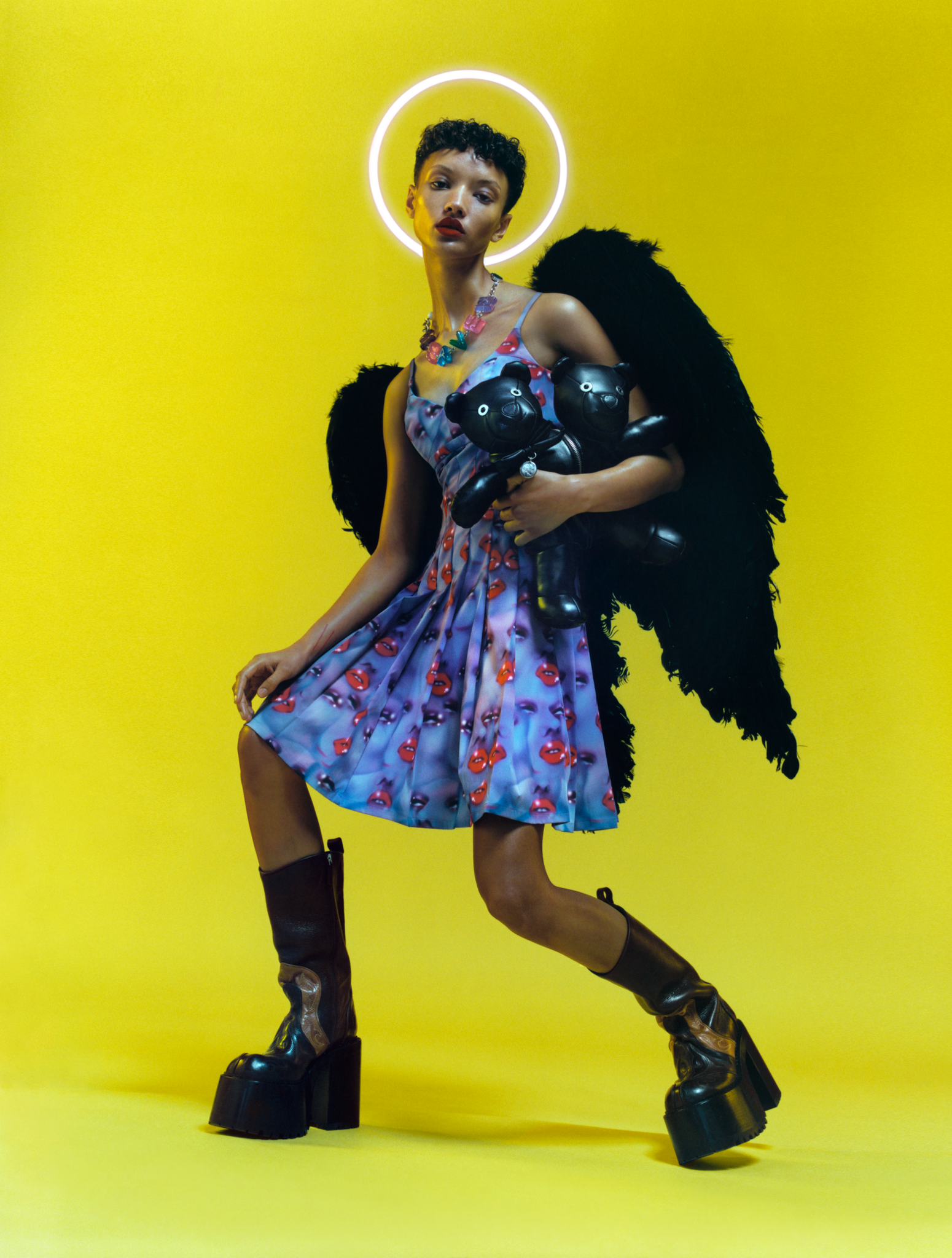 Marc Jacobs is back and we're in Heaven!
Fashion has been missing a certain something of late. What could it be, we've wondered? Marc Jacobs, duh! The New York designer has left a void in his absence from fashion month. Thankfully, however, he's back in the spotlight this week with a second installment of his Heaven line, which riffs on the youth subcultures that Marc has flirted with for the last 30 years. The cutesy line of easy-to-wear casual stapes — star-shaped crochet halter top, anyone? — stars Kate Moss, Georgia Palmer, Lily McMenamy and even Placebo frontman Brian Molkoy star in the Harley Weir-lensed campaign. Pacifiers on Cuban-link chains are an unexpected highlight, an it-accessory we never knew we needed. Put simply, it's a little slice of heaven — and you can get your piece of it here. OA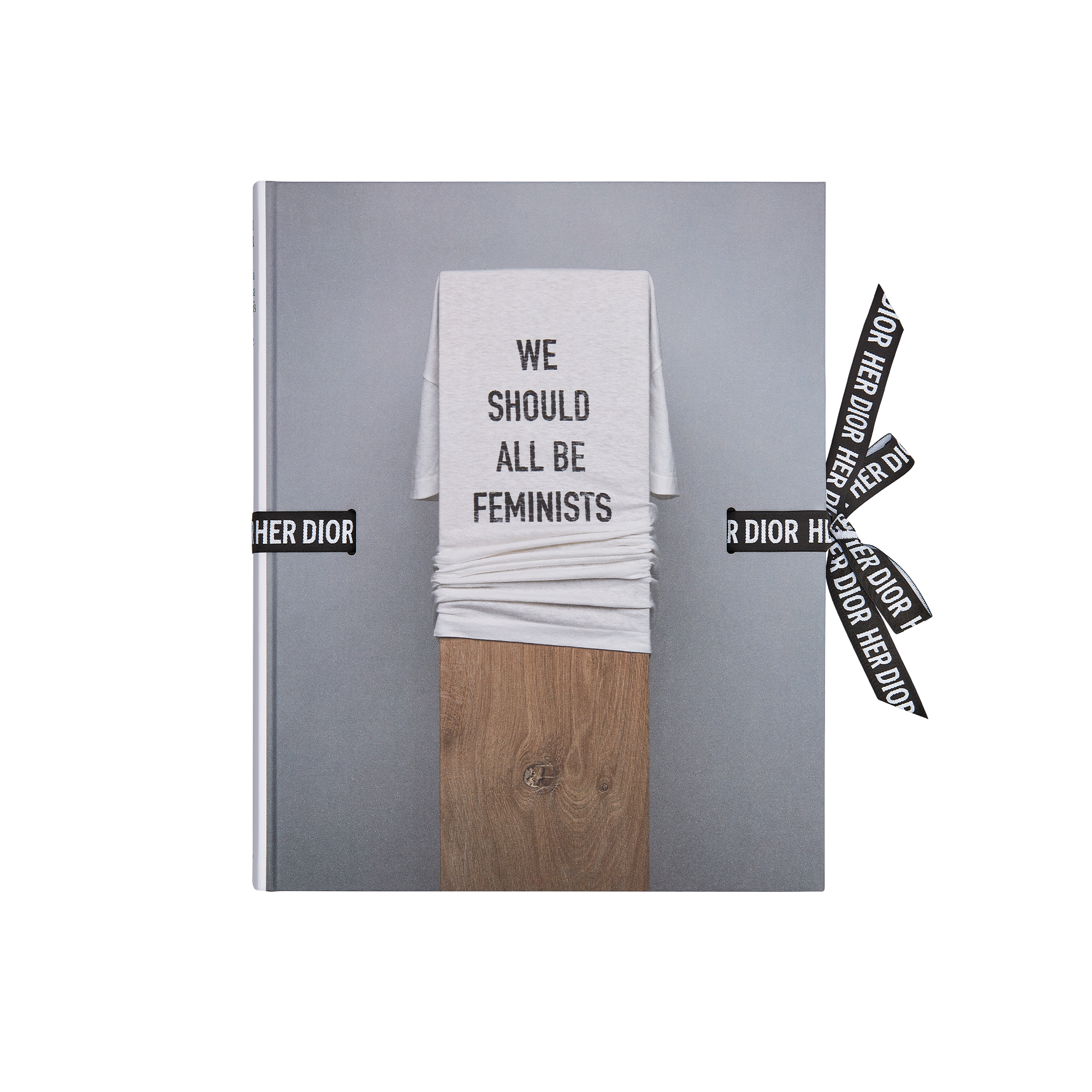 Maria Grazia Chiuri publishes a visual ode to women creatives
There are few designers for whom the uplifting and celebration of women is as important as Maria Grazia Chiuri. She made that clear from the moment she moved into her L-shaped office at 30 Avenue Montaigne, with her very first collection for Dior featuring that iconic t-shirt, printed with the words "We Should All Be Feminists". Each body of work she's produced since has functioned as a token of admiration for women creatives across the globe, whether they're artisanal weavers in India, bobbin lace-makers in Puglia, artists such as Judy Chicago, or the photographers that lens Dior's campaigns. In a new book published by Rizzoli, it's to these latter creatives that Maria Grazia pays homage, celebrating the work of 33 women imagemakers including Brigitte Niedermair, Sarah Moon, Bettina Rheims and Brigitte Lacombe. Titled Her Dior: Maria Grazia Chiuri's New Voice, the anthology captures "the power and acuity of the female gaze", as a release from the house reads, serving as "an ode to self-affirmation and to the beauty of cultures and couture". Head here on Monday to pick up a copy on March 8th! MS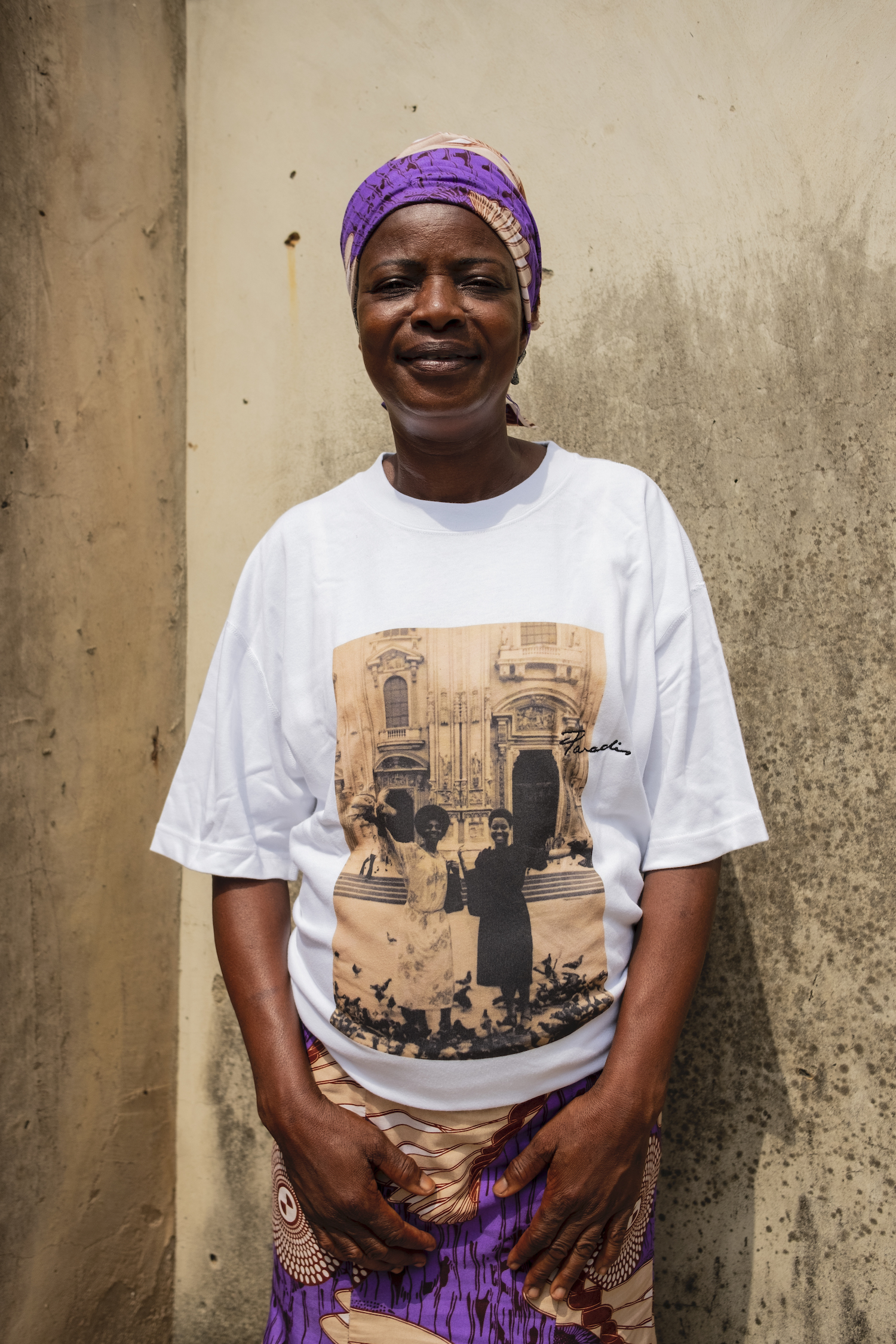 3.Paradis launches a charity tee for International Women's Day
"Women have shaped the world far longer than they have been recognised for it and they will continue to do so regardless of who acknowledges it," writes Émeric Tchatchoua, the founder of Montreal-based label 3.Paradis. "Their power and greatness is undeniable and without them, none of us would be where we are today." Damn straight, Émeric! These are truths that should, of course, be acknowledged and celebrated every day, but with International Women's Day on the other side of this weekend, now is an especially good moment to do so. That's why, this year, the label has embarked on a long-term project with The Shoebox Project, a charity that collects and distributes gift-filled shoeboxes to women who are homeless or at-risk of homelessness in the UK, the US and Canada. For the LIFE IS BORN OF WOMEN initiative, Emeric designed a T-shirt featuring an image of his mother and grandmother. He then sent the tee out to members of the brand's global creative family including photographers Stephen Tayo and Julien Boudet, asking them to shoot the garment on the women they hold most dear. With all proceeds from the T-shirts sales going to The Shoebox Project, be sure to cop yours here on Monday. MS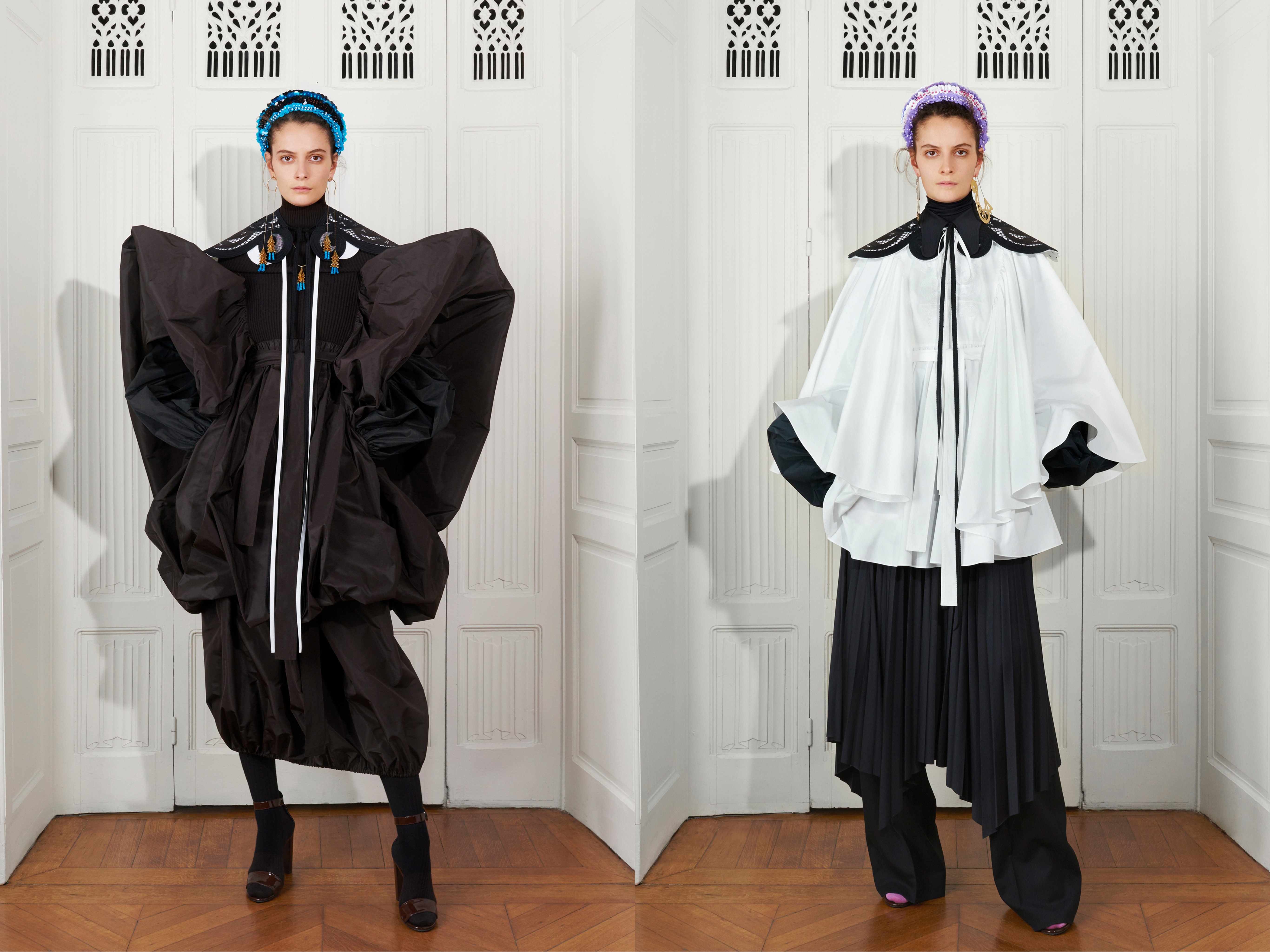 Sportswear? Loungewear? Mais, non! Patou gives us Happywear
Not since the days of Christian Lacroix at its helm has Patou looked so good. Indeed, it was French fashion's belle dormante until former Nina Ricci designer Guillaume Henry revived it. "It's a rebirth and a birth," he explained, acknowledging that many kids won't have ever heard of it. For AW21, the designer's collection is unapologetically fabulous, almost like a lexicon of sartorial SEO terms — headbands, puffed sleeves, couture volumes, feathery trims — and yet it feels like a refreshed perspective on them, artfully done in a way that feels surprisingly wearable, and is even more surprisingly affordable. But, though the LVMH-owned house is decadent in its designs, it's responsible in its production. 70 per cent of the collection is made from either upcycled or organically-produced fabrics. And you won't find a dressed-down garment in sight — gone are the days when sustainability looked sombre and serious. "I want to go back to this feeling of flamboyance, now more than ever," added Guillaume. "Everything is so grey and sad. I don't want to design pyjamas! I want to design something I want to be proud of, something fashion!" Reader, we screamed. In a world of loungewear, sportswear, daywear — this is happywear. You heard it here first. OA
It's all so wrong! But it couldn't feel more right
We're sure you'll agree: there have been times of late when it's felt like everything's just gone wrong, as if the world's been flipped upside down, inside out, and here we are left picking up the pieces. Your instinct may have been to rebel, to try to set things 'right'. Maybe, though, it's high time that we started to fully embrace the quirks of our strange new reality. That seems to be what a good number of designers are saying this season, putting out clothes that are as off-kilter as the times we are living in: armholes here nor there, wonky collars, frazzled hems. It started during the January men's shows, when Y/Project presented a co-ed collection full to bursting with warped riffs on wardrobe staples. In London, Bianca Saunders printed scrunches and creases onto straight-leg denim jeans, while in Milan, MM6 Maison Margiela went the whole hog, flipping shoulder-padded satin blouses inside out and fusing the backs of blazers. And while in previous times slashing a Rick Owens cashmere jumpsuit or column dress would have prompted worried enquiries as to how you were doing, yesterday in Paris (well, Venice, technically) fashion's dark prince did just that and made it fashion. Who knew that clothes that look so wrong could feel so right! MS