Riz Ahmed on spiritual performance, Oscar hype and Englistan
The newly Oscar-nominated actor unpacks praise, spiritual performance and toppling British entertainment's wall of white privilege.
How many stop-and-soak-it-in performances must an actor give before they can be considered a master of their craft? In the case of Riz Ahmed, that tally count is increasing. From his breakout turn in British satire Four Lions to his appearance in the murky crime thriller Nightcrawler, the London-born performer has spent the best part of a decade slipping into the skin of movie characters, walking around in them, absorbing their scars. It's a take on acting that's as spiritually fulfilling as it is conducive with great art.
In his latest film Sound of Metal -- for which he's been nominated for an Oscar, BAFTA and Golden Globe -- he assumes the role of Ruben: a drummer and half of a heavy-metal duo whose life purpose is thrown into question when he suddenly loses his hearing.
A first time feature from director Darius Marder, Sound of Metal is a portrait of a brazen force of nature grinding to a halt, forced to gently reflect on their actions and their future. Riz has had no shortage of incisive and complex roles, but this stands out because of just how willing he was to sink into it. For the movie, he learned how to drum, and spent time with the D/deaf community learning sign language, giving him space to explore beyond the confines of a script he fell in love with on first read.

In early January, when those aforementioned nominations were nothing but buzz, Riz Ahmed was in northern California. Weeks earlier he'd finished shooting a new sci-fi movie, Invasion, with Octavia Spencer. But as the tides turned on COVID numbers in the UK and far-right terrorists stormed the capital, Riz sought refuge from the hysteria. Now, with the BAFTA and Oscars fast approaching, he's back in the spotlight.
In that suspended, in-between moment, we spoke to Riz about processing Sound of Metal's praise, progress on his long-awaited BBC series Englistan, and the burden and blessing of being a British Pakistani actor in an industry where whiteness prevails.
By now you'll have heard a lot of people telling you that this was one of their films of the year and that your performance is Oscar-worthy. How do you process that praise?
I don't know where to put it. There is a thing, in Britain in particular, of the tall poppy syndrome and not wanting to be arrogant. Part of me cringes or shrinks away from it. I wonder if that's because my own comfort zone and inner voice is more like 'Come on, do better', and tries to push me.
There's an interview with James Baldwin and Maya Angelou on YouTube which is really great, In it, she says: 'As a writer, as soon as you start to believe in your own press, it's done', you know? You need the imposter syndrome, that feeling that someone might tap you on the shoulder and ask you to leave at any moment. You need that encouragement to take the next step, but don't want to believe it to the extent you put your feet up. [Processing that praise is] less of a reflection of myself and more me thinking: 'Look, it's cheered this person up, or they've caught a good vibe off of it'. Enjoy their enjoyment, more than anything else.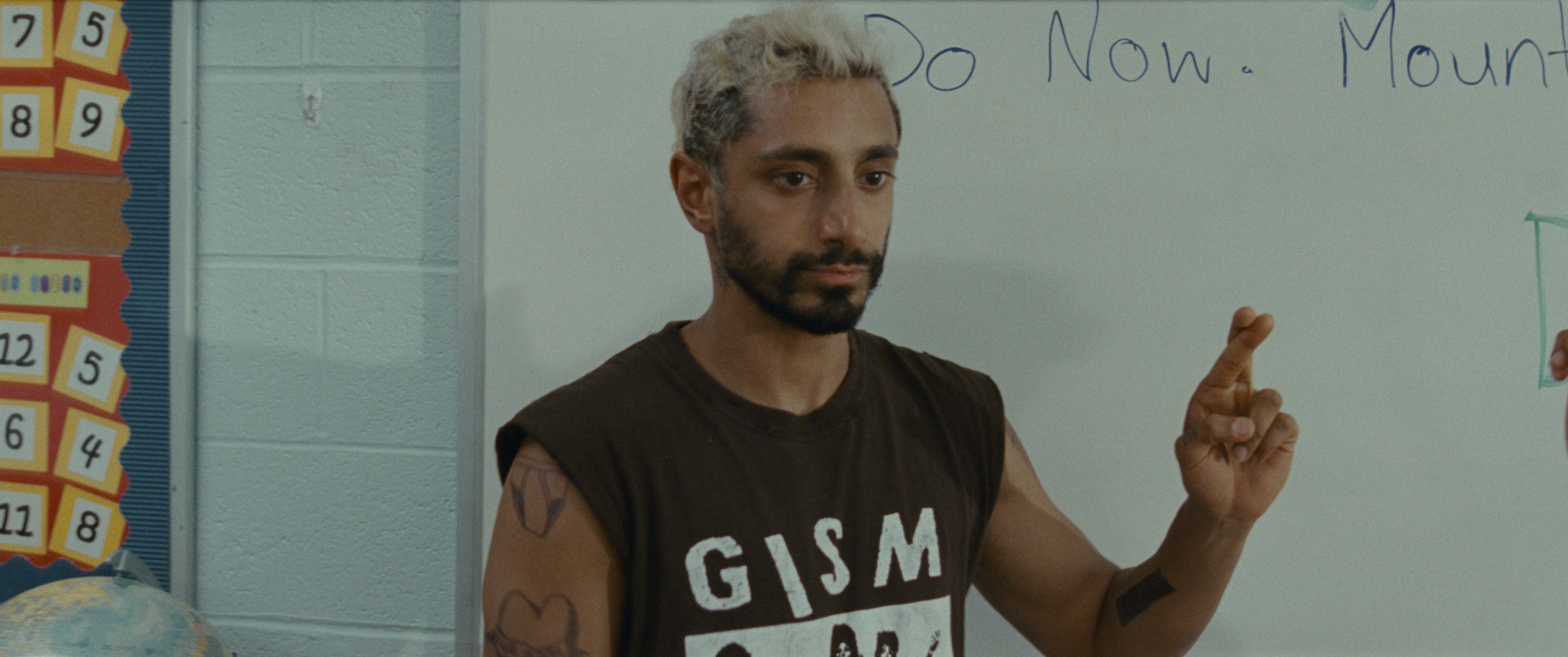 You mentioned the idea of creating something that people take something from. That's particularly true of this movie. It's special: about resilience and addiction and fulfilling what feels like your life-long destiny by facing yourself. How do you get into a space where these specific circumstances feel like your reality?
You always try to live into it. A character is a way of seeing the world, and so how you can find that overlap between those ways of seeing can be useful. For those that don't overlap, you develop and expand your own horizons, whether that's reading or interviewing people. I'm a big believer in spending time with individuals and recording them, for accent but also for energy and absorbing their perspective. Sometimes, it can sneak up on you too, you know? I thought I was learning the drums just to be able to play the drums on camera. Darius told me it had to be for real; it was the same with sign language. But I was adamant that I didn't want to learn a few hand signs and that's it. I wanted to respect the culture and reach a fluency where we could improvise on set.
We did that for technical reasons, but learning the drums and sign language opens you up physically in new ways. A lot of it is about jumping in at the deep end and immersing yourself in certain things, but it's also about not trying to control the process too much; seeing what comes along and catching each bus and train that comes by as if it's been sent by God to get you there. When you have that sense of surrender, you'll find a sense of flow.
Something I'm learning more and more about is that flow, which is such a holy grail for creative endeavours, but also life and spiritual tradition. Let go, let God. Flow is realising it's not something that you do. It's not the way you do something, it's something you get carried away in.
Do you perceive these as challenges or opportunities in your head?
Both, I think. That's something that Ruben learns in the film: that the challenges can be the gifts. If you can't even control your own body, then maybe everything is a gift. We don't control shit, and we're not entitled to anything. We're out of control. I think that Ruben starts to glimpse some of that perspective as the film progresses: accepting those challenges as a gift, or a portal to a new perspective. That's what the character and I both discovered..
Did you feel like this would become a project that would take you on that flow from the beginning, even from the script stage?
I think the script was just blinding, and Darius is such an amazing guy with a collaborative spirit. It was a challenge: learning sign language and the drums, and learning about these different scenes, whether it's the punk scene or D/deaf culture. It's part of what I enjoy most about this job. But Darius in particular, his leadership was intoxicating. There's something inspirational about going on a journey with someone who has a grand vision against the odds. It makes you want to step up.
In the past, you said that you ask yourself before you start a project: Does this stretch culture? Can you think of something that you weren't a part of that did that recently?
Michaela Coel's I May Destroy You and Steve McQueen's Small Axe. It's been a long time coming for us to allow people to do their own thing, and now we're seeing how special that can be.
You've had your own BBC show in development for a while now, Englistan. Do you feel like the attitudes towards voices like your own, or Steve's or Michaela's have changed within those institutional settings?
I think they have, and everytime someone does something unapologetically in their own way, it opens up space for that. What Steve's done with Small Axe is going to open up space for me to do what I'm trying to do with Englistan in more of my own way, you know? It's had its struggles. It's a relay race and we're trying to win a bit more ground for the next load of reinforcements to come in to keep pushing things forward.
It'll show, especially with international appeal, how much we've missed out on or sidelined for god knows how many decades, in favour of what they think people want.
Right, and now we've realised that all people want is a fucking good story. There's so many ways of doing that.
What sort of stage is Englistan at?
Oh mate, it's a saga in a half! It's a saga to tell and a saga to make! Ask me in another five years and we'll have hopefully moved forward a bit more. I think we started around the same time as [Small Axe], around 2012… so he's a little bit ahead of me -- but he is Steve McQueen!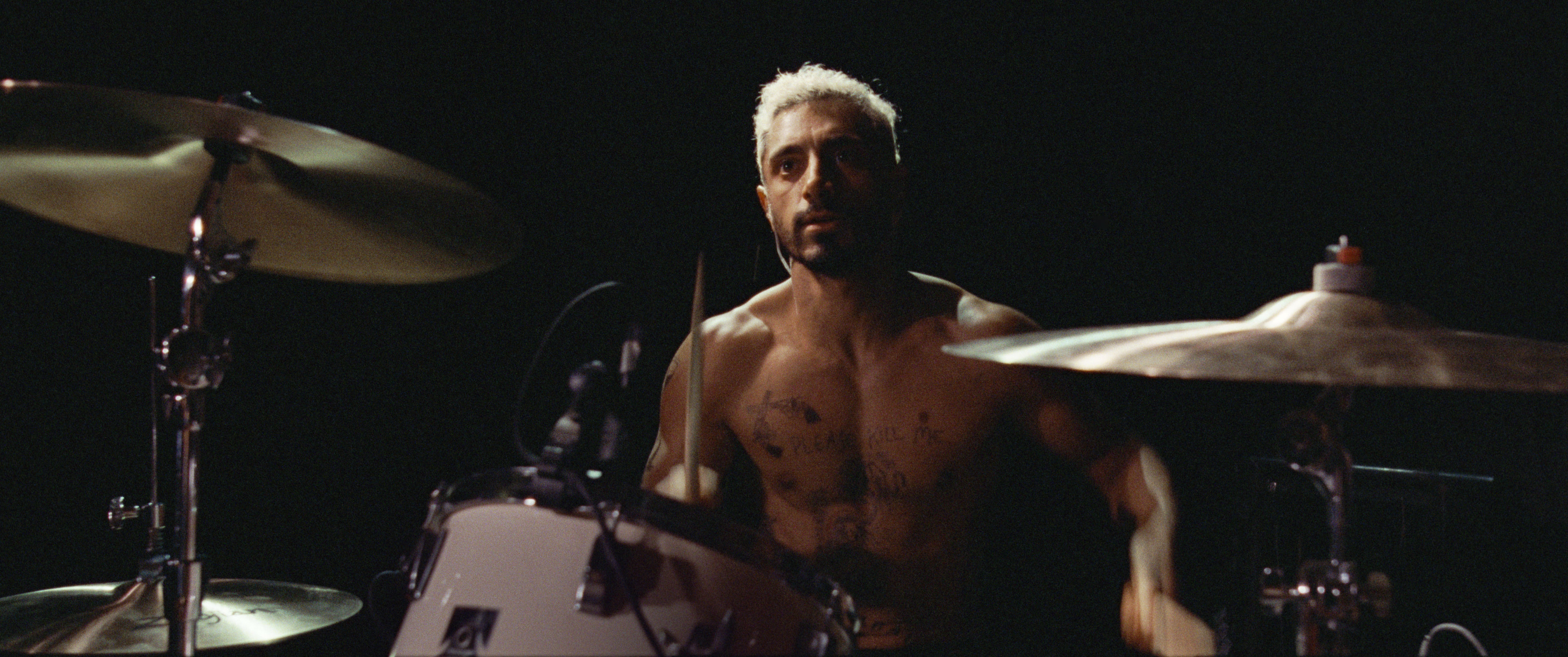 Do you think this year, one which has ravaged the entertainment industry, has allowed unsung voices to have their moment?
I think so, yeah. I think, it's been a time where a lot of noise has had to stop, and when it does you hear other voices more clearly, the ones that need to be heard. I'm glad they are being heard. It comes back to the same thing: the gifts can be the challenges.
Do you think you can take on a role without the promise of being challenged?
I guess you can stretch culture in lots of different ways, and yourself in lots of different ways. As long as you are trying to be in tune with where growth might lie next and how it might be different to where you were before.
What do you feel like people never ask you about?
What is the purpose of every story? Which is leaving home to return home. I guess that's the stuff I like geeking out on, and what a weirdly spiritual exercise that is. We've talked a bit about that today, flow and all that. But sometimes you can get bogged down in talking about representation and race relations. Someone's got to do it and if I've got the microphone I'll jump in. But in a way it's a distraction from what I'm here to do and what I'm contributing.
And it's all about context. You'll have white male counterparts who are never asked to dwell on those topics. For a lot of other artists who are queer, or Black, or women, it's all they're permitted to talk about.
I guess so. It's like we were saying, it can be a cross to bear but a privilege to know your work might carry a resonance beyond the work itself. It might contribute something to the wider cultural picture. That's just a real gift to carry it, even if carrying it feels fucking exhausting.
Do you worry about the state of the country you grew up in?
It's a bit of a worrying time with lockdown and Brexit, isn't it? It's natural to be worried yeah. I hope things even out a bit and find some balance, but it's the whole state of the world right now. One where there aren't many places that do have a real balance. We can say the grass is greener elsewhere, and frankly there are grasses greener in the way other countries have dealt with COVID. The way our government dealt with it was fucking ridiculous frankly, and negligent. It's a challenging time everywhere.
Is there a place you feel happiest?
London, man. I love my city, being with my friends and family and the cultures there. There's nothing like London in the summer, and so I think, in a way, that's my happy place. Walking down Brick Lane or through Soho or Hyde Park on a nice day. It's such a special place. I hope it stays special.
You're an actor, musician, producer, director… Have you decided on an overarching title for your practise?
I guess my sense is that labels can be useful to explain things to other people, but it can sometimes be unhelpful in freeing you up. I guess the biggest label that I've been shrinking from for most of my adult life is that of an "artist". The imposter syndrome that people have. There will always be perceived notions of what you should be doing. That's why for a long time I had to suppress my own creative curiosity and put my work at the service of what my community and the public might need.
Now I've grown more comfortable in saying that I'm an artist. I'm trying to express myself and trust that if I can name my own pain and my own joy, then it'll be healing for other people. The praise can be the jetfuel, but it can't be my GPS. My own creative animal has to be.
Sound of Metal will be released in UK cinemas from 17 May, after being made available on Amazon Prime Video in the UK from 12 April
Tagged: