Alex Wolfe is the menswear winner in the first ever online global design graduate show
Alex's dystopian corporate menswear collection won the judges over!
In his own words, Alex's graduate collection, 'The Boredroom', is, "a satirical and dystopian exploration of concepts surrounding britishness and masculinity." The 29 year old, having recently finished an MA in Fashion from the prestigious Central Saint Martins in London, is the winner of the menswear award in the fashion category -- supported by Gucci -- of the i-D x ARTSTHREAD Global Design Graduate Show.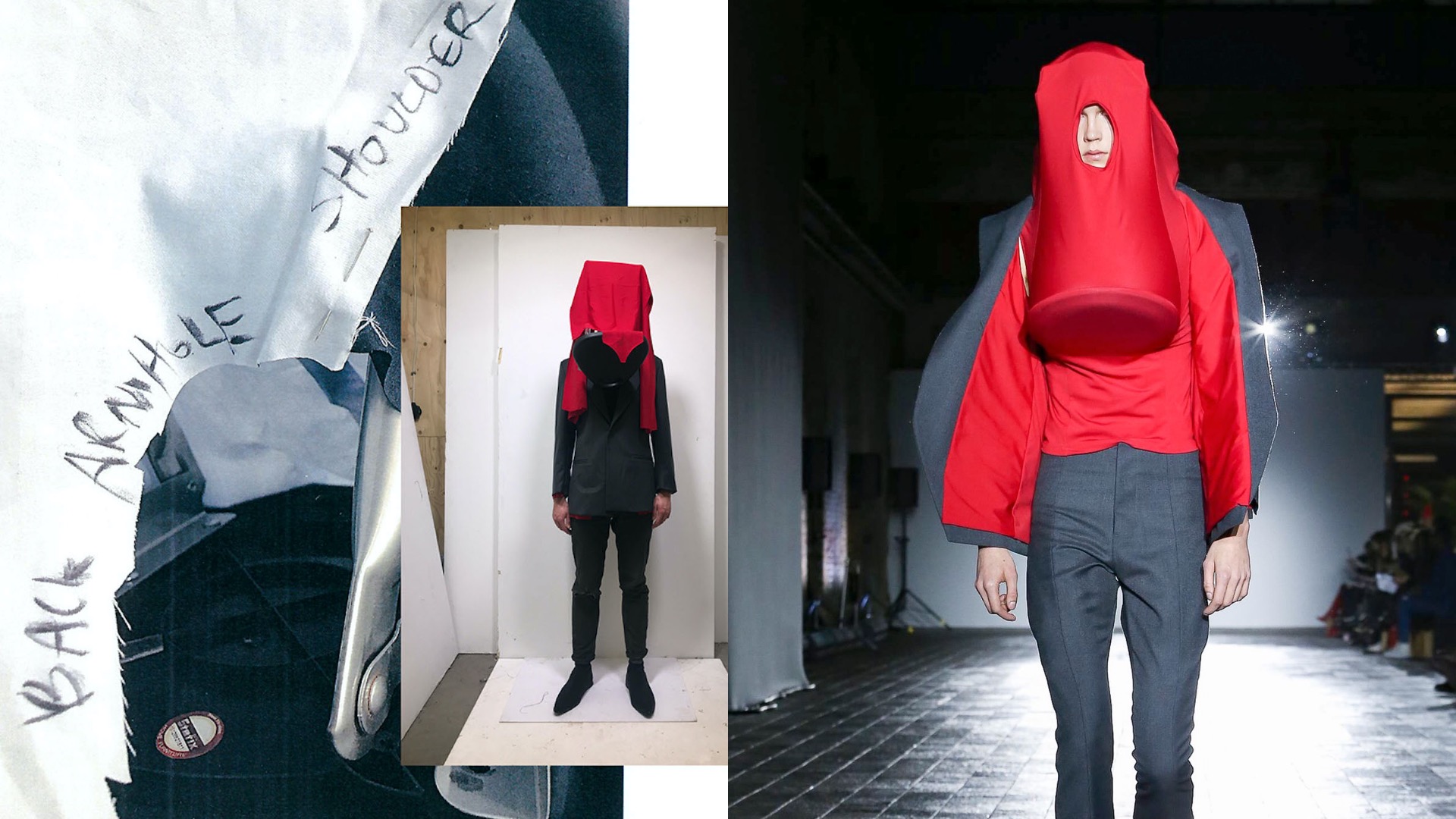 In this dark and dystopian collection, Alex took the everyday '9 to 5' suit of the average office man and dissected it to reveal and embrace features that are often ignored or unexpected, whilst giving the designs and the models a playful metamorphosis into an object so mundane yet integral to the office set-up; the chair.
In one look the wearer has a sleek black ski mask covering his face while the blazer of his pinstripe suit is twisted and distorted as if the blazer is bending down by itself. In another a smurf-blue lycra suit extends up into a chair that covers the model's torso, the four legs stabbing out of him while his face peers out from the gap in the chair's back. In one of the most whimsical of designs, everything seems normal from the chest down until between the blazer lapels, out bursts an upside-down stool where the shirt and model's head should be, lime green lycra stretched over its four legs and flat seat.
"I am driven to bring playful and subversive work within the context of menswear, applying a child-like imagination with a dark twist." Alex tells us. Subversive is not a word often associated with the highly controlled, confined and prohibitive concept of masculinity but for Alex, that's what makes playing with it so fun. "I always felt that I existed on the outside of [masculinity]" he continues, "menswear can be very restrictive and that alone is motivating because there are a lot of hidden ways you can bend the rules that maybe aren't visible until you look closer."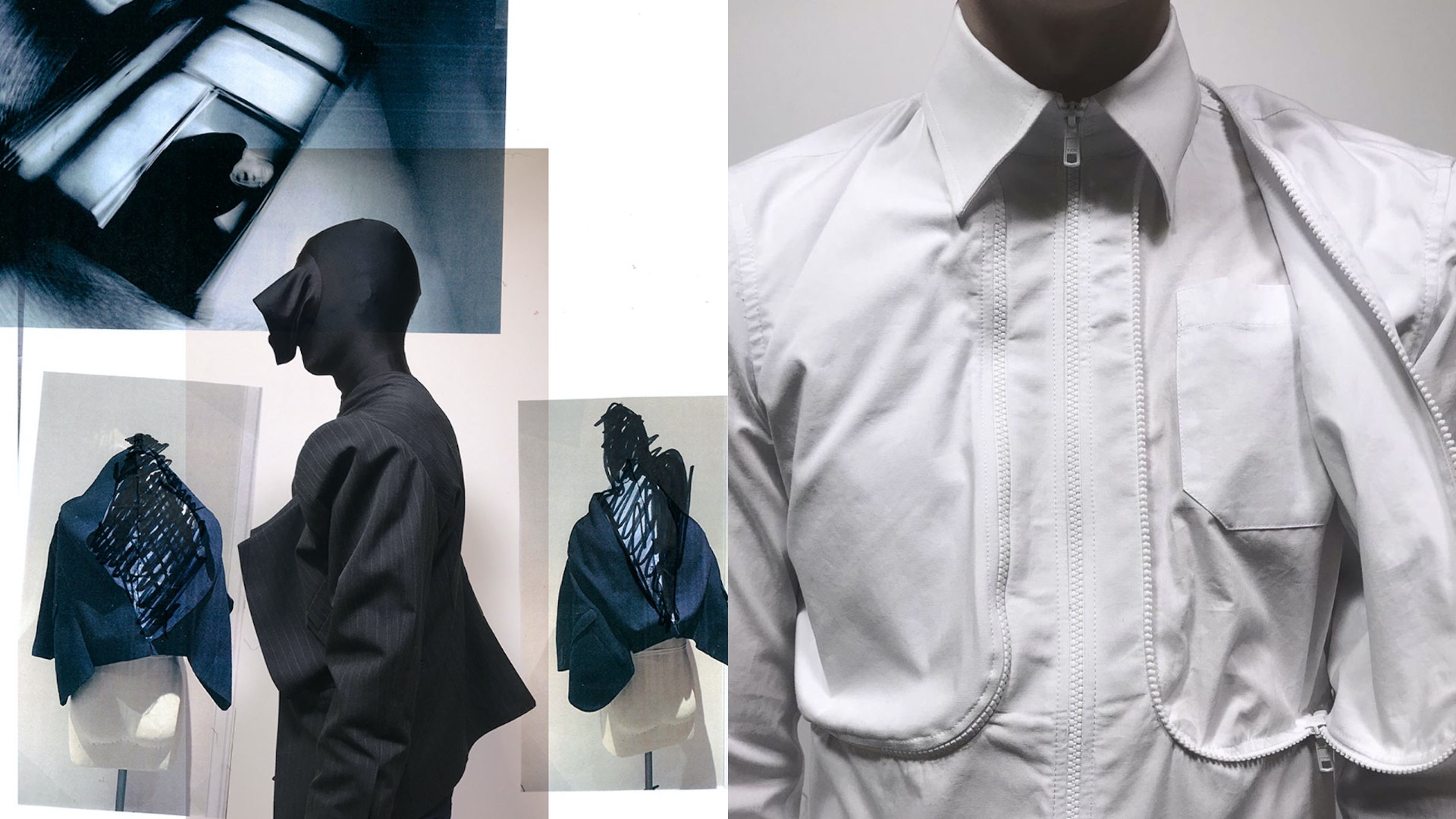 It was clear throughout his school years that fashion design was in Alex's blood even if he didn't know it yet. Having dropped out of A-levels, his parents encouraged him to attend art school, seeing a creative streak within him. "I had a fascination with the body" Alex tells us, speaking about the doodles he made in his maths and science books instead of actual notes, "but I never made that connection to fashion; that was alien to me". After applying to Central Saint Martins on a whim, Alex graduated in Fashion Design in 2017 before interning for SHOWstudio and acclaimed fashion designers like Walter Van Beirendonck and Gareth Pugh.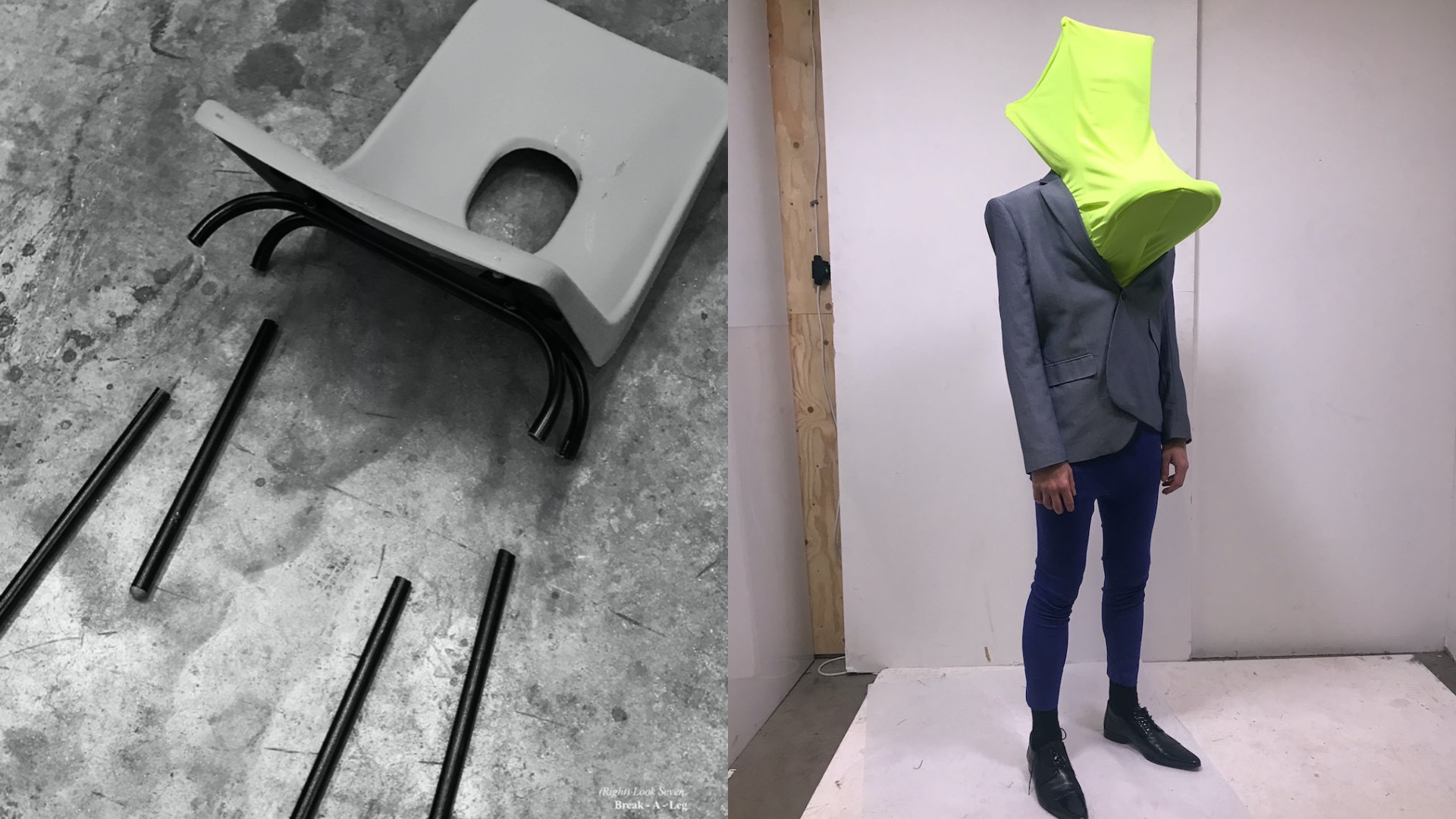 In his MA graduate collection, Alex was determined to keep it sustainable by using deadstock surplus wool from a manufacturer for the tailoring while the lycra and jersey fabrics were made from 80% recycled fibres. "As a designer in this day and age I don't understand why you wouldn't seek less harmful alternatives. For me it's an important factor."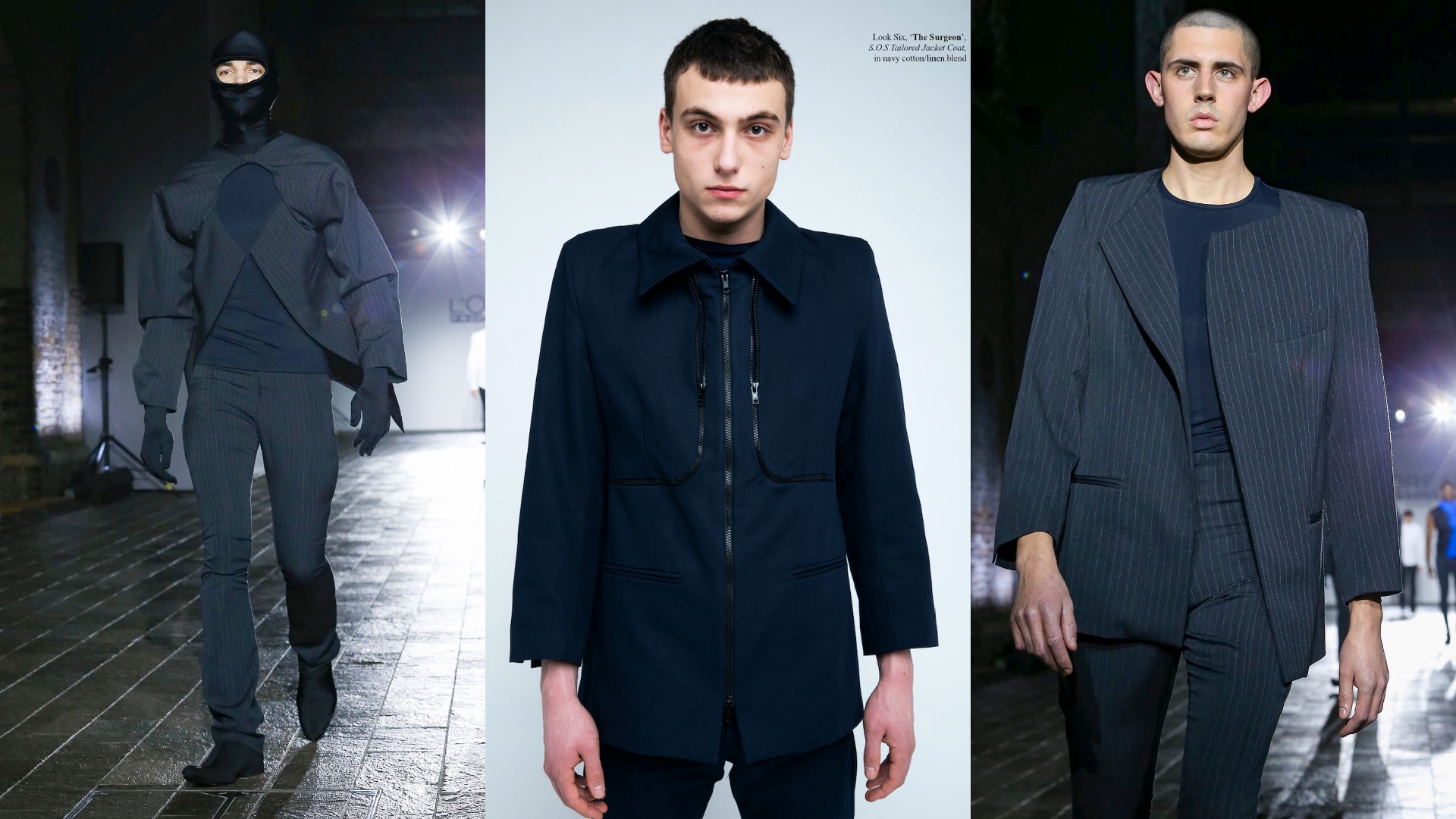 As he moves on from his MA degree, Alex tells us that winning this award, sponsored by Gucci, is very encouraging, especially with the incredibly surreal experience of releasing a collection he had been working so hard on for so long in the midst of a pandemic that halted shows and exhibitions across the world. Now, Alex prepares for his next collection and figures out how to present it in the current climate. In the meantime, he has an exciting new collaboration with Birkenstock being released in early 2021.
Stay tuned as we announce the winner of the womenswear category and you can check out all the amazing entries in this year's Global Design Graduate Show, here.