Ventura Profana, Slim Soledad and Hanna for Estileras. Photography Pedro Ferreira
The exhibition platforming Brazil's queer Gen Z performance artists
Supported by São Paulo-based HOA Gallery, CURAÇÃO is giving space to LGBTQ+ artists of colour to pave the way for a decolonised Brazilian art world.
|
11 December 2020, 11:11am
Ventura Profana, Slim Soledad and Hanna for Estileras. Photography Pedro Ferreira
Early on in lockdown 1.0, when we quickly had to adjust to a life lived between four walls, some of our greatest saving graces were the cultural institutions who opened their doors to the world wide web. Stuck in New York but fancied a trip to the Tate? It was only a couple clicks away! But beyond the landmark museums you were already familiar with, this new turn towards online exhibitions gave us access to worlds of creativity that lay beyond our typical horizons — either due to geographical distance, or, to put it more bluntly, to a myopic focus on art produced in the Global North in English-language media. Yet to make use of this opportunity? Well, why not start today!
A good place to begin would be CURAÇÃO, a 3-day, online performance exhibition which kicked off yesterday. Streamed live from the São Paulo Cultural Centre, it hosts the works of 11 of Brazil's most dynamic queer Gen Z performance artists and collectives: Alice Yura, Emocorebaby, Enco, Sabine Passarelli, Caroline Ricca Lee, Aun Helden, Estileras, Inserto, Kelton Campos, Brasilandia.co, Ariel Nobre. Though distinct in their practices and approaches, common ground between them can be found in their "mixing of different languages including fashion, music, performance, video, sculpture and printing," say the exhibition's curators, Paula Garcia, Caroline Ricca Lee and Monique Lemos.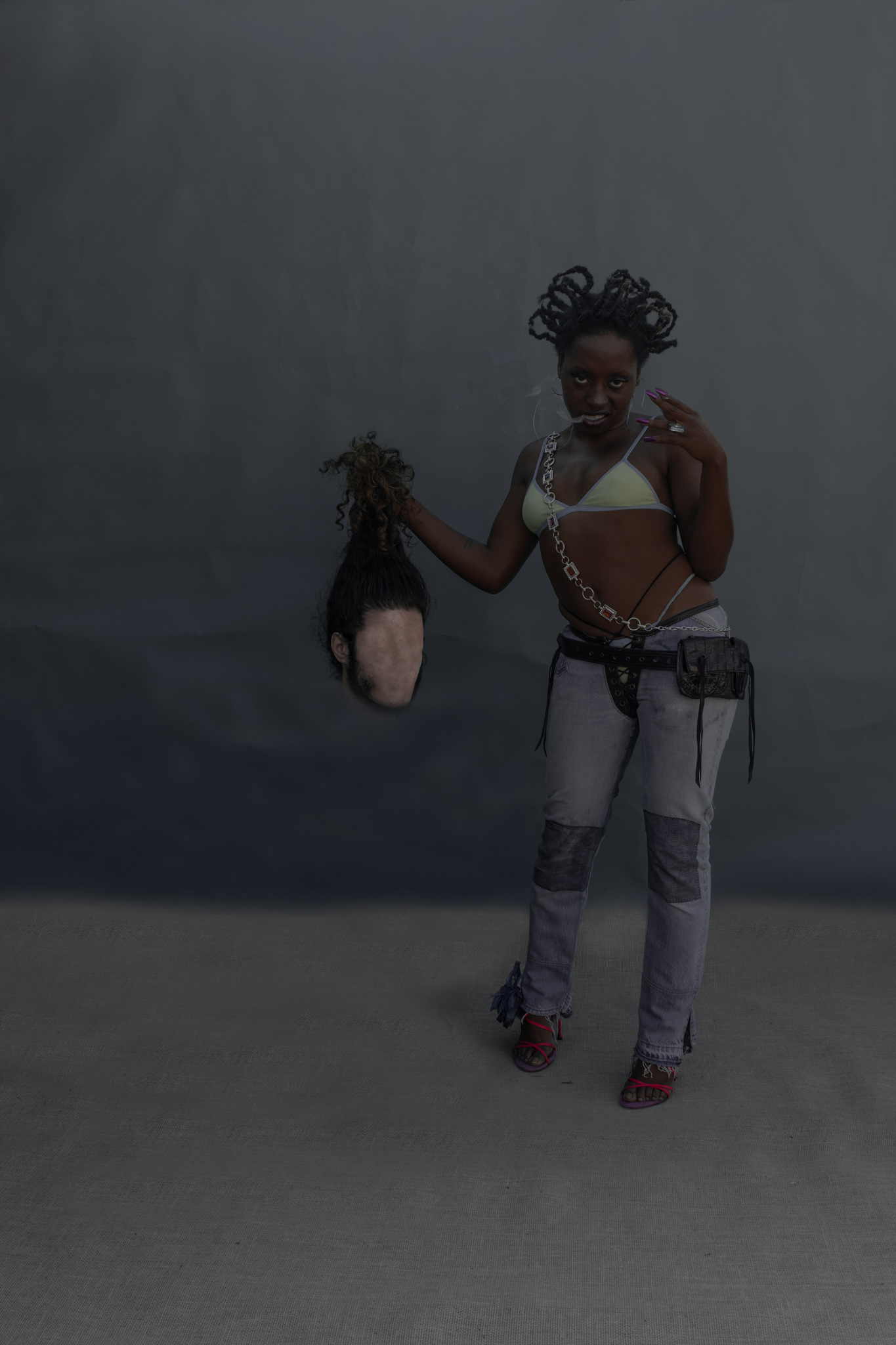 Core pillars of the exhibition are themes of healing and resistance — especially pertinent topics in a nation that still lives in the shadow of Jair Bolsonaro's systemically racist, neocolonial presidency, and which has been especially hard hit by the ongoing pandemic. The exhibition's title — a portmanteau of the Portuguese words for healing ('cura') and action ('açao') — serves as a call to action, a reminder of the proactivity required to bring about meaningful a change, a task to which each of the contributing artists are stoically committed.
"Most of the members of CURAÇÃO are transgender, Black and Asian artists," explain the exhibition's three curators, stressing the structural inequities that they have had to overcome for their practices to be legitimised by mainstream art audiences. "The Brazilian art scene is predominantly white and is the result of a system of colonial practices and 'values' embedded in the fabric of Brazilian society.
In the conversations that culminated in this project, the themes and issues raised by the artists were related to the challenges they face in their everyday lives. Within these difficulties, though, the most powerful poetic narratives emerged, narratives that propose and create different places, dimensions and languages." Over the exhibition's three-day run, each artist will be working with punk fashion collective Estileras, mainstays of São Paulo's fashion underground who have built a cultish reputation over the past three years for a practice that hybridises upcycling, anarchic beauty, livestreaming and performance art.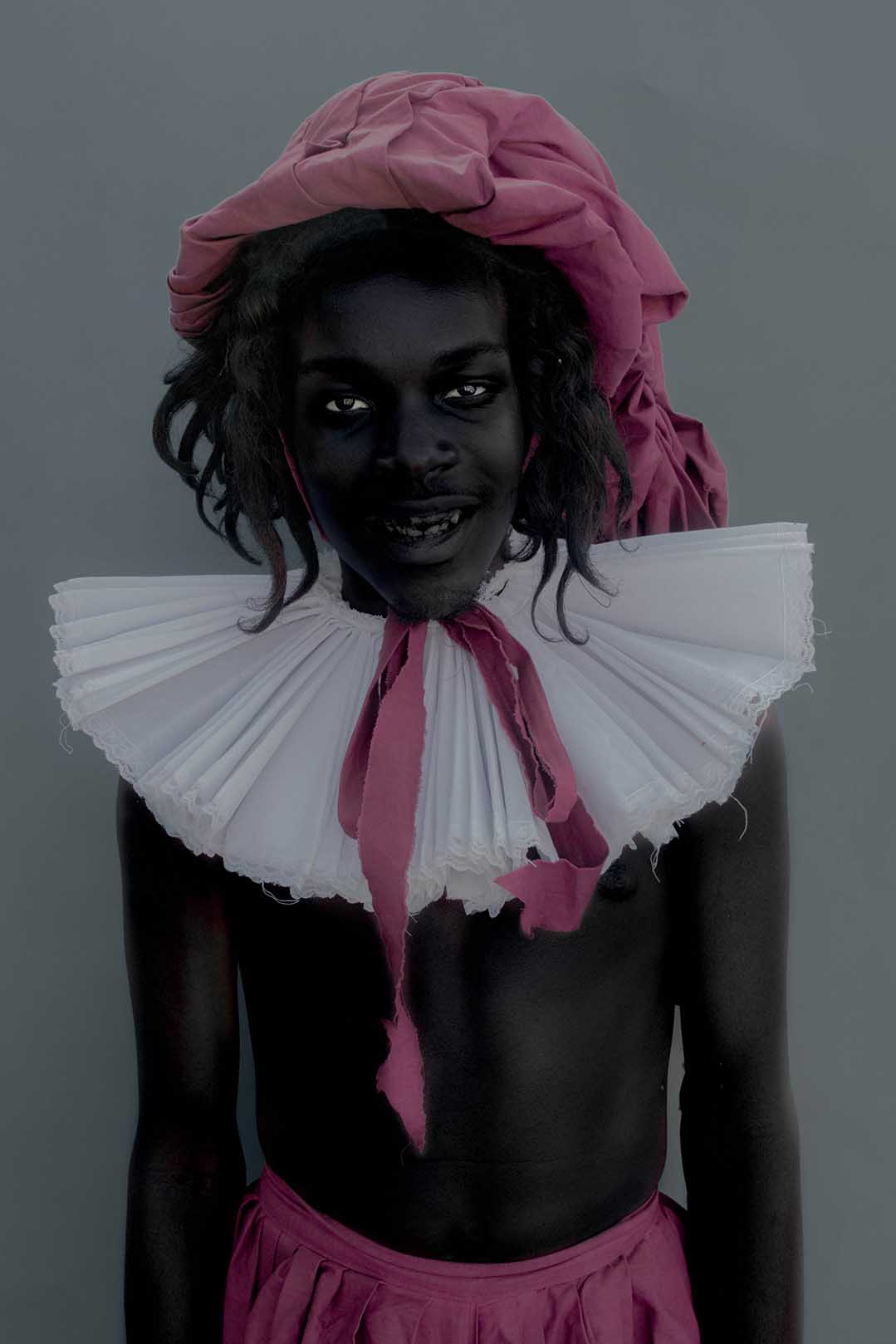 Rather than propose any single or particular 'answer', CURAÇÃO's end goal is to encourage the development of plural, personal creative strategies to dismantle the systems of oppression that a new generation of queer Brazilian artists of colour currently face. "The poetic narratives that come out of CURAÇÃO are ephemeral, visceral, like fire, vomit, passion, love and anger," the curators say. "Each artist is completely involved with their own internal process and how they materialise it. Their work is born of and returns to their bodies."
Where the exhibition's true radical potential lies, however, is in the productive forms of kinship it proposes — ones that don't rely on drawing power from those that already hold it. "This show is about alliance, but it's also about fighting for access, and creating a different system to those that already exist. One where the issues that these artists discuss in their lives and art are heard and understood," say the curators. They go on to underscore the crucial role that new São Paulo based galleries like HOA — the first Black-owned gallery in Brazilian art history founded by i-D contributor Igi Ayedun — are playing in paving the way towards a decolonised Brazilian, and wider Latin American, contemporary art space.
"HOA represents structural changes regarding how art in Brazil is created and perceived," say Paula, Caroline and Monique. "It's founder, as well as its curator and collaborators, are also practising artists, and they represent a good part of the artists participating in this show. It demonstrates how necessary it is for artists to be part of this fight, and for us to be leading it."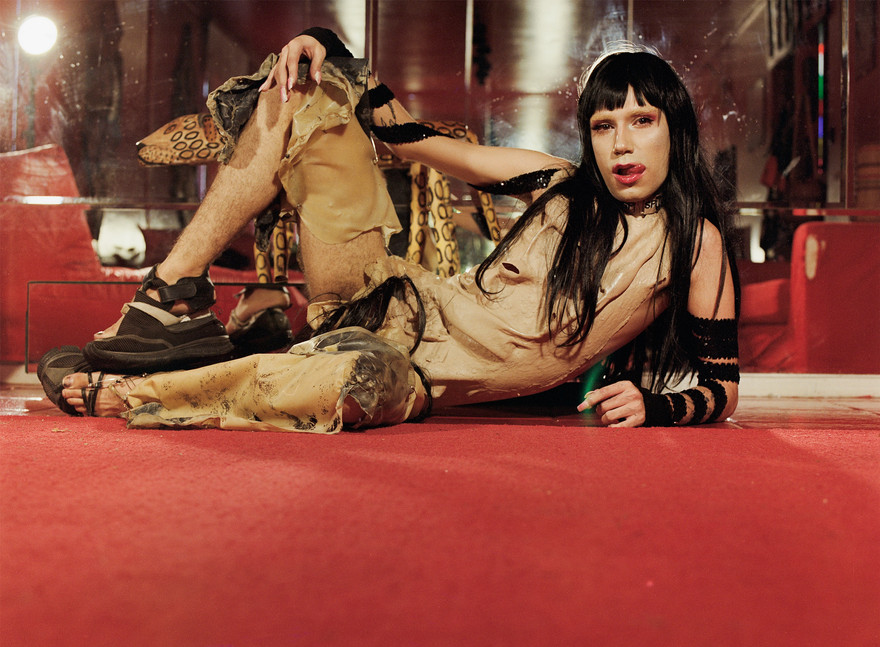 Tune into CURAÇÃO here between 10-13 December.
Credits
---
All imagery courtesy of HOA Gallery