Nialah Edari: "By the time this essay drops, the police state will have murdered another Black person"
The co-founder of Freedom March NYC is tired but not deterred.
|
28 September 2020, 2:31pm
"I am hopeful that change will come and I will not have to wait 50 years to get it. I've seen so many people outside, taking action for the first time. The momentum is there. The need for change has always been there too, and I believe I will get it in my lifetime. However, I am angry and hurt and I'm sure that by the time this essay drops, the police state will have murdered another Black person.
That's why I'm in this fight, and why I co-founded Freedom March NYC. I don't want to hear or read about any more names. I don't want another family, not getting the justice they deserve. Change and solutions must be proactive and not just reactionary. A radical change must occur; reform and roundtable discussions will not solve these issues alone. Change is a collective effort that isn't just about "I" but "we." We must dismantle systems of oppression. We must demand investment into Black, Brown, and Indigenous communities and reinvestment into the institutions that serve them. I am tired, but not deterred."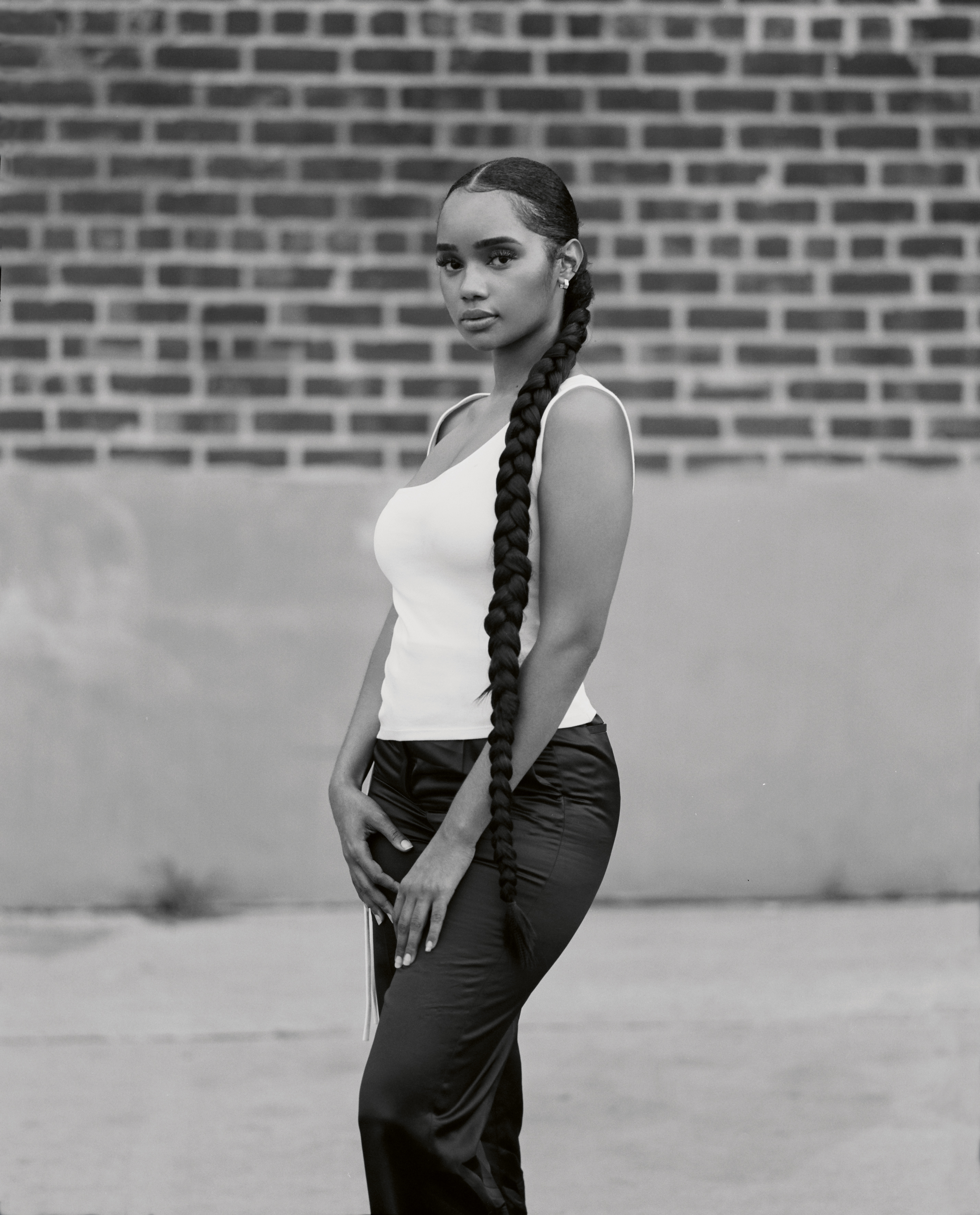 Credits
---
Photography Douglas Segars
Styling Milton Dixon
Hair Latisha Chong and LaMesha Mosely using Bumble and bumble.
Make-up T. Cooper at crowdMGMT using FACE Atelier.
Photography assistance William Takahashi, Fallou Seck, Shen Williams-Cohen and Laerke Rose Moellegaard.
Styling assistance Devante Rollins and Theresa Miriam.
Hair assistance Safiya Wiltshire.
Production Yohan Yoon.
Special thanks Please Space BK.
Casting director Samuel Ellis Scheinman for DMCASTING.
Casting assistance Alexandra Antonova.
Tagged: