Dior keeps it holy for SS21
At a physical show in Paris, Maria Grazia Chiuri showed relaxed, WFH-appropriate takes on the quintessential Dior look.
|
30 September 2020, 6:12am
Courtesy Dior
Are fashion shows sacred? According to Dior, physical shows are akin to religious rites of passage. The French house kicked off Paris Fashion Week with a show set in a cathedral of collaged stain glasses, scored by an all-female choir screaming in what can only be described as an operatic collage of frequencies. "Fashion shows are very important for the collections, because the audience can appreciate the work and clients can understand the materials and fit — but it is a human experience of being together," explained Maria Grazia Chiuri of her latest show (which was also streamed on Tik Tok for more trepid devotees). If there was an ecclesiastical pomp to it all, it was designed for spiritual reflection, she added. Indeed, 2020 may be the year fashion is reckoning at with its post-pandemic afterlife: designers tasked with making clothes for people with nowhere to go; luxury boutiques remaining closed in certain markets. And yet, the sense of ritual remains omnipresent; chez Dior, the show must go on!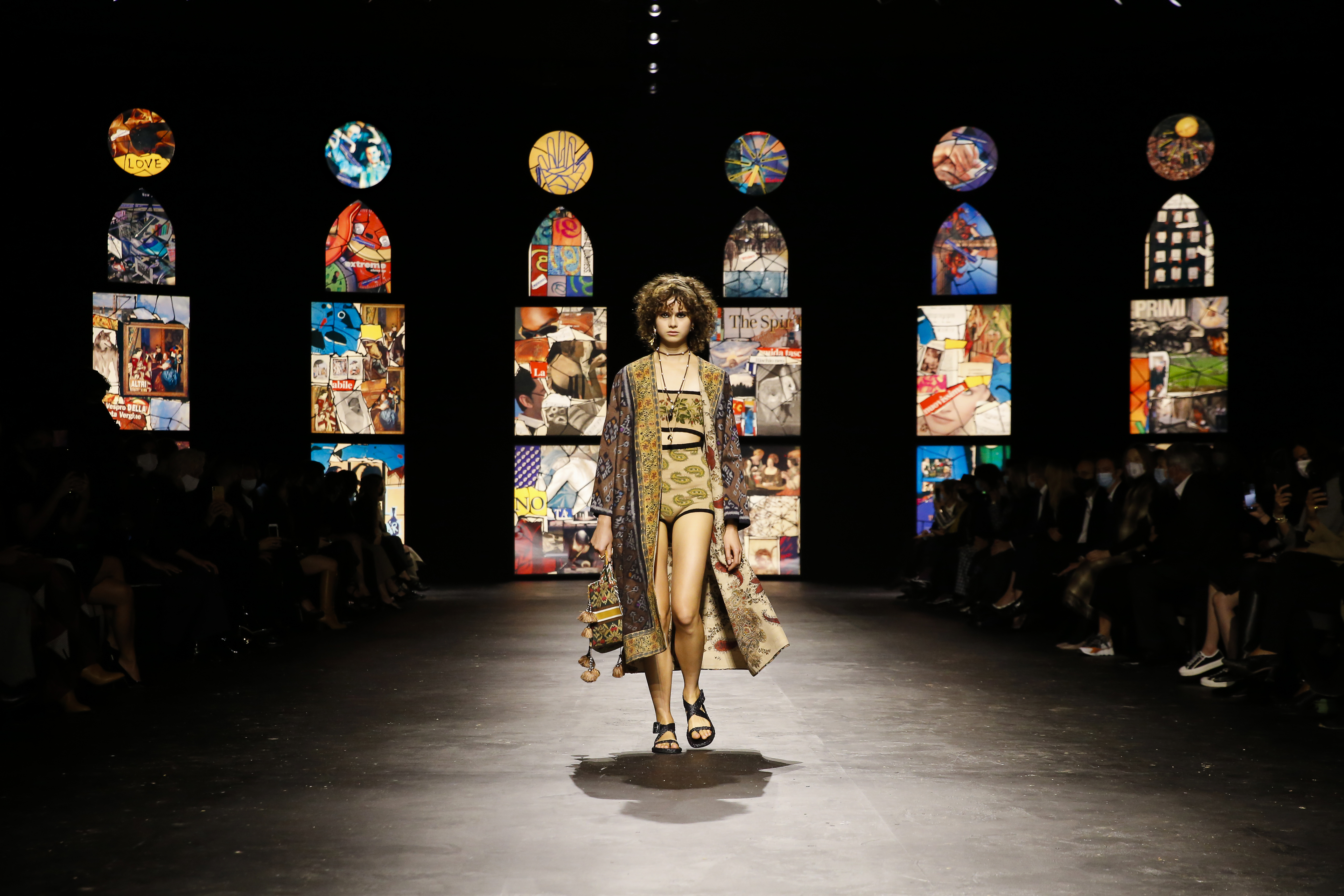 This season, Maria Grazia partnered with 87-year-old Italian artist Lucia Marcucci, known for feminist collages that she describes as "visual poetry". Collage seemed apt for the fragmented world we're living in, and Maria Grazia looked invited Lucia to realise the stained-glasses, as well as the director Alina Marazzi to create a film exploring her work. The collection itself was a collage of references from Dior's past — most notably a 1957 design he made for the Japanese market, looser and more cocoon-like than the wasp-waisted 'New Look' — and the present climate of at-home-by-10PM comfort dressing.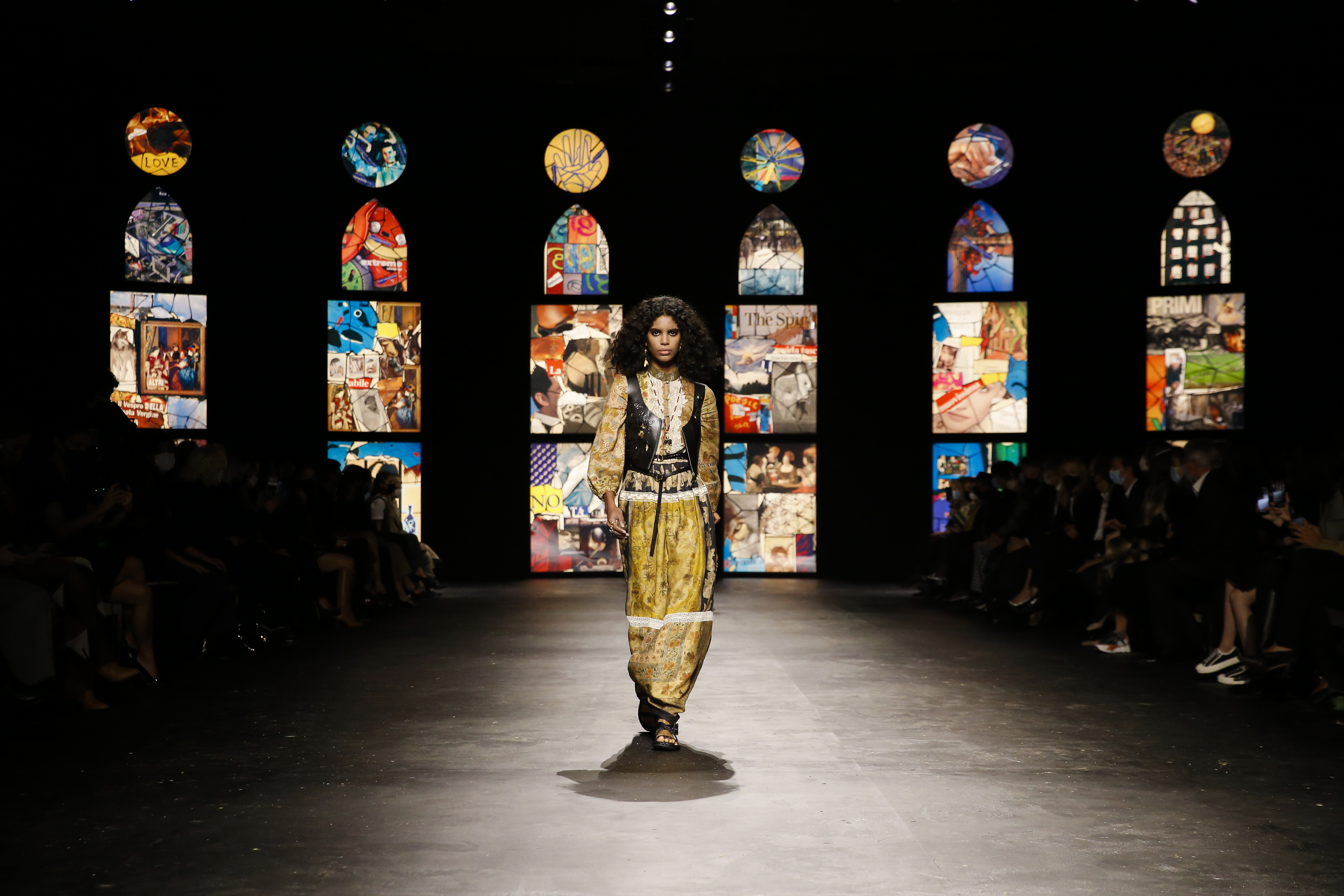 "In this moment, it is important to create clothing where you can feel at home in your body — clothes without size, clothes that are comfortable for the body," said Maria Grazia. 'Intimacy' was another word she kept mentioning, noting that the women want clothes for being at home, for being socially-distant from others and spending more time with themselves. So, she opted for "more natural" fabrics — washed cottons, linens, denims etc — and more forgiving silhouettes, most notably kimono-inspired robes and Japanese noragi jackets; one-size-fits-all antidotes to Dior's quintessential heavily-boned, nipped-in Bar jackets.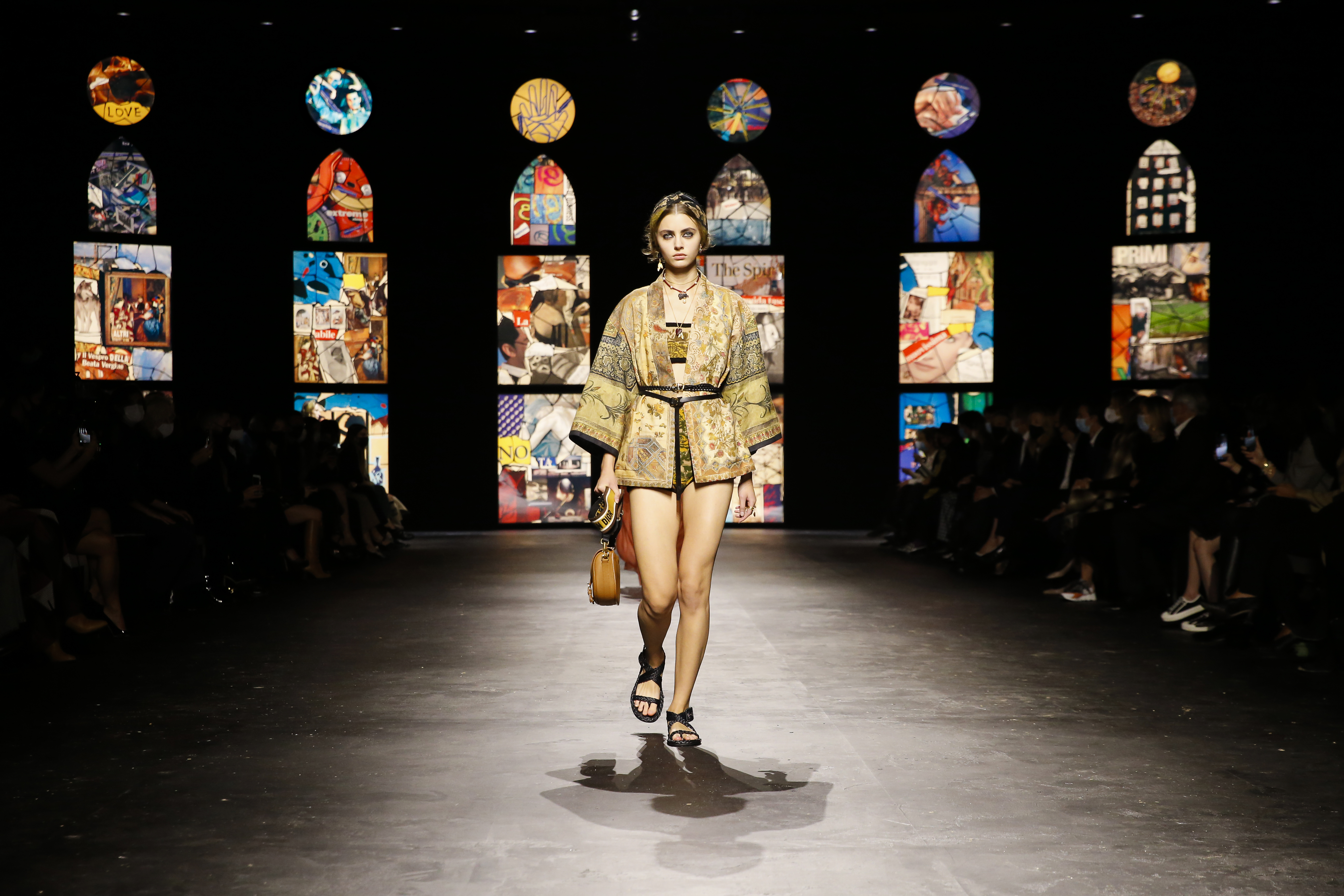 If there was globe-trotting, hippie-dwelling look to it all — and perhaps we could put that down to worldwide travel bans — then rest assured that Dior sought to collaborate, rather than appropriate, with artisans around the world on homespun textiles, with the help of its cultural textiles advisor Anne Grosfilley. "In every collection, I want to celebrate and promote craftsmanship from around the world," explained Maria Grazia. This time it was ikat, the resist-dyeing technique that is protected by the Indonesian government, which was patchworked by Dior alongside paisleys and embroidered florals. "I think it's important to understand the value of it — this kind of craftsmanship is about humanity. It's all done by women at home, and in the past, it hasn't been celebrated because it was seen as domestic work, but I see it as artistic work. It is couture!" You could even call it WFH couture — and if there was ever a time to celebrate the domestic as artistic, now is it.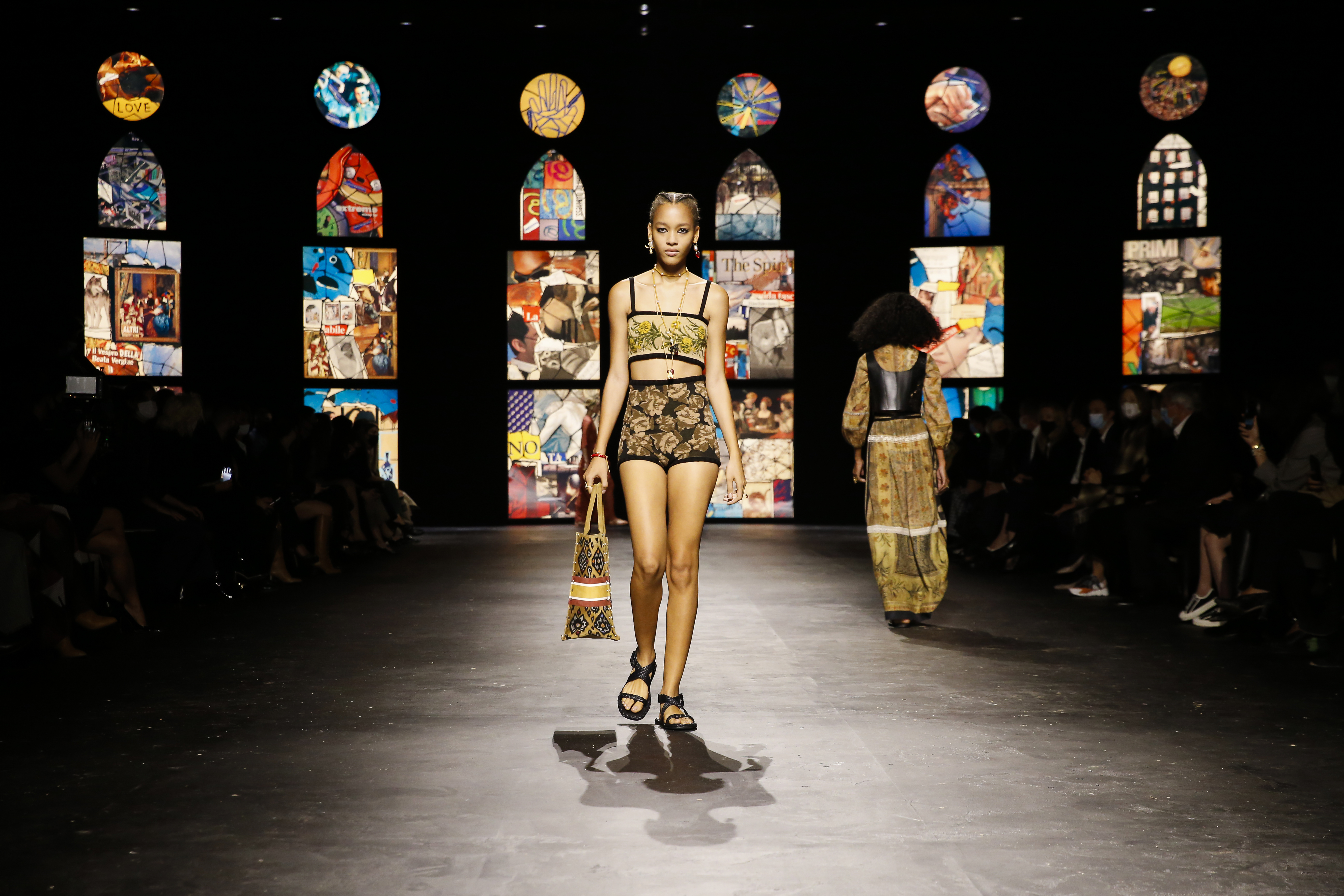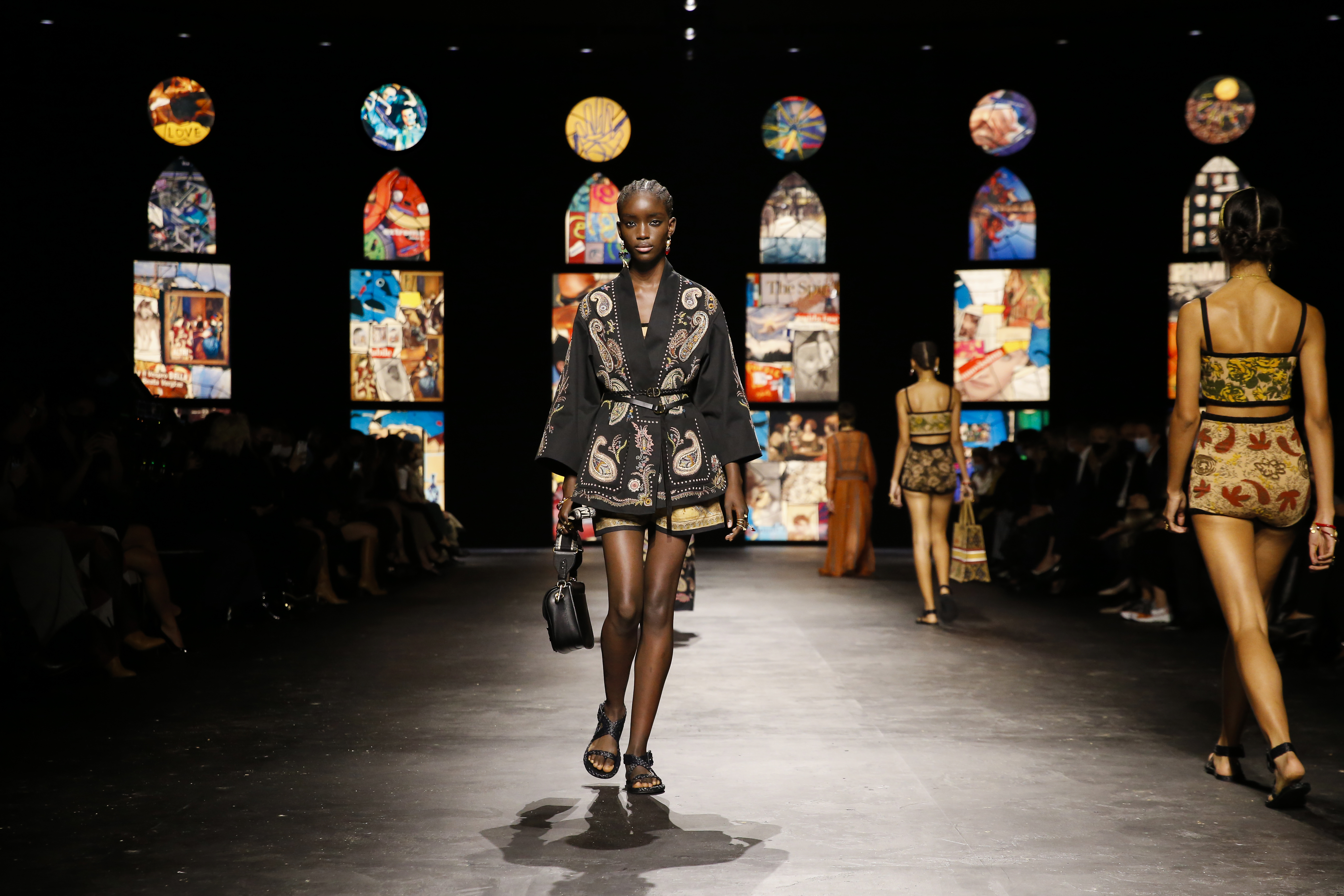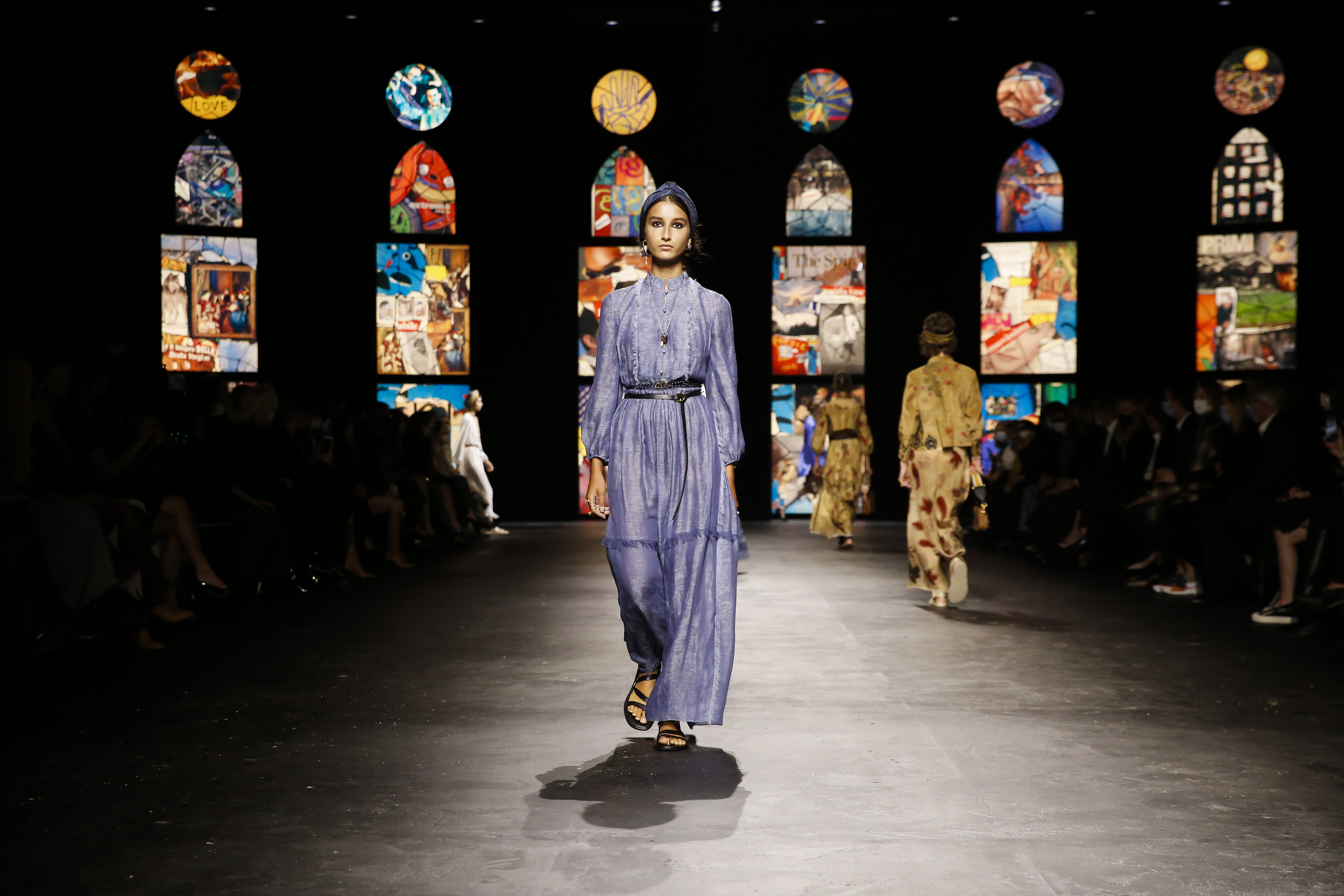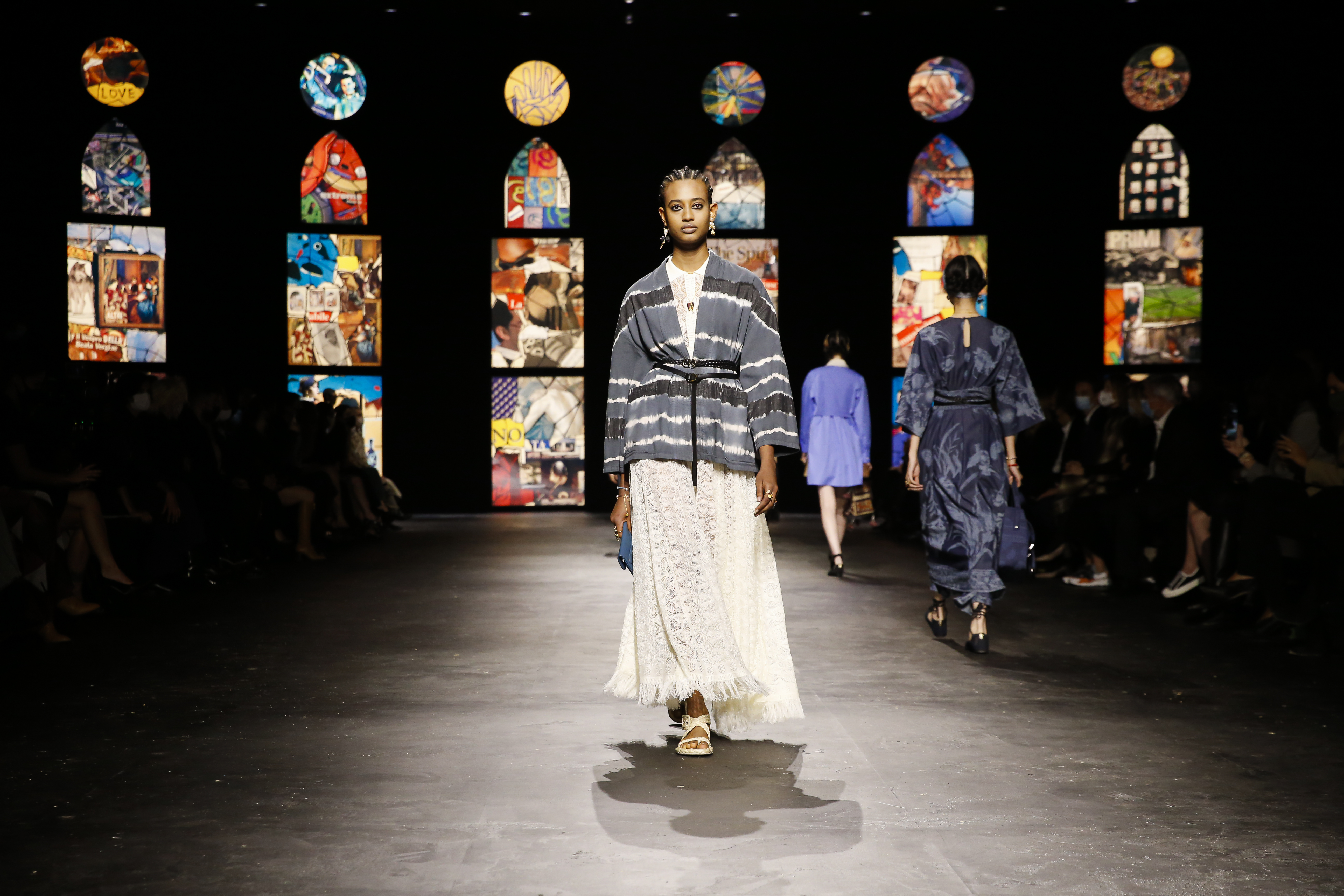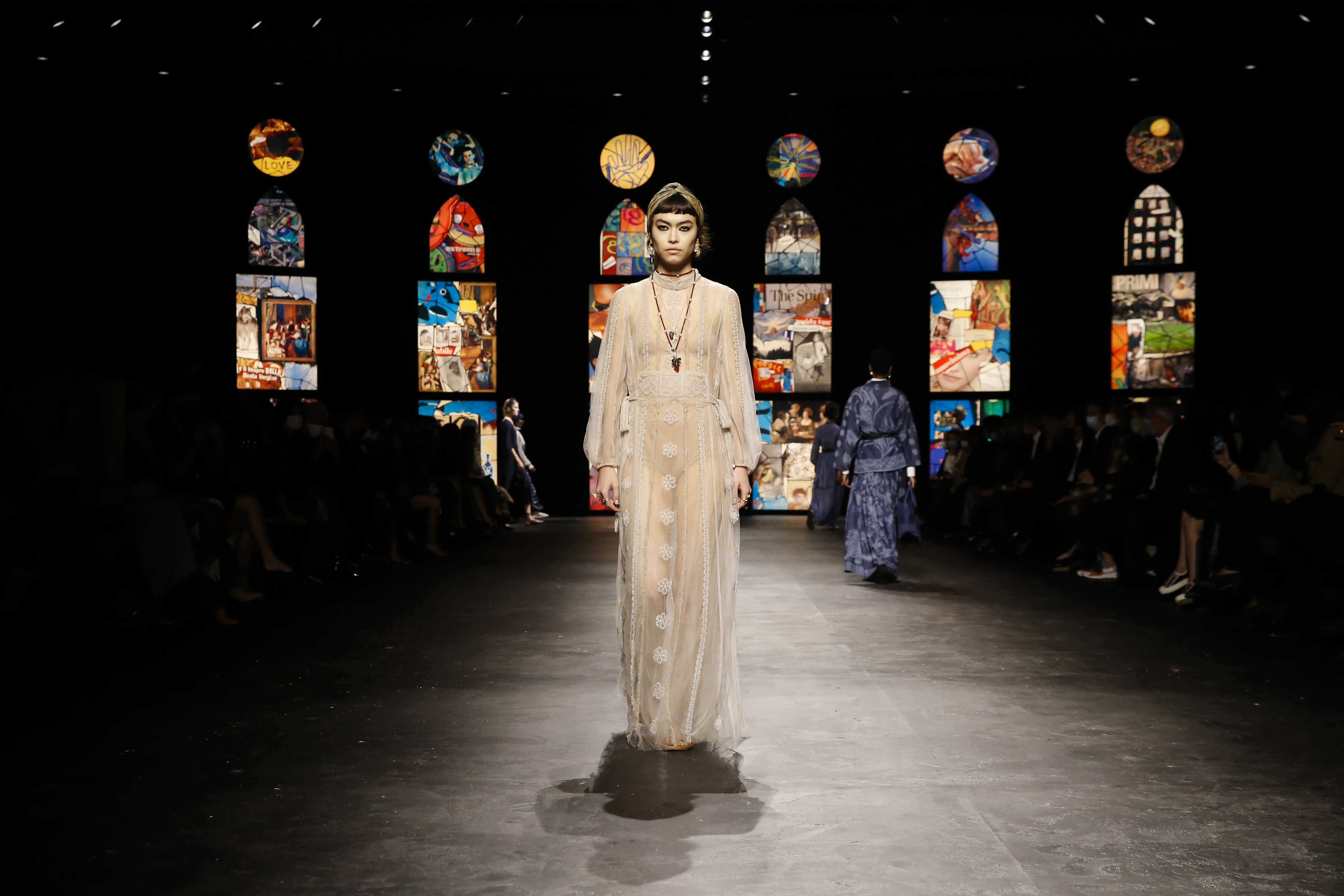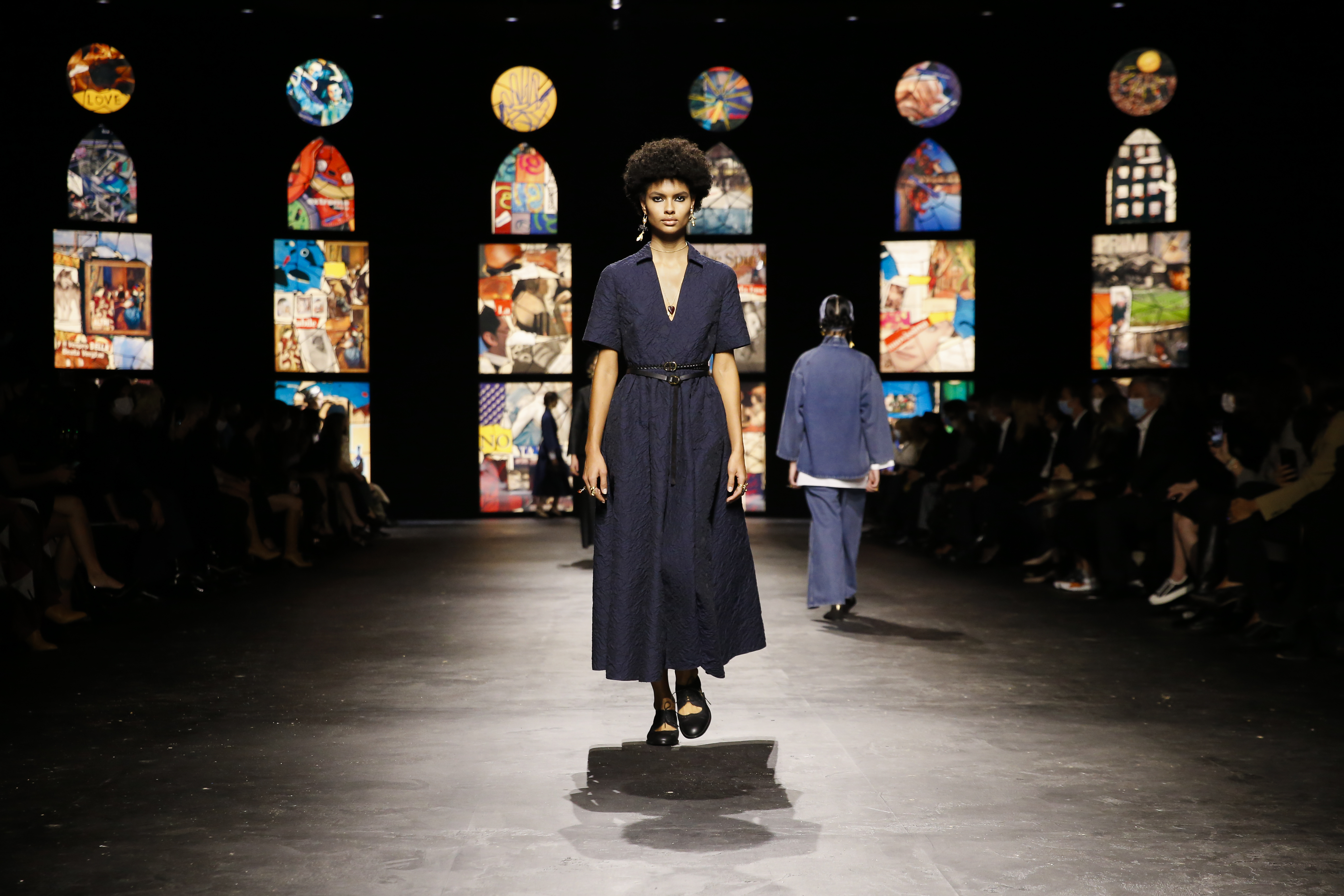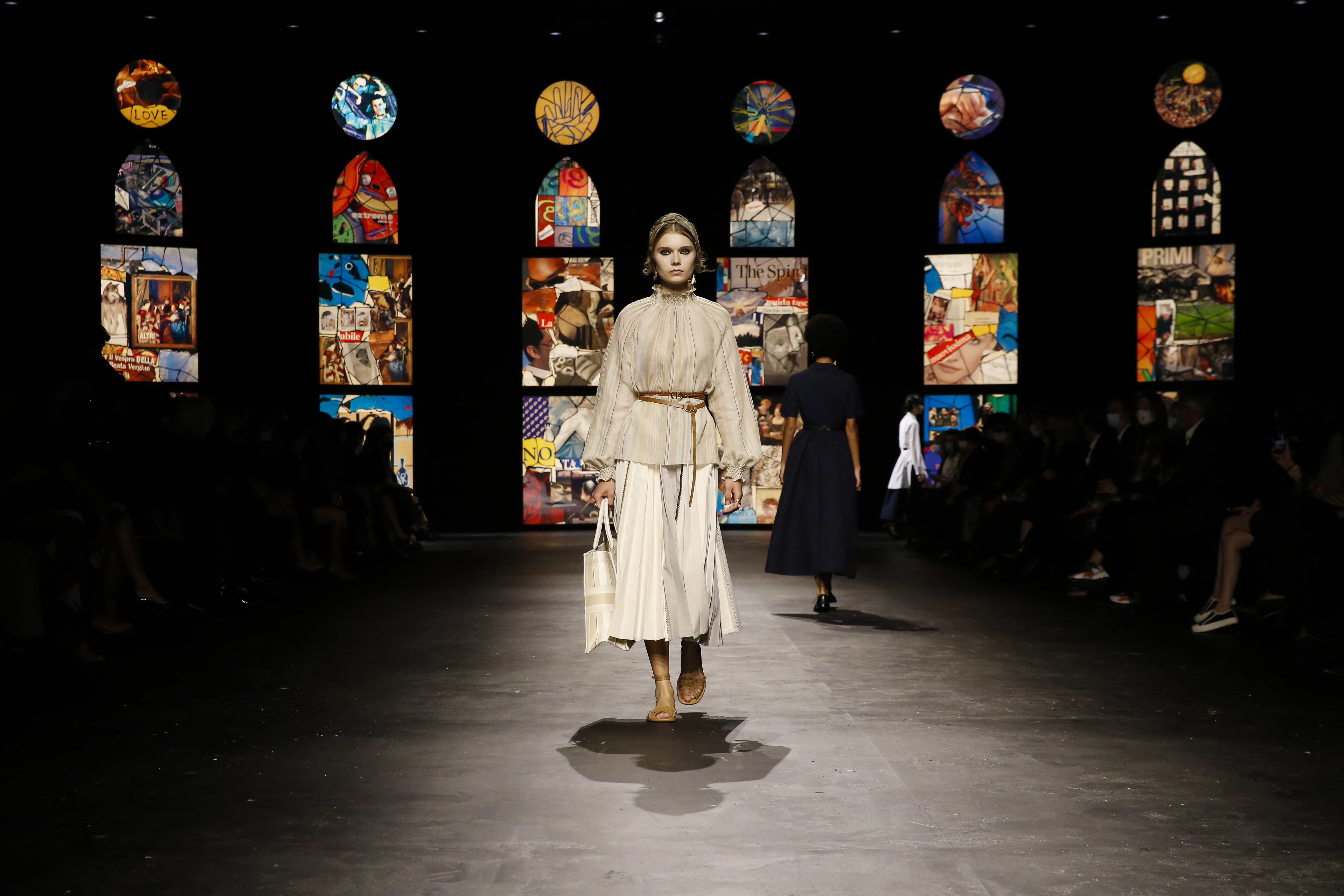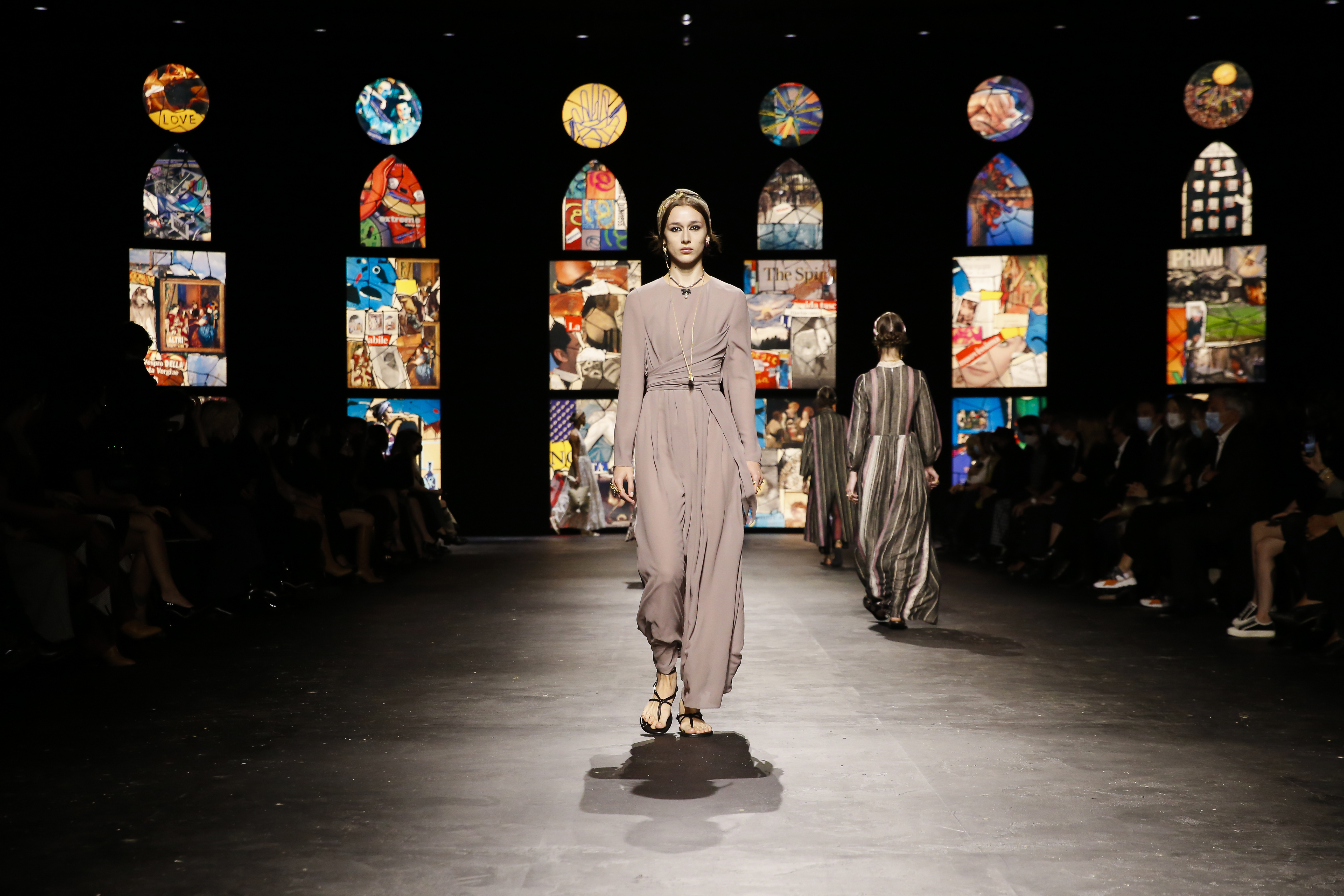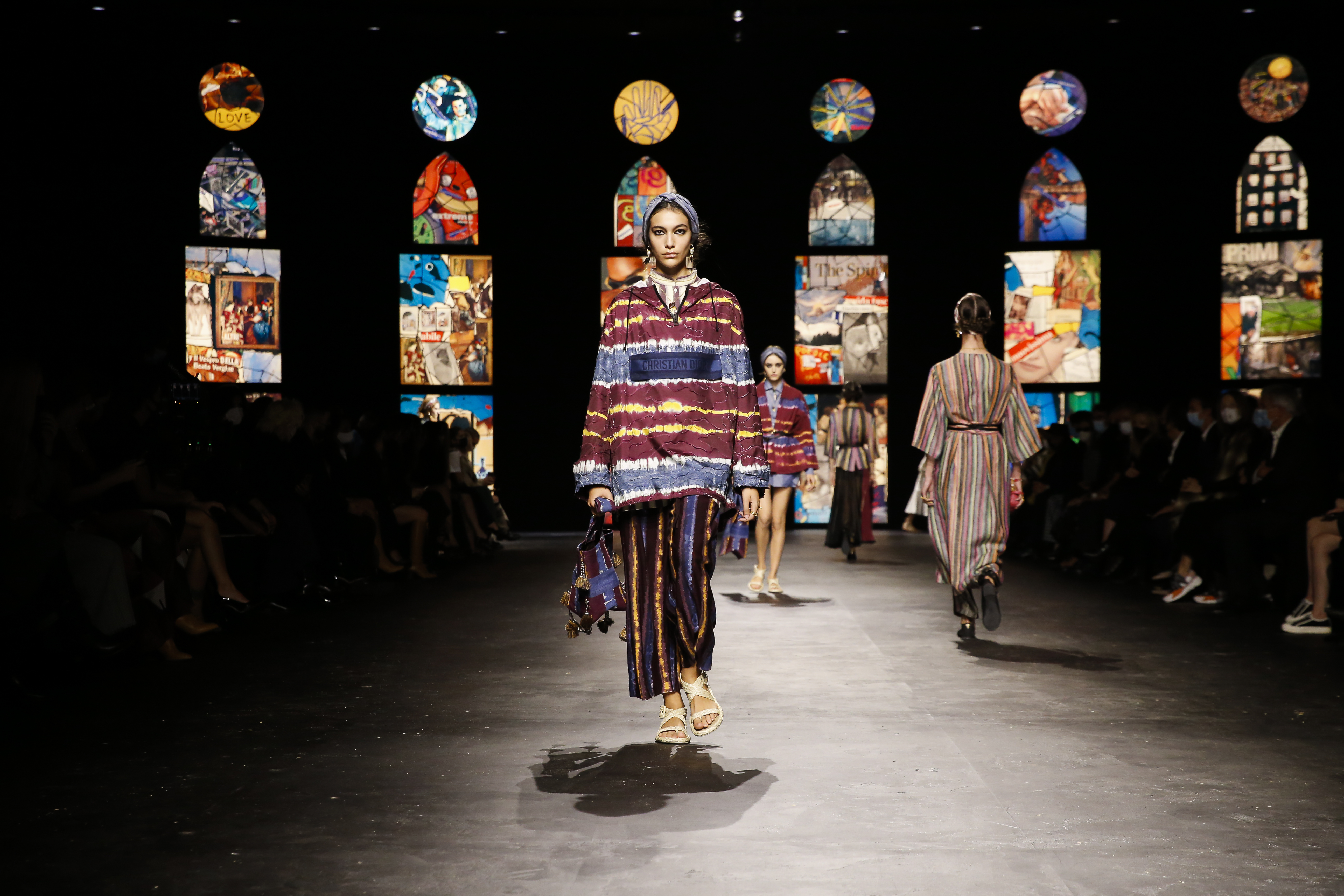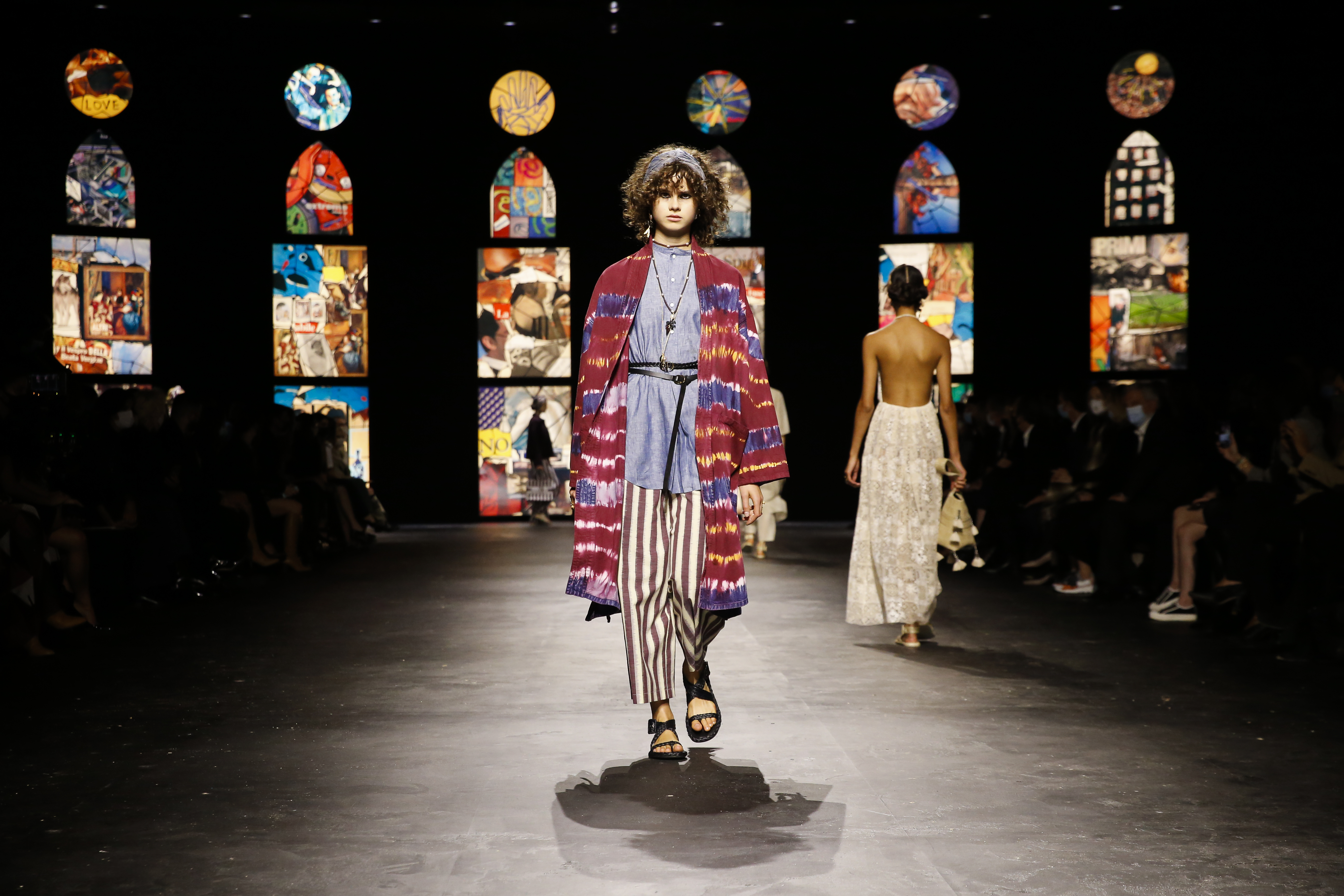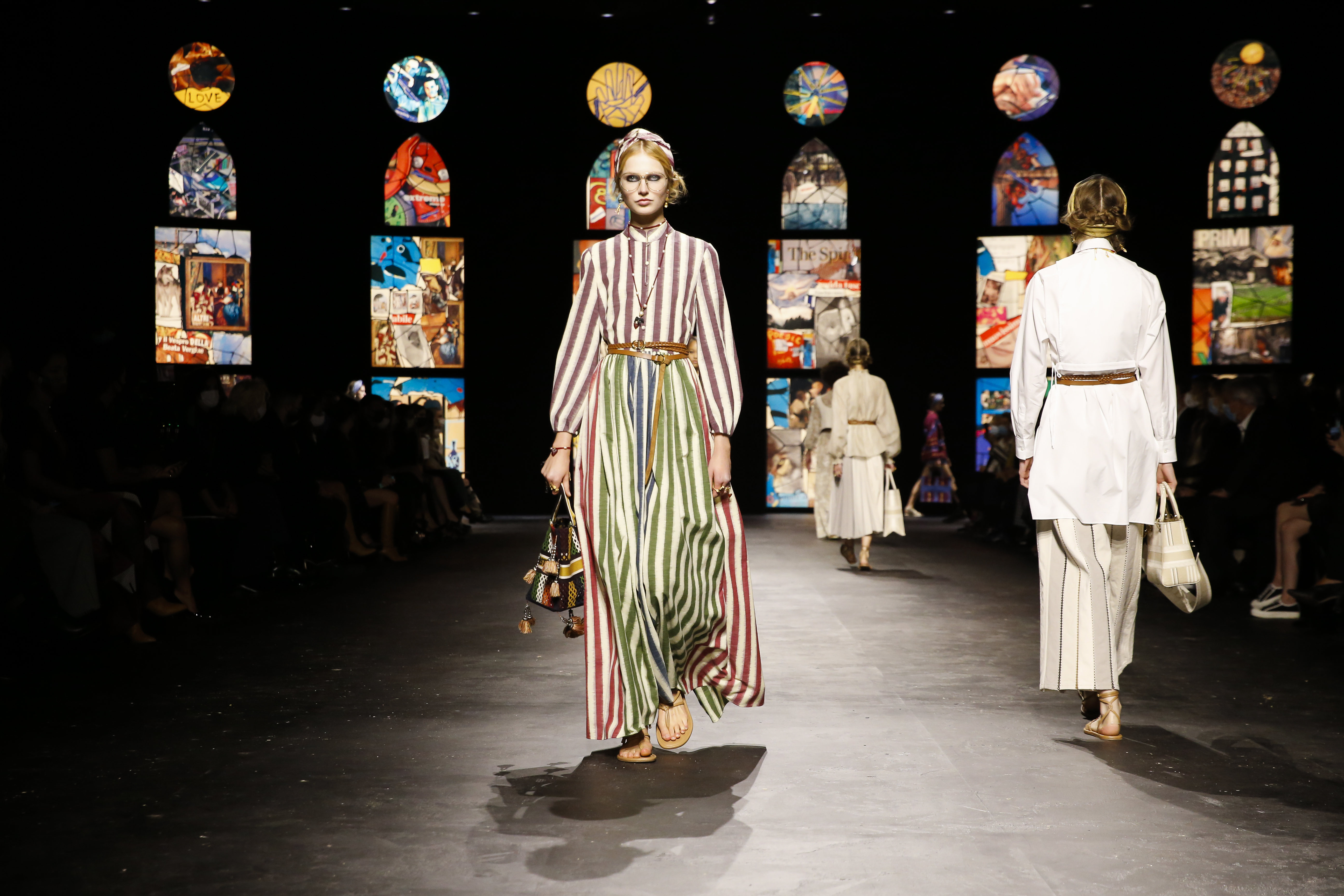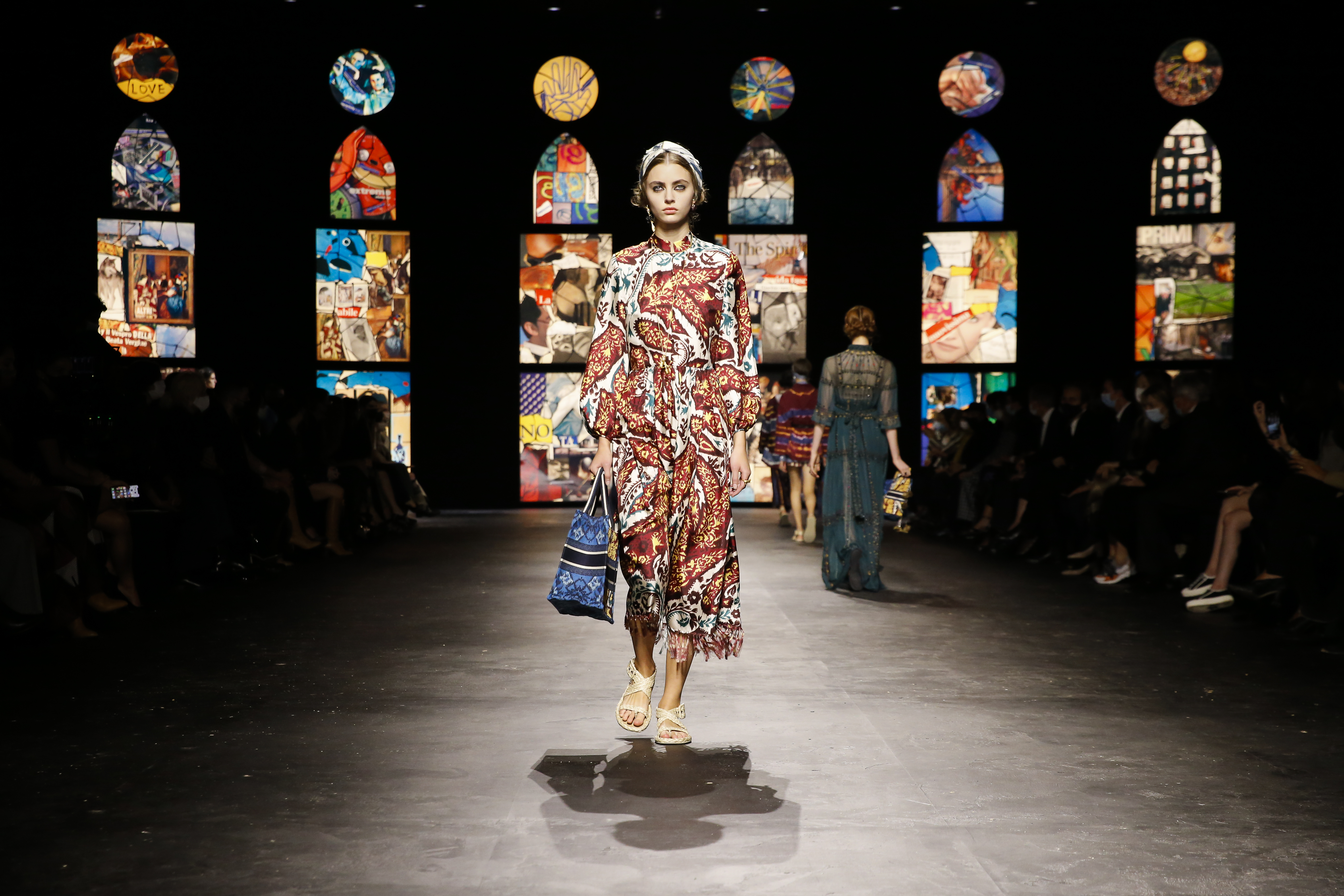 Tagged: