Everything we know so far about Legally Blonde 3
She's Elle Woods, this is bruiser and they're both Gemini vegetarians.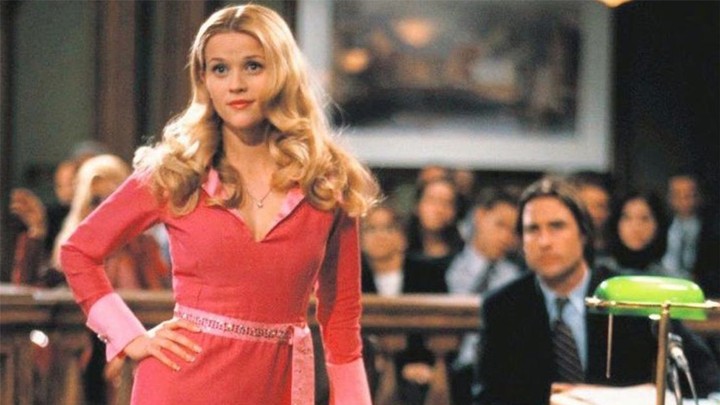 Girlies put down that truly heinous angora sweater, Elle Woods is back to tell you whoever said orange is the new pink was seriously disturbed. For years now Reese Witherspoon has been considering bringing back the cultural icon that sparked Ariana Grande music videos, Kim Kardashian's halloween costume and a lot of bend and snapping, but now things seem to be finally taking off on the third chapter of the Legally Blonde story.
And the team at the helm of film number three in the saga is already pretty exciting. Getting out their pink scented paper to pen the script is Mindy Kaling, who most recently wrote Netflix's hit show Never Have I Ever. Also signing on as co-writer is Dan Goor, the creator of Brooklyn-Nine-Nine. Reese herself, meanwhile, will be returning to the saga as co-producer, with her production company Hello, Sunshine.
Legally Blonde 3 is still very much in its early stages and although Reese is thankfully involved -- in this house we don't talk about Legally Blondes -- no other castings are yet confirmed but we're hoping for a strong cameo from Jennifer Coolidge (of bend and snap fame, duh). But with film and TV production across the world currently at a standstill thanks to the pandemic, we might have quite some time to wait.
So, after winning cases with her extensive knowledge of perm maintenance in the first film and fighting animal testing at the supreme court in the second, where is Elle heading to next? "I think it'd be kind of a cool thing to have her be a Supreme Court justice or somebody who runs for office or president," Reese said way back in 2017. Elle Woods for president? We're into it.