Photography Blythe Thomas
The internet belongs to mxmtoon
Three years ago, nobody knew who mxmtoon was. Now the musician is leading the charge for online gen Z curiosity with her own mini entertainment empire.
|
22 September 2020, 2:17pm
Photography Blythe Thomas
Mxmtoon knows how to do this. The 20-year-old musician, vlogger, online gamer, and now podcast maker (this list does go on) has grown accustomed to life indoors in creative isolation, partly because it's always been this way for her. The artist — known only as Maia, her full name is kept private — calls from her apartment in New York City. She's just arrived back there having spent the past four months or so with family in California, where she grew up. "This entire year has really lent itself to putting me back in the first stages of what I did with music, which was being in my room, live streaming and sharing music on the internet," she grins gleefully from her room. She's framed by a guitar, bright white walls, and is wearing a big pair of over ear headphones. "Being 'that kid in her parents house'? It was interesting to go back into the non-traditional way of making music."
To understand where Maia is now, a Bay Area-to-New York online sensation, you have to look back to where this all began. In 2017, aged 17, Maia was spending her free time in her parents' spare bedroom, trying to write songs that spoke of her complex, teen headspace, which is what came to her naturally. The production, mostly her with a ukulele and percussion courtesy of a pair of hair straighteners (yes, really), was brought together on GarageBand. At the time, we hailed her as proof there was "ample space for radical softness in pop". It was the ultimate DIY music affair.
But while most songs of that era were pure experimentation, uploaded to the internet by their teenage creators just to see what might happen, Maia's serendipitously reached both future fans and music bloggers. Her peers loved her; the influence of the internet took hold. Those few followers have accumulated into 770,000 fans on Instagram and YouTube. Her music is now made in studios instead of spare bedrooms. The world she built for herself, comforting and isolated, is now far bigger than she ever anticipated. "I often think about how my own understanding of my goals and dreams has shifted," Maia says of this change. "I've got an increased awareness of what I'd like to do with all of this."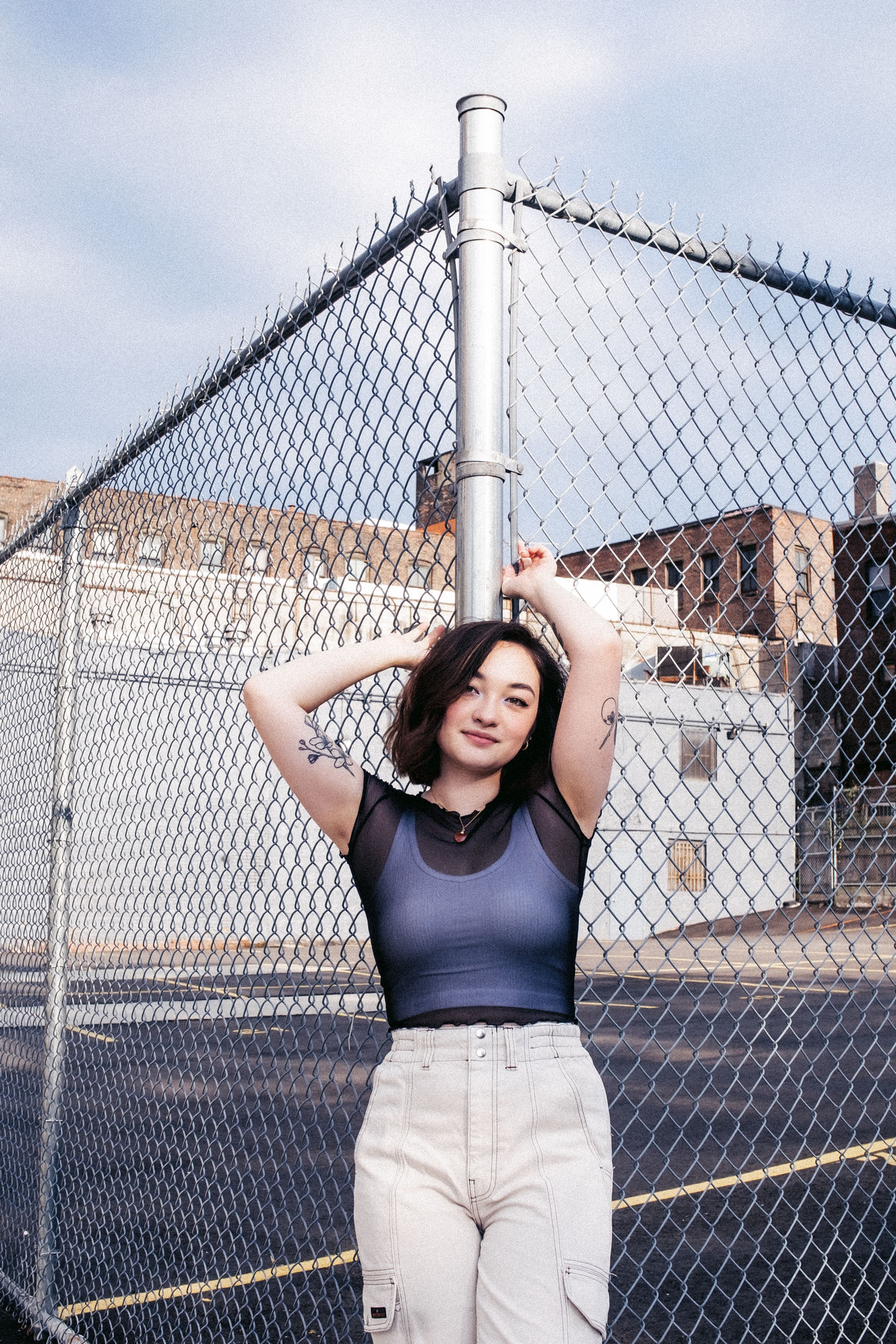 This year was meant to look a little different. A grand, two-part EP release for Dusk and Dawn, a collaboration with pop juggernaut Carly Rae Jepsen, and the launch of a new podcast (more on that later), were all supposed to happen with the traditional industry fanfare. Alas, they didn't, but slipping into old ways — the self-sufficient, productive ones — was far easier than she thought. So soon after her debut album the masquerade, which was released last year, Maia wasn't quite ready to make a whole new LP. Instead, the easier pace of doing two smaller projects was "the perfect compromise": Dawn dropped in the middle of April to critical acclaim. But when the world shut down fully, she was only halfway through the making of its follow-up, and with the limitations that were put on her in terms of collaboration, she feared a creative block. "I think when you're a creative, there's all this pressure you put on yourself to just be constantly able to produce things," she says of her fight or flight mentality over the past few months. "So I was stressed out about sitting by myself and being like, 'What if I can't come up with anything? What if nothing's good enough anymore?'"
Turns out she had nothing to worry about. If Dawn_'s tracks are akin to daybreak: bright and laden with optimism, _Dusk was created with the intention of helping us explore our feelings a little more — a perfect lockdown project. In the end, it came together with everybody working remotely, and was wrapped shortly before we spoke. "I would say it takes a more introspective route lyric-wise," Maia says of the EP, "feeling a little more sad and thematically heavier". On its lead track "Bon Iver" Maia sings about "holdin' on to moments that we found / even when the sun goes down" and long drives into the night that don't feel like a closing of a chapter, but a shift in vision, giving us the opportunity to find beauty in darkness. Its second slow-burning, slightly Latin-tinged single features the iconic Carly Rae Jepsen. Titled "ok on your own", it's about an unfulfilling relationship falling apart because of the emotional distance between you and your partner.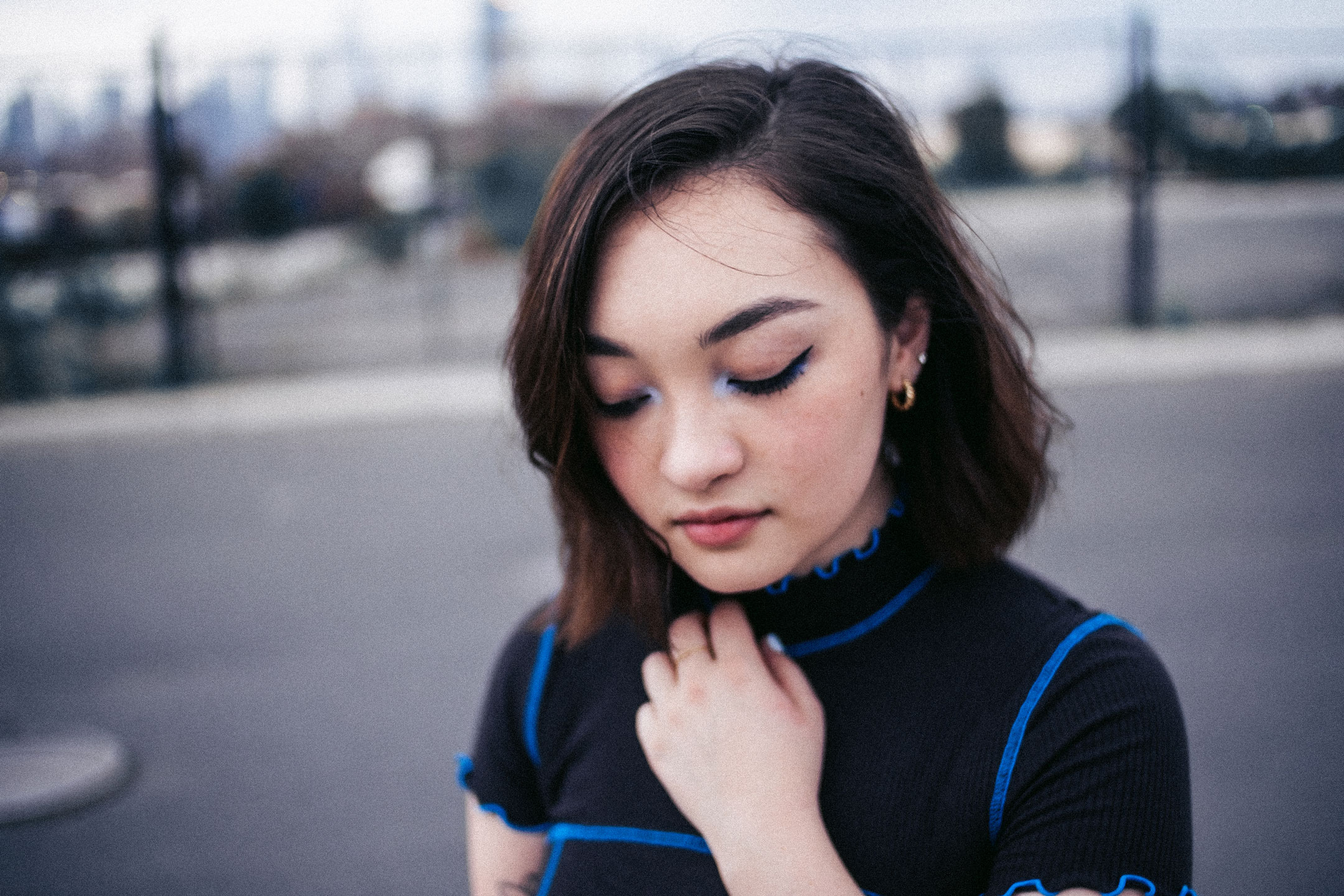 It's a track written and produced by three women: Maia, Carly and producer-slash-songwriter Kellen Pomeranz, known as Pom Pom. "There are so many kick-ass women in the music industry that don't get as much attention as male producers do, so it was super cool to be able to come across Pom Pom. As a young woman, I think there's something really powerful about involving more women inside of your own project and lifting up their artistic styles within your own realm."
The internet, of course, is a famously hostile environment for young women, something which at this point Maia is fully in tune with. (Why else, in 2020, might a young non-white woman be smart enough to keep her surname off the internet if not for her safety?) But that doesn't mean she's not made it her playground since. Her social following is big for someone who only moved out of her childhood home this year, but she's also well versed in the platforms many know little about. Over lockdown, Maia officially became Twitch's reigning queen.
The social media platform, known best for its use by gamers to stream their sessions live (and for fashion brands like Burberry to give their runway shows a global audience), has been a place of refuge for Maia since she was just 11 years old. If Twitter and Instagram are open minefields where everybody is fair game for trolling ("I take things really personally," she stresses), then Twitch has become the space where her true fans congregate to watch her play games or music. She notices when the regulars tune in too. "There's a level of intentionality [to it]," she says of her reason for feeling safer there. "So many other social media platforms are algorithm based, and we'll just be fed content from anywhere on the internet." On Twitch, however, those who follow her know what to expect and when. "On Sundays when I do charity streams, I've got the charity and the LGBTQIA tag on it, so I think it is a lot easier to build a close knit community. People tune in week after week to say hi!"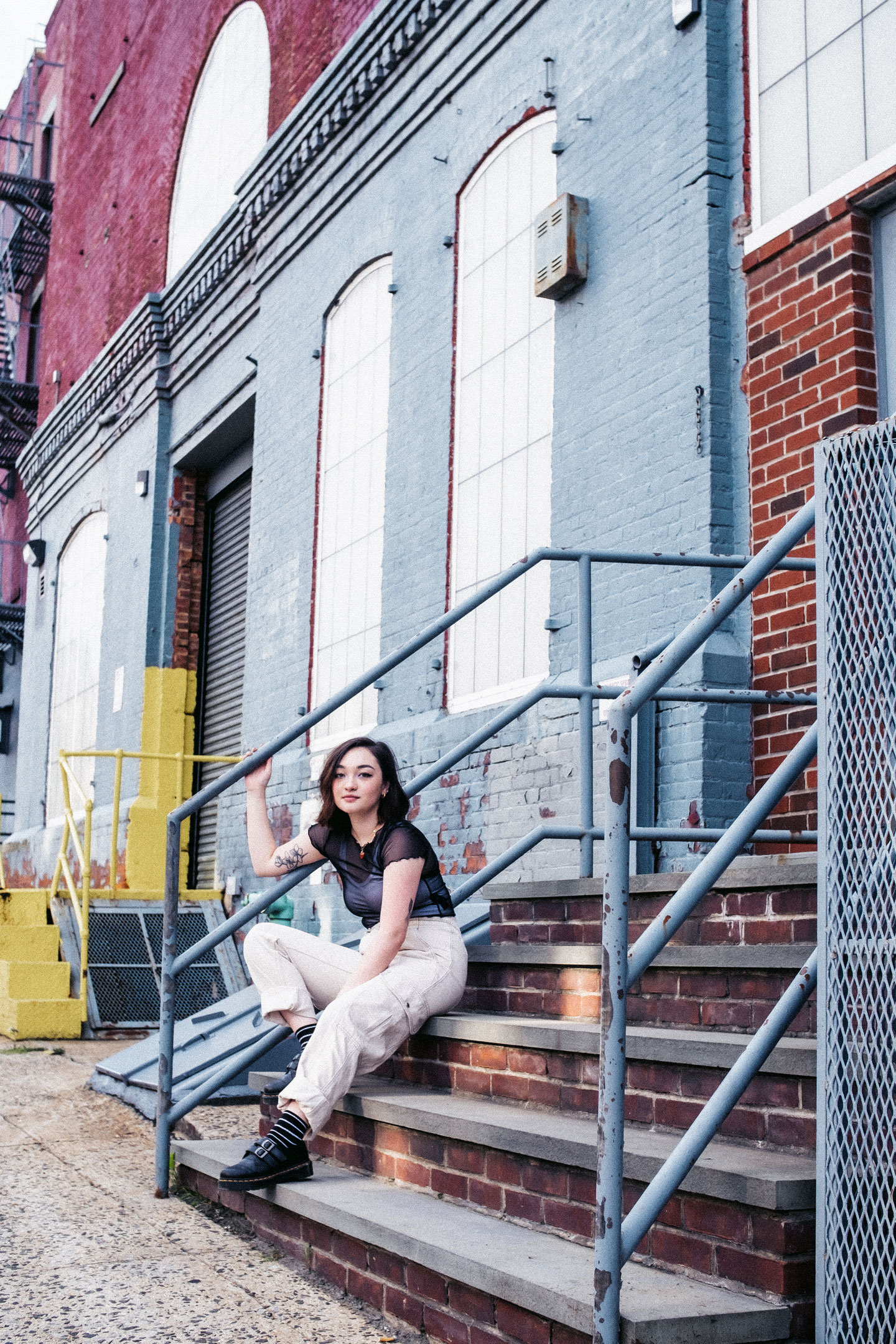 But Maia more than anyone is aware of the hot-headed behaviour that breeds in gaming spaces, often rolling into homophobia, racism and misogyny. "It's crazy how often people choose to be horrible versus being a nice person," she says. She's been privy to this as a young artist with a sizeable following outside of gaming too. "I think the way we go about changing the fact that people feel there's a space to be sexist or racist or homophobic in gaming, is making sure you're calling people out on their shit" — she apologises for swearing — "even when somebody is not willing to listen to you. Say it over and over and over again if you come across this issue multiple times, because we are complicit if we don't say anything. Then how are we helping?"
This desire to spread knowledge similarly seeps into her next project (yes, Maia is always working on least three different things): a podcast series titled 365 Days with Mxmtoon, in which, every day for a year, she will give us a series of informative, brief historical tidbits, a slice of 'this day in history' music knowledge, and a throwback to Mxmtoon's life a year prior. She says it's like "the generation Z version of the Daily from the _New York Times_", and as its title suggests, it's a project she'll be dropping every day for a year. "This is gonna be the most extreme version of testing myself!" she laughs. "I know that anything after this will be easy."
Maia's life is a constant balance between giving just enough but not too much of her life to people online. A desire to be an advocate without exposing things that hurt her. In February, she tweeted: "sometimes i wish people would just let me be 19 and on the internet but alas". That she is a 'personality' is not lost on her. "It can be really exhausting to have your business be built off of who you are," she admits, "and navigating it has been very challenging for me at times. I'm like, 'How do I separate myself enough from my work that I still feel like I'm my own person at the end of the day, and not just a persona?' That's a balance that I will maybe be better at fighting as I mature, because right now I'm literally 20. I can't be too hard on myself." The answer, she thinks, is to hold on to the connections she has in her real life. One in which she's Maia, a 20-year-old girl from the Bay Area — happy and free to be herself without millions on the internet watching her every move.
Mxmtoon's new EP, Dusk, will drop on 1 October. You can listen to 365 Days with Mxmtoon here.