Thomas Roussel: "Inspiration is born of emotion"
The musician and composer breaks down his process for conveying the epic emotion and energy of his composition for Richard Mille's latest creation, RM 72-01 Lifestyle In-House Chronograph.
|
10 September 2020, 1:53pm
The art of music composition all lies in timing. No one knows this better than Thomas Roussel, the composer, musician and recently appointed Richard Mille partner. In the score for the collaborative Richard Mille film, W I T H I N – a simple, elegant story of two dancers set against a backdrop of Californian desert – Thomas takes this notion, as well as the resounding principles of Richard Mille, to create something quite spectacular.
"It was a good parallel between the watches and the music that I compose," he says of this partnership, "there's very strict rules from the past, but with a look towards the future… trying to do something a bit different in both." Indeed, Thomas's production and composition straddles both electronic and classical music, from Jeff Mills's "Blue Potential" and "Light from the Outside World", which he co-produced, to his album under the alias Prequell, The Future Comes Before, recorded by the London Symphony Orchestra in 2017.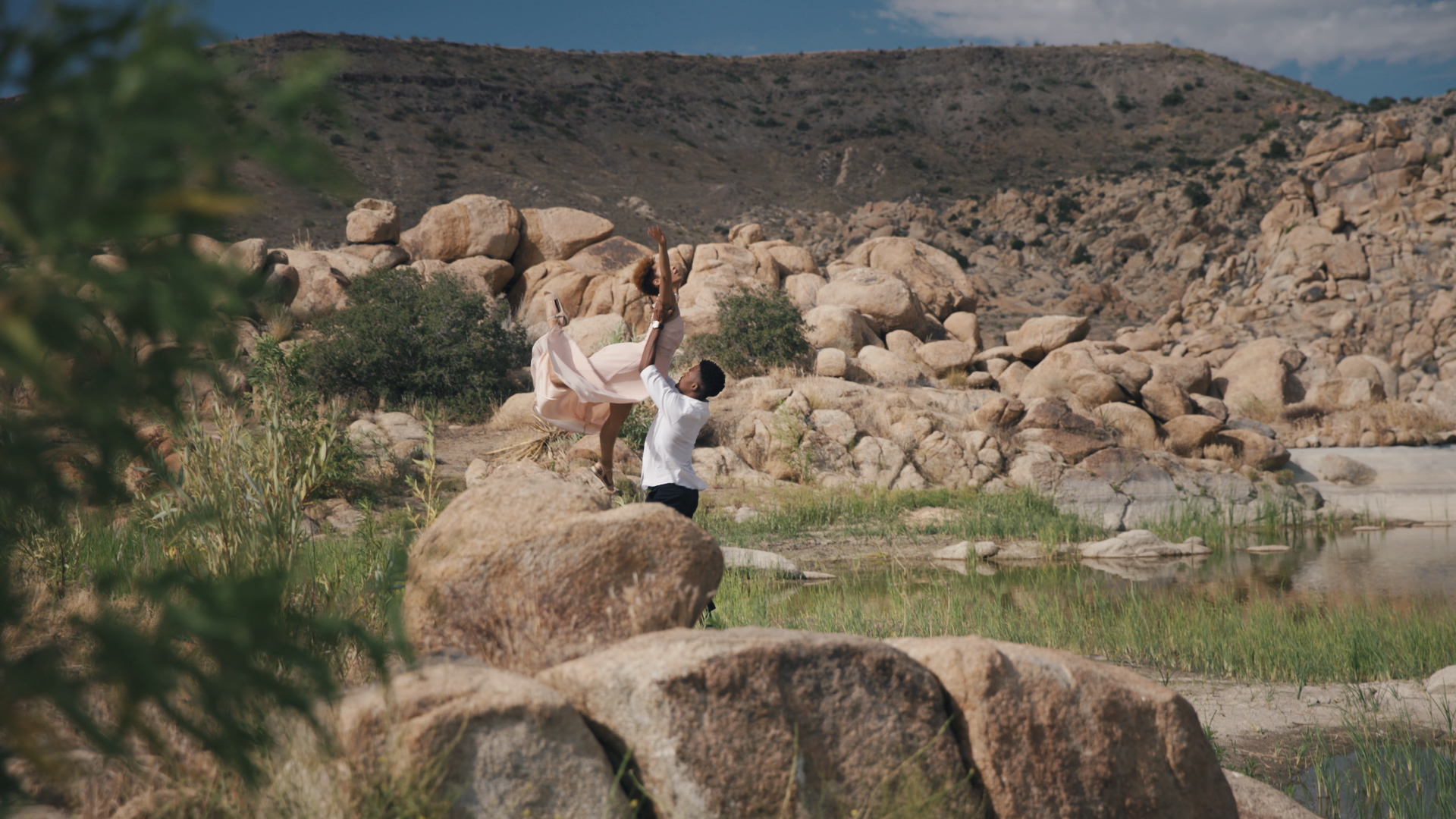 It's this ease with which he transcends disparate genres that has allowed him to work in a way that is both traditional and forward-thinking. "Plus recording the music for this film with 50 musicians of London Symphony Orchestra – a very precious and talented orchestra, which has a big history before it, but also a big future – feels related."
Collaborating with the director and choreographer Benjamin Millepied – a man for whom he shares a great, reciprocated admiration – the pair found creative inspiration and energy abound in their excitement for one another's craft. "First of all it was a Zoom project, we spent a lot of time talking online because of the lockdown, and it became different from the first plan, which was originally a live performance," he says. "It became a matter of understanding the rhythm that will let Benjamin express himself at his best in the choreography."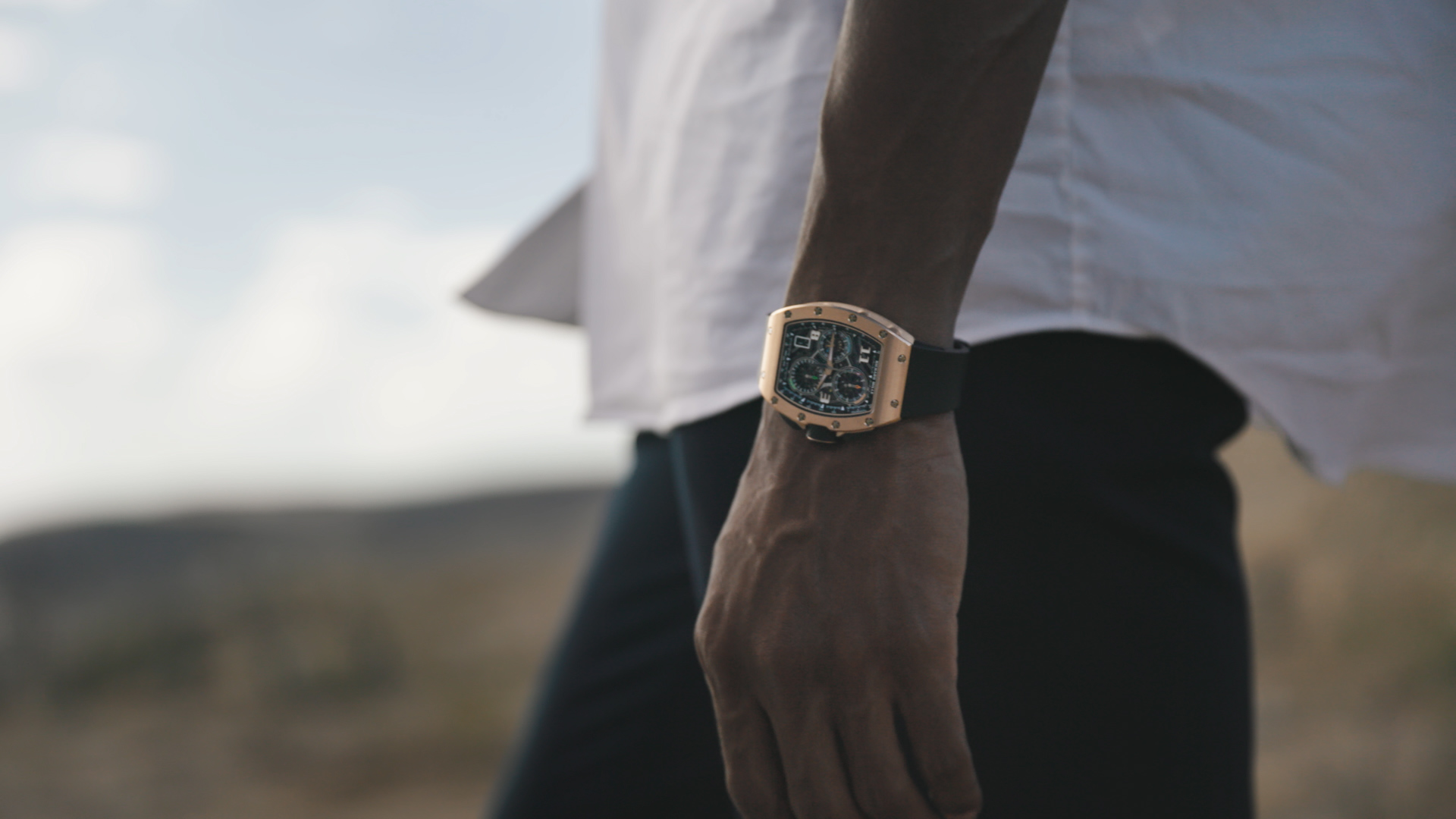 In the preliminary stages of composing, Thomas decided to take the watch apart – figuratively – in order to create a sound that felt intrinsic to its DNA. "First of all I started by sampling the watch, so I recorded the noise that the watch was making and I did the rhythm with that noise," he says. "That was kind of funny to use the watch as an instrument of music. Then I started using the images that Benjamin sent to me [of Joshua Tree] and I tried to play with the time and have the sensation of the time, but always keeping the same tempo, because the watch is not something that changes tempo."
Pairing this composition with the backdrop of Joshua Tree gave it "another level of emotion," he says. "I tried to give space to the [landscape]," he says, "because we have lots of big spaces, so the music had to be as wide… it was totally a source of inspiration for me. We both wanted to do something based on strong emotions. Inspiration comes from emotion. And watches, implacable in their time and precision, generate a lot of emotion. I was looking for a rhythm that would be just right for the choreography. Through the choices Benjamin made, I was able to infer the kind of tempo and complex rhythm that would be appropriate. It's the role of a film music composer to magnify and serve the film." The result is a perfect encounter among three artisans from different fields, working together.
Long may Thomas's relationship with Richard Mille continue. Joining as a partner earlier this year, the Paris-based artist speaks of an instant connection between him and Richard Mille family. "It was a real meeting, and there was... something between us," he says. And, having recently become interested in watches, it couldn't have come at a better moment. "Perfect timing."