Benjamin Millepied: "I liked the idea of playing with time and space"
The choreographer and director discusses the making of the Richard Mille film, W I T H I N; a cinematic love letter to simple, spontaneous choreography.
|
10 September 2020, 1:52pm
Benjamin Millepied has been thinking about Wim Wenders – the auteur behind seminal film classics like Paris, Texas and Wings of Desire – a lot recently. "I think it was Wim who said the stories he loves to tell start with places that he's in love with," he says. "You can see that in his films, all he has to do is put the camera down in these extraordinary locations that are so deeply connected to the story he's telling." It's a principle Benjamin has been thinking about for his new collaborative film with Richard Mille and the French composer Thomas Roussel.
Shot in Joshua Tree, with two dancers and Thomas's score, the vast landscape and ethereal light of the Californian desert provides the space for both artists' creativity to take flight. "I live in LA, I'm a California lover, I'm a lover of landscapes," he adds, "You see this in my work as a filmmaker – the spaces, the photography quality of those spaces, the immersive quality of the camera because of these spaces... everything is thought through and a response to the chosen environment."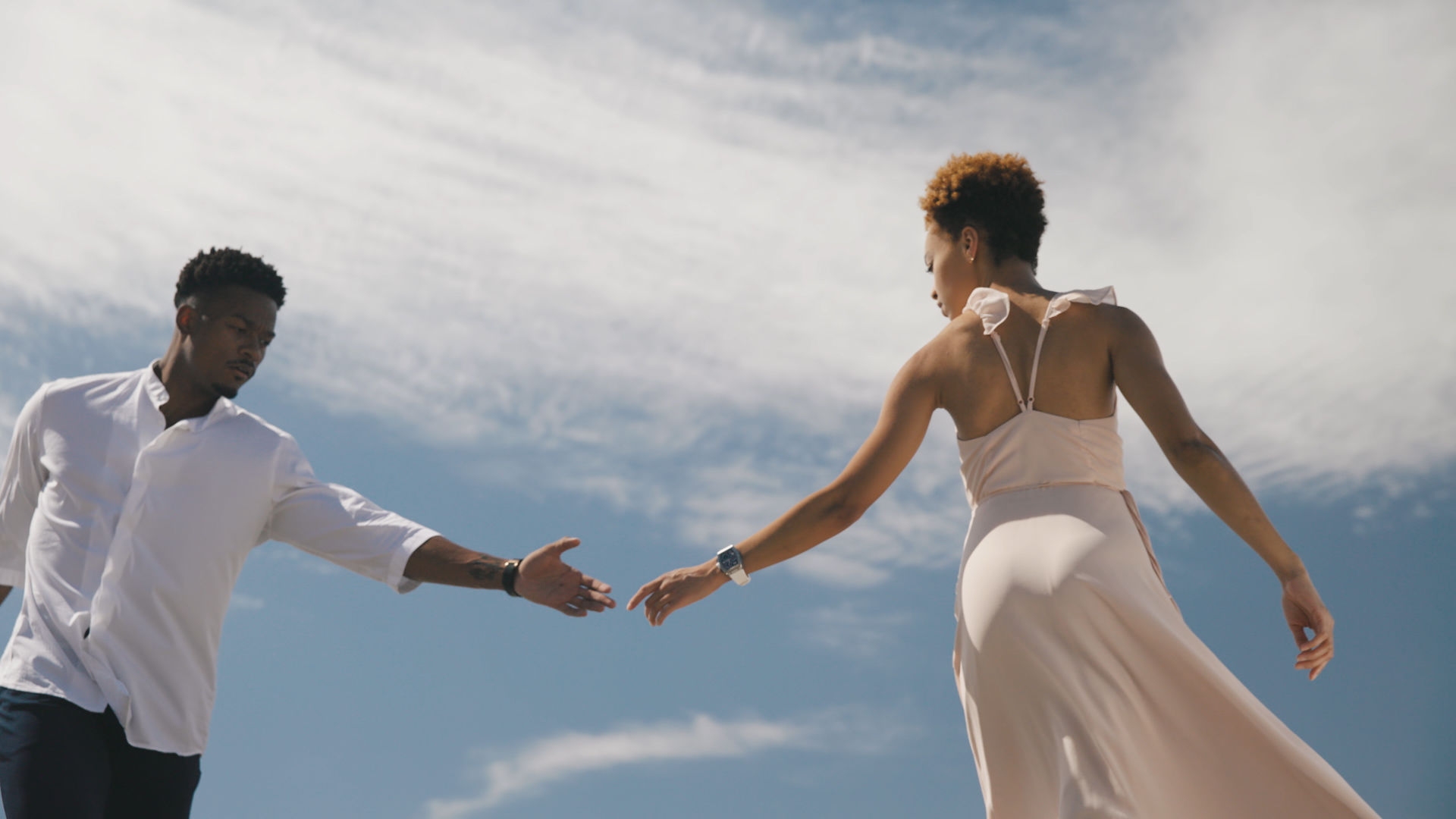 Training as a ballerina in his native France, Benjamin joined the New York City Ballet aged 18, and founded the LA Dance Project in 2011 after his retirement from the company. As a result, he's collaborated on a number of projects with artists, musicians, actors and designers as a choreographer over the years. With this film he finds fresh inspiration in tying together his medium – dance – and the art of watchmaking. "We've talked for years about creating something together, it made a lot of sense, thinking about the craft that goes into the making a watch," he says, echoing the sentiments of Thomas, who deconstructed the craftsmanship of the watch -- using it as "an instrument of music" -- to create his accompanying score. "I often say that I feel like an artisan. I have a great respect for craft and the work that goes into perfecting my art, which is choreography," he adds, stressing the importance of himself and Thomas drawing inspiration from each other's art.
The intersection between these two worlds lies here – in the notion of becoming an artisan. So when it came to conceiving the narrative behind the film, Benjamin kept it simple, instead focusing on how the relationship between both parties needn't be forced or overstated. "There's a connection between craftsmanship for watchmaking, writing music or dance. For the film, I might have stories in my head that are quite specific, but they're often always responses to moments that I'm going through, what society is going through, and there are conscious and unconscious responses. There's something very instinctive about the way I make my work."
The resulting video is a reflection of this approach. "I have a kind of specific way to treat dance and I didn't want to do something too literal as Richard Mille does by creating the watches," he says. "'I liked the idea of playing with time and space, going to these endless landscapes, with a very contemporary sort of look. We played with time, time repeating itself from different points of view, a woman's and a man's. An endless cycle. Working with two dancers whom I encouraged to express themselves.' So, rather than prescribe routines for his two dancers, Benjamin guided both through improvisation instead. "It really led to something more alive, I felt, more real, more sincere. There's a raw energy between these two human beings."
Initially intended as a live performance, the lockdown meant Benjamin, Thomas and their team had to reconfigure their plans into a film instead. "It was a challenging shoot. It was by far not the ideal circumstances to make this in." Like many great artworks before it, out of extraordinary conditions comes extraordinary creativity. "It might be the movement, developed from years of experiences, it's still putting something on people that aren't you, and so it was much stronger actually to let them be themselves and create the movement themselves, it creates something much stronger I think for the film, and more unexpected."