Jamel Mims: "When I see this movement, I see hope"
The rapper and artist sees hope not in politicians, but in the people.
|
21 September 2020, 12:20pm
Jamel's story originally appeared in up + rising, a celebration of extraordinary Black voices, and is the first chapter of i-D's 40th anniversary issue (1980-2020).
i-D chronicled over 100 activists and artists, musicians and writers, photographers and creatives, in Atlanta, Baltimore, Minneapolis, LA, London, New York, Paris and Toronto.
"It's summer 2020 and I'd planned to be touring China as MC Tingbudong**,** but I've been quarantined in America in a summer more reminiscent of 1917, 1939, or 1968. Fascism is consolidating its hold on America, with 150,000 people dead from a pandemic intensified by anti-scientific policies. Police murder rages on, with thousands in the streets demanding #BlackLivesMatter, while Trump sends his Gestapo out to disappear protestors. The US and China stand on the brink of a new Cold War, with increasing numbers of racist attacks on Asian Americans. All this, led by a fascist in the White House who threatens to cancel elections altogether.
We have to look at the source: the fascist Trump Pence regime and the system of capitalist-imperialism from which it sprang forth. People have risen up for Black Lives Matter around the globe but this struggle won't advance unless the Trump regime is removed from power. We can't stop there but that must be the first step and a necessary part of making a revolution to overthrow this system, and emancipate humanity. We need to get in the streets, stay in the streets, and mobilise by all nonviolent means — including voting — to drive this regime out, now.
When I see this movement, I see hope. Not in Biden or Kamala, but in the determination of the people. We've seen regimes topple from Chile to Korea to Lebanon, when's our turn? In doing this together, we would not only remove Trump, we would transform the political, social and moral terrain — and open the door to the possibility of real change. There are two futures ahead. Which one we get is up to us." Jamel Mims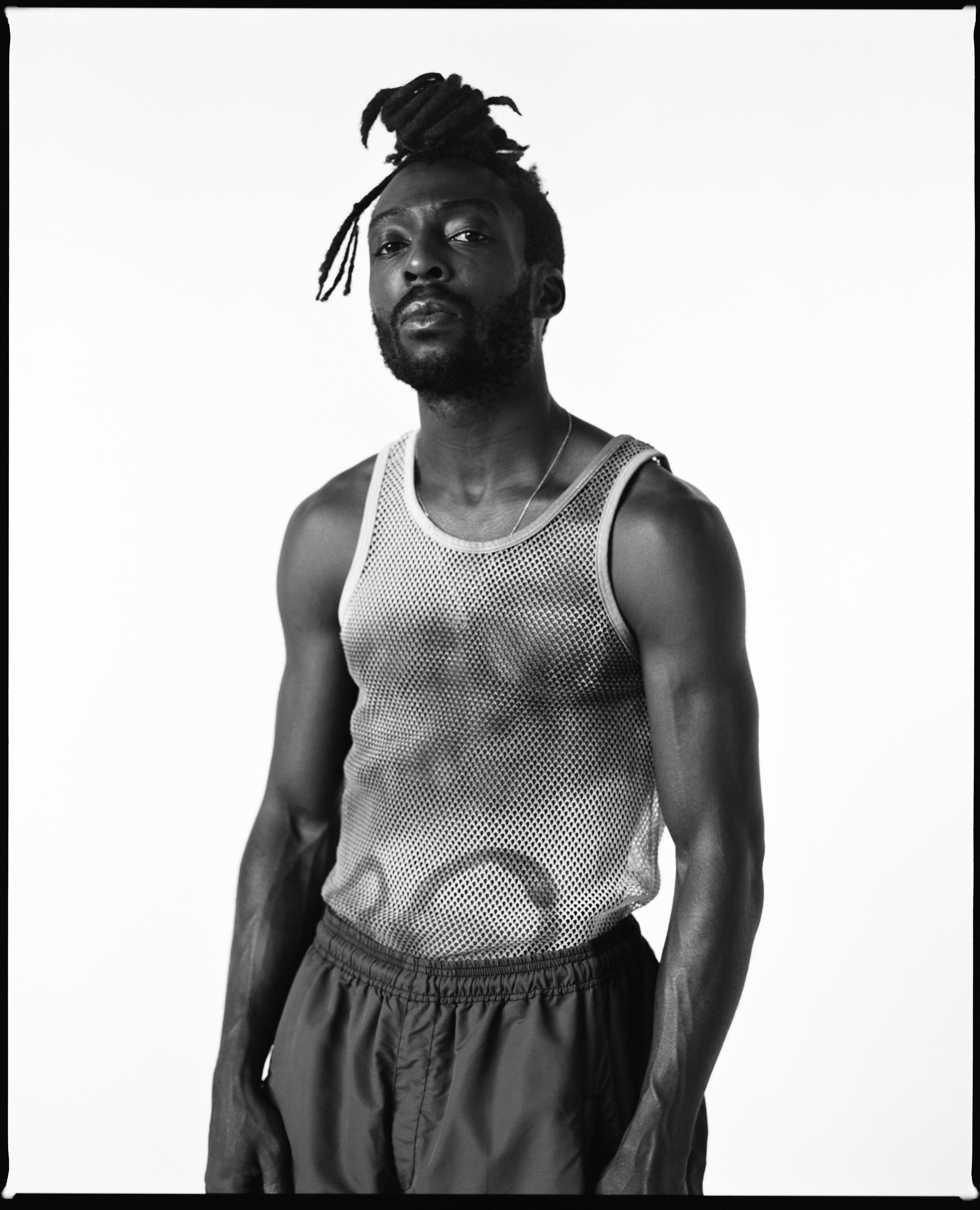 Credits
---
Photography Deirdre Lewis
Styling Sydney Rose Thomas
Hair Latisha Chong using Bumble and bumble and Mideyah Parker at MA World Group using Oribe.
Make-up Raisa Flowers using Pat McGrath Labs.
Digital technician Paolo Santana.
Photography assistance Tatum Mangus.
Styling assistance Milton Dixon.
Hair assistance Safiya Wiltshire.
Make-up assistance Iona Moura and Ashley Brignolle.
Production Jess Mendes.
Casting director Samuel Ellis Scheinman for DMCASTING.
Casting assistance Alexandra Antonova.
Tagged: