PS Paul Smith smiles so you don't have to
Photographer Sarah Stedeford captures two faces from her 'Beautiful Croydon' series wearing the brand's upbeat SS21 collection.
"What makes you happy?" Here's a question that you've no doubt asked yourself or a friend recently. In the wake of a challenging year, and with yet more uncertainty ahead, it feels particularly pertinent at this juncture. From the little things that we've lost to the seismic life decisions the pandemic has forced us to make, many have had to reevaluate what the answer might be. It's also a question at the centre of PS Paul Smith's 'Happy' collection, an upbeat offering of menswear and womenswear for SS21 that hopes to inject a little optimism into your wardrobe.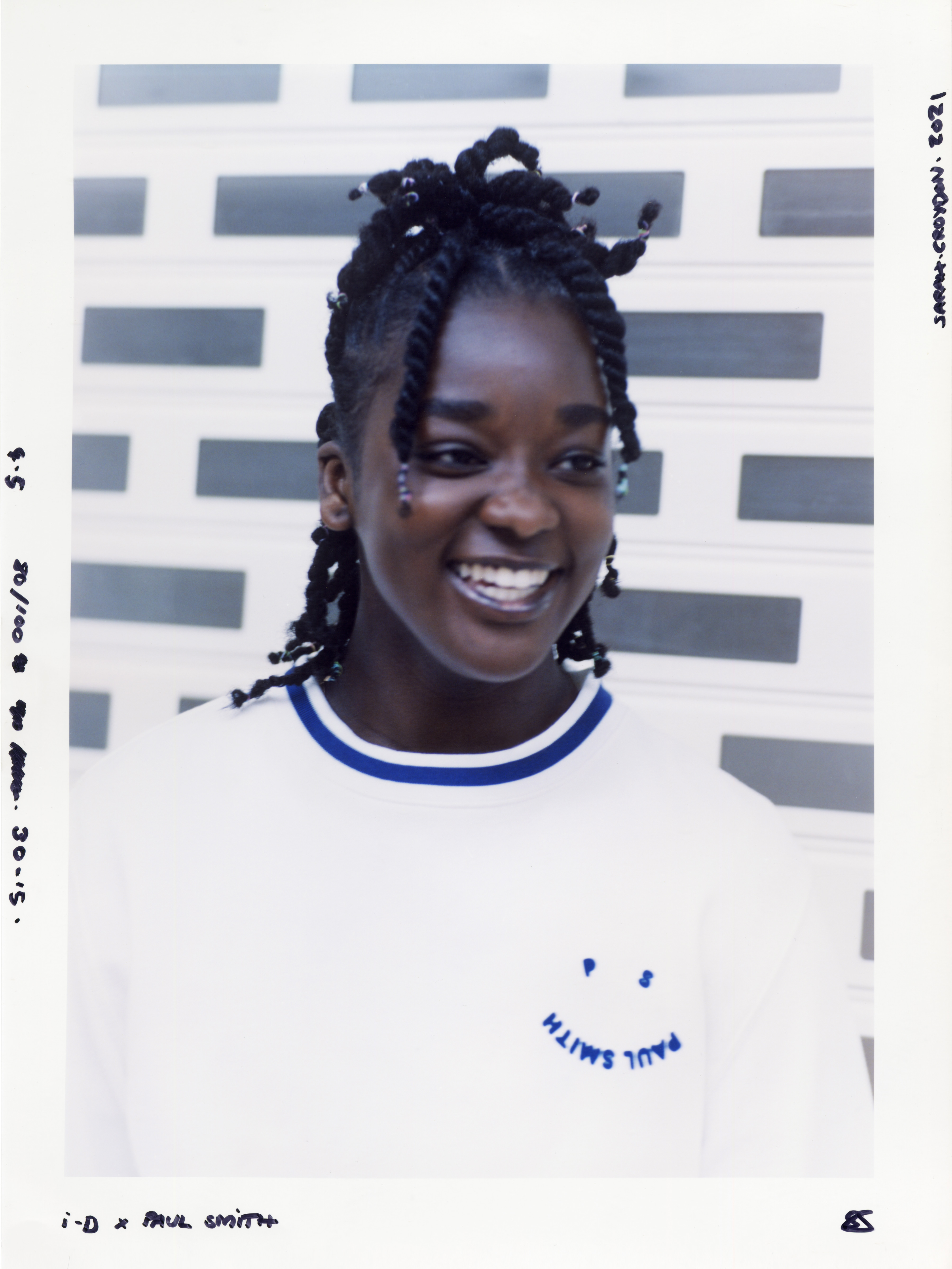 You already know Paul Smith, the classic British label born out of a small Nottingham shop in 1970. For those who might not know PS Paul Smith, think of it as the mainline's cool younger brother, sharing the same DNA and values as the brand but offering menswear and womenswear inspired by sportswear and the street. For SS21, this looks like simple, elegant casualwear – nylon outerwear and quilted mid-layers, denim shirts and casual essentials like sweatshirts, hoodies, polo shirts and sweatpants, all in bright colours, made in relaxed fits using sustainable manufacturing processes.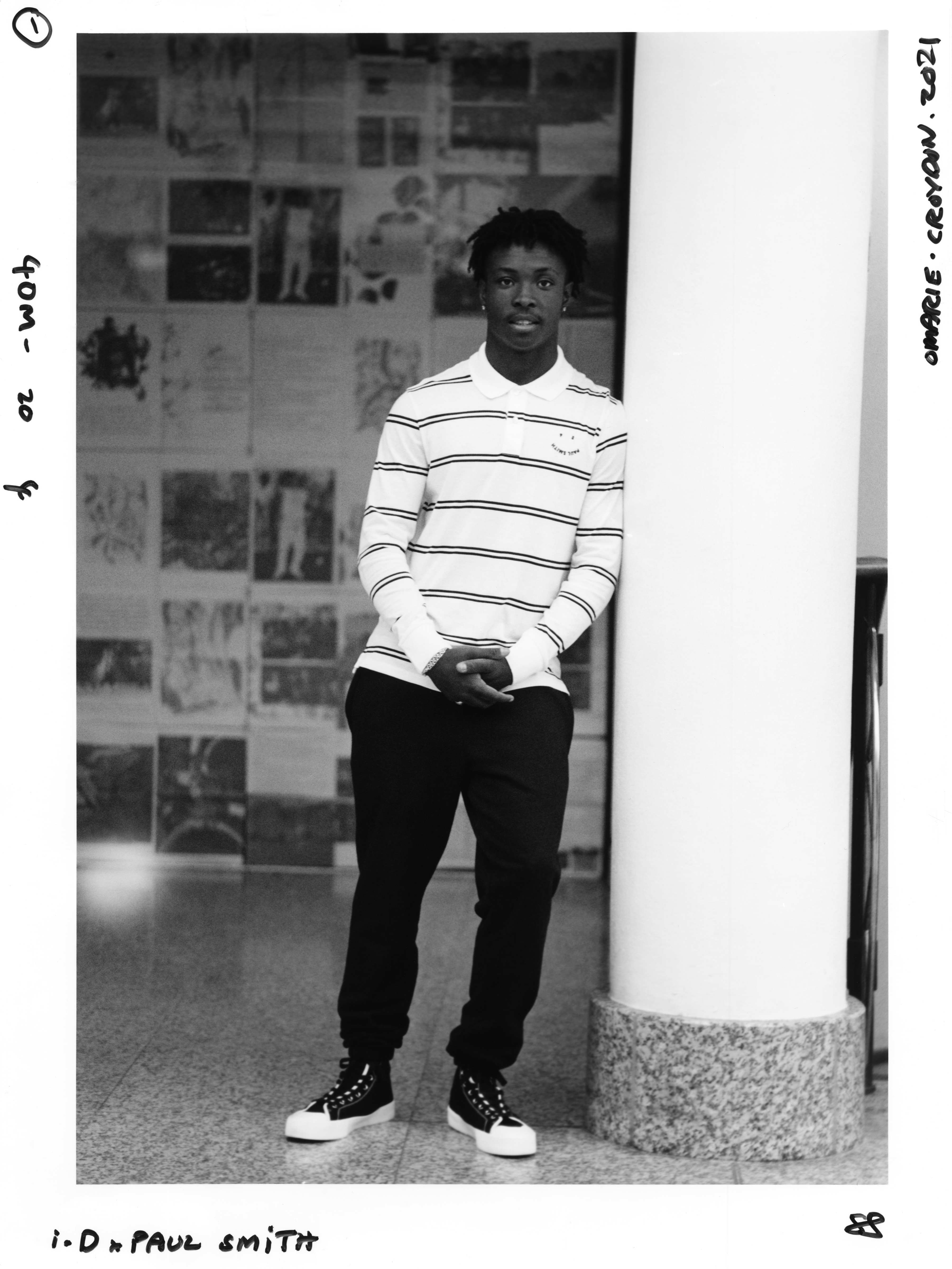 Happiness may be a nebulous concept, one that means something radically different depending on a person's situation. PS Paul Smith's logo, arranged like a smiley face emblazoned across the garments mentioned above, is not just an empty gesture. Because in 2021, happiness is not achieved through goodwill -- it's action, community and support. So, back in March, around International Day of Happiness, the collection launched with a pledge to donate 50% of the proceeds from all PS Paul Smith Happy products sold on March 20th and 21st to mental health charity YoungMinds.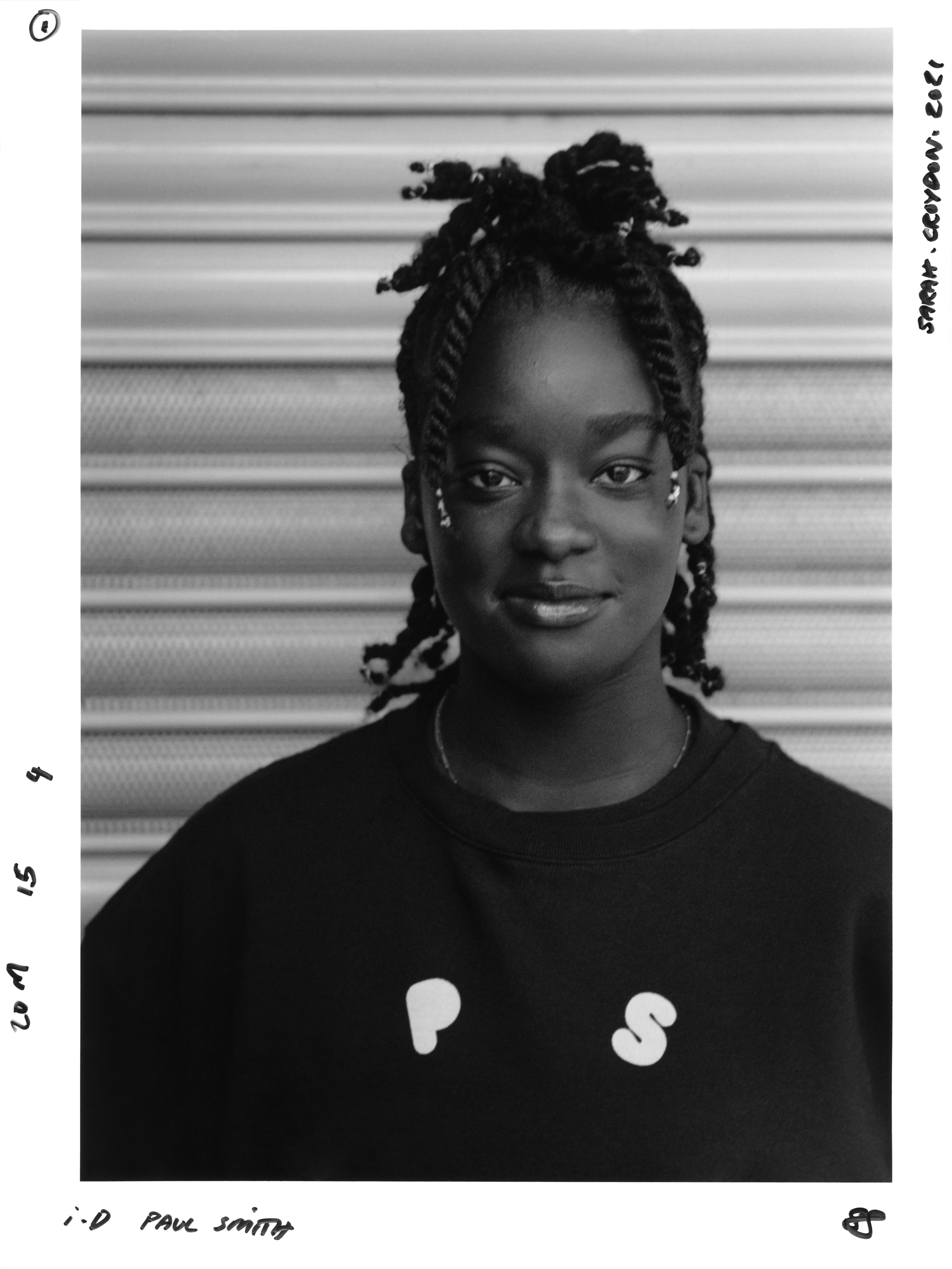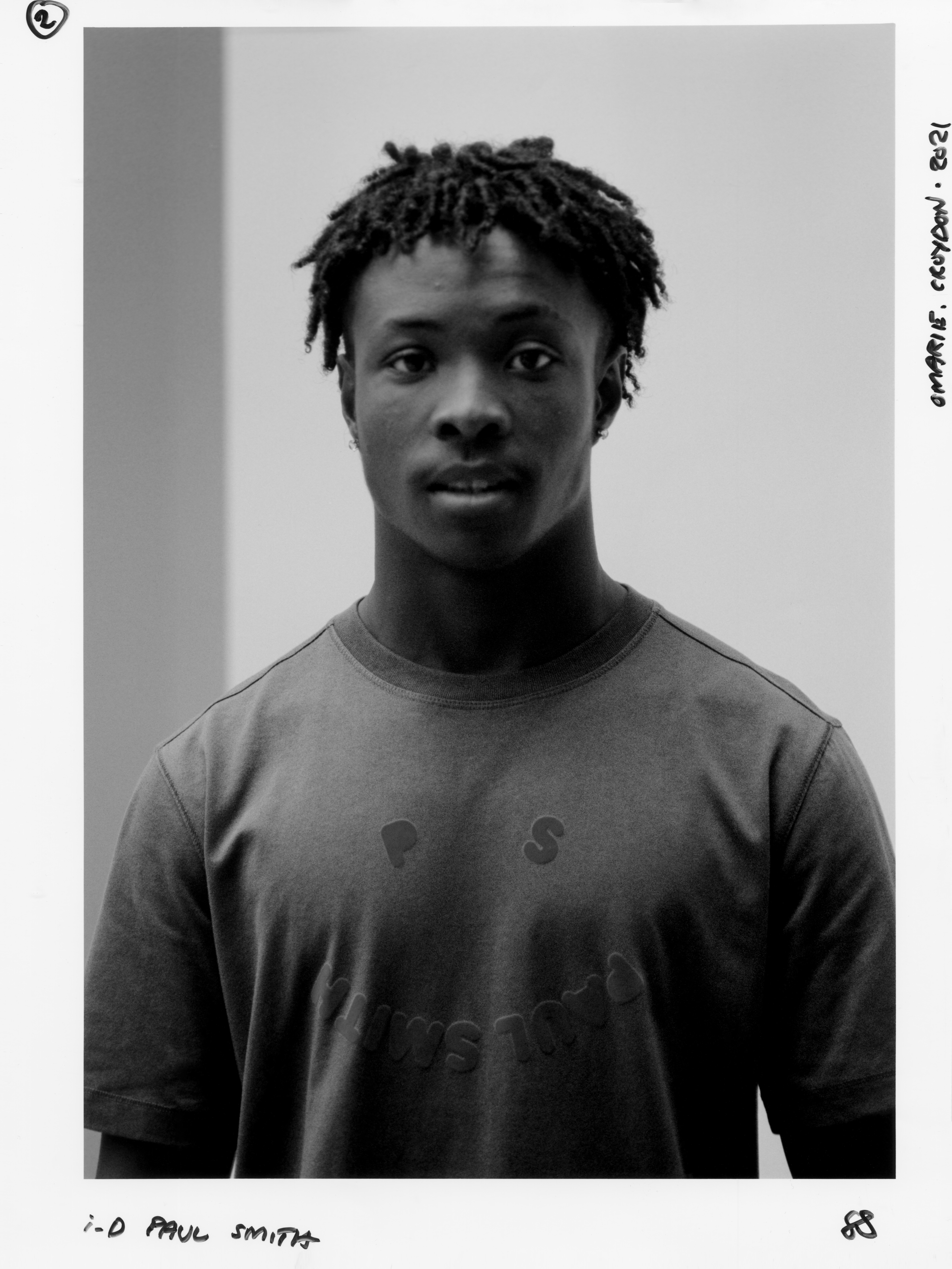 When it came to i-D shooting the 'Happy' collection, we saw this as an opportunity to incorporate some of the young faces found inside the magazine. Omarie and Sarah, both seen here modelling the clothes, originally appeared in photographer Sarah Stedeford's ongoing portrait series Beautiful Croydon.
Debuted in the most recent issue of i-D, The New Worldwi-De Issue, for Summer 2021, the series was shot by Sarah during a period when many explored more radical style and beauty looks due to the closure of schools, colleges and workplaces. "People have not had to conform to particular beauty standards and uniformity of image in order to comply with rules and regulations within the workplace, at school, or in general society itself," Sarah told us. "An authenticity -- a stronger sense of self and of the individual -- has had the freedom to emerge."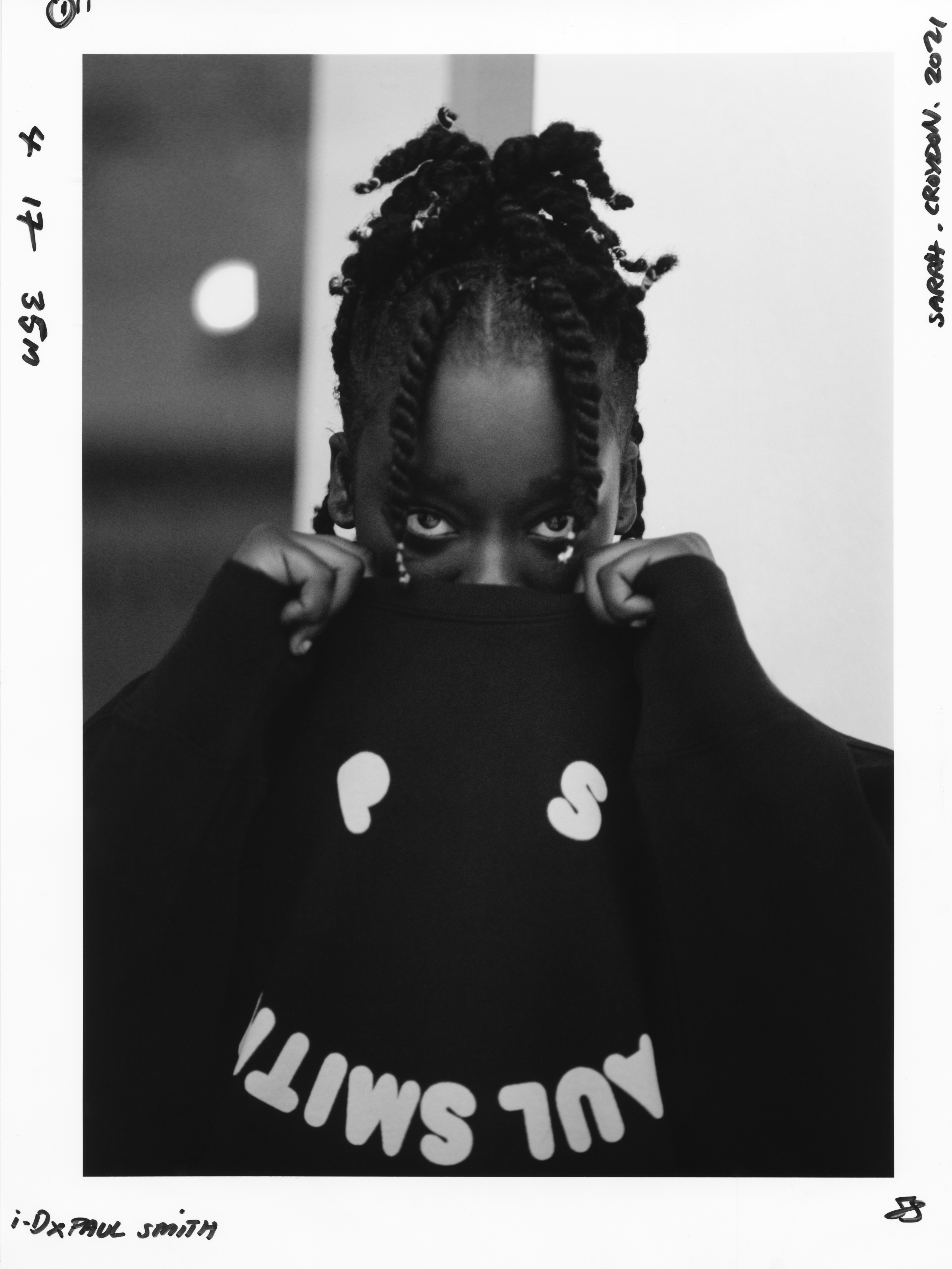 For Omarie and Sarah, happiness is rugby and poetry, respectively. For some, it will be freedom, travel, trips to the cinema on their own, or clubs filled with hundreds of people. For others, perhaps it is the joy of putting together a new outfit and going out. It might be a little longer until some of this is possible or a feeling of happiness returns. But hey, even if you don't have a smile on your face, at least you can wear one on your shirt.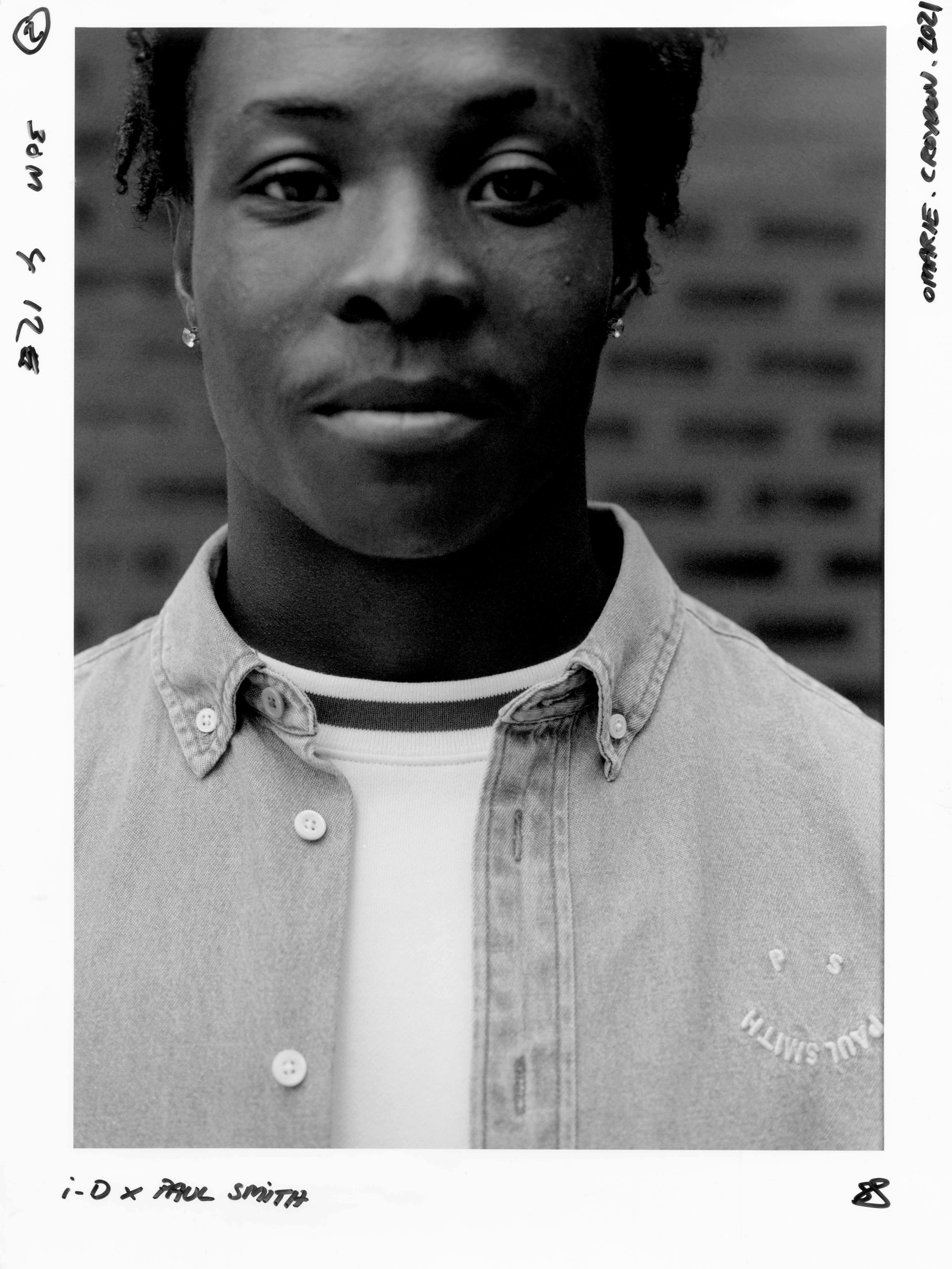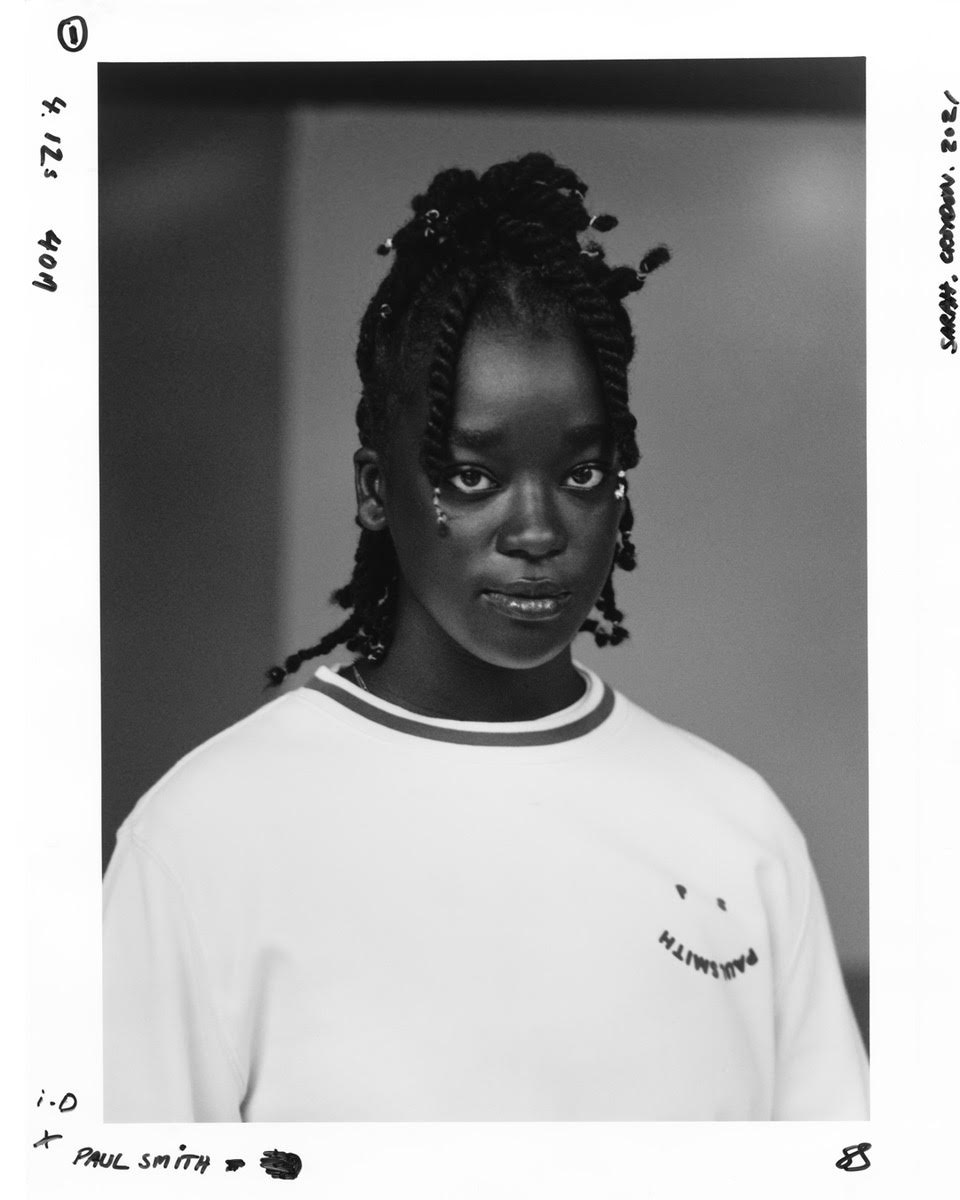 All clothing PS Paul Smith, available here.
Credits
---
Photography Sarah Stedeford
Styling Louis Prier-Tisdall
Senior Creative Alex LeRose
Hair Stylist Amidat Giwa
Hair Assistant Avrelle Delisser
Skin Assistant Elizabeth Owen Perry
Photo Asisstant Edward Emberson
Tagged: