Photography David Prutting
Pyer Moss' first couture show was a celebration of Black innovation
As the first Black American designer to show on the couture schedule, Kerby Jean-Raymond put a thought-provoking spin on fashion's highest art form.
Photography David Prutting
When Kerby Jean-Raymond took the stage on Thursday, after a few rain delays and amidst still-threatening skies, to postpone the Pyer Moss fashion show set for that day he consoled his eager audience by telling them that this was his team's best work yet. The work the designer was referring to is his label Pyer Moss' first couture collection, which has figured among the season's most hotly anticipated moments ever since Kerby became the first Black American designer invited by France's Chambre Syndicale to show on the Haute Couture Week schedule.
In the eight years since Pyer Moss was founded, the label has become known for staging powerful shows and designing collections that not only speak to Kerby's technical skill as a designer, but that engage with racial themes with verve and nuance, and celebrate the beauty of Black culture. Just over a year after picking up the CFDA/Vogue Fashion Fund award in 2018, Pyer Moss presented the final installment of 'American, Also' a triptych of collections exploring the erasure of African American narratives in pop culture. For spring/summer 20, Pyer Moss took over the Kings Theatre in Kerby's hometown of Flatbush, Brooklyn to celebrate Sister Rosetta Tharpe, the queer Black woman who invented rock n' roll.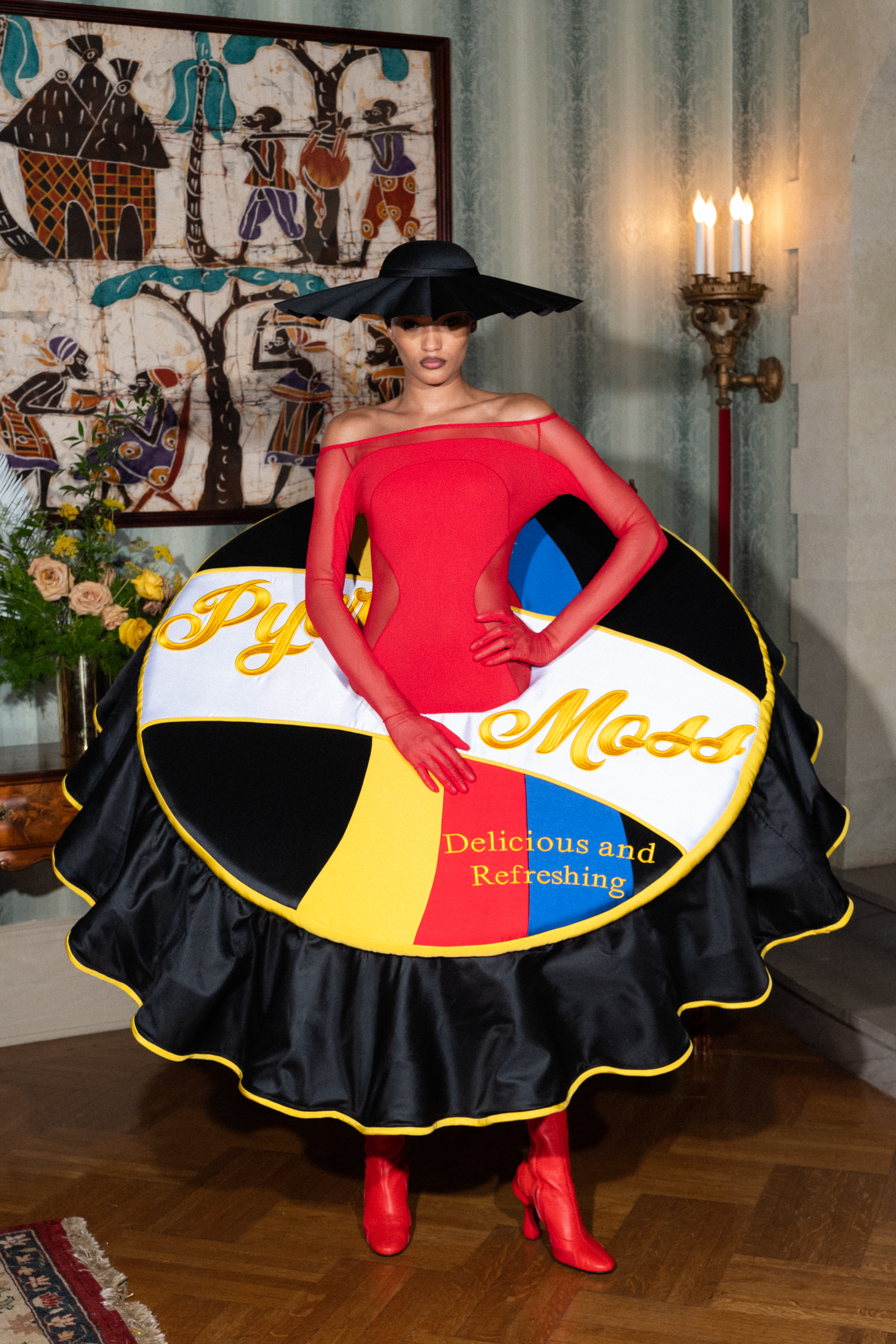 It makes sense then that, when the weather cleared and Kerby was eventually able to put on his statement-making couture show, that it was a complete celebration of Black innovation. Entitled 'WAT U IZ', the spectacle was staged at Villa Lewaro, the Hudson River estate of America's first female self-made millionaire and beauty mogul Madam C.J. Walker, who's home was a gathering place for artists like Langston Hughes, Zora Neale Hurston and W.E.B. Du Bois. After an impassioned speech by former Black Panther Party chairwoman Elaine Brown, models walked the runway wearing campy nods — subtle accessories, but more often than not large-scale wearable homages — to everyday items that were created by Black inventors (think: peanut butter, gas masks, the three-light traffic light).
"We are an invention inside of an invention," the show notes read. "Inside of the creation of race, we made Blackness. Uprooted from home and put in a foreign land, we made culture. And when they tried to strip our humanity, we made freedom so tethered to each other that it still shapes the world today."
Of course peer beyond the eye-catching, larger than life accessories and you saw what was an incredibly convincing proposal for Pyer Moss couture. Kerby's renowned zeal for primary colors and graphic prints was tempered by candy pastels and airy formalwear fabrics. The throughline here was a sense of assured poise, coming through particularly strong in pieces like a corseted silk jersey, a hand beaded dress, a pale blue taffeta cut-out gown with a crinoline skirt, and a floor-length ochre quilted robe worn beneath a cloche-silhouette cape made up of hair curlers.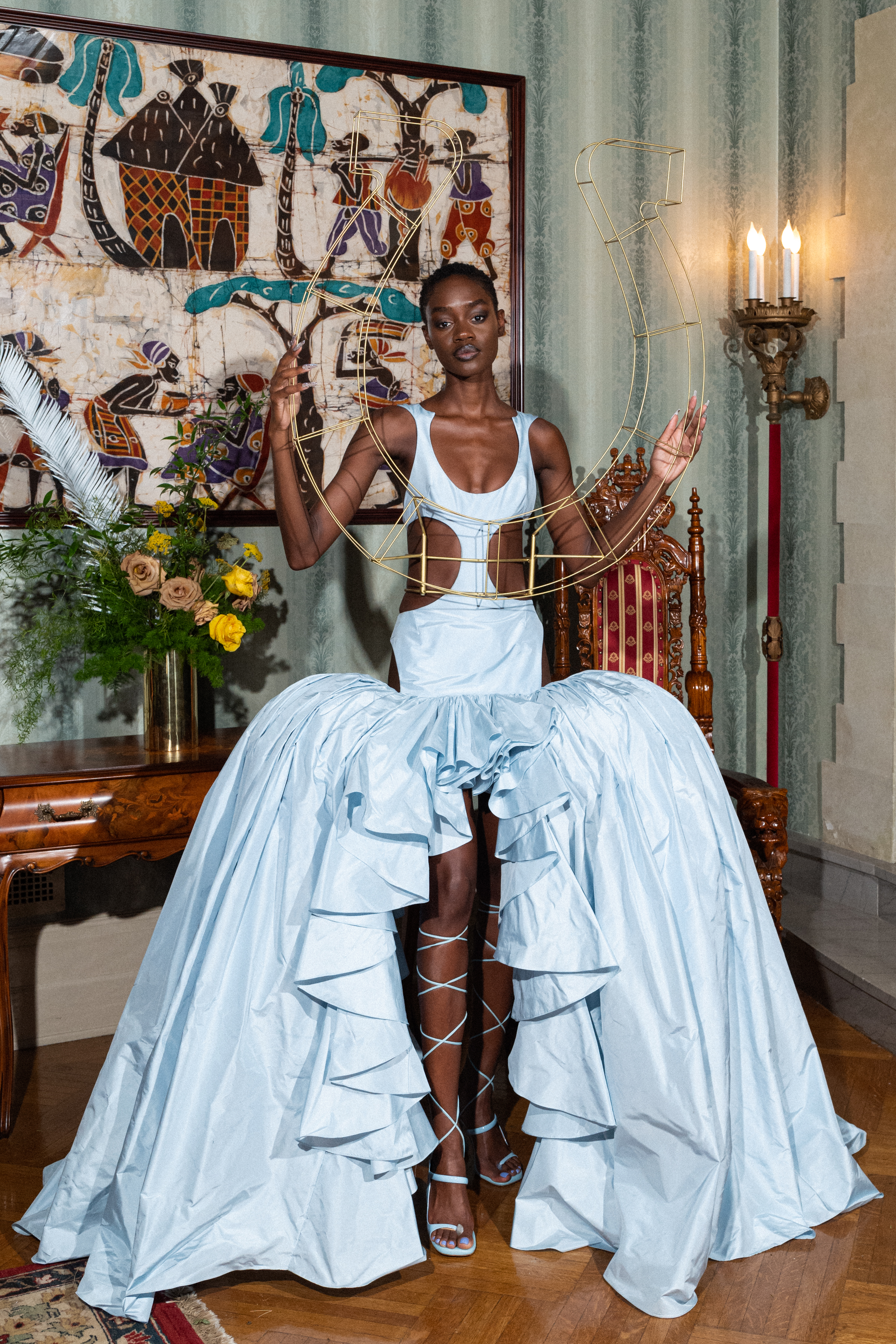 "The stories the world tells us about us are about pain. The stories we tell about each other about our own lives are about how grandma loved us with bible verses and lemonade, how bloodlines never defined who our aunts and uncles were, how the house was always big enough to take in everybody we loved," the show notes continued. "We hold stories of glory in our bodies. Black imagination is this world's greatest technology."
For all its sense of celebration and refinement, this was hardly a collection that shied away from more sober contemplation. The last model walked the runway wearing a mini fridge with the words "But who invented Black trauma?" spelled out across the front over a pearlescent ruffle dress. And the rapper 22GZ closed out the show with his song "King of NY". These words echoed as Kerby Jean-Raymond and his team came out to take a celebratory lap around the stage, which had to be rebuilt in less than 48-hours because of the storm. Rain delays aside and blunts in hand for the overjoyed crowd, one thing is clear — the King of New York is back.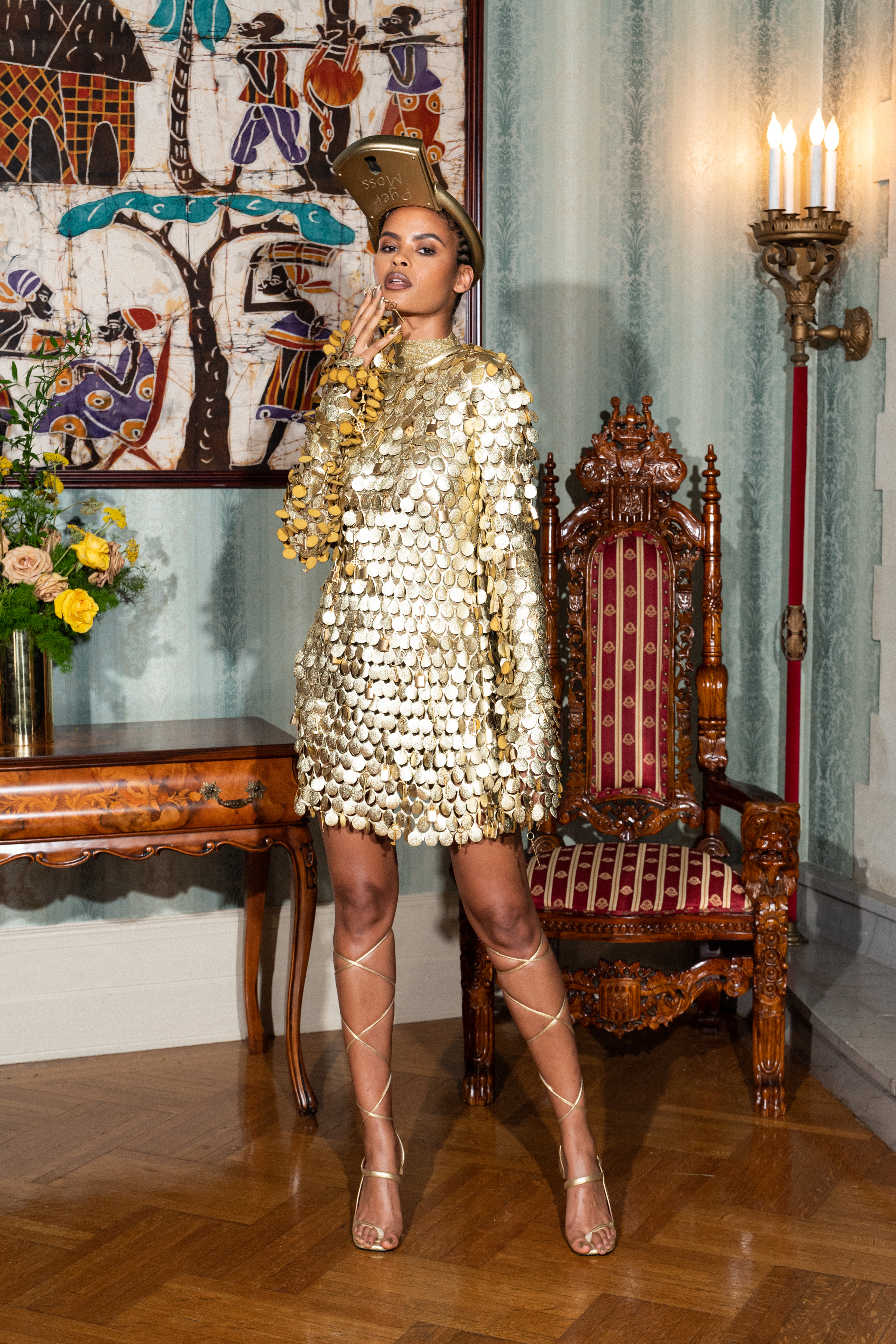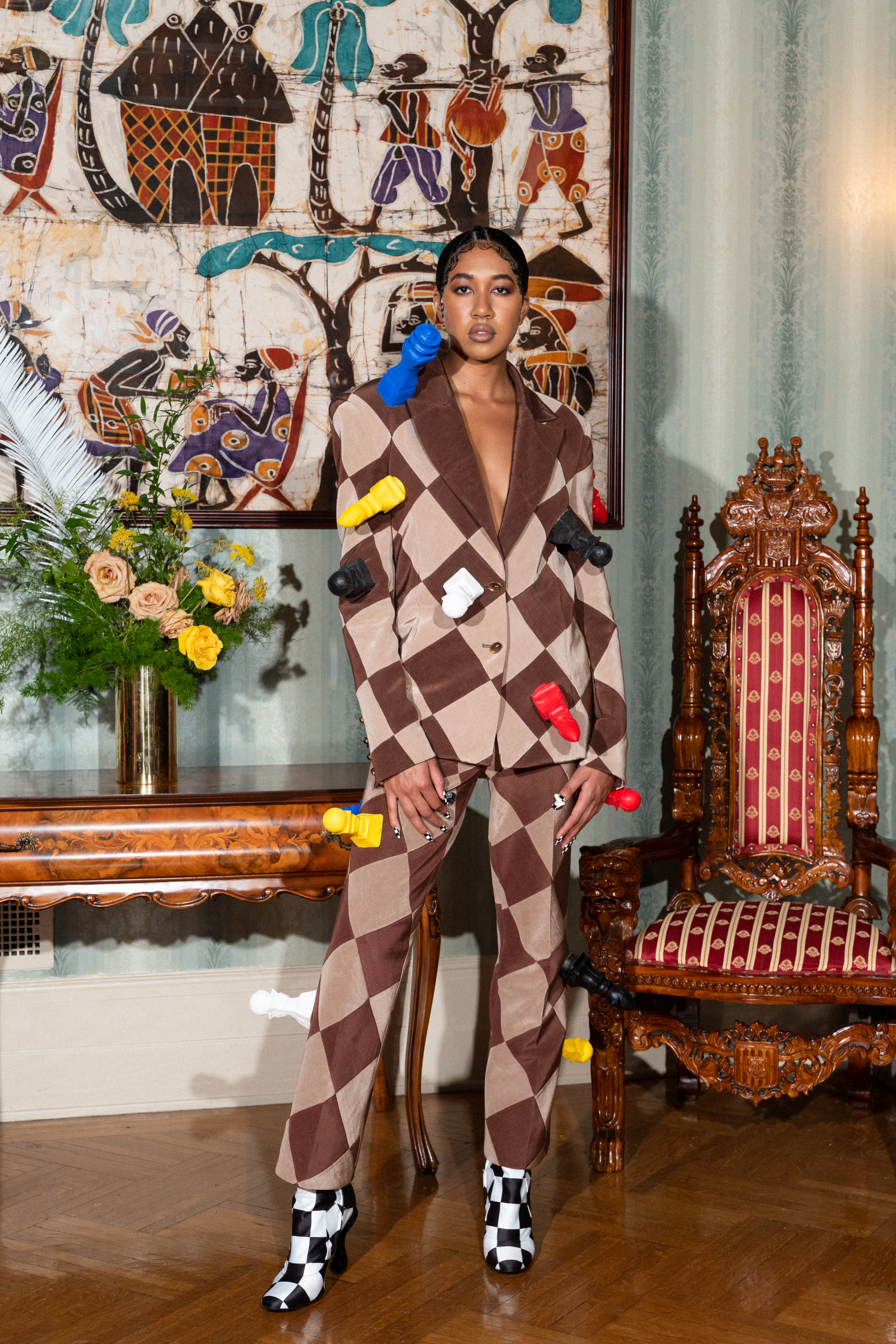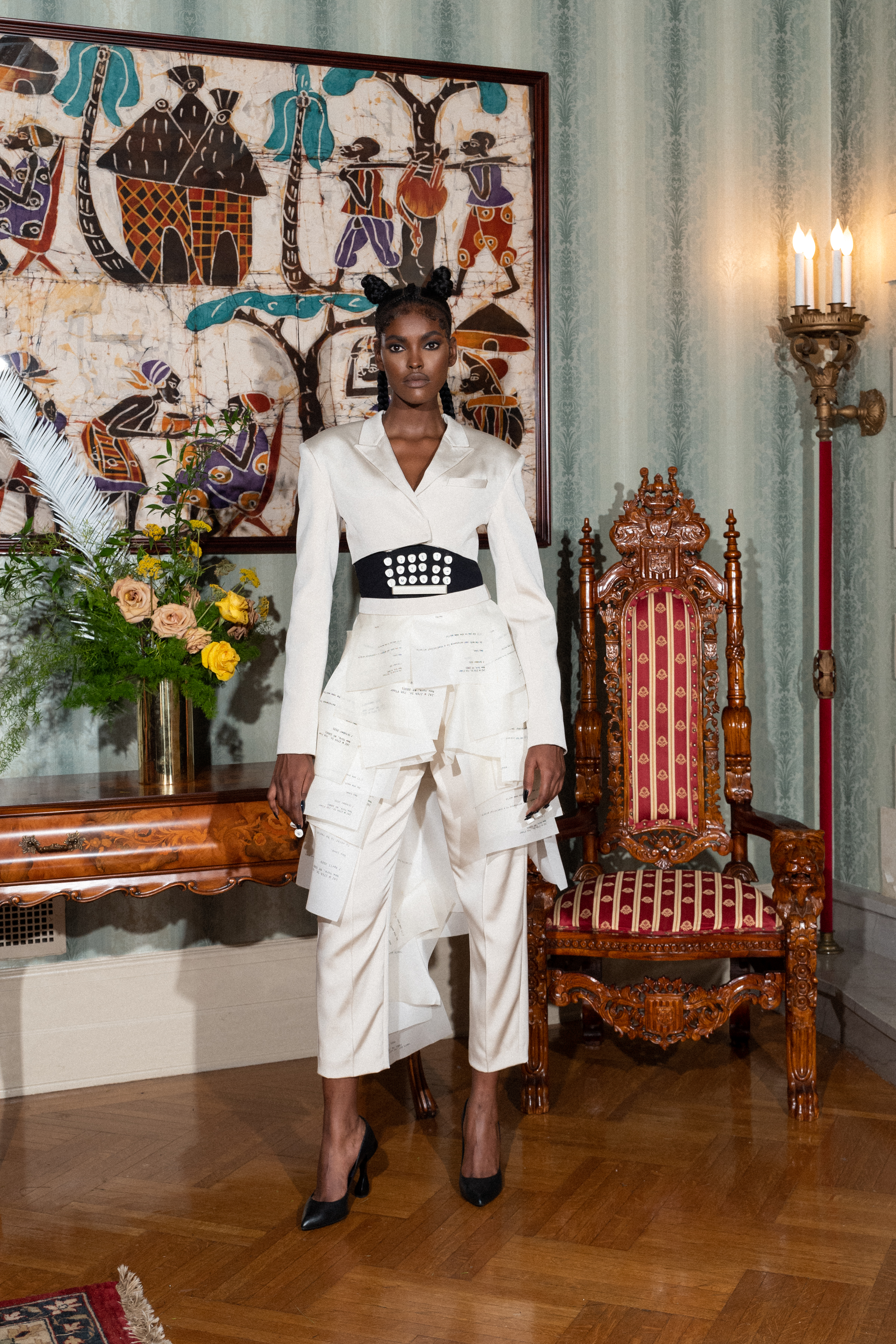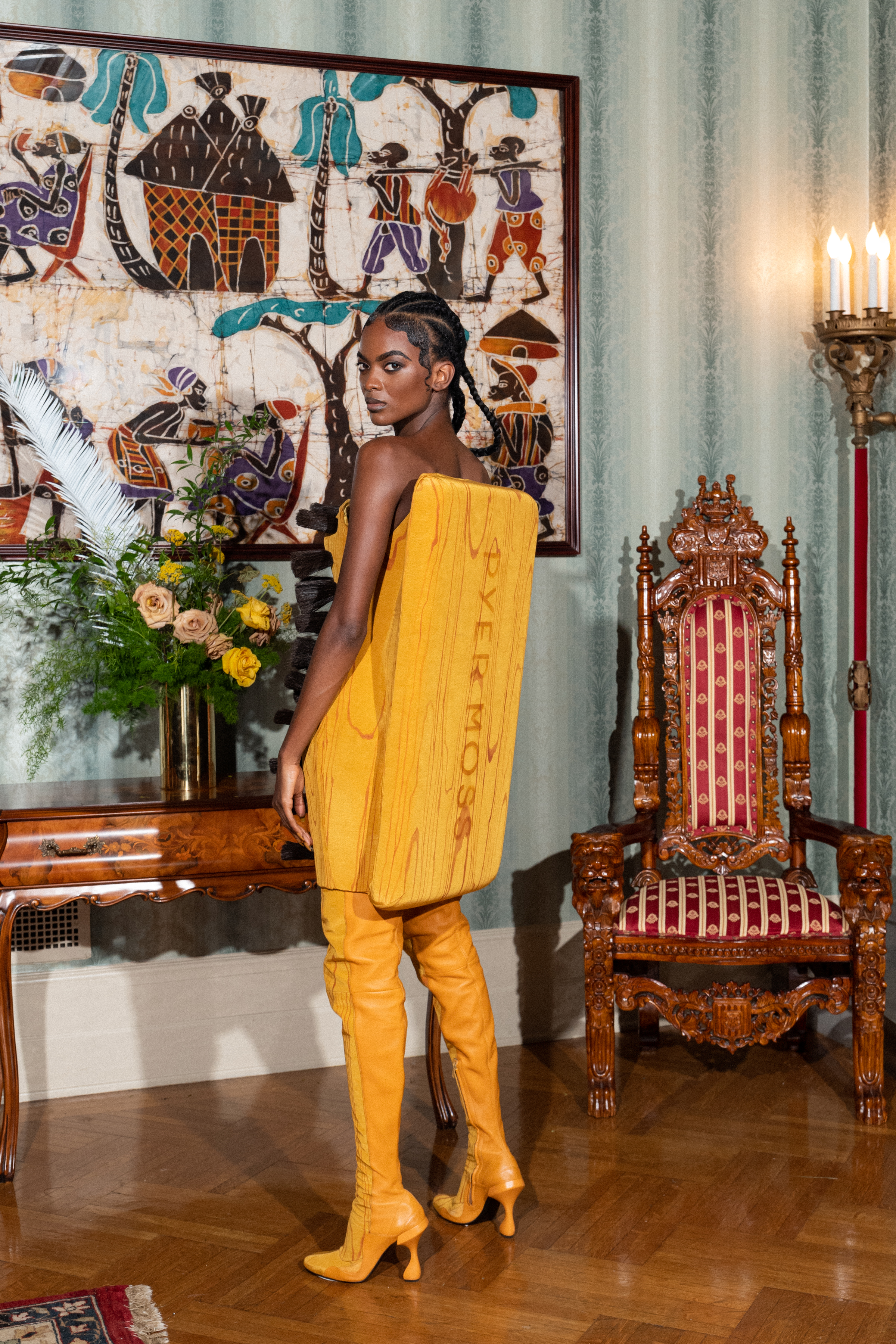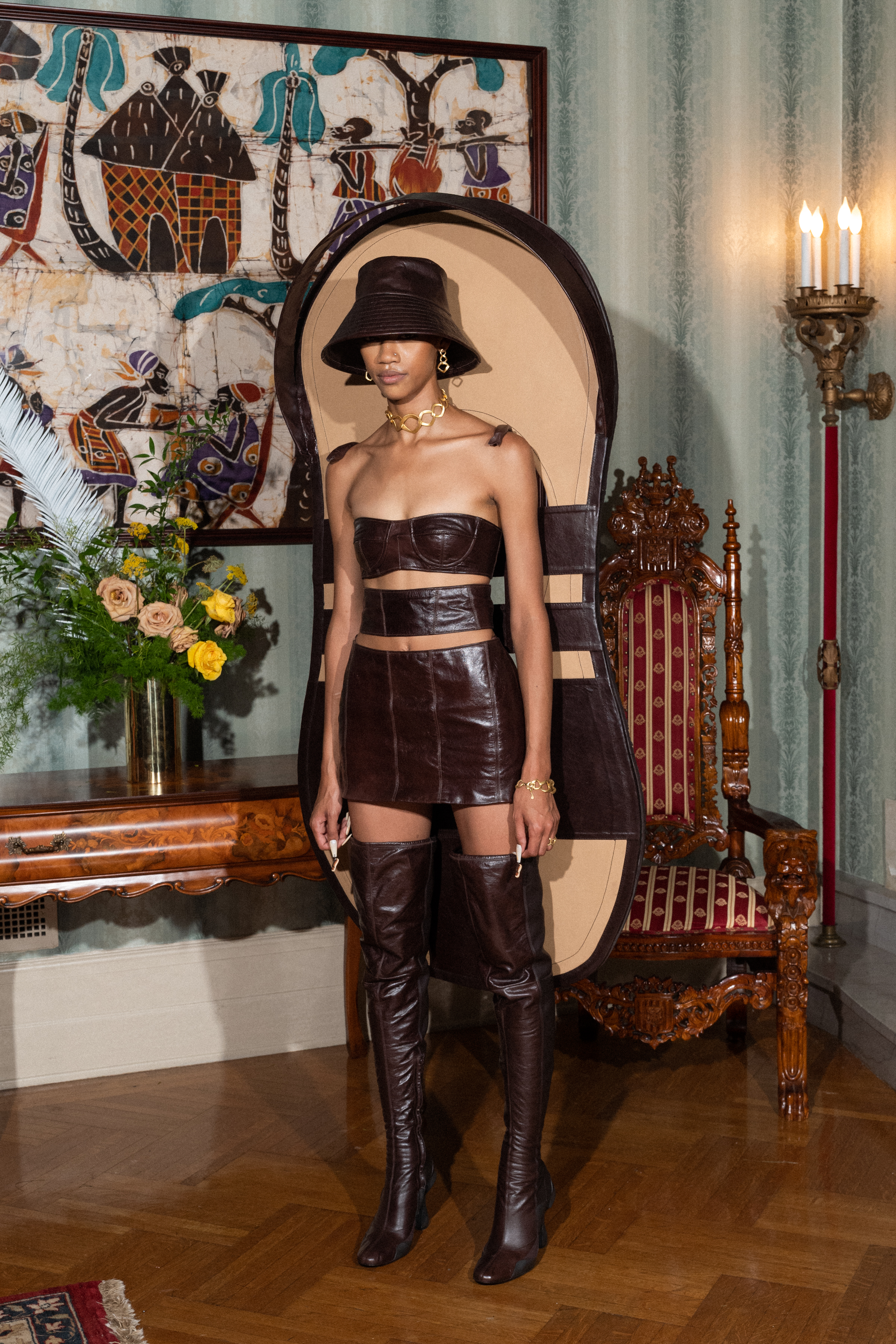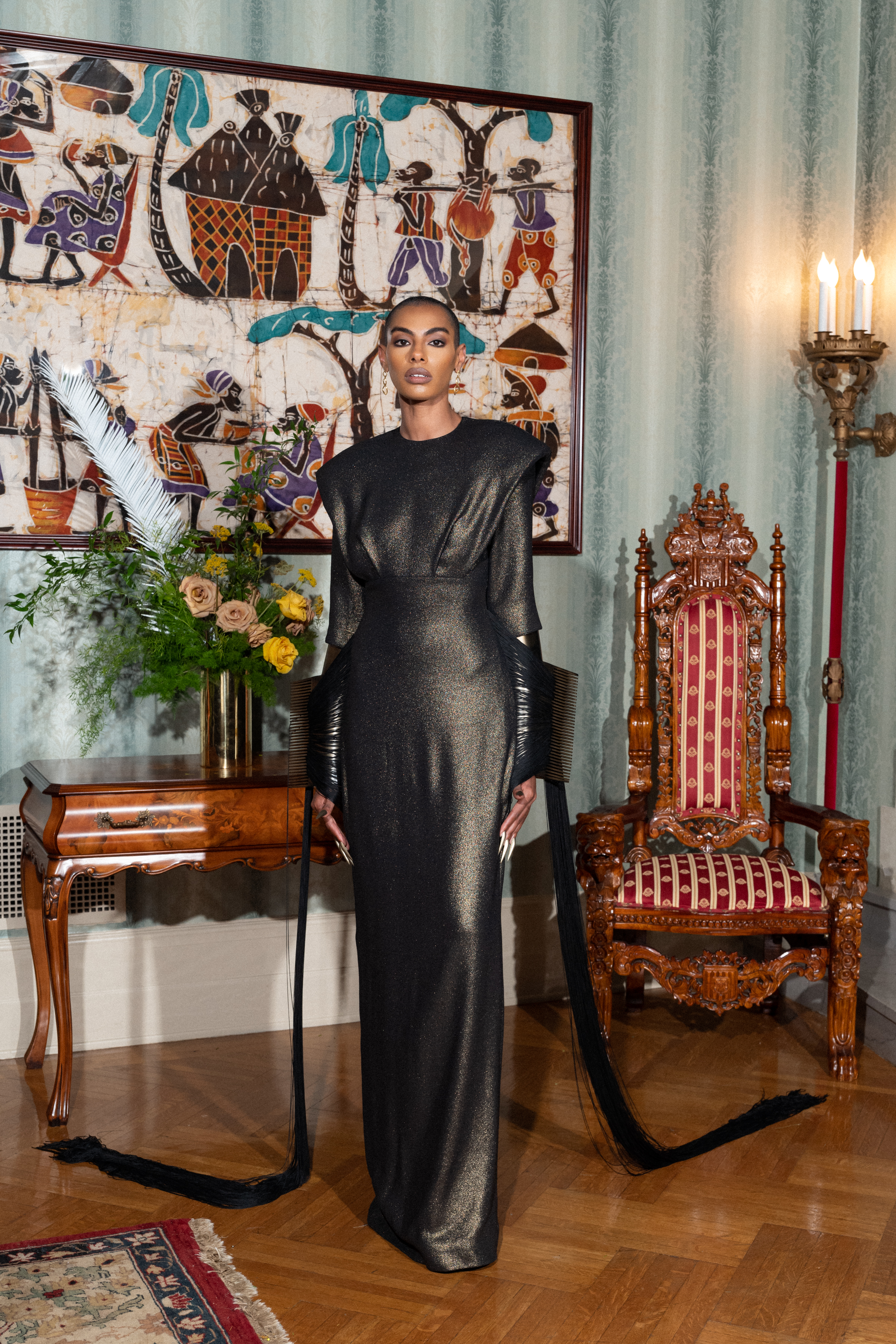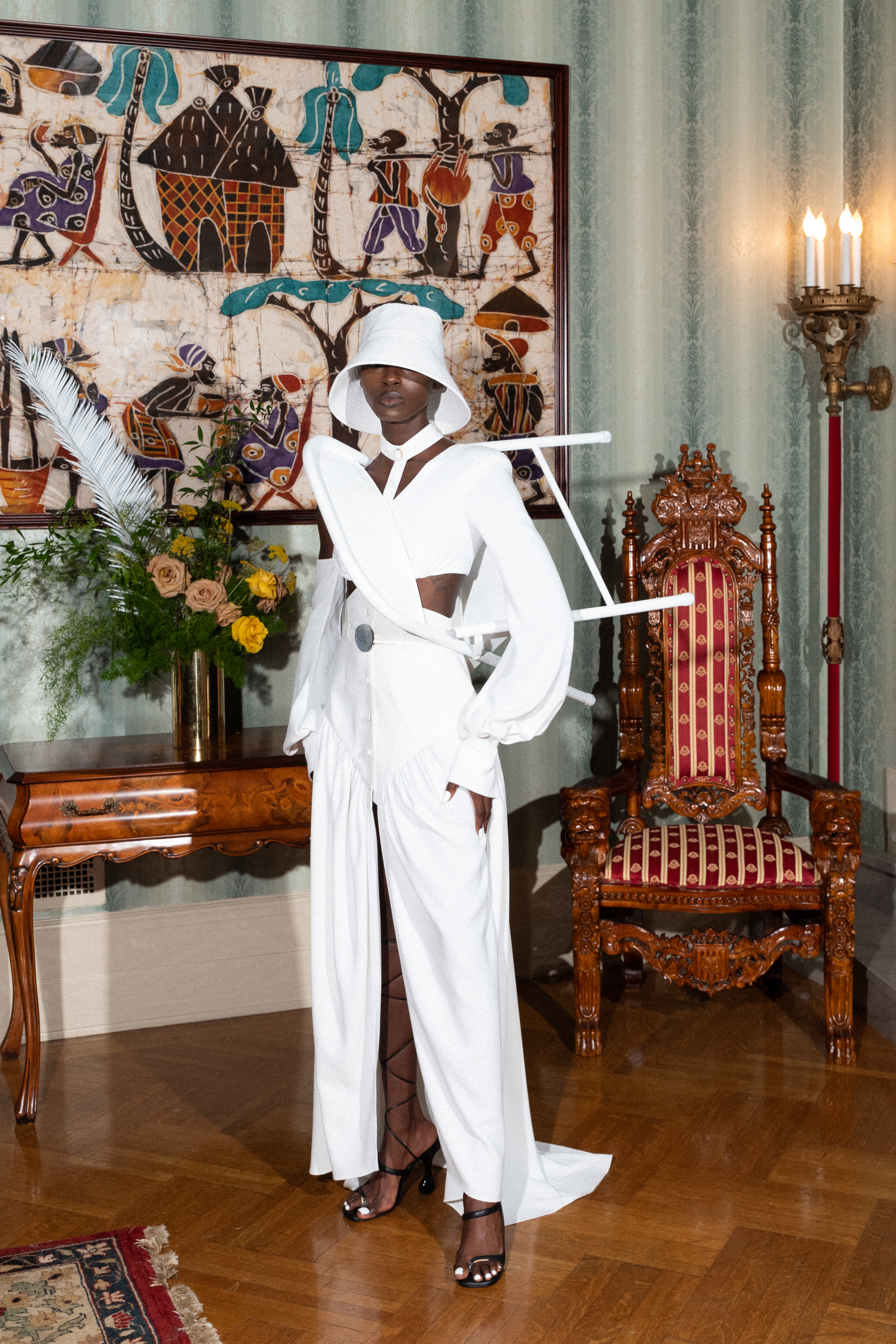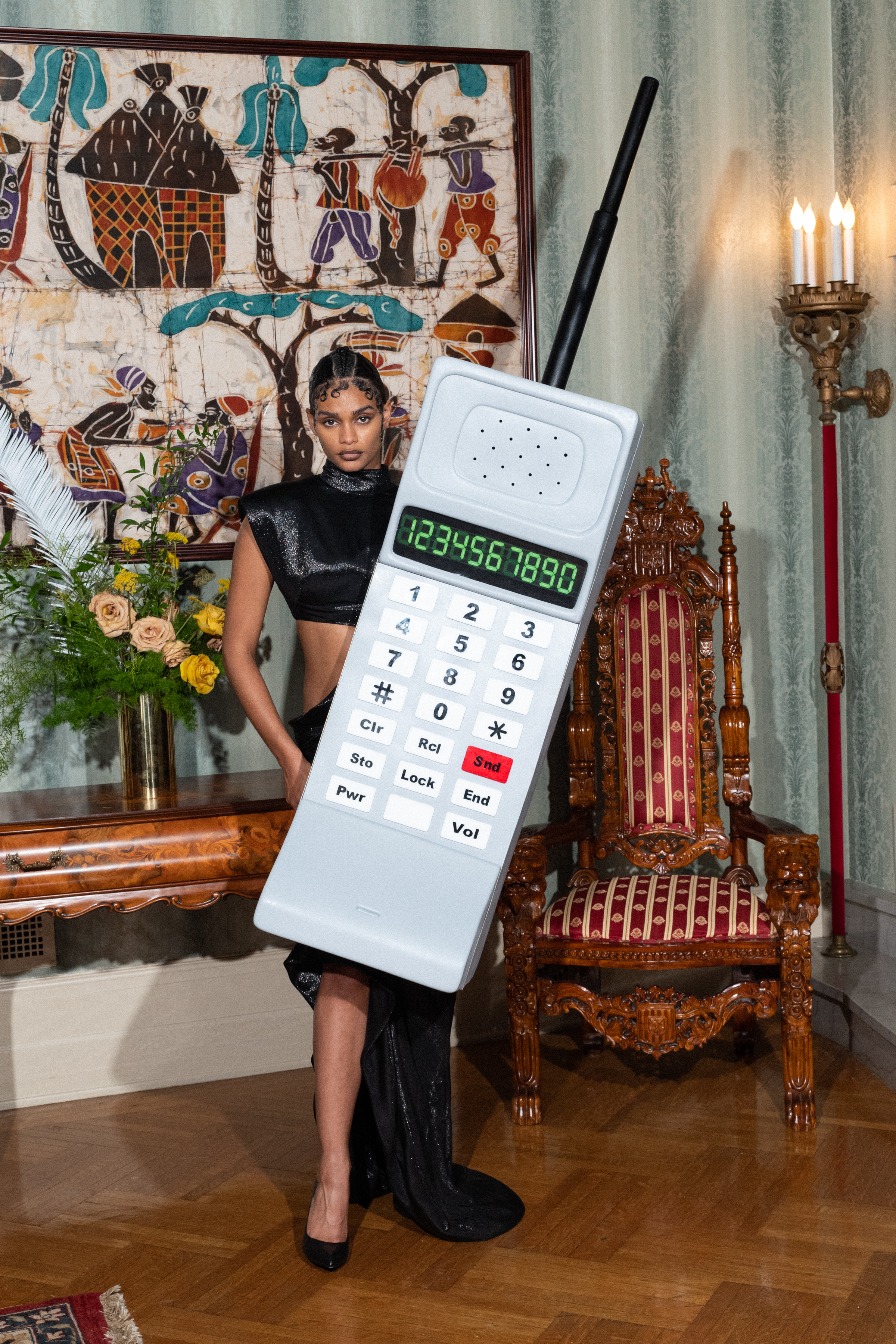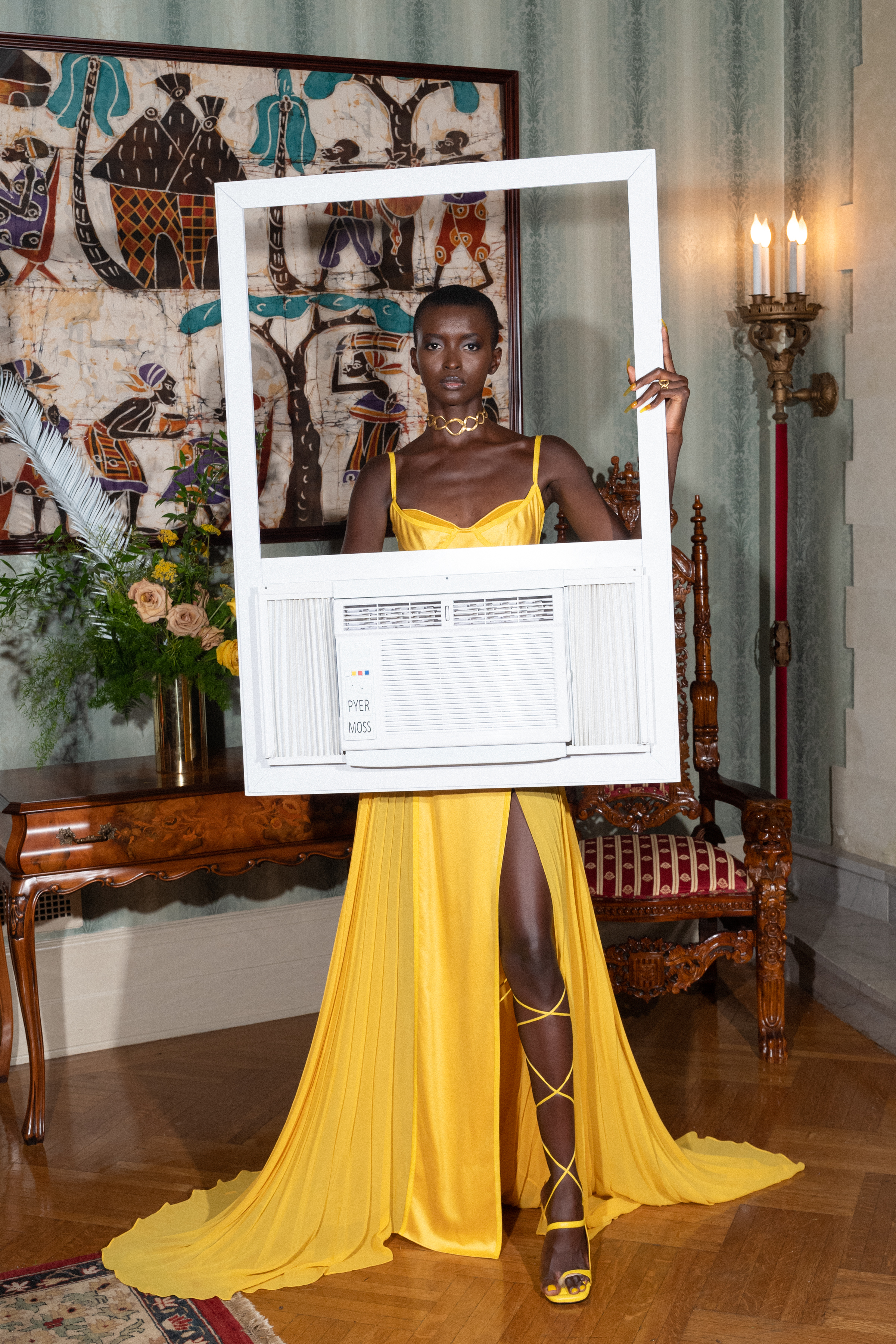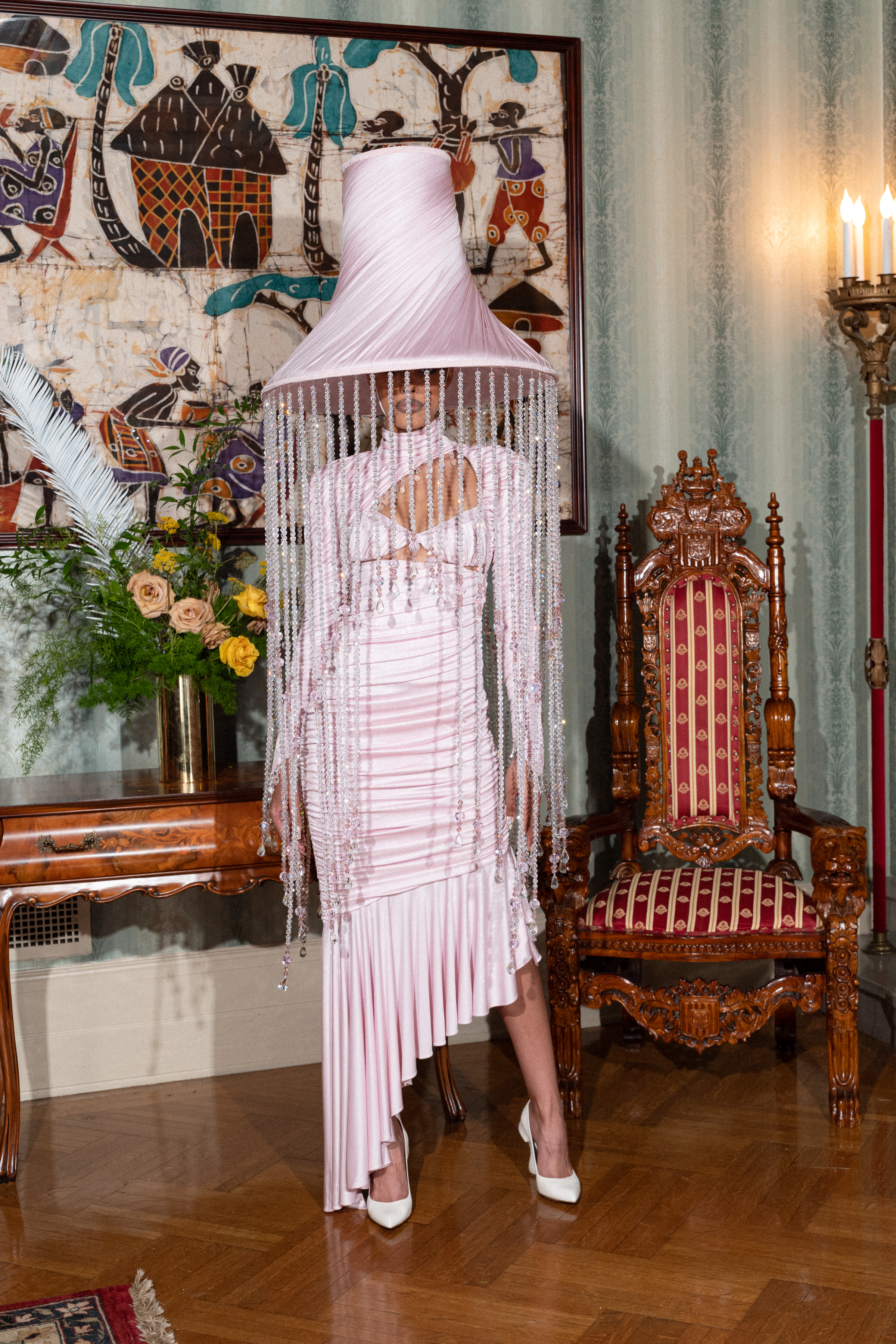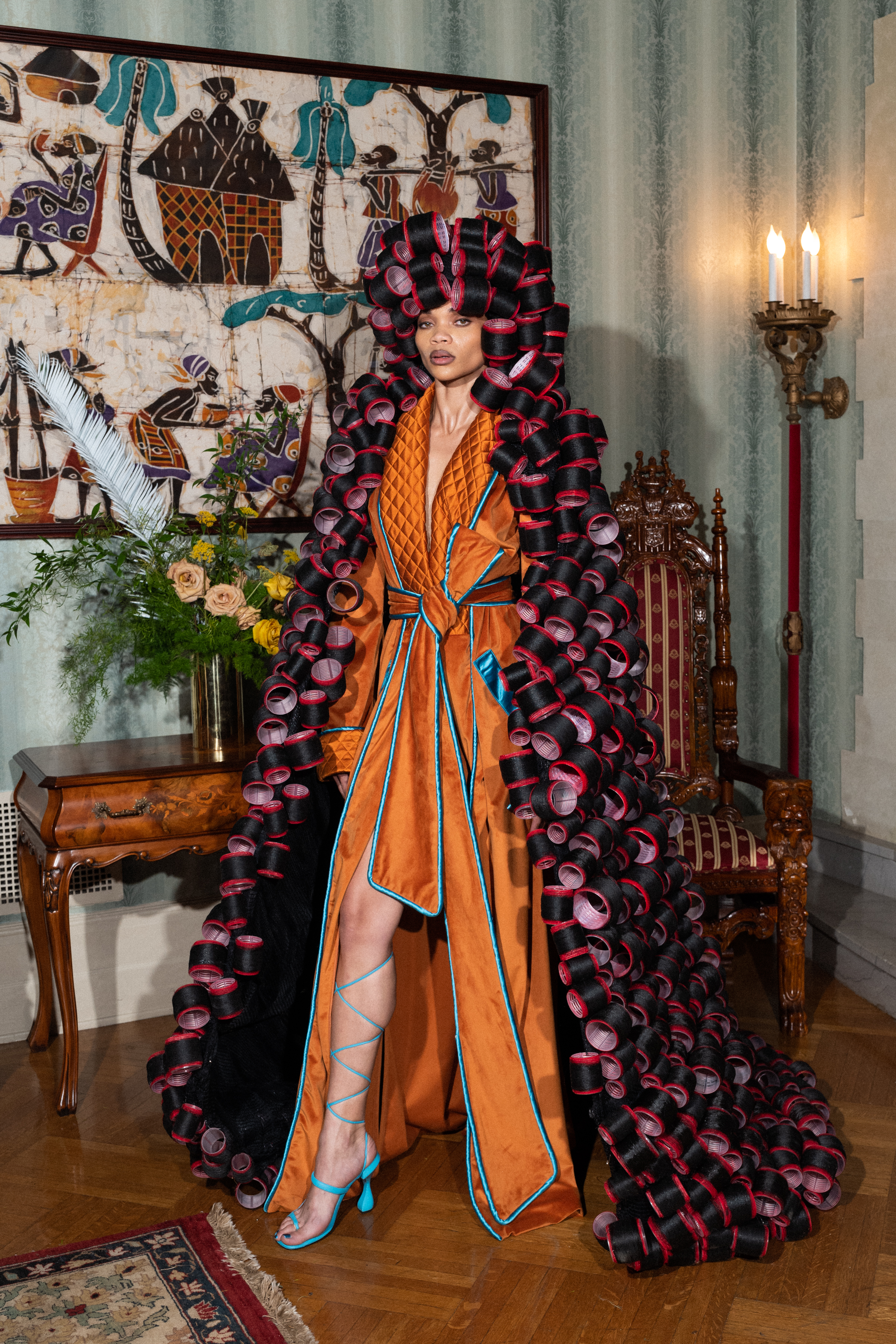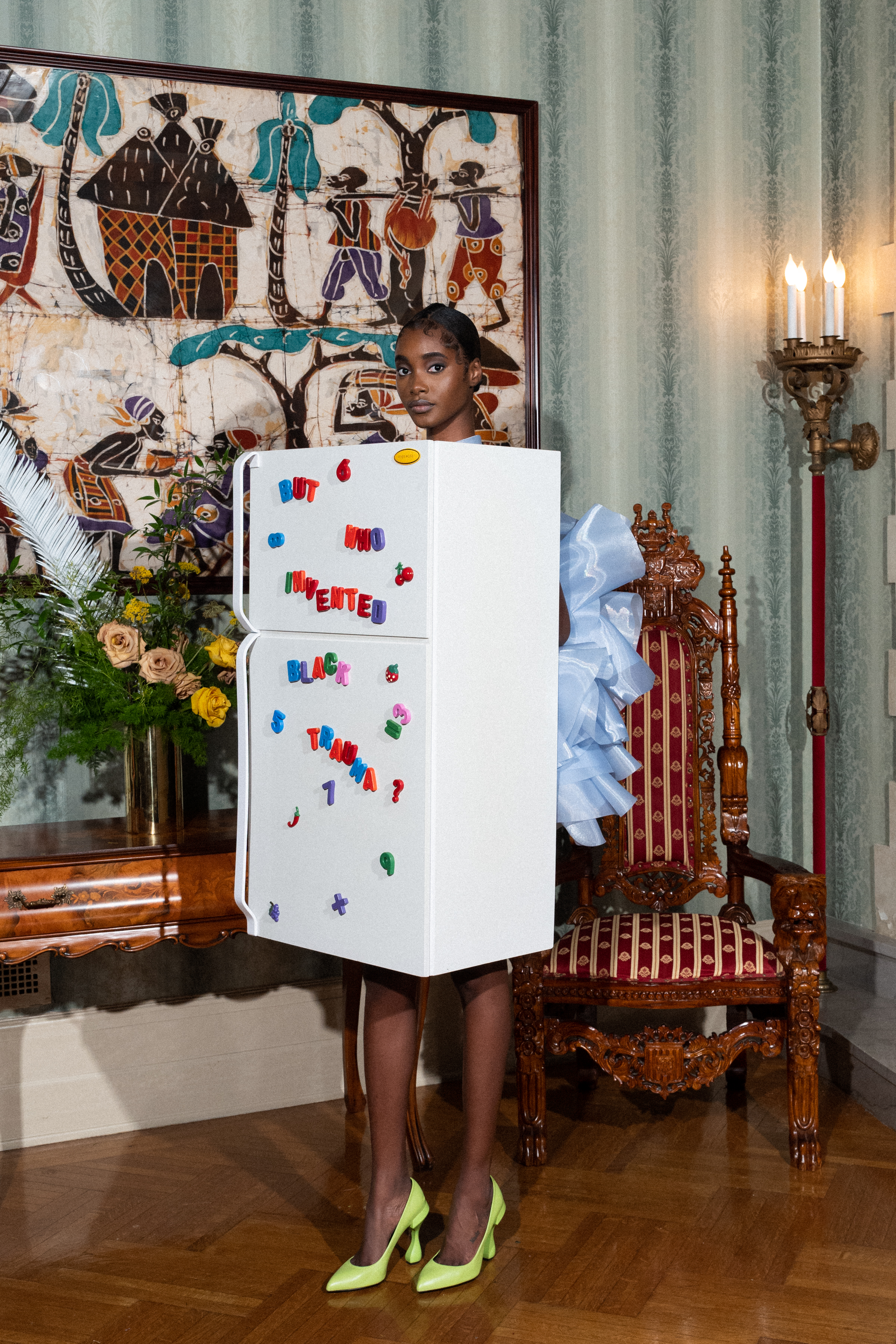 Follow i-D on Instagram and TikTok for more fashion reviews.