Michael Gandolfini on the tough decision to play a young Tony Soprano
"I didn't think about my grief because I would have shit the bed."
|
05 September 2021, 11:48am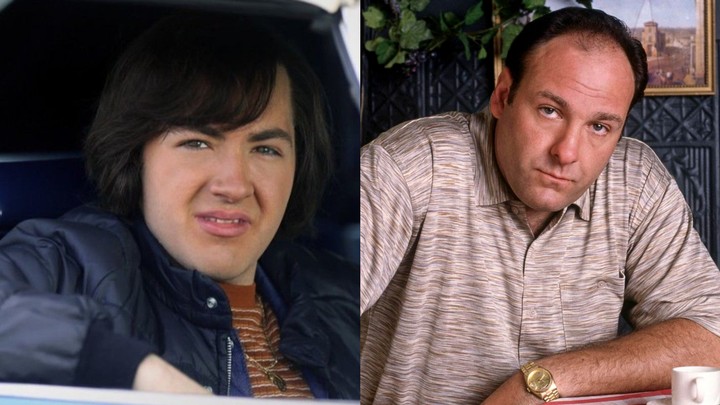 Images courtesy of HBO and New Line Cinema
Michael Gandolfini has revealed just how tough a decision it was to decide to play a young Tony Soprano in The Many Saints of Newark.
The actor replaces his late father James in the role, who originated the part of Tony in The Sopranos. The new prequel film, co-written by the show's creator David Chase, takes place around 30 years before the series began.
Ahead of the prequel's launch on 1 October, Michael detailed the many complicated emotions associated with becoming Tony - as well as how the teenage character differs from his older, mafioso counterpart.
"[It was] probably the toughest decision I've ever had to make," he told Empire Magazine. "I just wanted to be the best actor I could be, portraying Tony in the way David wanted, scene by scene. I didn't think about my grief because… well, I would have shit the bed."
An important differentiation between the two characters, of course, is that The Many Saints of Newark explores Tony's emergence into the business of organised crime, where a lot of his complicated feelings about family, honour and masculinity have yet to emerge. Instead, we get to see him as we never have before - innocent.
"My dad's character had all this beautiful sensitivity underneath this aggression," Michael continued. "This version of him is the reverse. His curiosity and sensitivity comes first."
Many of the original series' characters are also expected to pop up in the prequel, from Paulie "Walnuts" Gualtieri, Soprano's uncle Junior and the family's villainous matriarch Livia, who will be played by The Conjuring's Vera Farmiga.
In fact, original Sopranos cast member Steven Van Zandt even revealed that he gave David Chase feedback on an early cut of the film, which will also feature a younger version of his character Silvio Dante.
Rightly decreed as one of the best TV shows ever created, The Sopranos' mastery of the medium of televisual storytelling has bled into all successive media since its debut more than 20 years ago.
Remembered for its nihilistic themes and comments on masculinity and mental health, a very welcome change in criticism across the last decade has been a focus on many of the female performances across the series, with a newfound appreciation for both the performances of Edie Falco and Drea de Matteo as well as their garish, mob wife fashion too.
The Many Saints of Newark debuts in US cinemas 1 October. UK fans will be able to see it from 22 September.
Follow i-D on Instagram and TikTok for more on The Sopranos.
Tagged: