Photographer Jet Swan invited passers-by to have their picture taken
In her new book, 'Material', the photographer reimagines studio portraiture in empty shops and community halls.
|
07 September 2021, 7:00am
After Prince Albert died of typhoid fever in 1861, Queen Victoria's mourning attire paired draping black dresses and white widow's caps with jewellery made from Whitby jet, the inky black gemstone formed roughly 181 million years ago and mined in the North York Moors, along England's northeastern coastline. When polished, the stone becomes a deep abyss, shaped into pupil-like droplets which hang earnestly in earrings or necklaces. Today, jet jewellery is still largely associated with Queen Victoria and the melancholia of her lengthy mourning, though it is also popular in later styles of gothic fashion — and is now firmly embedded in Whitby's tourist-trapping mythology.
For photographer Jet Swan's parents, both antique dealers based in North Yorkshire, the colour 'jet black' loomed large in their imagination and, on seeing their newborn daughter's hair, provide the name they'd been looking for. 31 years later, upon the release of her first photobook, Material, Jet quickly glosses over the story — a tenuous detail at best — but for an artist who shot half the book's photographs in Scarborough and who revels in a cold, moody palette of blacks, greys and blues, it's difficult not to be drawn to its significance.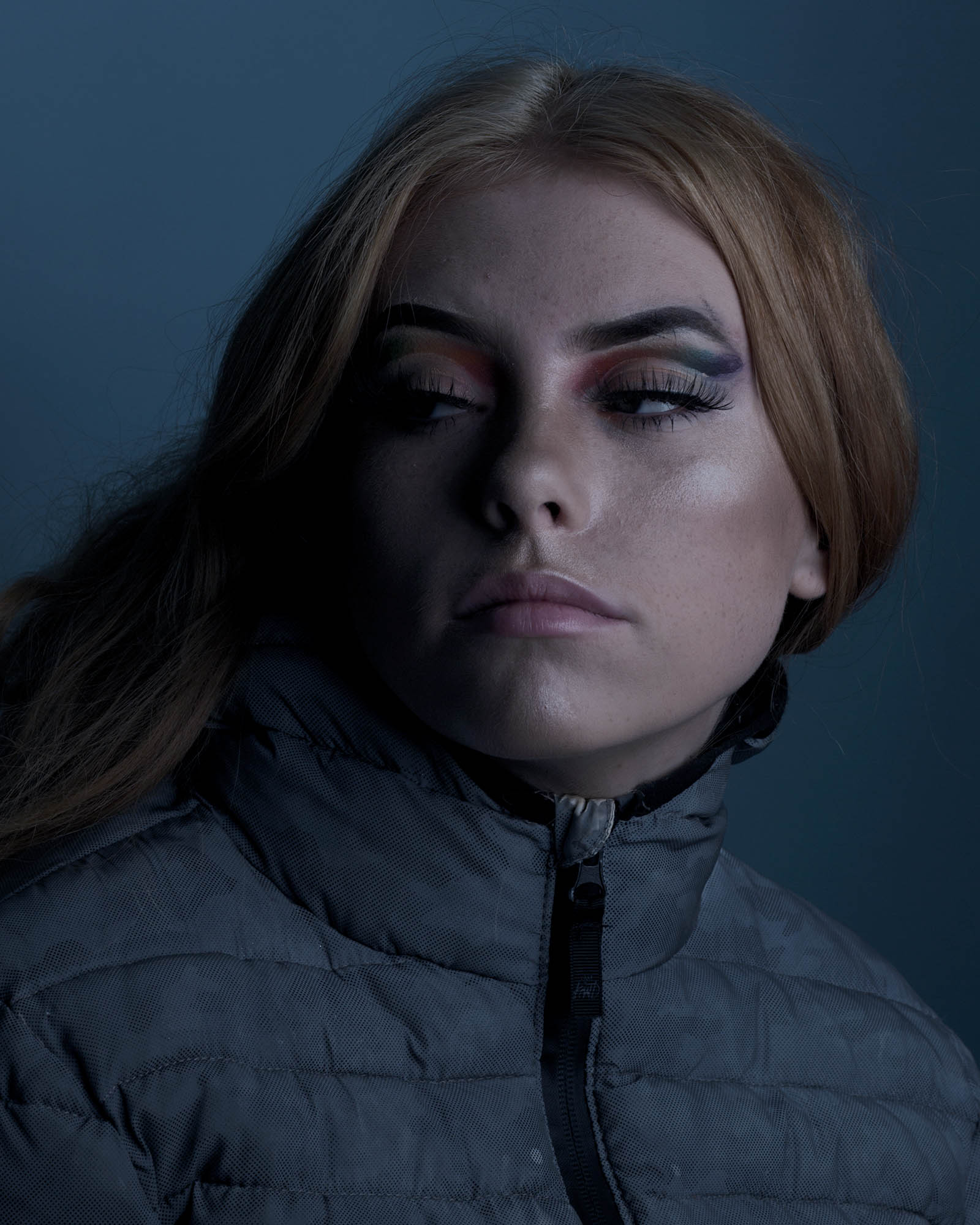 Material is a combination of uneasy portraiture and close studies of clothed and nude bodies, the culmination of three years of shooting in Scarborough and Ramsgate on the Kent coast, where Jet has lived since 2017. She had previously felt the different strands of her work to be somewhat disparate, she says, the shadowy portraits of teenagers at odds with the heavily exposed images of partial bodies, white flesh gleaming like ivory while subjects' faces are left out of shot.
The curatorial process with Loose Joints, the small, Marseille-based publisher which commissioned the project, enabled Jet to recognise patterns in her work. "This book feels like an intense reflection," she tells me in the week leading up to its launch at Photo London. Images are presented without dates or captions, equalising the different modes and encouraging reader-led links between them. A close-up of a baby's fingers on a red woollen sweater precedes a double spread of two reclining women's crotches. The latter images at first feel sexually suggestive, but birth and renewal are also evoked when the three are seen in series. Jet's style means that sexualised readings of these partial bodies feel less compelling the longer we observe them, their clothing's technicolour patterns gradually commanding attention away from the flesh.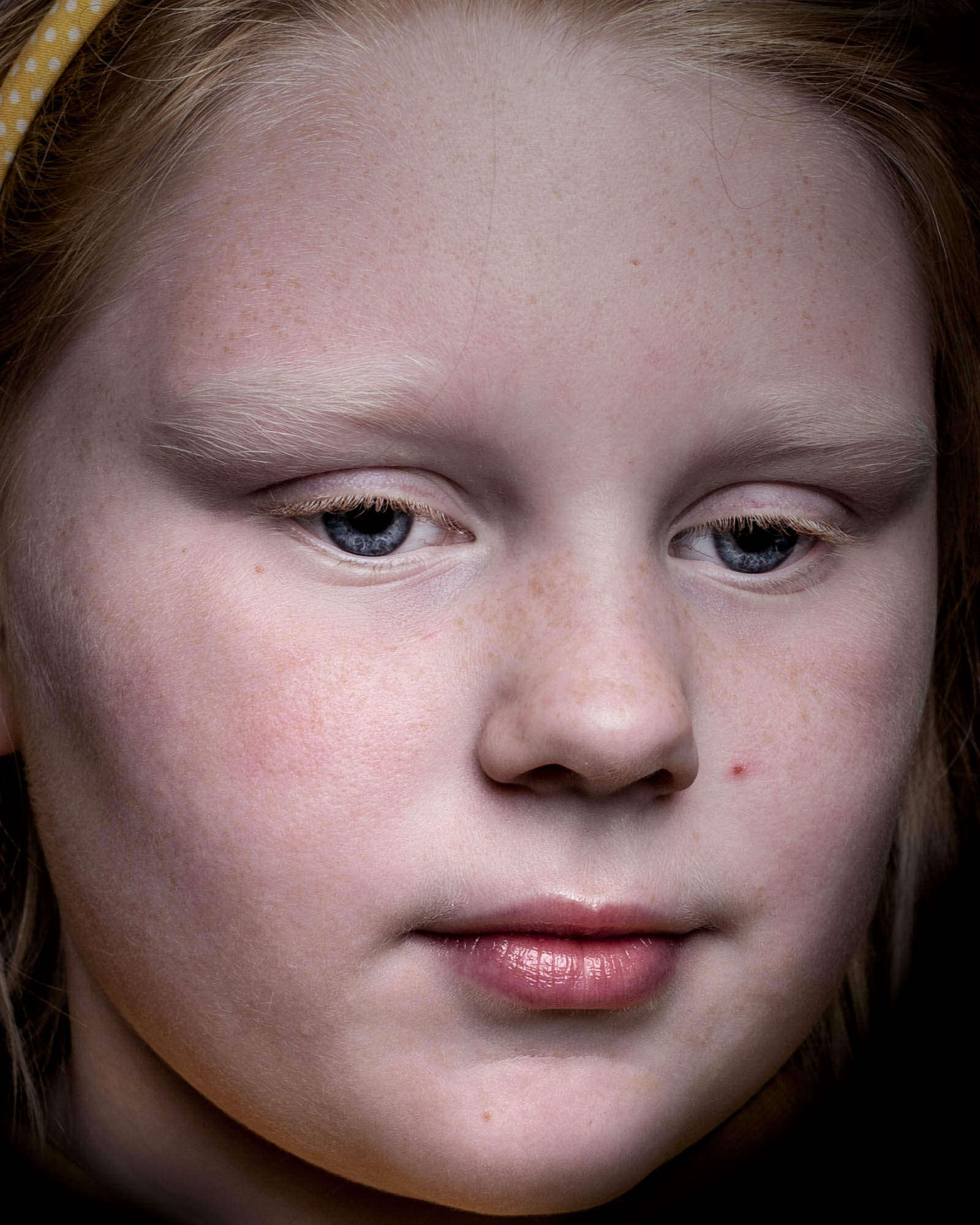 Meaning accumulates over the course of the book rather than being prescribed by the artist. (The images are accompanied only by a new text by poet Rachael Allen, who suggests an emotional framework for the more contemplative portraits of young girls in particular: "A girl of any beginning is a transitory being // She sits in the lobby of the mart and reads a book, moved by the inadequacies of her own life in comparison to those lived in novels.") Jet's process lends itself to iteration: she describes making one portrait a day focusing on a particular detail and then shifting the focus ever-so-slightly each day so that, after several weeks, the contours of an evolved project emerge.
Shooting in what she calls 'neutral spaces' eases the process. Material's portraits are captured in an old boat club function room in Ramsgate, which Jet began renting for afternoons at a time as a substitute for studio space. Although makeshift, she values the fact that sitters can easily walk there from the town centre and that it doesn't bear the potentially intimidating hallmarks of a traditional photography studio. She would advertise that she was shooting portraits nearby and wait for passers-by to arrive, resulting in a wide variety of participants. "I like that idea that you can set up somewhere and catch somebody before they've had time to self-edit," she says. "My portrait work has a lot to do with that negotiation and the neutrality of that setting."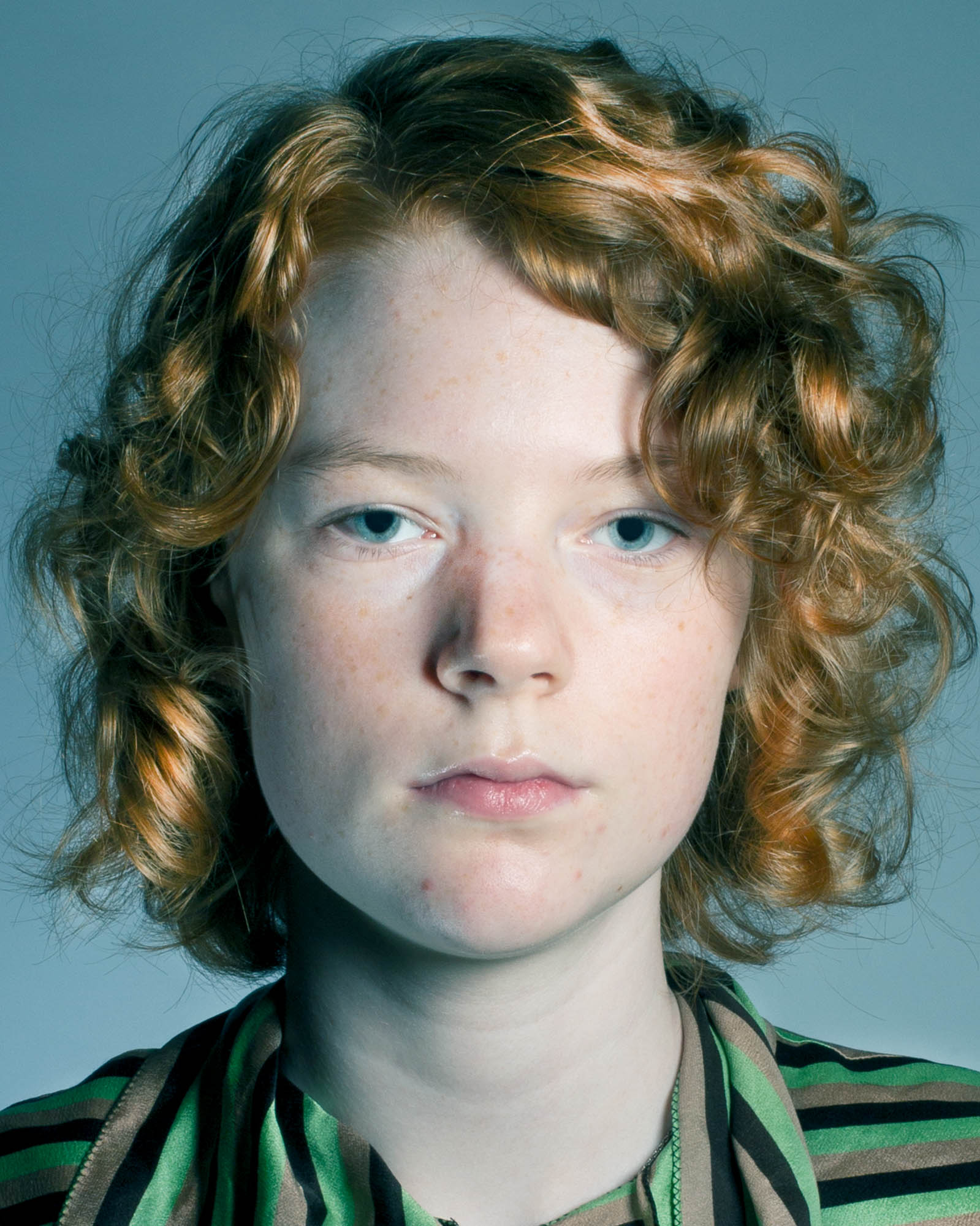 Setting up in a small city shopping centre in Scarborough was the epitome of this democratising ethos. "I had this kind of obsession with the shopping centre for years," Jet says, though insists she wanted to focus on small-town shopping centres that don't require a long commute to access — those which, at one time, were active community hubs outside of major cities. She selected Scarborough as a nod to her childhood visits there, and began phoning around to find empty shopping units to work from. (With venues struggling to compete with the ballooning online shopping industry over recent years, she was quickly able to find a space).
She took a similar approach to shooting in Ramsgate, inviting passers-by to sit for her, irrespective of their age, background or appearance. Using a Canon digital camera, she was able to give participants a copy of their photograph immediately. "There's an equal engagement," she reflects, "people were intrigued and excited to understand why you're doing the project. You're effectively saying to them: 'You can have this picture, and so can I, and we can also have an exchange while we're doing it'. I felt that I'd succeeded in creating a democratic space." She was also drawn to the retail unit's aesthetic: 90s architecture under harsh strip lighting and sparse, office-style furnishings. "It felt synthetic somehow, but also very human."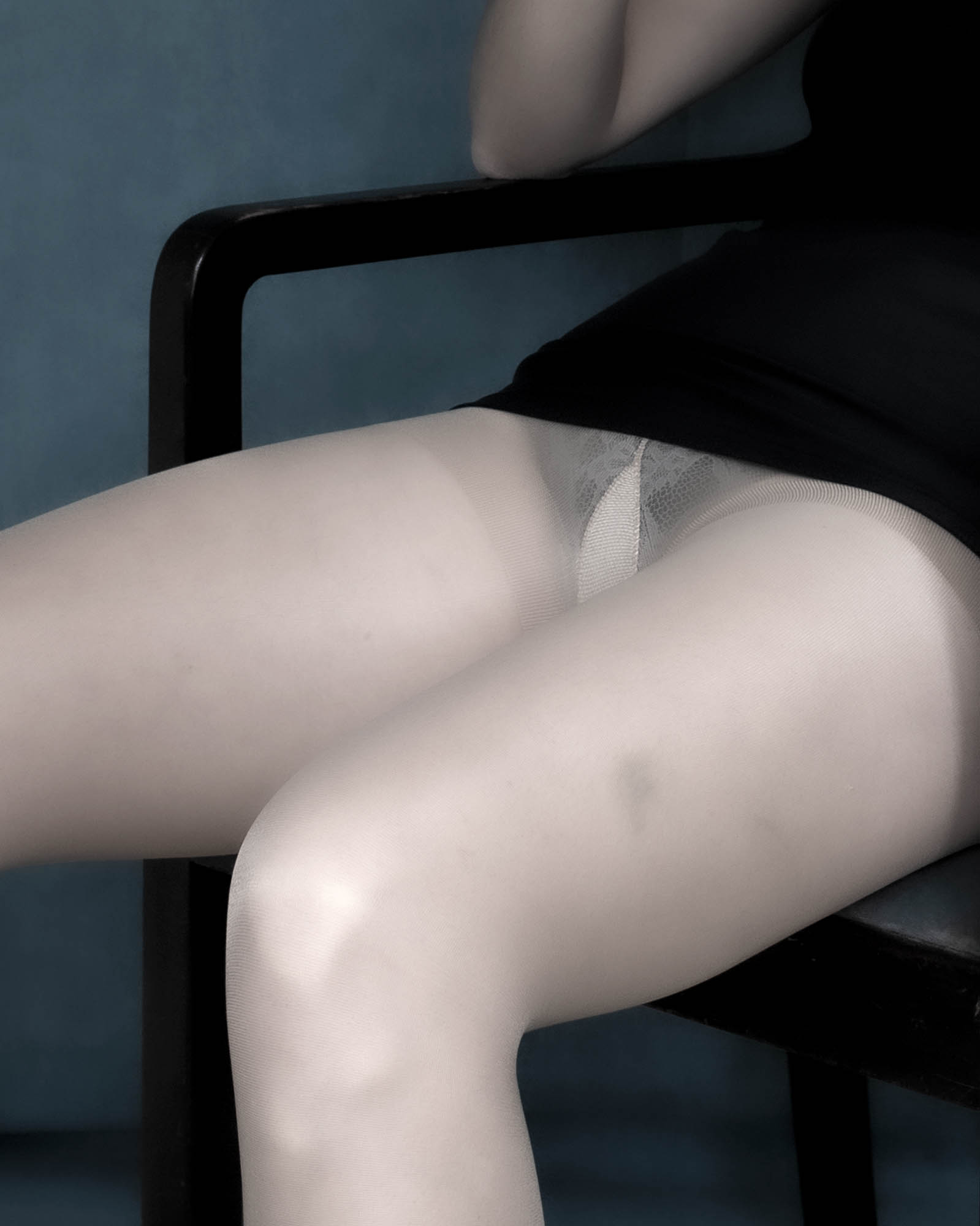 Though the viewer cannot specifically identify the boat club or shopping centre from the portraits; instead, they "seep into the atmosphere," Jet says, creating an ambiguous relation between public and private. The Ramsgate coast is treated the same, appearing in glimpses across the book and suggested via the subjects' swimsuits, but never commandingly enough to define the work as landscape (or even outdoor) photography. Material gestures at the possibility of place but insists on shunning obviousness.
Instead, people themselves come to embody their surroundings: the fact of their inclusion betrays their origins, a product of her walk-in studio style. Jet rejects politicised readings of Material, though acknowledges the impulse to cast her work as social commentary, especially given the focus on the English urban in native documentary photography. "If you open your front door and make a body of work, you're bound to collect together a certain demographic," she says. "And although that's part of the work, it's also not what it's about." That "moment of exchange" between photographer and sitter remains paramount for Jet — not the need to satiate the need for endless context and background.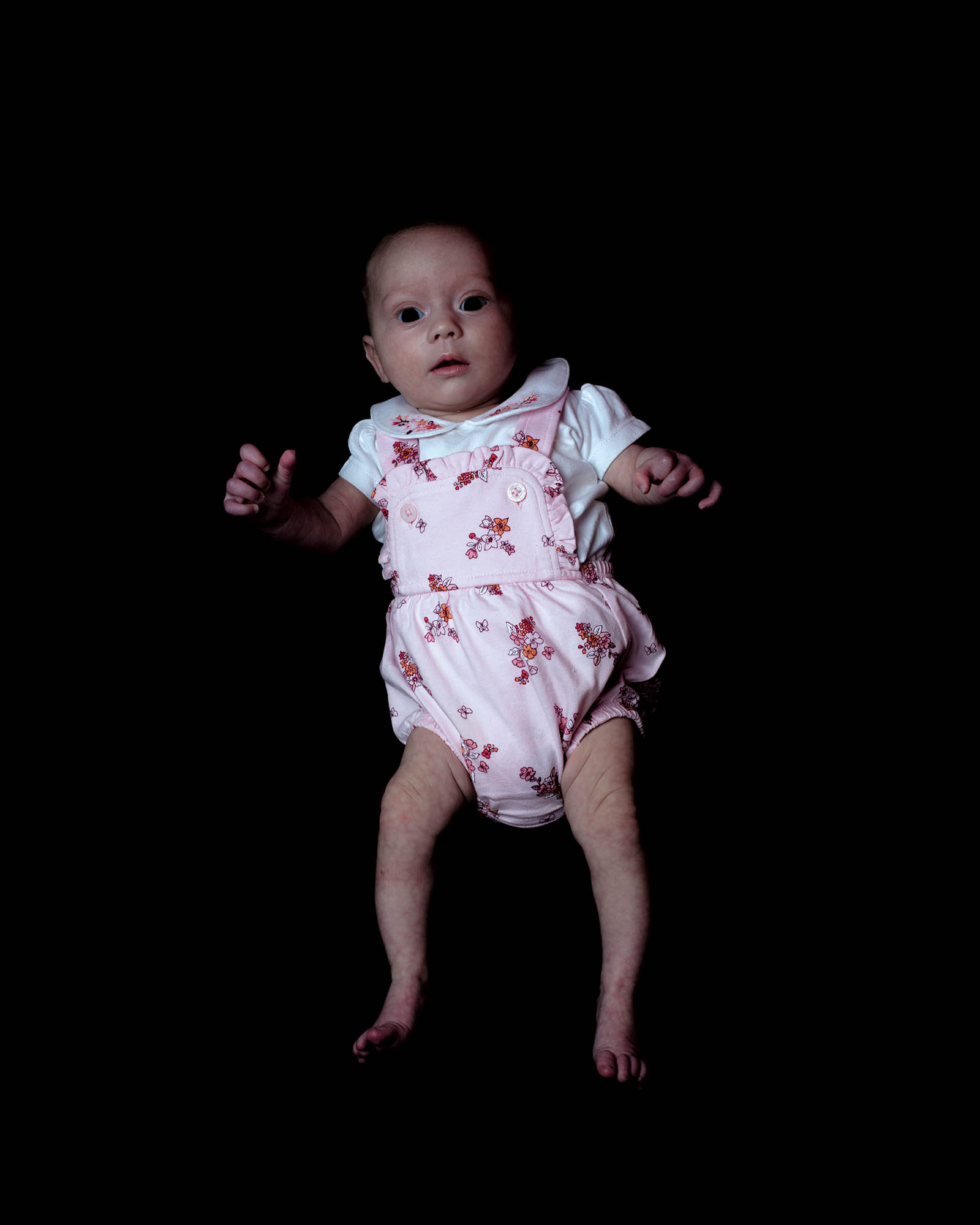 Jet began experimenting with photography as a teenager studying dressmaking and fashion at college in Leeds, using it chiefly as a way to document new ideas. Inspired by her parents' weekend hauls of fabrics, dresses and trinkets from car boot sales, she was drawn to repurposing clothes, with a focus on process over outcome. Couture also had a lasting impact on her, captivated by the outlandish designs of Jean-Paul Gaultier and absorbing knowledge of eras and styles from her parents. "I wasn't conscious of the fact that fashion was a business, or that these pictures did anything other than create strong impressions," Jet says. "I was blown away by that kind of intense female character."
She took an art foundation course at Chelsea College of Art and then a degree in fashion communication at Central Saint Martins. Many of her peers pursued photography as their primary medium, Jet sat at its edges, using others' photographs in cutout projects and experimenting with paper and cloth. A tipping point came around 2015, two years before she relocated to Ramsgate. "I felt like I began to hone something. I started making pictures that I felt satisfied what I wanted to say." She was drawn to influential portraitists: Helmar Lerski, William Mortensen and contemporaries Nadav Kander and Sally Mann. She also mentions the divisive work of Bill Henson, a renowned Australian photographer who toys with ideas of sexual propriety and ambiguity in his nude portraits of adolescents.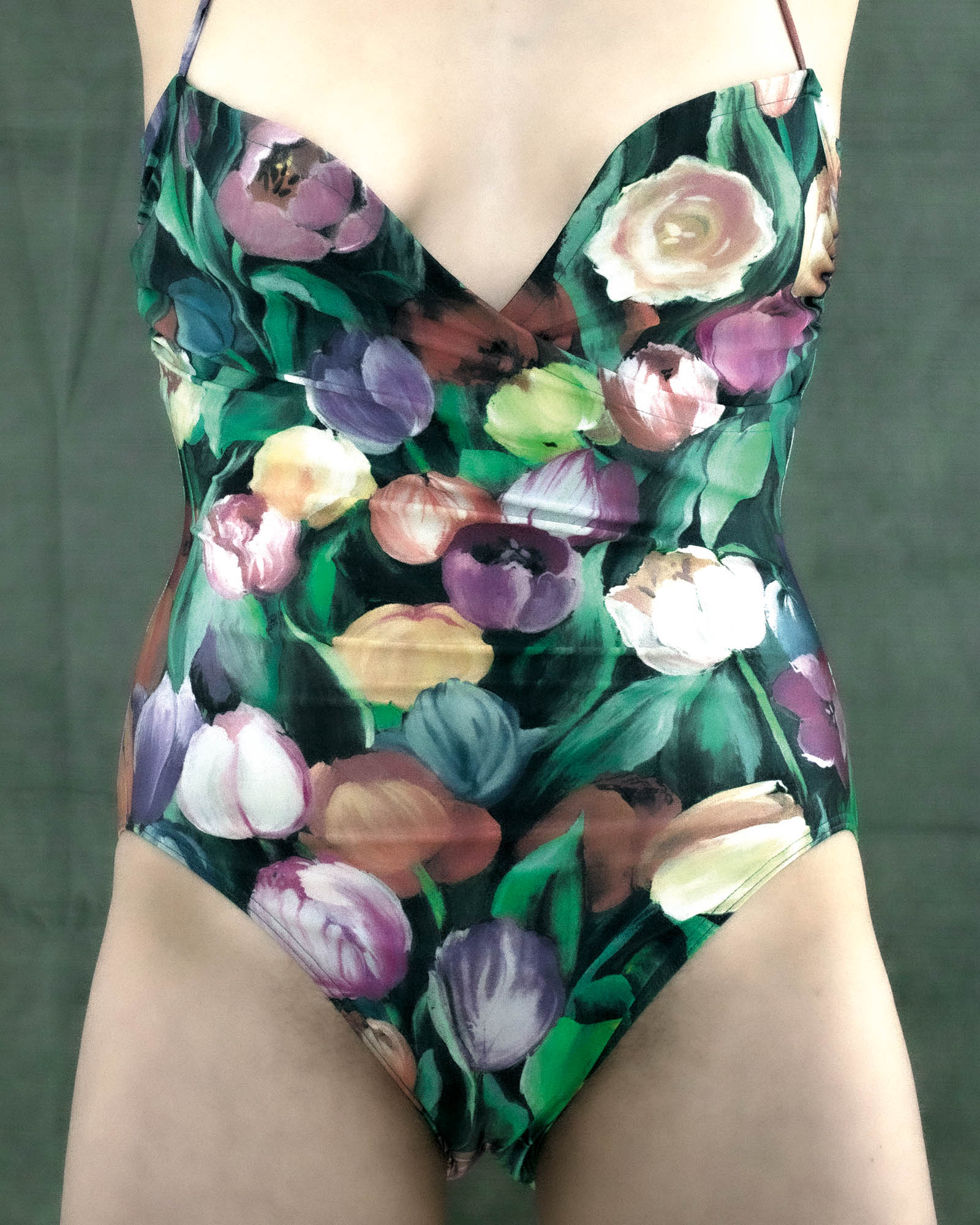 "I like touching on a primitive, almost a child's idea of sexuality or eroticism," Jet says. "These very basic ideas about what 'sexy' is, and also the gruesome quality that they have. It sometimes feels like I'm playing into this male idea of women's bodies which I enjoy doing." These body images are a mixture of (mostly) female nude and part-nudes, none of which capture people in full. Jet's emphasis on anonymity means that faces are absent, though she does reveal to me that several are self-portraits. Her heavy-handed light-manipulation isolates skin as the organ of interest, her shifting contrasts giving it either a patchy, grain-like quality or a marble-white luminosity, moving between the earthly and the ethereal.
Bodies recline and drape; slip out of and push tightly against elastic clothing, spilling and sprawling and defying coherence. It's as if Jet is rejecting the semantic grouping of her subjects under the term 'bodies' in the first place, refusing to synthesise a common language among them. "When it's my own body, there is no conversation, so you have ultimate control," she says. "That's the only basis from which I could've started making this work, because all the limits are your own, and all the nuances-- positive and negative -- are completely introspective, which I think is the whole point of the work."
What of the melancholy that looms around her namesake? Material is undeniably dark and cool. Its range and fragmentary approach conspiring not just to showcase Jet's sitters as individuals, each with a personal relation to the act of aestheticisation, but also to prevent a collective warmth from emerging. Jet is inspired by theatrical tragedy, the profound emotional swathes that define a narrative, but she works in moments, not acts. By taking this melancholy as her starting point, the precious encounters between artist and subject can engender shards of light, the occasional flicker of red or yellow that jump out of Material like a starved fire spitting embers. "It's not just about melancholy or darkness," she says. "It's about being able to start from a place that's not really happy and joyful — underwhelming almost — and then being able to access a spectrum of other emotions."
'Material' by Jet Swan is published by Loose Joints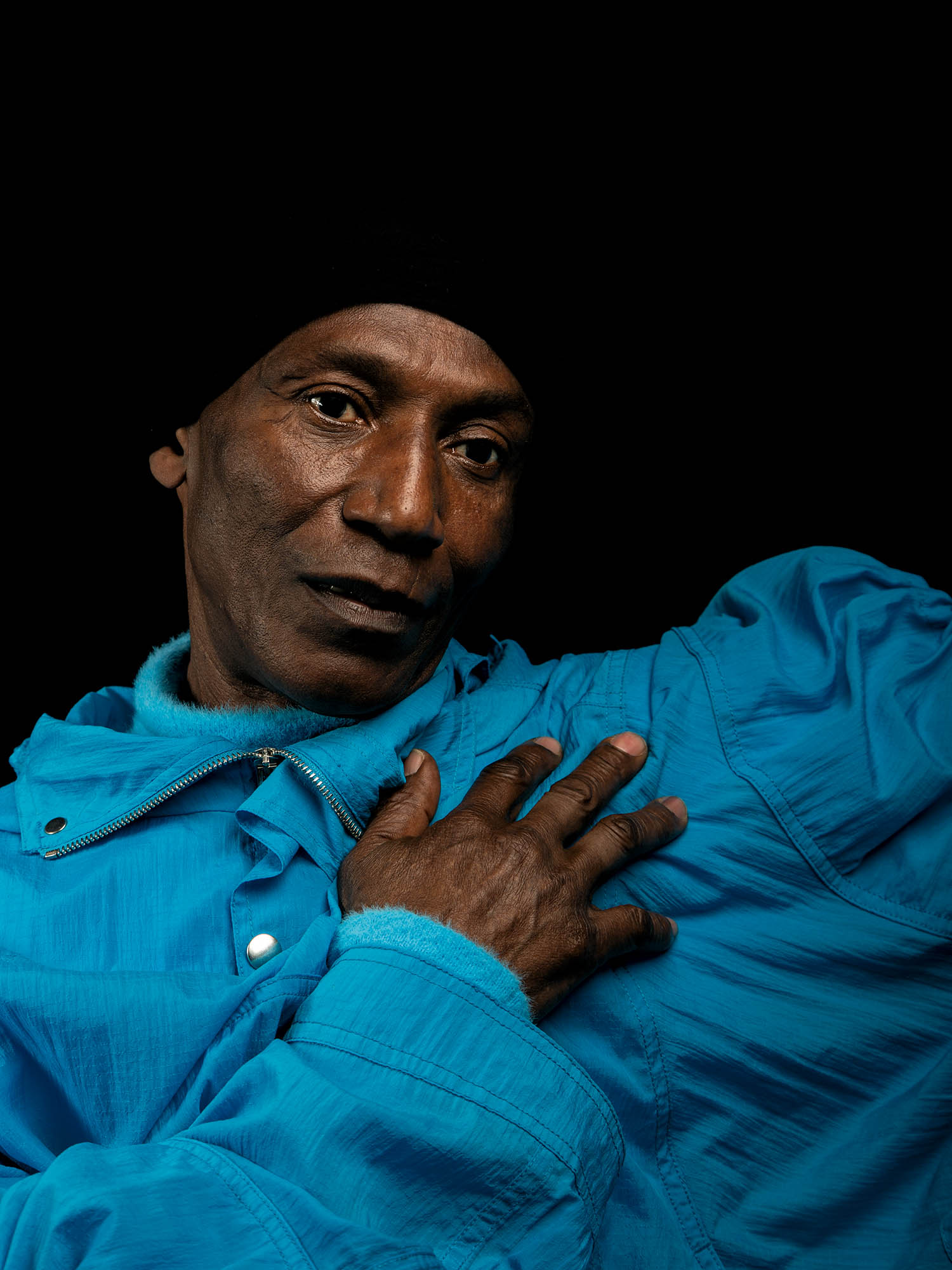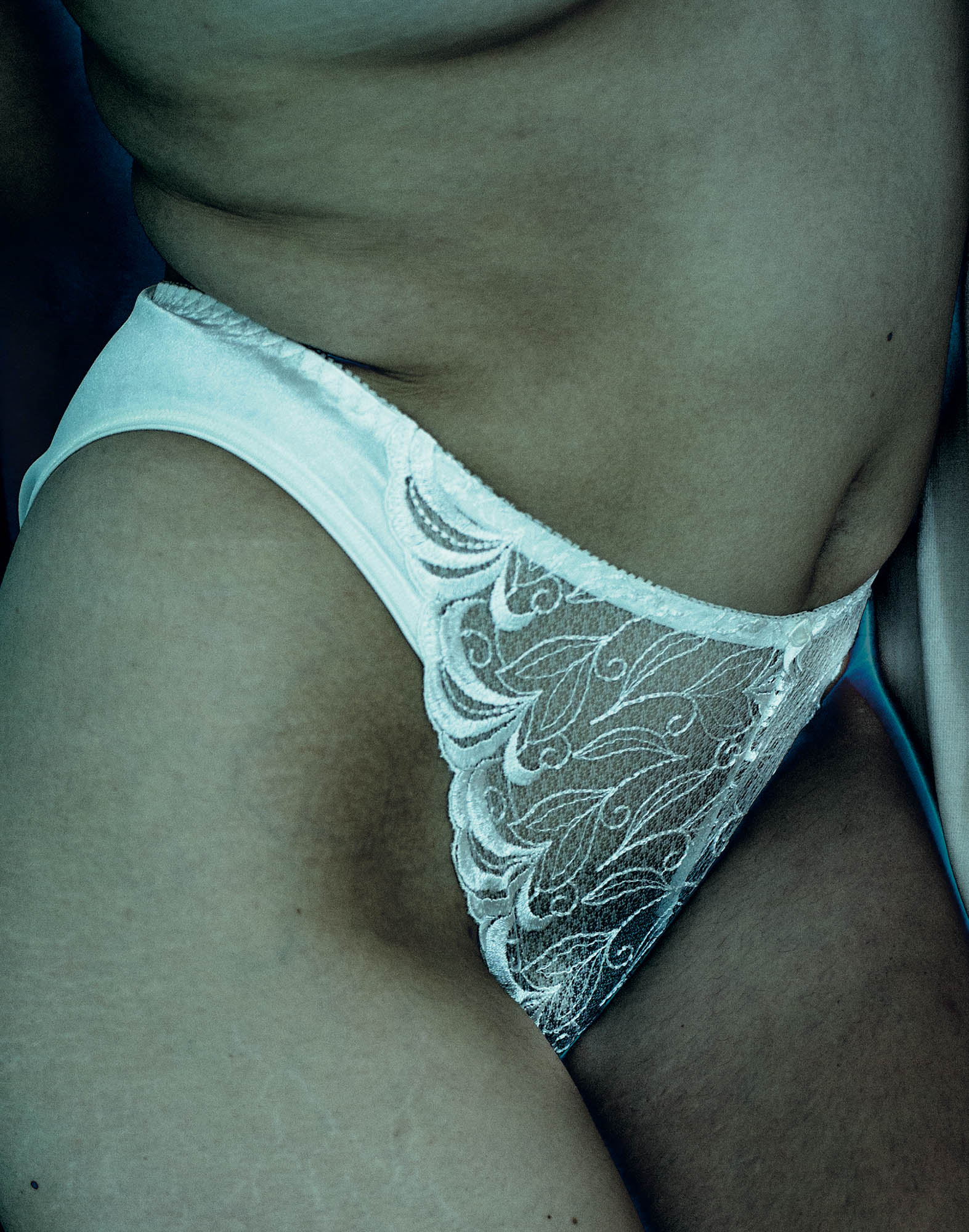 Credits
---
All images © Jet Swan 2021 courtesy Loose Joints