A (spoiler free) preview of Euphoria season two
It's back, baby! Here's a glimpse of what to expect from everybody's favourite HBO teen show.
|
10 January 2022, 10:30am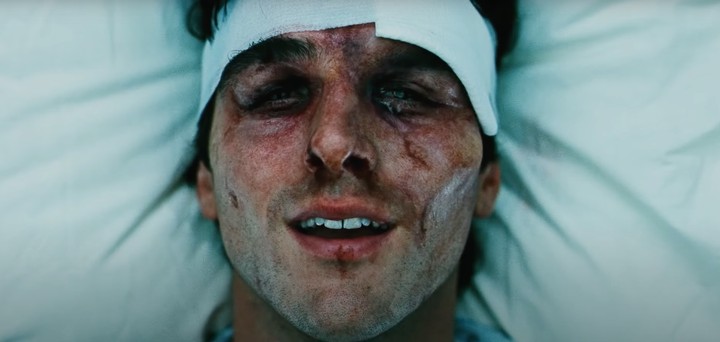 After what feels like a lifetime, Euphoria has finally returned to our screens. The show, our go-to for predicting the next big thing in style and beauty aesthetics, but that also deals deftly with love, identity, drugs, pain and trauma, was set to return last year, but the pandemic pushed it back to a 9 January 2022 debut. We've been left begging for its return, but have finally got what we wanted. Season two is here, and HBO have dropped a teaser of all of the drama that's about to unfold to prep us for the weeks ahead.
In a spoiler-free manner, we get only glimpses of what's to come, including a peek at Maddy enjoying her single life, sunning by the pool; her ex Nate looking beat tf up (karma!); Rue and Jules returning to high school with a new character, Elliot, played by Dominic Fike, coming between them, and a lot more! You can watch the clip below, which includes a BTS look at the making of the show too.
Obsessed with the first episode, or still gearing up to dive in? Get up to speed. Here's everything else we know about season two of Euphoria so far.
Where did season one of Euphoria leave us?
With a series of unanswered questions. It took us on a journey with 17-year-old narrator, Rue, as she navigated her ongoing battle with drugs following an overdose. After meeting new girl, Jules (that's Hunter Schafer), Rue finally warms to the idea of happiness which ultimately leads to a confusing and uncertain romantic relationship between herself and Jules.
In the final episodes, the pair assemble a plan to run away for good, which Rue backs out of at the last minute, leaving Jules to go away on her own. Back at school, on-and-off again, Nate (Jacob Elordi) and Maddy (Alexa Demie) finally sit down to discuss their toxic relationship and whether a future still exists between them, while Kat (Barbie Ferreira) and Ethan (Austin Abrams) finally admit their feelings for each other.
The finale sees Cassie (Sydney Sweeney) and her story develop as she finally opens up to her mother about her unplanned pregnancy and the prospects of having an abortion, after football star McKay (Algee Smith) exclaims he is not ready to be a father. A debt with drug dealers sees Fezco (Angus Cloud) take a dark turn, attempting a high-risk robbery. The season ends with Rue relapsing after several months of being sober.
What's the plot of Euphoria season two?
We don't know exactly what Euphoria season two will look like yet, but in an interview with Teen Vogue, Zendaya disclosed that this season's storyline will definitely be a lot more intense than the first. "It's a challenging season," she said. "I think this season is not going to be easy though. It's not going to be a fun watch."
In an interview with Variety, 18-year-old actress Storm Reid (who plays Gia, Rue's 15-year-old sister) revealed that emotions in season two have heightened and we will be seeing a lot more of Gia's development within the show — perhaps even her own storyline. "Even though I am 18 now, I don't think Gia is quite there," Storm said, "but I think she will be evolving as a character and as a human and hopefully get her own episode and we start to see a little bit more of her storyline".
New cast member, the musician Dominic Fike, even compared the show to "one long music video" when speaking to Variety. All of this, while not giving too much away, tells us that this season is set to be uncomfortable, but beautiful and emotional too.
Who's joined the cast of Euphoria season two?
All of the show's main characters will be returning for the second season. Season one introduced us to key characters such as Rue, Jules, Kat, Nate, Maddy and Cassie.
Season two will introduce at least three new cast members to the show: Dominic Fike, playing Elliot, as well as actor Minka Kelly and rapper Lil Meech whose character titles are yet to be announced. Waves star Kelvin Harrison Jr. was previously set to appear in the show, but dropped out due to other commitments clashing with the rescheduled shoot.
What's the release date of Euphoria season two?
In an announcement released alongside the trailer for season two (check that out below!), it was revealed that new episodes of Euphoria would start hitting our screens on HBO and HBO Max from 9 January 2022. Tune in for the next few weeks to watch carnage unfold!