Ryan Murphy is expanding the American Horror Story television universe
Two new shows and a gay third season of American Crime Story are on the way.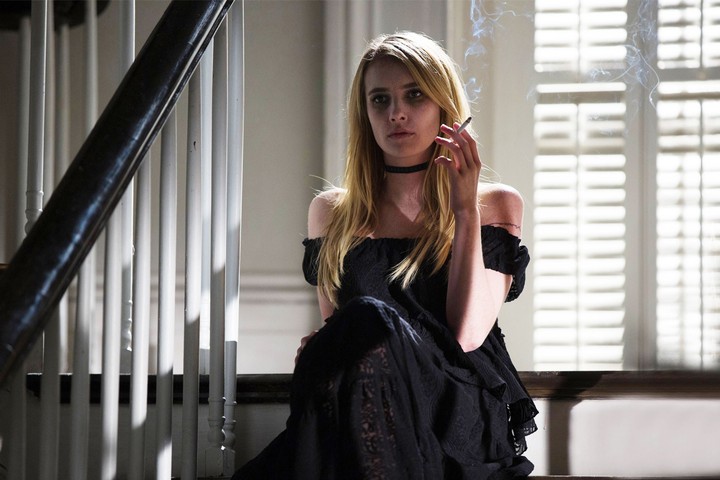 Image courtesy of FX
Someone tell Sarah Paulson to clear her schedule because Ryan Murphy is about to unleash a lot (and we do mean a lot) of American Horror Story and American Crime Story spin-offs.
Yesterday, it was announced that FX (the home of AHS in the States) announced plans to mount productions of two new shows; American Love Story and American Sports Story, as well as a fourth season of the lauded American Crime Story taking on the rise and fall of Studio 54.
Ryan Murphy will serve as executive producer for all projects alongside Brad Falchuk, Nina Jacobson and Brad Simpson. Specific showrunners for each show (which normally chop and change creative heads per season) are yet to be announced.
Both Love and Sports Story will follow the grand tradition of AHS content and be limited-edition anthology series, where each new season will tackle a different story to the last with a different ensemble cast to boot too.
The first American Love Story to be portrayed on-screen will be that of JFK Jr and Carolyn Bessette-Kennedy (an American super couple who captivated news headlines before both dying in a plane crash in 1999), while American Sports Story will tackle the controversial life of former NFL rugby player and convicted murderer Aaron Hernandez.
While American Crime Story is preparing to launch its third season - depicting the Bill Clinton and Monica Lewinsky scandal, with Lewinsky played by Lady Bird's Beanie Feldstein - plans are also in place for a fourth installment centred on Studio 54 founders Steve Rubell and Ian Schrager. After founding the Manhattan disco in 1977, the club would be closed just three years later as the two were convicted of tax fraud.
American Crime Story has proved to be the most critically-lauded project of the TV producer's career, Pose aside. Its previous two seasons - "The People VS OJ Simpson" and "The Assassination of Gianni Versace" were widely acclaimed and featured career-best performances from the likes of franchise stalwart Sarah Paulson, Glee survivor Darren Criss and Penelope Cruz.
Meanwhile, the wheels are still turning on the main mothership too. American Horror Story's tenth season is finally on the way after several COVID-19 related delays. Titled "Double Feature", it will split the narrative of the season into two distinct arcs and include the returns of both Paulson, Evan Peters after several seasons rest.
The news of the AHS television universe's expansion also comes after the release of its first official spin-off, American Horror Stories, which featured the acting debuts of supermodel Kaia Gerber and Paris Jackson.
But while the news of more shows is exciting, we're still missing what every gay man with good taste in television is crying out for - a second season of Feud and a limited series revival of Scream Queens based on Agatha Christie's And Then There Were None. Make it happen Murphy`!!!