Beabadoobee: "I just wanted to write a song about sex"
As she releases 'Our Extended Play' EP, Bea talks us through her The 1975 collab and gives us an exclusive BTS look at the 'Cologne' video.
Photography Chad McLean
Beabadoobee has had quite a year. By the time her debut album Fake It Flowers came out in October 2020 she had already written its follow up EP and entered into a period of deep personal and artistic growth. Taking a break from all that, the 21-year-old superstar is currently on holiday in Dorset with her boyfriend Soren, who has directed a number of her visuals. She was by the coast when we called her yesterday afternoon — we spoke over the sounds of seagulls and she had just purchased a seriously great new hat. "It's really pretty!" Bea told us, beaming. "It's pink with a black fluffy thing on the side and it's a bucket hat but it's not too buckety, you know?" We know. You know too, because as soon as we hung up she was wearing her find all over her Instagram stories.
But we didn't call one of the most successful young musicians in the world right now to talk about her new hat. We called because today she's releasing her new EP, Our Extended Play, a collaboration with Matty Healy and George Daniel of The 1975 from which she shared the Covid-centric lead single "Last Day On Earth" at the end of March. The project is the result of a summer spent locked down together in the Oxfordshire countryside. It was the first time Bea had opened up her intimate songwriting process to outside influence; the first time she had the space to experiment with new sounds. At four tracks long, the EP is a confident and concentrated shot of everything she was feeling last July — a reluctance to grow up, a draw to seek validation in others and a preoccupation with unhealthy vices — as well as the ultimate bridge between Fake It Flowers and album two, which she assures us is on the way.
Any minute now though, Bea will be putting out Our Extended Play, along with an action-packed music video for the powerful and honestly pretty sexy "Cologne", directed by British duo The Rest aka Lewis Levi and Alex Motlhabane. "We like making music videos that feel like movie trailers and I'd been thinking for a while about this idea of a group of friends who travel from place to place, robbing parties and posing as a touring band," Alex told i-D. "So when Bea said she wanted to do something that feels like an action movie, that stuck out in my head."

And so, with Wes Anderson's Bottlerocket as a source of inspiration, the duo tracked down a beat-up old minibus and had Bea recruit her band and best friends to join her gang. Cue long drives, live music and an epic blurry shot around a telephone booth ("I'm a big fan of Wong Kar Wai's use of step printing," Alex says); all thrown together with a spot of murder most foul courtesy of Bea herself.
Take in these exclusive BTS photos from the set of "Cologne" and dive into a conversation in which Beabadoobee discusses dealing with a fear of growing up, uncovering a more mature sound and why talking about sex will always be awkward.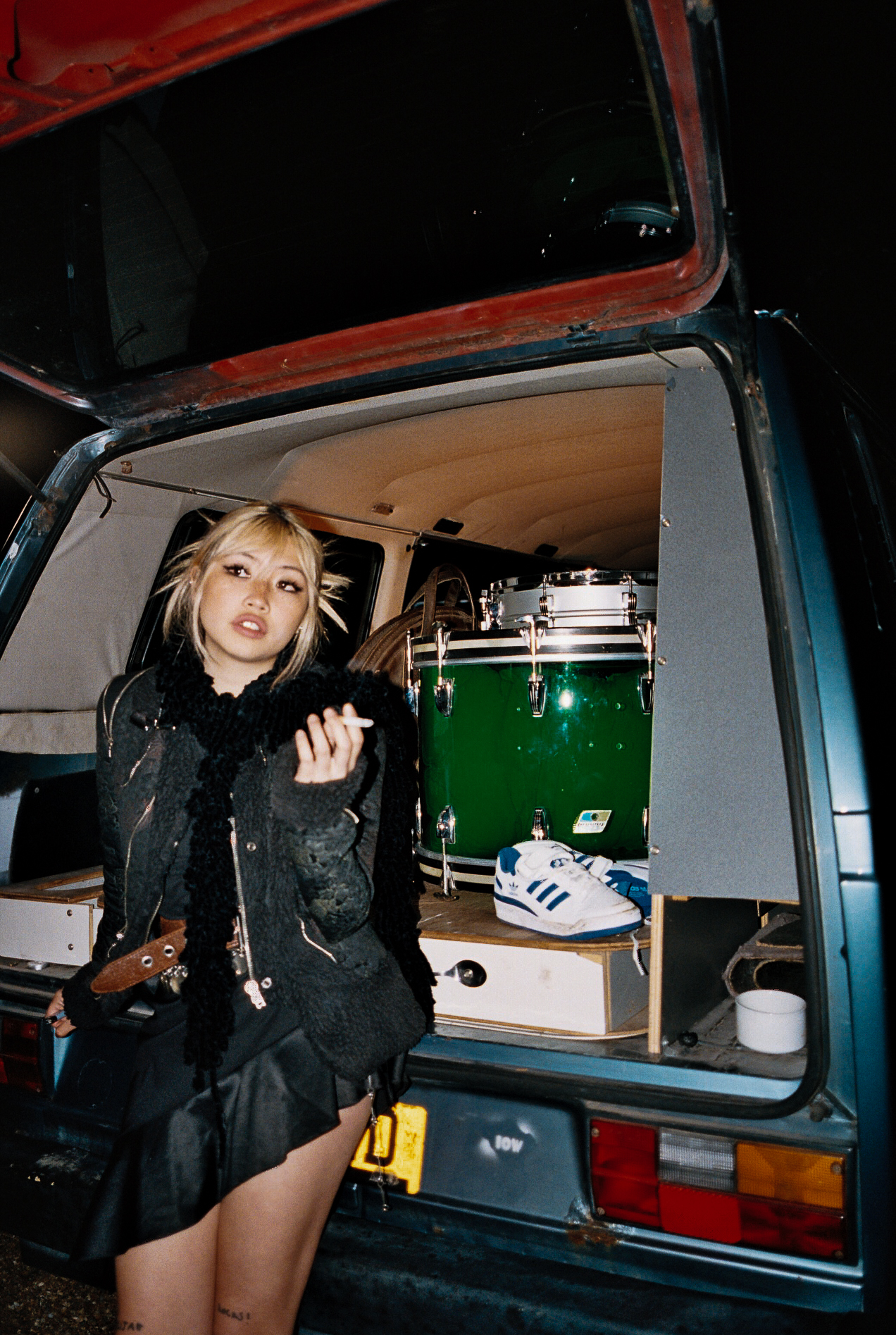 Congrats on the EP, Bea! You made it last summer with Matty and George, right? What was the mood like at the time?
It was honestly the most wholesome musical experience I've ever had. I obviously went on tour with the '75 boys prior to that — we didn't hang out as much but we always talked about wanting to work together. It was so ideal. We were so creatively fuelled and really wanted to just let everything out. It was a really productive month.
Is there anything about the project that you think might surprise people?
I guess because I haven't been a very collaborative artist before, to then work with them so closely… it was quite a big step for me because I've always been really anal about the music I write. But I found writing with Matty taught me a lot; even if it was just the basic rules of songwriting and how you don't need a complicated chord progression to make a great song. Two of the songs on the EP are co-written by us and the others we wrote individually: "Cologne", I wrote just after Fake It Flowers; "He Gets Me So High" was actually written by Matty and originally called "She Gets Me So High"; and then "Last Day On Earth" and "Animal Noises" we wrote together.
So who decided to call it Our Extended Play?
I think it was a joint idea between me and Matty. Matty thought of just calling it EP, which is obviously what Extended Play means, but we really wanted to show people that it was a collaborative project. It was our EP. It was something to come after Fake It Flowers and to have as a bridge towards the new album that I've been writing with my guitarist Jacob [Bugden].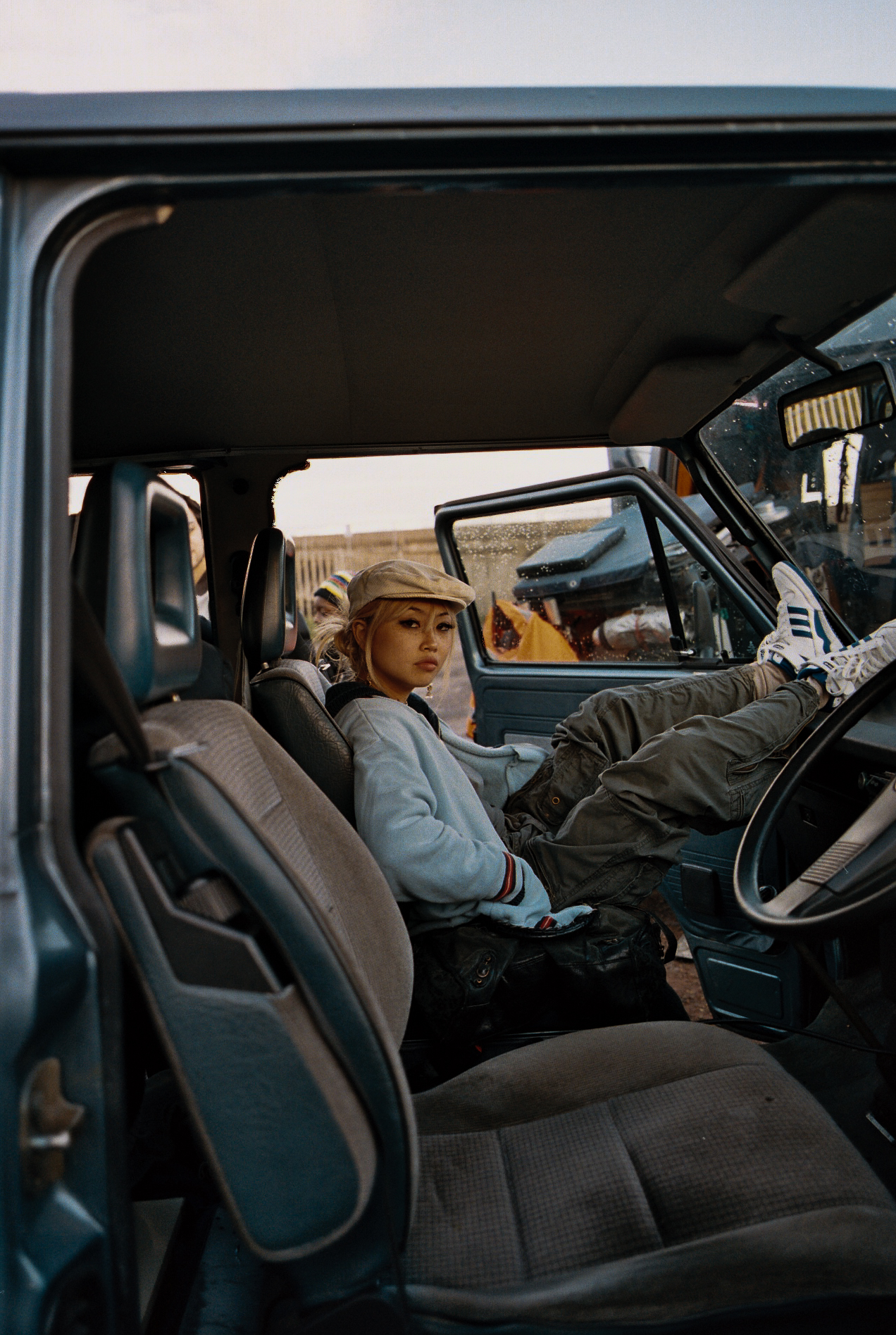 We spoke when you were writing this and you said that Fake It Flowers was basically your whole life in one album. In that vein, what is Our Extended Play to you?
Our Extended Play is exactly how I was feeling then — right after Fake It Flowers. Just little parts of my life. With "Cologne", to be blatantly honest, I just wanted to write a song about sex and finding myself attractive. "Animal Noises" is about the fear of growing up. "Last Day On Earth" is the whole Covid thing. So yeah, the EP is just about how I was feeling in that moment.
Do you think "Cologne" might be the sexiest song you've written?
I think the meaning of the song is about wanting to feel pleasured and wanting to feel loved, you know, by "doing the act". Matty and George really produced the song into sounding like that, into sounding the most mature I've ever sounded, I think, with the breakdown. It was very Cardigans-inspired and the one thing I love about The Cardigans is how linear and mature and just kind of hot they sound. I don't know how else to describe it! They were definitely an inspiration.
One of the lyrics is: "I hate what this song is about". What're you talking about there?
I think it's almost about how I find the whole sexual thing kind of awkward, like talking about it. Especially having my whole life in my music. It's definitely a part of my life that I didn't expect to be talking about but when I wrote it, it just kind of happened. And it's not necessarily wanting sex in a good way — more wanting sex because it makes me feel better about myself, rather than wanting to do it because it's an act of love. Instead, thinking that it would make me feel pretty or just… it's really fucked up. I think writing that song made me realise a lot of stuff.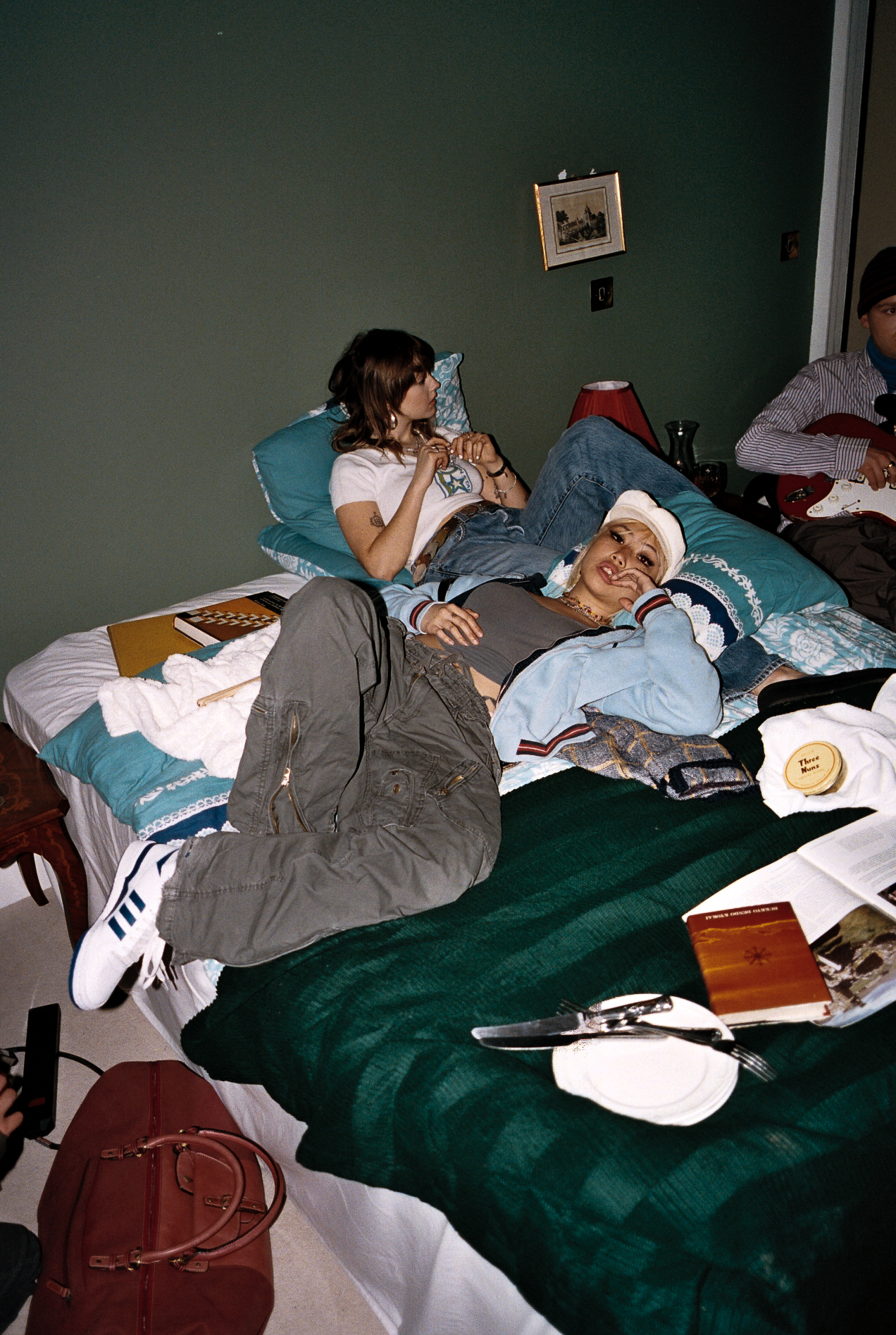 So why did you end up making an action movie music video for a sexy sort-of love song?
I thought it sounded like it could've soundtracked a really fast-paced video. I've always wanted to make an action movie with my friends and it's quite rare that I've had a video other than just of me. I wanted all of my friends in it. I've definitely felt recently that I flourish when I work with other people and I've started properly appreciating my friendships and my relationships. I wanted it to show that togetherness, especially after lockdown. You can do proper shoots now! It was just really nice to be creative with the directors.
Tell us who joins you in the video then!
It's my band; Molly, one of my best friends who goes out with my guitarist; Alex, another good friend of mine who is Jacob's brother; Macwetha, who is actually called Lloyd and is going on tour with me around the UK next year. Then all the old people —- I shouldn't call them old people — all the adults are actors who were really sweet. The guy that I kill at the end, he was my favourite because he had the kindest face, and when I found out I had to kill him I was like, 'Nooo! Please don't make me kill him!'.
Did shooting it make you want to do more acting?
I don't want to be the main character, but yeah, I've always wanted to be in a film. I've always been really interested in it. I think, in the future, I'd love to soundtrack a film or just be involved in one somehow. My boyfriend directs and I just love watching everything come to life on set.
Were there any key movie references for you?
Bottlerocket was a really big reference. Then, styling-wise and atmosphere-wise, it was more Spaced… you know, the TV show with Simon Pegg? It's one of the best TV shows ever and that was a major inspiration. I like all the movies Simon Pegg is in, Edgar Wright films basically. I love all that stuff.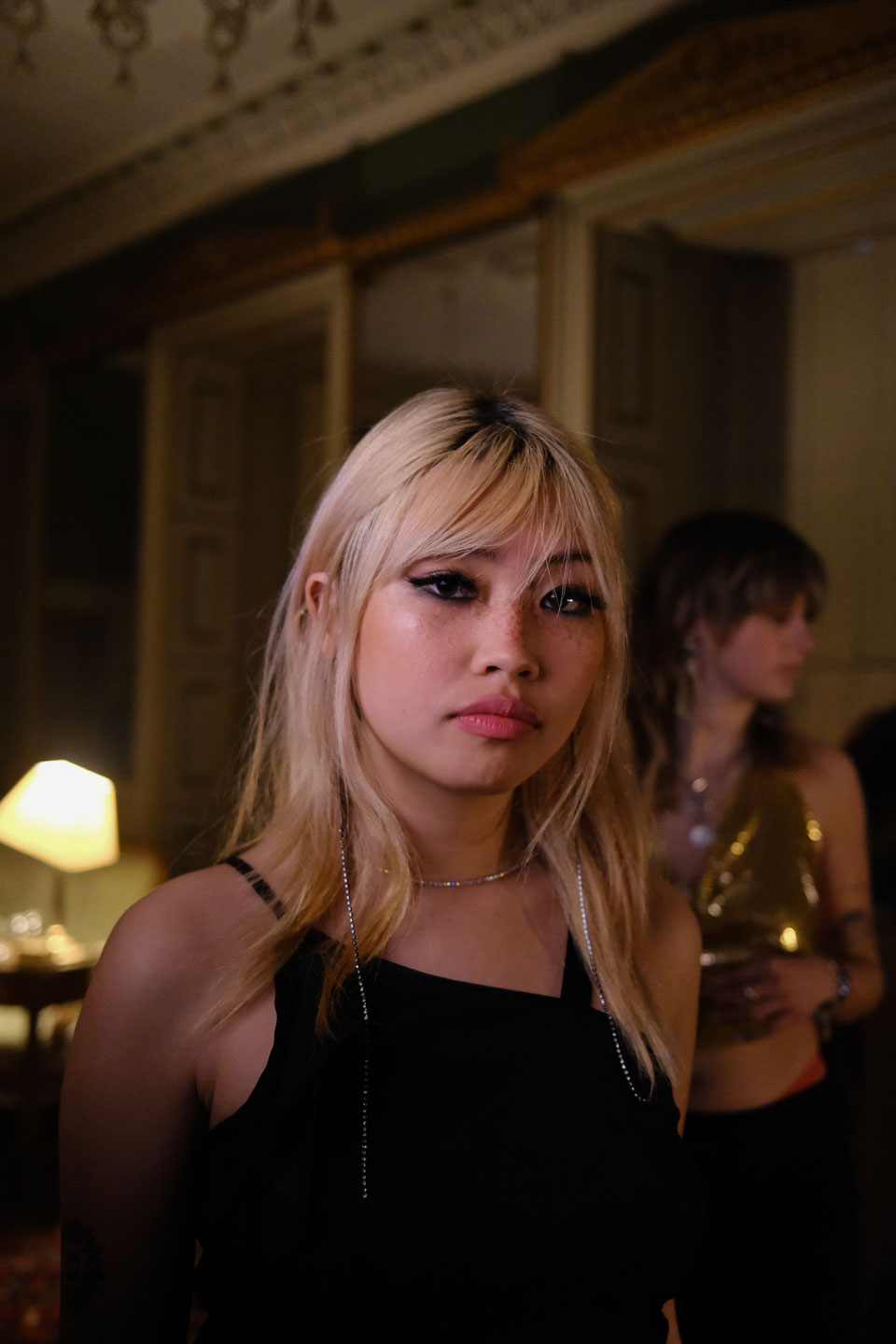 Is there a particular lyric on the EP that means the most to you?
I think any lyric from "Animal Noises". I just remember me and Matty going really ham and it being really personal to me; we talked a lot about growing up. At the time I was just about to turn 20 and it felt like I couldn't do the things I was doing when I was 16, 17. I couldn't make the same mistakes again because I have no excuse anymore. I'm 21 now but you get what I mean. There's a lyric in the chorus that goes: "I guess I'm getting too old for this / I miss making animal noises for you". There's a sense of innocence to that. It's the fear of not being able to do stupid, innocent things with someone you love because you fear how people will view you at the age you are. Just stupid shit like that but stuff that really holds importance in my life.
And it turns out, you can do stupid stuff forever and it's totally fine!
Exactly. It's purely insecurity and I should just not think about it.
It's a great song though, and one you'll probably be playing on the tour that seems to last right through Autumn and Winter(!) How long has it been since you played an actual gig to an actual audience?
Oh my god, not counting live streamed things, it's been just over two years since I played a show. It's ridiculous. I'm kind of shitting myself.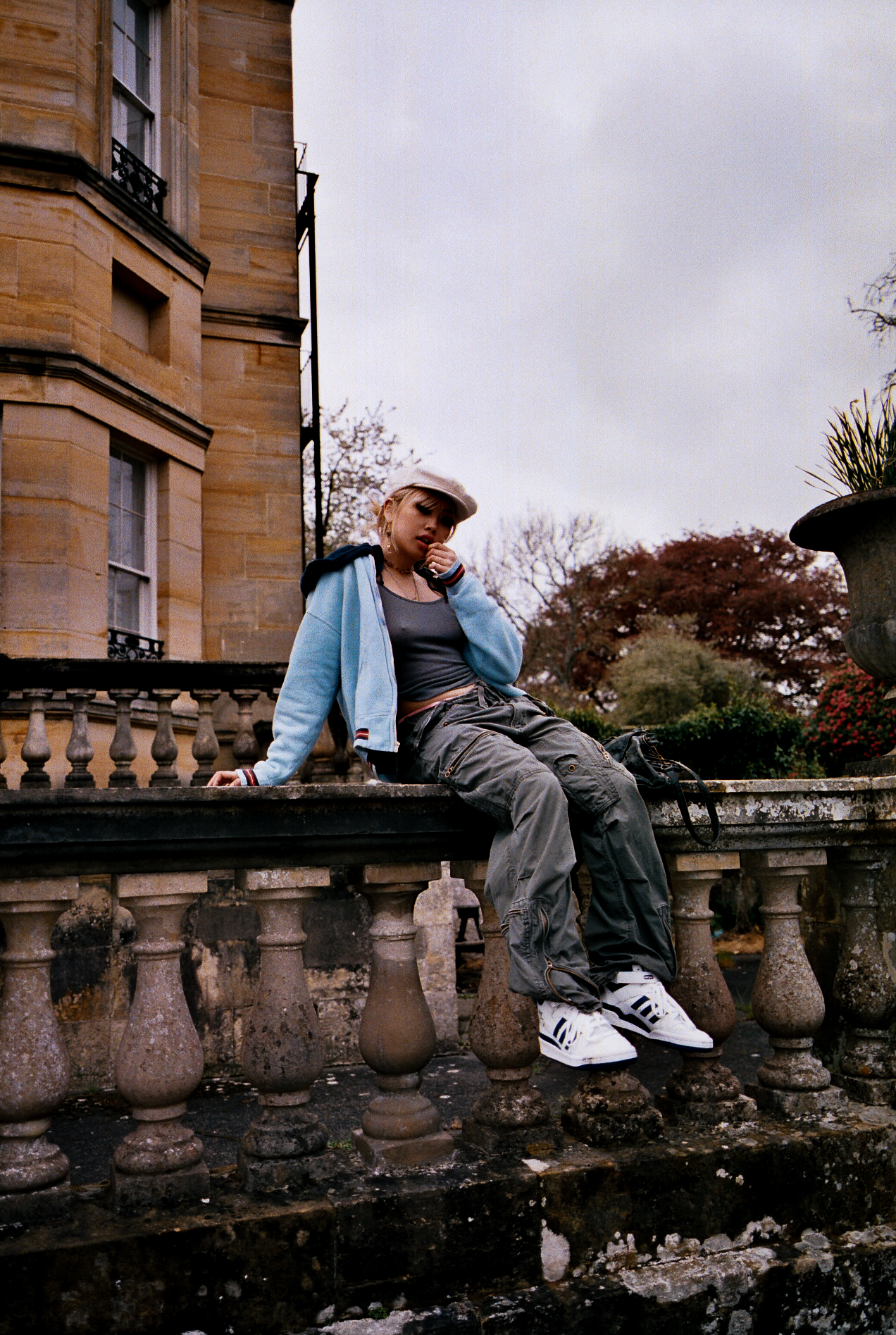 Do you remember how to do it?
I don't even know. I mean, the band and I are so excited about playing live and I know people are dying to go to gigs again, so I feel like even if we played complete shit but had the time of our lives, it would be such a great atmosphere that it wouldn't even matter.
I think you're right. And you must be excited to attend gigs too, right?
Yes. That's the one thing that I felt a bit stupid about over lockdown, the fact that that I didn't watch a lot of shows before Covid. I just didn't think about going to shows because I was too busy playing shows all the time. You realise how much of everything you take for granted.
Well it sounds like you're about to start making up for that.
Yeah, I'm just really excited to go on tour and put this EP out. Our Extended Play definitely marks a growing period for me — there's a lot of learning and self-growth there. It's just four songs but it really helped me.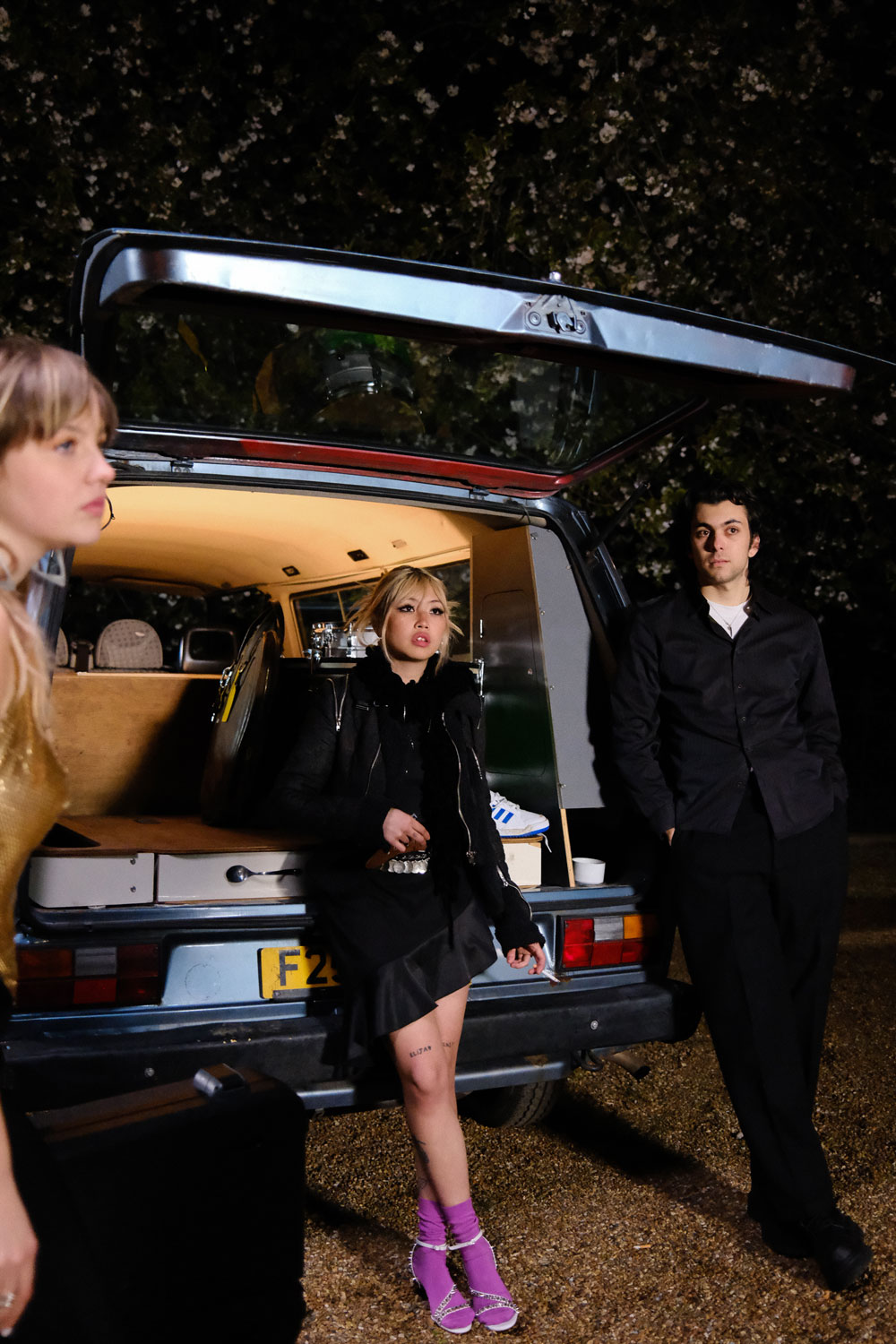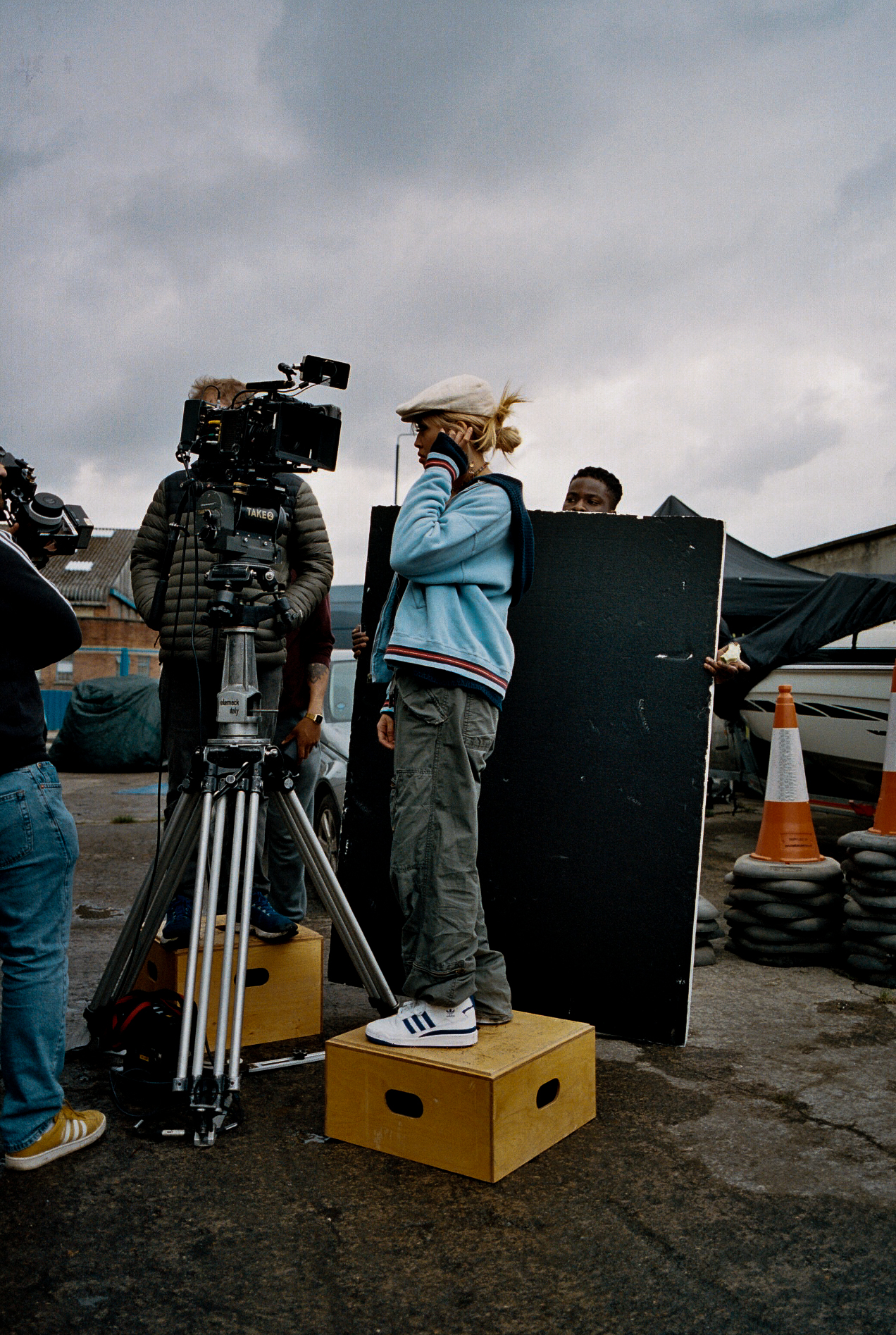 Follow i-D on Instagram and TikTok for more music interviews.

Credits
---
Photography Chad McLean​
Tagged: