JW Anderson SS22 is an an ode to the lost generation of British adolescence
There's more to Jonathan Anderson's latest menswear collection than meets the eye.
Few have done digital fashion week -- a term we hope never to hear again after this year -- quite like Jonathan Anderson. While the rest of the industry has panic-filmed and impatiently awaited the return to normal (whatever that means), the Northern Irish designer has created shows in boxes, on walls, in newspapers and books, and now, for his SS22 JW Anderson collection, in school portrait-style card frames, shot by none other than Juergen Teller.
You know, the kind of pictures that your mum would order from a school letter of you grinning against a mottled greyish-blue backdrop. Except, Jonathan and Juergen's images are far from uniform. The designer's collection is all about bold, uplifting 'best in class' colours and styling — hitting "a juvenile note" as the show notes put it.
His collection was an ode to British adolescence, and that feeling of being stuck at home with nothing to do but to escape into your own interior, imaginary world. "I was thinking about rebellion and going against the establishment, which you have to do in any form of creativity," Jonathan explained in a preview. "I was trying to think of myself at university, and when you leave home and discover yourself, you have no parameters of what is good or bad on you, in terms of clothing. One thing I have had in my head when I see young people, is I imagine if I was at university right now. You can't go out clubbing, meet new friends, have sex with different people, all that self-discovery. Are we at risk of losing a generation through this pandemic, just by them not being able to interact in a normal capacity?"
The answer is a resounding YES, Jonathan. Young people are not okay. And yet, one of things to have emerged in the last year is a sense of digital experimentation and expression via communities formed on social media platforms. Case in point: the JW Anderson cardigan worn by Harry Styles that spurred countless kids to take up knitting and make their own version at home during lockdown last year (the original has since been acquired by the V&A museum). It was the best of times, it was the worst of times, et cetera, et cetera. A generation may have had their rite-of-passage, coming-of-age adventures slipped from beneath them, but they have remained resilient in the face of it, and they're more interested in the way they present themselves to the world — albeit digitally instead of IRL — than ever before.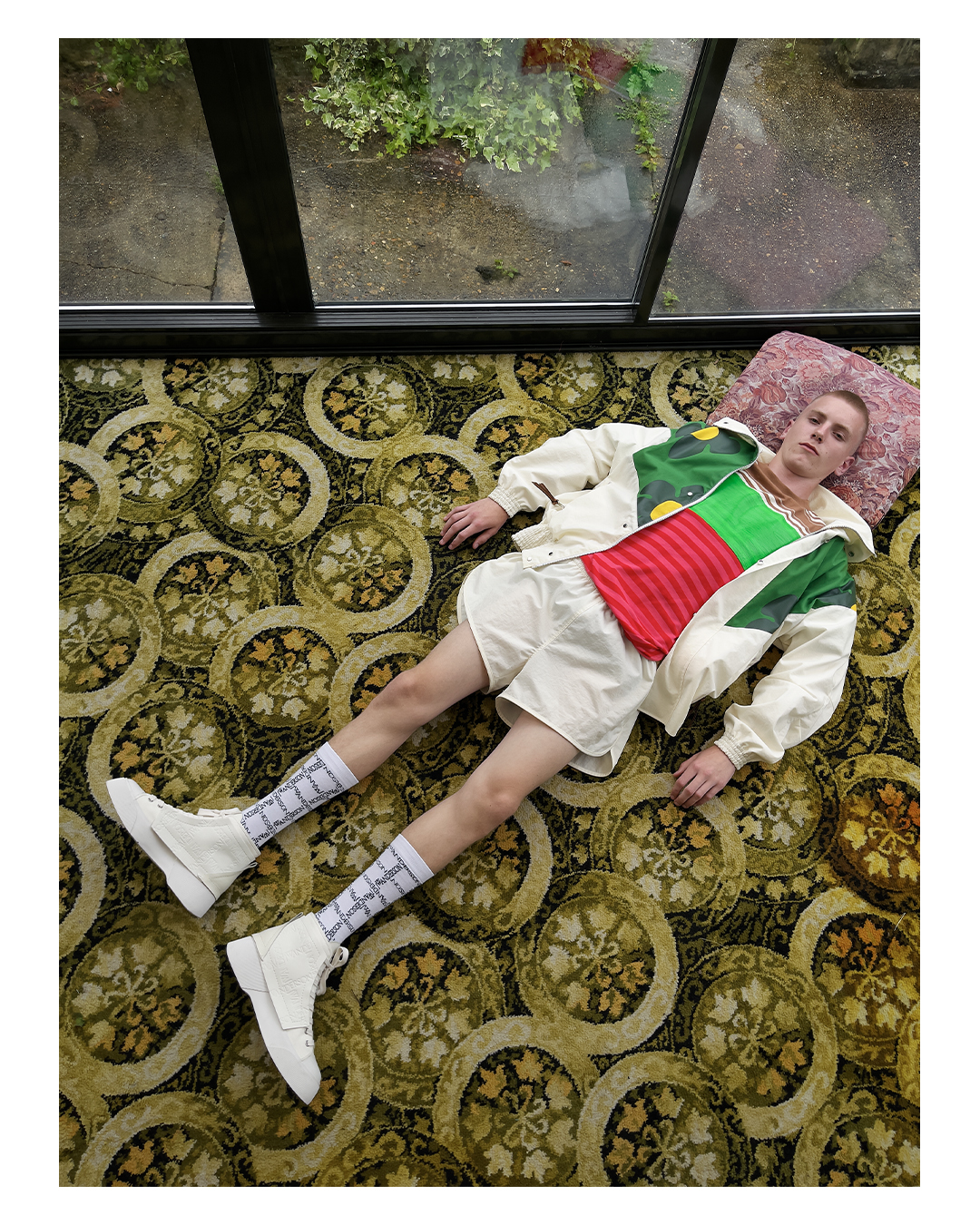 So, it's fitting that the images capture the domestic delirium of being stuck at home, all dressed up with nowhere to go. "This collection is almost like taking a hairbrush and singing into the mirror, and going into your wardrobe and trying things on," Jonathan continued. "There is a part of me that is obsessed by that: the idea of normality within clothing that when you decontextualise it, it becomes something else. By Juergen shooting the kid on the British floral carpet, juxtaposed by the frames, it becomes a conceptual act in itself. The clothing is not conceptual but the execution is conceptual."
As for the clothes, they are all things bright and fun. There are micro-length running shorts (not dissimilar to the style favoured by Juergen) that continue to cement the SS22 season's rep as the thirstiest, skimpiest menswear season in recent years. There are also JWA-monogrammed socks-and-sandals, graffiti-emblazoned colourful sweaters, and zip-up tracksuits with ballooned trousers that have a laddish, suburban sensibility. "The protagonist is a lad, caught in the moment when sexuality awakens, captured in states of altered domesticity… There is palpable ambiguity, and provocative wrongness."
In other words, it's a celebration of all things Bad Taste — the kind of clothes that teenagers wear ironically, so wrong that they could be turned into something incredibly right for right now. Hence the strawberries. Yes, the recurring leitmotif throughout it all is a saturated strawberry print. You may recall that last year, Lirika Matoshi's strawberry dress went viral on TikTok and came to symbolise a youthful embrace of cottagecore. The New York Times described it as "something Marie Antoinette would wear if she were a modern-day influencer". Cue an onslaught of strawberry motifs in fashion (and even a weird TikTok trend that saw people submerging their strawbs in salted water to reveal creepy-crawlies buried within).
For Jonathan, however, it symbolised kitsch — and specifically, a very British kind of kitsch (think strawberries and cream, Cath Kidson, strawberry jams at village fairs, strawberry picking day outs). He wanted to turn it into an "obsessional print" and treat it like a club symbol, almost like a smiley face. Plus, "it actually makes you smile," he grinned. Sometimes, that's what you need when you're staying at home.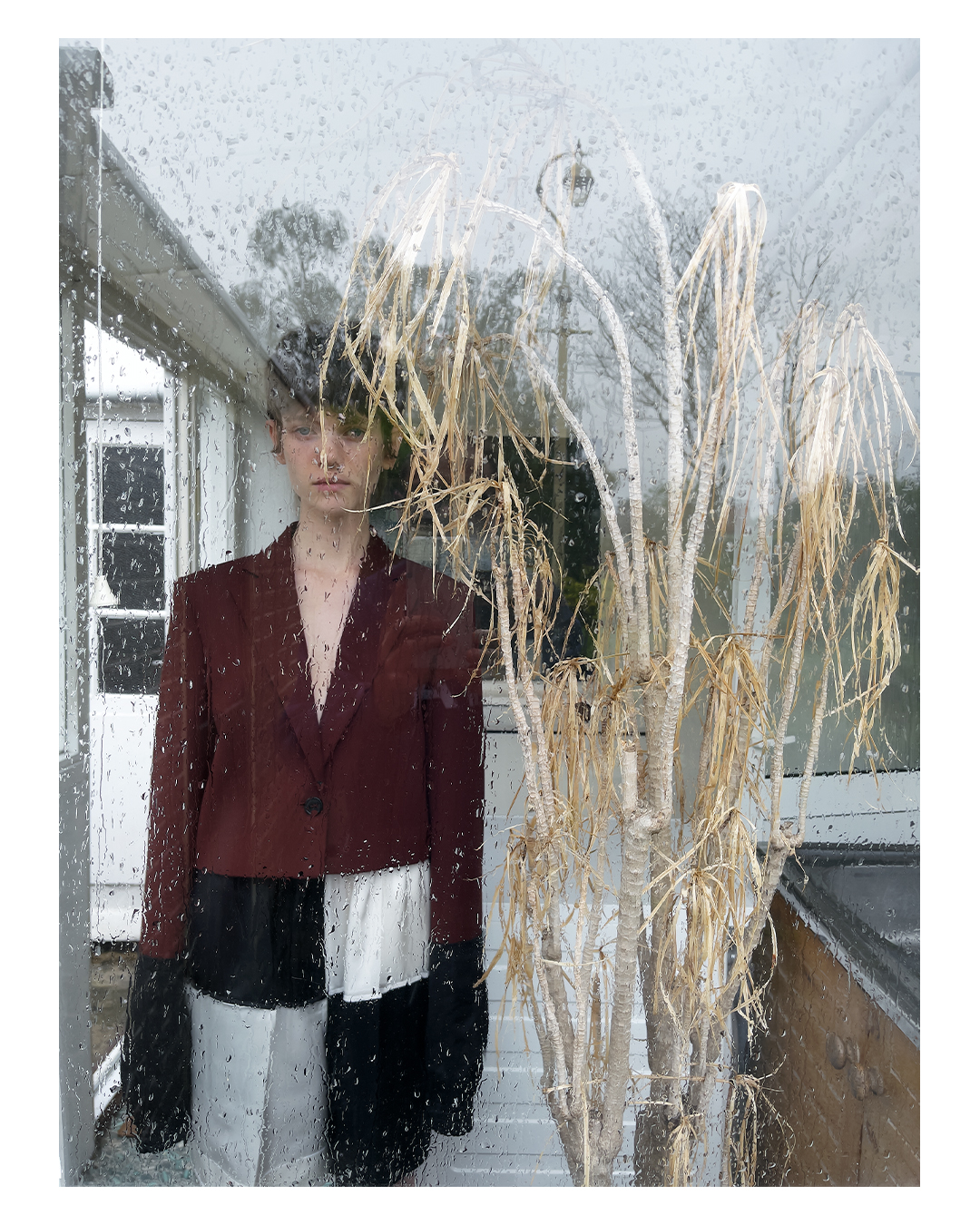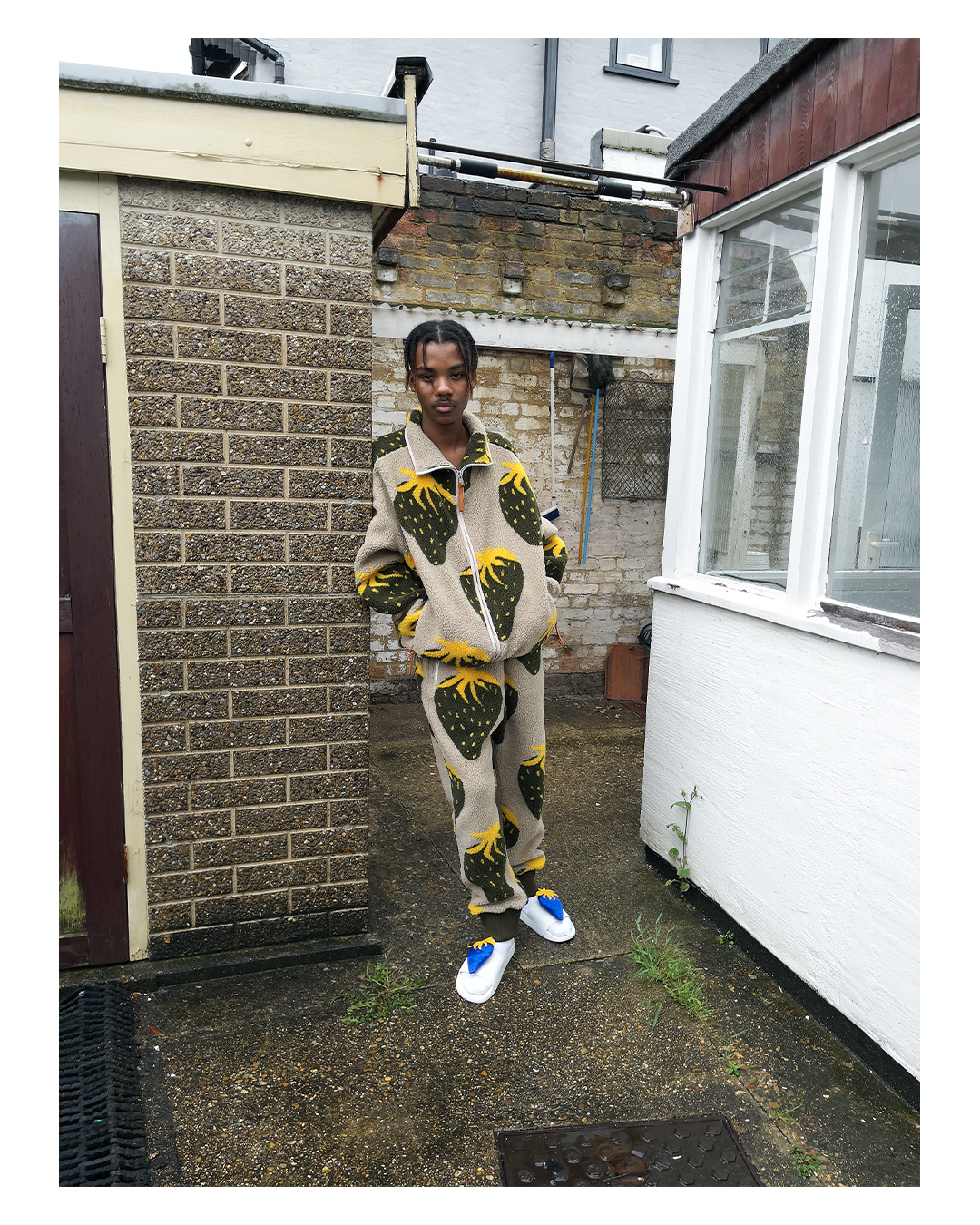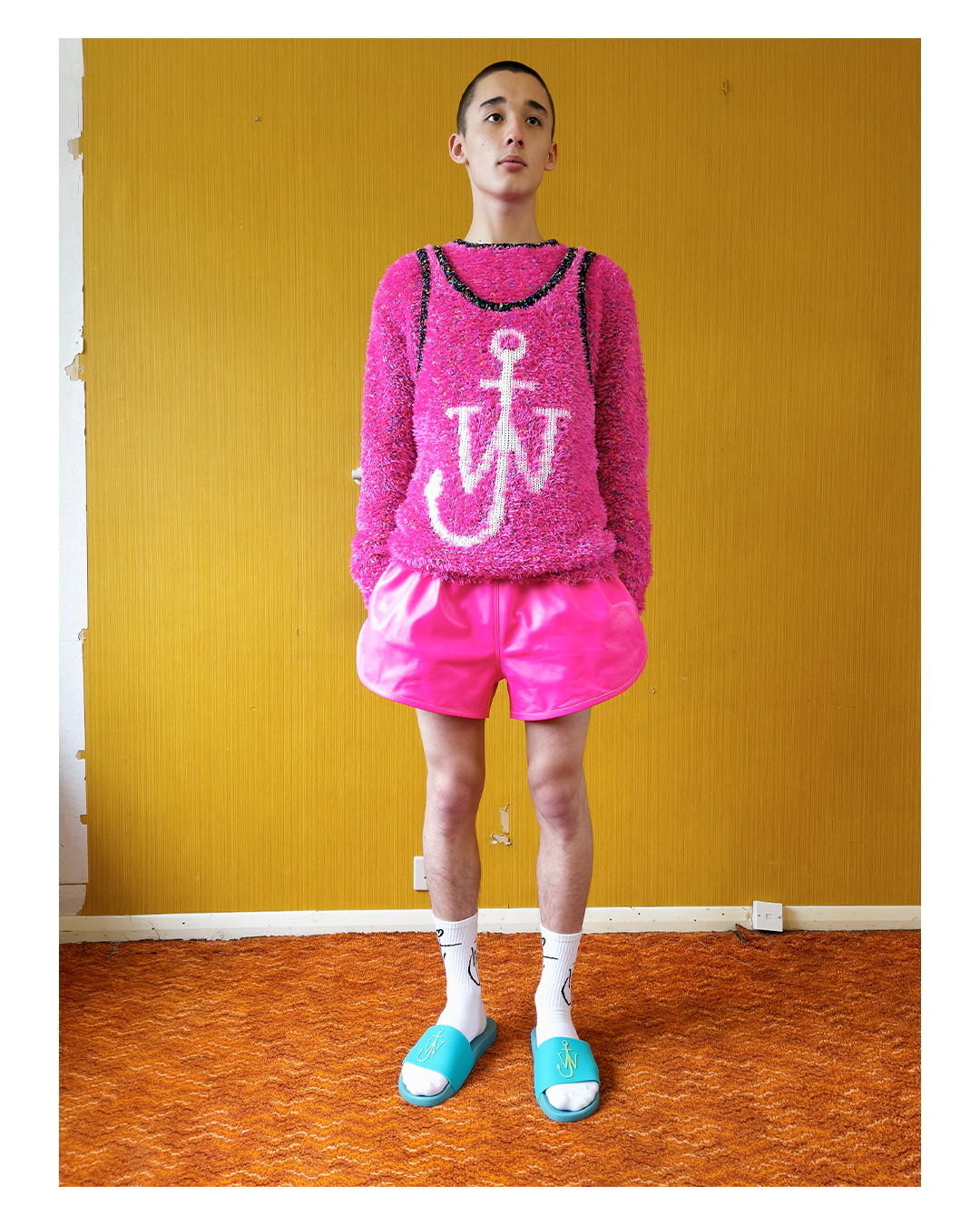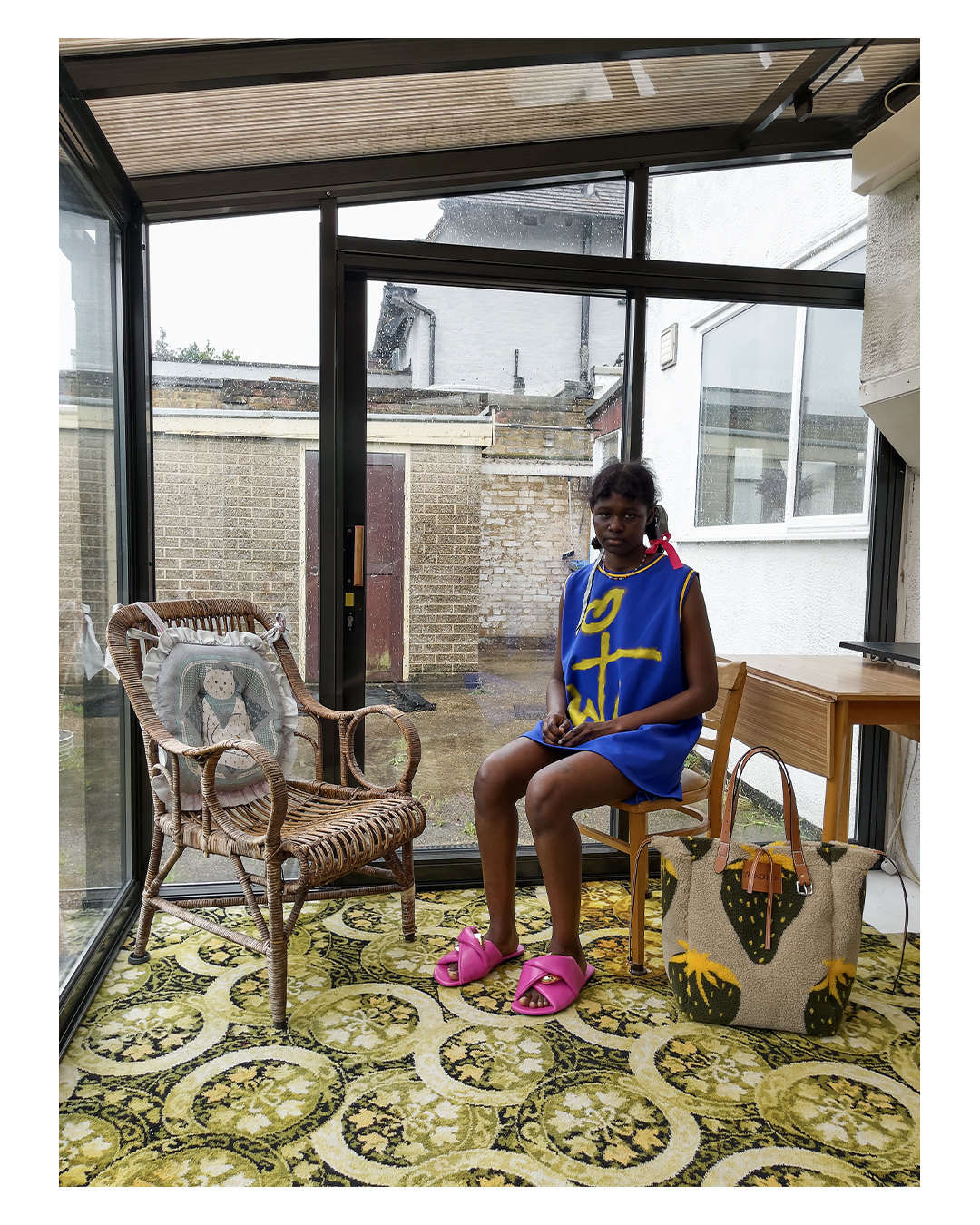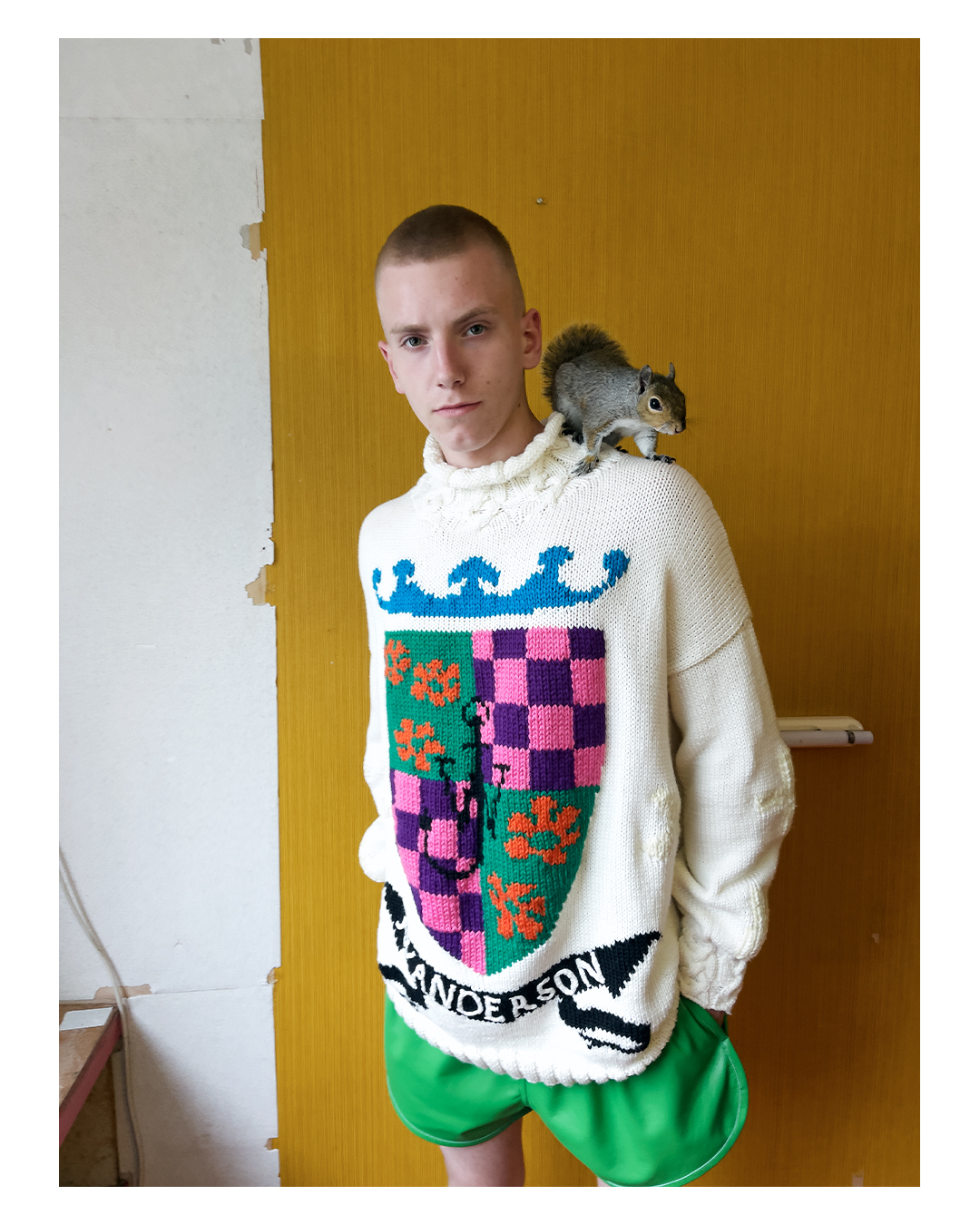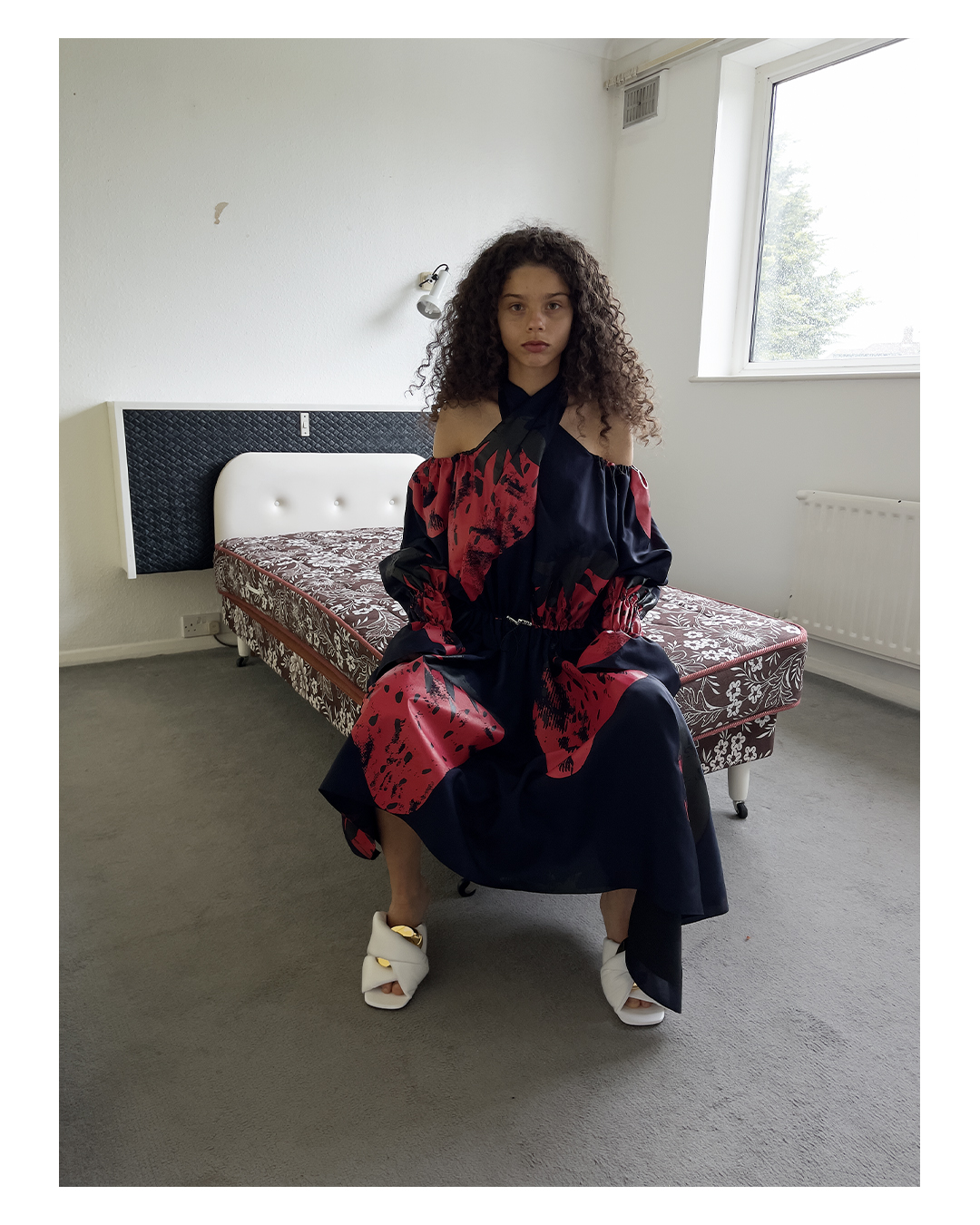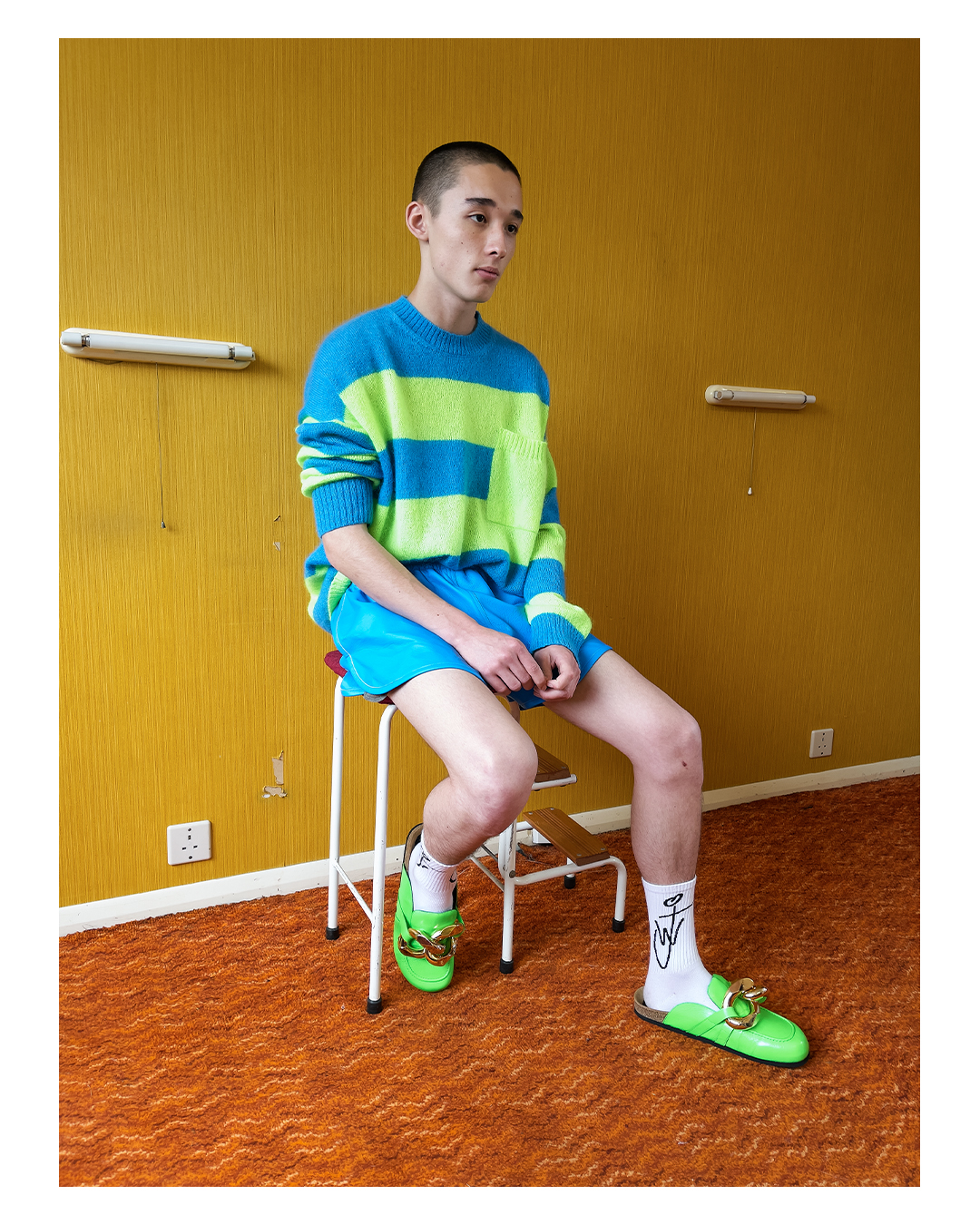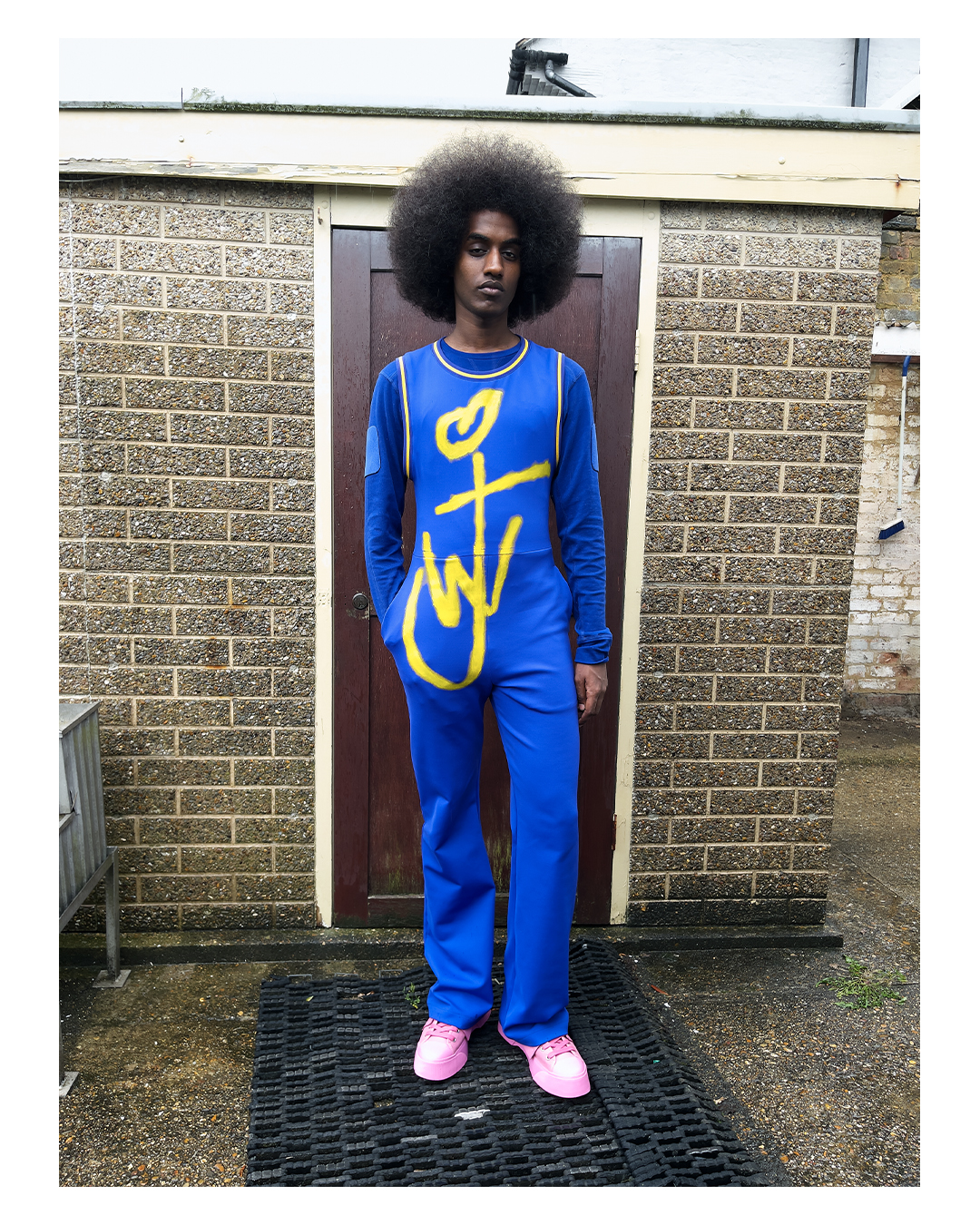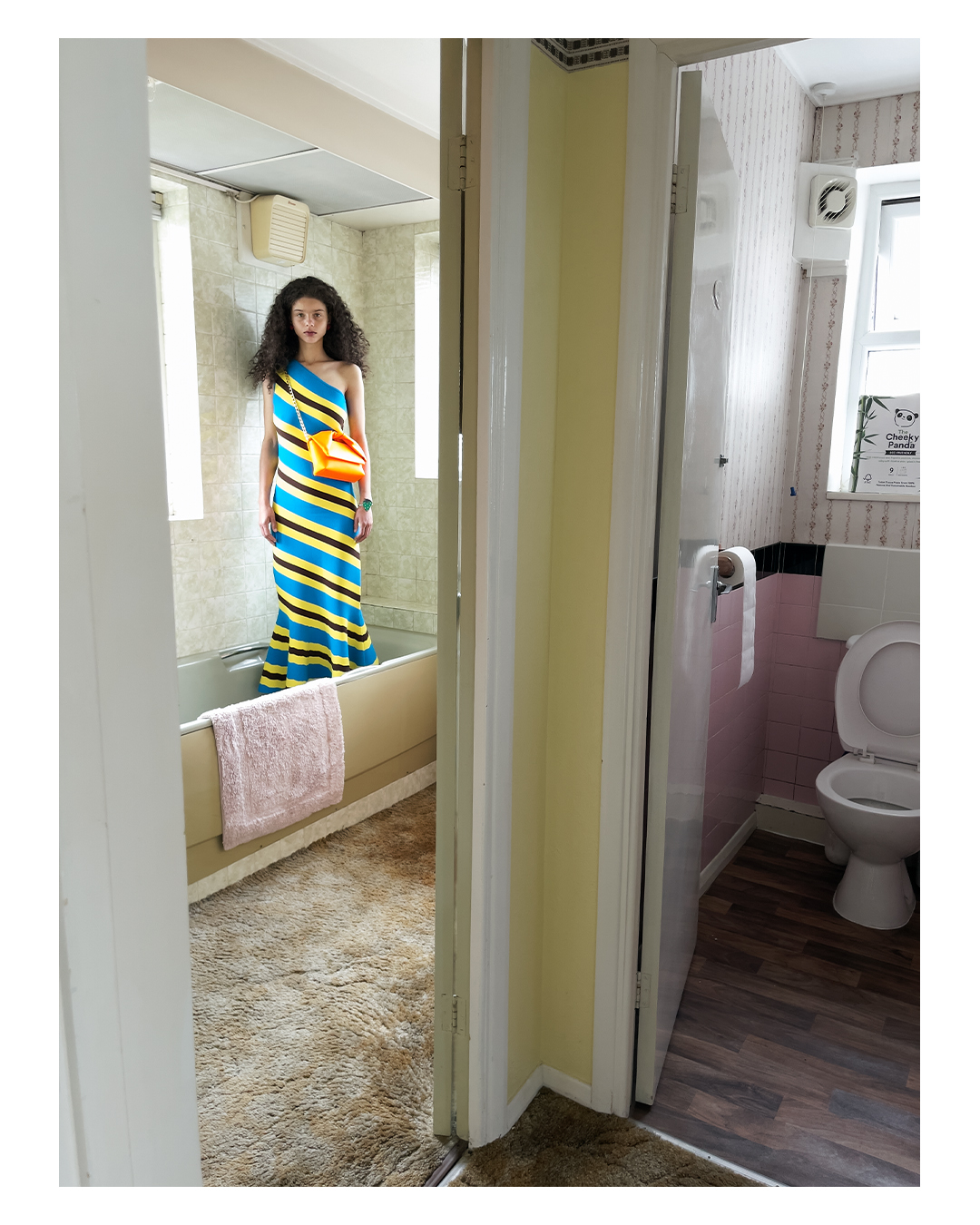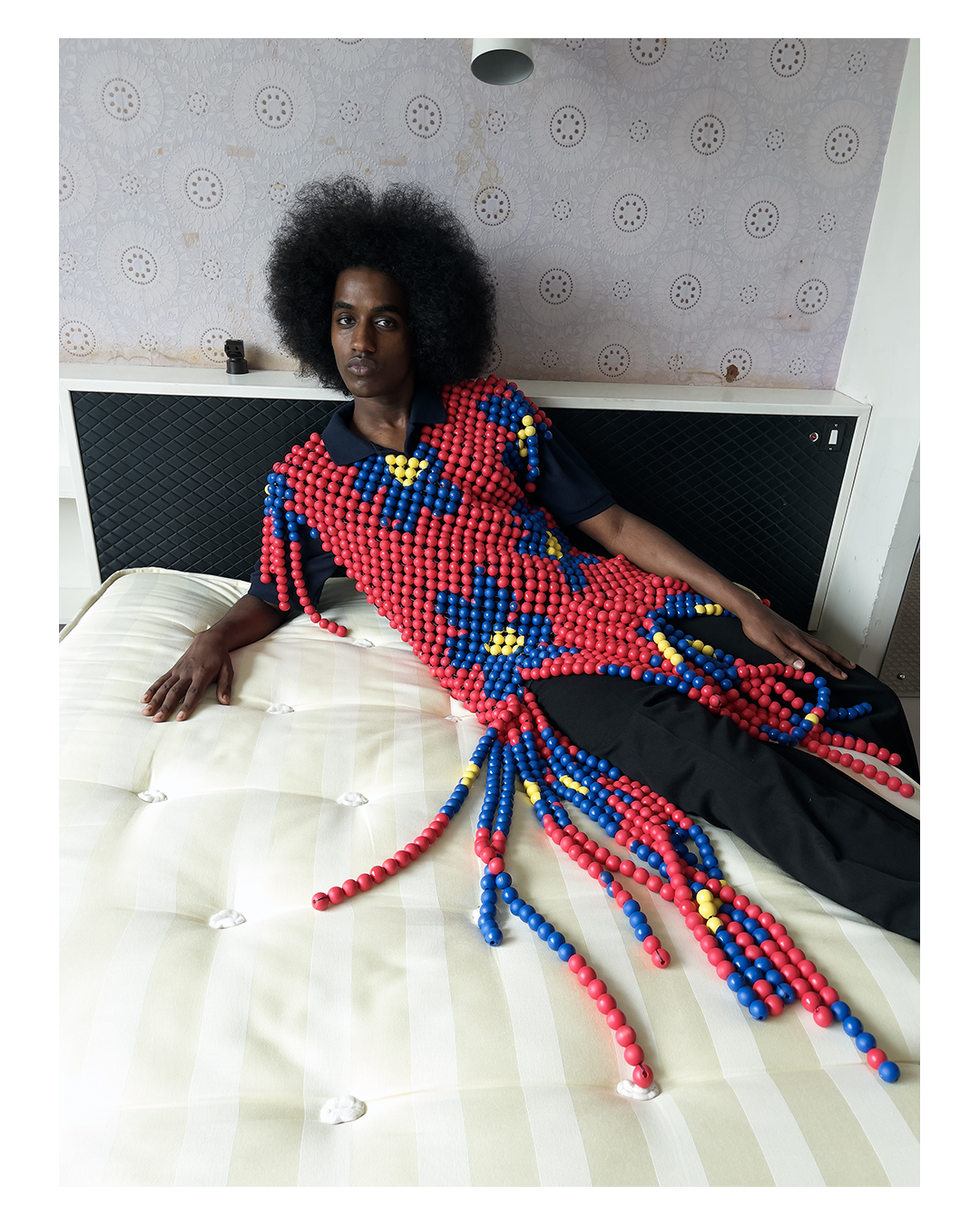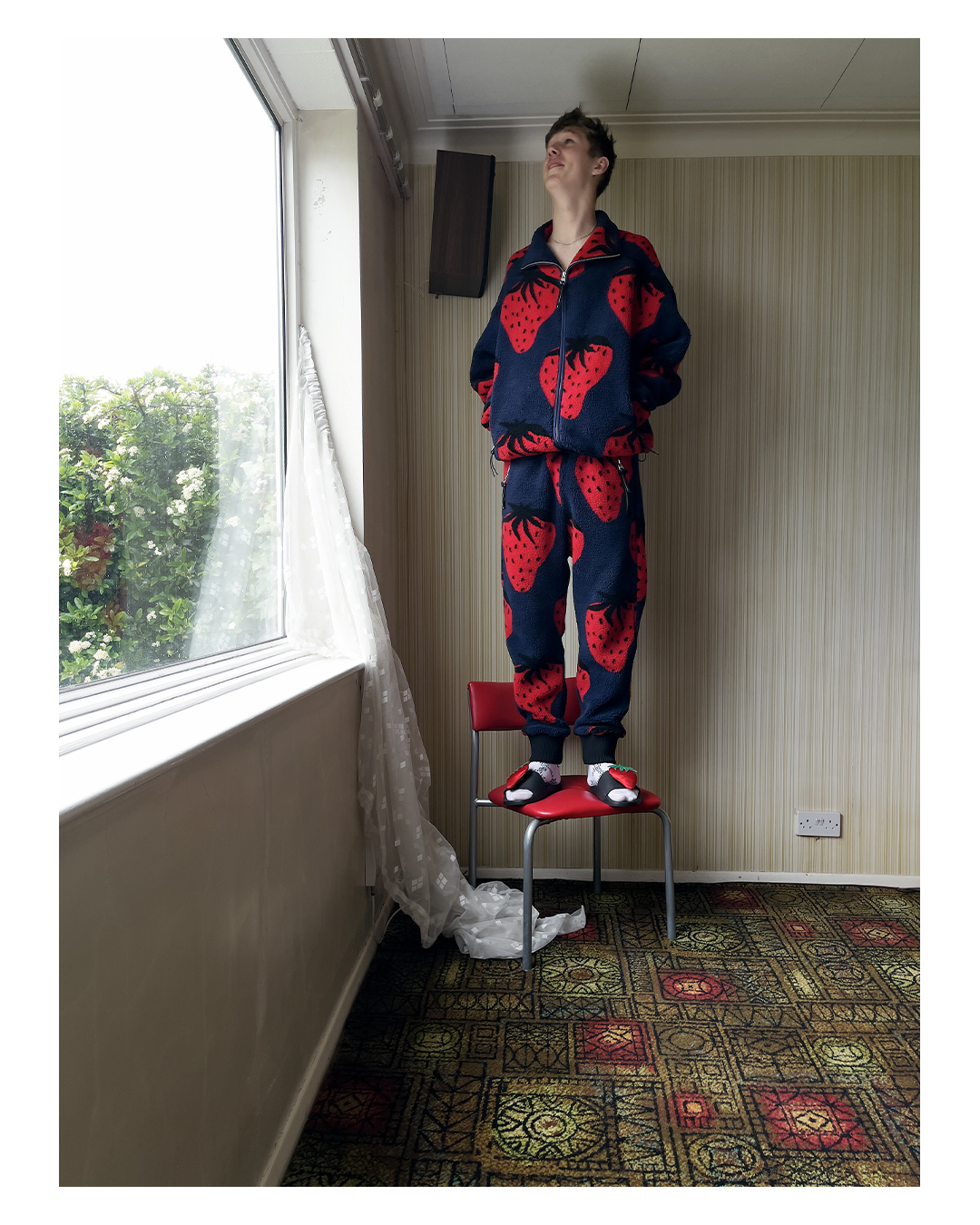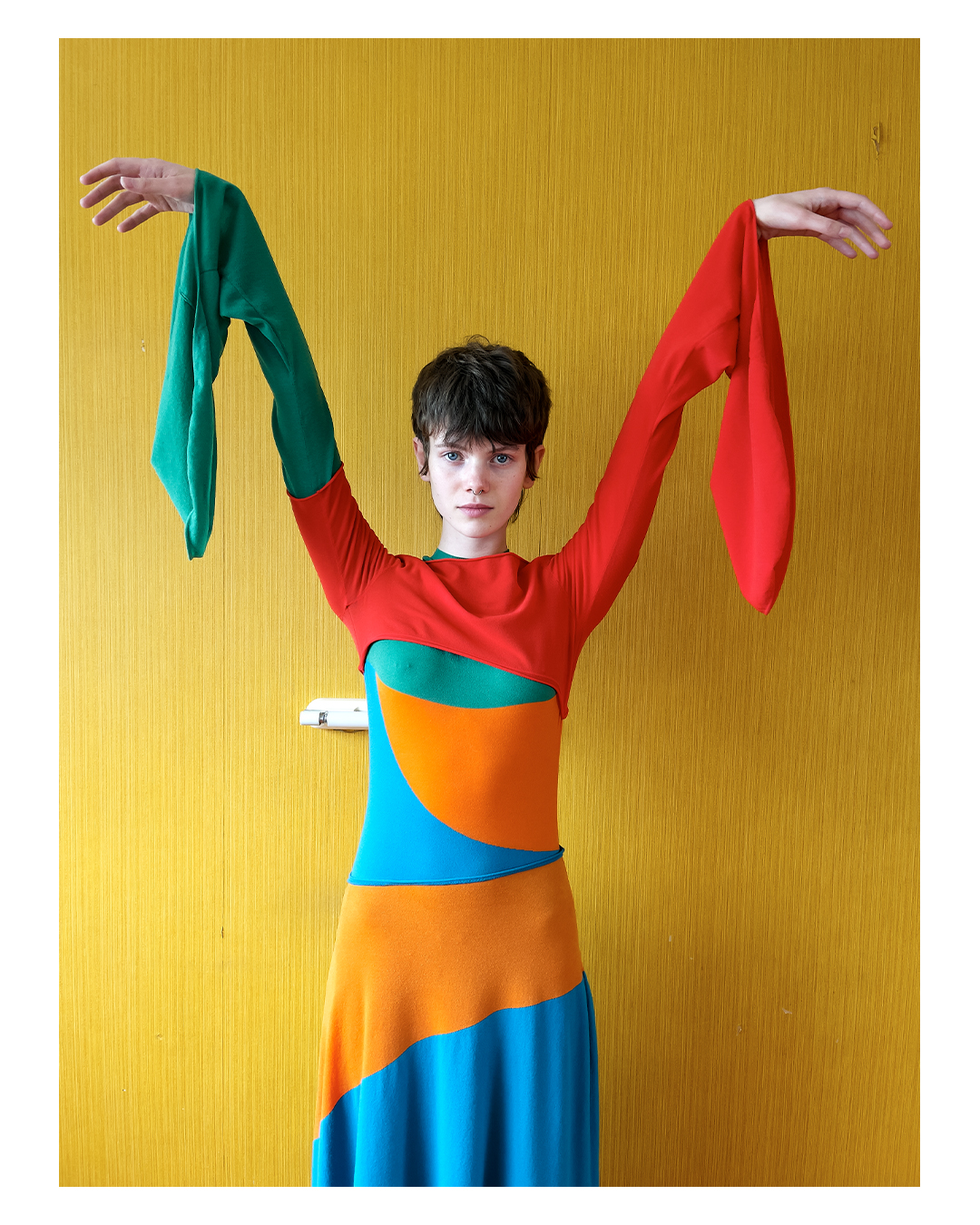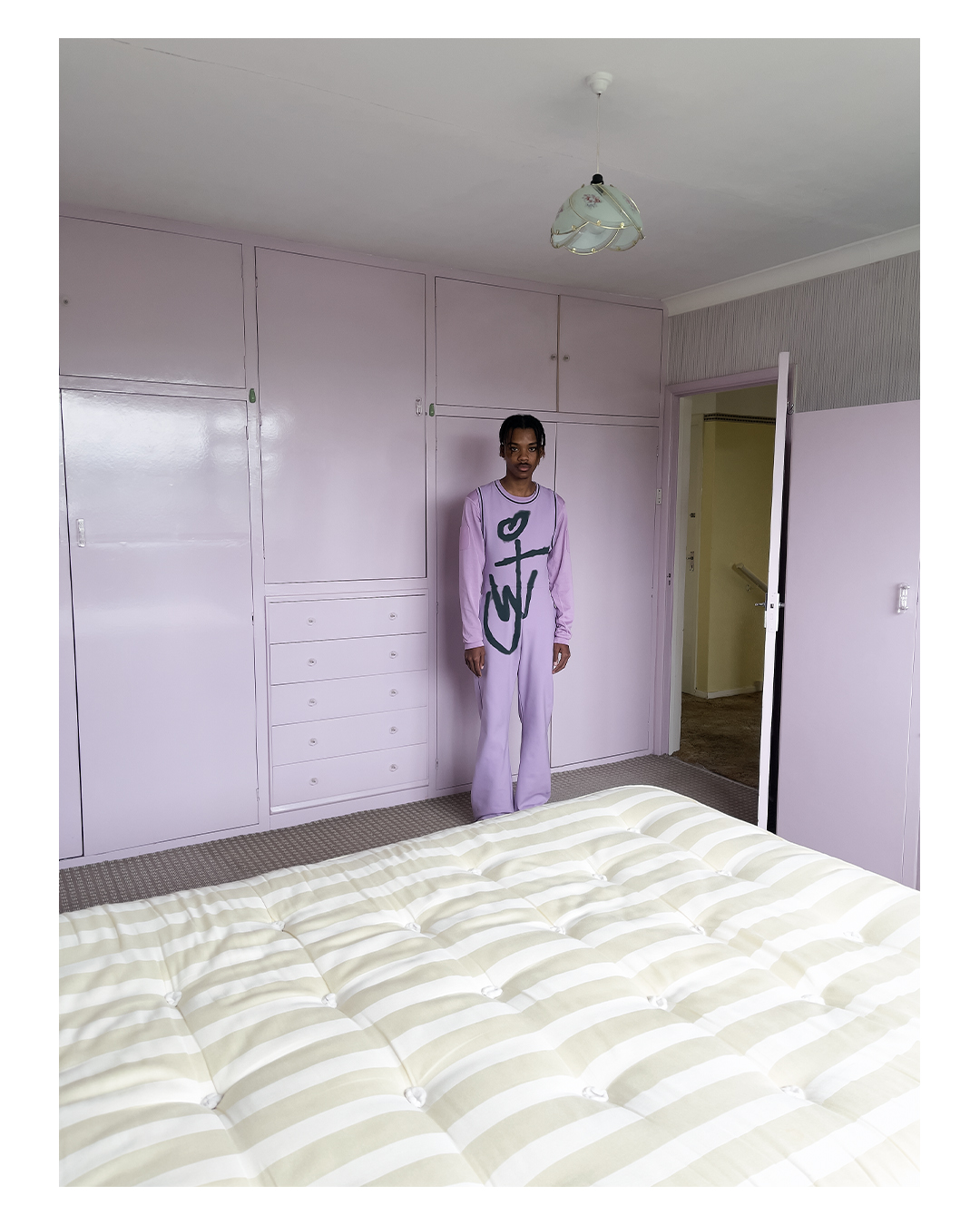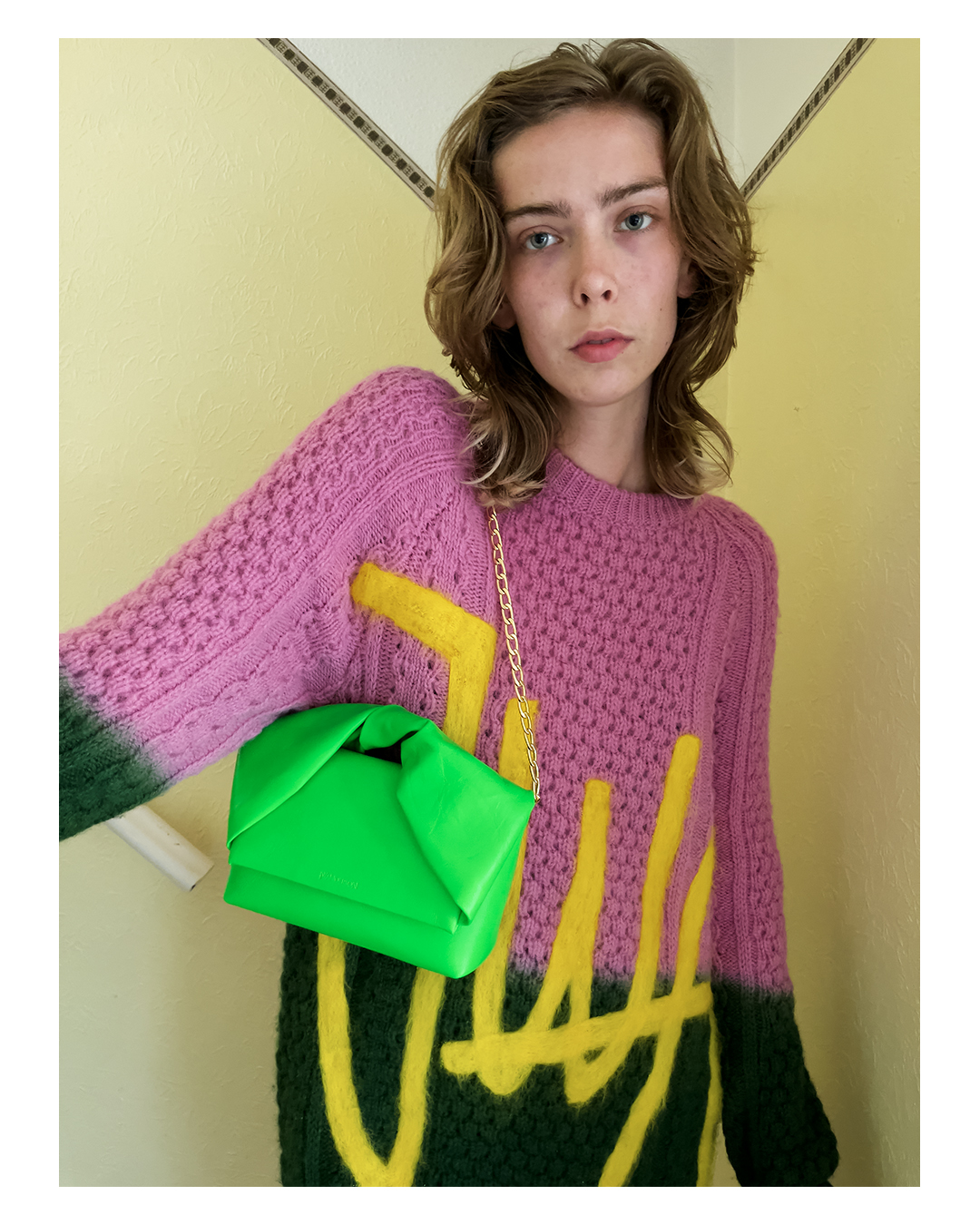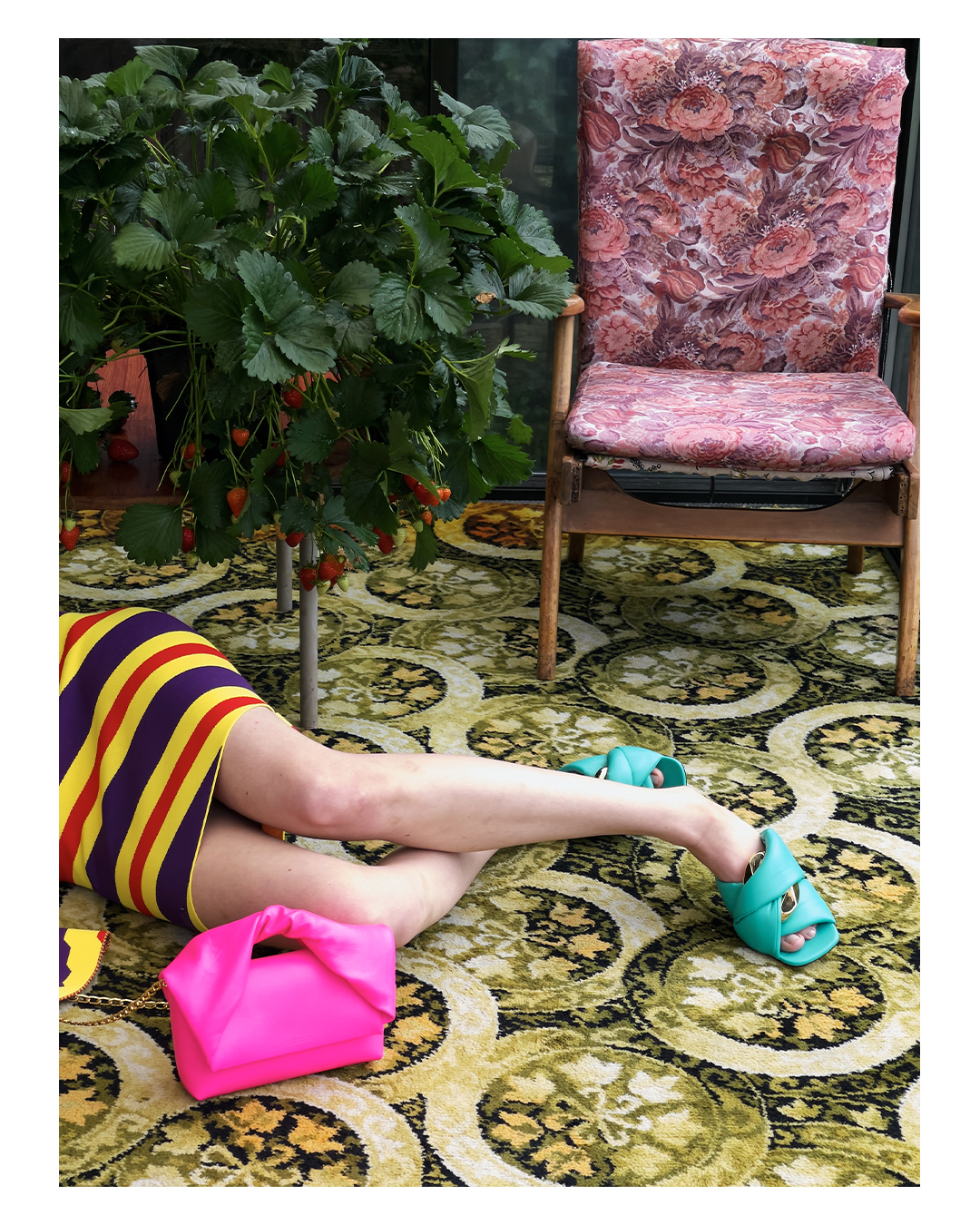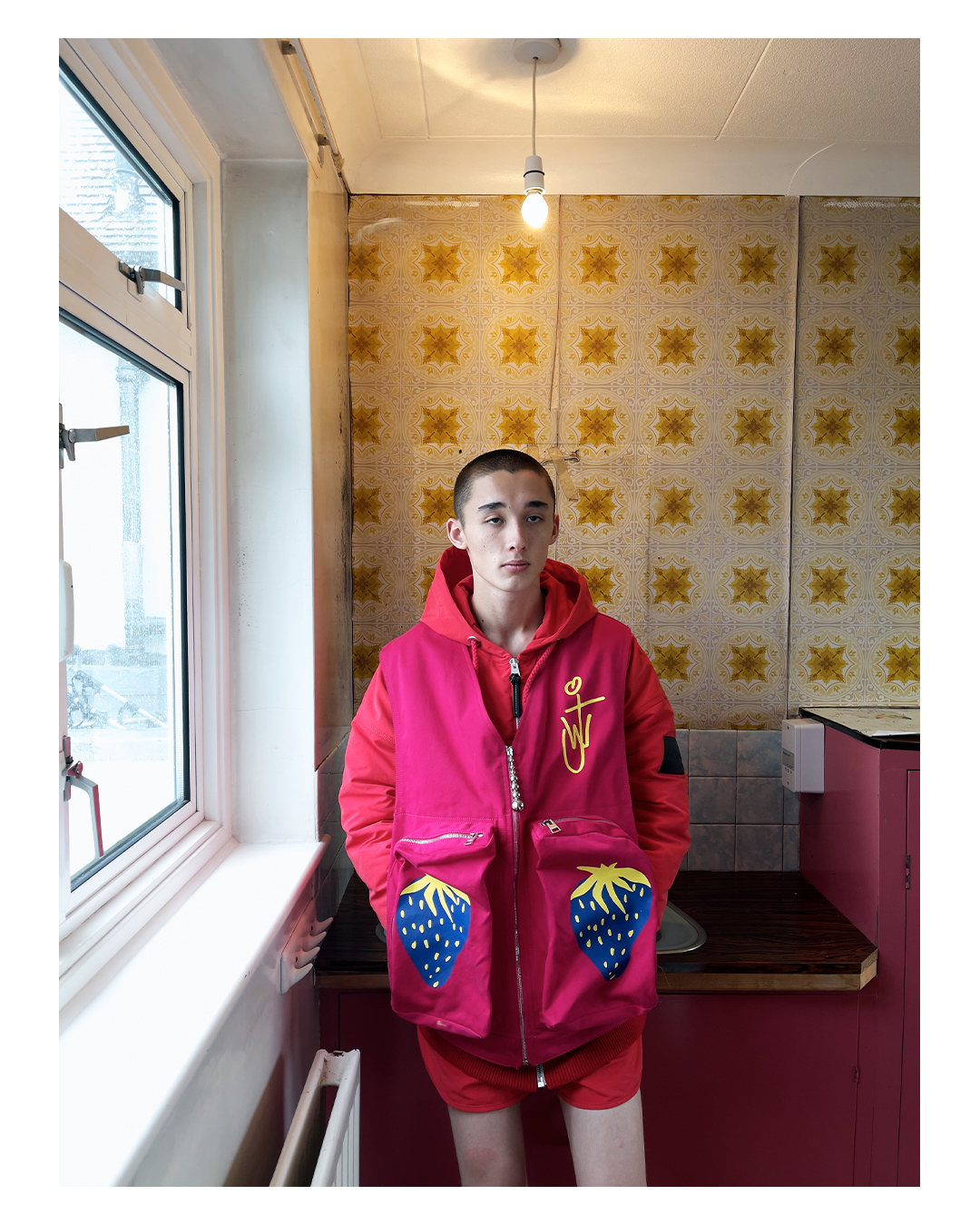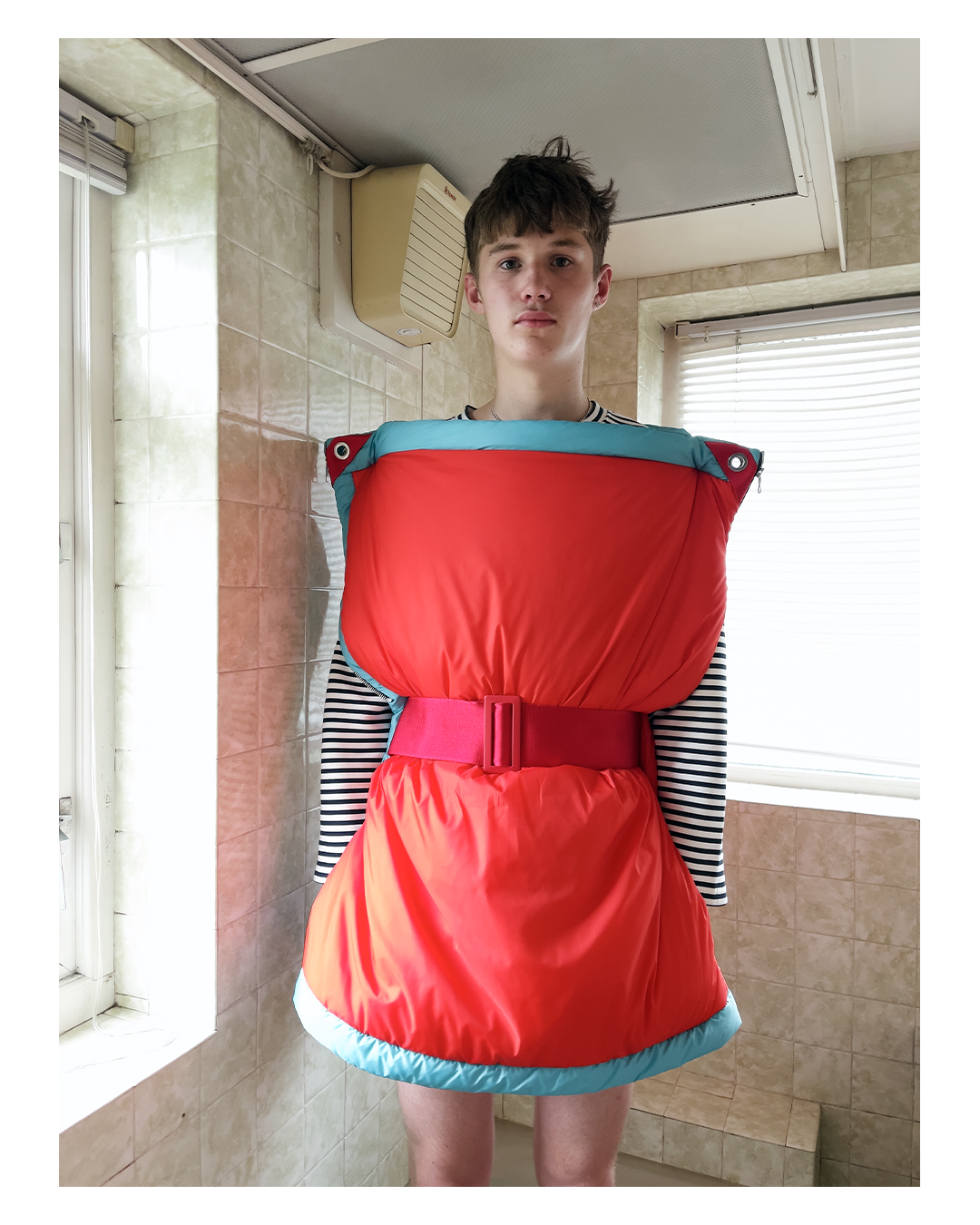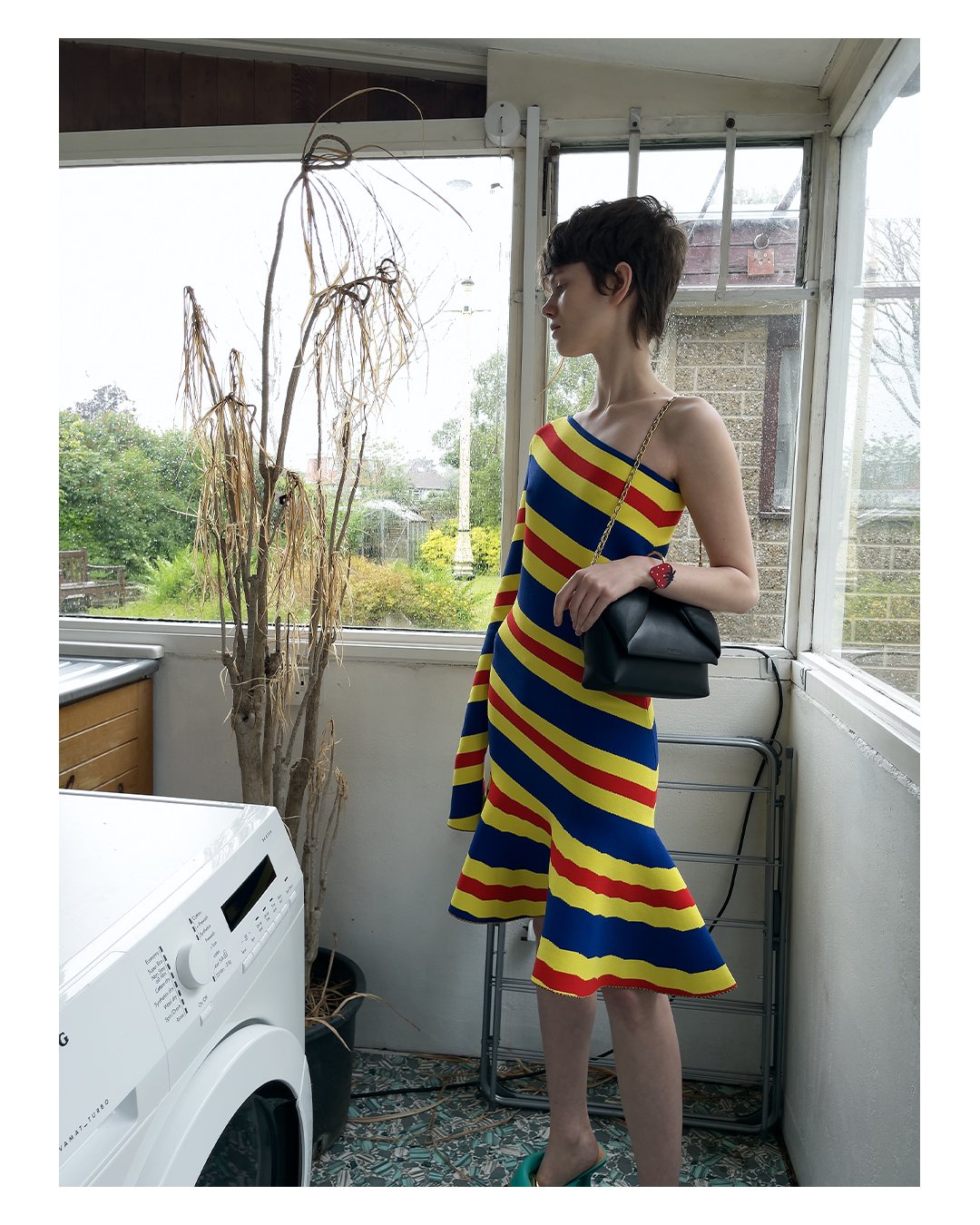 Credits
---
All images courtesy of JW Anderson / Juergen Teller