Teezee on creating his Nollywood-inspired EP
The Lagos musician has come to define the city's alté sound over the past decade. With 'Arrested by Love', Teezee is more experimental than ever.
|
18 February 2022, 8:00am
Photography
Teezee, the pioneering afro-fusion artist, is one of the leaders of Nigeria's alté musical subculture, one defined by the very fact that its sporadic sounds struggle to fit under one sonic umbrella. But having taken it globally (he now lives between Lagos and London), he's back with a new project. Arrested by Love, a boisterous, multilayered, and intensely vulnerable 9-track EP that sees the musician centre himself for the first time.
It's a Saturday afternoon in Lagos, and Teezee and I are talking over Zoom, cameras off, separated by the lagoon that cleaves between Lagos' mainland (where I am) and the islands (where Teezee now resides). Arrested by Love is Teezee at his most experimental: a diverse sonic offering, sometimes working within the eclectic alté sound, but oftentimes veering out of it into more mainstream material. Amapiano, punk-rock, early 2000s afro-pop and afro-trap all make an appearance. "I like to experiment and push the borders of sound and style," he says. "So I embody any project I'm in. I feel like I'm a method actor."
The side this project demonstrates of Teezee is one he's had time to nurture. At first releasing he released tracks with longtime friends Fresh L and Boj, who worked as a collective known as DRB LasGidi and whose prolific 15-year run placed them at the centre of the alté movement. Although many have framed Teezee's solo career as a symptom of DRB disbanding, he insists that the collective remains intact. They're simply continuing to grow their craft separately, while keeping in touch and providing support to each other.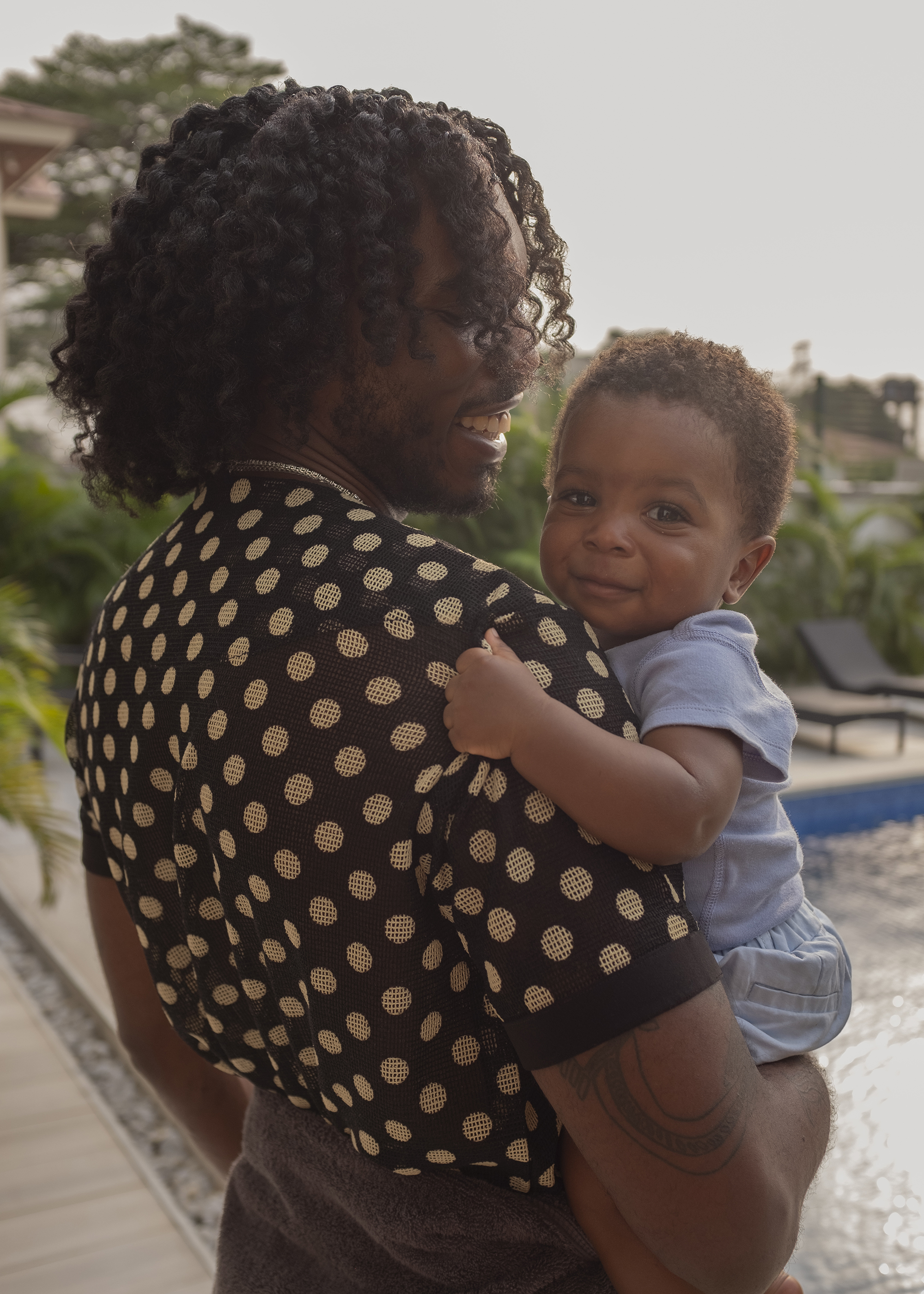 "We never took a break," Teezee says. "We're individuals that came together to create, so it's never [something we've considered]. Those guys have been [and are] still my closest collaborators, they are the first people I send my music to." That being said, Teezee does admit that creating alone in the meantime has helped him grow. It's given him a chance to "create something that's fully me."
Arrested by Love – a title inspired by a 2004 Nollywood movie he stumbled on while bingeing the famous genre during lockdown — soaking up their over-the-top cinematography and authentic Nigerian storytelling — is the product of that process. The EP is narrative-driven, formed like a film script, Teezee says, touching on themes of friendship, community, legacy, family (both chosen and blood-related), identity and love.
"Nothin 2 Somethin", a catchy afro-trap tune featuring afro-pop star Teni The Entertainer and Midas The Jagaban, is about friendship and the importance of one's personal circle. "New Government", a sharp, braggadocious track, is an announcement of the arrival of a new wave of creative powers, with an assist from fellow alté stars Prettyboy D-O and Kofi Mole.
"This was a very vulnerable creative experience for me," he says. "I really wanted to put my all on the table and leave no stone unturned. So, you know, you have to talk about the good, the bad and the ugly. That's just human nature. I only want to tell real stories… [for] people to feel like this is an honest piece of work."
"What I was really doing when I was making [this EP] was trying to build a world that connects young black talents from everywhere," he continues. "Kind of bringing them into my own world, which is something I felt like I've always done, even beyond music. The EP is a really new sonic landscape for Naija."
Despite this pan-African and global outlook, the music is, crucially, about home. Aside from being where Teezee grew up, for "Fresh Prince of Lasgidi", Lagos plays a vital part. "[It's] is one of the most magical cities in the world," he says. "As a country, kind of like the EP, there is like a juxtaposition of worlds. There's extreme joy and fun and happiness in Lagos at the same time, and there's [also] extreme sadness, pain and tragedy. Those two things coexist in chaotic harmony."
"The message I'm trying to transmit through the project is love… friendship and self-love, you know?" Teezee finishes with. "Feeling worth within yourself, not seeking validation from others; being a free spirit."
Credits
---
Photography Stephen Tayo
Follow i-D on Instagram and TikTok for more on alté and Nigeria.