How Telfar TV shut down NYFW
The latest chapter in the Telfar revolution will be televised.
|
18 February 2022, 1:46pm
Though he'd already been in business for nearly ten years, Telfar's Spring 2015 collection was the first in his career to be recorded on now-defunct style.com. The review praised his approach to deconstructing and reimagining American basics, yet closed with a skeptical question: will it sell? "Not to the masses," the writer guessed, "like Clemens dreams."
Flash forward to 2020, when the Telfar Shopping Bag made Oprah's list of favorite things, followed by a moment on the CBS Morning Show that followed the designer and Gayle King—who he'd dressed in a yellow bucket hat, his iconic asymmetrical top, and "thigh hole" jeans—riding Citibikes through the streets of Brooklyn. In the segment, she asks him to explain his approachable price points, suggesting that he could charge much more, as a lower third beams the headline "Fashion For Everyone." Appearances on Good Day New York, Wendy Williams, and the shoulders of Issa Rae, Beyonce, Sonja Morgan of Real Housewives of New York, and Alexandria Ocasio Cortez (to name only a relative few) seemed to suggest that the label was, in fact, fully viable for the masses.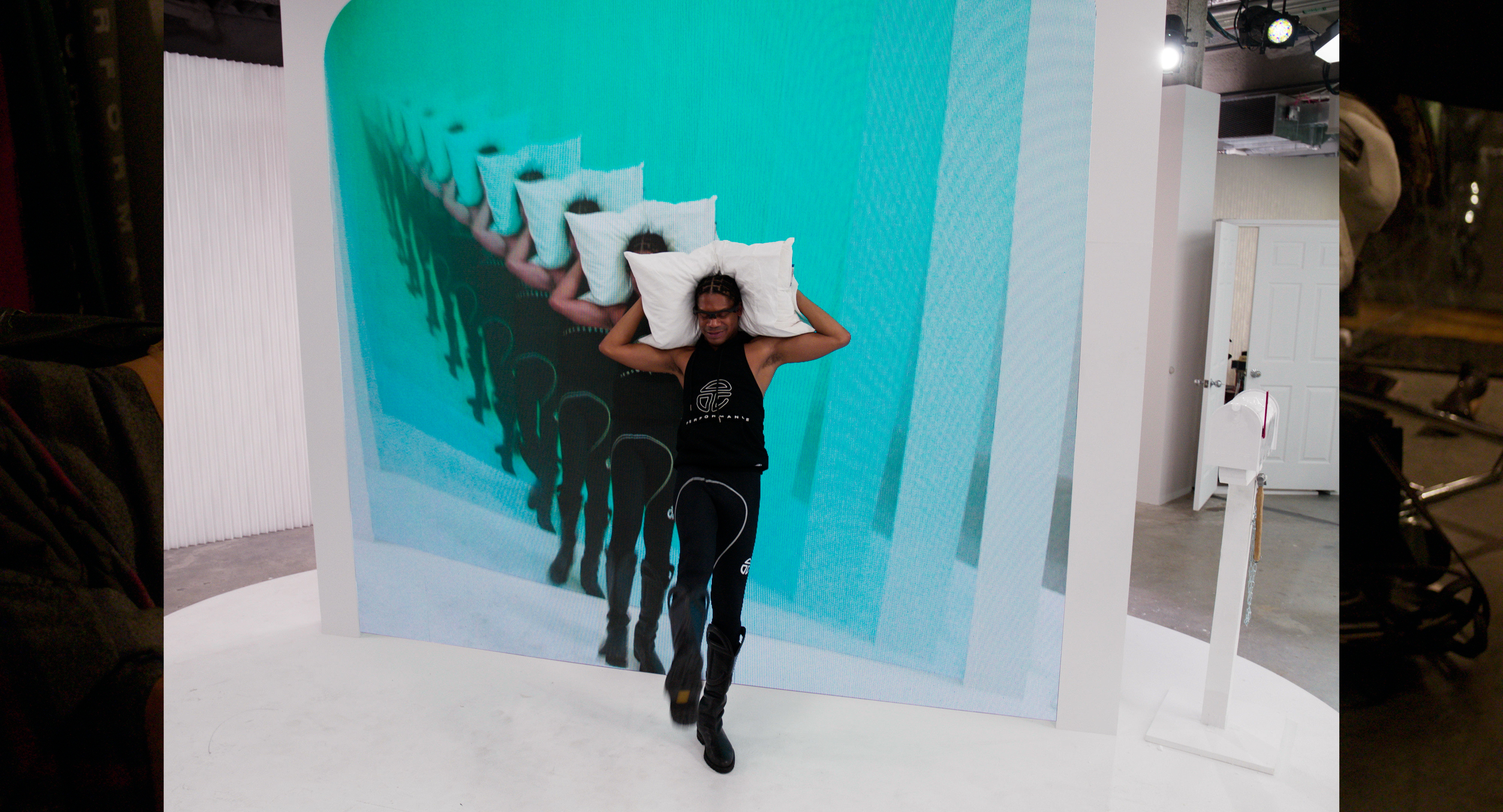 After putting runway shows on pause for the past two years, Telfar and brand co-leads Baback Radboy and Avena Gallagher presented an event on Wednesday entitled "WOW" at South Street Seaport's Pier 17. In part, this NYFW finale was the release of a trailer that documented the production of their "ongoing improvisational, non-extractive cinema practice" called Telfar TV, which launched last fall in collaboration with The Umma Chroma, "a Black cinema commune" led by Terence Nance. The screening was punctuated by user-generated content sent in by viewers, voiceovers from Black scholars, poets, and artists, and live video-call footage of exuberant customers gagging for new colorways and real-time product "drips". One woman squealed in jubilation after learning she'd just won a new shopping bag in chocolate brown during a game show interstitial simulating Wheel of Fortune. Another superfan, surrounded by the treasured Telfar wares she'd worked to collect over time, danced with abandon in a large Telfar dustbag stamped with his logo.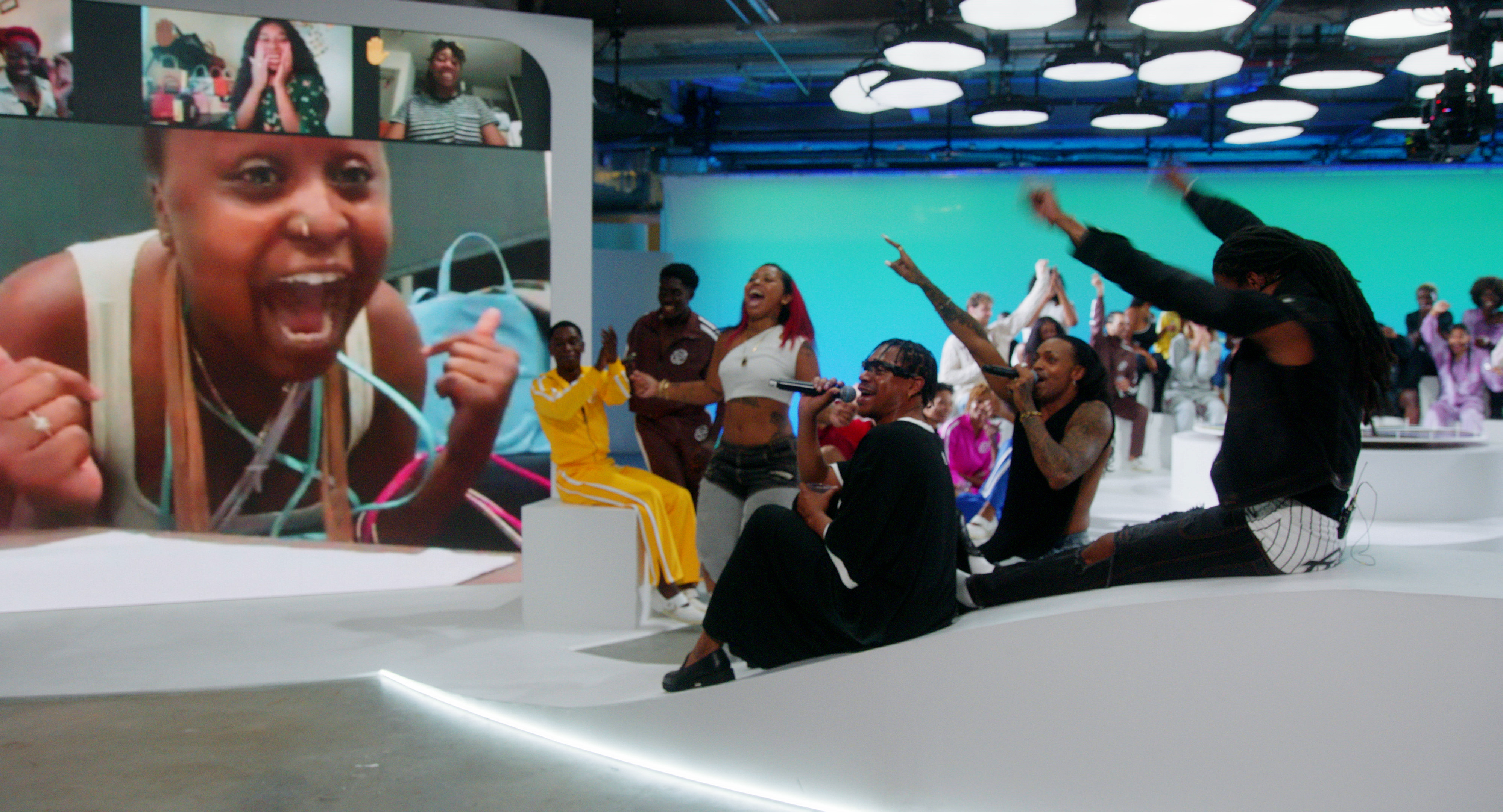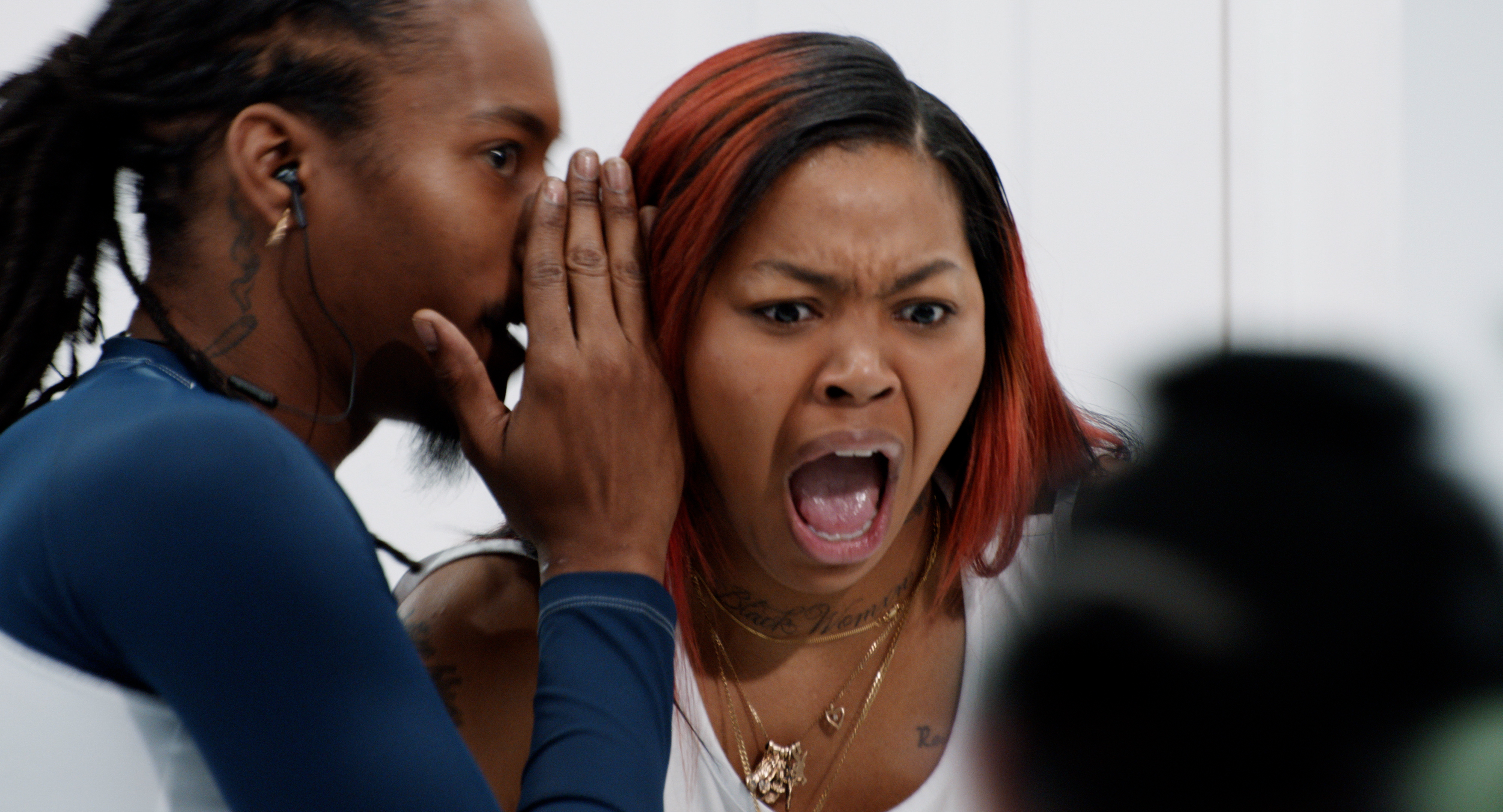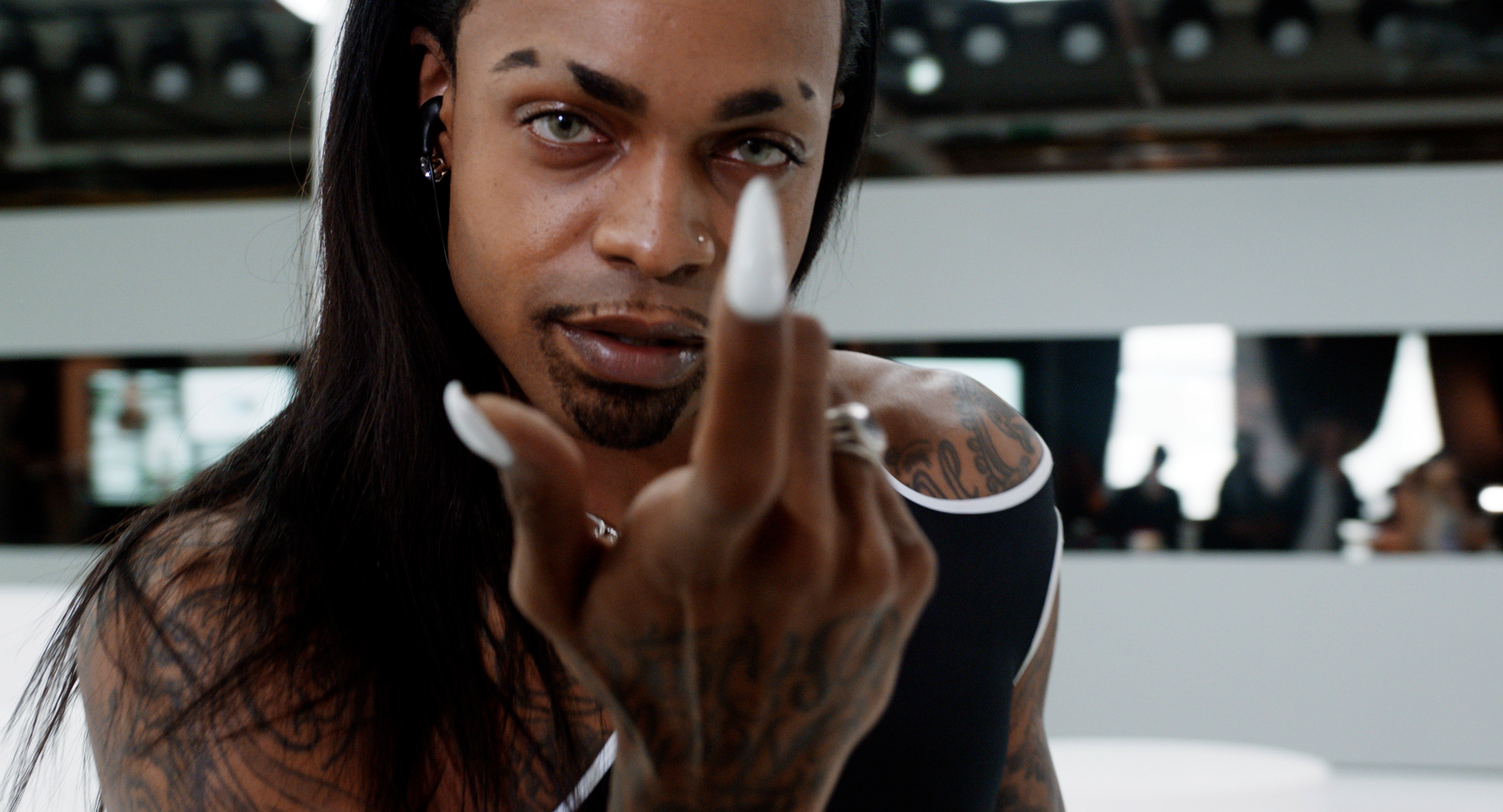 The whole experience was anchored, however, by scenes of Telfar's friends laughing together, languishing on swings, and playfully signifying as the show's hosts—musician Ian Isiah, artist Aya Brown, and multidisciplinary creative Gitoo Cuchifrito—charmed viewers with quirky, saucy asides. "This work is so important because it's a platform created by us," said Gitoo over text post-show. "Nobody can tell our story like we can, so why not create our own platform? The whole team is family. We literally show up to film and just ki-ki. We sell some garments, we hang out, but overall we have a good time," he said. Ian shared that when he was growing up, "BET was the only true inspirational Black haven on TV. Now because of Telfar, we can revive culture how we see fit. Telfar TV is a 24-hour place where you can hear, see, and feel culture for real for real," he explains.
The evening eventually brought this intriguingly nebulous TV-streaming project—sitting at the intersection of public-access TV, QVC, performance art, and something resembling BET's 106 & Park, all custom-coded by a web-based algorithm—to life. At one point a model wearing an abstracted white and navy raglan tee, khaki cargo pants and a glimmering Telfar belt walked into the frame. The audience gasped in applause as the screen was pulled back to reveal that same model opening an IRL fashion show, complete with Ian, Aya, Gitoo, and crew cheering from stage right.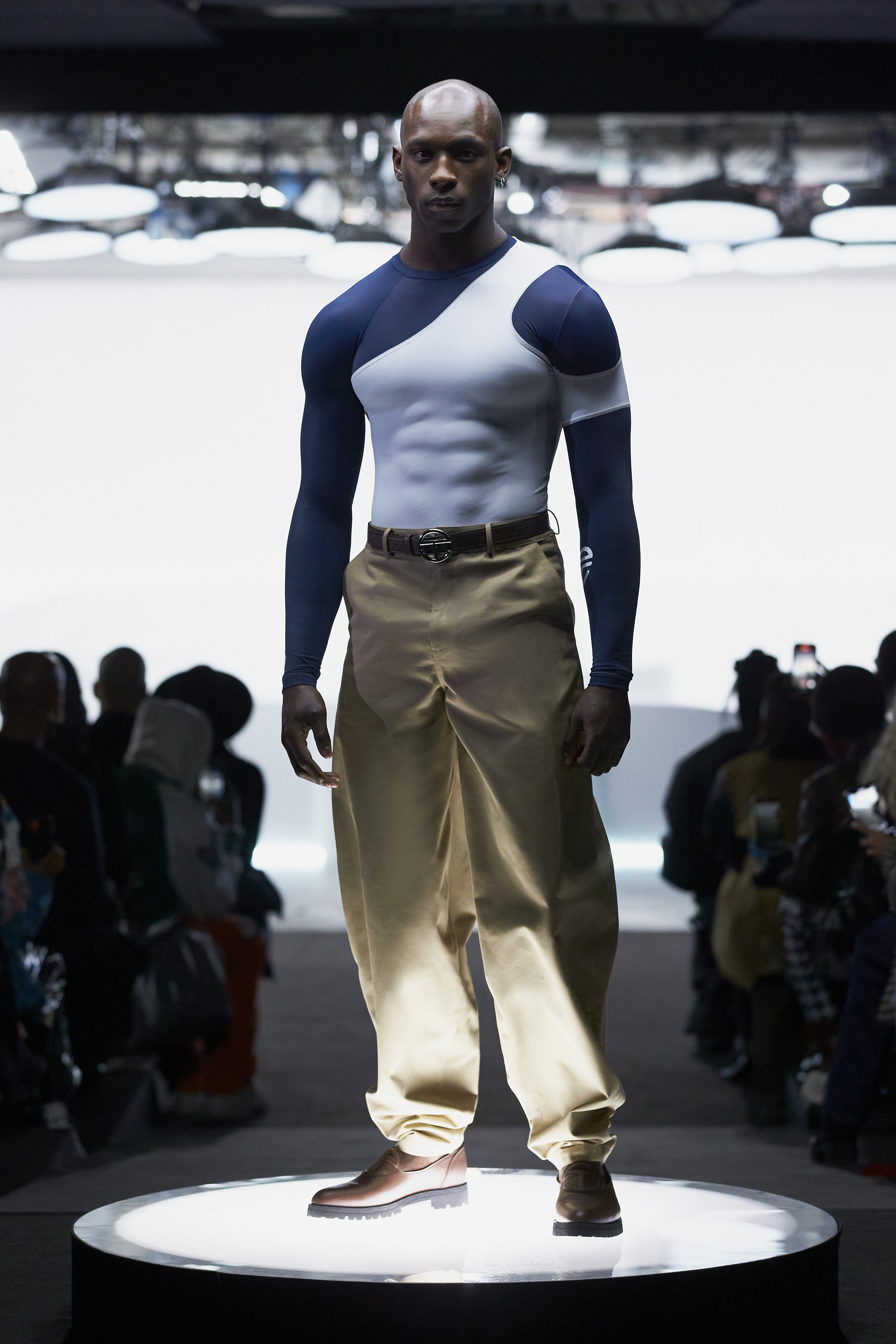 The clothes began with ideas initially developed for uniforms that the Liberian Olympic team wore to the 2020 Games, further exploring jersey and fleece in the form of colorful hoodies, retro dolphin shorts transformed into that familiar thigh-baring pant silhouette, basketball shorts reshaped as culottes, and "tall tees"—of early 2000s, Crime Mob-era ubiquity—worn as tunics. The show continued with classic Telfar rib knits, throwbacks to his "Customer" t-shirts, and lots of denim: from one look featuring daisy dukes styled over a bodysuit with red boots, evoking the Pan-African flag, to spacious, exaggerated skater jeans with experimental pocket placements. The collection also introduced a new bag, the Circle. At one point a model dressed in a fully masked black bodysuit ran around offering showgoers a QR code with a link to buy straight off the runway. It has already sold out.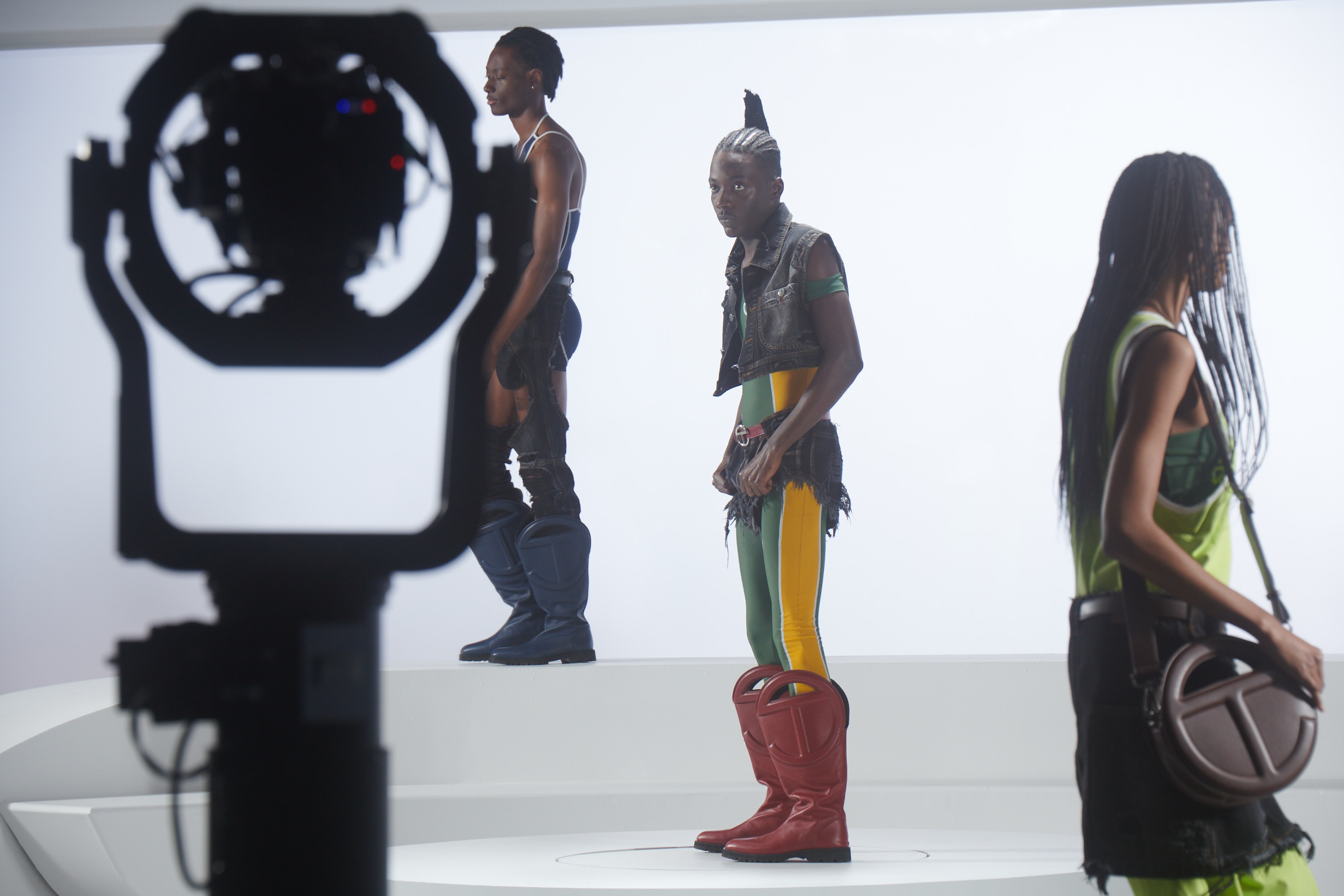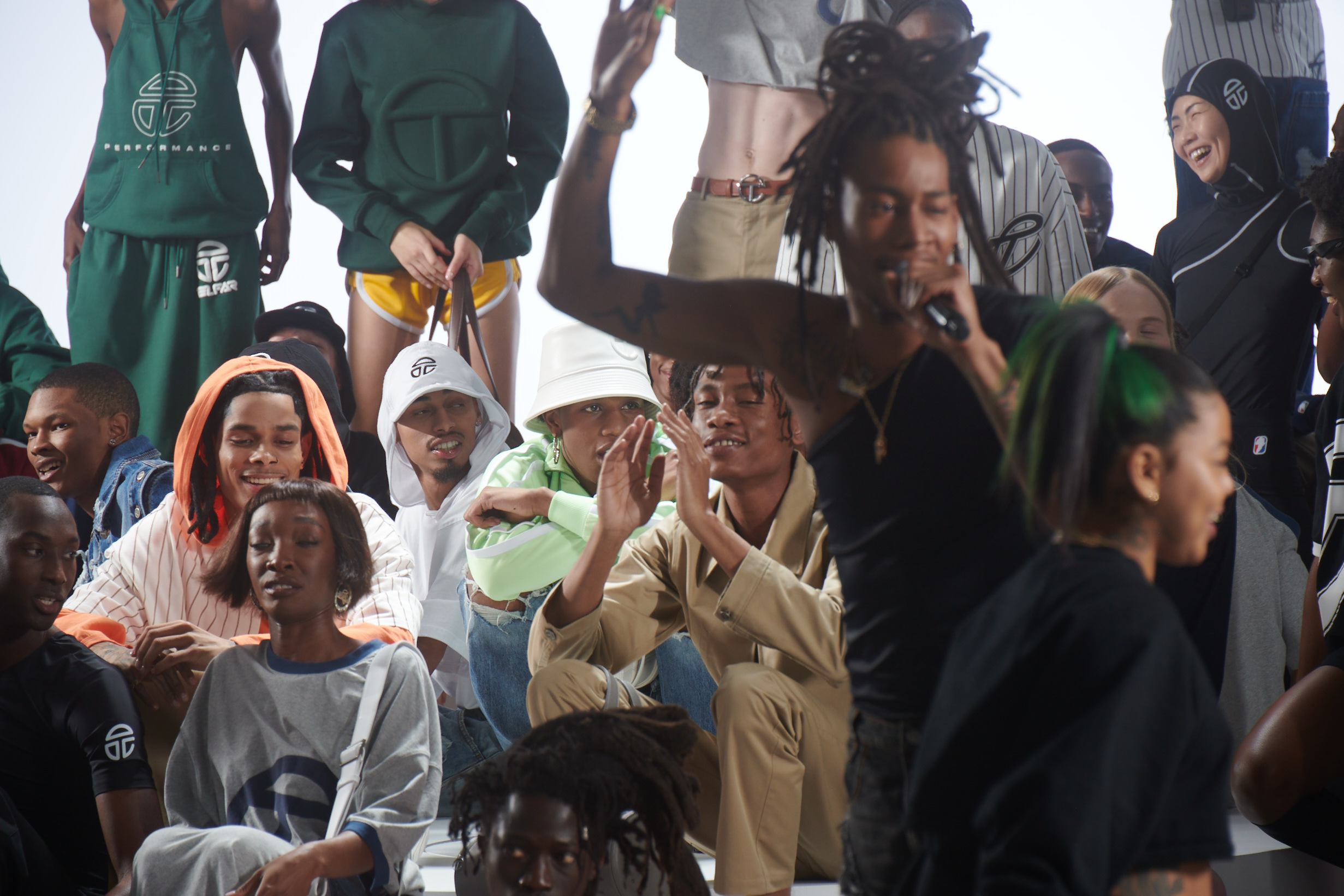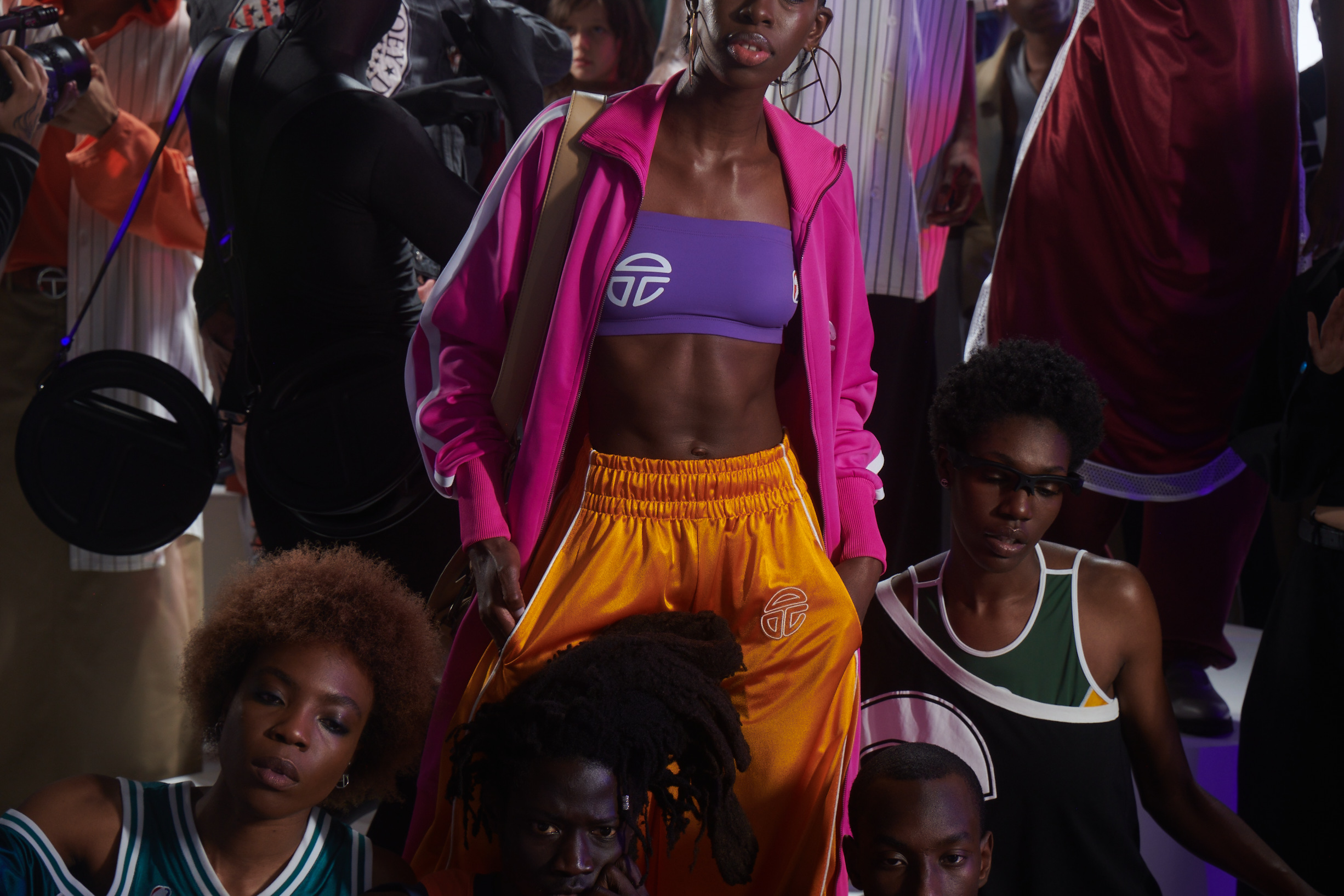 During the first fall of the pandemic, Fast Company reported that global fashion spending had fallen by 50 percent. Soon after, McKinsey projected the industry would lose 90 percent of its economic profit. Telfar managed to manifest a different fate. Just before COVID hit, the Telfar team made the conscious decision to resist the business of fashion as it was, which for them meant rejecting the relentless seasonal calendar, turning down invitations to the Met Gala, and letting go of their wholesale business in order to sell direct to consumers. "This is why it shouldn't be strange to hear," read the AW22 show notes, "that it is precisely in our resistance to certain regimes of invisibility, that we have managed to do the impossible." In shifting their focus from being profitable for others, to "demanding a legal and spiritual framework outside the logic of private property," they were able to strengthen their agility, building immunity through Black-ownership as an outdated fashion framework collapsed.
At one point during the screening, though it would be easy to miss amongst all the commotion, the artist Kandis Williams describes Telfar TV, locating it "somewhere between religion and spectacle." Perhaps this is one of the deeper reasons the brand has earned such success—channeling a higher calling to sidestep exclusion for connection, and honoring their customers as collaborators in the mission.
Follow i-D on Instagram and TikTok for more fashion.