Photography Kevin Abstract
Kevin Abstract interviews Baird, the rising alt-popstar you need to know
The pair became friends working on Brockhampton's final LP. Here they chat about dream cars, putting pressure on mainstream pop and Baird's new album.
Photography Kevin Abstract
When Baird Acheson first met Ian Simpson (a.k.a. Kevin Abstract) he was, predictably, shocked. Only three months after a cross-country move that saw the Baltimore-raised musician take up residence in Los Angeles, he was now in the studio with the core members of Brockhampton — one of the most significant groups in the last five years of pop music.
"I was nervous, so I just picked up a guitar and then, Romil or somebody was like, 'Oh, that's cool. Do you want to record that?' The next thing I knew, they put me in a tracking room," Baird recalls. "Ian, your voice was in my headphones like, 'Hey, could you do that one a little bit softer? A little more Beach Boys?'"
Things clicked and Baird became a key collaborator on Brockhampton's swan song album, Roadrunner: New Light, New Machine. He co-produced seven songs, and lent his feathery vocal touch to the standout "Old News." Baird also formed a fast friendship with Kevin, one that has manifested in many subsequent studio sessions, demos sent back-and-forth and, of course, plenty of hangs in LA.
A week before Baird was due to release BIRDSONGS, Vol. 3 (out now), the closing chapter of a trilogy that began back in 2018, we got the pair together on Zoom. Their disparate locations nodded to their different professional phases. Baird was in Austin, set to perform at South by Southwest, while Kevin was wearing sunglasses, strolling around New York's Soho. But their camaraderie was clear, from the easy way they greet each other, to the string of free associative questions Kevin sends Baird's way.
The indie multi-hyphenate's new album features some of the best songwriting of his career, from the Paul McCartney lilt of "Lightning of July'' to the inky surrealism of "Darkness of the Night." Born into a musical family and busking at Maryland farmer's markets by the time he turned 13, Vol. 3 feels like both a culmination and an announcement of arrival for Baird.
Here, the pair tell us about their first impressions of each other, the music that bonded them and their shared desire to "put pressure" on mainstream music.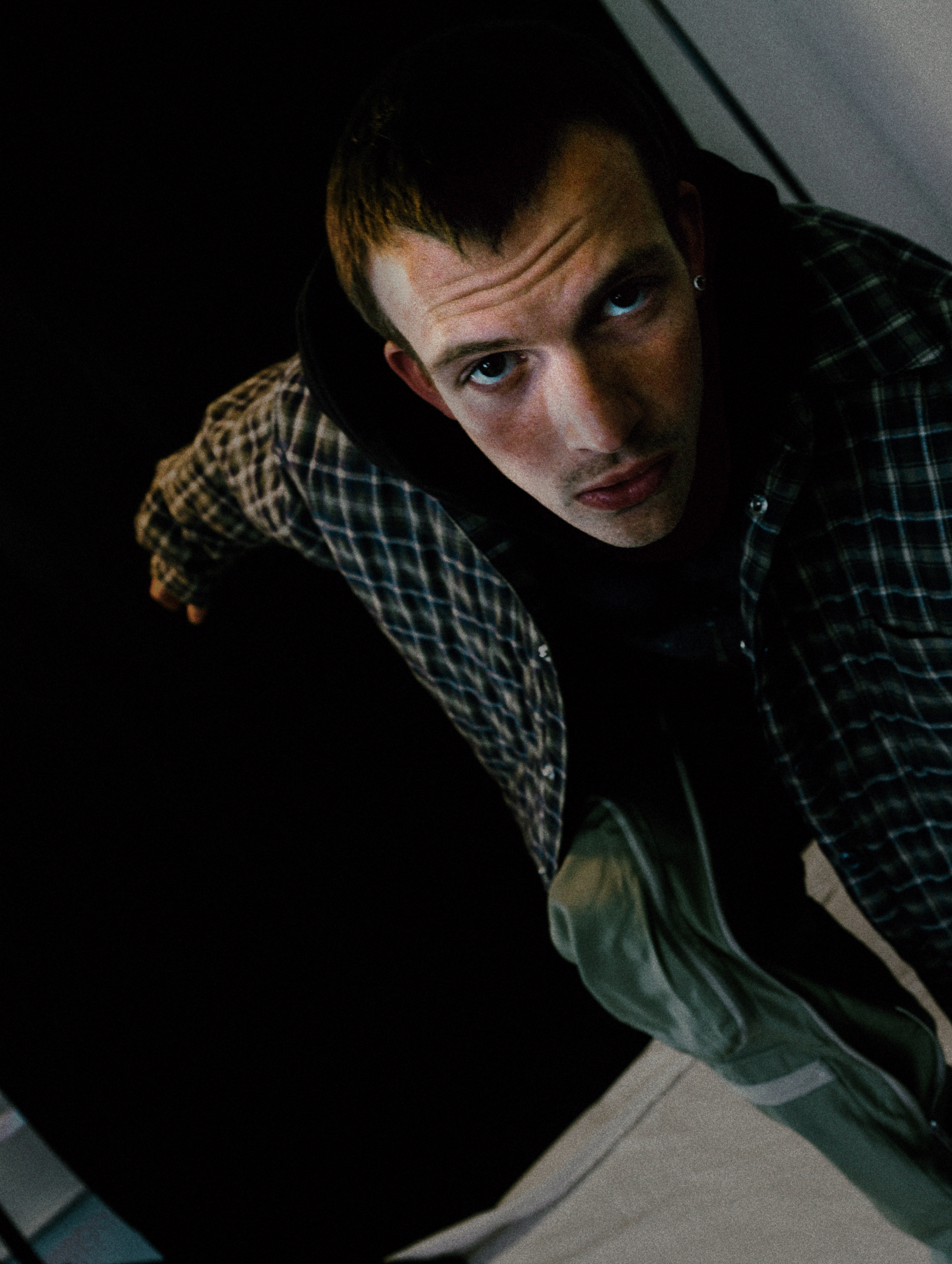 How did you two first connect and what was your initial impression of each other?
BA: I was intimidated. We met at the studio, but I didn't know y'all were gonna be there. I thought we were just making beats that day. I came in and messed up every single dap. After that, we just kept working. It was like two or three days we did there at that studio.
IS: I just felt super energized the first time I met Baird, which is the most positive thing, to me, that could come from an interaction like that.
Being in those LA studio sessions can definitely be stressful. Did the fact that you were there to work make it easier?
BA: It makes it easier for me because I'm just not very good at socializing without context. The most distinct thing I remember was that I started doing some la's and some ooh's and Ian kept being like, "Yo, could you do a higher stack?" I was going higher and higher in my range to the point where I couldn't sing anymore.
IS: Nah, it was great. You really went for it. I have a bunch of questions. Can I just start firing them off?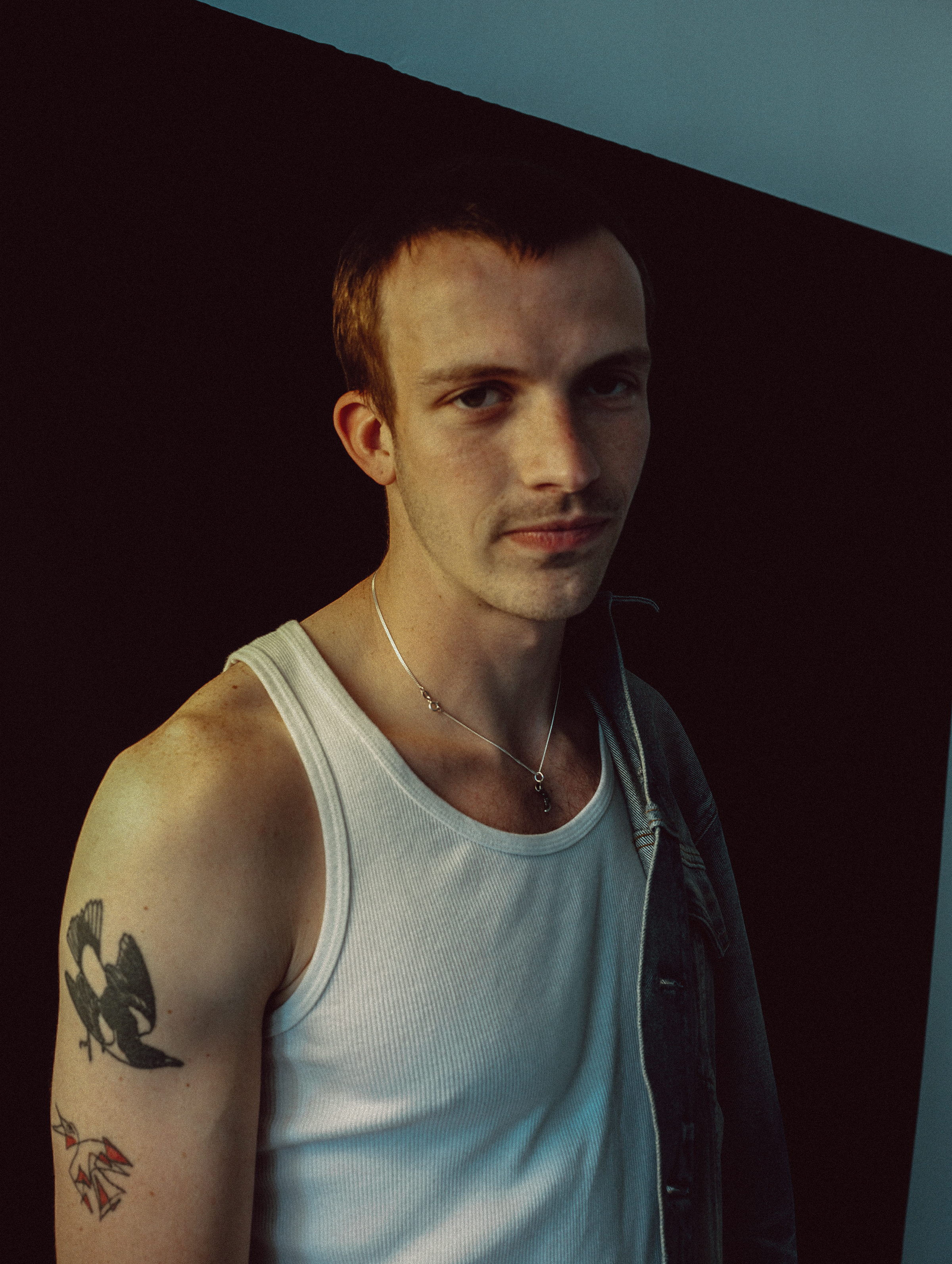 Of course.
IS: I've asked you this before, but I'm really curious to hear how you'd answer in this kind of setting. The work you make is very singular, it's very you, but it seems like you're reaching for a level of stardom that a lot of artists may feel clouds the artistry of what they're doing. I wonder if you're like, "Fuck it, I'm going for it." Even doing something with i-D, that, to me, shows that you want to go for it. You want to be everywhere. And I'm curious if you do or if I'm just projecting something onto you because I want to be famous?
BA: [LAUGHS] I feel like there's a competitive side to me that's like, I definitely wanna see how far we can take this, and while there's momentum let's keep it rolling. I also take away something that you said to me, which is that it's nice to put pressure on the mainstream a little bit and push from the outside. Maybe there are people who are sitting in a certain position who are comfortable with making the thing that they're making and the level of creativity that they're at, and it's nice to be able to be like, "I'm coming for your spot." It's a little bit safer to make more obscure, more referential or obtuse music that's harder to get into. Something about going for the accessible, for pop, feels scarier and more challenging and also maybe puts a pressure on the mainstream in a way that I want to.
IS: That makes sense. Do you think that you'll ever make a product of any sort? Something that helps expand your overall brand — or should that not matter and it's all about the music?
I guess what I'm asking is: How much thought do you put into world-building?
BA: A lot of thought because I think you want to create something for people to step into. I think things often feel most real when you're listening to music because — well, the cliche thing is it lets you know you're not the only person feeling that, but at the same time it's making you feel like you're a character in a movie. So, building a world that you feel you can step into helps them feel that moment. But also, it can be an escape for people, which is kinda nice just to let them get away from whatever the day job or family drama. In terms of a physical product, I feel like that would be dope, but I'd want to make it something that has an explicit use and it's not like, "Buy this candle that I made so that you can pay me."
IS: Is there anyone you would look at for inspiration when you're making your merch or doing any of the world-building stuff?
BA: In terms of videos, [I look to] movies that have really good production design. I just watched Punch-Drunk Love and was completely blown away. That made me want to make a bunch of music videos. Jon Brion and Paul Thomas Anderson working together is total cohesion. Some of the [Pedro] Almodóvar movies. But then I feel like you'll also see a really dope music video. I loved Baby Keem's "Mosh Pit". I feel like there are a lot of people like Tyler, [Brockhampton]… It's cool to see people commit to a certain aesthetic and invite people into their world for an album.
IS: That's awesome. What about the BIRDSONGS album cover, is that sort of the same thing?
BA: I wanted to make it feel like a quest or a journey. Like the final step in a chapter while having it be a little bit goofy and ridiculous — not trying to be super moody or super artsy. Here's me and a giant bird in front of LA, the city that I've landed in for the last two years and where I made the actual project. It's creating a character out of myself.
IS: How much does your family inspire your work?
BA: A lot. I finished a lot of the songs with my brother Gabe [who makes music as Goldwash]. He gives me that final push and helps me rethink the production, the writing and the decision-making, in order to make sure everything fits cohesively. He also gives me that perspective, because I'm sure we've all been there with a creative thing – whether it's writing or music or photography – but you just get lost. You don't have perspective because you've been so zoomed in. He really helps me zoom out. Both my parents play music, too. They're in a band together. There's a normal level of love for music that I grew up with. That helps a lot.
IS: I feel like it has to be more than a normal level if your parents are in a band together. That's like some Jackson 5 growing up. Music is not just being played in the house, y'all are making the shit. [LAUGHS]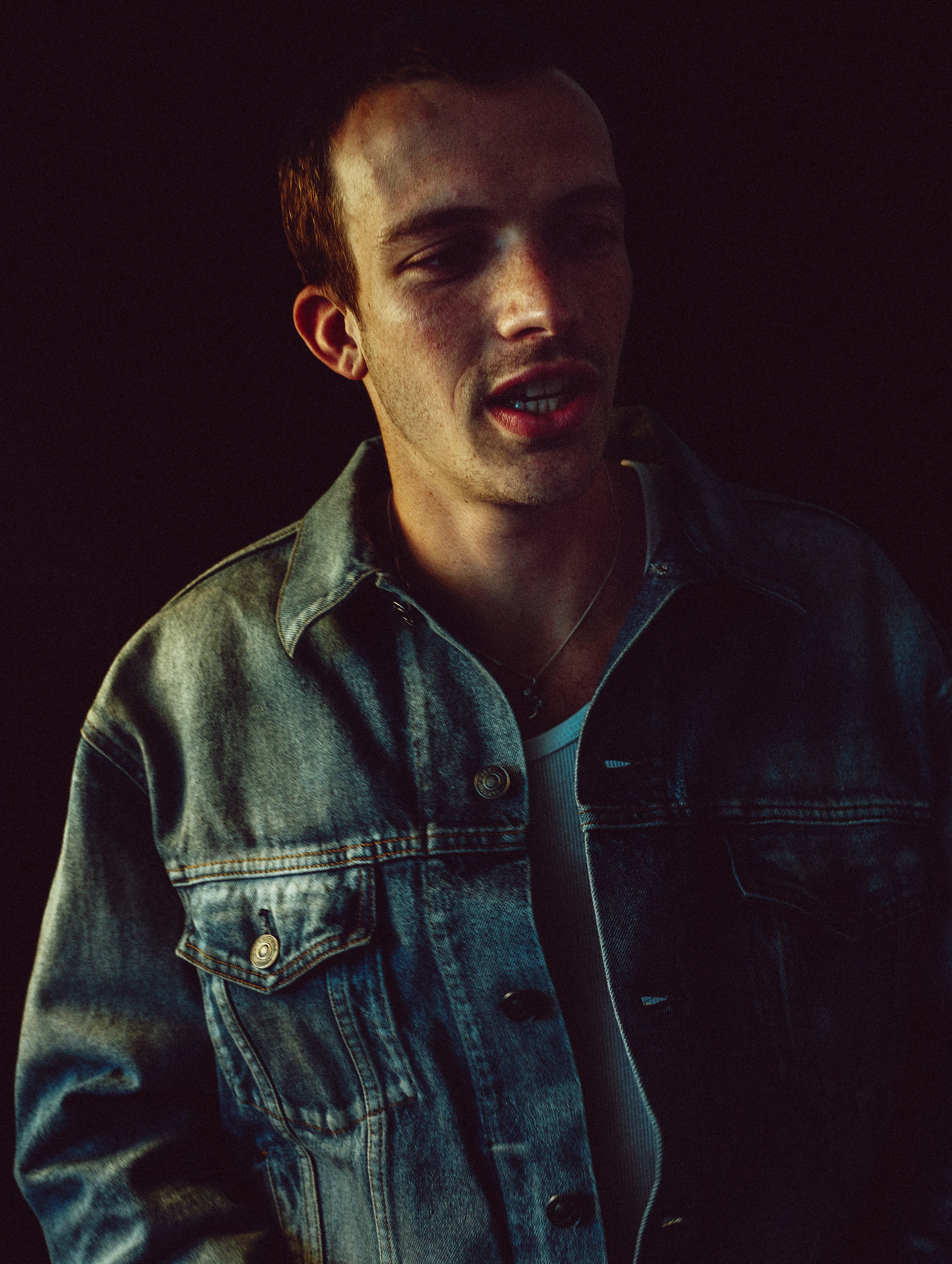 BA: Yeah. My mom would always push us. There was a summer where me and Gabe didn't have jobs. I think I was like, 13, and she said, "You're gonna busk at the farmer's market. I'll drive you there and you get to keep the money, but you're gonna do this twice a week for the summer. You're not just gonna sit around the house." So she would drive us to these markets at 6 a.m. and me and Gabe would busk; we'd play instrumental Speedy covers and Beatles songs. For being 13 or 14, I was making bank. [LAUGHS] More than I made for some shows here.
When you're a kid you have that inevitable phase of rejecting whatever your parents did and pushed you towards. Were you always set on being a musician, or did you have that moment of, "This is what my family does, I wanna do something different?"
BA: They're not [professional] musicians. Both of my parents are teachers. They just saw it as a hobby, but I definitely had that. Getting back to my competitive side, for a while I wanted to play sports. I wanted to be a baseball player, then a soccer player and then I wanted to do other things. I went into college as an environmental science major. I've always loved music, but I sort of assumed that everyone loved music that much. Then I learned over time that it's not normal. It was definitely a push and pull. There were times where I was like, I don't want to take piano lessons anymore. I don't want to learn this classical stuff. I want to play Led Zeppelin covers really loud in the basement.
IS: What's your dream car?
BA: I think the two-door, first generation RAV4 with a soft top.
IS: Are you serious?
BA: Yeah, like the convertible.
IS: That's so specific, I'm surprised.
BA: [LAUGHS] It's basically the doper version of the car I have right now, which is the 2001 Suzuki SUV soft top. It looks like if you had to draw a jeep from memory and you weren't that good at drawing.
IS: What's your favorite Stevie Wonder song?
BA: That's really hard. Probably "Golden Lady," maybe "Summer Soft." By the time he hits Songs in the Key of Life, you can tell he's such a confident artist. He's making six-minute songs that have jams at the end and he knows exactly what he's doing. And then the last one would be "I Love You Too Much" from In Square Circle. On that one, he was just like, I got to the 80s and I can still do this shit. What about you?
IS: I don't have a favorite Stevie Wonder song; I don't listen to him enough. But if you ask me what my favorite Michael Jackson song is, I'd probably be able to go crazy.
BA: What's your favorite Michael Jackson song?
IS: It's off Thriller. I think it's the last song. It doesn't sound like the rest of the album at all.
"The Girl is Mine?"
IS: Yeah. I think that's my number one. And then I really do love the vibe of "Billie Jean" so much. It just makes me feel like I'm in a movie every time I hear it.
BA: I wrote this thing, and I'm wondering if it sounds too much like "Billie Jean." [PLAYS GUITAR LICK]. Something like that?
IS: No. I don't mean this in a bad way, but that sounds crazy. It's like the Echo Park version of "Billie Jean."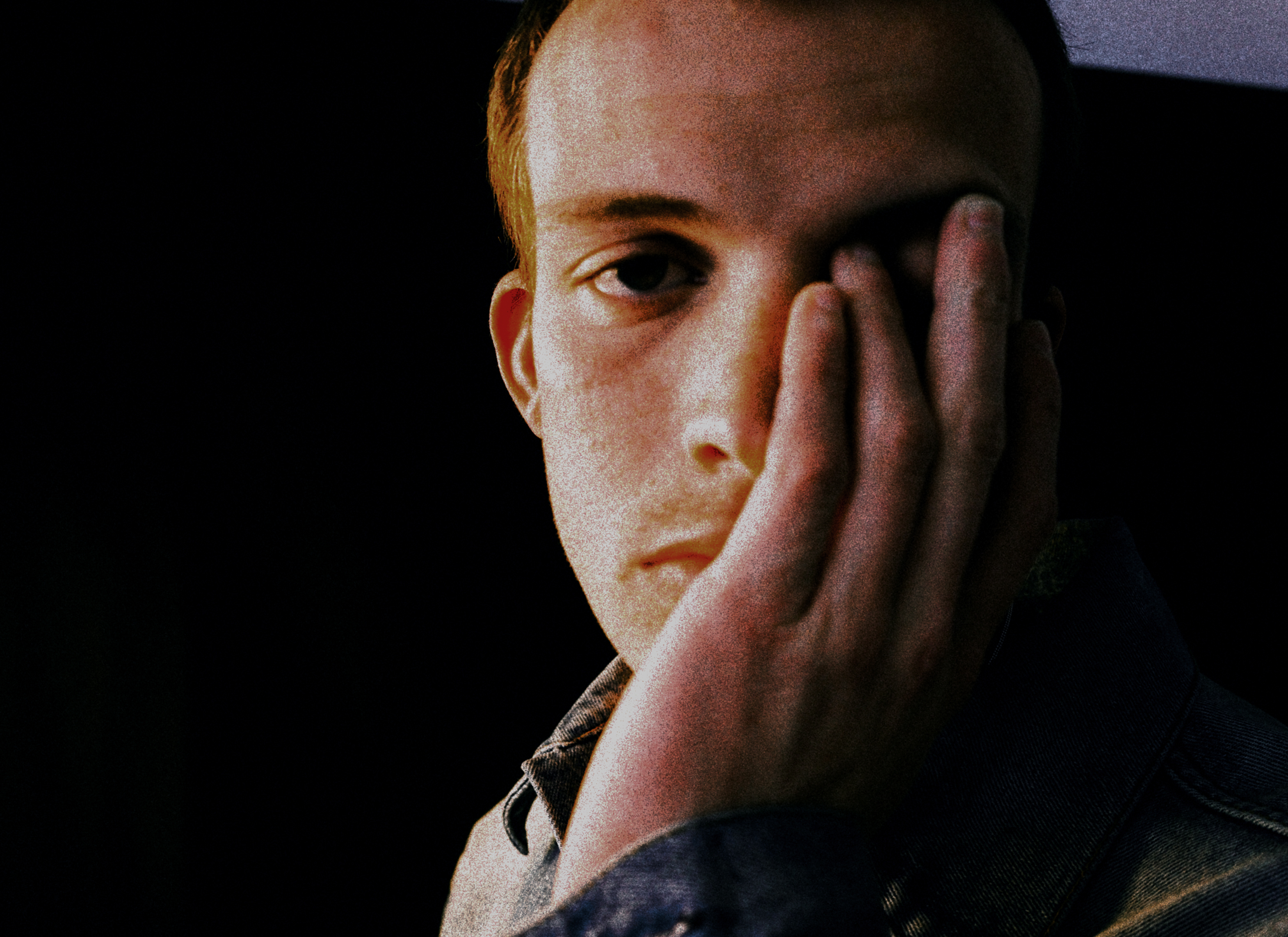 Baird, I was reading an interview you did where you said each one of these BIRDSONGS projects is something you want to be able to look back on and see the ways you grew as a musician. Now that you're at the end of this trilogy, how do you think you improved most? And Ian, how's Baird grown since you've became friends?
BA: Songwriting is the thing I've been trying to work the most at. Just trying to write songs that are cohesive and have a message, a moral. Not a moral like an ethic, but something that you take away from it.
IS: I'd say he's become more serious with his craft. He doesn't let anyone or anything get in the way of his vision. That's really inspiring to be around.
What music did you two really bond over when you became friends?
IS: Probably Kanye or Frank, honestly. That was the main stuff we talked about back then. Also, just this whole idea of how we can make something that was so great for Brockhampton. We were both on the same wave of trying to give the group something really good. We were on a mission and you were willing to help me see that through.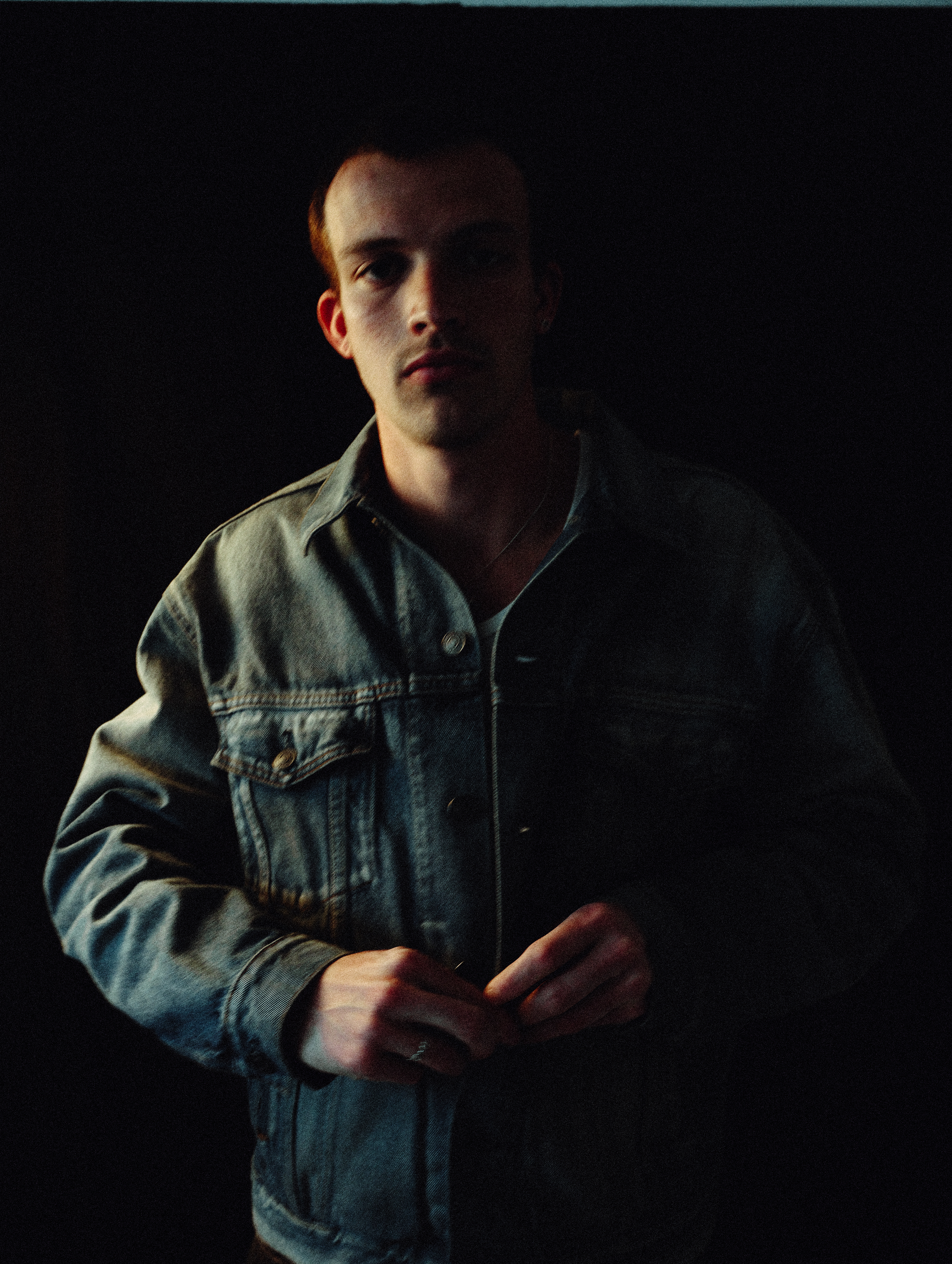 In hindsight, Roadrunner was Brockhampton's farewell, and it must have been a unique time both for Baird to get involved and, Ian, for you to have this new collaborator around.
IS: I think that was the third time we had started the album over, so I needed a new crew and all the guys vibed with him. We were making a ton of shit very quickly. Baird was engineering sessions and producing. It was dope to have that energy around and be with someone who really gave a fuck about the work, who wasn't just around for some clout shit. He really wanted to help make something that would be fire.
BA: There were times in the Brockhampton sessions where I felt like the most ego-driven person in the room, which is crazy, because of the level that y'all are at versus me. I had to let go of my own ideas. I'll say what my opinion is and stick up for it, of course, but to collaborate in a room full of people who all have different opinions that are equally valid. That was a big learning experience for me. But it also felt natural so quickly. The desperation of everything in those sessions was so inspiring and electric.
Are you two working on anything right now? Any shared goals for the future?
BA: I've obviously worked more in a producer role with Kevin's project, but I think it's interesting to think about him producing my stuff. That's something we talked about, switching roles a little bit. Not that you're gonna necessarily be on the sticks making beats, but in the sense of being like, "Oh, what if you tried something that feels more like this?" in a bigger producer way.
IS: I'd love to help with that. I love talking through music.
Do you think of your dynamic as a mentor-mentee sort of thing, or is it more peers collaborating?
IS: I think I've learned as much from him as he learns from me. There may be some shit I know that he might not have experienced yet just because of the success we got at a young age, but I've learned so much from this man. I don't think it's like I'm constantly teaching him shit.
BA: I think it's a more balanced creative relationship, yeah. I've learned so much. I've also just been so inspired. It's always fun to send demos back and forth: what's your first thought on this? Where does this fit into the world? That sort of thing.
BIRDSONGS, Vol. 3 is out now via Orioles Magic and EQT Recordings.
Follow i-D on Instagram and TikTok for more on music.
Credits
---
Photography Kevin Abstract
Styling Nick Holiday
Post-production Henock 'HK' Sileshi