Critic Aria Dean is untangling the knots of art, design and human nature
"The driving question that I'm still constantly asking," she says, "is what are the things that make up our reality?"
|
17 November 2021, 6:21pm
This story originally appeared in i-D's The Darker Issue, no. 365, Winter 2021. Order your copy here.
Through her writing, curation, visual art and filmmaking, Aria Dean has theorised the contemporary moment in astute and prescient ways. Her creative and intellectual practices both explore and resemble the loops, cycles, and patterns of media, race, technology and the built environment. Aria does not only attend to systems and infrastructures, but also to the ghosts that haunt them.
Aria's fluency in a variety of media constitutes a kind of laboratory where she is constantly working at untangling the most complex knots of our contemporary condition. Architecture, which she initially wanted to study as an undergraduate at Oberlin College, has remained an important analytic framework for her thinking. It attracted her partly for how subjective understandings of how the world is constructed shapes the way we build inhabitable spaces. Though she ended up studying fine art at Oberlin, she was always drawn to art that engaged with architecture, such as the minimalist sculpture of the 60s and 70s. "Minimalist practices end up feeling rather architectural," she says, "insofar as they're infrastructural or they peel back the layer of appearances and are more about relation. Architecture is about how people relate to space and to each other through space."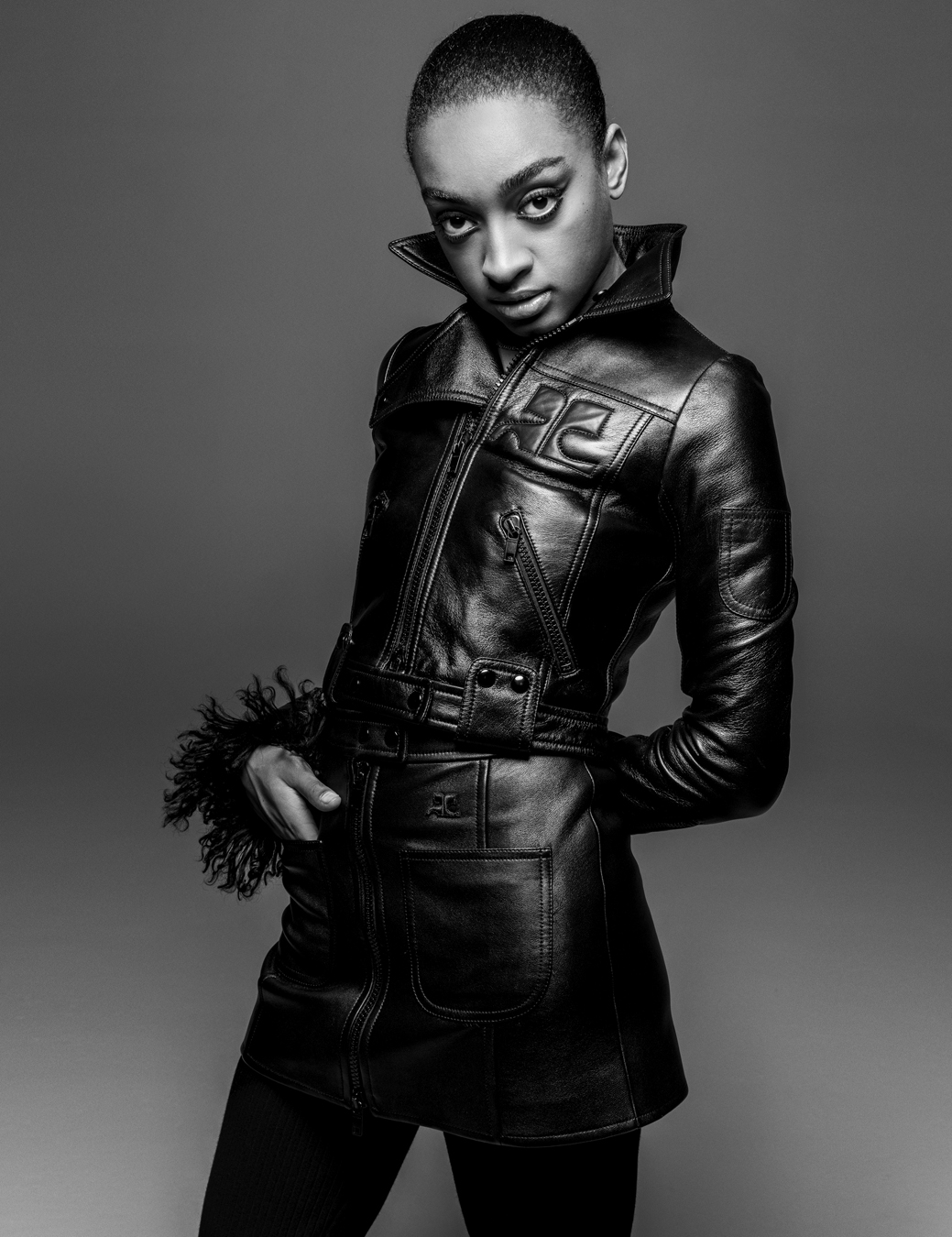 Soon after graduating from college, she was hired as a curator of net art and digital culture at Rhizome, where she curated New Black Portraitures at the New Museum in 2017. She wrote, publishing virtuosic essays about the internet and how our subjectivities and identities are formed on and alongside it. In 2016, she wrote the essay Poor Meme, Rich Meme, a stunning, dizzying exploration of how blackness circulates on the internet, connecting Cedric Robinson's concept of blackness as an "ontological totality," already networked and dematerialised by way of the Middle Passage, to Hito Steyerl's theorisation of "the poor image," to the blackening of Mr. Krabs.
These days, Aria says she is less interested in capital B Blackness – as an identity category – and more interested in the abstract and diffuse force of blackness in the world, how it travels and shows up in surprising and fraught ways. Aria was already grappling with the ontology of Blackness in a remarkable piece entitled Notes on Blacceleration, where she proposes that "accelerationism always already exists in the territory of blackness, whether it knows it or not – and, conversely, that blackness is always already accelerationist." Though written in 2016, Notes on Blacceleration accurately foresaw the events of summer 2020. "During the more hopeful moment," she says, "when the protests were beginning I remember thinking: I wrote this whole thing about how the revolution against capital has to think about Blackness, and then everything in the entire world stopped – and they kept killing Black people." While she admits not everyone who was in the streets "suddenly and genuinely realised that black lives mattered," nonetheless a "revolutionary sensibility" has emerged from the untenable pressures of late capitalism, wrought through the brutal fulcrum of a global pandemic. This revolutionary sensibility, as Aria predicted, emerged from where Blackness encounters, accelerates, and destabilises capitalism.
Most of Aria's art work is tactile. She has a deep interest in materials, perhaps surprising to some given her extensive writing on digital culture. But her art practice is entwined with her writing: "I'll often write a sentence to myself about an object's existence. And that's how I start to see things." Aria's objects, where the influence of minimalism is most visible, are compact and dense with meaning, combining 3D printing and cryogenic engraving with materials that evoke earthly materiality – bubbling hot tar, wax, clay, cotton, and wood.
In the Dead Zone series of works, a lone cotton branch encased in a glass bell jar stands upright as if preserved in amber. In this miniature world, the organic and industrial collide, illuminating the conceits of extraction and preservation, while reminding us that the plantation did not precede industrialism but was the site for its incubation. Aria embedded a signal jammer in the object, thus bringing new meaning to its title. We cannot call for help, we cannot post to Instagram, we simply must confront the strange flower of a peculiar institution. "Dead zone" also refers to what a cotton field signals for some of us, a zone of social and physical death, a place of withering amidst forced extraction and preservation.
Aria is interested in world-building, but she is also interested in the gaps and slippages between worlds. "The driving question that I'm still constantly asking," she says, "is what are the things that make up our reality, and how does perception and an objective sense of the world collide? Film and art are places where that's constantly being negotiated." The worlds that Aria creates are not necessarily propositions of a new or utopian arrangement. Instead, they create their own systems of reference, their own languages, which tell us something about our world, about the limits and possibilities of the structures we have inherited.
Credits
---
Photography Inez & Vinoodh
Fashion Alastair McKimm
Hair James Pecis at Bryant Artists
Braiding Tashana Miles
Make-up Sam Visser at Forward Artists using Dior
Nail technician Yuko Tsuchihashi at Susan Price NYC using UKA
Lighting director Jodokus Driessen
Digital technician Marc Kroop
Photography assistance Joe Hume
Fashion assistance Madison Matusich, Milton Dixon III and Casey Conrad Tailor Martin Keehn
Hair assistance Anton Alexander
Make-up assistance Emma Elizabeth
Production Tucker Birbilis, Eva Harte and Michael Dicarlo
Production assistance Max Sniderman and Bryan Cuevas
Casting director Samuel Ellis Scheinman for DMCASTING
Tagged: