The photographer who convinced the world he was a Chinese ambassador
Tseng Kwong Chi collaborated with NY legends like Keith Haring, Andy Warhol and Jean-Michel Basquiat, and inspired artists like Ai Weiwei.
|
03 November 2021, 8:00am
In 1978, Chinese photographer Tseng Kwong Chi (1950–1990) donned a Zhongshan suit purchased at a Montreal thrift store and showed up to a dinner party his parents were hosting at Windows on the World, a posh restaurant located at the very top of the World Trade Center. His parents, Chinese Nationals who fled Hong Kong in the 1960s to escape the reign of Chairman Mao, were aghast — but as his sister Muna Tseng remembers, the maître d' treated Kwong Chi like a foreign dignitary.
Recognising the potent impact of costume, class and the 'exotic' on the American psyche, Kwong Chi created the Ambiguous Ambassador, a persona he would adopt for East Meets West (a.k.a. Expeditionary Self-Portrait Series) -- selections from which will be on view at Yancey Richardson during The Art Show 2021 in New York.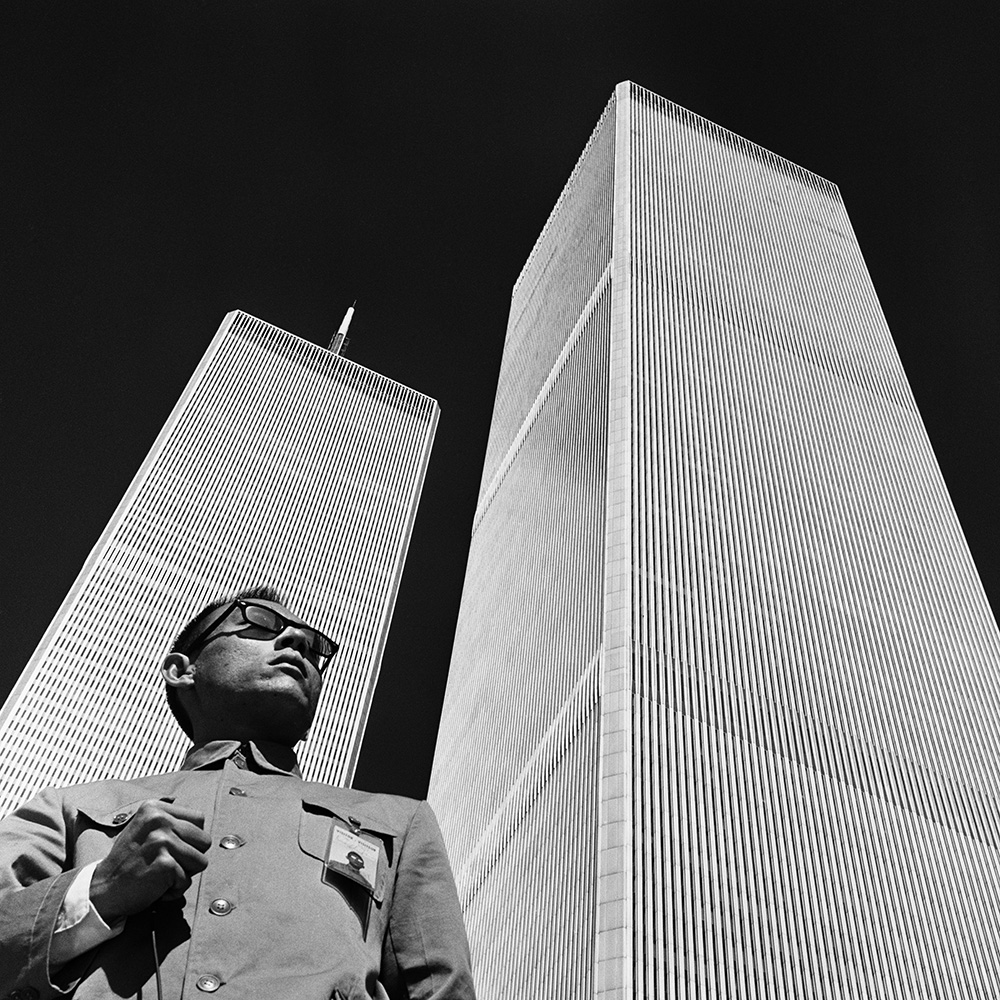 Beginning in 1979, and continuing until just months before his untimely death from AIDS in 1990, Kwong Chi donned the suit, dark glasses and an ID badge that read "visitor" or "slut for art" to construct a distinctive look that readily exposed reductive notions of the 'other'. Like his contemporary Cindy Sherman, Kwong Chi combined elements of photography and performance to examine issues of identity, myth and representation with a decidedly camp sensibility.
Although China's first president Sun Yat-sen introduced the suit in the early 20th century, Mao made a global fashion statement when he wore it to the historic 1972 meeting with President Richard Nixon. While Western sensibilities endowed it with prestige, Mao knew it was common-wear — adopting it to present himself as a "man of the people". The irony was firmly lost on Americans, who often minimised this complex culture to a monolithic identity (whilst simultaneously claiming to embrace "diversity" and "inclusion").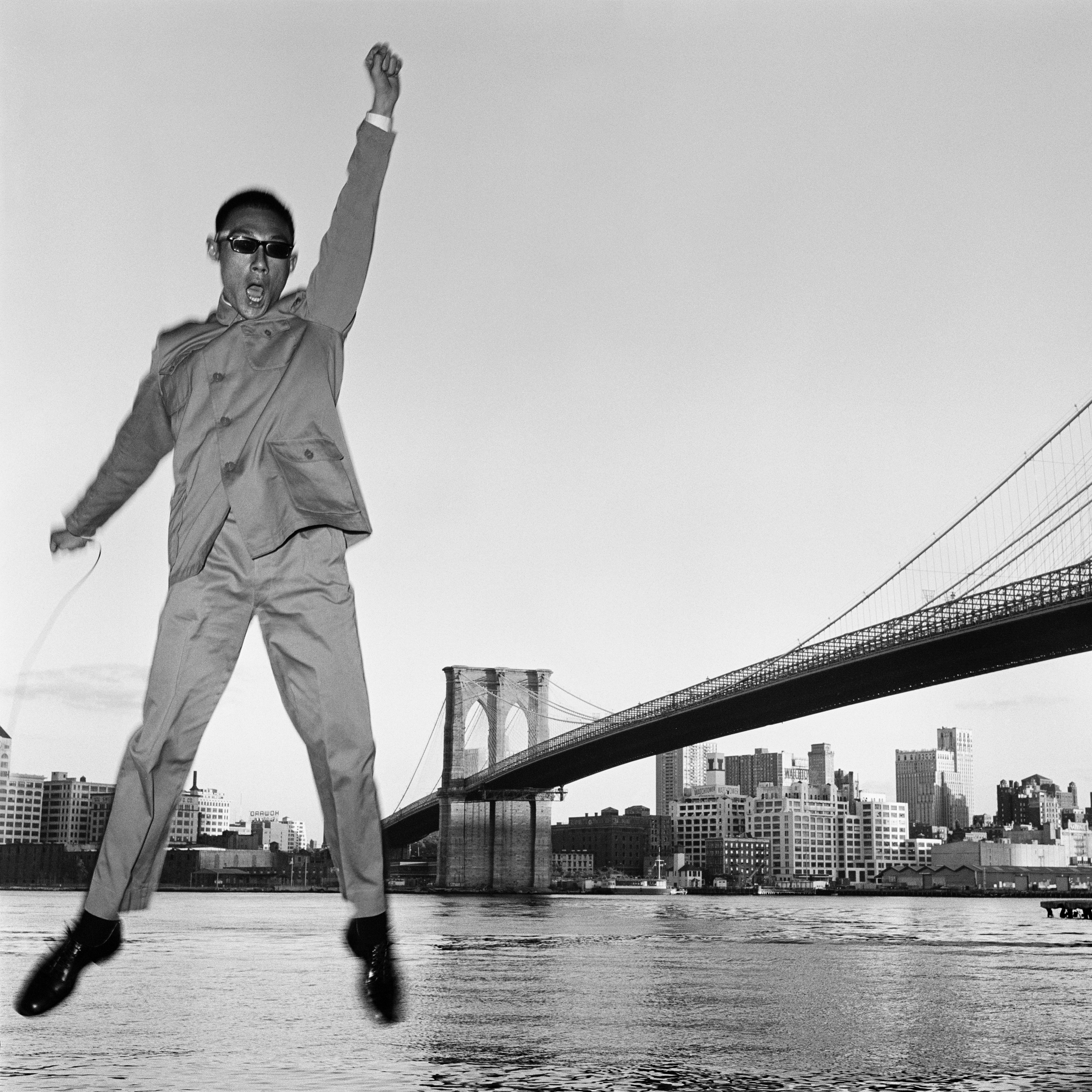 For East Meets West, Kwong Chi embarked on a Grand Tour across the United States, and later around the world, visiting prestigious locations like the Twin Towers, Statue of Liberty, Disneyland, and Lincoln Memorial — locations that signify America's obsession with ostentatious displays of power and grandeur. Using the 1940s Rolleiflex and tripod that his father purchased in Manchuria during World War II, Kwong Chi placed himself — the Ambiguous Ambassador — amid these monuments of civilisation and asked us what we see: the stereotype of an Asian tourist, or something more provocative?
It's a question Kwong Chi embraced as he cut a dashing figure in his suit and played the role to the hilt. In 1980, the Ambiguous Ambassador successfully crashed Diana Vreeland's Met Gala at the Costume Institute and created a series of portraits with celebrities, designers and socialites, including Paloma Picasso and Nancy Kissinger. "At the gala, Kwong Chi was talking to Yves Saint Laurent who said, 'You speak French so well, you must be an ambassador from China,'" Muna says. "It's a power suit outside of China, and that gave him the entrée that he needed. People read what they want to read."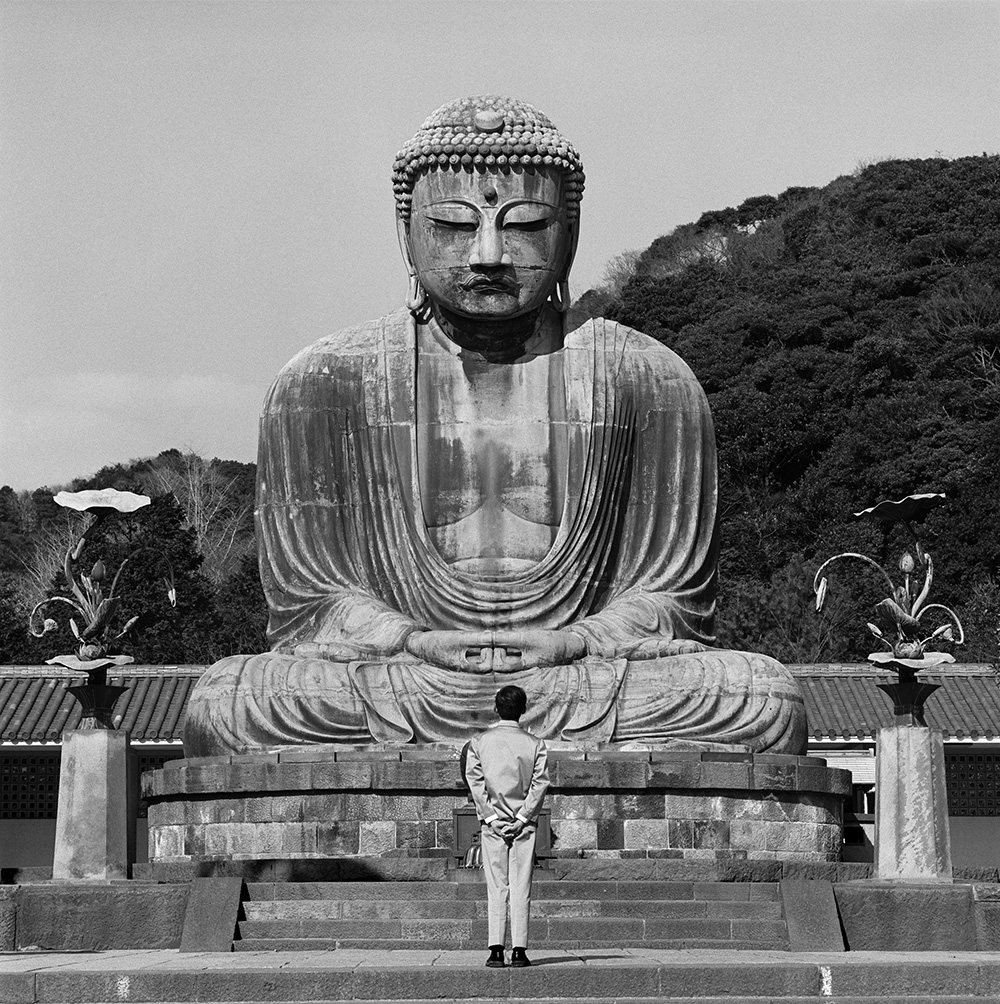 Kwong Chi's portraits are cheeky, poignant and tender reflections on the innate humanity that we share. The Ambiguous Ambassador is a trickster for our times, an affectionately mischievous fellow exploring and exposing cultural biases with a kind heart and an open mind. Satire, at its best, is a layered and nuanced affair; it meets you where you are and allows you to engage with deeper levels if you're willing to question your beliefs.
"Kwong Chi was playful," says gallerist Yancey Richardson. "He was commenting on American mythmaking: the melting pot that embraces immigrants, the idea of American exceptionalism and the testosterone-driven nationalist identity. When he is standing in front of Mount Rushmore, there's a sense of contemplating what these men represent — and all of that can be questioned, especially when you learn about what Mount Rushmore really was; it's tragic."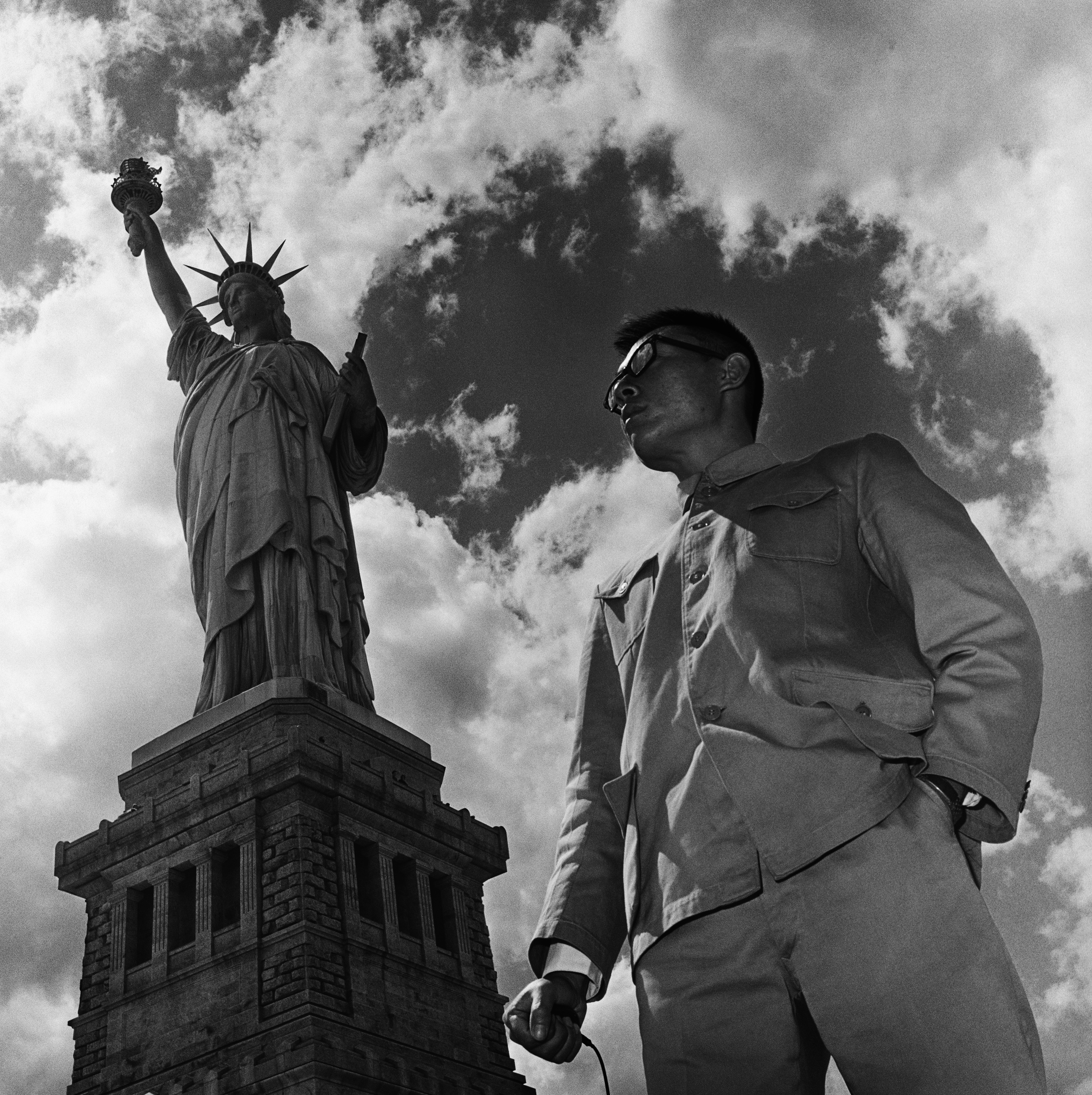 Yet Kwong Chi was anything but didactic with his work. Ambiguity was at the very heart of this series, a position he maintained until the very end, when he stands before the Vatican, back to the camera for his final portrait. It's a deeply moving image, knowing his incredibly prolific, innovative and luminous life was coming to an end.
But during his brief time on earth, Kwong Chi was an inspiration to many. Muna remembers making a trip to Shanghai to include his work in the 2004 biennial. "I met Chinese artists like Song Dong who told me, 'We knew your brother's work from art magazines that were smuggled into China in the 80s and we would say, Oh my God! Who is this Chinese man? He looks so handsome and glamorous, and he's travelling the world — and we can't leave China!'" she says. "It wasn't until after Kwong Chi died that China opened up, and artists like Ai Weiwei said that he was an inspiration."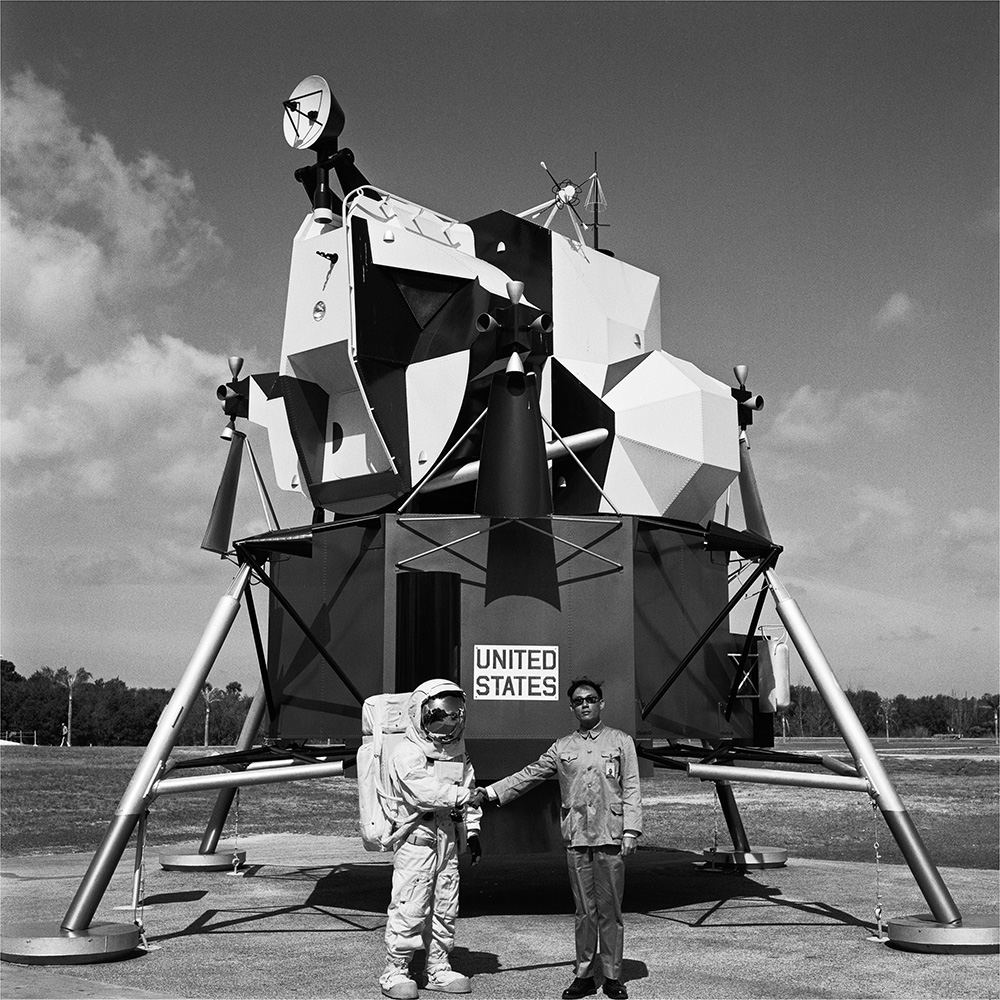 Kwong Chi's ability to speak to multiple audiences with his work reflects the progressive home in which he was raised. Growing up in 1950s Hong Kong, Muna remembers, "Even though we had a traditional Chinese family where my paternal grandmother was the matriarch of the household, our parents were both very Westward looking. Our mother was quite extraordinary; she received a British Council scholarship to go to London for her Master's in English Lit, and left us for 16 months when Kwong Chi was six, and I was three years old."
As a child, Kwong Chi studied traditional Chinese painting and calligraphy, and was hailed as a prodigy at the age of 10. "He could copy anything, but he was also very inventive and would make creatures like a crab with 16 legs. After we left Hong Kong in 1966 and moved to Canada, he made a freehand calligraphy mural of a leaping tiger at Prince of Wales High School in Vancouver."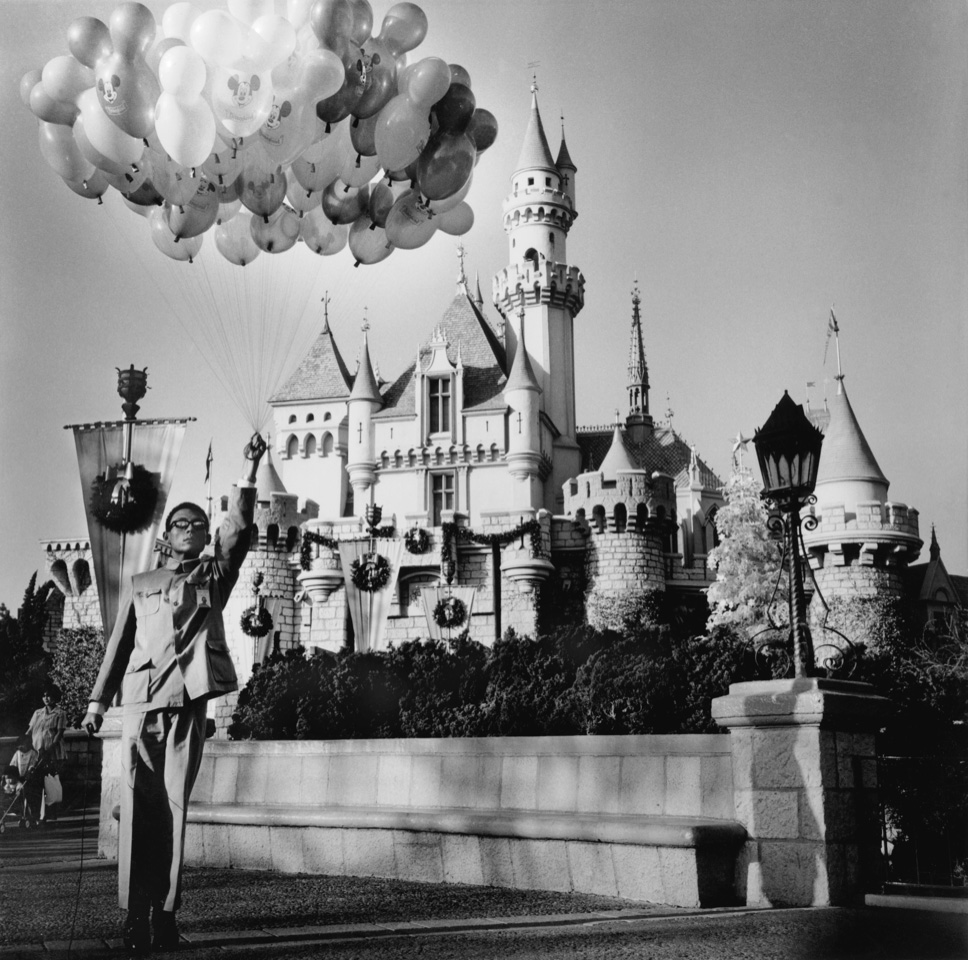 Shortly after the family emigrated, Kwong Chi came out as gay. "It was very difficult for our father, so he left home, opened a boutique, and began designing fashion," Muna says. After reconciling with their father, Kwong Chi decided to go to art school, first in Montreal, then at Académie Julian in Paris — where he discovered photography after finding life as a painter alone in the studio entirely too isolating. After graduating, Kwong Chi decided to join Muna in New York City, where she had received an invitation to work as a professional dancer in 1978.
As young artists making their way in the city, they got a flat in the East Village, which was then the centre of the city's downtown avant-garde. Soon after arriving, Kong Chi met Keith Haring, with whom he would collaborate on a photographic documentation project that includes more than 20,000 works, which continued until both died in 1990, just one month apart.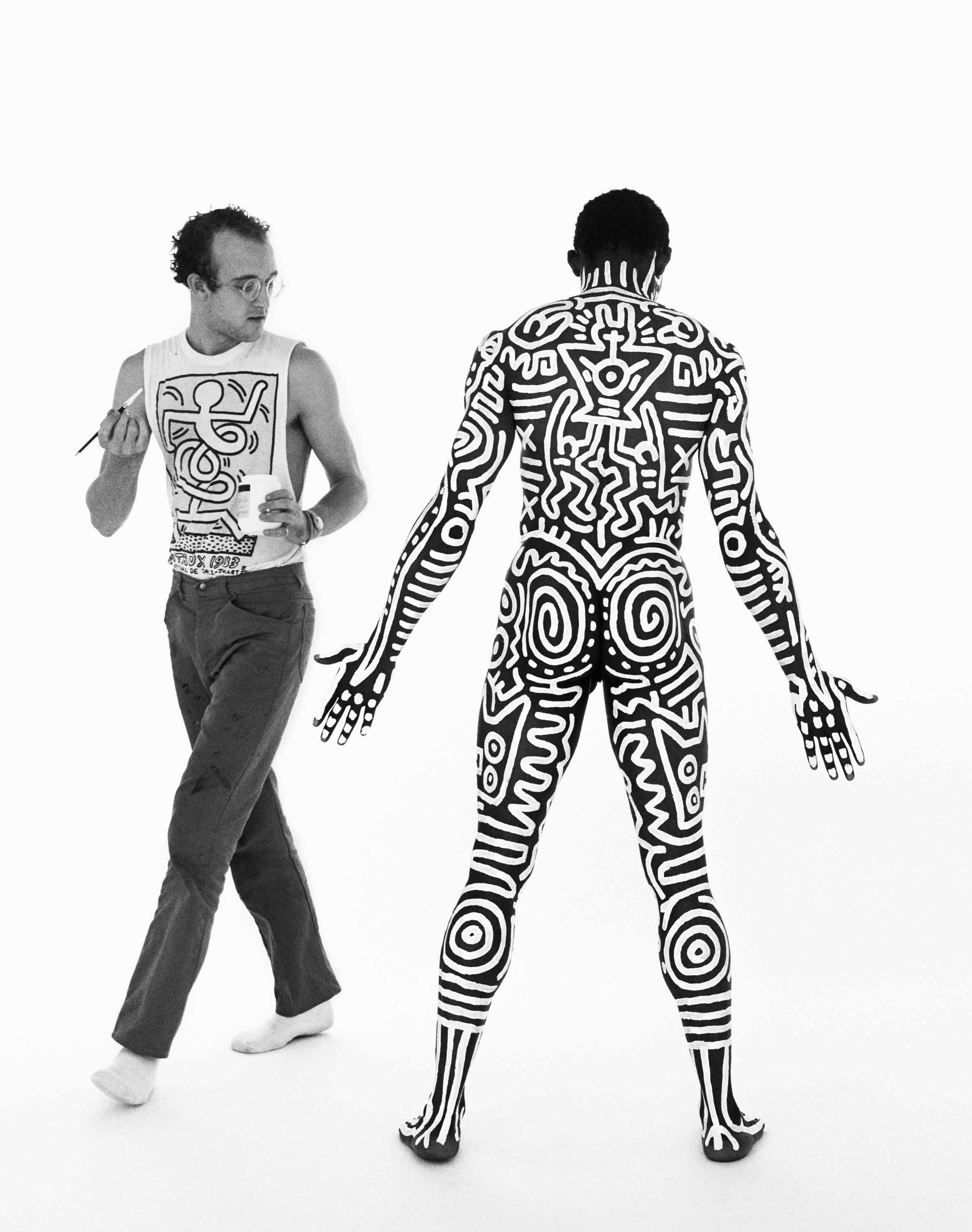 But back in 1979 — when they first met — Kwong Chi and Keith were at the very start of their careers and became early members of Club 57, the legendary nightclub located in the basement of a Polish church on St. Marks Place. "They had wild performance nights, but at the time no one was looking at it like they were making art," Muna says. "They were like, 'We're just having fun! We've finally found our kindred spirits.'"
Kwong Chi immediately became an integral figure of the downtown scene, creating a series of portraits of Andy Warhol and Jean-Michel Basquiat at home and in the studio, as well as group portraits of artists in the Seventh Avenue loft he shared with Muna. "All these wild friends would come over before they went out for the night. They've all dressed up for the parties, and Kwong Chi would say, 'Let's take some photos before we go out,' then down came the seamless."
"There are wonderful group portraits, kind of like Richard Avedon but with a motley crowd of our friends. It was an era of great friendships and collaborations, a creative crucible where art equals life equals friends equals fun. Of course, all that changed with AIDS." But for one shining moment, the future was wide open, and anything was possible.
Works by Tseng Kwong Chi are on view at the Yancey Richardson booth at The Art Show 2021 in New York from November 4–7, 2021.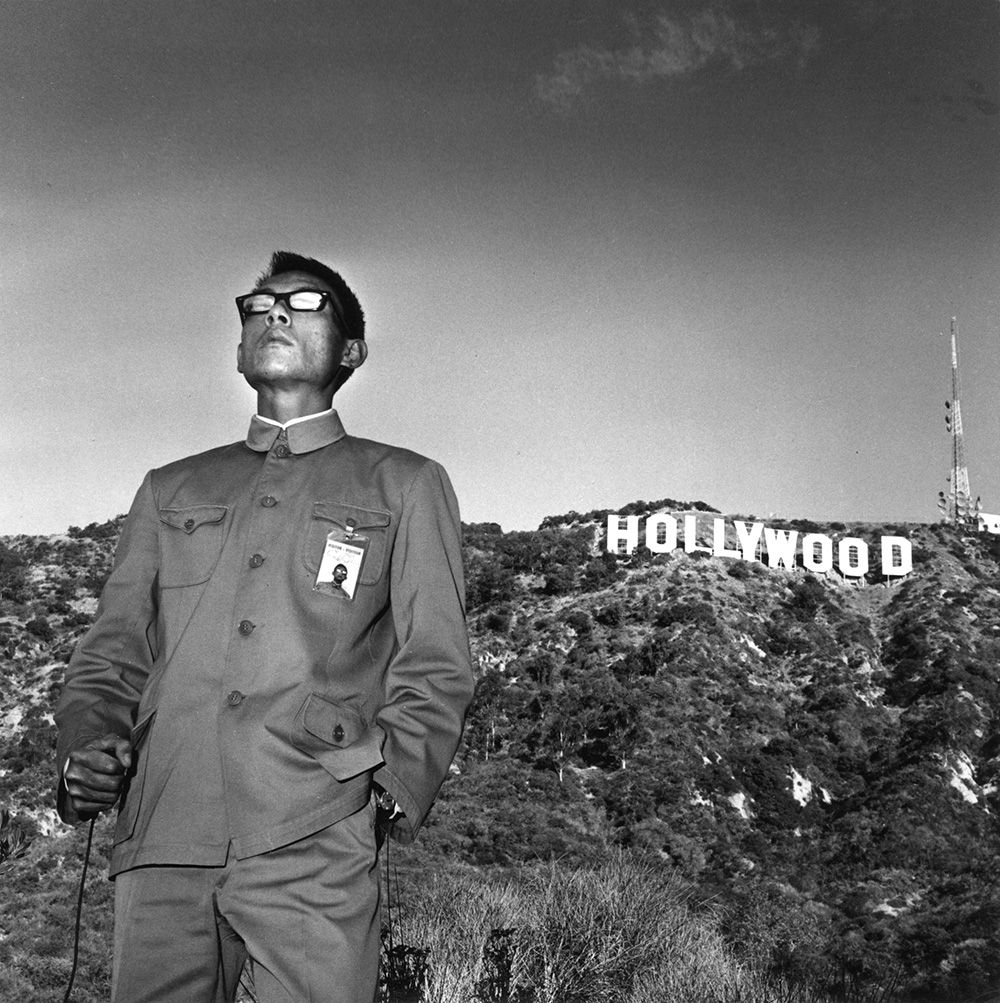 Credits
---
All images courtesy of Yancey Richardson
Tagged: